The Brighton Bier Brewery and Beer Garden
The Brighton Bier Brewery can be found pumping out the good stuff in East Brighton. They are well known for their international award-winning brewery and a huge range of rosette boasting beers. If it's a true local homebrew you're after, then you can't get more authentically Brightonian than these guys.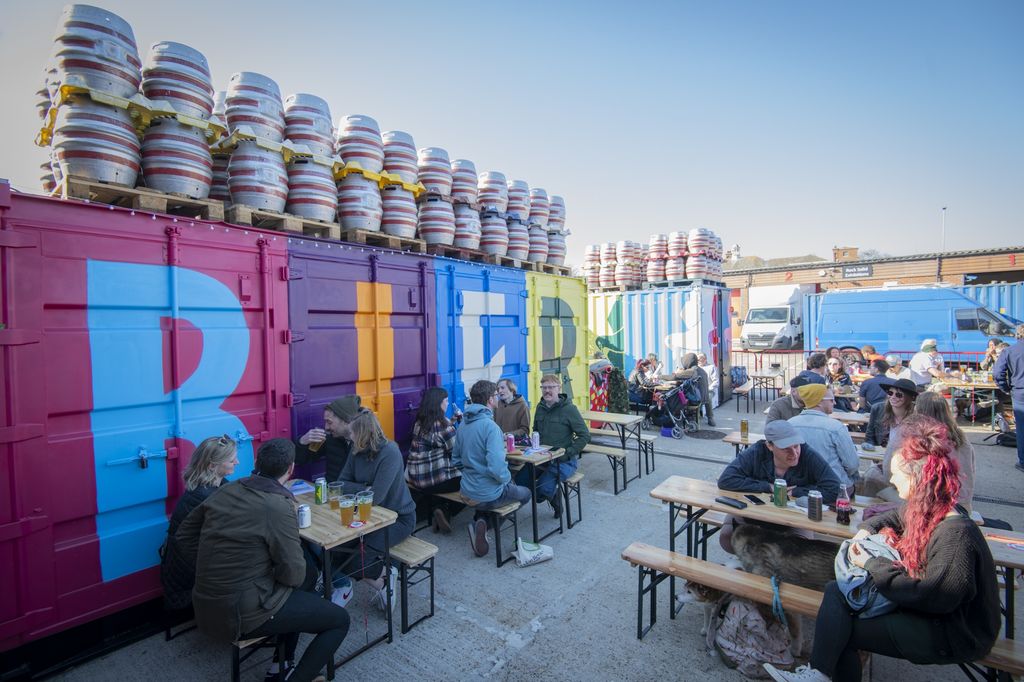 Bier To Drink Here
Craft beers and ales go down extremely well in Brighton so it's no surprise that Brighton Bier has established itself so well in the city. Another thing that locals love to do is drink outside in the sun, accompanied by the seagulls' chorus and now with the addition of their huge, vibrant beer garden you can do just that!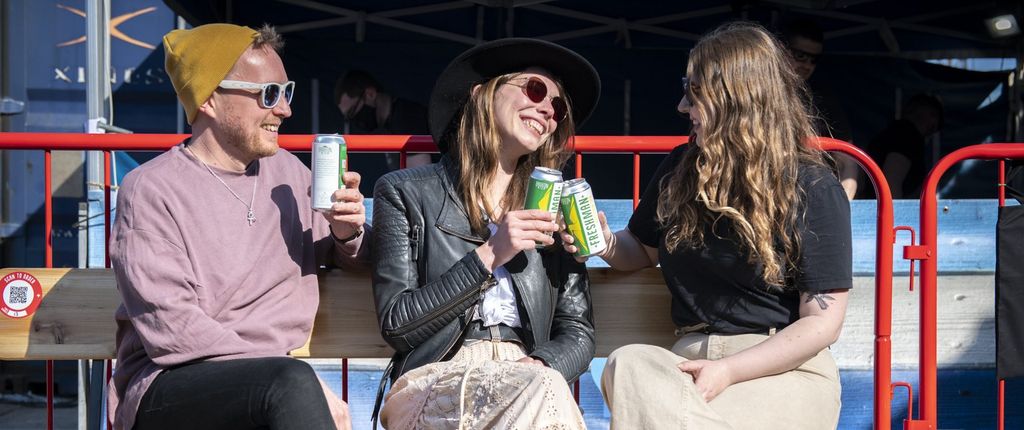 Urban Garden
Brighton Bier Brewery is located in East Brighton and is one of a handful of local spots that have a beer garden big enough to accommodate over 6 football teams, yes that's a capacity for over 66 guests, sitting comfortably and knocking back the hoppy goods. It's rare to find venues with such juicy alfresco offerings; A sun trap, ample seating, covering should the sky not be on side, and direct access to the freshest brews in town, this is social heaven! If beer isn't your thing but you dig the ambience of a 'beer garden' don't fret, they stock a hearty supply of fantastic wines and soft drinks for the drivers.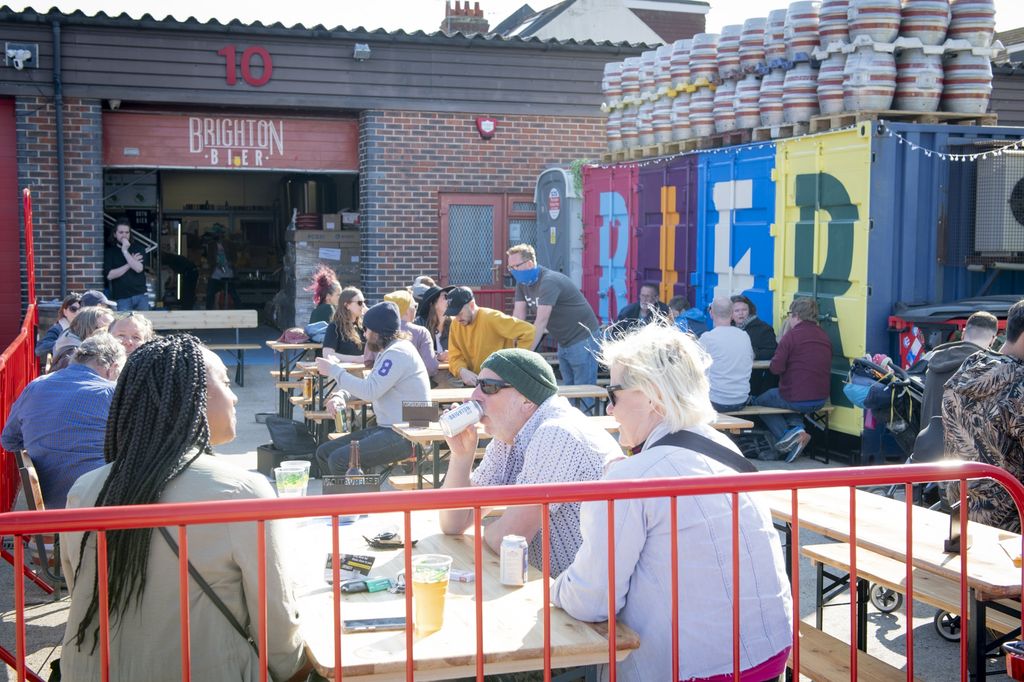 In The Mood For Street Food
This summer Brighton Bier Brewery has introduced the awe-inspiring catering company The Pineapple Truck to Brighton. Brought to you from the same sensation food group behind Life Kitchen. Initially set up to create food that would break through the taste-numbing effects of chemotherapy. Life Kitchen has since adapted their dishes to suit a COVID recovery diet and enable sufferers to taste food as they could before they were stricken. Expect signature dishes like pineapple shelled tacos, exotic stuffed and stacked flatbreads and Sensational Sunday roasts. The Pineapple Truck will be serving food between 12 pm – 9 pm on Saturdays and Sundays throughout the summer.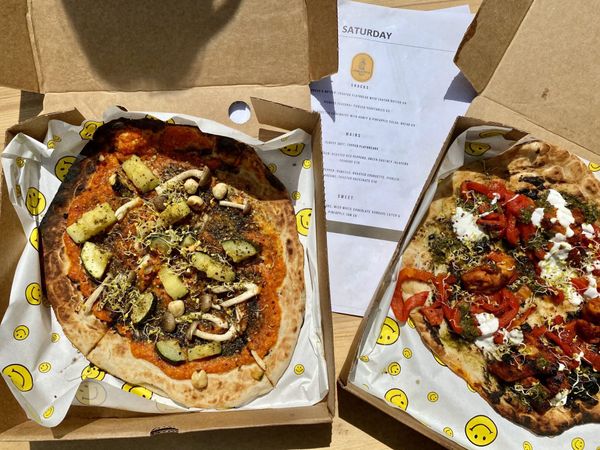 Brighton Bier Brewery Tours
Fancy doing something a bit special? Brighton Bier offers behind the scenes tours of the brewery and special tasting sessions for small groups. From grain to the can, and then of course down the hatchet!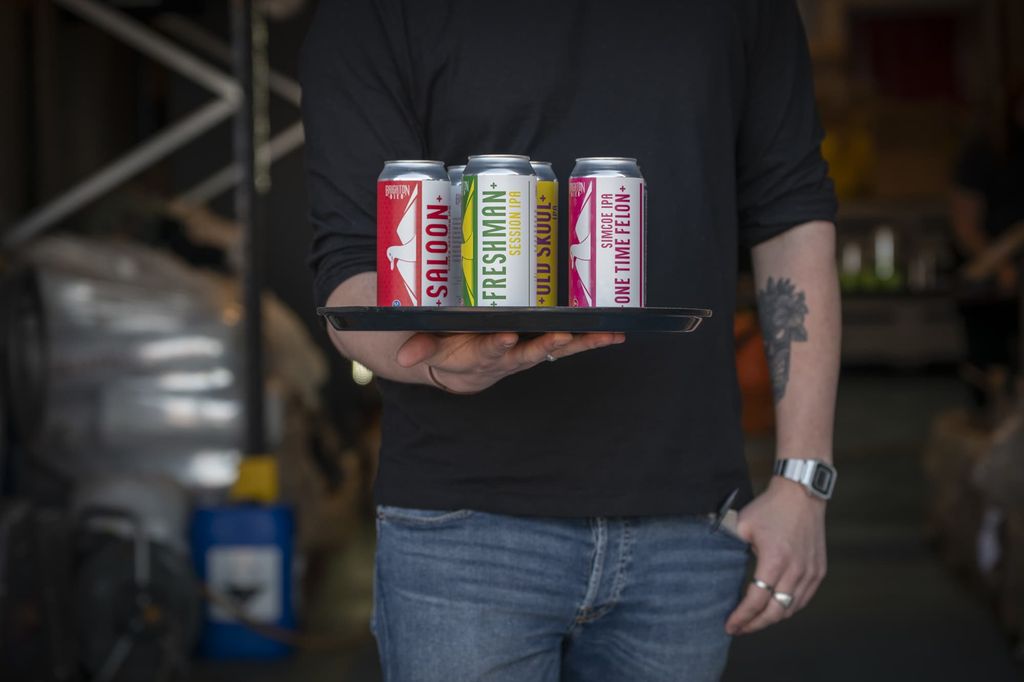 Bring Me Beer
Brighton Bier Brewery are committed to keeping Brighton hydrated and offer their brews for home delivery, take-away and providing a click and collect service.
Post a Review
Be the first to review.