Welcome to Haus on the Hill
Haus on the Hill is a Brighton Bier Haus pub that crowns Southover Street and is a standout Hanover pub. Southover Street itself is famous for two things, its ear-popping steep ascent and its excellent pubs in Brighton. For those not fortunate enough to live at the top end of Southover, the climb to Haus on the Hill is well worth it (plus there's always taxis, buses and mountain lamas). However you get there you'll find a friendly welcome, a refreshing drop to drink and a superb playlist of 90s indie and Britpop.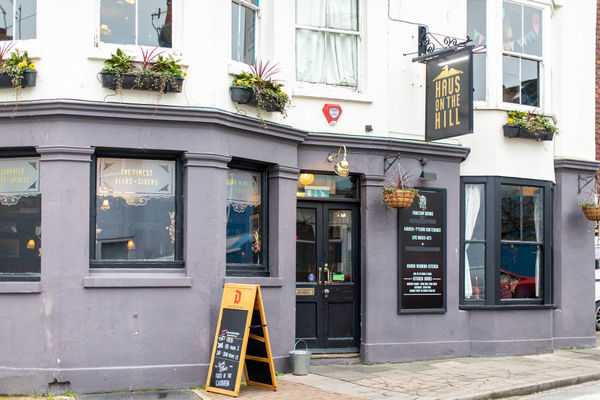 Brighton Bier
Like all Brighton Bier pubs, Haus on the Hill is a proper beer pub. A proper beer pub means it's also fun and inclusive, if you don't like beer, you're still okay. You'll find plenty of award-winning Brighton Bier, made just under a mile away.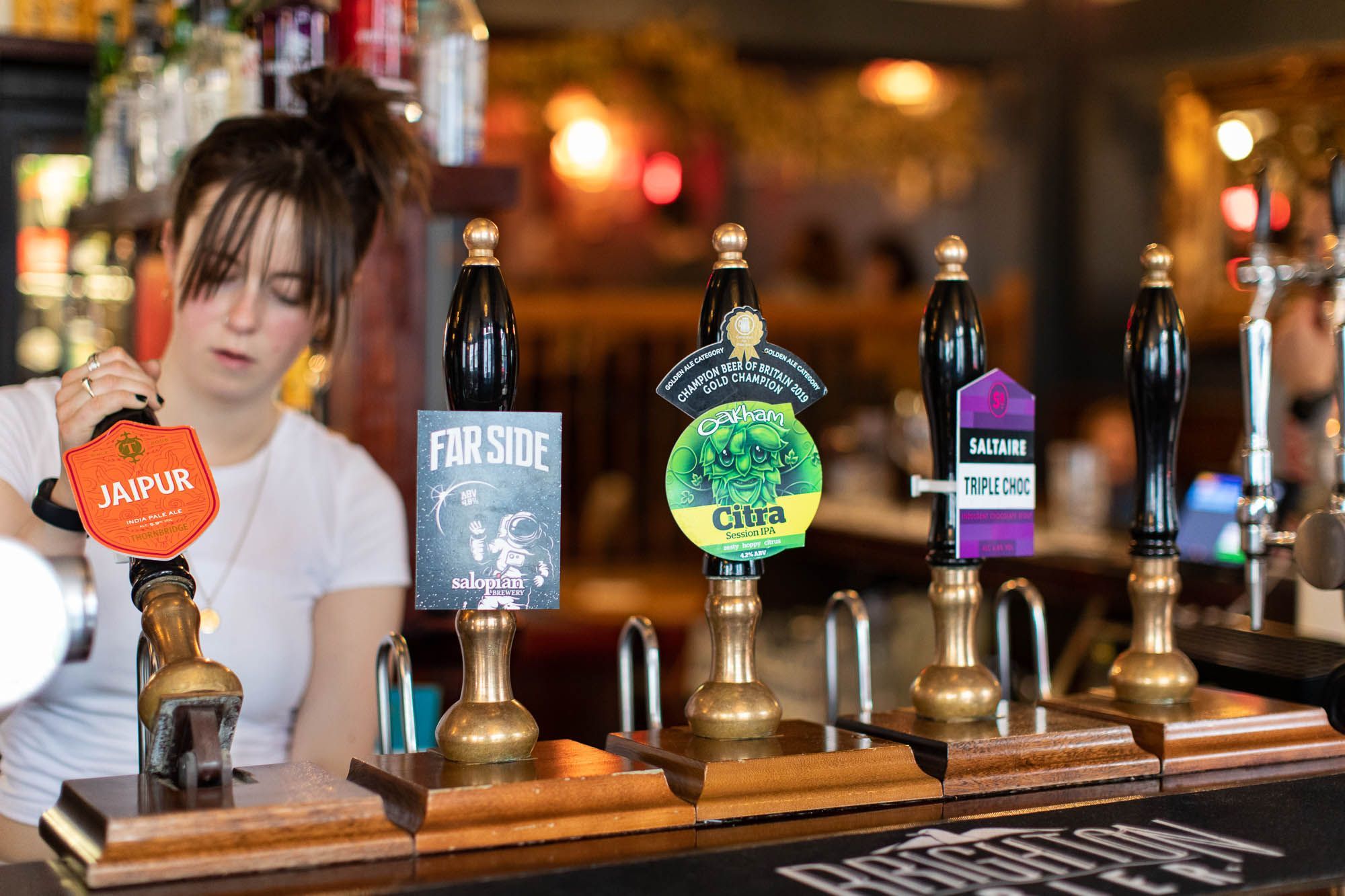 Fans of the local brewery will enjoy familiar favourites like West Pier, South Coast, Bier and Freshman as well as seasonal and one-off brews. There's also an excellent selection of German lagers and wheat beers, guest ales and ciders. And of course, plenty of wines, spirits and soft drinks to choose from.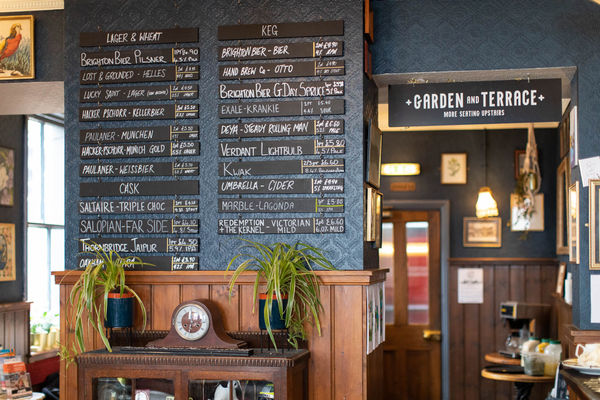 Step inside the Haus
The pub has retained its classic saloon bar style, with an eclectic mix of additional items keeping it feeling contemporary and personal. The pub's layout allows for small and large occasions with private hire and a private bar also available.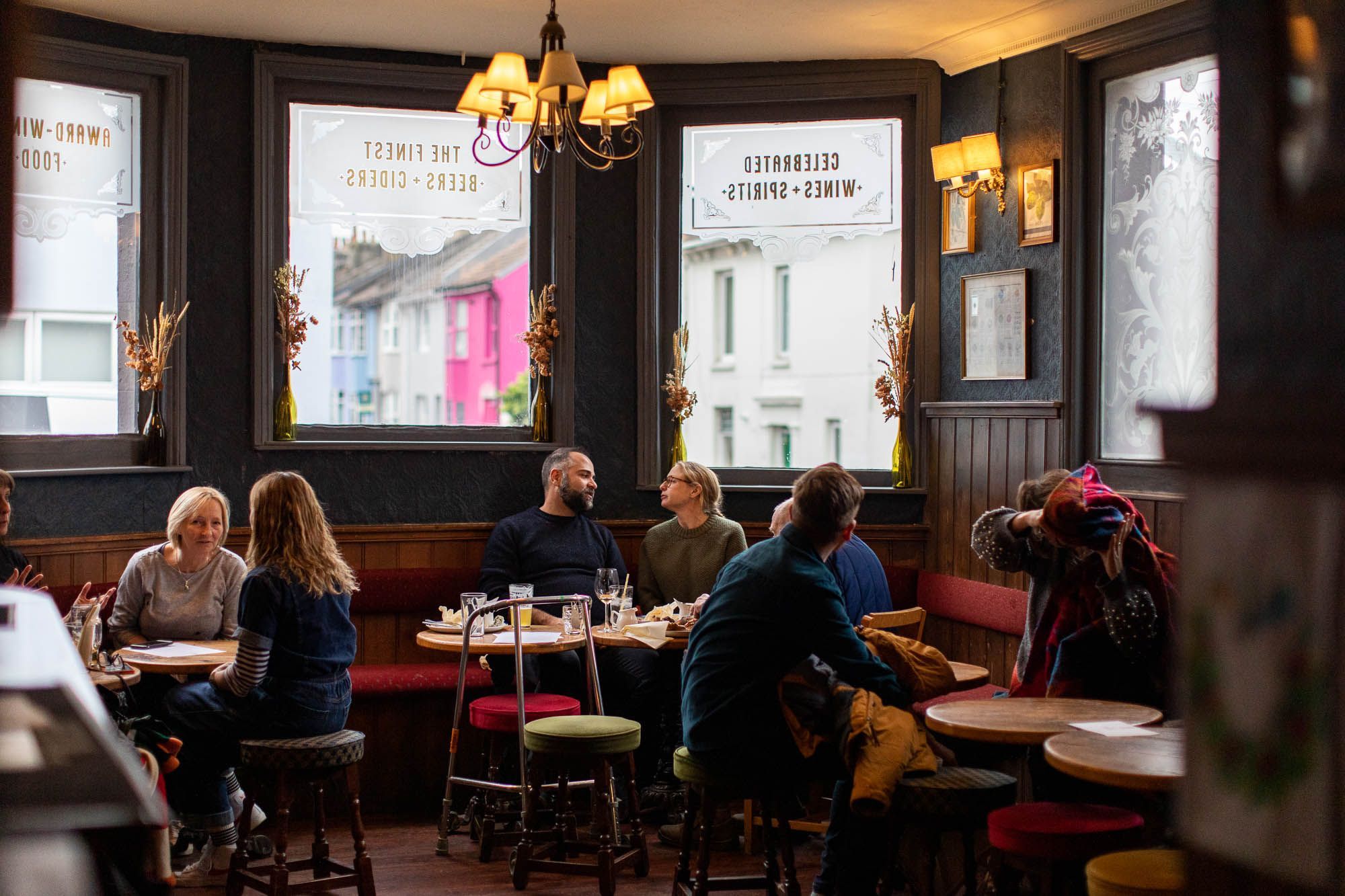 There's a backyard with shelter and heaters and a roof terrace for sipping pints in the sunshine. In the winter there's a log fire to keep things cosy. Haus on the Hill is child and dog friendly.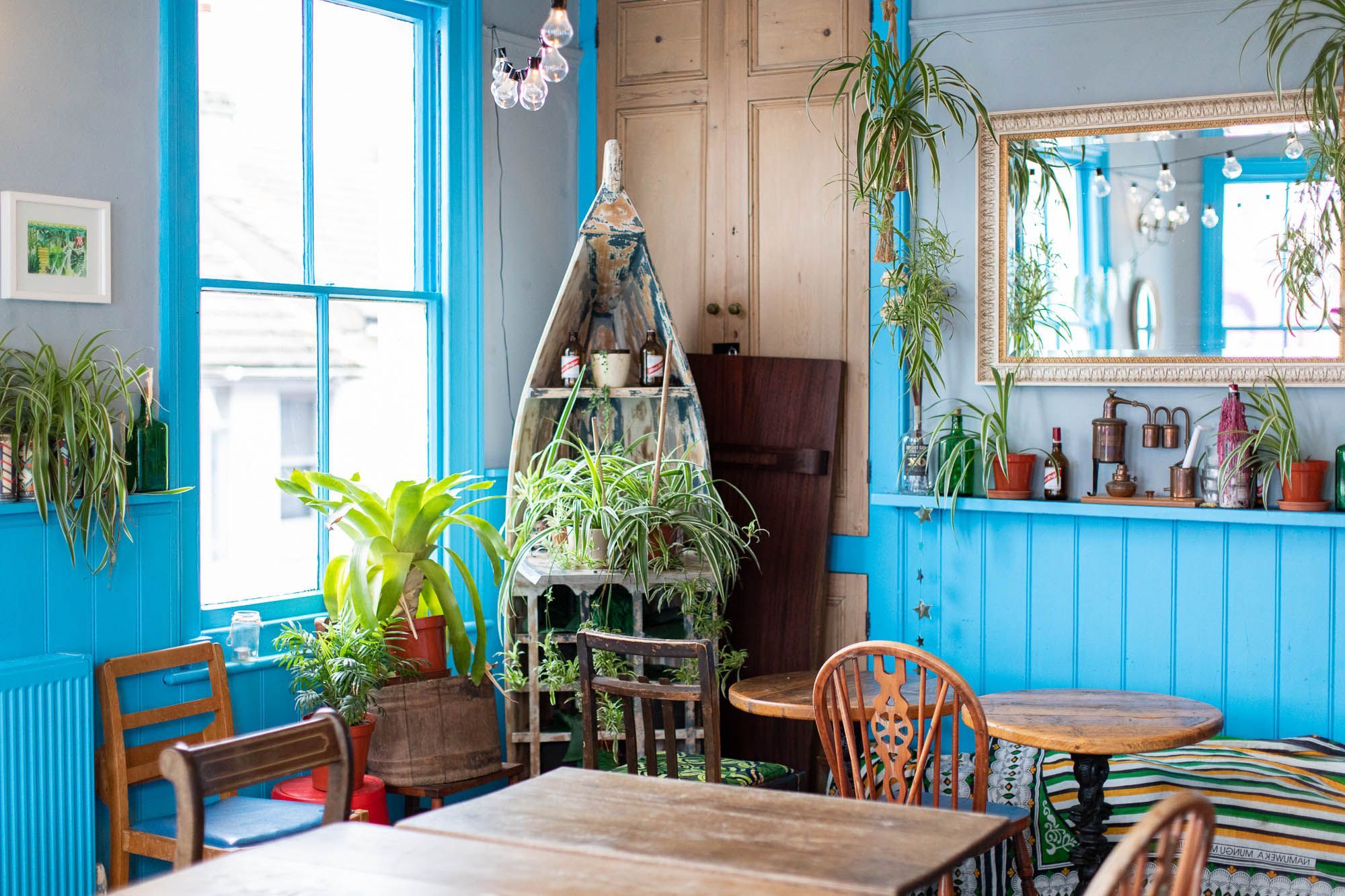 Danny O'Shea at Haus on the Hill
Danny was well known in Brighton for his Caribbean restaurant, Bus Stop, in the North Laine, which closed in August 2019. He was soon behind the stove again at Haus with his Taste of the Caribbean kitchen and has developed a strong and loyal Hanover following.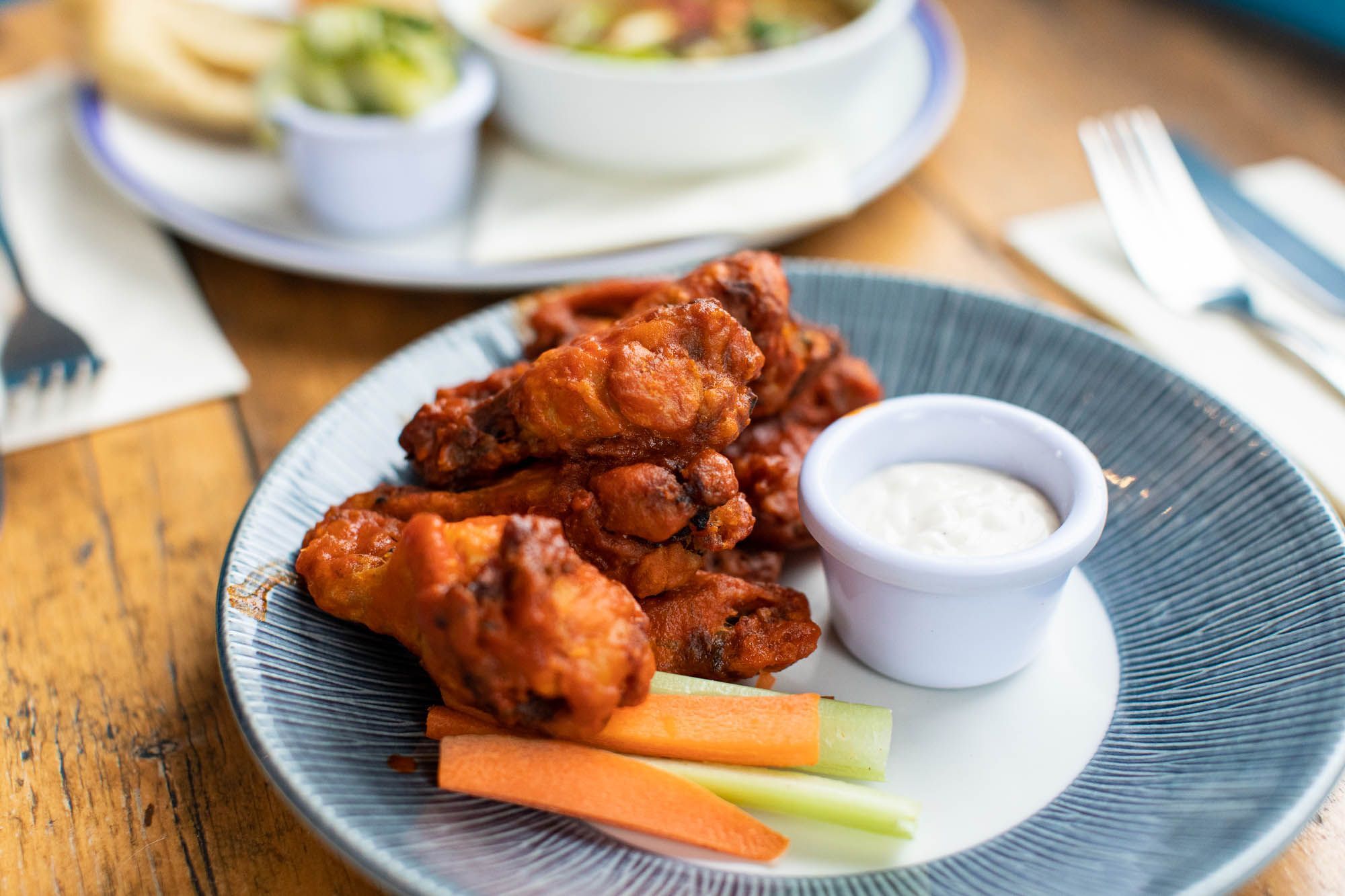 The menu served up by Danny is full of feel-good food and plenty of jerk BBQ and warm flavour. You'll find Caribbean favourites like goat curry and West Indian fish curry or for those who enjoy an Ital (plant-based) diet there's a very tasty 10 bean Ital stew, served with vegan roti or rice 'n' peas.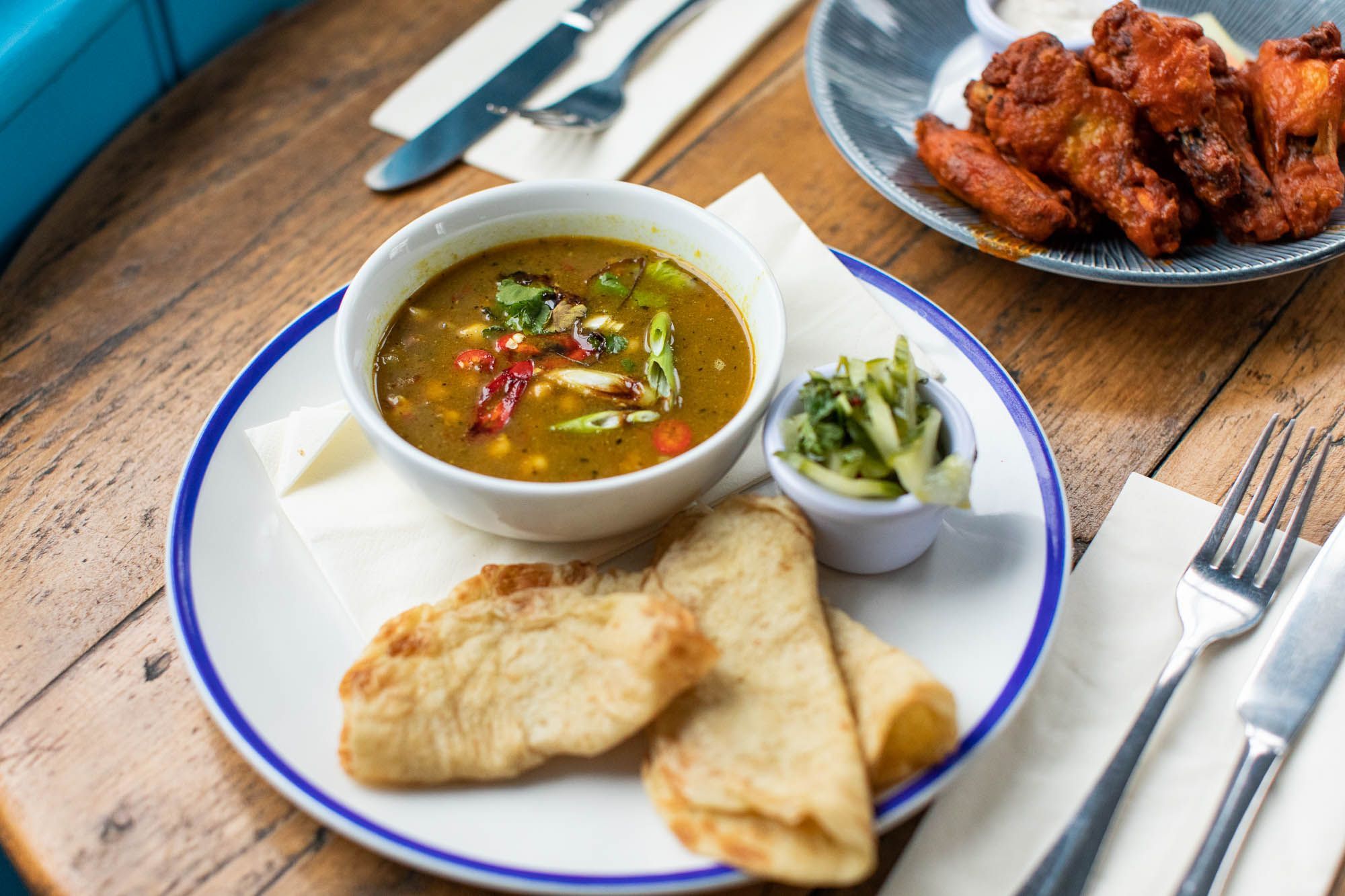 Midweek food offers such as 2-4-1 wings mean Haus enjoys lively weekdays, where you come for the wings and stay for the beer. Kids get their own little taste of the Caribbean too because this really is a very inclusive pub. 
Sunday roasts
Week in, week out you'll see Haus on the Hill full to the brim for Sunday lunch. And in 2022 they won the much coveted BRAVO award for best Sunday Lunch. If you want to know what all the fuss is about it's well worth booking in advance and why not read Elles review of their Sunday roast. The Sunday roasts at House on the Hill are epic. You'll be glad you're already at the top of Southover by the time you've finished and can allow gravity the job of carrying you home.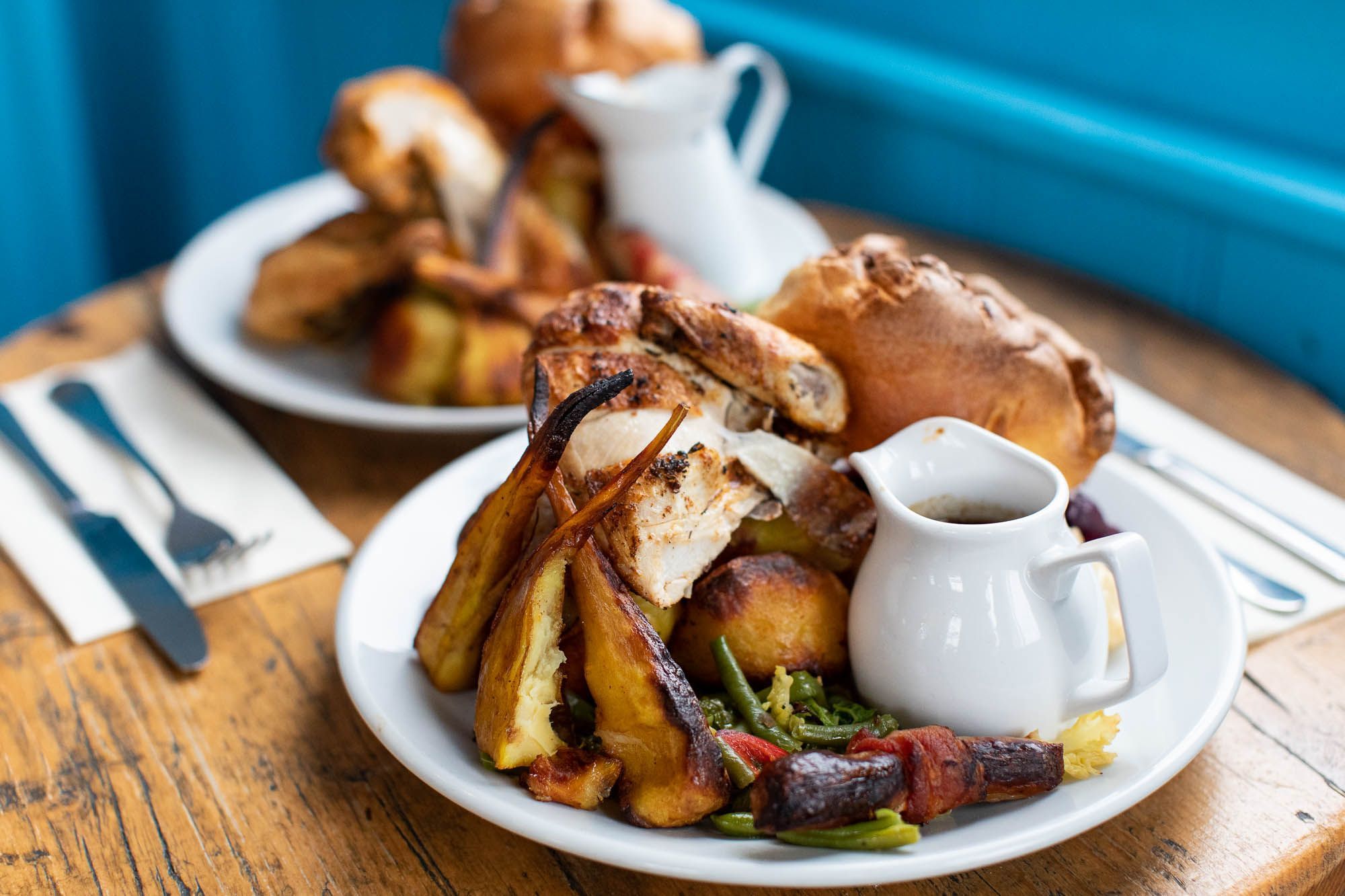 The roasts include all the classics, pork, lamb, beef and chicken as well as a veggie wellington and a vegan nut roast. They all come with generous portions of veg, roasties, gravy, Yorkies and cauliflower cheese (these last two aren't included with the vegan option). There's a smaller portion option on lunch for little tums too. 
Hidden beer garden
Step through Haus on the Hill for a secret hideaway beer garden with all-weather booths and a mezzanine level that catches the late summer sun, perfect for a post-work pint! There are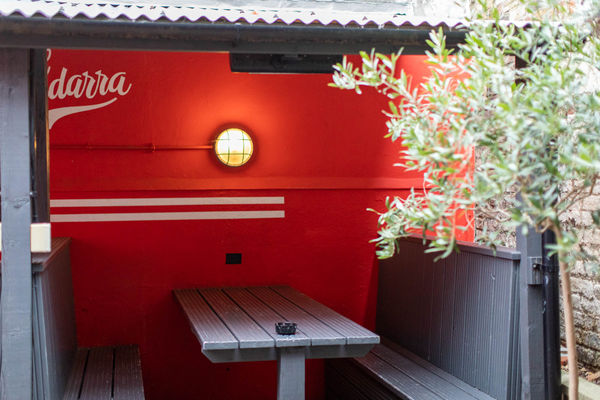 a few tables usually put at the front of Haus on a sunny day too, so you can get the full experience of the last of the day's rays while encouraging the thirsty and breathless mountaineers of Southover to stop off for a cool refreshing pint.