Graduation Brighton – The Final Test.
Months of revising, late night essay writing, energy drinks (and energy drink induced hysteria), study group sessions (and study group session induced hysteria) have finally, finally paid off, and graduation should be the big slap on the back every student deserves. But there's one more test- finding a venue for that graduation family meal.
Aunt June's gone gluten free, granddad can't stand spicy, Sue and Pete are on the vegan bus, little Harry won't eat anything green. It makes the degree look easy, but don't worry, we're the best study buddy ever – here's your cheat sheet (just remember to book in advance!)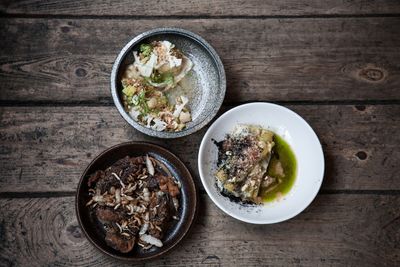 Keeping it close
Looking for a venue that is only a stone's throw away from the Corn Exchange? As with most central destinations in Brighton, you are never too far away from a fantastic feast. Try Al Duomo for fuss-free traditional Italian food or Ten Green Bottles for a celebratory glass of wine. Kooks and Trading Post Coffee have something for everyone and Plateau promises true French chic, from the wine you sip on to the small plates you share with loved ones.
Graduation day surely calls for a meal at one of Brighton's best restaurants, doesn't it? Be it a seven-course tasting menu, or dinner at the best fish joint around, our top 20 best Brighton restaurant low down will give you some food for thought.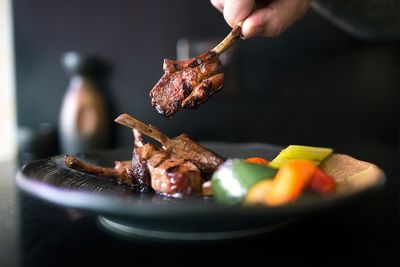 Choose your destination
Summer holiday flight prices are enough to put anyone off jetting overseas for a post-graduation holiday. Do not panic. Brighton has masses on offer for those looking for a taste of vacation celebration while keeping those purse strings firmly tightened. From Italian to Indian, international restaurants are thriving right now. Here is a list of the best in Brighton, as voted for by you in this year's BRAVO awards.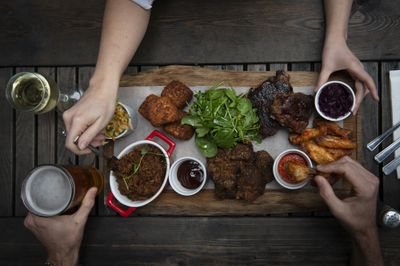 For larger groups
If a sit-down meal with the whole family is your idea of a nightmare, these private dining options might be something to look into. Venues tend to offer more flexibility under a private dining booking, and often a buffet choice is provided to slash the price tag of what can be a pricey affair.
If decadent interior, finger sandwiches, cheesy scones, bite-sized cakes and stunning crockery is more your cup of tea, why not opt for Afternoon Tea after the graduation ceremony. Brighton has plenty to offer for all tastes, from the traditional to the dam right mad.