Steak dinner in Hove's new restaurant is a stand-out success
It takes a lot to stand out on the eatery-packed streets of Hove these days, but in little more than a month, Carne has earned its stripes as the new "go to" for a slice of fine dining indulgence. When we slipped into the Church Road spot on a wet and windy weekday evening, finding the welcome to be every bit as warm as the sumptuous interior, it was easy to see why.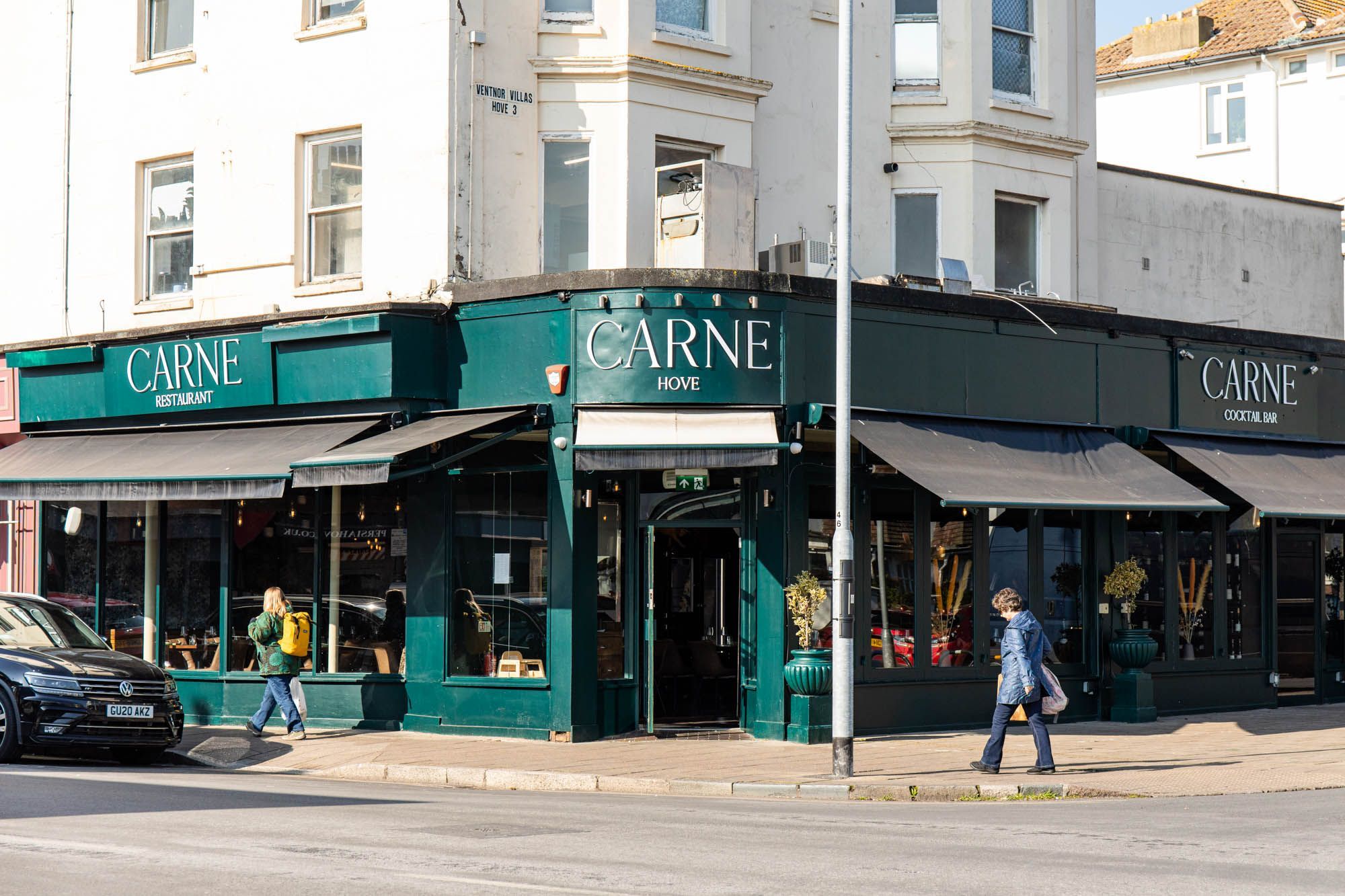 As its name suggests, the new Church Road venue has steak at its heart. Brought to you by Phil Bartley, the chef behind the famed gastronomical offerings of destinations including Hove Place, The West Hill Tavern, and The Cricketers, it focuses on high-quality, high-welfare, rare-breed British beef. The dining room, with its highly-polished wooden floors, deep blue walls, and literal library of wine, is the perfect setting to sit back and enjoy.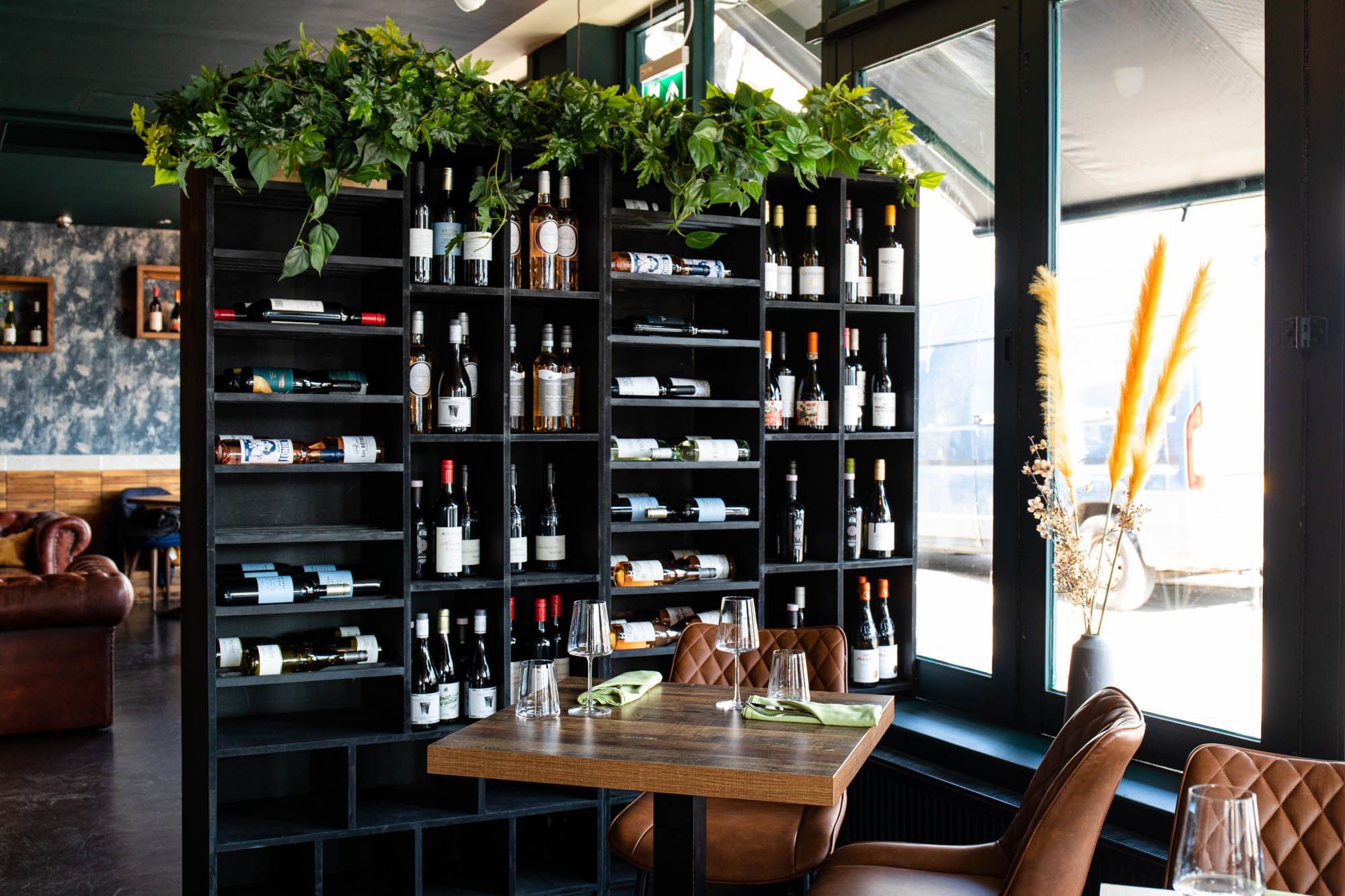 A veritable feast
Armed with a silky smooth espresso martini and a warming "Bourbon and Blood" of orange, vermouth, and bourbon, we set about studying the menu. Realising we were both torn between the same two starters, we ordered one of each with sharing intentions.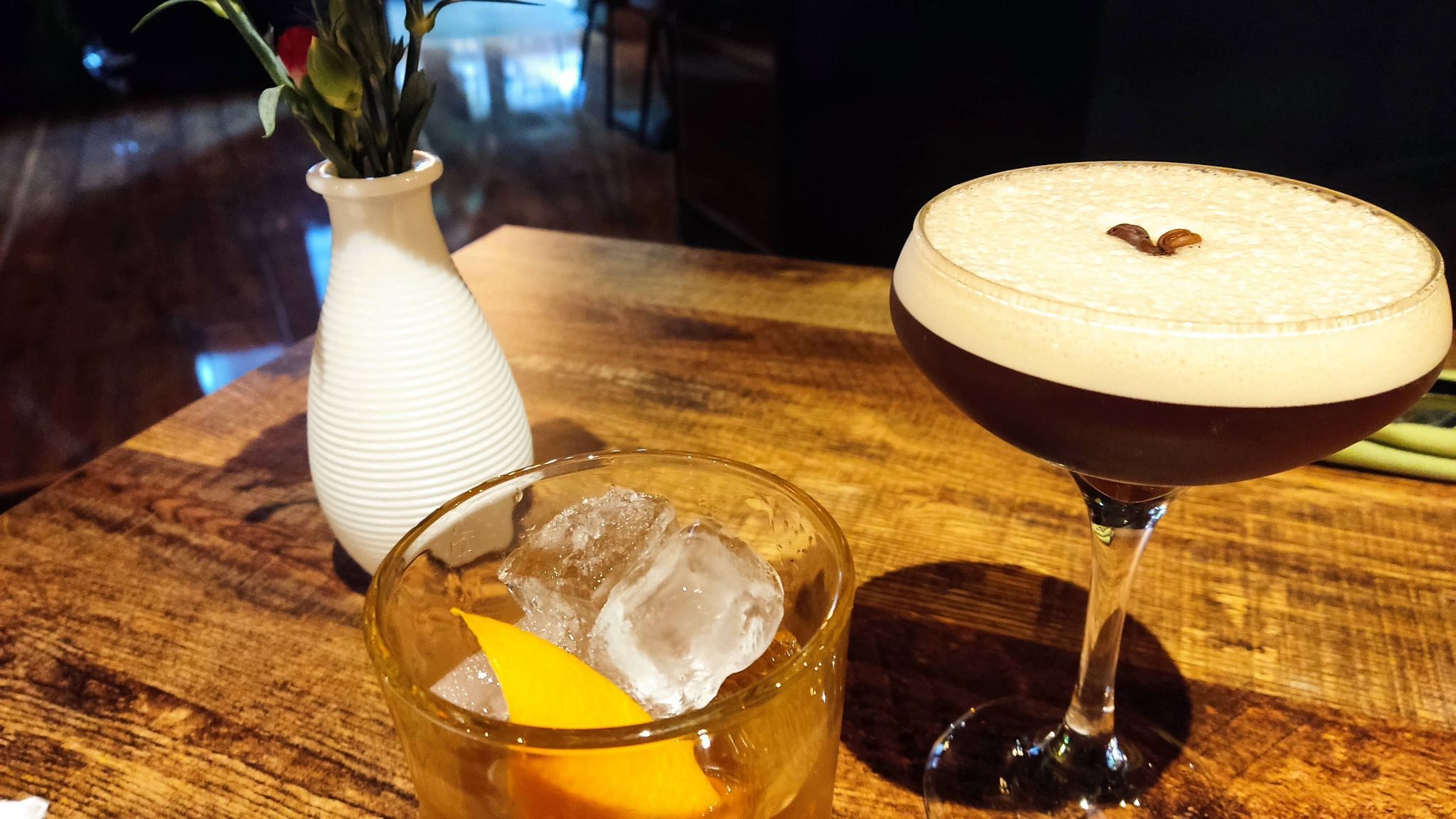 When I cut into the perfectly confit, bright orange egg yolk sitting atop my deeply delicious 50-day aged beef tartrate, I almost retracted my "half-sies" offer. Fortunately, I kept my side of the bargain. Otherwise, I would have missed my share of his scallop, burnt apple, and black pudding dish, with its mouth-watering combination of sweet, salty, and rich earthy flavours.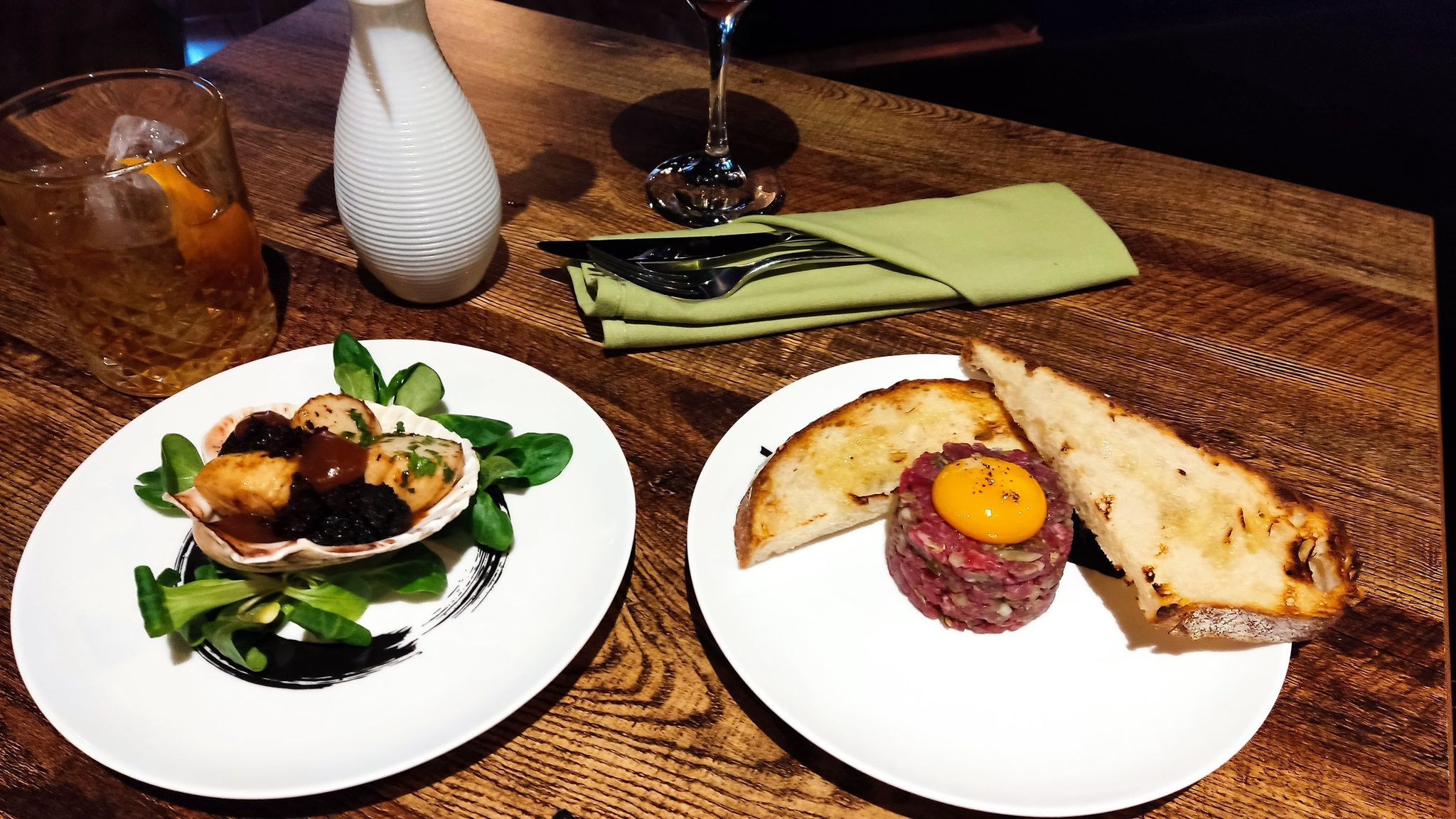 For the main, I opted for the burger. Of course, this was no ordinary burger. Sandwiched between the halves of a brioche bun along with pickles and Ogleshield cheese I found a pink and juicy Wagyu patty sitting on top of a bed of crispy Wagyu bacon – cow belly slices, for those who were wondering. It was served with a side of dipping gravy, for extra depth of flavour, and more than a little extra mess.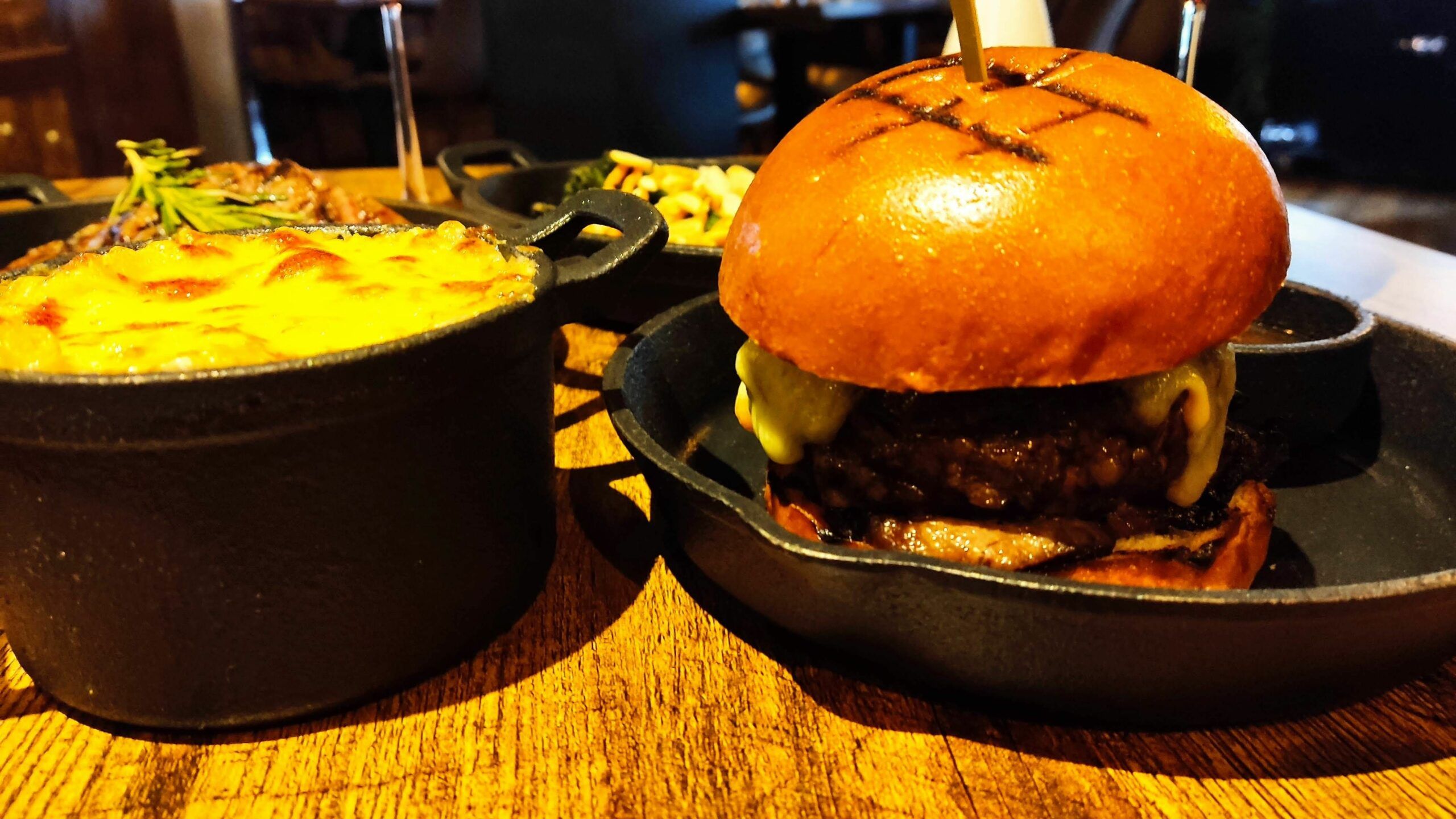 Choosing a steak wasn't easy for my dinner date and designated food photographer. The menu features a plethora of cuts, from sirloin and fillet to tomahawk, porterhouse, and chateaubriand. He finally settled on the rib eye, cooked medium rare, which arrived at the table looking every inch the rock star. It was perfectly deep red in colour, perfectly rested, and perfectly paired with a creamy, buttery, herby Béarnaise sauce.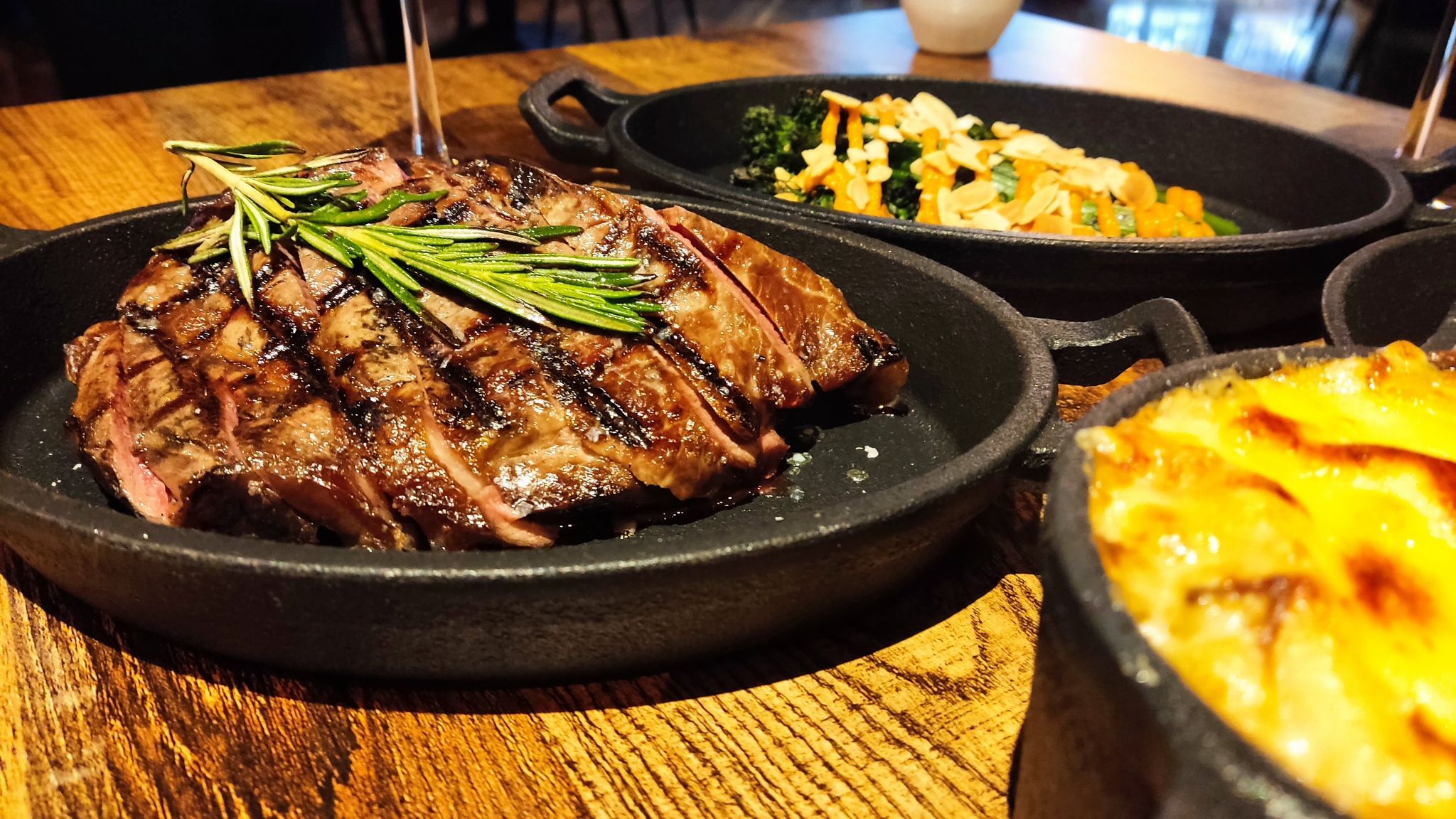 To complete the feast we shared a steaming hot pot of ox cheek mac and cheese, which was every bit as good as it sounds and, in a vain attempt to call this midweek indulgence a balanced meal, a portion of broccoli and almonds.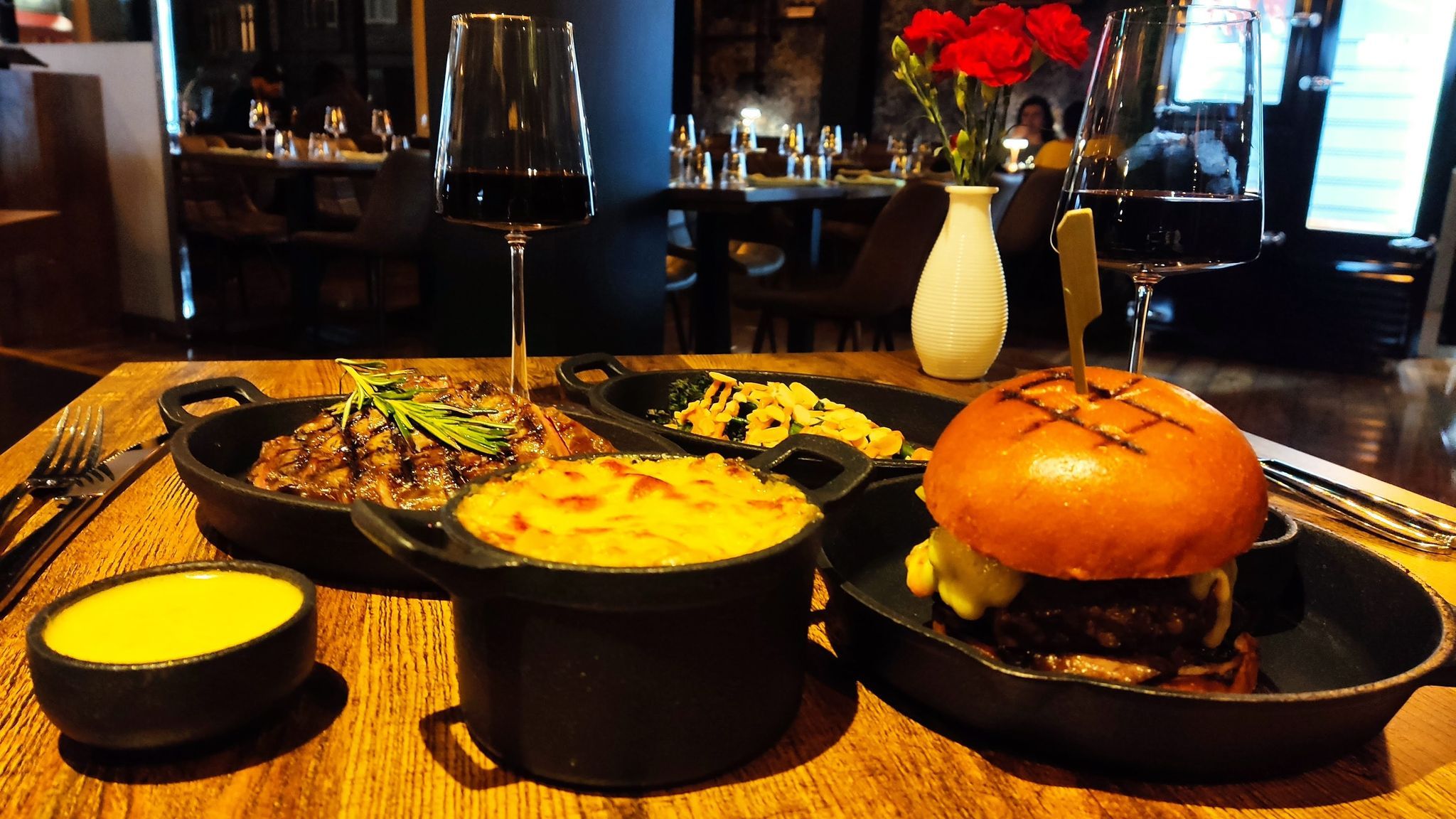 Our friendly and attentive server then managed to talk us into a dessert. I'd like to thank her publicly for that, as the salted chocolate mousse with orange segments and ice cream, topped with a crispy shortbread was everything to write home about. As was the cheeky after-steak- dinner Corpse Reviver No.2 cocktail I managed to sneak in before venturing back out into the rain.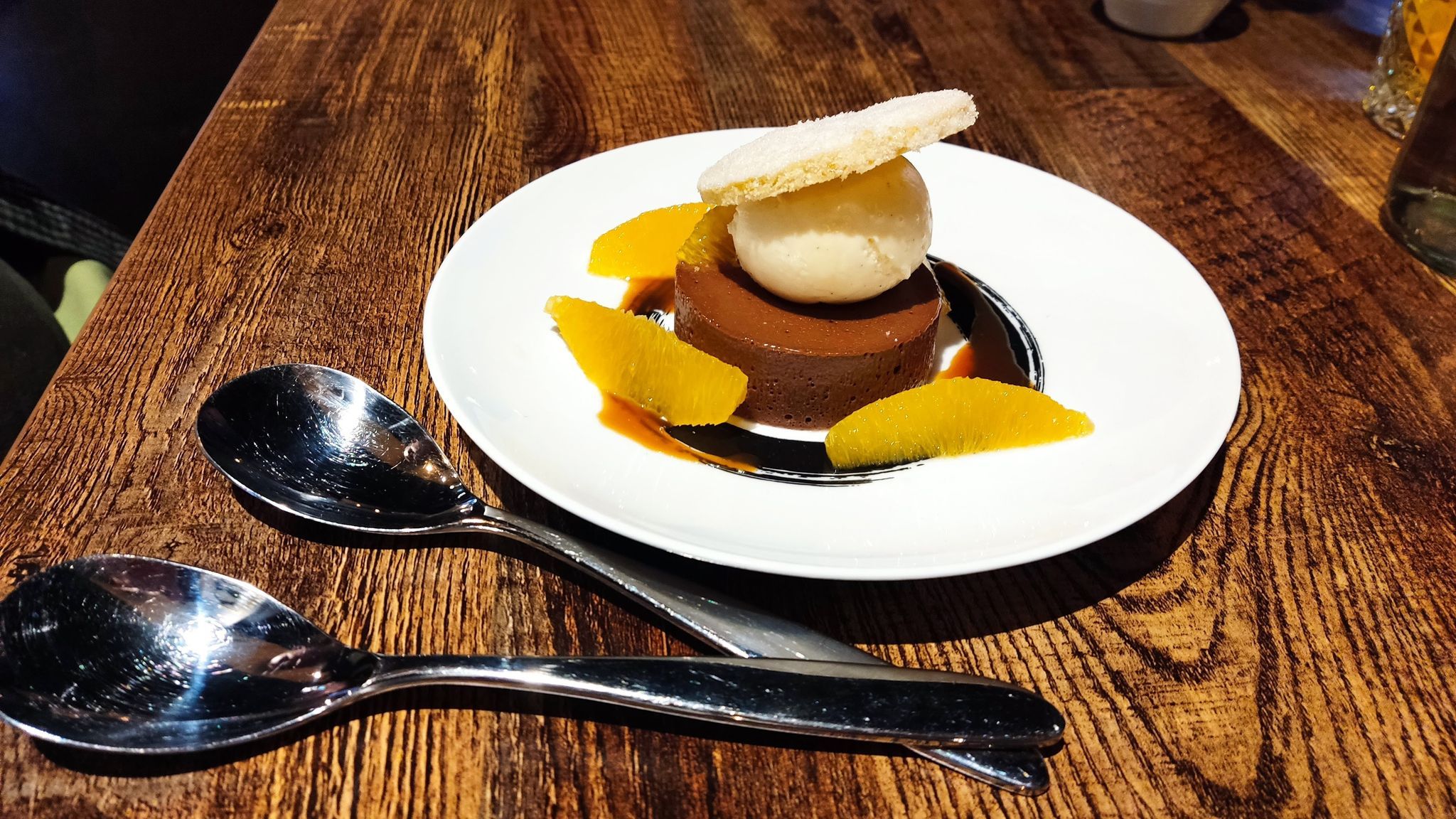 Something for everyone
Of course, meat might not be your thing. And while it's true that Carne is a carnivore's paradise, it's worth noting that the attention to detail extends to the pescetarian and vegetarian dishes too.
On the night, sweet potato gnocchi and truffle baked brie were offered as starters, while baked seabass, monkfish tail, and wild mushroom fettuccini graced the main menu. 
What's more, there's also a separate, beautifully appointed cocktail bar, meaning there really is something for everyone – including those who don't want the night to end.