Hove Place Pub Bistro and Gardens, First Avenue
The Hove Place is a popular casual Bistro Pub in the heart of Hove, close to the seafront located just off Church Road in the Palmeira Square area. Operated by the Golden Lion Group, this relaxed stylish Hove bistro and pub boasts a progressive menu to suit the more modern diner as well as serving as a popular locals pub.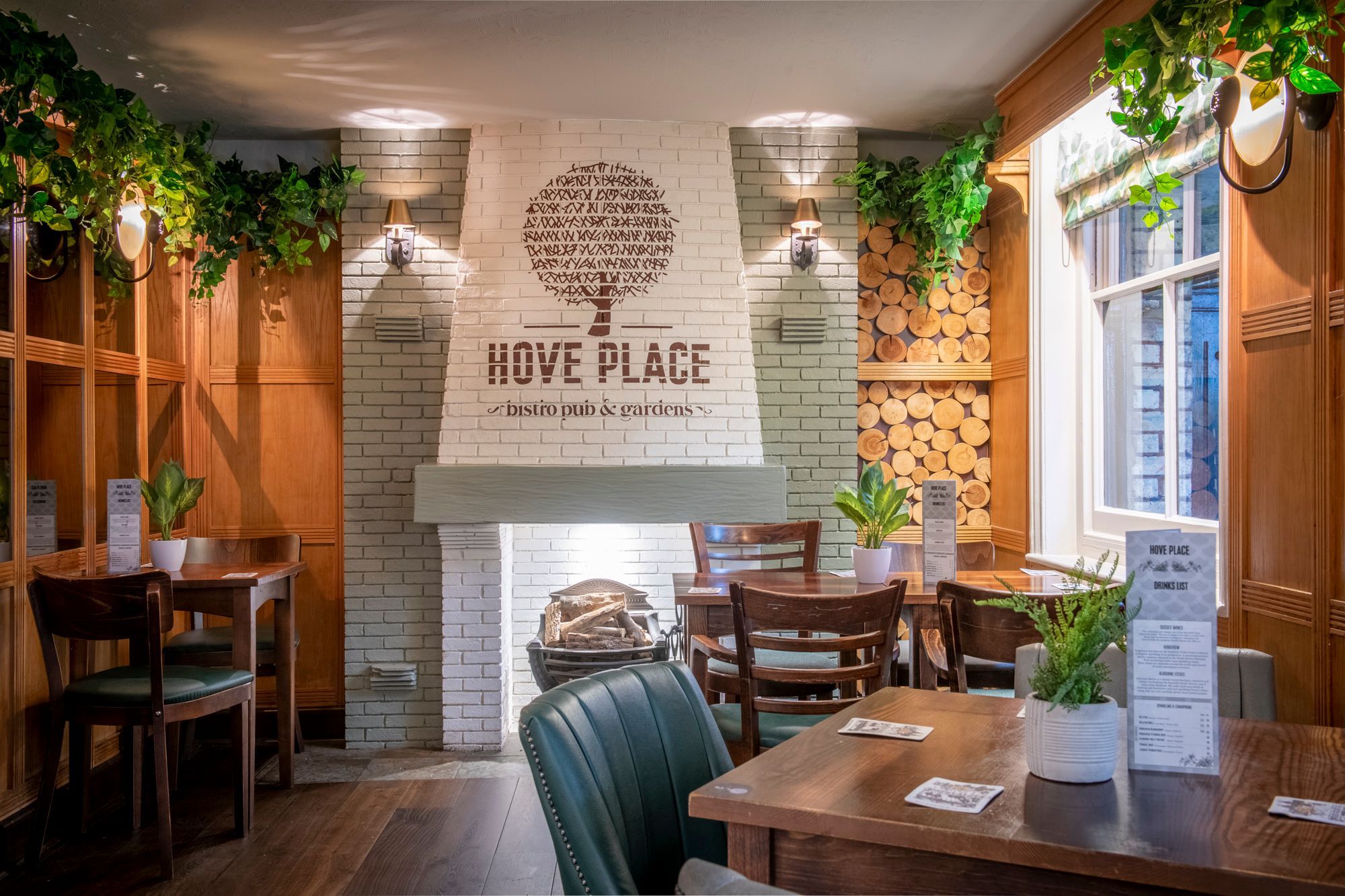 A secret garden in the middle of Hove
With a strong emphasis on service, this venue now offers a front terrace as well as a rear garden and it is arguably one of the larger outdoor seating areas in the whole of Hove, perfect for relaxed al fresco dining. With a great selection of local ales, quality wines and speciality beers, the back bar at Hove Place offers over 100 well known spirits .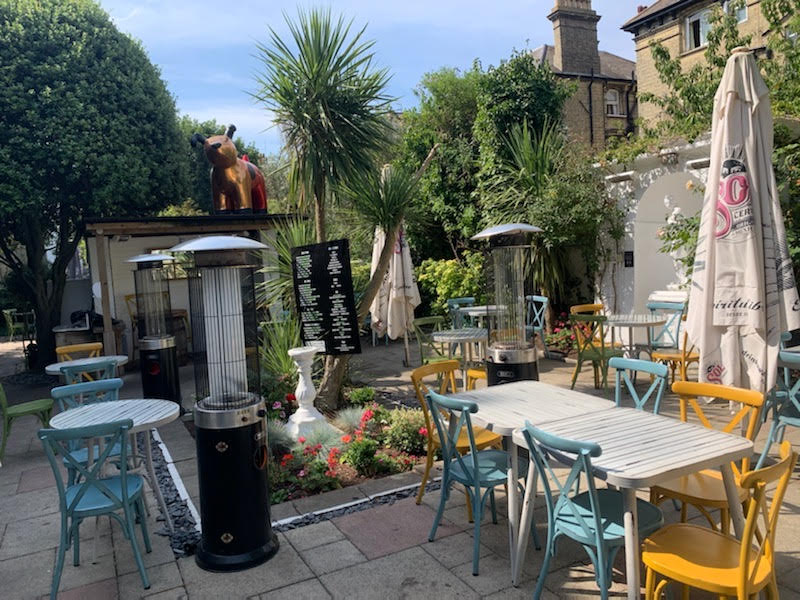 Celebrating British produce
The menu at Hove Place showcases the finest British produce. Created by chef, Phil Bartley, the menu is split into 'Pub', for excellent quality takes on classic fare, and 'Bistro', for more elegant and creative dining.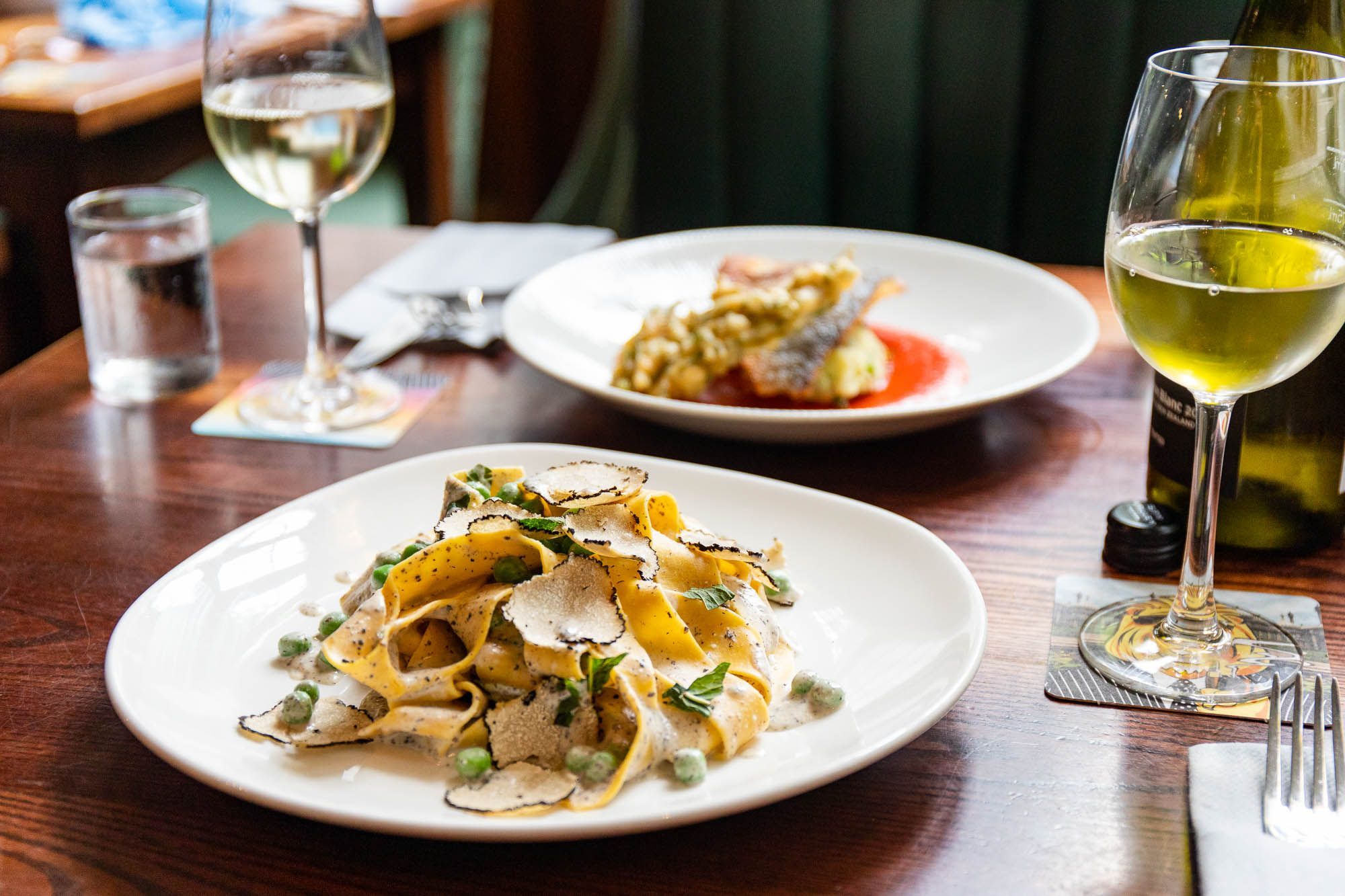 Close to home dining, at Hove Place
The menu places locally sourced produce at its heart, many venues make this same claim, but few publish food miles next to each dish; as Hove Place does. The menu also changes seasonally, beautifully reflecting the time of year in the tempo of dish.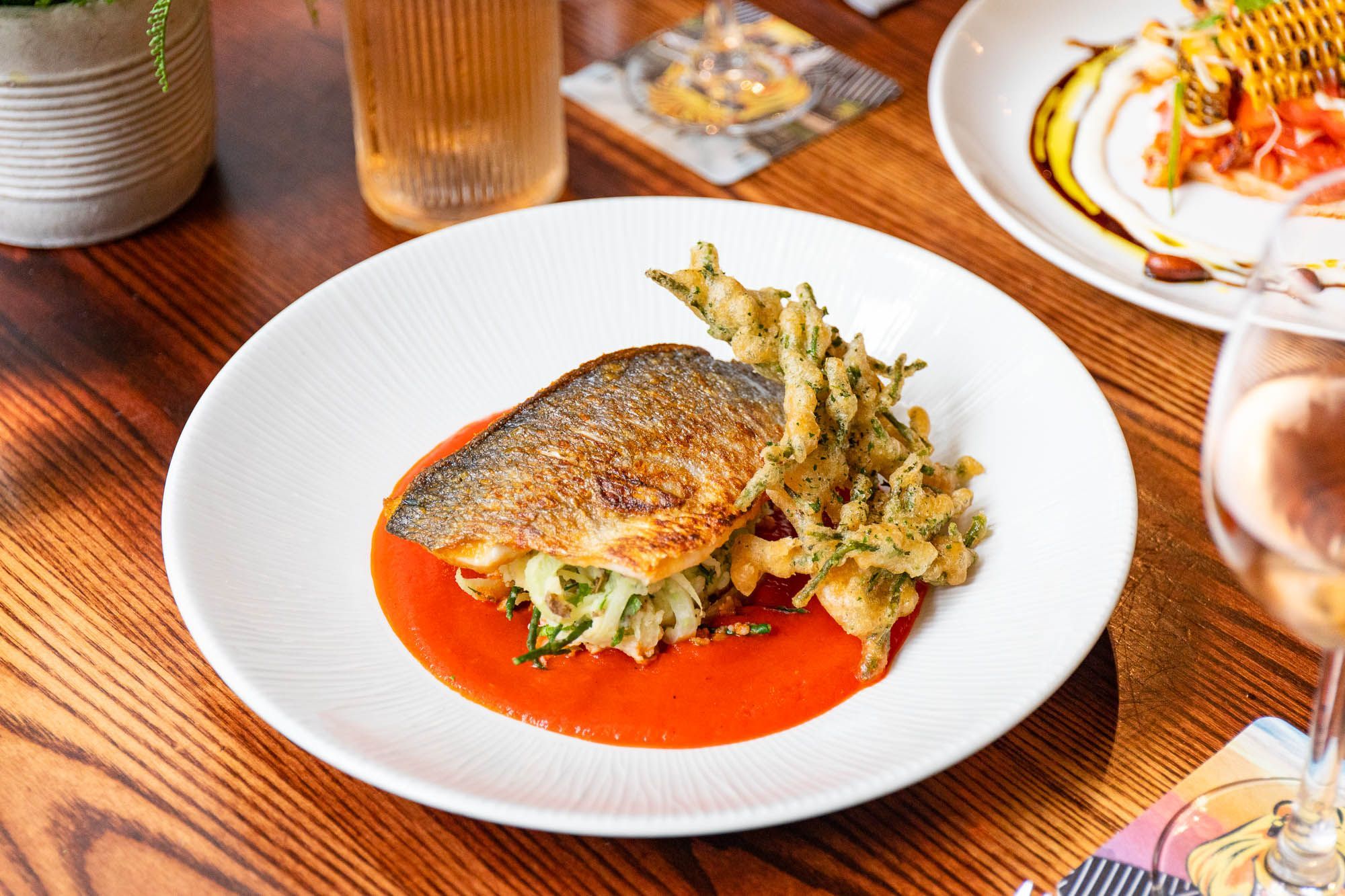 The winter bistro menu boasts such hearty delights as roast pumpkin soup with pickled squash and sourdough for starters, mains of poached lemon sole with winter greens and cockles and warm apples sponge cake for dessert; all with a combined food mileage of a mere 71 miles.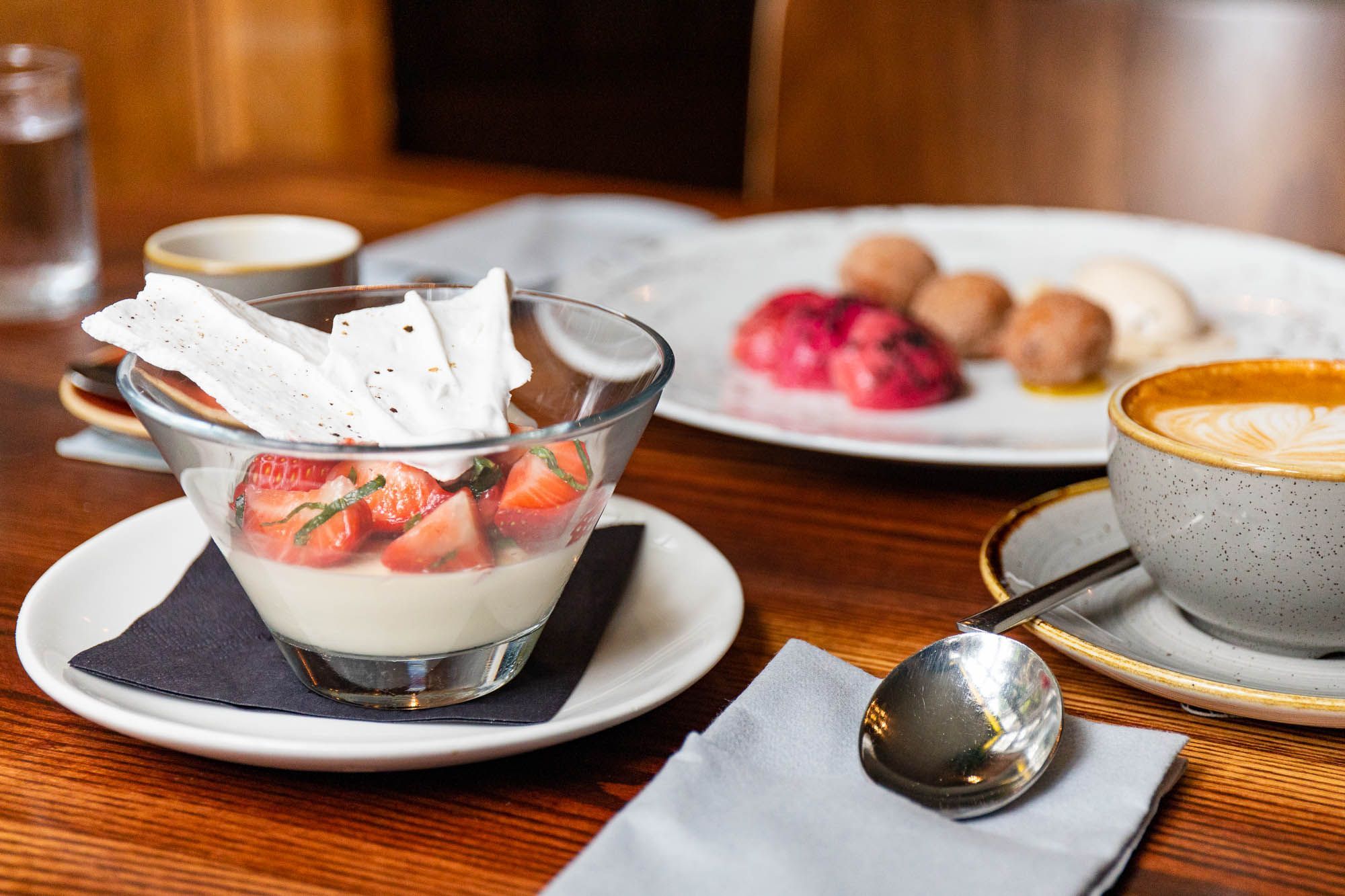 British Charcuterie
For some light grazing with serious ingredients, the Hove Place Deli Boards are very popular. Begin with the starter basics of bread, crackers, pickles and butter then add onto it meats and cheeses that represent some of the finest produce in the UK. This is a great way to share a light or extensive platter and take a trip of discovery with friends over drinks.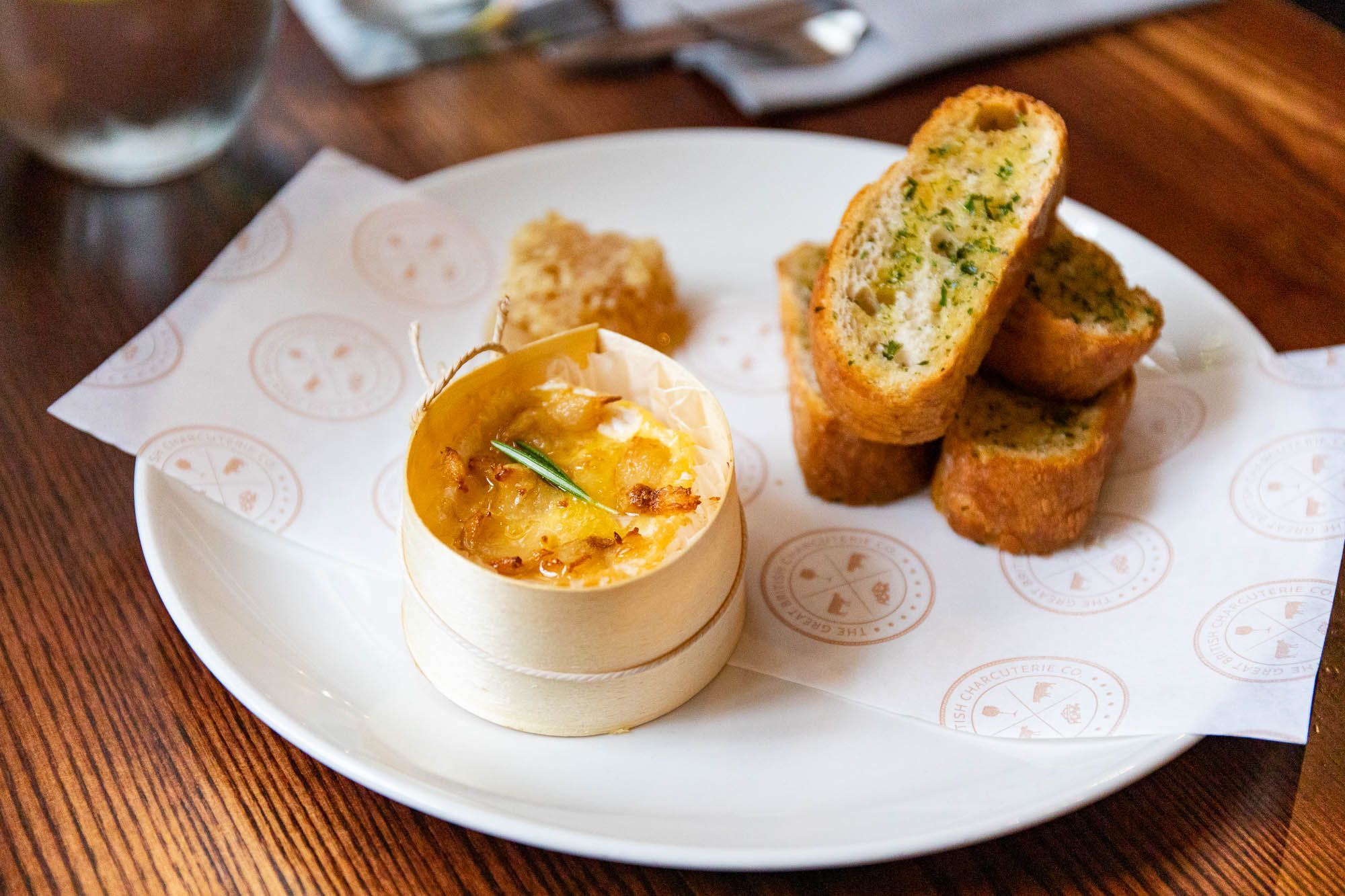 And let's not forget Sunday Roasts
Of course, a pub wouldn't be a pub without doing the good old-fashioned Sunday Roast! Serving a fantastic selection of roasts every week, with the same focus on high quality produce and high welfare meat. Roasts at Hove Place are an extremely popular local favourite, so booking ahead is advised!