Hove Place Pub Bistro and Gardens, First Avenue
The Hove Place is a popular casual Bistro Pub in the heart of Hove, close to the seafront located just off Church Road in the Palmeira Square area. Operated by the Golden Lion Group, this relaxed stylish Hove bistro and pub boasts a progressive menu to suit the more modern diner as well as serving as a popular locals pub.
Elle tries takeout
Let's face it, we have all missed going out for the epic English roast dinner during this pandemic. The energetic among us may have rustled up a feast from home, but there is something about dining out with no washing up and subtracting the hours of slaving in the kitchen. Here's where Hove Place have hit the jackpot with their 'finish at home' roast dinners, also offering starters and dessert to bring the restaurant experience to life.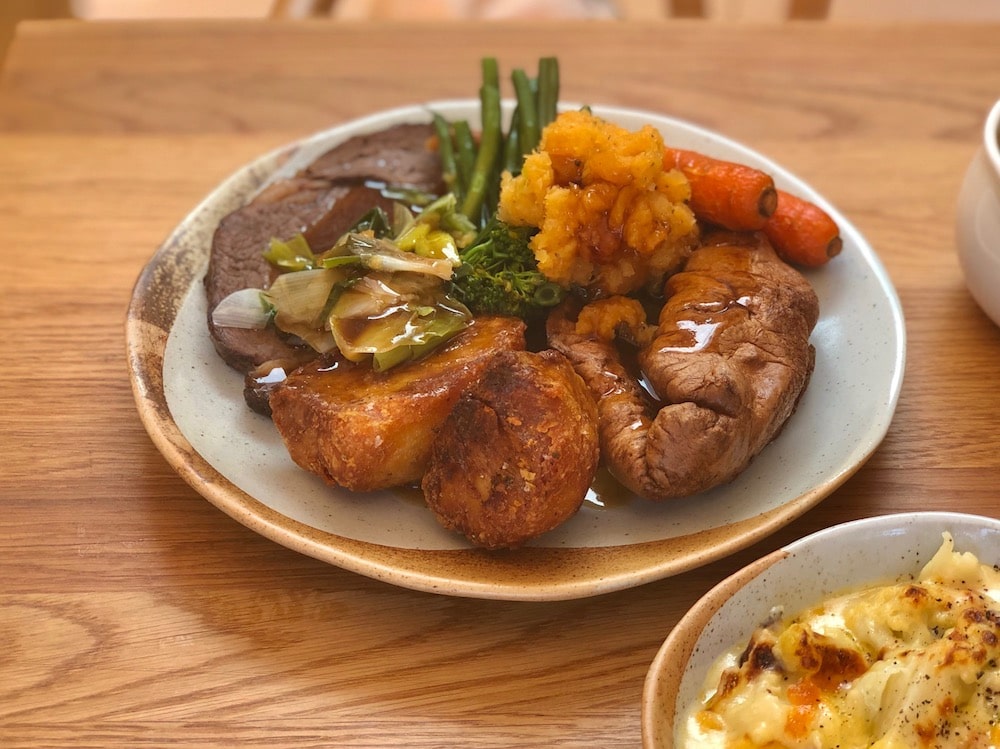 We collected our order and were astonished by the amount of food in the sturdy tote bags we were given! Everything was well-packaged in individual, recyclable containers so we could cook each element to our meal according to the varying cooking instructions.
We began with our starter of 'British Cheese Deli Box', with three full portions of Artisan cheese, bread, chutney, and crackers, and 'Black Pudding Waffle and Fried Chicken'. The chicken took just seconds to fry off with the maple and bacon syrup in a pre-heated pan. It's fair to say we were getting full already, so we decided to wait an hour before heating the roast dinner.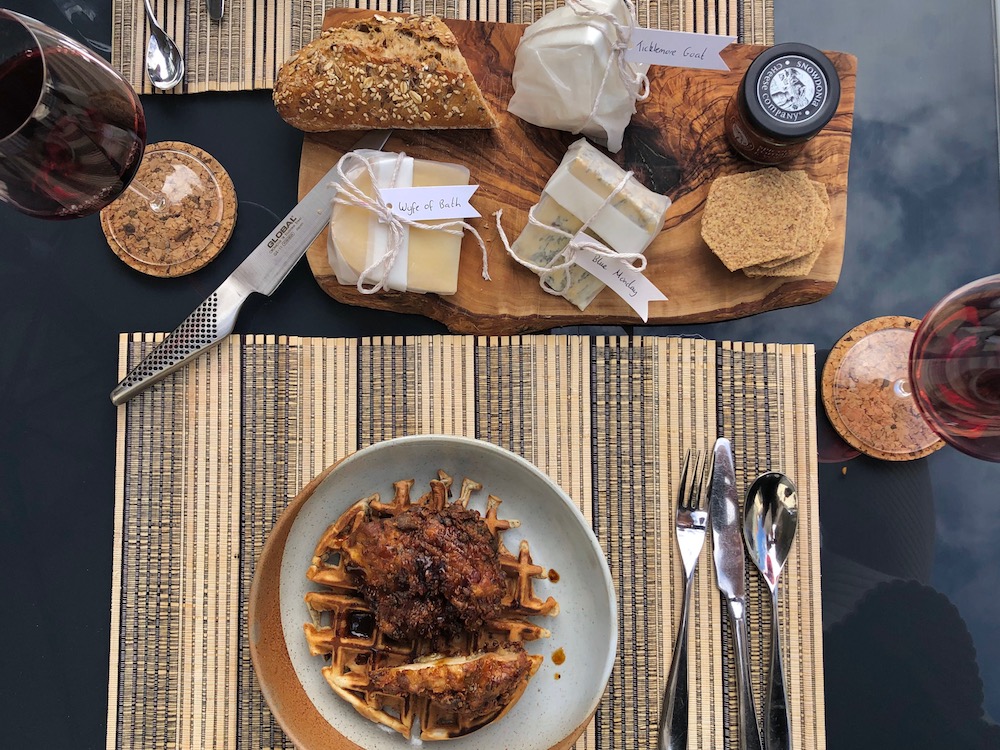 You may be doubtful that a roast dinner will travel well, but Hove Place have worked tirelessly to present the same restaurant quality and they have exceeded all expectations. We both ordered the Roast Rib of Dry Aged Beef, which was cooked rare so we could heat at home to our taste. The tenderness of the 35-day dry-aged beef was truly uncompromised. This came complete with seasonal vegetables, roast potatoes (crisped to perfection), a herby Yorkshire pudding, lashings of homemade gravy and of course horseradish. We also selected the beautiful, Truffled Three Cheese Cauliflower Cheese.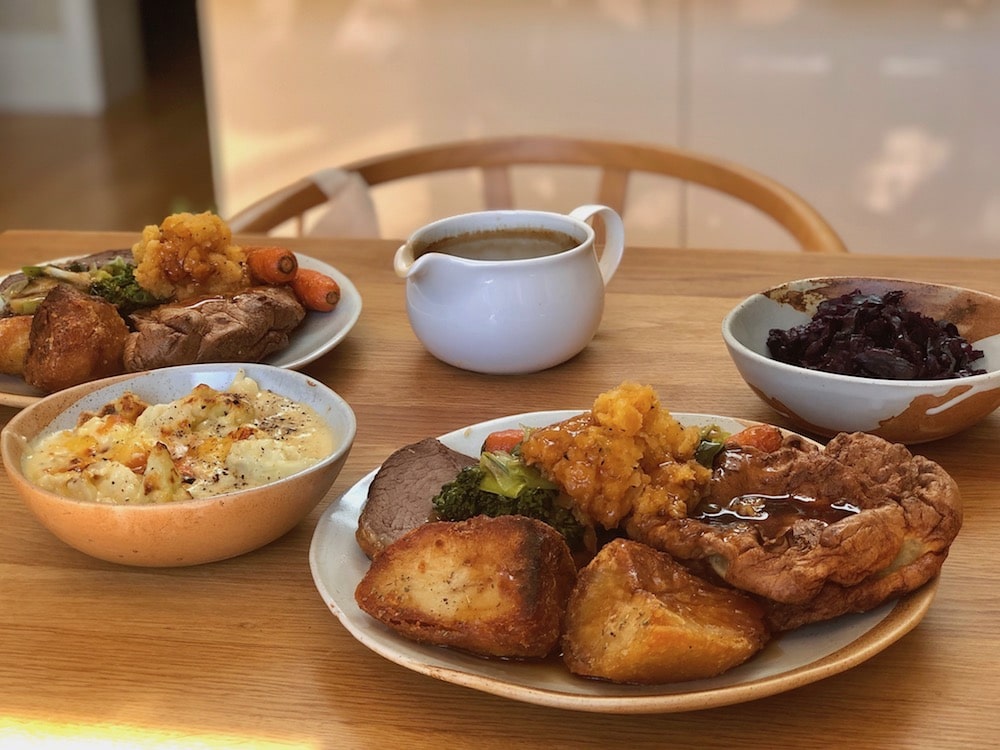 After another break for our stomachs, we delved into dessert. Hove Place put their stamp on the Italian classic of Coffee, Chocolate and Bourbon Tiramisu, but the real star of the show was the decadent Chocolate, Salted Caramel and Almond Tart which we paired with double cream. I'll let the pictures do the talking for this one!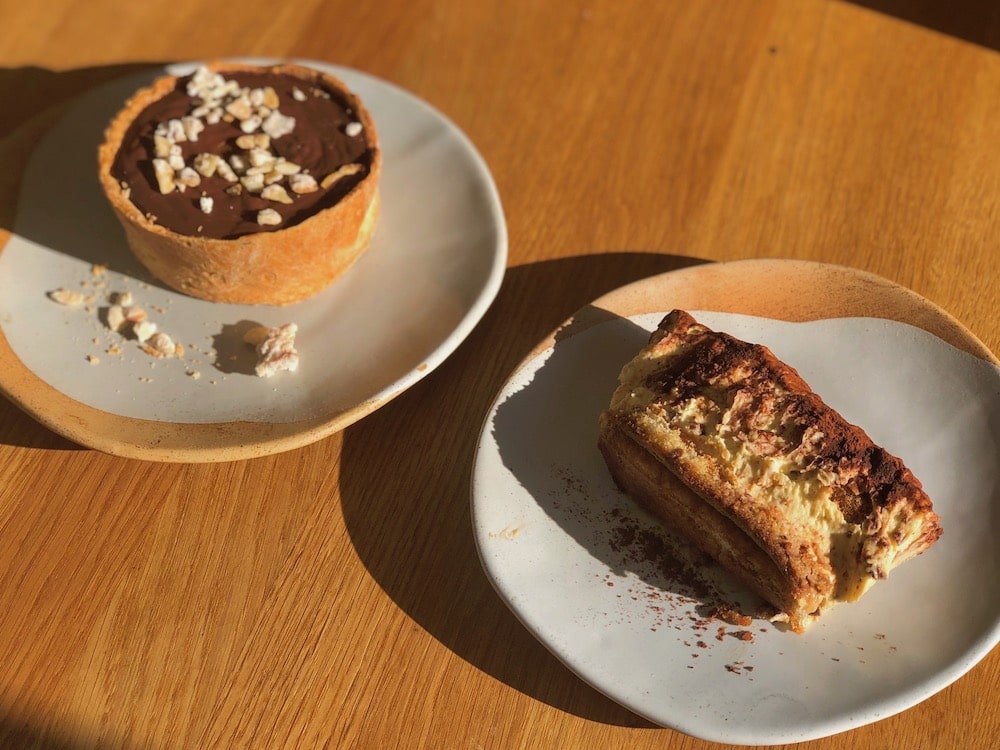 Our day of feasting was faultless and this is a fantastic alternative to a regular takeaway.
Hove Place at Home is currently unavailable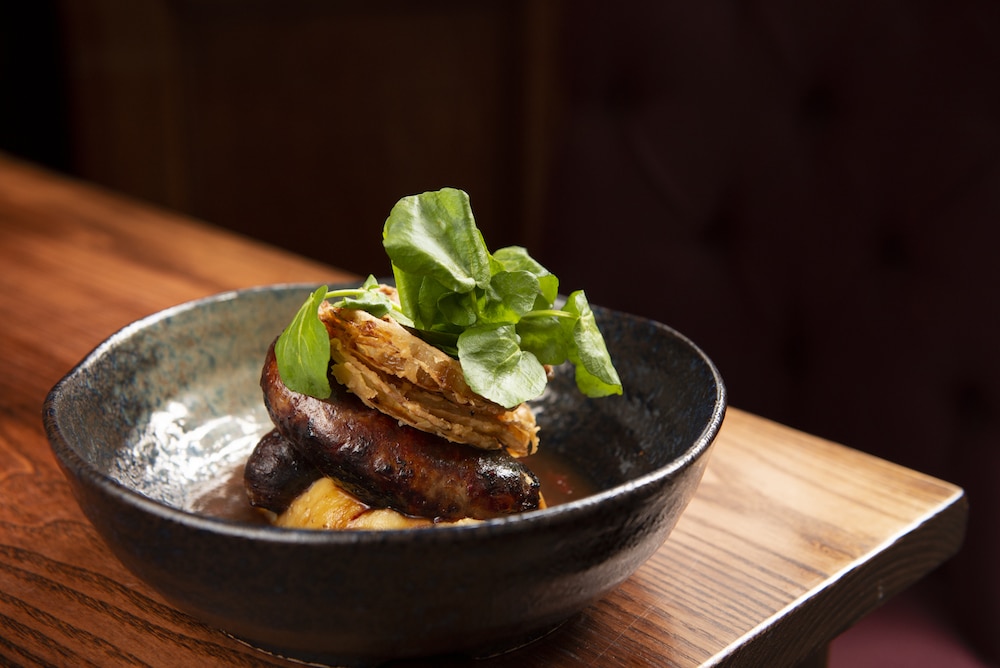 A secret garden in the middle of Hove
With a strong emphasis on service, this venue now offers a front terrace as well as a rear garden and it is arguably one of the larger outdoor seating areas in the whole of Hove, perfect for relaxed al fresco dining. With a great selection of local ales, quality wines and speciality beers, the back bar at Hove Place offers over 100 well known spirits .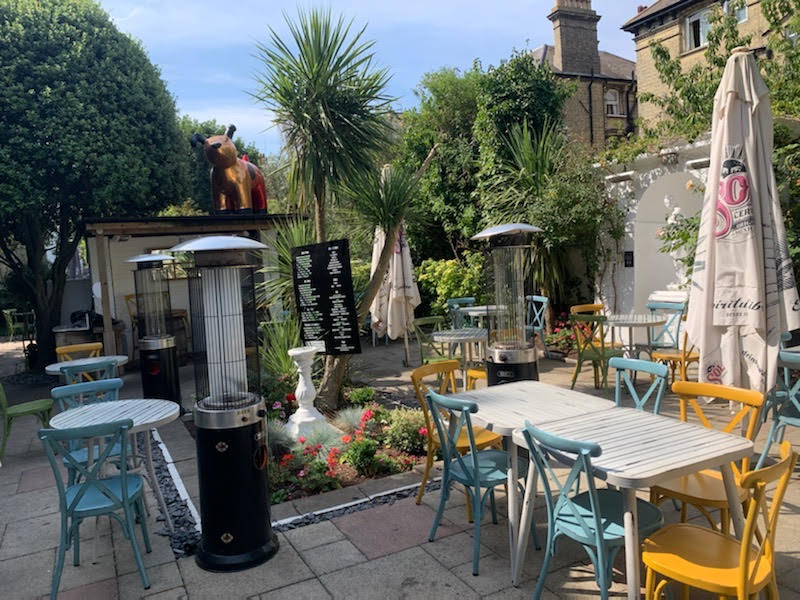 Celebrating British produce
The menu at Hove Place showcases the finest British produce. Created by chef, Phil Bartley, the menu is split into 'Pub', for excellent quality takes on classic fare, and 'Bistro', for more elegant and creative dining.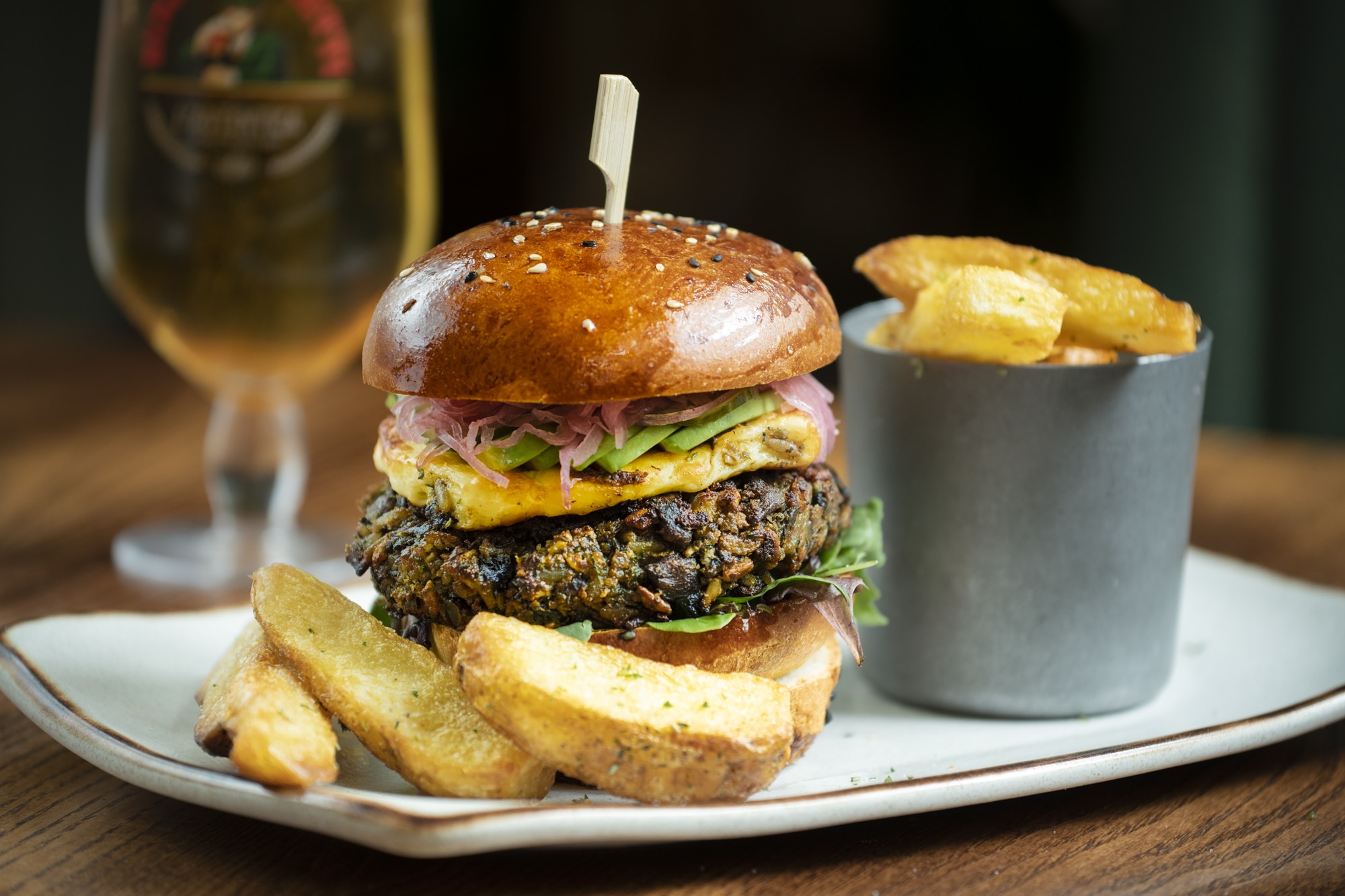 Close to home dining, at Hove Place
The menu places locally sourced produce at its heart, many venues make this same claim, but few publish food miles next to each dish; as Hove Place does. The menu also changes seasonally, beautifully reflecting the time of year in the tempo of dish.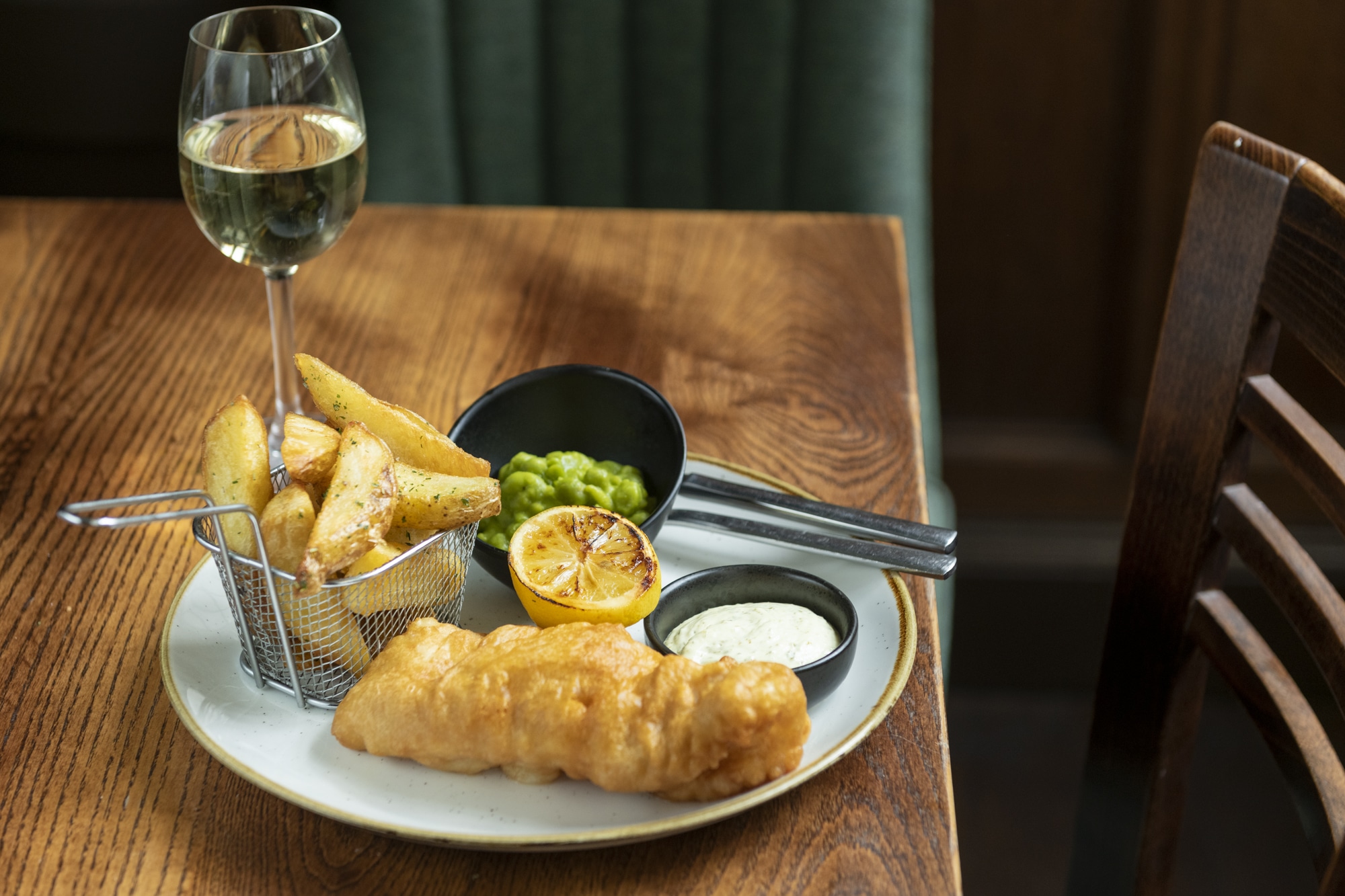 The winter bistro menu boasts such hearty delights as roast pumpkin soup with pickled squash and sourdough for starters, mains of poached lemon sole with winter greens and cockles and warm apple sponge cake for dessert; all with a combined food mileage of a mere 71 miles.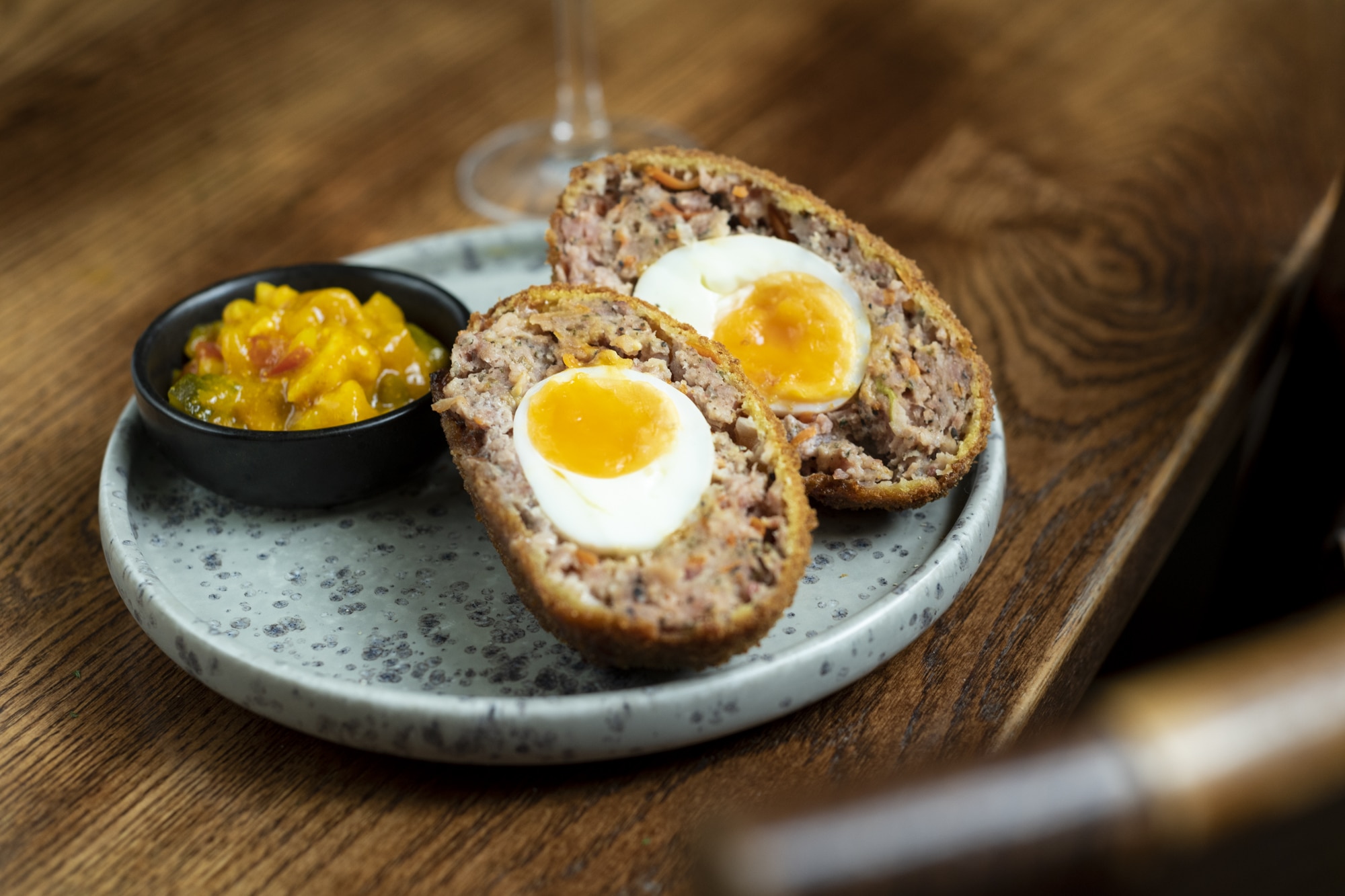 Brunch at Hove Place
Brunch is available at Hove Place from 11am to 1.00pm Monday to Saturday. Pick from a selection of well-crafted brunches, that celebrate local ingredients. With classics such as pancakes and bacon and eggs benedict to local chorizo stew with baked eggs and pork belly. There are a few change-out that turn dished vegan (change-outs, not removes!) as well as extras to build up your brunch a bit. Add freshly made coffee or freshly popped prosecco, depending on what your post-brunch plans are!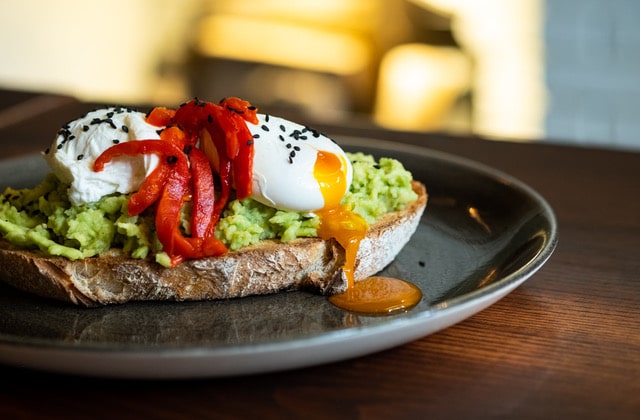 British Charcuterie
For some light grazing with serious ingredients, the Hove Place Deli Boards are very popular. Begin with the starter basics of bread, crackers, pickles and butter then add onto it meats and cheeses that represent some of the finest produce in the UK. This is a great way to share a light or extensive platter and take a trip of discovery with friends over drinks.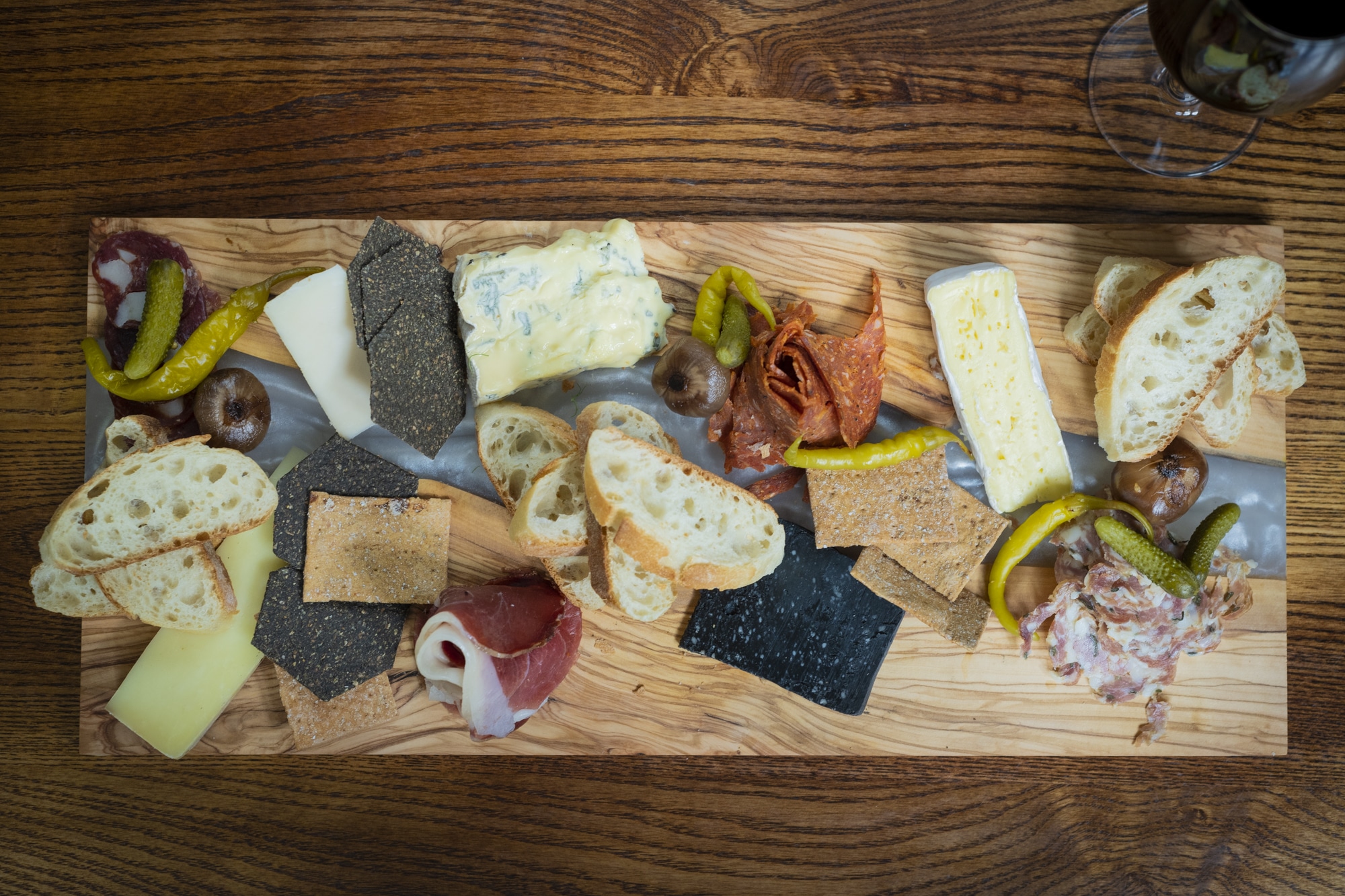 And let's not forget Sunday Roasts
Of course, a pub wouldn't be a pub without doing the good old fashioned Sunday Roast! Serving a fantastic selection of roasts every week, with the same focus on high quality produce and high welfare meat. Roasts at Hove Place are an extremely popular local favourite, so booking ahead is advised!