Carne Hove
Carne in Hove (meaning steak in Italian) is situated in the heart of Hove's bustling Church Street, Carne offers an exquisite dining experience for steak and wine enthusiasts.
With Sean Brailsford as the head chef, expect a sophisticated meal showcasing the finest ingredients and high-welfare meats.
The collaboration between Phil Bartley, founder of The Great British Charcuterie, and Steve Pineau from L'Atelier Du Vin has resulted in a carefully curated menu that harmoniously pairs delectable dishes with handpicked wines and craft cocktails. Step into Carne for a culinary journey that celebrates quality, flavour, and craftsmanship.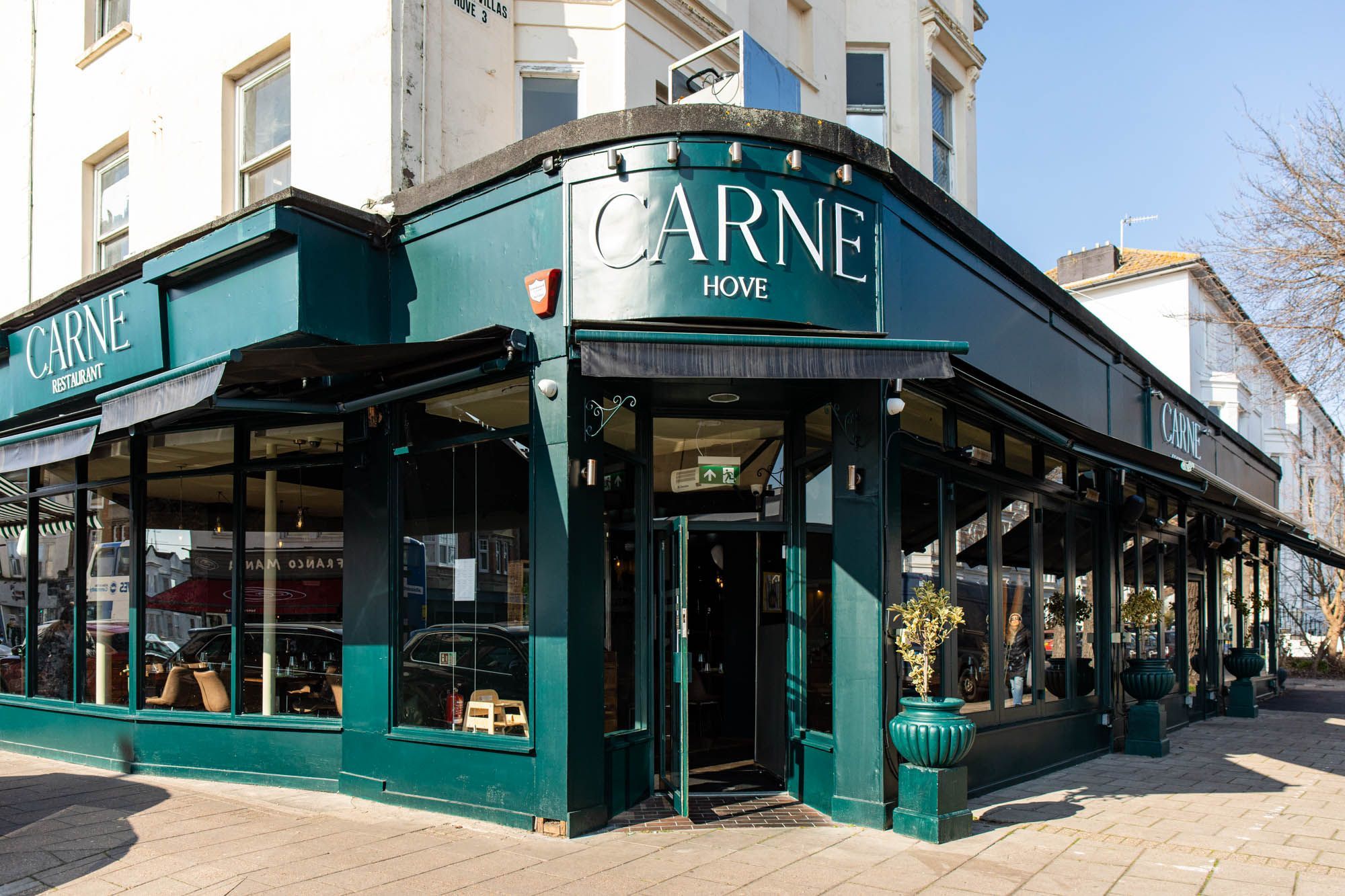 Carne Hove | Something special for everyone, anytime
Carne Hove boasts sleek interiors, warm hospitality and, of course, truly fantastic food. So you can expect to be in for a treat when you visit. Whether you're looking for a romantic evening meal, a casual lunch or somewhere to enjoy a cocktail or two, Carne is sure to meet your needs. And with the ability to dry-age beef on-site, the meat is always finished to perfection.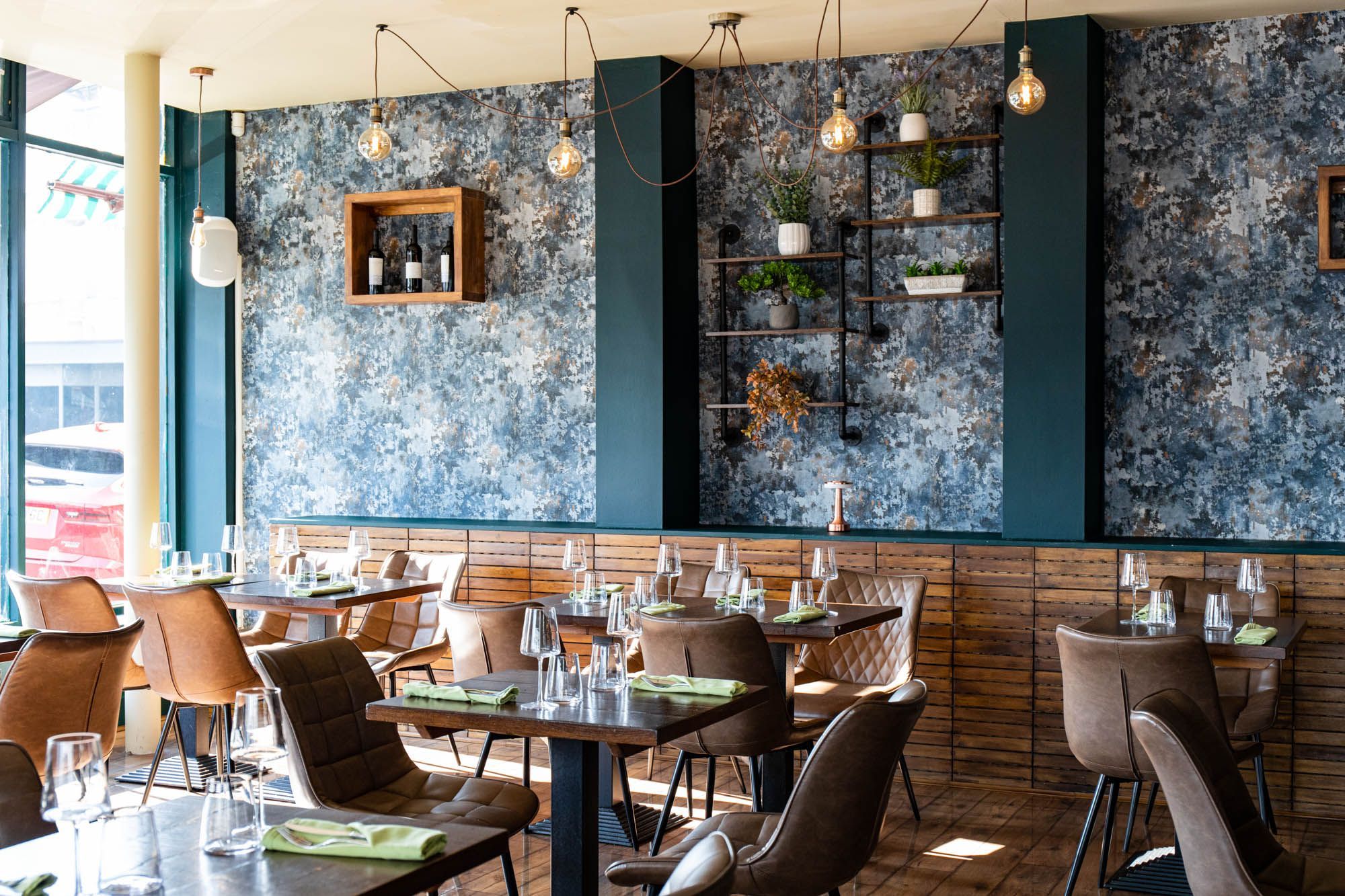 By day you can pop in for a pit-stop and enjoy a great coffee. There are plenty of comfy sofas and armchairs in the lounge for you to relax and natter on. At Carne Hove, you can admire the craftsmanship of the stunning quartz statement piece in the cocktail lounge. At night, the relaxed cocktail lounge is the perfect place to sip your favourite drink. And during the summer, you'll want to take advantage of the alfresco dining area where you can people-watch to your heart's content whilst savouring the incredible food.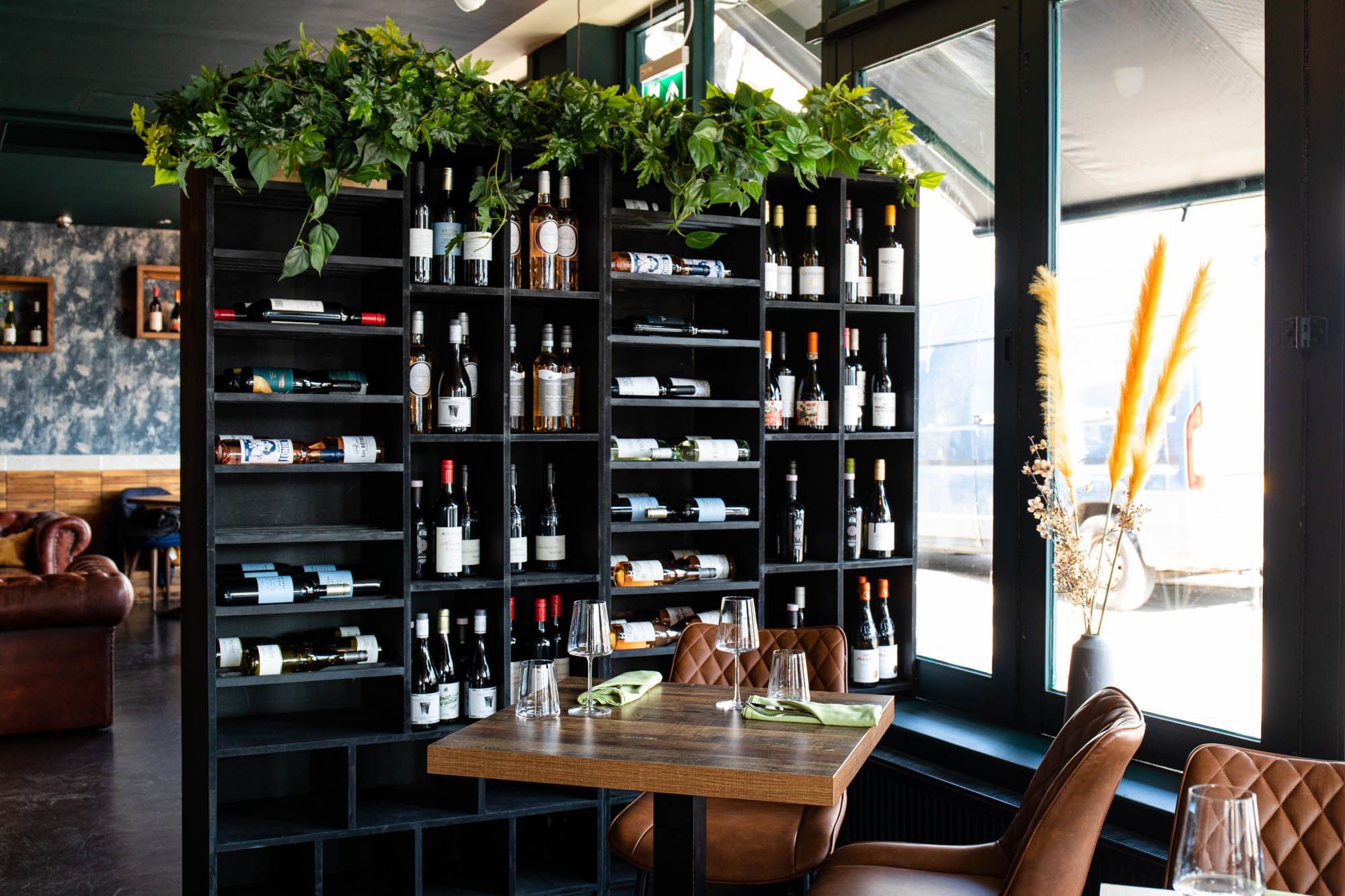 Food at Carne Hove
The Menu at Carne is well thought out and accessible with a few carefully chosen dishes letting the mindfully sourced produce stand out and sing. Seasoning and spices are paired back so you can really taste the quality and natural flavours. A 'synergy grill' is part of the Carne kitchen – a state-of-the-art piece of equipment used to bring out the best in the produce. In the dining area, you'll be able to see the latest meat special in the glass-fronted dry-ageing cabinet. Featured on the menu you'll find the finest British produce, with options like Scottish Highland Wagyu beef and grass-fed beef from local Sussex suppliers such as Trenchmore Farm. 
What's on the menu at Carne Hove
The Carne Hove menu starts off with a great selection of aperitifs and snacks, a good reason to start your evening in the cocktail lounge. We think the Dirty Martini with Jersey oysters would be a luxurious start to the evening. Carne offers a full menu of starters, mains, steaks, and sides. We particularly like the sound of the Scallop, Burnt Apple and Black Pudding to start. Then for your main course, you can choose from dishes such as the Carne Wagyu Burger, Whole Baked Monkfish Tail along with the Honey Roast Creedy Carver Duck Breast, and Dry Aged Pork Chop. For a vegetarian option there's Wild Mushroom Fettuccini, Tarragon and Black Truffle. Or, perhaps it goes without saying, you can choose from their specialist steak selection, cooked just the way you like it, perhaps with a side or two.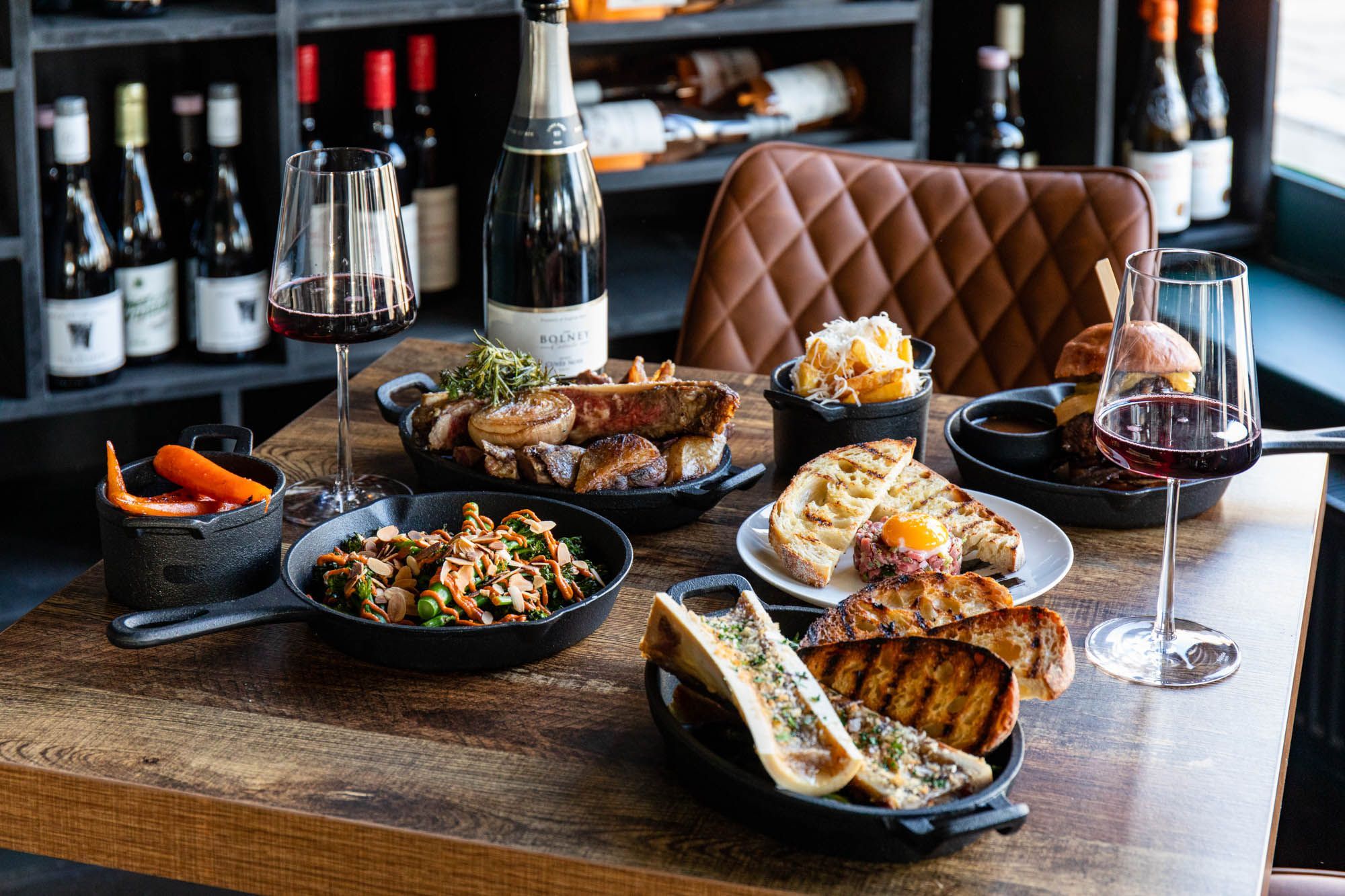 The Star of the Show
At Carne Hove, the star of the show is definitely the steak. There's a choice of six different cuts of varying weight, from the 400g Sirloin Steak to the 900g Porterhouse Steak. There are plenty of luxurious sides to accompany your meat, perhaps the Bone Marrow Mash, Truffle and Parmesan Fries or the Creamed Spinach will tickle your fancy. Sides range from £4 – £8. Or you could simply enjoy your exquisite steak with an equally exquisite glass of wine.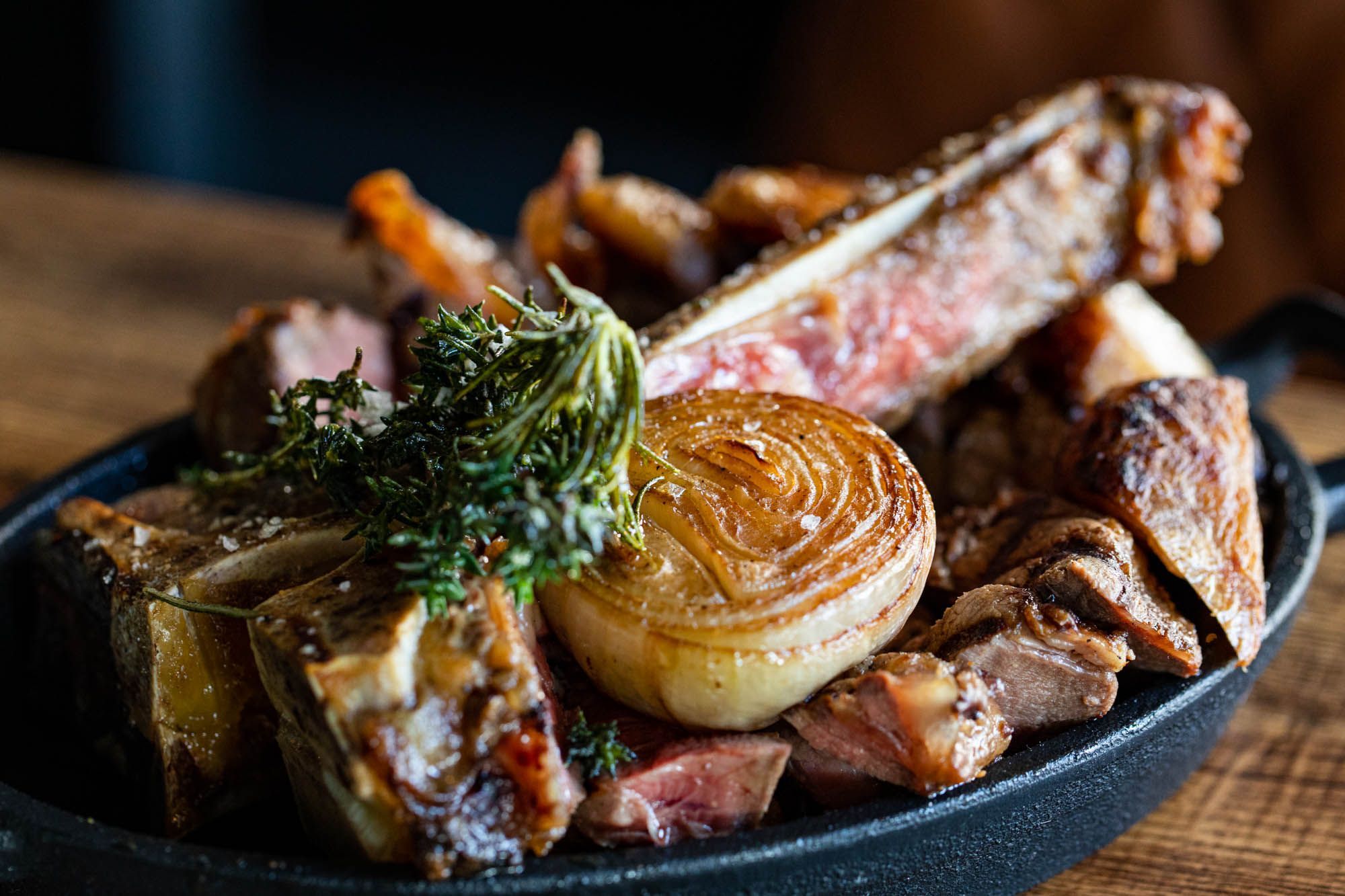 Drinks at Carne
Local cocktail legend, Steve Pineau, has developed a seasonal cocktail menu featuring crafted cocktails like the Savage Garden which is made with Gin, Sake and Cucumber. Or for something that bit extra, kick-off your evening with a Trip To Venice combining Gin, St Germain and Champagne. And if you're in the mood for a classic, you'll also be able to order a perfect Margarita, Old Fashioned, a Gimlet or pretty much anything you like really. Cocktails range from £10 – £13.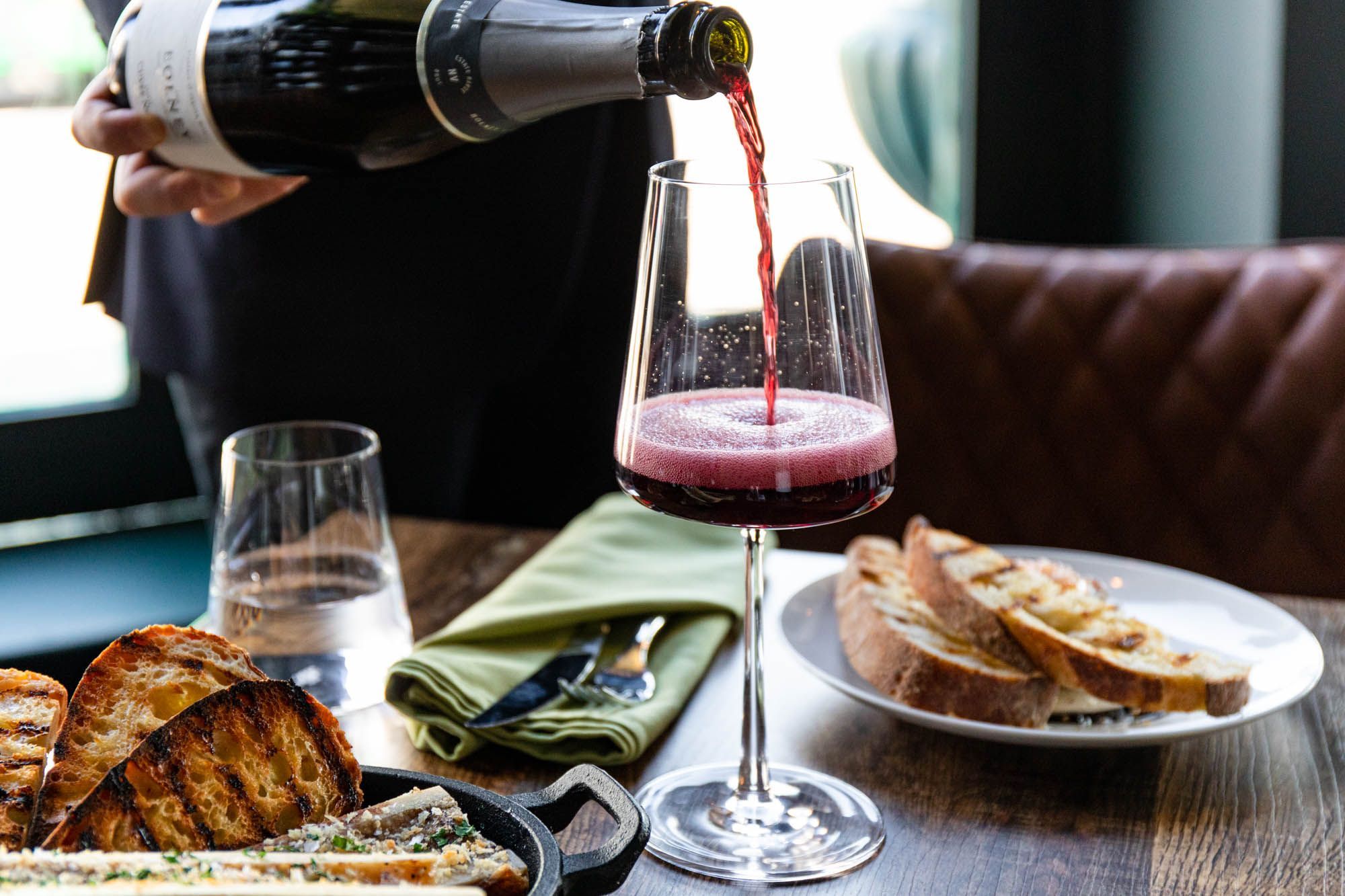 Evolving wine list
The wine list at Carne Hove features small scale producers as well as some big names and exclusives – British wines will always be showcased. You'll be served by a sommelier to give you an expert insight into what you're drinking if you'd like to know more or pair each course.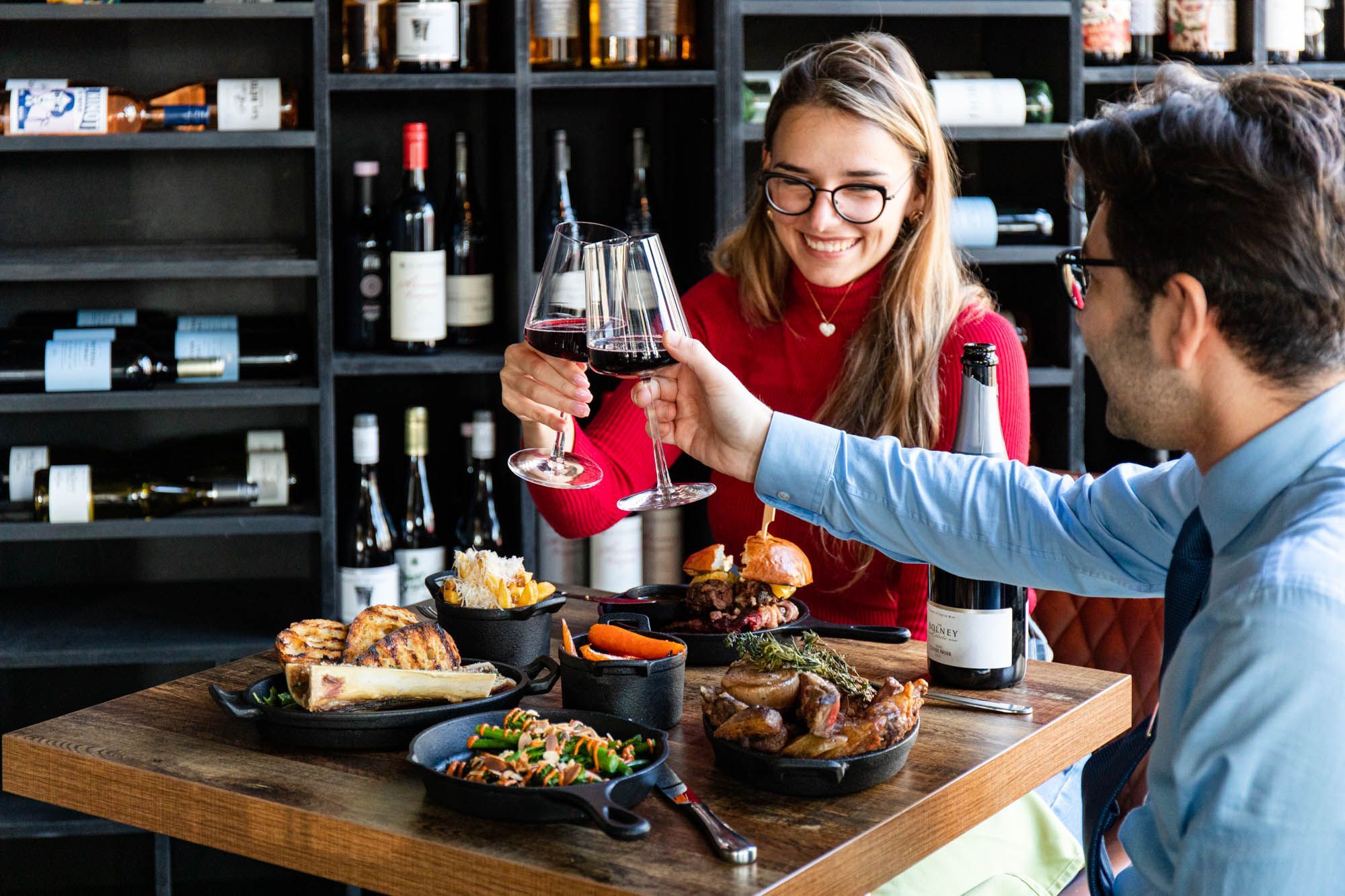 Dine Alfresco
In the summer months you can enjoy street-side seating and watch the world go by. Or you could start your evening here, enjoying a cocktail and watching the sunset, before you go inside to indulge yourselves more. There's an awning and heaters for chillier times, so you can sit outside at Carne no matter the weather. The coffee at Carne is excellent – we can vouch for that! – and the outside seating would be a lovely place to sit and enjoy a great coffee and a good book.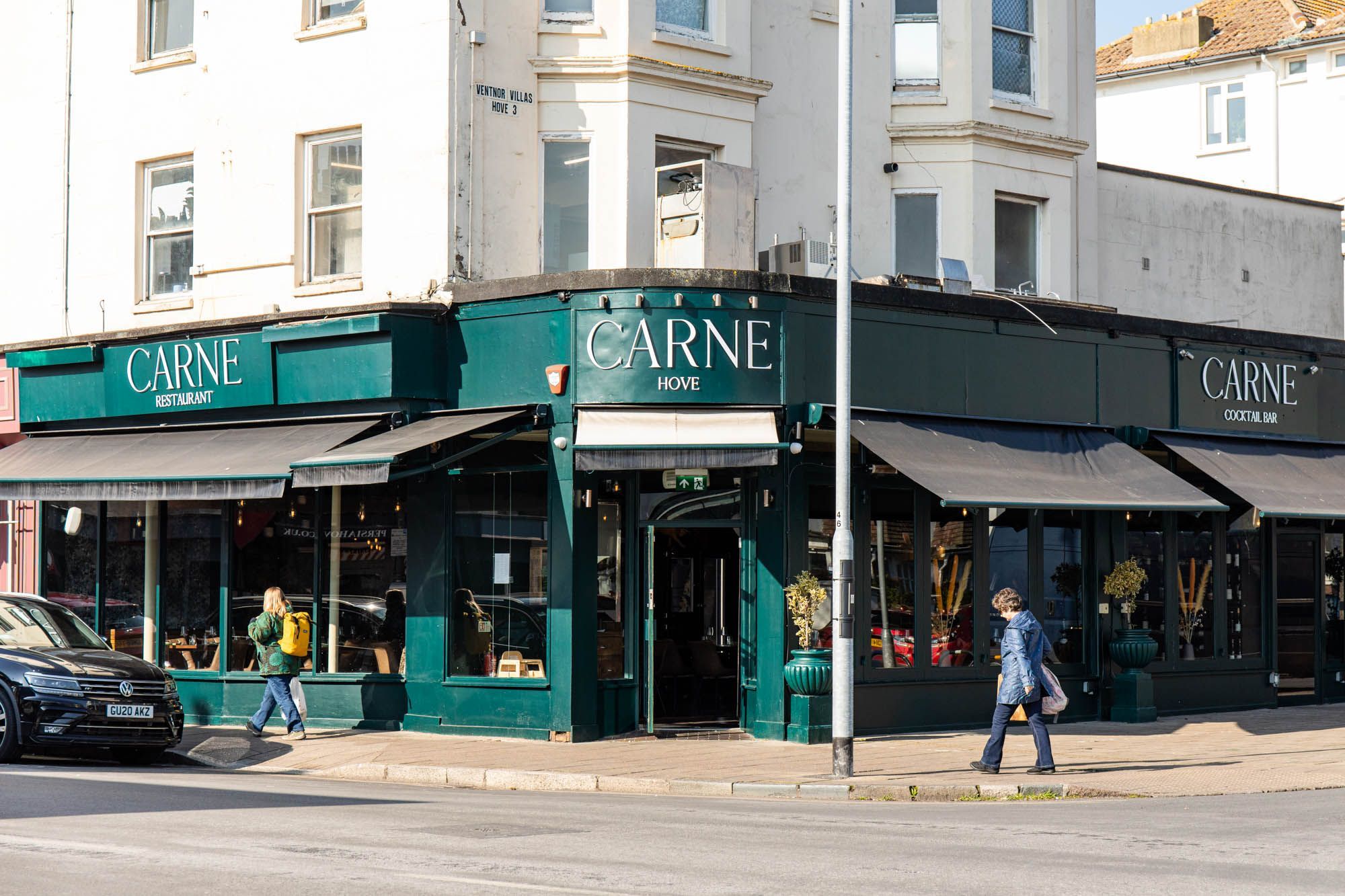 Make a date
We highly recommend you put Carne, with its relaxed surroundings and low-key playlist, top of the list for your next date or for your next Hove restaurant. Dark wood, statement walls and cushioned leather chairs are just a few of the features that will add to the indulgent experience of this culinary adventure. Whatever the occasion, your next date night, a special meal out to celebrate or a much-anticipated catch-up with old friends, we're sure you're going to love your visit to Carne.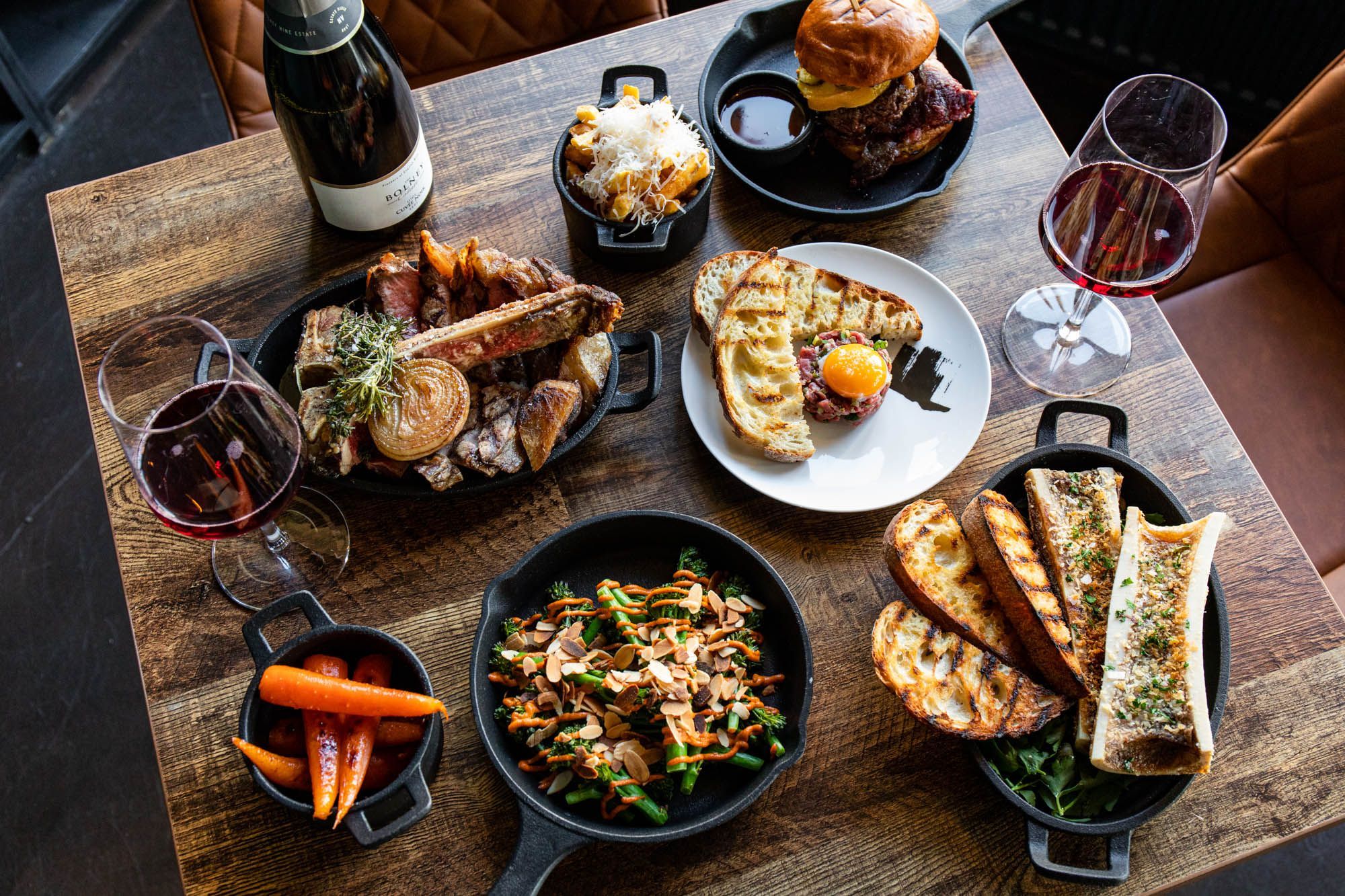 Post a Review
Be the first to review.