Brighton's best kept secret Drag Queen Brunch is Out and Proud at the Hilton Brighton Metropole Bar!
When I got the call that I was invited to experience the Bottomless Brunch Drag Queen Cabaret at the Hilton Metropole Bar, I was over the moon. There is very little in this world that I love more than a bottomless brunch date with my bestie. But to add a drag show on top? I was made up!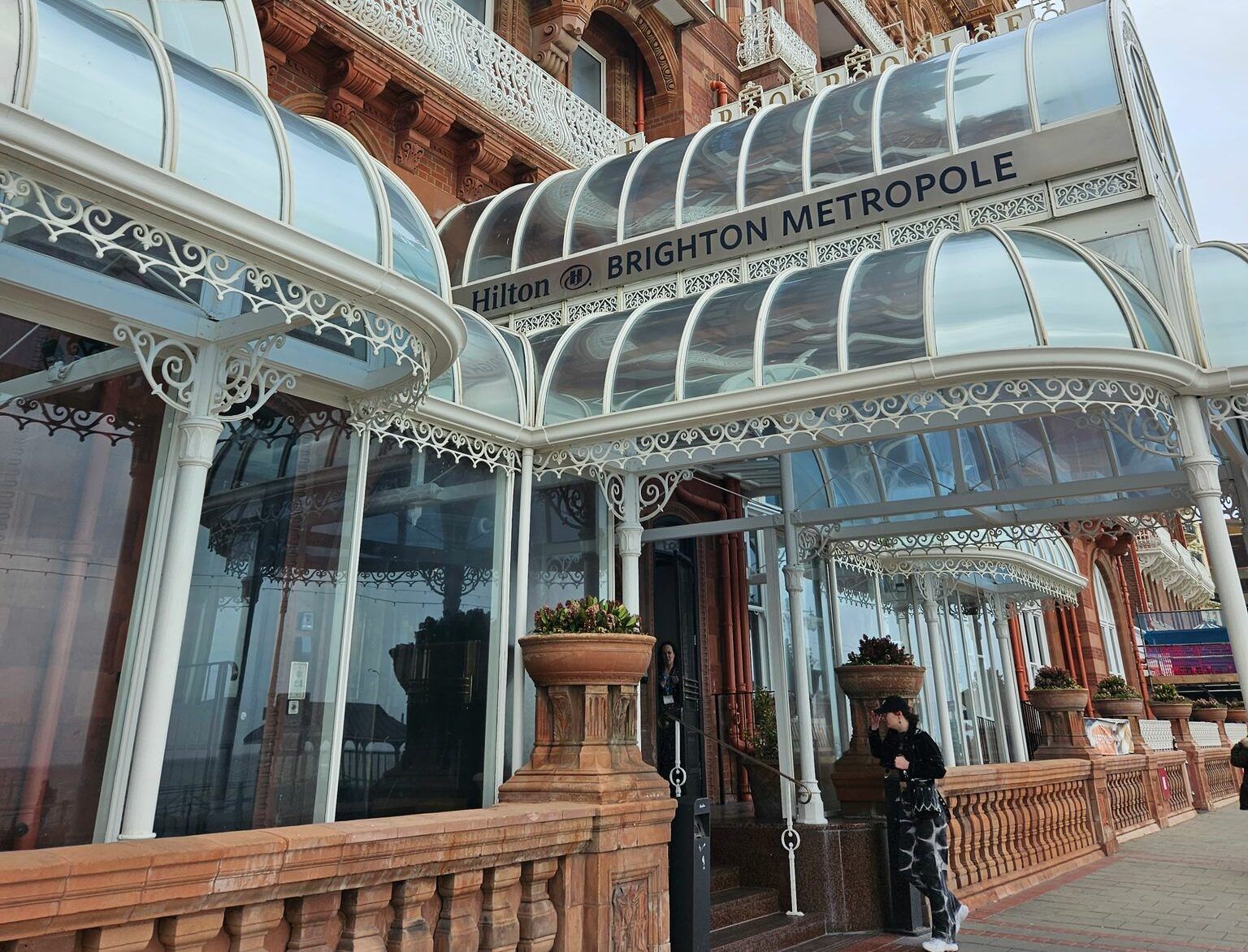 Convenient parking and a location to die for!
After parking in the convenient Metropole car park (which I had no idea existed), we went for a pre-brunch wander along the seafront. The Hilton Metropole has arguably one of the best hotel locations in Brighton, just steps from the pebbles, in view of both piers, and a hop skip and jump from town centre.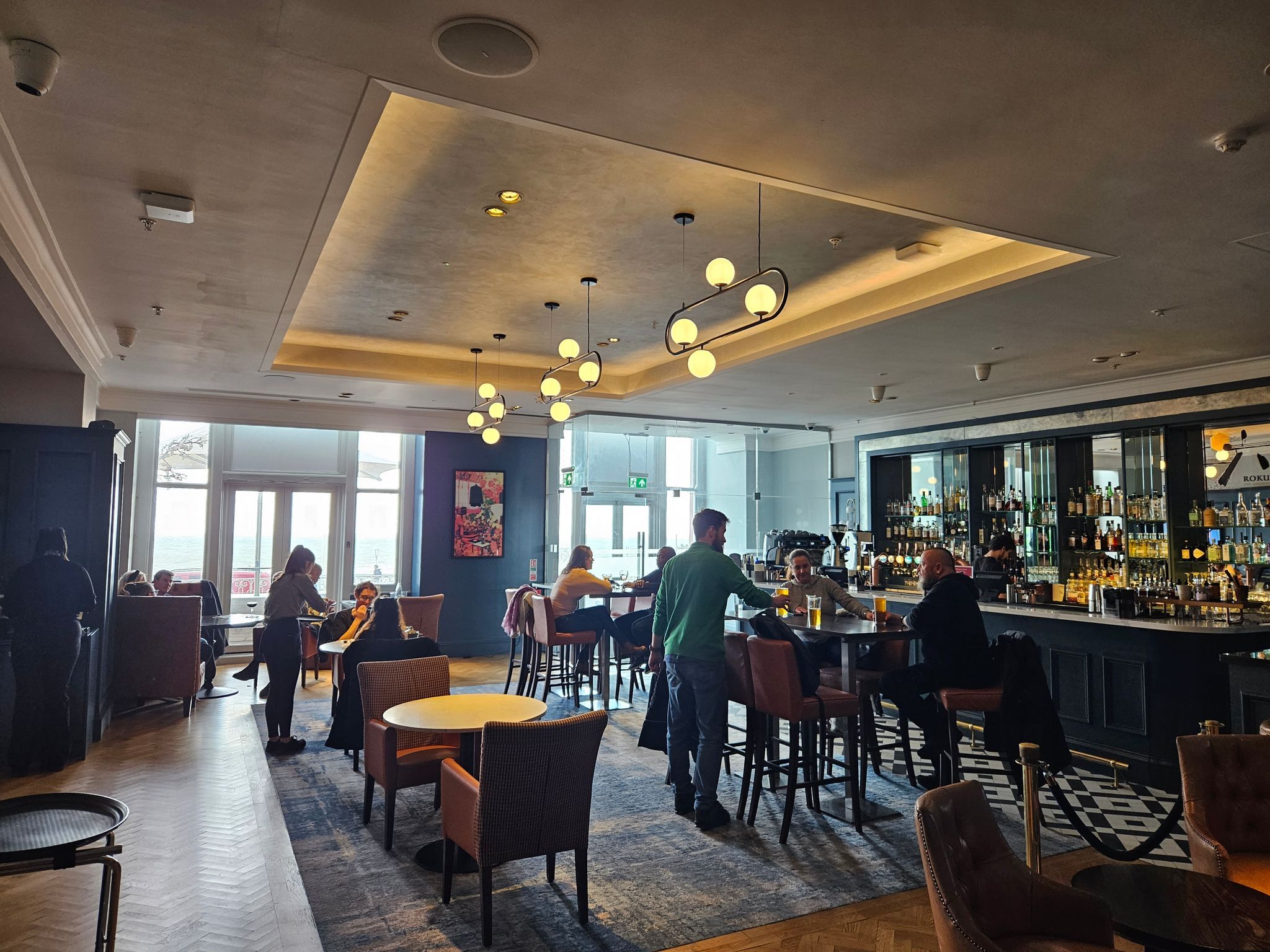 When we arrived, we sashay-ed through the elegant lobby and followed the signs to the Metropole Bar and Terrace. Valentina the manager greeted us with a welcoming smile and escorted us to our spacious booth. We were offered our choice of bottomless Stella Artios, Prosecco, or No-secco, and shown the 'performer inspired' cocktail list.  My bestie Ester doesn't drink, and she was thrilled that there was a tasty, bubbly option for her to enjoy too. When the fizz arrived (a bottle each!), we drank a toast to our decadent day out.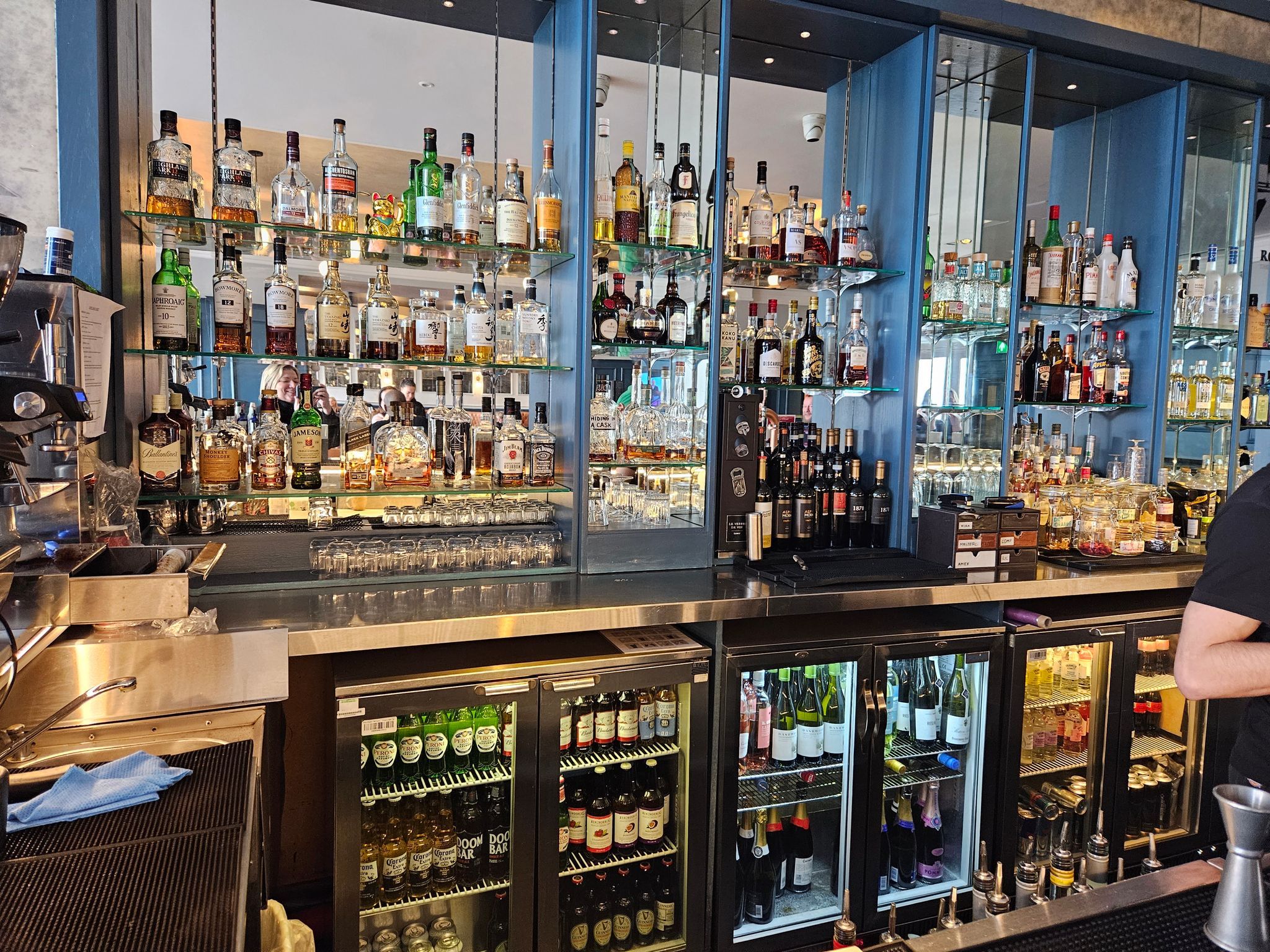 Drag queen brunch isn't just for the fabulous, it's for everyone!
Soon the room began to fill up with hotel guests, hen parties, and conference goers. Valentina explained that the Bottomless Brunch is available for the Drag Cabaret attendees, however is not a requirement. Anyone who fancies a drink in the bar, or an a la carte lunch is also welcome to enjoy the show. The Drag Cabaret is not only in one of the best seafront bars in Brighton, but the experience is free, and the come-and-go feel means that you can pop in for a single drink or stay for the full two and a half hour eleganza-extravaganza!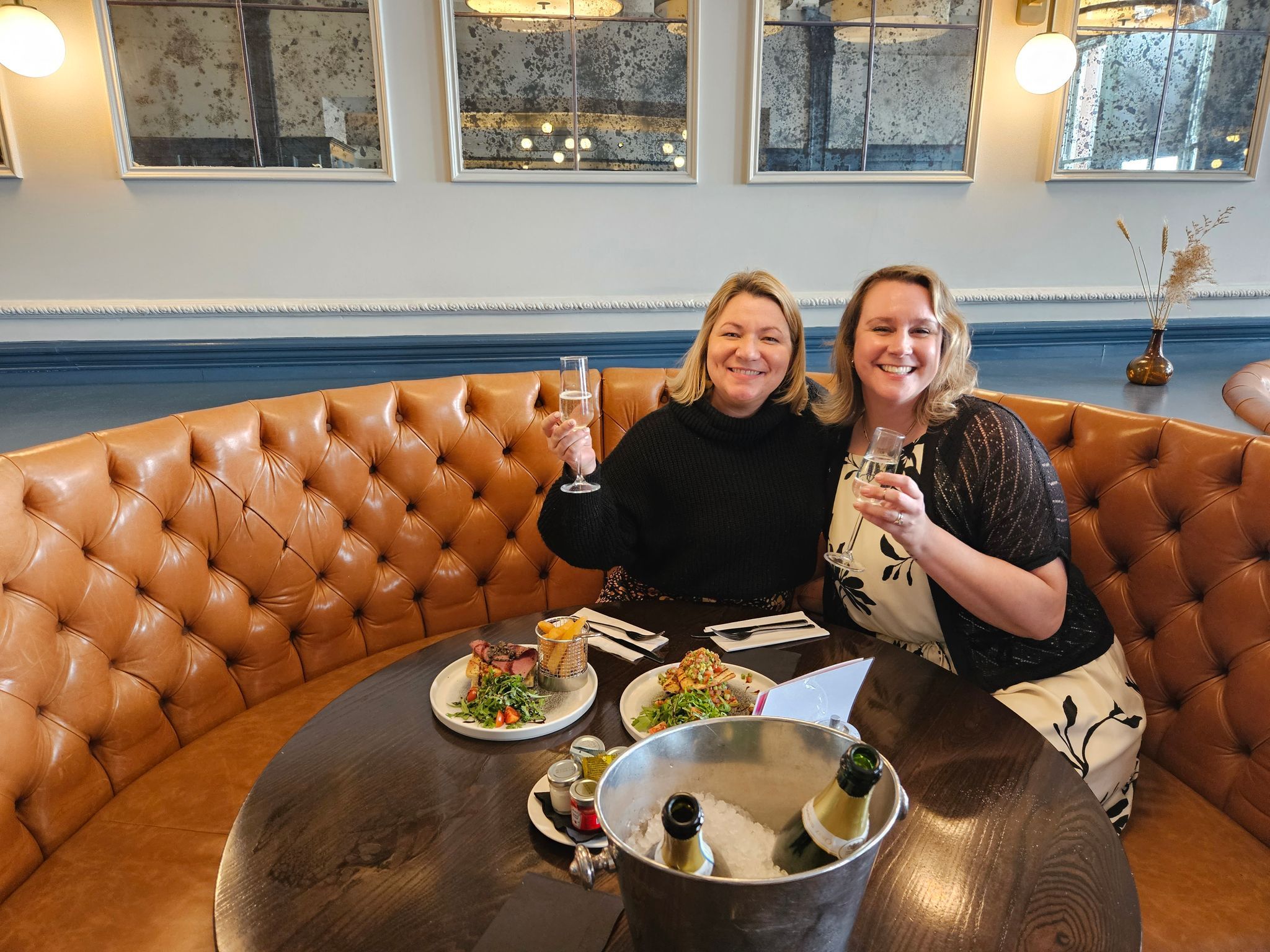 My girl Ester and I are both Drag Race groupies, and our beautiful Brighton is one of THE best places in the world to see top tier drag talent. Drag is an art form unlike any other, bringing together a mix of incredible costumes, singing, performance art, extraordinary make-up, stage presence, comedy, and dance. Drag is not just beauties who sissy that walk, no queen! Drag can be camp, raunchy, silly, gruesome, and political, it's evocative and thought provoking, and we love it in all its many forms!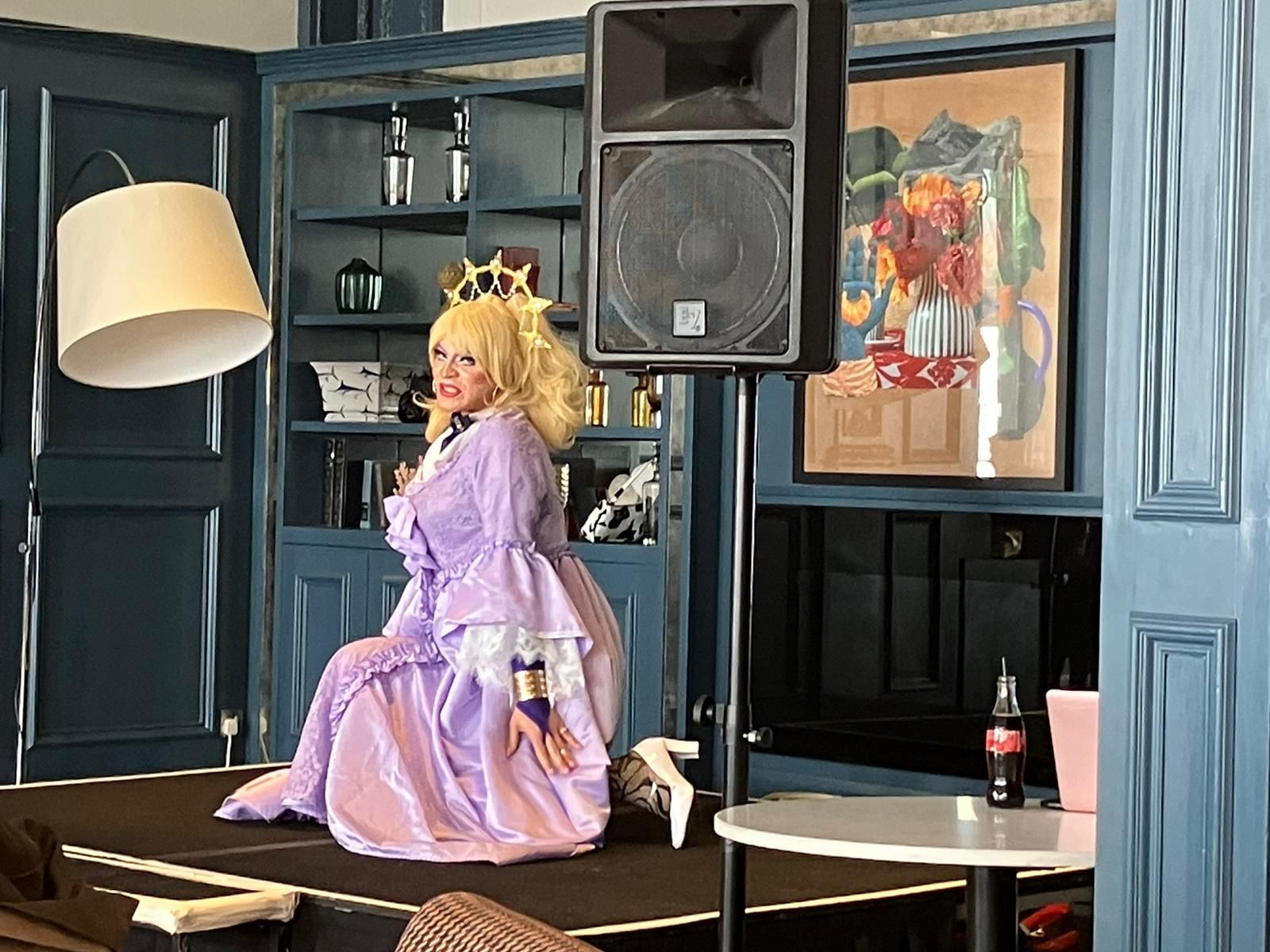 The Queens have arrived!
When our Queens arrived a hush fell over the crowd. Elegant and glamorous, they sashayed into the room with presence and sky high heels. Legs for days, perfectly coiffed hair, and serving face, they came ready to slay!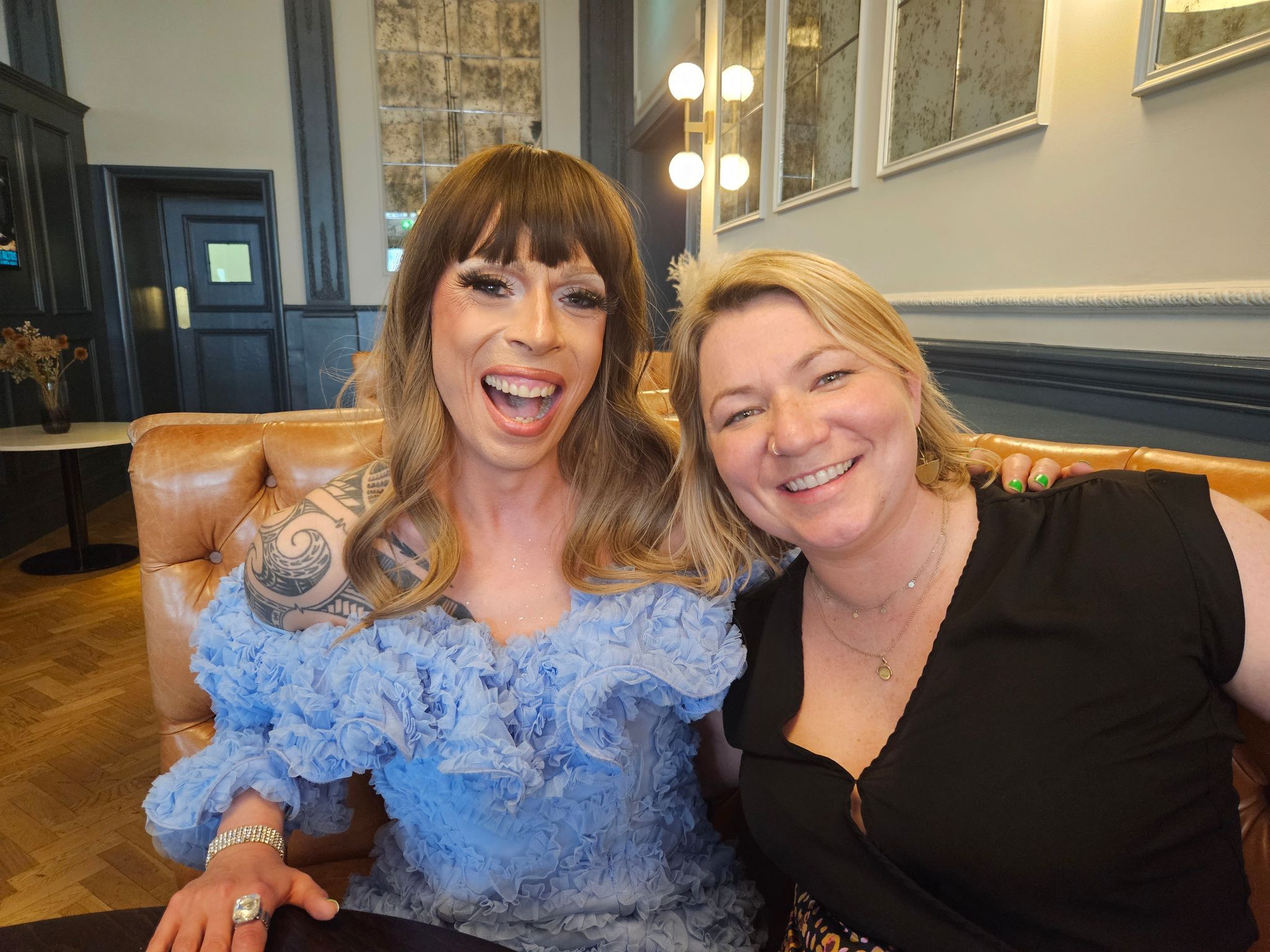 Ophelia Payne took control of the mic and the room, and introduced herself and her sisters; the sensuous seductress Zorana Dawn, and the mischievous mustachio Dick Day. For the next two and half hours they brought us the best in drag performances, from camp and kookie, to scandalous and sultry, this tantalising trio ate up the stage…and left no crumbs!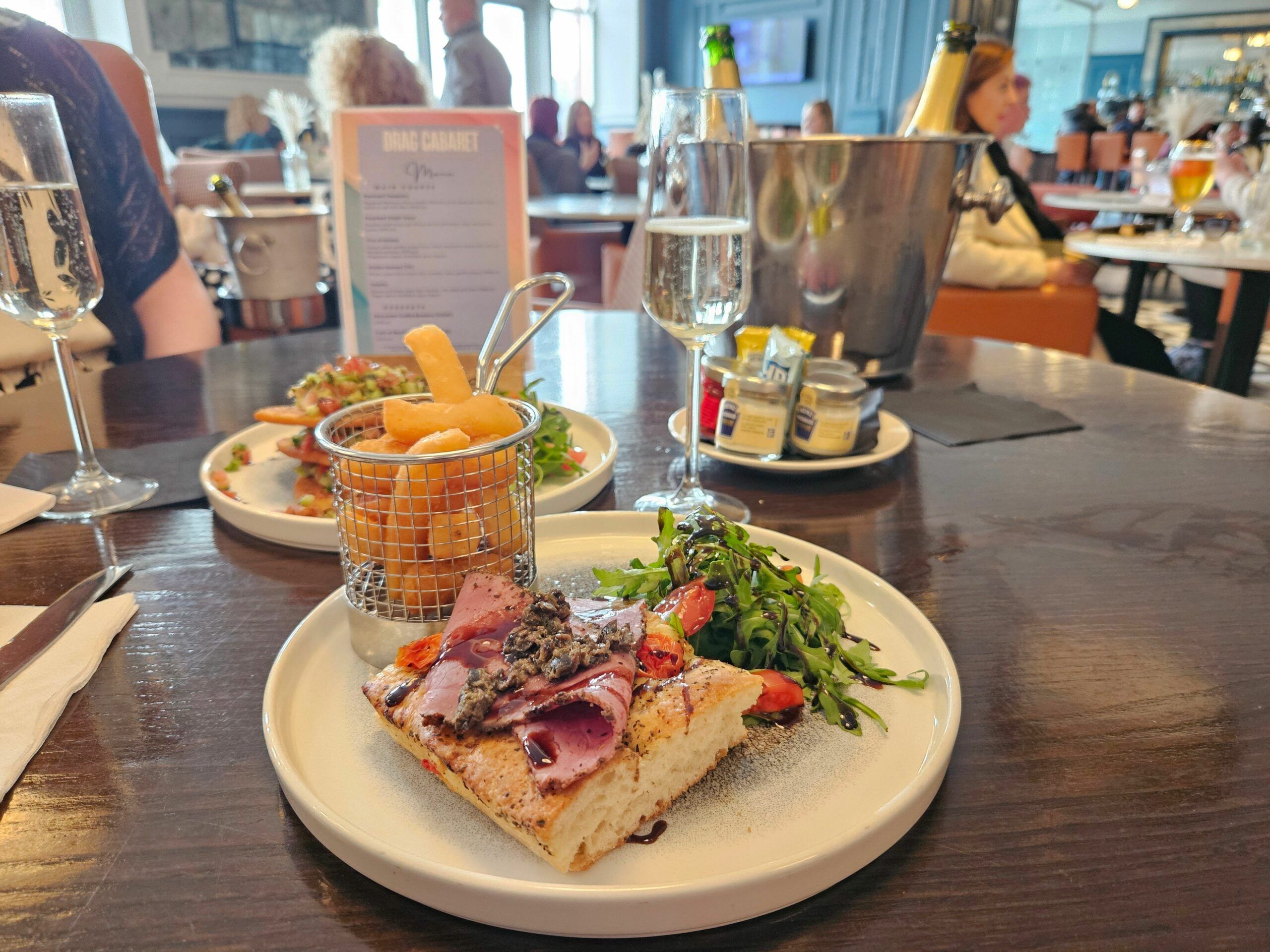 It's dinner AND a show daaaarling
While we watched our Queens perform we were sipped our fizz, and were served our delicious two-course pre-order lunch. I ordered the Peppered Pastrami Focaccia, thinly sliced tender pastrami served on savoury home-made cherry tomato focaccia, olive tapenade, a fresh rocket salad drizzled with balsamic glaze, and served with some of the crunchiest, most delicious triple fried chips we've ever had.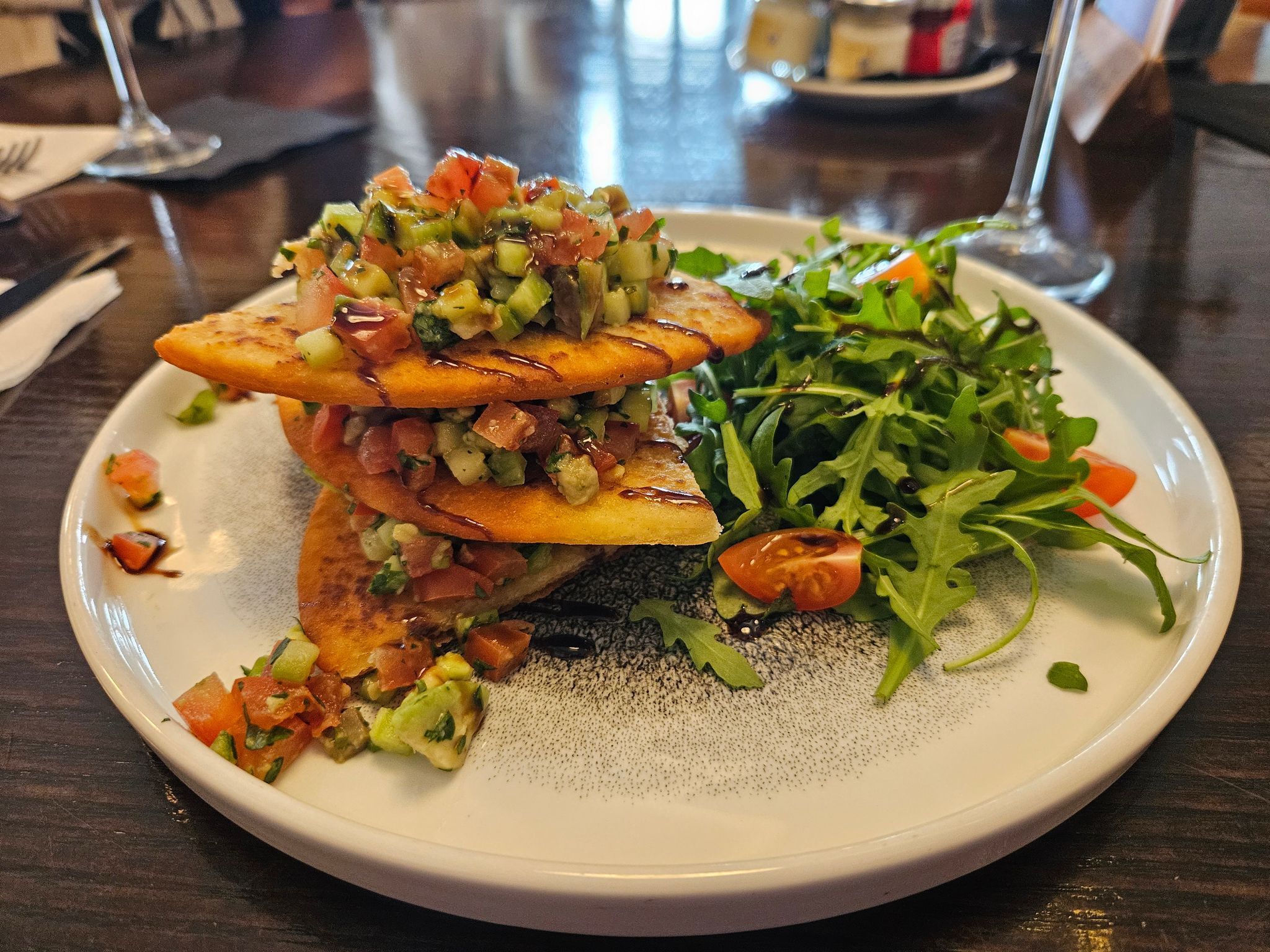 Ester is a veggie and she ordered the potato scones, which came as three flatbread-style scones stacked with fresh avocado, zesty salsa, and a rocket salad. Light, flavourful, and fresh, it was a Mexican inspired dish that hit the mark.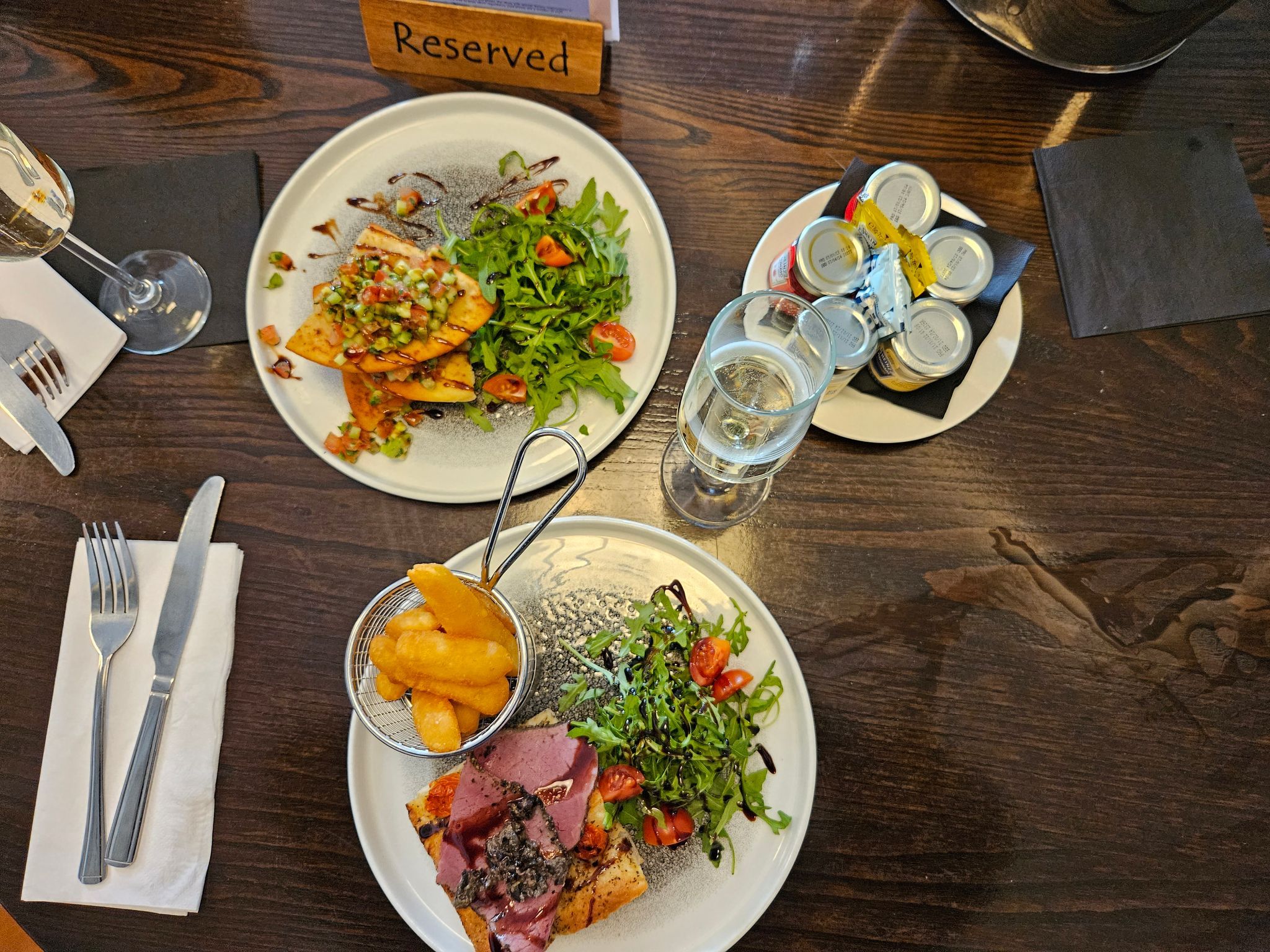 Start your engines and may the best drag queen win!
After our lunch, I was asked to join Ophelia on stage to perform with several others from the audience. With plenty of liquid courage I joined my fellow Queens onstage for a dance off of epic proportions. But like Vegas, what happens at Drag Cabaret stays at Drag Cabaret…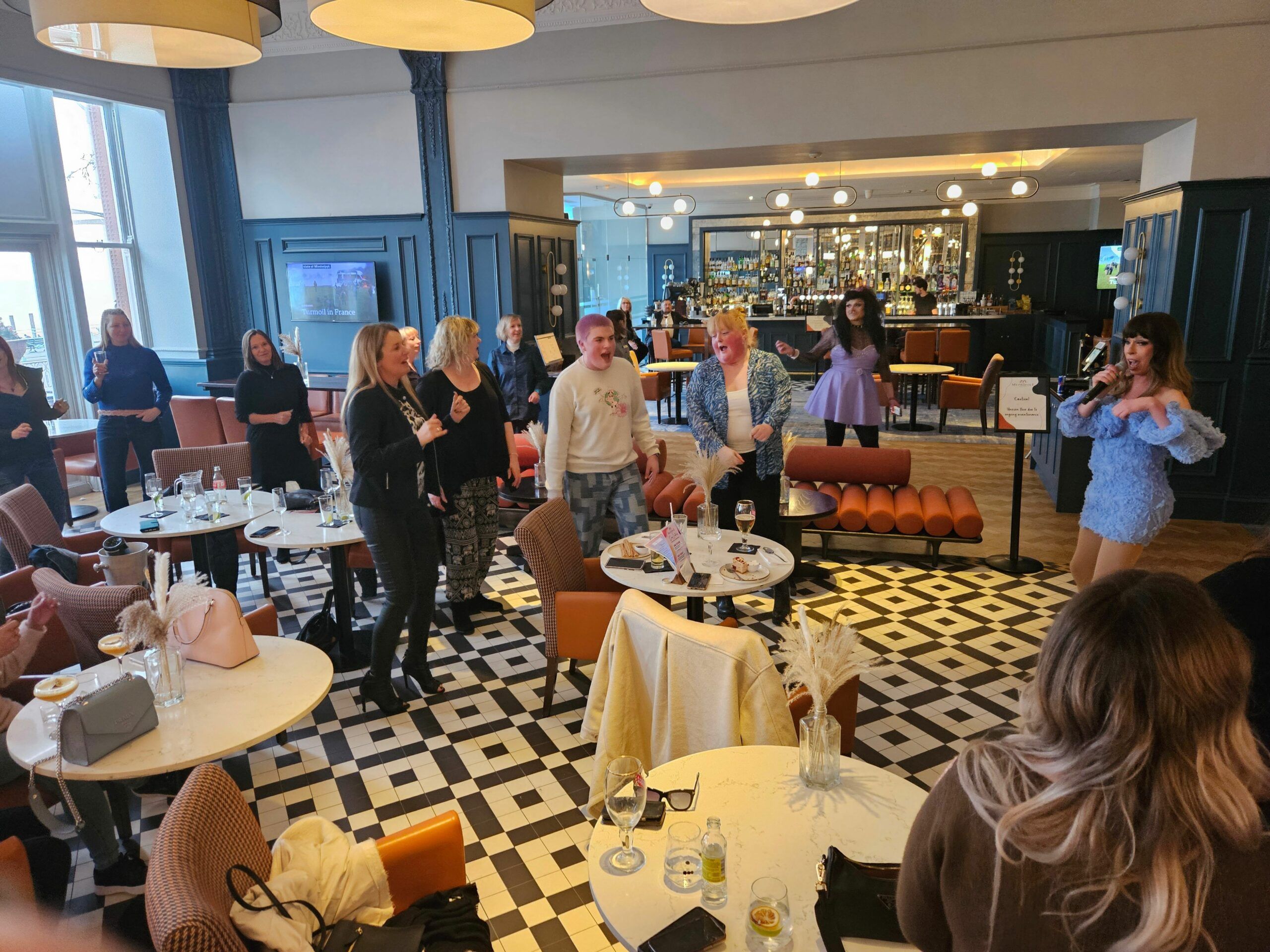 I was famished after my performance and in need of a post dance nibble. As if by magic the lovely Valentina brought over a cheese board with crackers and chutney. Shropshire Blue, French Brie, and English Cheddar are three of our favourites and came with local chutney grapes and crackers, delicious.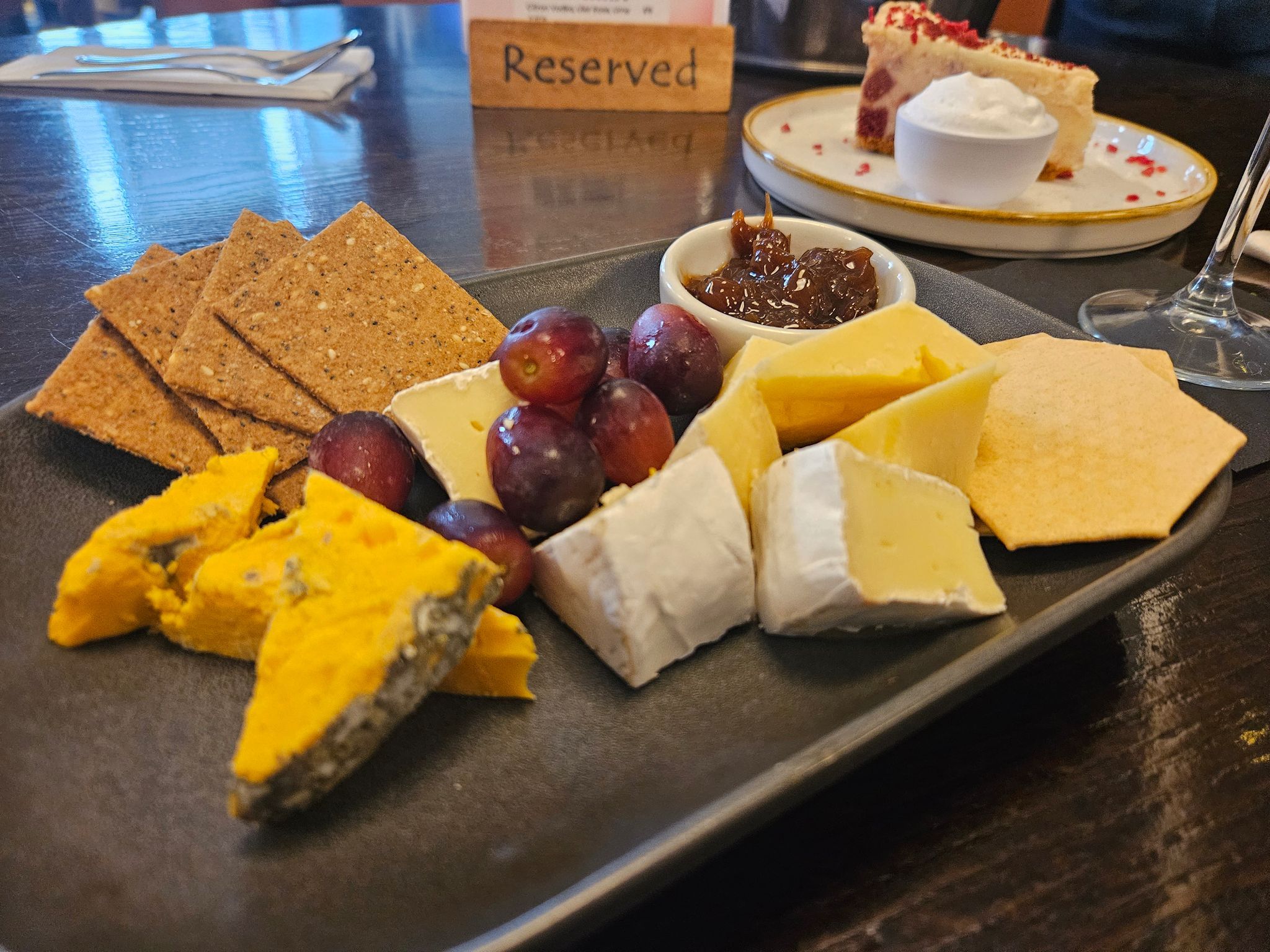 Move over Chris De Burgh, it's Double D's time to shine
Between our cheese and dessert, sweet Ester was asked to join Dick Day, also known as 'Double D', for the serenading of a lifetime. 'Double D' regaled her with a unique rendition of 'Ester in Red' which was, * chef's kiss *. Every single person was on their feet!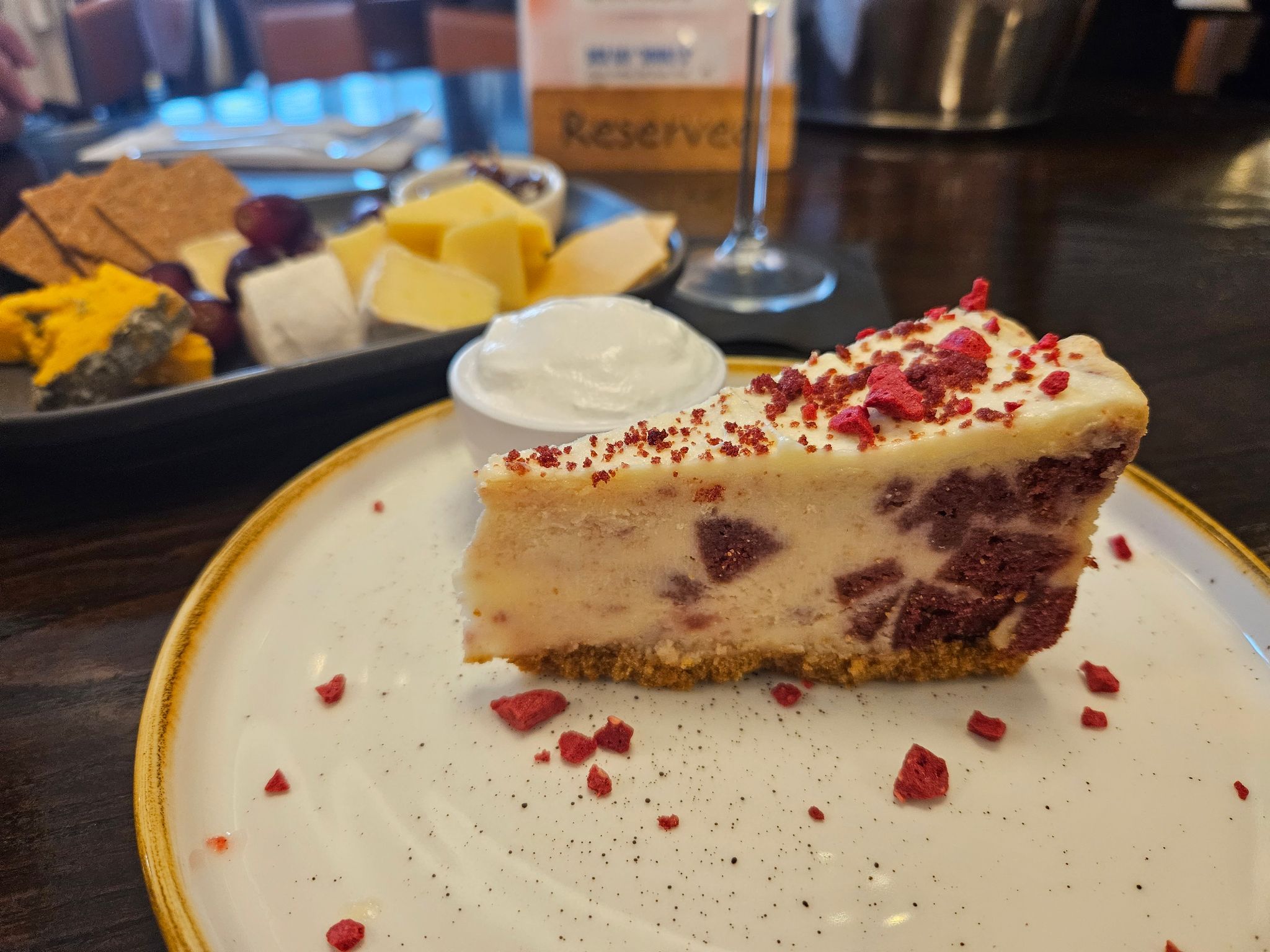 After her extraordinary performance, Ester and I rewarded ourselves with a Red Velvet Cheesecake, and an 'Ophelia "French 69"' one of three signature Drag Cocktails inspired by the resident Queens. 
Hilton has the Happiest Hen's in Town
While we sipped we got to chatting with a large group of hens seated next to us. There were TWO brides to be, who also happened to be sisters, AND who had no idea that today was Drag Cabaret! They had simply popped in for a bottle of fizz before their cocktail master class, and could not believe their luck! What started out as a quiet pre-drink turned into the highlight of their day, and the MOH practically had to drag them out by their veils to get them to their next appointment!
Shantay you stay!
To say we enjoyed ourselves is the understatement of the century. Incredible performances, exceptional service, delicious food, and free flowing fizz awaits you at the Hilton Metropole Bottomless Drag Cabaret. Stop what you are doing, book now, thank me later. I promise these queens will make you feel the fantasy!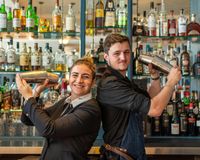 Want to know more about The Metropole Bar and Terrace at DoubleTree by Hilton Brighton Metropole?
Find Out More