Beat the winter blues with small plates, paired wine and impeccable entertainment
Looking for a welcome escape, and a cure for the January blues, we hopped on the 27 bus and headed along the windy Brighton seafront to The DaddyLonglegs. Named after the old seashore electric railway and located on Kemptown's fringe, a stone's throw from the Brighton Marina, this informal gastropub oozes Brighton charm.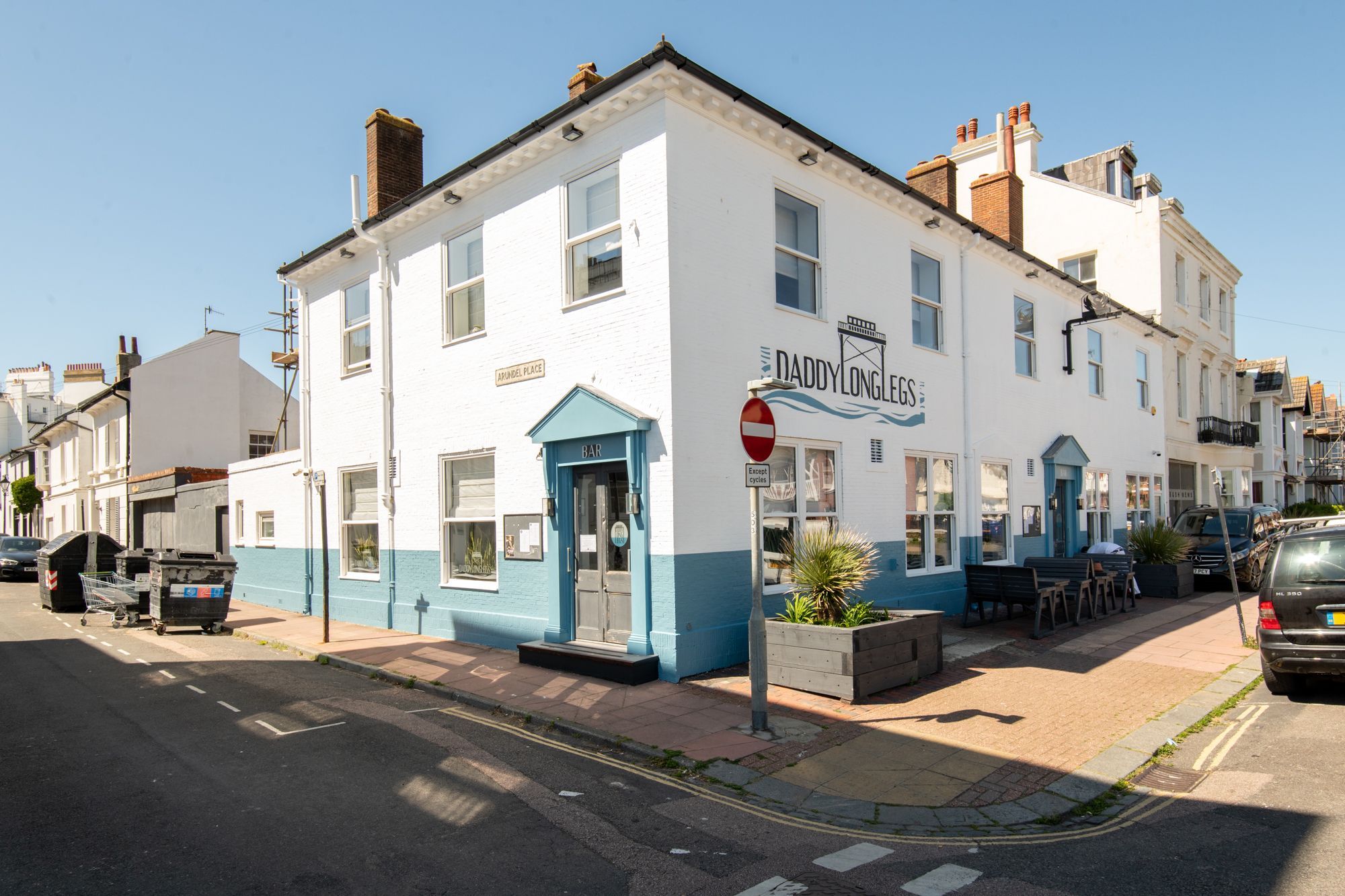 As we blew in from the cold street, we were warmly met by Pilvi who showed us to our table. We settled comfortably into a booth in the light and airy main bar. As we perused the menu, Dahvie appeared at our table with a generous bowl of plump, juicy olives to whet our appetite as he talked us through the menu. 
Chef Adam curates a regularly changing menu of small plates focusing on seasonal ingredients. There is an excellent choice of natural wines and delicious-sounding cocktails, including a good selection of non-alcoholic options.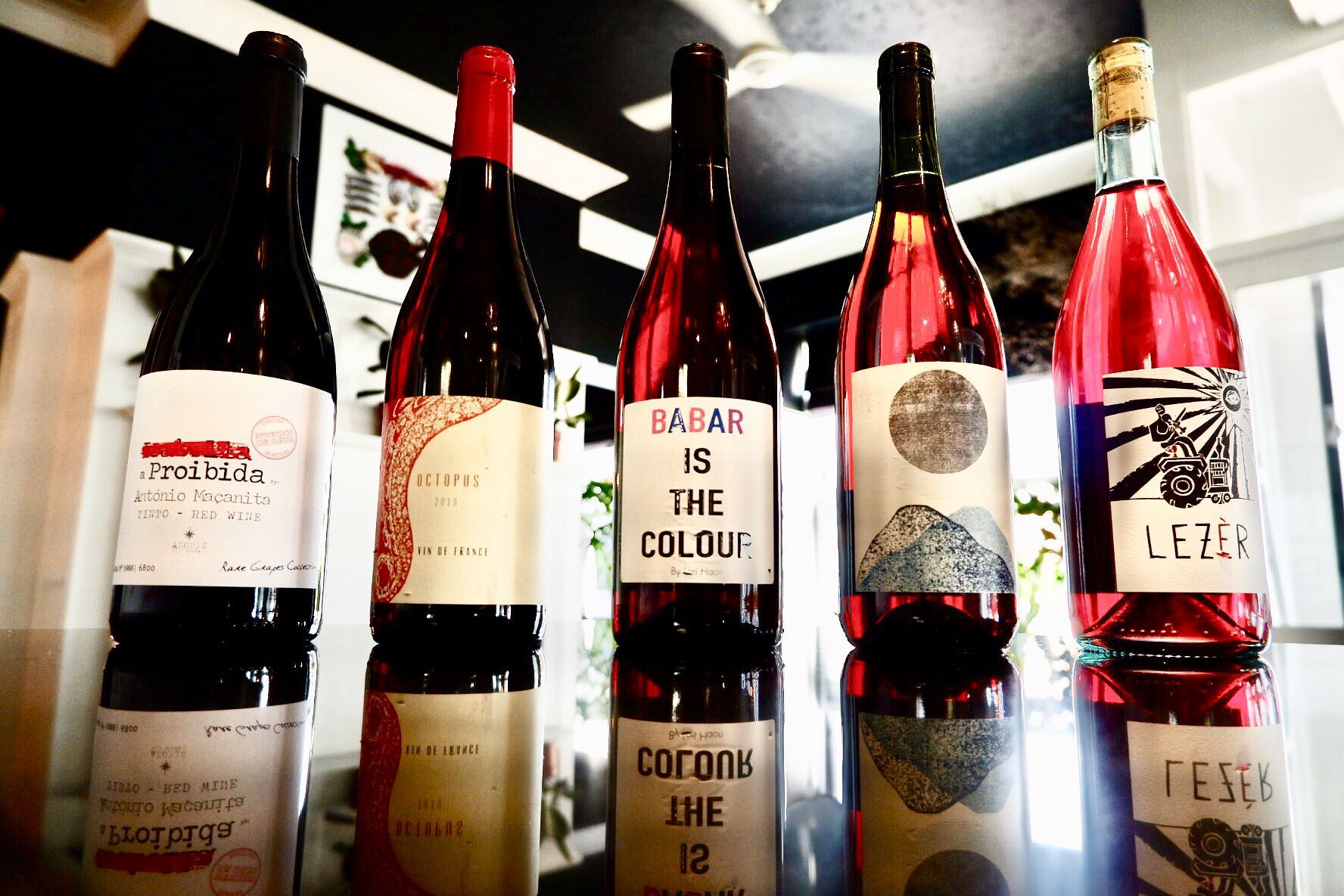 I must confess I had all the best intentions of partaking in Dry-January however when Dahvie suggested wine pairing for our food, and I saw what was on offer, I found it too hard to resist!… 30 days in January is still a good effort though, right?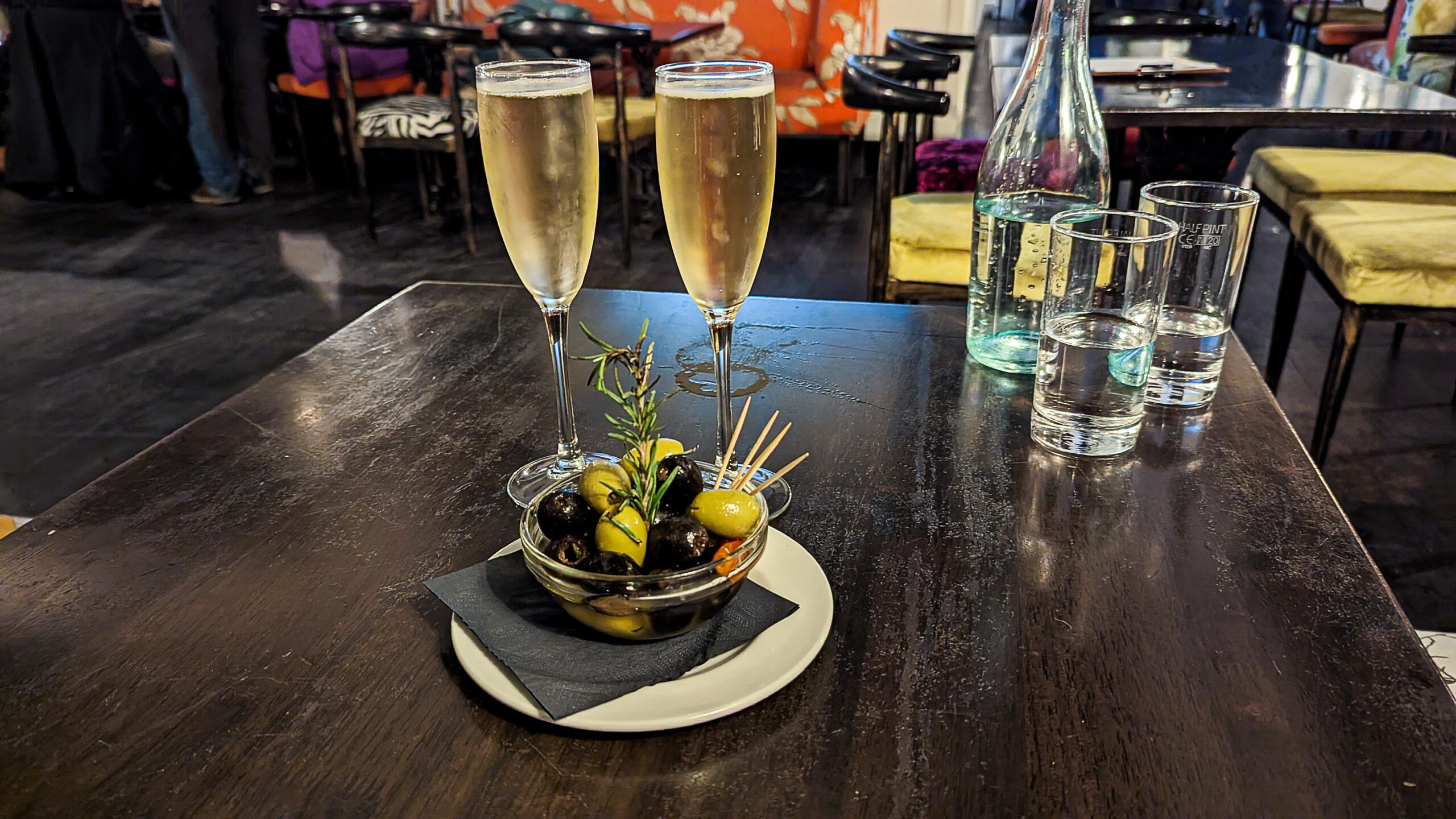 We started with English sparkling wine from Albourne Estate. With notes of apricot and almond, the fresh, cool glass of bubbles increased our excitement for what was to come.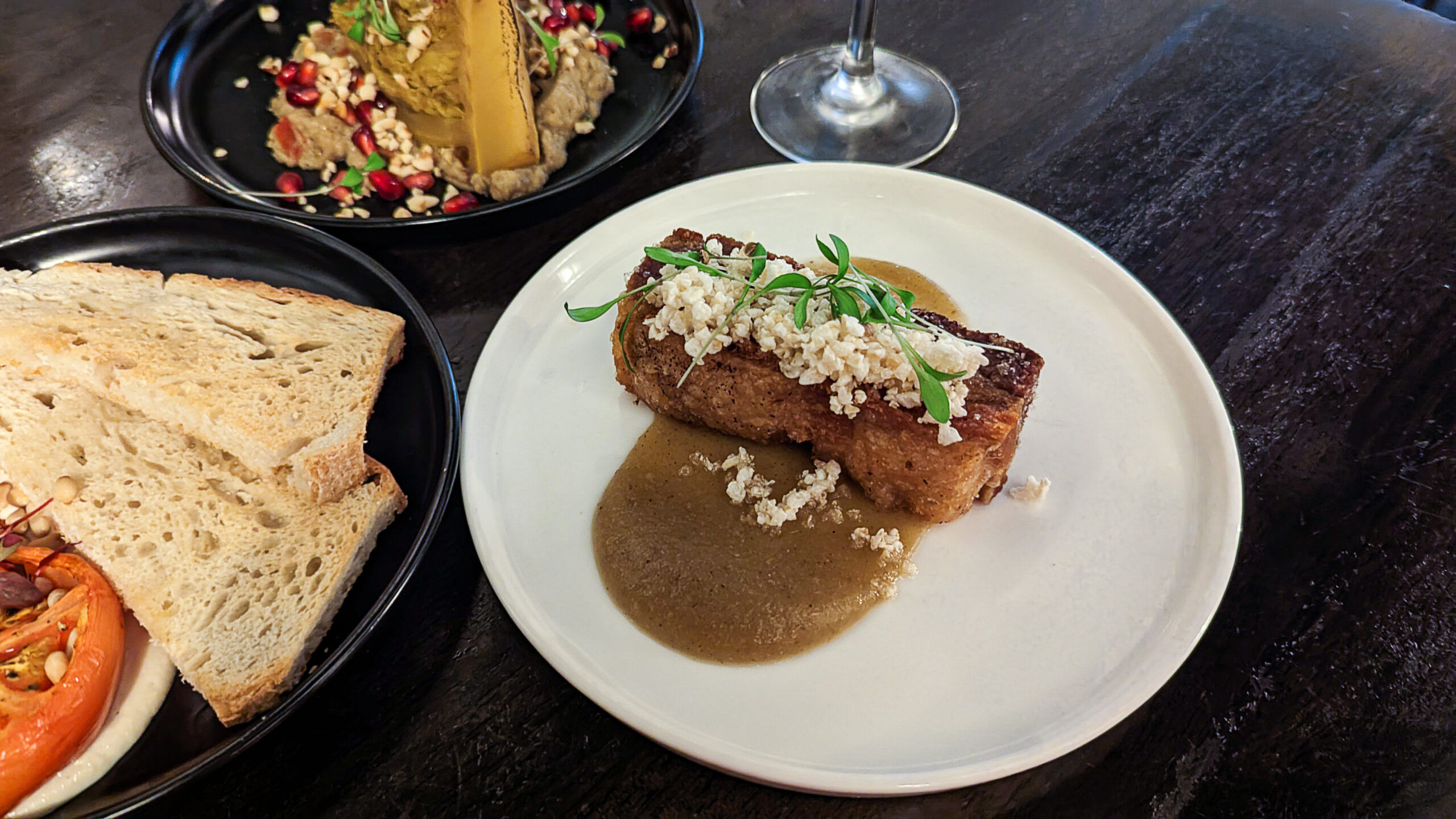 We didn't have to wait long for our first plates to arrive. Crispy pork belly and braised miso savoy cabbage was paired with an Arndorfer Gruner Veltliner, an Austrian orange wine.
The first bite of pork belly was heaven, the coating was crispy and the warming five spice marinade tingled on the tongue. With the perfect meat to fat ratio, the port melted in the mouth and was served with a sensational sharp apple puree. The miso savoy was served on a bed of baba ganoush, the umami miso working in harmony with the smoky aubergine and sweet pops from the pomegranate seeds. The dry orange wine was great alongside. We were off to a great start.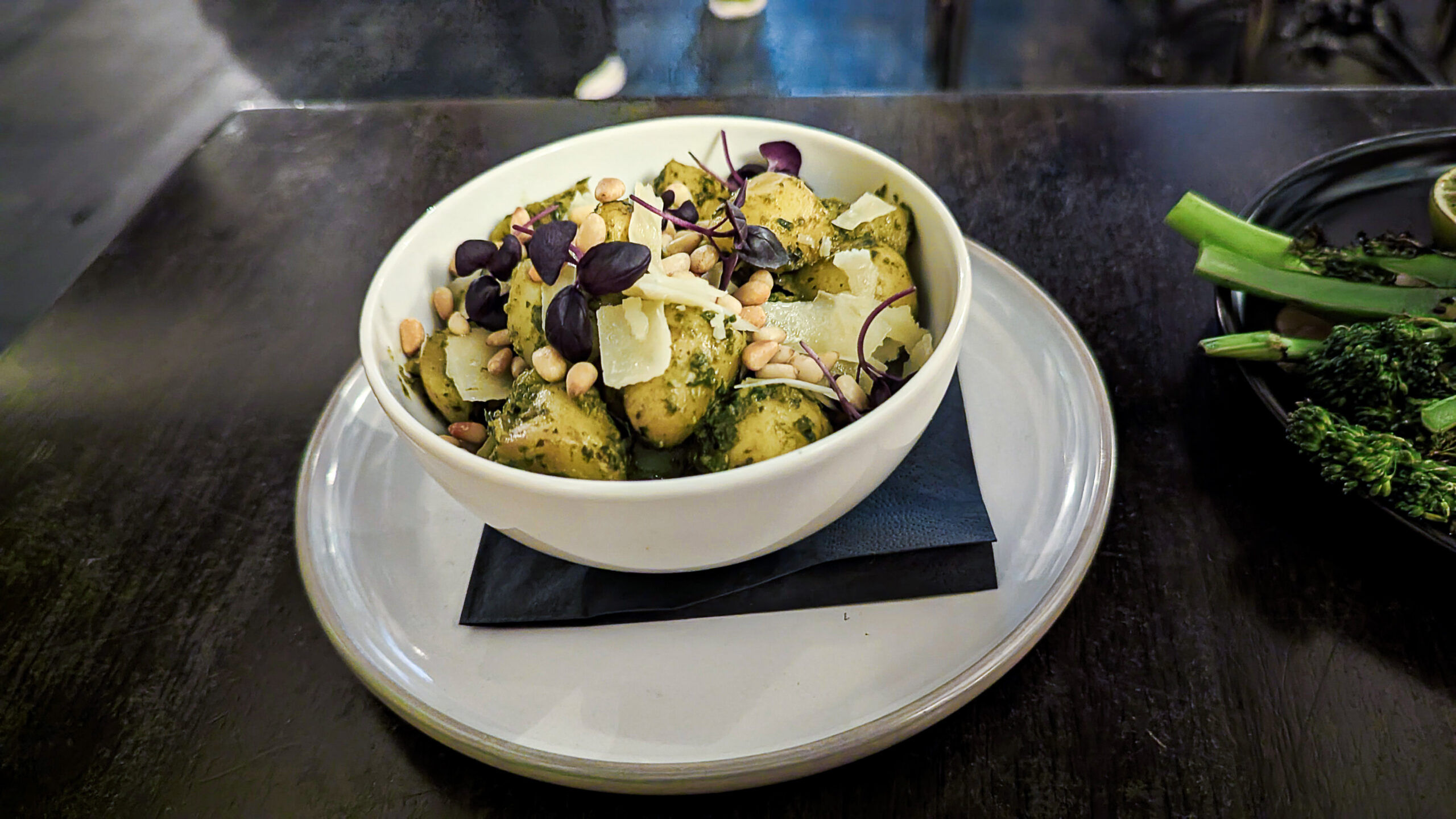 Tenderstem broccoli with a satay dressing and chargrilled chicken thighs arrived next. The broccoli held its crunch and felt decadent in a rich and creamy satay dressing. It was served with a burnt lime which, when squeezed on top, really tied the flavours together. The grilled chicken had the delicious aroma of barbeque that I miss from sunny summer days. It was flavoured with lemon, garlic, chilli and a subtle hint of  yuzu. The chicken was crispy and the meat succulent. It was served with a glass of robust and fruity white wine, Hellen Bianco Calcarius from Puglia, which stood up well to the two flavourful dishes.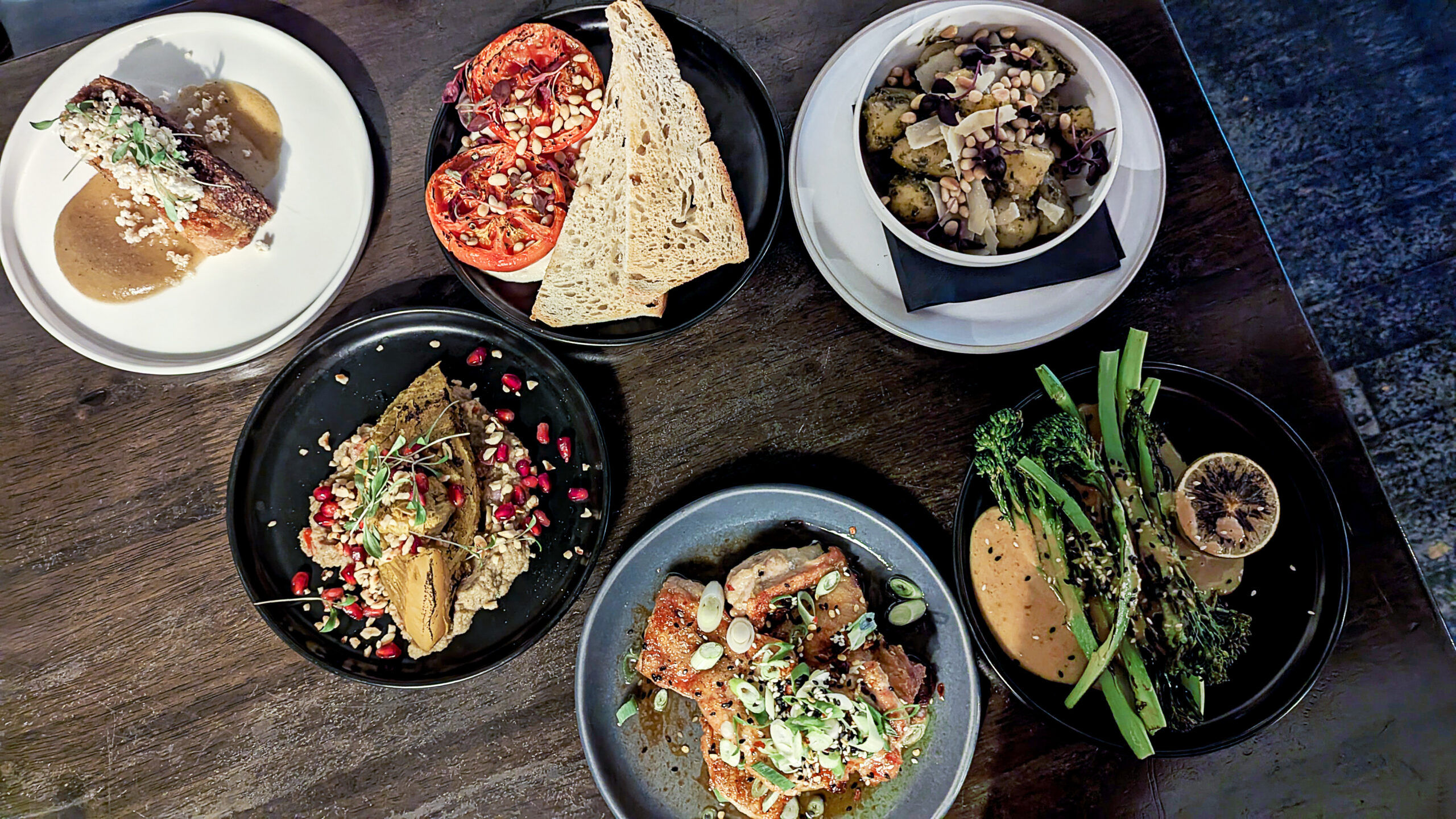 Last to arrive was a tasty pesto potato salad and a lovely plate of braised beef tomatoes served with cashew cream and sourdough. These were complemented by a juicy red wine, La Grange Saint Andre, Le Marmot, my favourite wine of the evening. Red fruit and subtle notes of pepper made this wine both a real winter warmer and a perfect match for the herby pesto potatoes and generous dish of plump tomatoes.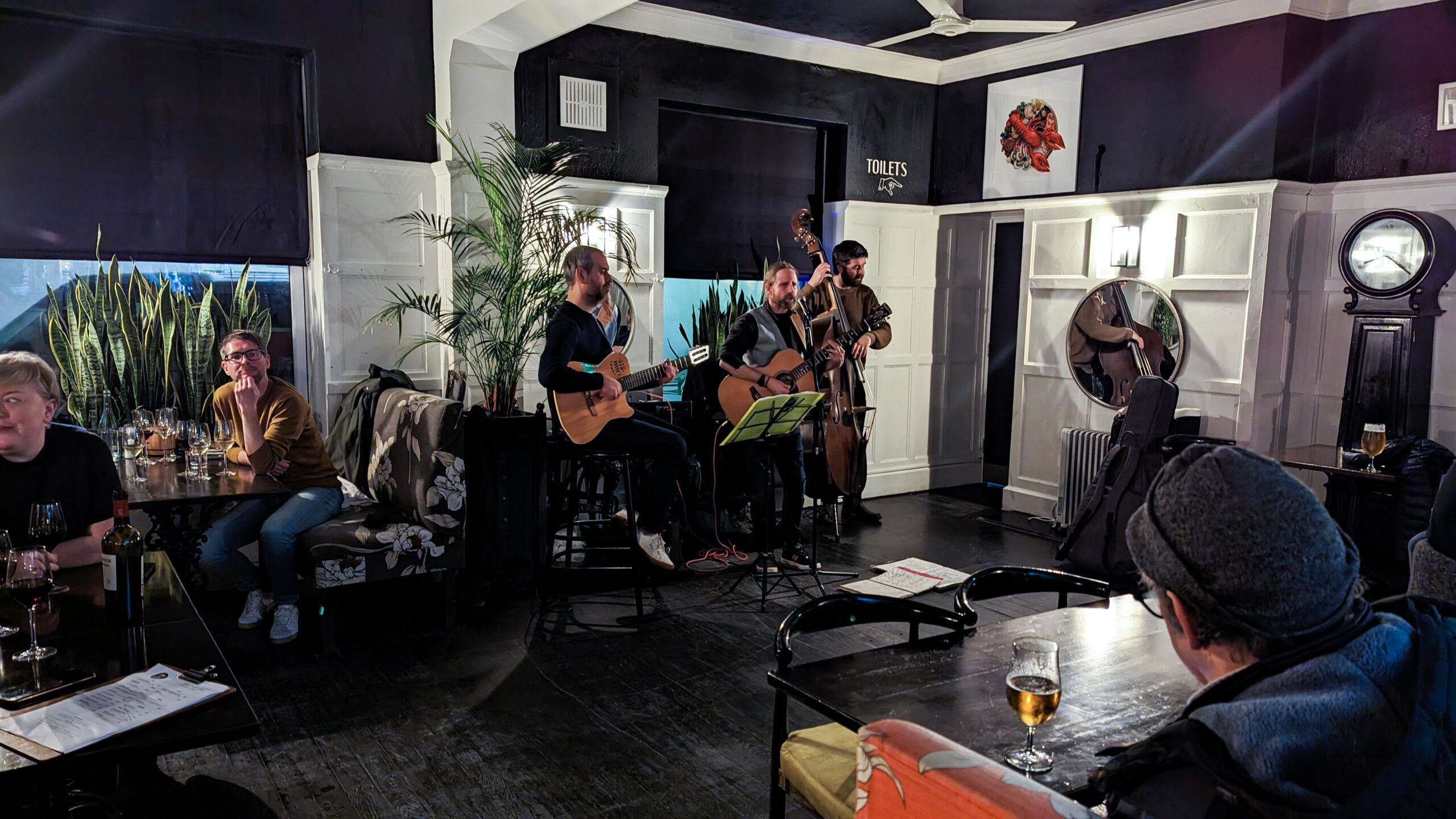 By this point, DaddyLonglegs was in full swing, not least because we were being treated to an upbeat set from local musician Mike Potter. Mike and his band play an irresistible combination of jazz and swing every Wednesday from 7:30pm. It's a perfect foil for a mid week slump.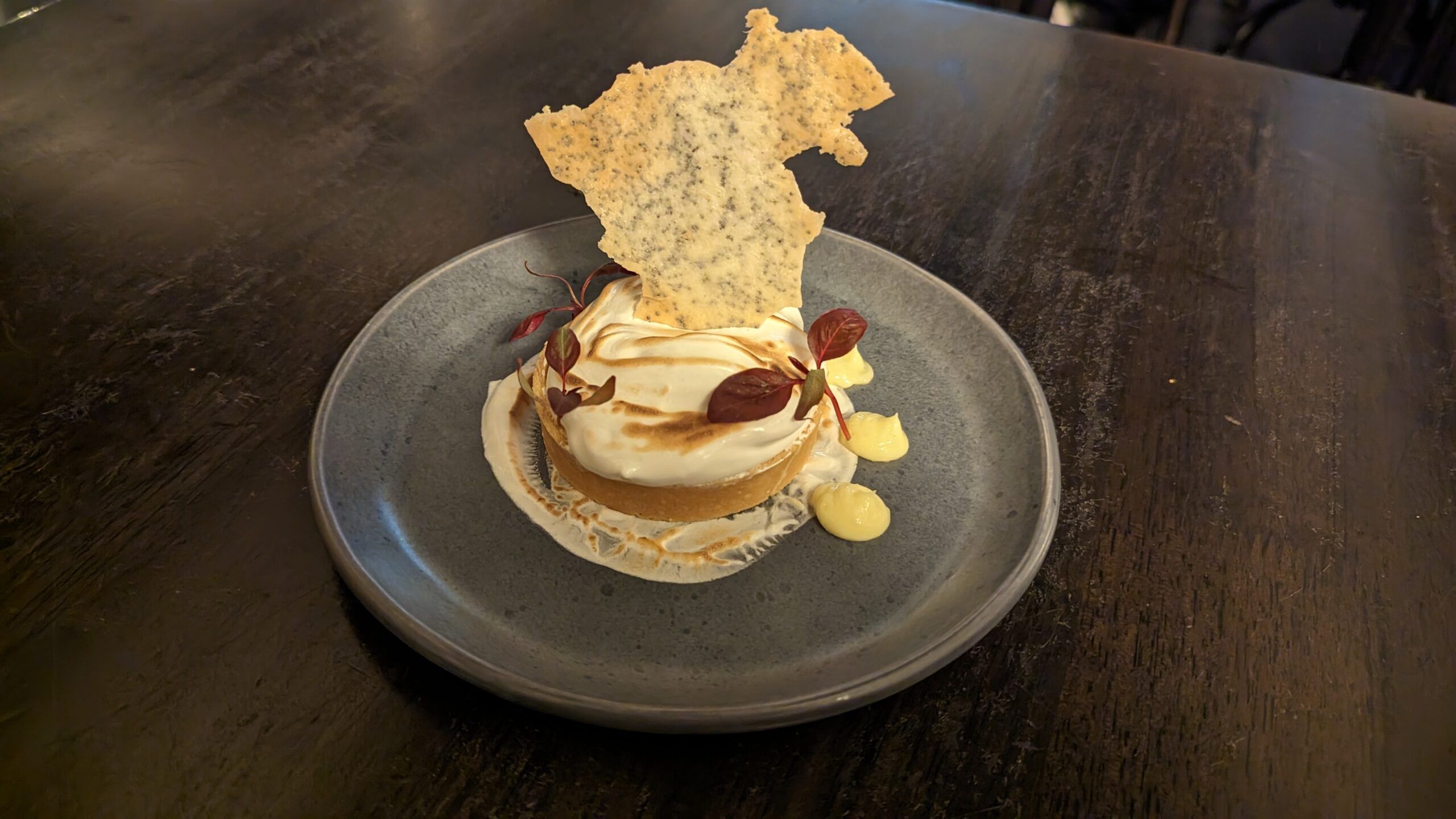 Buoyed by the heady atmosphere, and probably all the good wine, we were not quite ready for our evening to end. With near perfect timing the wonderful Dahvie reappeared with talk of desserts. We opted for some lemon tart, something to satisfy our sweet craving without being too heavy after an already substantial meal. The prettiest tart, creamy lemon encased in buttery pastry with a silky iced-tea meringue crown, topped off our meal with true decadence. 
With its well thought out menu of generous dishes and an extensive selection of natural wines, it's not hard to see why DaddyLonglegs is so popular with locals and is drawing customers from across the city. As the band played a cover of the Bossa Nova classic, Girl From Ipanema, our evening was drawing to a close, the January blues now nowhere to be seen.