New Road offers a plethora of dining, drinking and cultural draws: the pedestrianised laneway is awash with cute Georgian shops, pubs, cocktail bars and eateries and, of course, the beautiful Theatre Royal. Going there feels like a special night out, like a little slice of Covent Garden has been seconded to the seaside.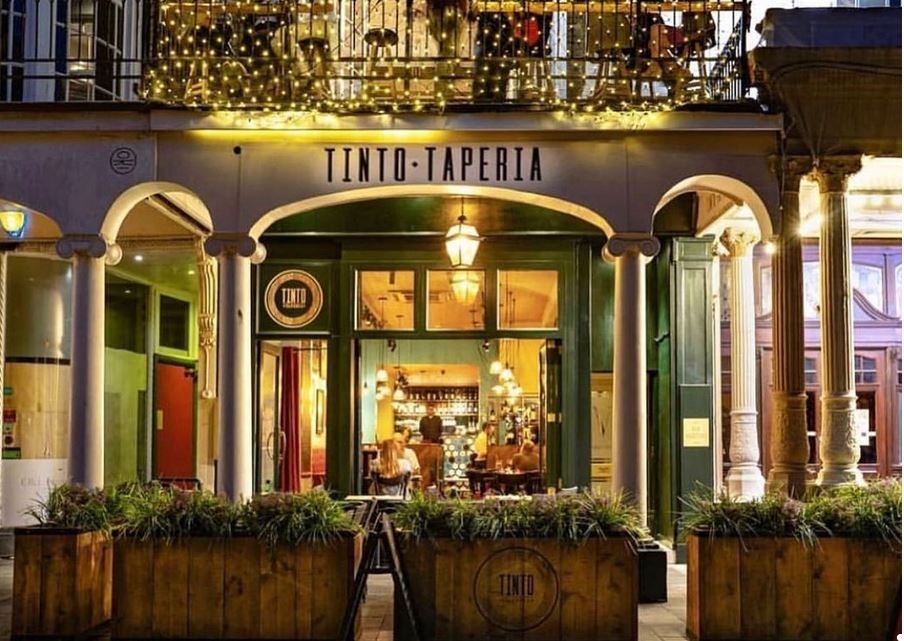 Echoing this elegance is Tinto Taperia, which has managed to comfortably slot beautiful contemporary design into its centuries old surroundings. They say that 'every detail has been obsessed over to create a beautiful place to eat, drink, share, chat and enjoy the experience' and they're right. The interior oozes style, from the lighting to the art, from the dark wood floors to the tiles and wall colours. It's a lovely place to be.
Freshly prepared, authentic tapas
Before we even dive into the tapas menu, it's worth pointing out that the Tinto Taperia appetisers are a world of Spanish oomph all by themselves.
The classic Padron Peppers are perfectly flash-fried and sweet, topped with generous salty flakes that match perfectly with whatever booze (or non-alcoholic drink) you choose. The Pan Tumaca (traditional Spanish bread with grated tomato, garlic rub and olive oil) is served on sumptuous sourdough with each simple ingredient tasting like it has absorbed some Spanish sunshine and love
. Topping the appetisers list for us was the Tostada Sobrasada – a moreish mix of sourdough with chorizo pate, melting smoked cheese, and something of a comfort-food Spanish toastie. These should be available on the NHS for a daily happiness health kick. Ditto with the tapas menu Croquetas de Jamon, which are crispy fried exterior big balls of joy filled to the brim with serrano ham and Manchego cheese. 
Did something say paella?
When the menu says paellas incur a wait of 40 minutes, you know they're making it fresh. Tinto Taperia's paellas are already something of an institution and they do them fantastically well. There are five paella options, taking in fish-and-seafood, chicken and chorizo, veggie-packed, and squid ink versions. We opted for the classic Paella Valencia, which lays claim to be the original. Served in a sizzling black dish and emitting a beautiful lemony-saffron aroma, it's presented with care and with a generous amount of squid, prawns, clams, crevettes and cod fish.
The colours sing Spain, and the flavours orchestrate them. The rice is al dente and rich in absorbed spice; the fishy elements taste and look fresh from the sea. It's a sharing dish for two, resulting in that continental style of eating which provokes conversation and connection.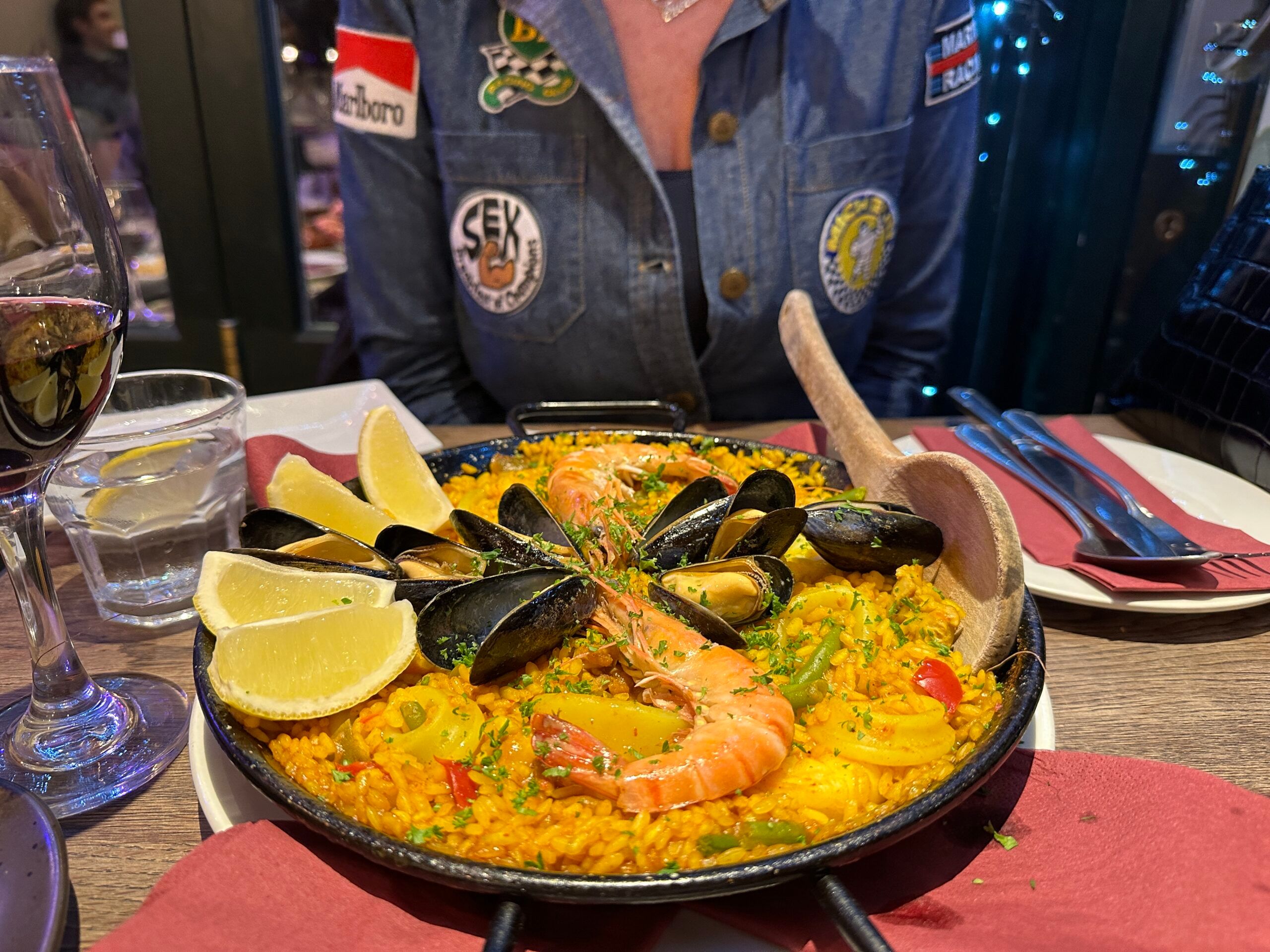 Being in the Heart of Brighton's Theatreland, Tinto Taperia is ideally located for supper before or after a show and offers a food and drinks menu, and an ambience designed to lift your night.