Bali Brasserie Hove – Malaysian & Indonesian Restaurant
The Bali Brasserie Hove is an institution in Brighton and Hove and if you haven't ever been you must go for the experience. Situated on the beautiful First Avenue at the seafront end in Hove, this underground restaurant boasts its own 'Tropical Bar' for pre-dinner drinks, then the food itself is quite distinct and full of flavour – being of Indonesian- Malaysian influence.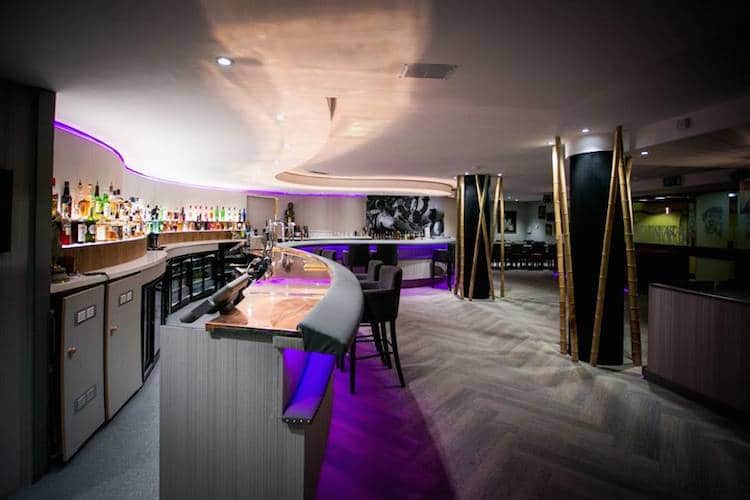 With a strong twenty year following in East Sussex, the Bali Brasserie's combination of flavours, colours and tastes gives you something quite different to other restaurants and it is a venue which has retained its character over the years.
What is great about the Bali Brasserie, in our opinion, is the warm welcome you receive time and time again – as though you are returning to the home of one of your good friends.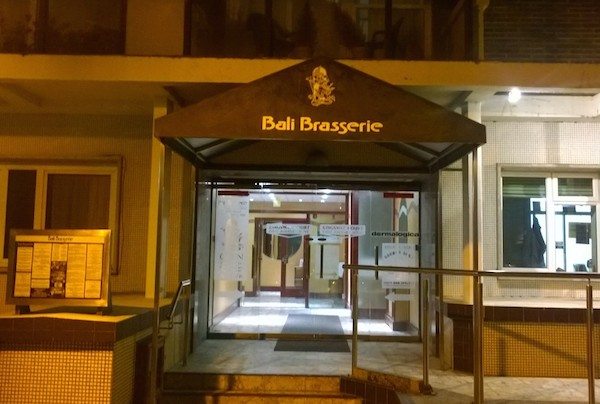 One of Brighton's longest serving restaurants
The Malaysian origins means that dishes are influenced by Indian, Malay and Chinese descent; then this combined with Indonesian ingredients means that the Bali Brasserie has taken little bits of everything from different parts of these three thousand islands – then fused them all into one restaurant.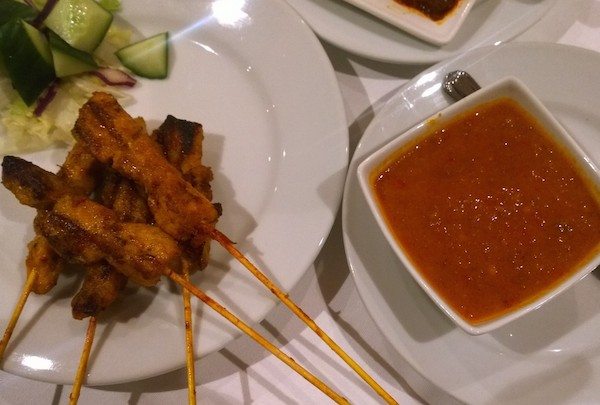 TC is the owner of the Bali Brasserie and the restaurant relocated from Worthing originally in the late 1980's. TC (Tanjit Calais) brought his ideas to the restaurant originally through his extensive travels in the Far East, in particular when he visited Malaysia, where his family still live.
In recognition of the quality of cuisine at the Bali Brasserie, TC was chosen to cater for H.R.H. Prince Charles at the Brighton Royal Pavilion. So we can safely say that the cuisine at the Bali Brasserie is fit for a Prince!
The Indonesian Rijsttafel (Rice Table)
The Bali Brasserie house speciality is the Indonesian Rijsttafel  or 'Rice Table' which consists of 15 different dishes. Here diners can experience a 4-course meal for only £17.95 per person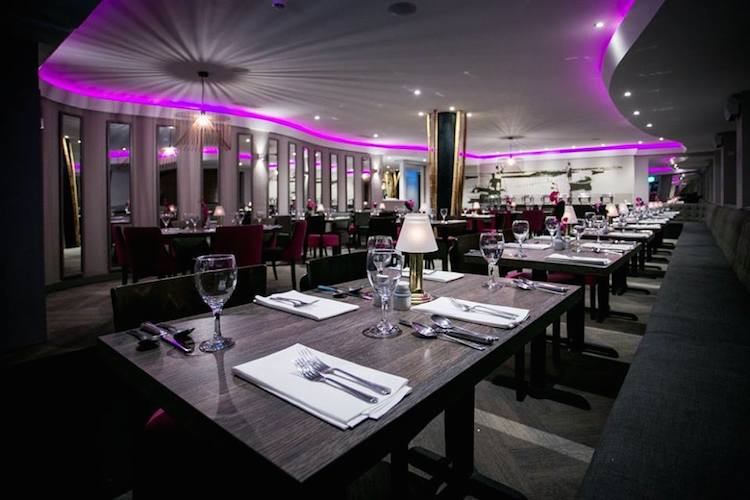 A Malaysian Indonesian restaurant in Hove
Malaysia consists of the Malay, the Chinese, and groups of Indian origin. The dishes of the country reflect the presence of all three influences, and the Bali Brasserie represents them all. Indonesian food offers an invigorating contrast of flavours, with many regional variations from island to island. No other Far Eastern countries embrace so many influences and offer such a wide variety of dishes.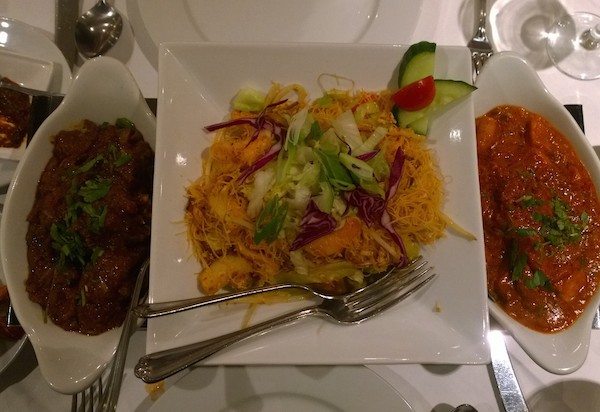 Groups, events, weddings & parties
The Bali Brasserie is an excellent venue if you want to celebrate a special occasion or host a particular event as it gives you so many possibilities. Whether you want to take over the venue for exclusive use, or just take a small corner for a smaller group, TC and his team will be very happy to discuss your requirements and can even book your entertainment for you.
Weekly Offers
The Bali Brasserie offer a 3 course special special Sunday – Thursday which is a 3 course meal including their eat as much as you like main course hot buffet for only £14.95.
They also have a 2 course Bar Menu with a huge choice of 8 starters & 11 Main Courses for only £9.95. This is available EVERYDAY lunch and evenings (except Thursday evenings)