Restaurant Brighton's guide to
Brighton Catering Services
Brighton Catering Companies and Restaurants
Discover Brighton catering companies that offer tailor-made catering solutions for various events, including weddings, corporate functions, and private parties. These high-quality catering businesses can assist you in organising your special day. For specific quotes or more information, feel free to contact the individual companies or Brighton restaurants directly or, explore their catering menus and websites. Brighton catering options include Asian food, Greek cuisine, bar hire and full service catering, sustainable vegetarian indian food and much more. 
Create a memorable Brighton event with the expertise of these catering professionals.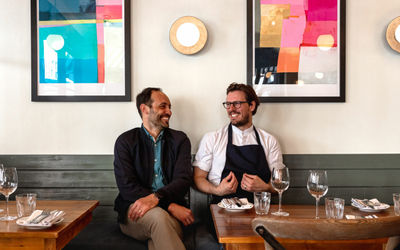 Cin Cin, the acclaimed Italian restaurant in Hove, extends its award-winning culinary expertise beyond its restaurant walls. Whether at your home, office, or a private event, Cin Cin offers versatile catering services. Their Cin Cin option, available at their Hove restaurant also, caters to various occasions, including weddings, birthdays, and celebrations. Cin Cin's experienced team collaborates closely with clients to design a bespoke menu tailored to preferences and budget. Additionally, they provide assistance with cutlery, linen, and offer recommendations for Sussex suppliers, ensuring a seamless and personalised catering experience.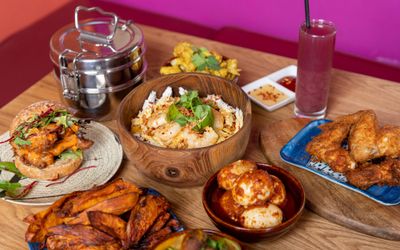 Nanima is a celebration of the rich and diverse culinary traditions of Asia. Consider inviting Nanima to cater at your next party or event. They offer a delightful selection of food available for external events, catering to everything from intimate dinners to wedding parties. Nanima brings a delicious touch to your special occasions and covers a multitude of Asian cuisines such as Thai, Indian, Japanese, Chinese so what you're getting is a unique fusion of different national dishes.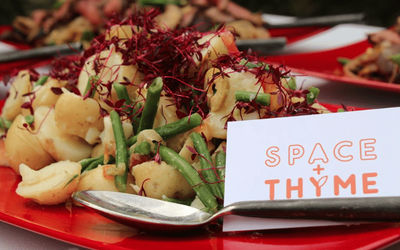 Space and Thyme offer versatile catering and bar services tailored to your business needs. Whether it's an annual company conference, a festive staff Christmas party, formal corporate events, or after-hours gatherings, Space and Thyme are equipped to cater to various occasions. Their expertise extends to unique brand activations, vibrant corporate summer BBQs, and more. Additionally, as resident venue managers at The Mesmerist, The Black Lion, and the Post House Cafe in Brighton's Lanes, they bring their hospitality excellence to these popular establishments.