Baqueano's Chimichurri Recipe
Baqueano opened in 2019 and we were instantly at the mercy of their charms. With husband and wife team, Jorge and Adriana, bringing an irresistible combination of Argentinian cuisine, South American wines and unbeatable hospitality, Baqueano started making waves on the Brighton food scene almost instantly.
During the coronavirus lockdown, Baqueano is delivering a takeaway version of their menu, Baqueano-to-go. They're keeping it old-school and in-house, doing deliveries themselves. So if you place an order you might just get a socially responsible 2-metre smile and wave from the charming Adriana.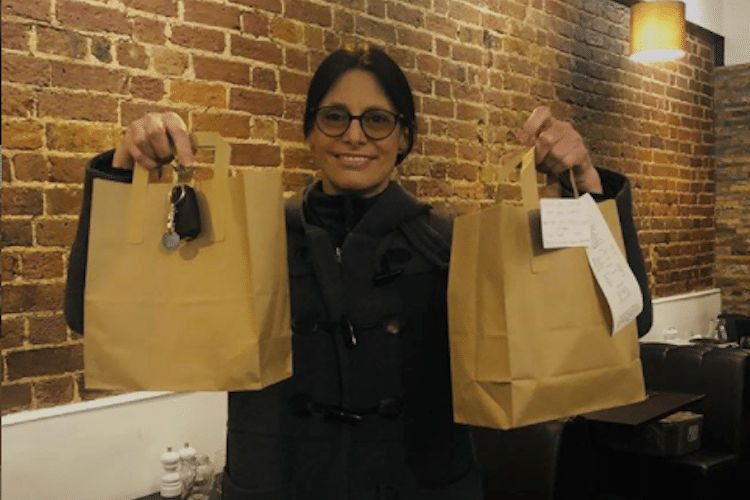 Chimichurri
Chimichurri is a classic raw sauce that originates from Argentina and Uruguay, it is used both in cooking and as an accompaniment to grilled meats. Here Jorge and Adriana share the recipe they use themselves for you to try at home, it's simple to make with just nine ingredients and six steps, but it packs great flavour and can be a real game-changer in a meal. #TasteArgentina
The Ingredients
2 cups flat-leaf parsley
4 garlic cloves
1 onion
1 small chilli
½ cup white wine vinegar
 lemon
½ cup sunflower oil
1 tsp. salt
1 tsp. pepper
The Recipe
Start by washing the parsley. Cut all the leaves until they are finely chopped – you don't want the parsley to be completely purred, just finely chopped.
Do the same with the onion, garlic cloves and chilli.

Place the ingredients in a deep medium bowl and mix all together

Squeeze one lemon and add the juice, together with the sunflower oil and the white wine vinegar to the mix and stir.
Season with salt and pepper.
Lastly, store in the refrigerator for 12 hours before serving. This will allow all the flavours to fully blend. Should you have any leftovers, you can leave it in the fridge for up to 2 months!