Fabulously Fried & Family Run – Bardsley's Brighton
Established since 1926, Bardsley's Brighton is a long time resident to Brighton's fish and chips scene, and has been voted not just the best fish and chip shops in Brighton, but amongst the top 10 fish and chip shops in the UK.
You may also like..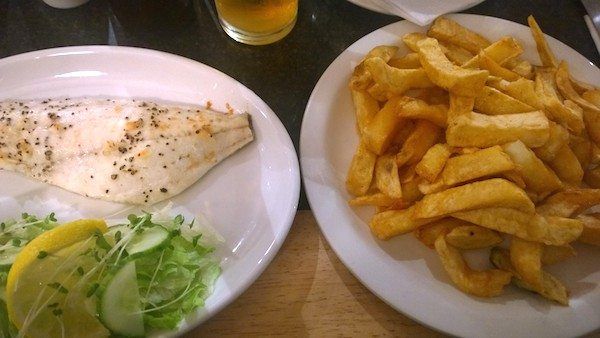 Staying in their family for now four generations, these guys really know their fish and chips and work hard to serve only the best.
They are located just a short walk from Brighton's centre, near the up and coming London road area, and I would say definitely worth a visit.
They have a small restaurant where you can enjoy your fish and chips to eat in, or a hot cabinet too if you are just wanting something quick to takeaway.
My partner and I visited on a wet, Tuesday evening, and decided to eat inside.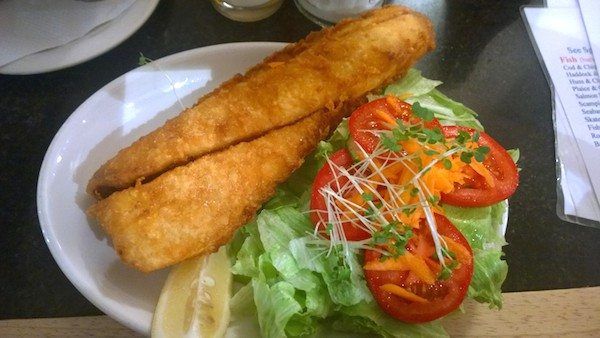 We were greeted straight away, and offered to sit wherever we liked and were promptly brought menus to read through.
They have a range of specials that change daily, depending on what fish comes through and they serve it whichever way compliments the fish best.
There are many different types of fish to choose from, which you can have battered, poached or grilled, it's up to you! They also have 4 different sizes, including a double portion which must be huge!
They are licensed, so there is a selection of beers and wines to choose from including a gluten free beer which I was rather pleased about!
I decided to go for the medium haddock fillet, but grilled and served with chips, while my partner went for the large battered cod but with salad instead of chips as we felt like we had both eaten far too many chips in the past couple of weeks!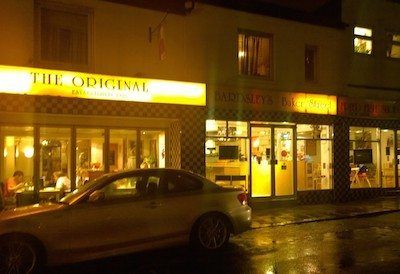 We also ordered a side of curry sauce to share as we do like it for chip dipping.
The haddock was cooked in garlic and black pepper, and served with a small salad and the chips on a separate plate.
The fish was delicious, very flaky, and I loved the flavours of the garlic and pepper.
It was perfectly cooked, and the freshness of the fish was very apparent which I'm sure you'll agree is important when you're not having it fried!
The chips were great, slightly crispy, and rough cut, with a delicious potato flavour.
There was no greasiness at all either.
The curry sauce was really nice, it was slightly sweet and tasted similar to a mango chutney, which was a nice change and something different!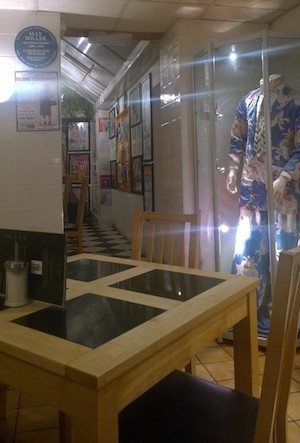 My partner's cod was huge, and coated in a crispy, thin, non greasy batter that was even the whole way round, and made by obvious masters.
The fish inside was flaky and perfectly cooked, it must one of the nicest pieces of fish that I have tried! The salad was basic, but a nice alternative to chips, and came with a homemade vinaigrette on the side.
It's clear to see why Bardsley's has got such a name for itself not just in Brighton, but in the UK.
Their fish and chips do have that extra special quality to them, and even though the prices are a little higher than the rest it's well worth the visit if you want to try decent quality, proper fish and chips.