The Black Dove Brighton – Cocktail Bar
The Black Dove Brighton crams a great deal into a little space.
You may also like..
The décor is an eclectic wall to ceiling salon hang of curios, taxidermy, vintage prints and contemporary artworks; dark painted walls peek through the gaps whilst low mismatched furniture and heavy drapery dim the space into an intimate, albeit obscure, nest. The downstairs nook, which is available for hire and also hosts life drawing sessions, sits somewhere between an Arabian bazaar and a pirates cabin.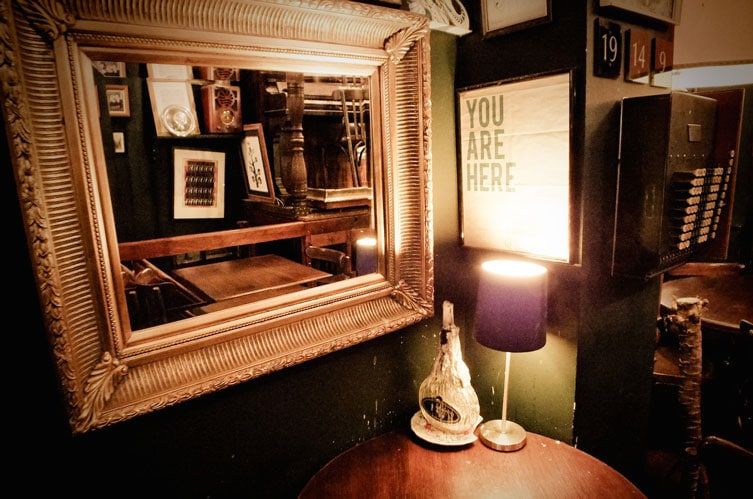 Behind the bar you will find just as much to keep your attention, there seems to be more spirits, craft ales, beers, ciders, scrumpy and wine than there can possibly be room for. The staff too have an enthusiasm and knowledge verging on supernatural.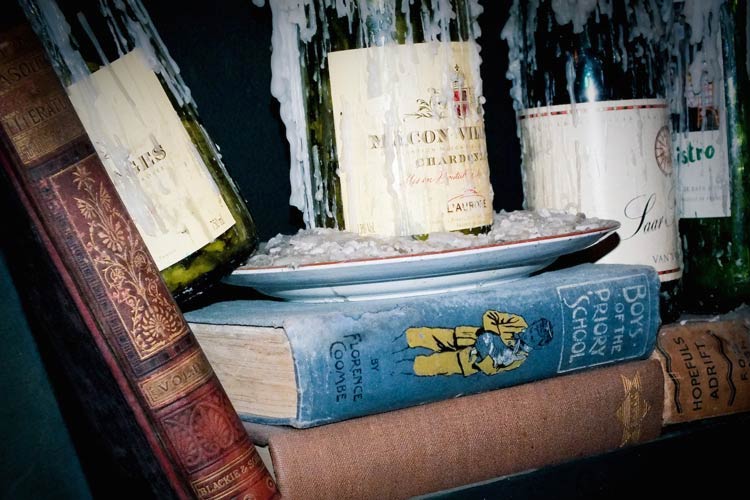 Diverse and eclectic
The Black Dove Brighton is a great place to go for an intimate drink if you can pick off one of the smaller tables, or prop up the bar on a quiet evening where the staff will happily school you in all things boozy. For larger crowds there is a much coveted bay window round table, but this often becomes shared with the inevitable mingling of parties. In summer evenings the party can spill out onto the street-side seating where you can take in the veritable theatre that is St James' Street by night (a mix every bit as eclectic as the décor inside)
The Black Dove – a rare bird
Whilst the venue is truly entertaining in itself, there are frequent live sets from live DJ's to acoustic nights and tasting events, see their Facebook page for details. The Black Dove has managed what many bars fail to do, whilst retaining a breadth of taste spanning world ales to top class cocktails they have not diluted the expertise expected in more exacting venues.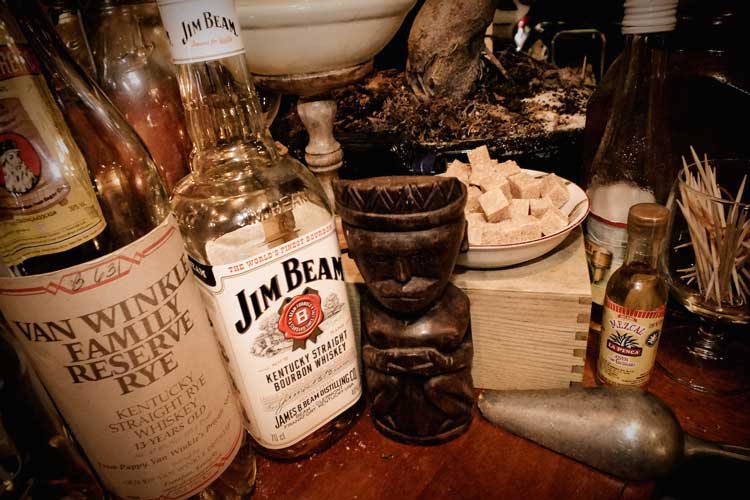 Nor does the Dove fall prey to the dangers of pretence or hubris, as so many similar ventures do, the team here are just having too much fun and the place itself too cosy for anyone to feel left out. Often featured in the top 20 best cocktail bars at the BRAVO Awards. 
What Next?
All images credit Black Dove