Welcome to Brighton Cocktail Company
 Brighton Cocktail Company is a contemporary and progressive restaurant/bar on Seven Dials and it one of the great new places to eat and drink in Brighton in 2023. The offering is a mix of sharing boards made from local and seasonal ingredients, weekend brunches and innovative beverages, which include cocktails and stunning local wines. Brighton Cocktail Company is a stylish, inclusive destination with a large terrace to the rear and hosts lots of fun events to get excited about.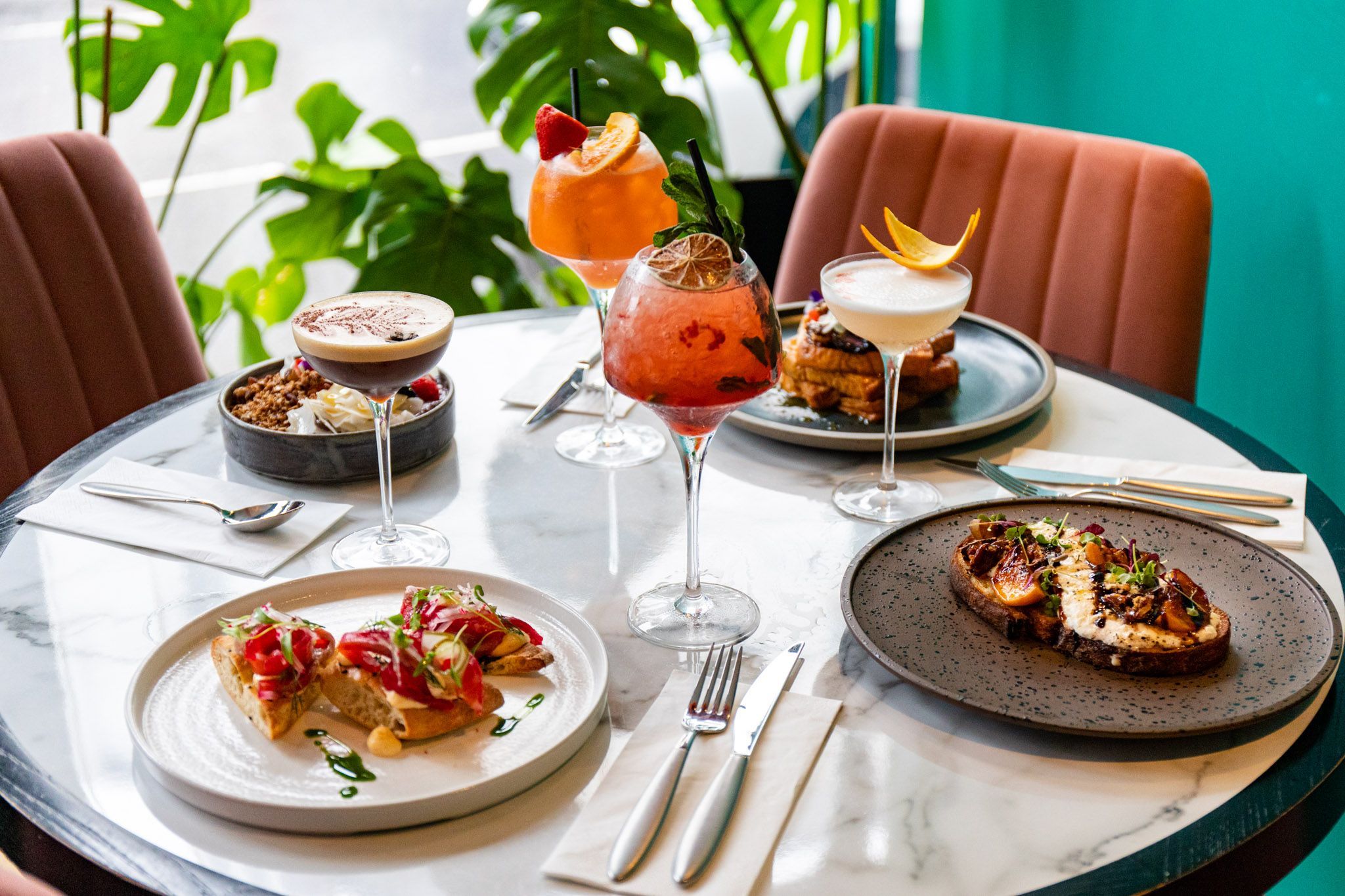 Step inside Brighton Cocktail Company
Relaxed and informal with stylish and sophisticated interiors, Brighton Cocktail Company has created a space that provides an inclusive environment where you can enjoy unique experiences and make lasting memories with friends, old and new.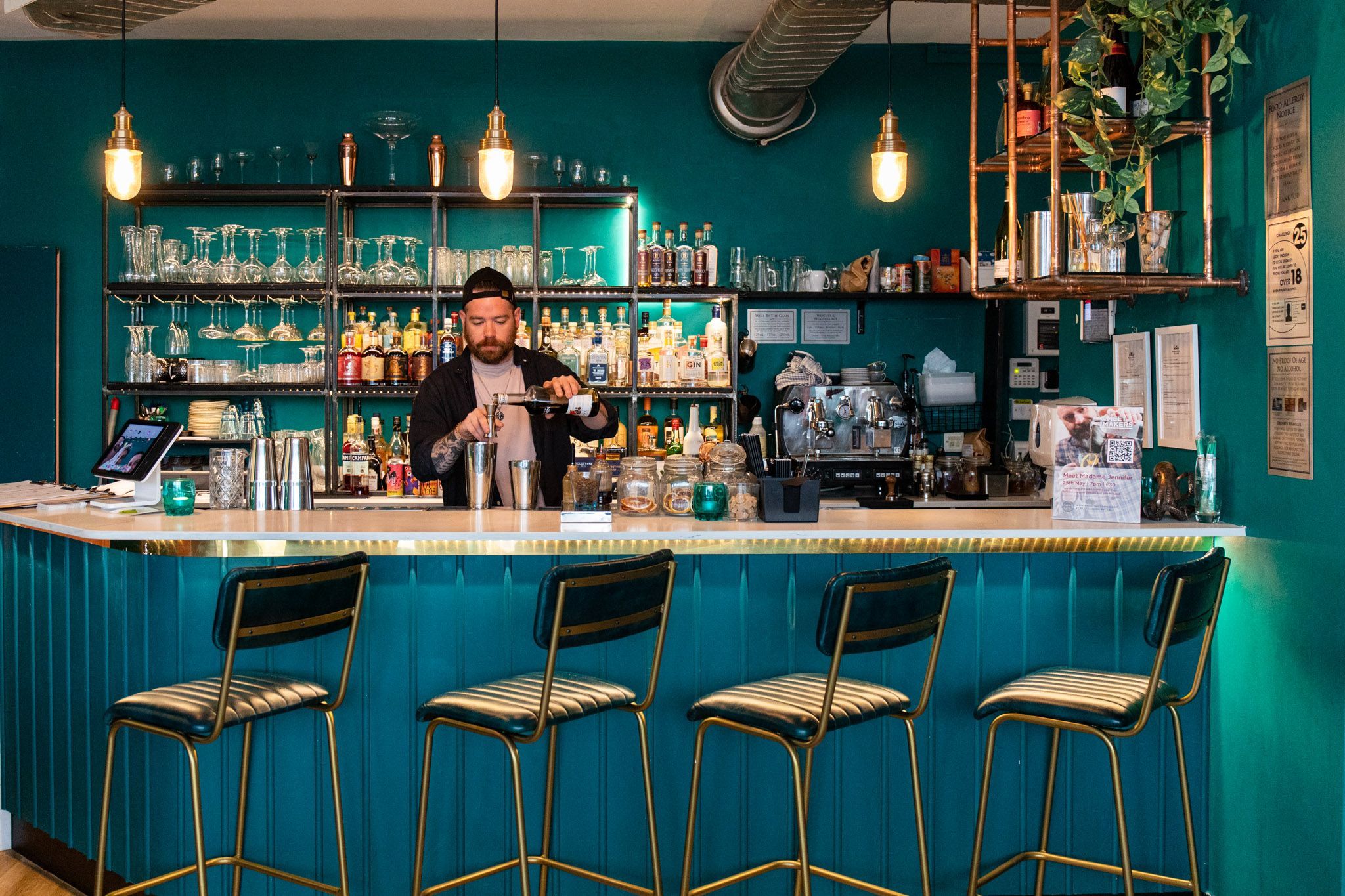 Step inside, and you find a blend of contemporary and rustic-retro styling that make up the inferiors. Exposed red brick features throughout, contrasting forest green walls and fresh pink detailing. During the day, the bar is flooded with natural light, and by night it twinkles with tea lights – setting a wonderfully romantic atmosphere.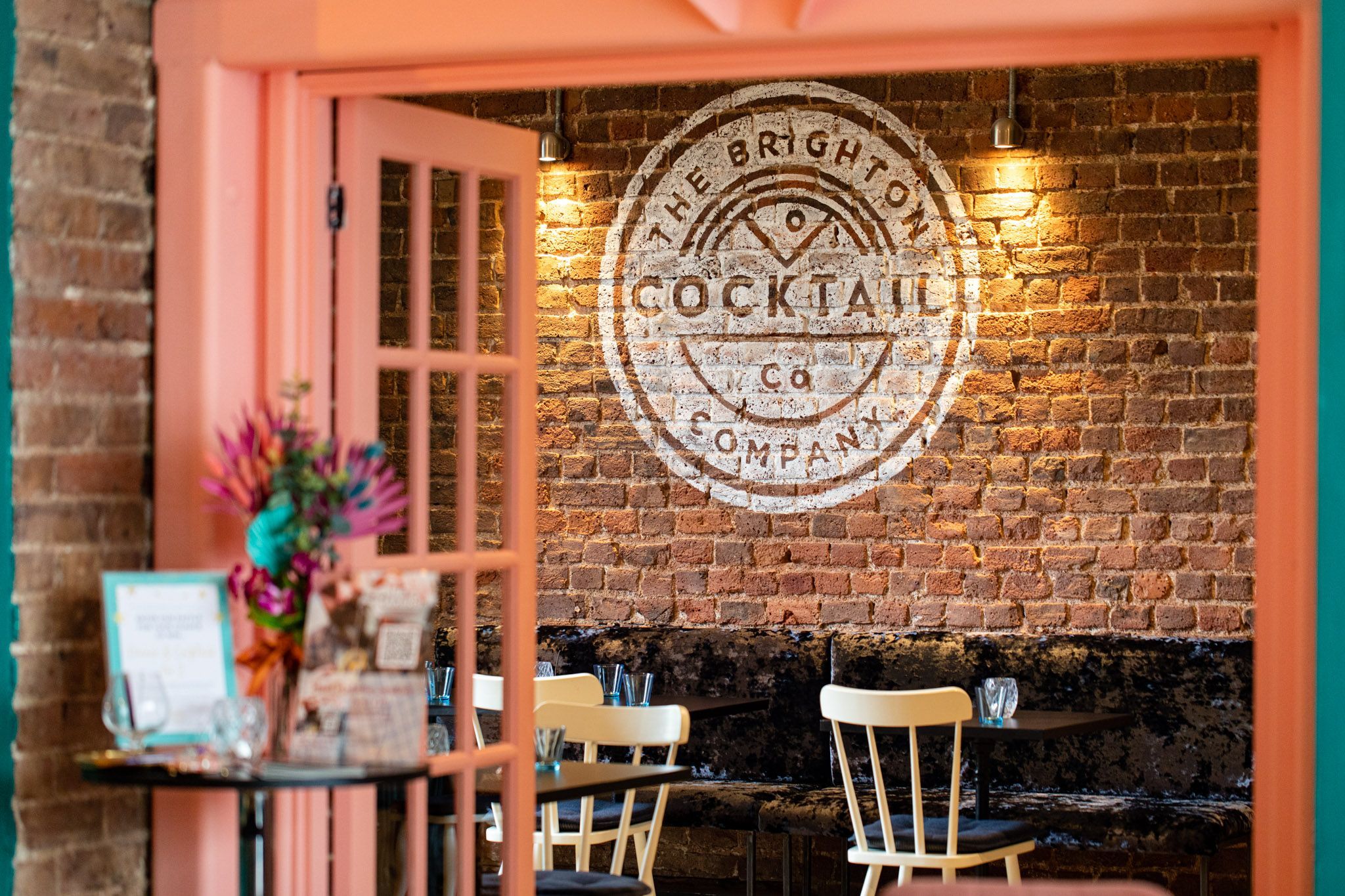 Velvet banquettes, plush seating, and marble-topped tables add further to the feeling of luxury. Tying the interiors together is a feature clock, which adds an element of fairytale charm. Tucked away to the rear of the venue there is a large walled garden, set up with seating and heating ready for some prime alfresco dining. 
The ethos of Brighton Cocktail Company
Impressively the majority of the produce served here originates from within a 25 mile radius. With a green footprint like this, you can be assured that sustainability is at the heart of Brighton Cocktail Company. Community is another pinning point for this venue, you'll find the space set up for socialising and the events that take place here are collaborative and inclusive. Quality is the third thread of their values that pulls the offering together – everything here is handpicked and chosen with care.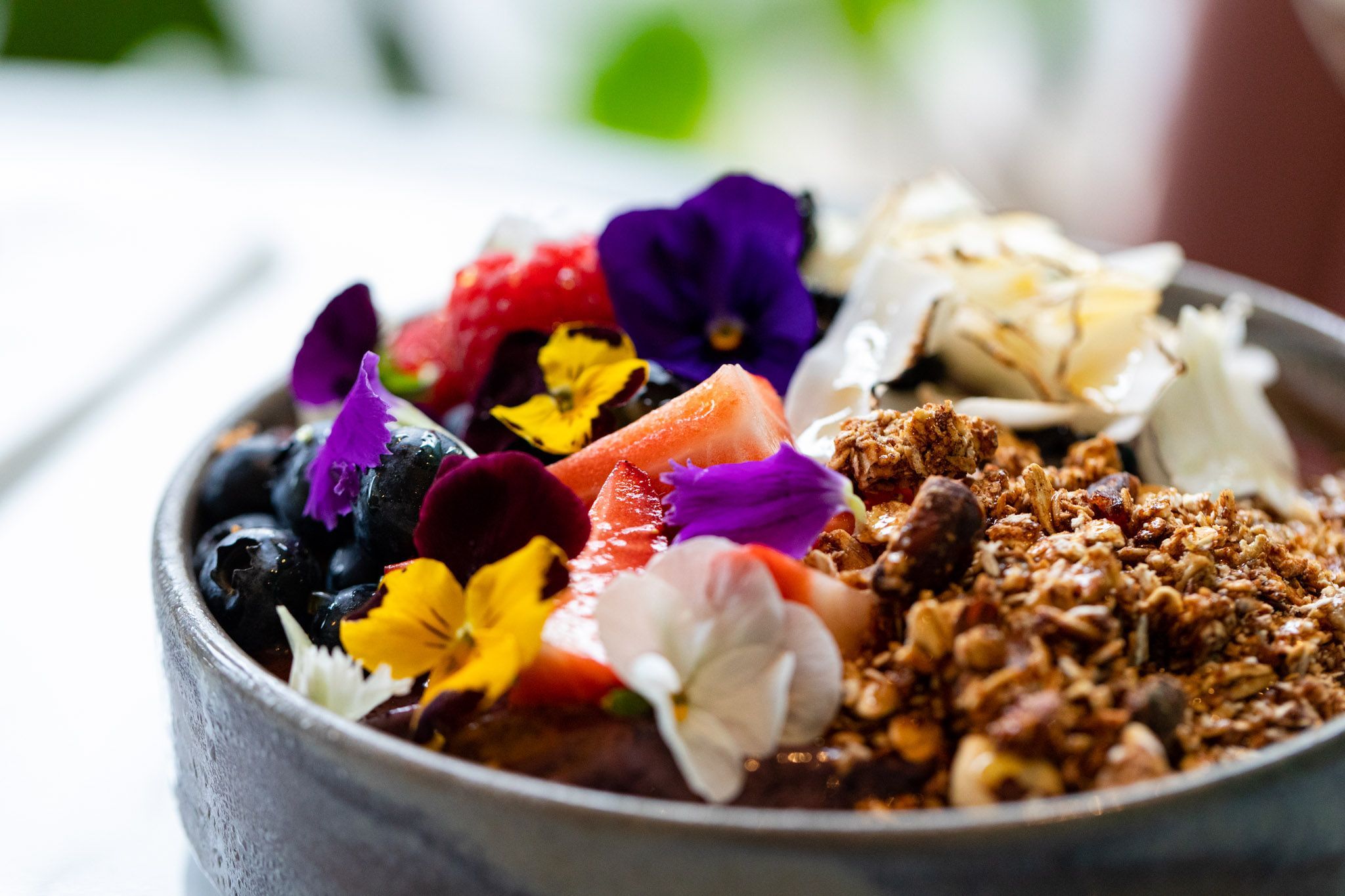 Beverages and beyond
Set up with a dazzling array of handpicked, independently produced spirits, the bar at Brighton Cocktail Company is an impressive talking point. You won't find anything other than independent, local and sustainable producers lining the shelves – it's a delight to take in all the labels and ponder on the flavours of the lesser-known small brands.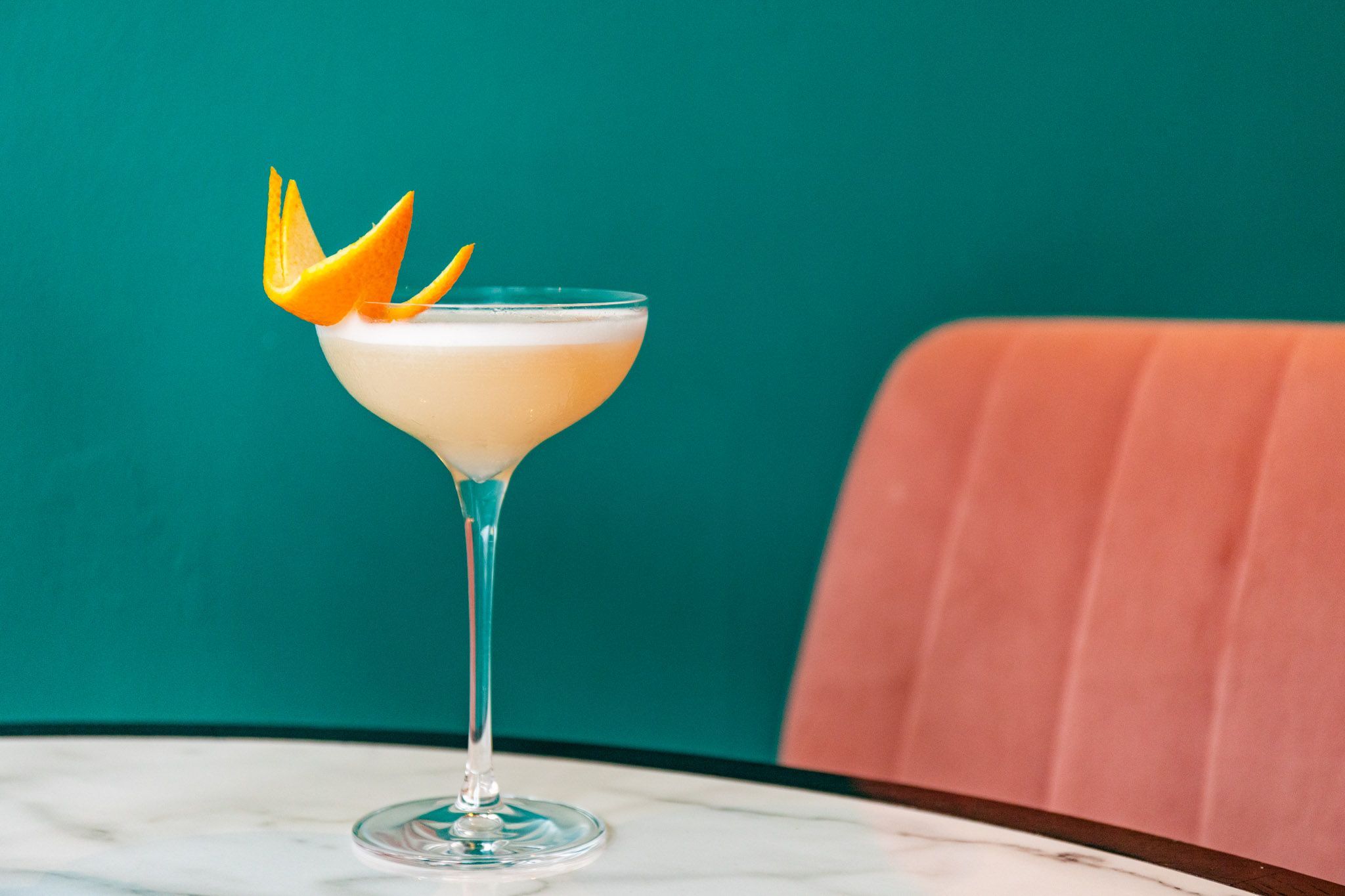 You'll find a staggering selection of gin, with over 25 different varieties, that include different flavours, strengths and origins. Rum comes in at a close second with some exciting blends from local distilleries and there is also ample choice in local craft beers, cider and a notable showcase of wines produced in Sussex.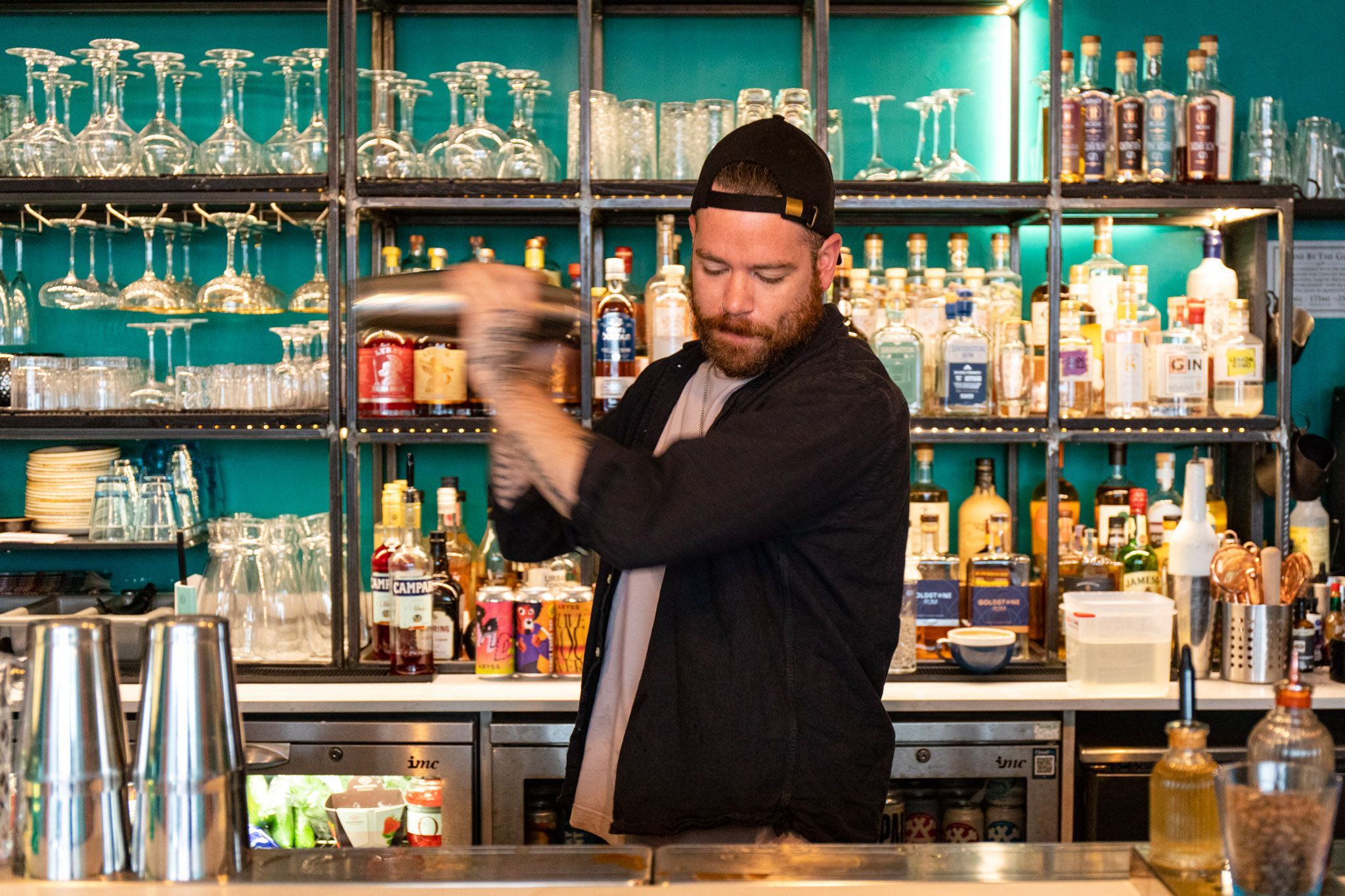 Choose your strength cocktails
A cocktail is in their name and when it comes to cocktails craft they're at the top of the game – off-menu is an option but allow their expertise to be an opportunity to experience the flair of your servers. Each month Brighton Cocktail Company holds a 'Meet The Maker" event, which invites you to meet the producers of the spirits and sample them in bespoke monthly mixes.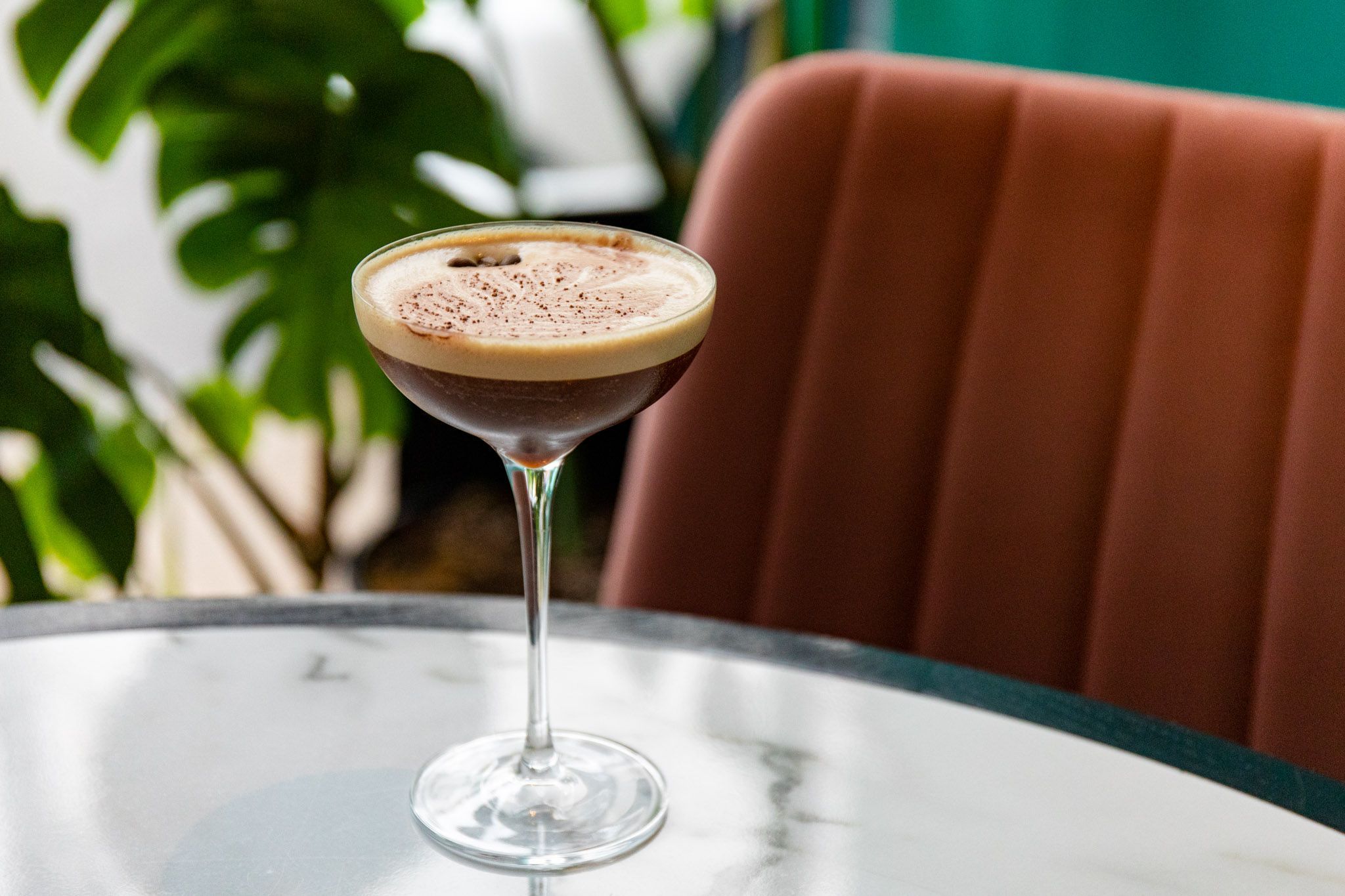 One thing that is striking here is that you can choose the strength of your drink. When perusing the menu you'll see that many of the beverages are available as standard, low ABV or in some cases zero alcohol is also available.
On the menu
At Brighton Cocktail Company you'll find food that's made for sharing and that is easily paired with cocktails and wine. There is a stunning selection of sharing plates, mezze boards and light bites that beautifully showcase local producers and suppliers. With something for every pallet, including fish platters, charcuterie, and brochettes to share and If you're a penchant for something sweet then the desert offering will bring joy. Think homemade, plant-based, baileys cheesecake with espresso ice cream and you'll get a flavour of the delights on offer here…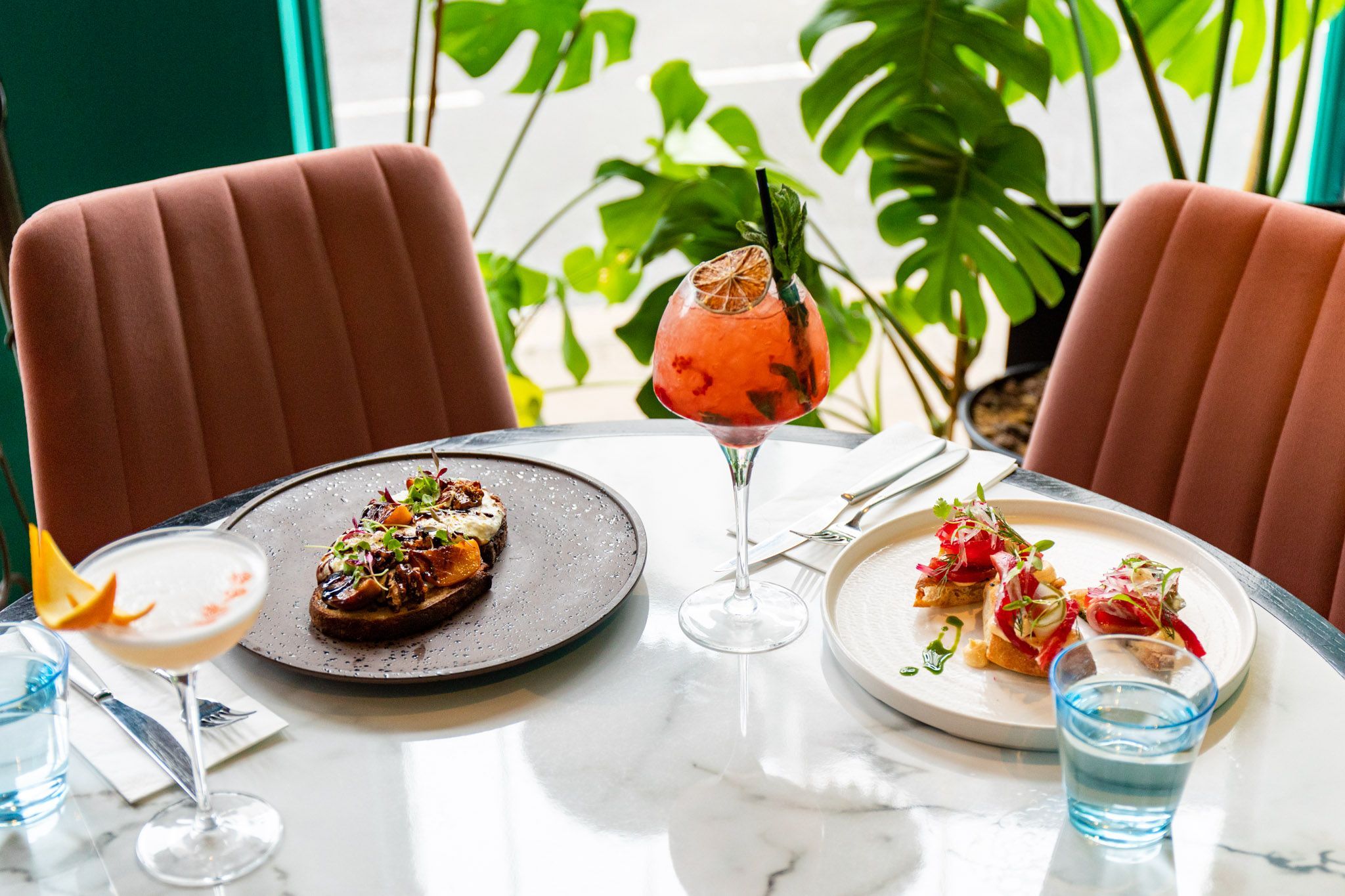 Weekend Brunch
On weekends we brunch and at Brighton Cocktail Company we brunch well. Continuing the repertoire of the stunning dishes served here is the introduction of brunch at the weekends where you'll get to enjoy a delectable offering of topped 'Toasts', think French and Benedict made with Brighton Cocktail Bar flair. There is also a 'Mains' offering which includes dishes like Acai Bowl for a sweet health kick and Smoked Brisket Hash.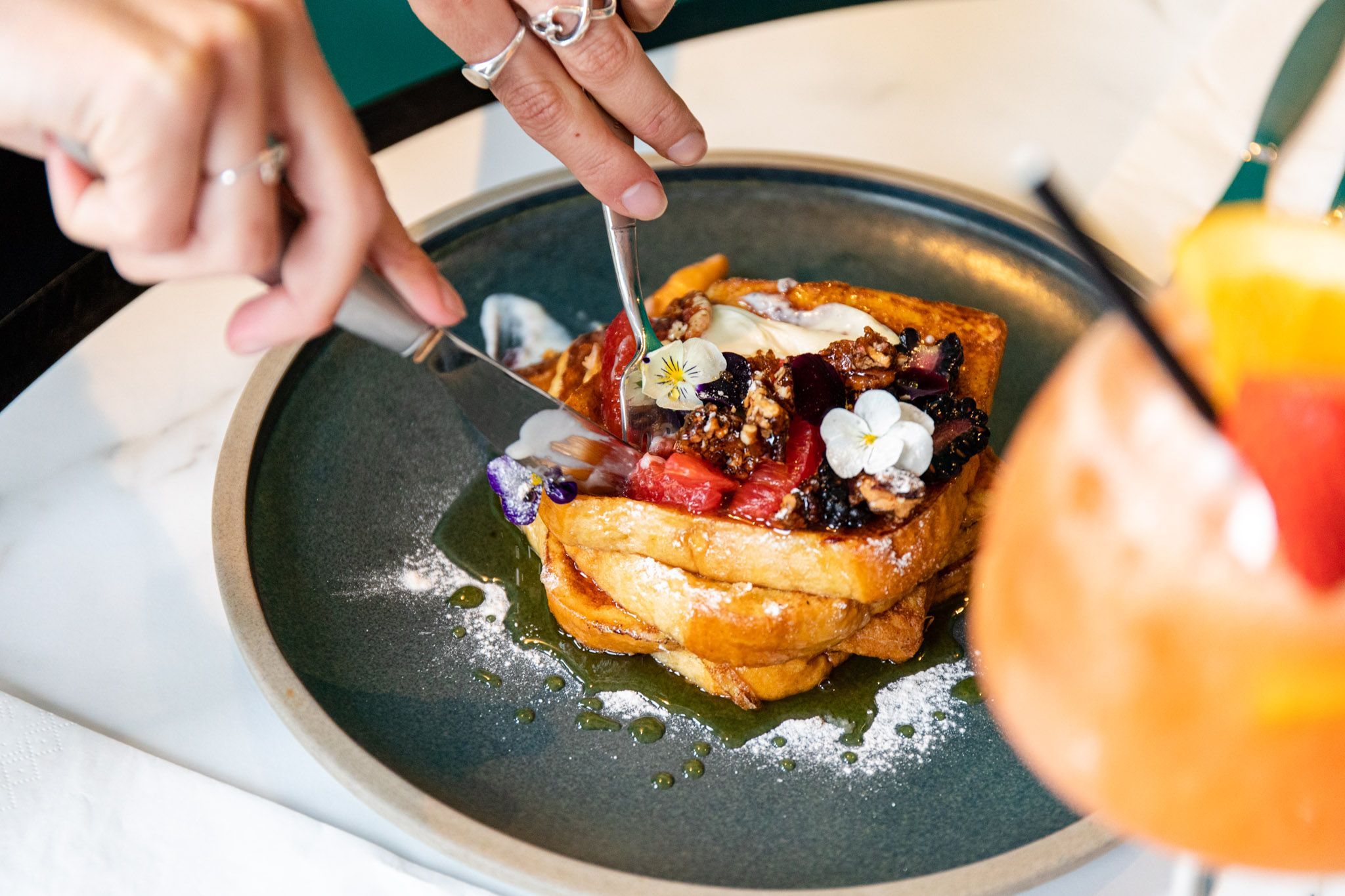 You'll also find a kid's element to the weekend offering, so you'll be able to bring the brood to brunch with you. 
Events
They keep the calendar programmed with unique events, which further adds to the progressive offering here. Brighton Cocktail Company is the only local venue to host the Nationally acclaimed Speed Dater events. There is also Lesbian Bar Takeover, which is hosted by a local LGBTQ group and introduces the community to new venues in a safe way. Hot Fox Pottery is a regular, where you'll get to make your ceramic breasts.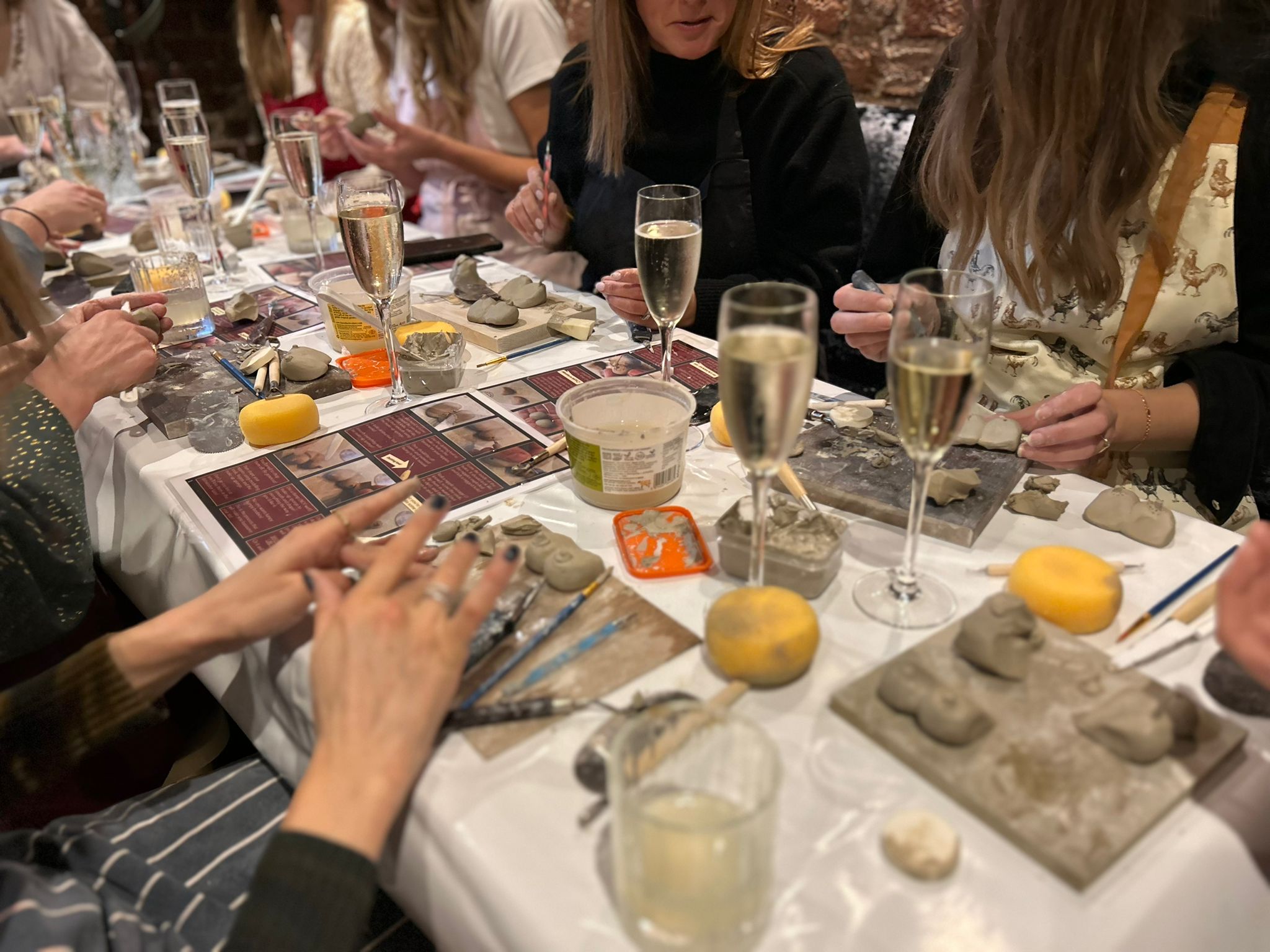 Keep an eye on our events page for their latest events. 
Read Brittany's festive visit at Brighton Cocktail Company here.