Browns Brighton
Since opening their doors in 1973, Browns Brighton have been providing delicious food and refreshing drinks, in beautiful surroundings for over 40 years.
You may also like..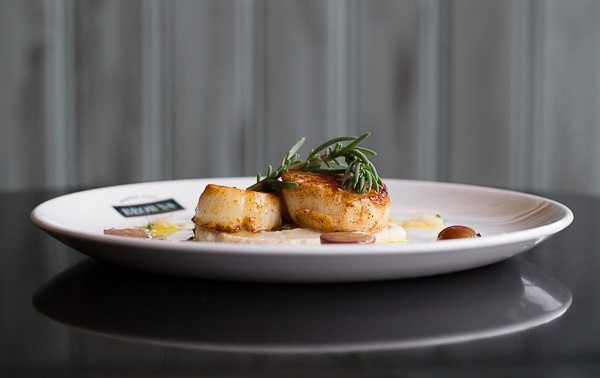 At Browns, their menus are carefully created using exceptional ingredients and their chefs are chosen for their talent, passion and flair. Browns believe that every occasion should be exceptional, whether you're joining them for a coffee, brunch with friends in their bar, dinner with the family or a big celebration.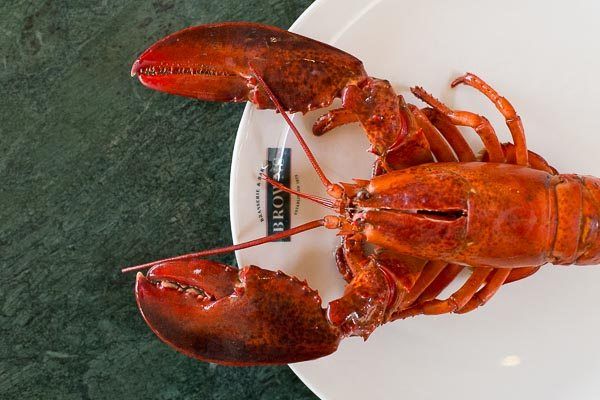 Famous in it's own right – Browns Brighton
Browns are proud to be placed in the great location of the famous  Lanes area in the heart of Brighton – close to the theatre, in the centre of a great shopping area. In keeping with Brighton's quirky nature, their bar and restaurant are in two separate buildings – with interior retailer, Heals, in between! Bill Bryson mentioned Browns, Brighton in his book 'Notes from a Small Island' recommending 'it as an excellent place to stop in for some food and a coffee.'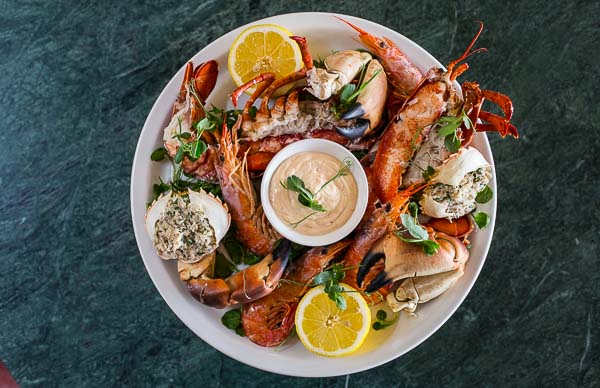 Why not see for yourself? Pop in and join them for food, cocktails and enjoy their uniquely relaxing atmosphere.
Browns Restaurant Menu
Browns restaurant in Brighton serves an excellent range of dishes and drinks and their menus include standard A La Carte, Lunch (2 courses £11.95), Afternoon tea, a Children's menu, a Dessert menu, a cocktail menu and their superb daily changing specials.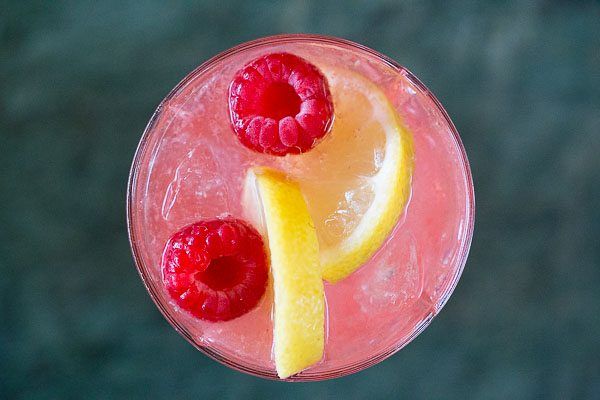 Here are a few of their sample dishes which will change with the seasons.
Sample A La Carte dishes: 7oz fillet of beef, duo of lamb, pan roasted British chicken and crackling, steak & Guinness pie, Browns house salad (v), chargrilled 6oz rump steak sandwich, The Browns burger.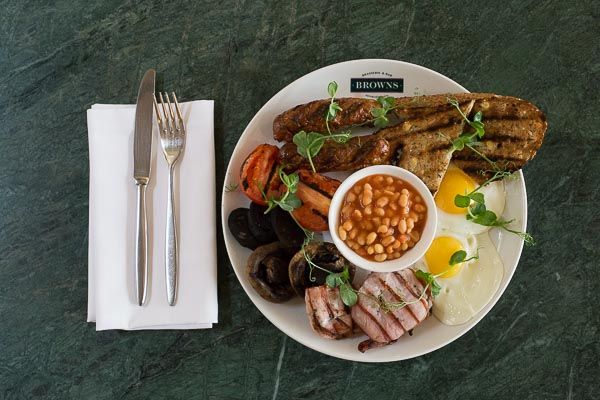 Sample starter dishes include: Asparagus and prosciutto ham, pan seared scallops, warm salad of pan fried chicken livers and black pudding, Caesar salad, crab & avocado stack and carpaccio of smoked duck.