Meet Lee Redman, Head Chef, The Jetty, Brighton Harbour Hotel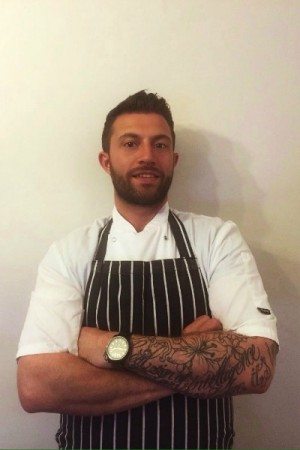 I've been in kitchens since the age of 13! Being moved from pot wash to learning how to prepare and cook (starting with endless amounts of peeling and picking parsley!) yet I still found it interesting… it must've been the £3.15p per hour! I completed a three year college course, 2 years studying an AVCE in Hospitality & Catering Industry, then a further year completing Level 3 NVQ Practical cookery& Food Service.
I landed my first Head chef job at the very young age of 22 and retained 1 Rosette in a beautiful Gastro pub near Arundel before moving on as always wished to further my knowledge in London. Here I worked at The Stafford Hotel 5 red star & 2 Rosette as JR Sous. The Bluebird in Chelsea 2 Rosette Brasserie, then Galvin @ Windows in Park Lane Hilton 1 Michelin Star 3 Rosette running fish section.
Then moving back to Sussex to again work with my previous Head Chef from The Stafford Hotel Mark Budd at Alexander House Hotel & Spa. Here I was employed as SR Sous, multi outlet, taking the Hotel from 4 Star to 5 Star, and 2 Rosette to a strong 3, whilst retaining 1 Rosette in the Brasserie.
How Would You Describe Your Style Of Food?
I would say my approach to food is to get the best out of the ingredient, from sourcing the correct quality to executing precisely on the plate. My style would have to be classic French/British with modern touches with technique and style, most importantly always packing great flavour. For me its key to always source locally where possible and keeping to the seasons.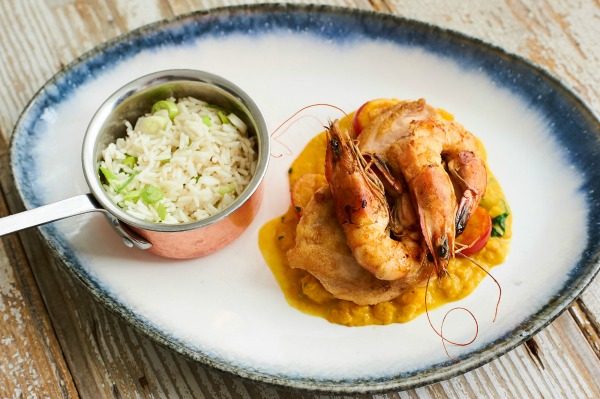 How Did You Come To Be Working In Brighton?
I was approached about the available position of Head Chef for what would be a totally refurbished Hotel, which had me already interested.  When finding out the group was Harbour Hotels it was literally a no brainer. The company is extremely well set up with good solid knowledge through all departments in all venues, award winning & great place for a chef.
What is Your Signature Dish?
That's one of the hardest questions for a chef! If I'm cooking comfort food for my wife it has to be my Beef Chilli with vahlrona dark chocolate (trust me!).
But it really has to be a fish dish, by far the best produce is when you shouldn't do too much to it.
'Hand Dived Scallop, rockpool' – Scallop, oyster emulsion, oyster leaf, oyster foam, tempura cockles, razor clam, pickled kohlrabi, seaweed butter. Great to eat and really keeps the freshness of the sea.

Which is your favourite restaurant in Brighton, Hove or Sussex and why?
Well I'd have to say AGs in Alexander House (when our brigade was there) without being too biased we really had a great menu, amazing produce with such a skilled menu yet still keeping to Chefs tuition of classical training.
There used to be a lovely 2 Rosette restaurant in Hove called 'Graze'. The food there was exactly my type of food, cleverly thought out menu with enough choice & some really nice quirky touches but keeping some of the classic cooking techniques and most of all great flavours.
More recently in and around Brighton is a small group called the Gingerman company, The Ginger Pig in Hove is a good favourite at the moment, great menu, lovely presentation and flavours with all locally sourced produce and clever usage of it.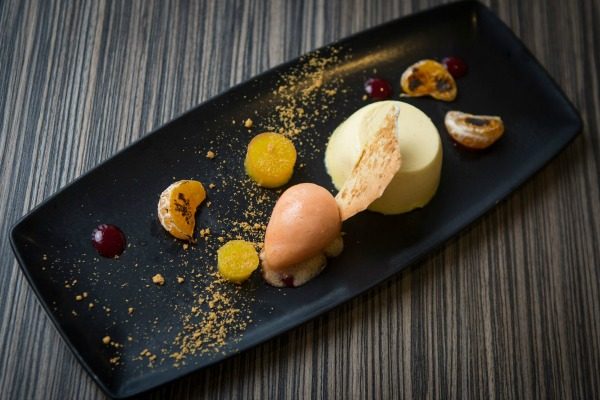 Which are your favourite foods and/or ingredients to cook with?
My favourite foods again must be fresh, local and seasonal but I love using Game throughout the season, the preparation of wild rabbit or butchering down a whole deer takes some skill and patience but makes you really respect the produce and then to use the cuts in the correct way.
Fish as previously mentioned again takes such skill not only to cook precisely but to also marry up with other flavour combinations as the fish really must be the star and not overpowered by an array of combinations.
But the main star ingredient that many chefs would agree on are truffles, fantastic with fish or my sin is truffle honey with Pont le veque or Reblechon cheese, amazing produce.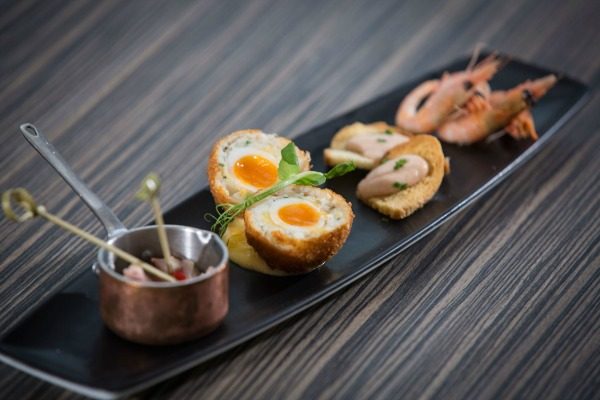 What was it that got you into cooking: cook books, TV, your parents?
I know many chefs would say they were inspired by their Grandmothers or Mothers, I too decided to cook because of my mum (her cooking was terrible). I hope she doesn't read this?!  It was more of a fascination seeing my mum be able to burn literally everything and just turn it over as if it's then fixed. So the black fish fingers, the mushy vegetables, the rock-hard flapjacks, the ruined pan of toffee apples really got me thinking that surely this isn't how we should eat, then each time dining at a friends house and embracing the overly tasty and interesting food which got me thinking, 'to survive this I need to cook for myself'. My mum still tells me how to cook, thanks mum!