Curry Leaf Cafe – Kemptown Kitchen
Originally the Curry Leaf Cafe opened on Ship Street and the Curry Leaf Cafe Kemptown Kitchen & Corner Shop is a delicious addition to Kemptown.
Lucy tries takeout
Anyone who knows their parathas from their pakoras will already be a fan of this Brighton favourite. Specialising in South Indian street food, curries and craft beers, the award-winning Curry Leaf Café has been praised by everyone from Waitrose and BBC Good Food magazines, to The Guardian and Telegraph. Alongside their hot takeaways, you can now order restaurant-standard ready meals that are ready for the fridge or freezer. They're an absolute bargain at £20 for a two-person banquet, £12 for one, or £38.50 for a family feast.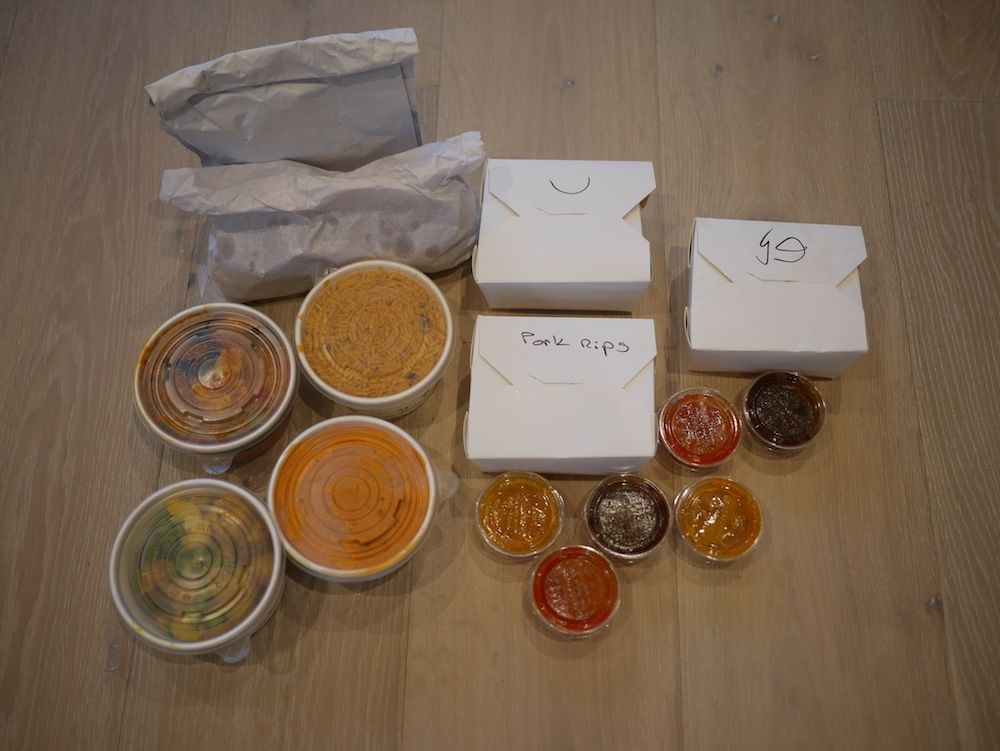 My boyfriend Tommy and I tried the Meal for Two – two curries, rice and naan, plus Punjabi vegetable samosas, spinach and onion pakoras, and chutneys. Ordering couldn't be easier: choose your curries, rice and naan from the dropdown menu (includes vegan and gluten-free options) and head to the checkout. We opted for Chicken Makhani (rich, creamy and very moreish) and Aubergine Kuzhambu (deliciously fresh and fragrant with cauliflower and okra), plus biryani rice and garlic and coriander naan. There's a whole load of extras to order too, from poppadums and pudding to beer, gin and sides.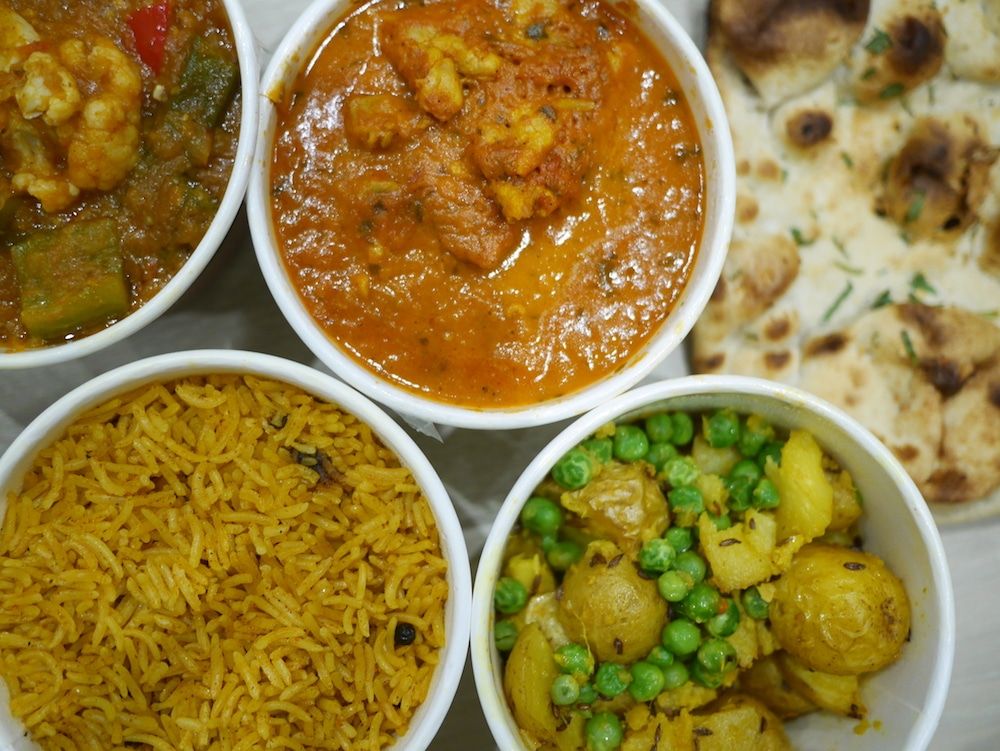 The big advantage over a standard takeaway is that you can heat each element when you're ready, rather than rushing through in case it gets cold. We started with an extra order of mini poppadums (a mix of black peppercorn, cinnamon and plain), which were hot and crisp after a minute in the oven. Next, we popped our samosas and pakoras in the oven, along with two extras: Goan pork ribs in vindaloo sauce, and Chicken 65 (thigh pieces in an amazing crunchy coating). A mere 8-10 minutes later and our 'street food snacks' were juicy and crispy in all the right places. With no need to rush onto mains, we opened some more wine and let our evening stretch out in style.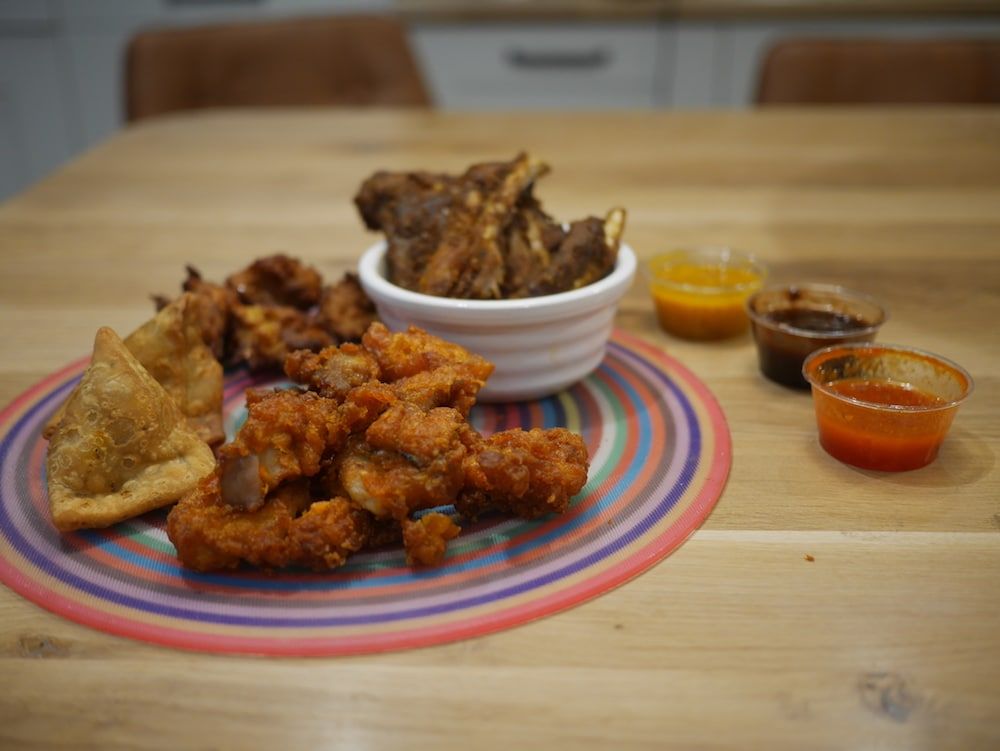 When we were ready for our curries they took just 2 minutes in the microwave, plus a minute for the rice, and 30 seconds for the naan. We'd also ordered some Aloo Jeera (potatoes with cumin seeds, peas and turmeric), a perfectly-spiced dish that I'd order every time. Our entire meal was full of beautiful flavours – Curry Leaf is all about expertly balanced spices, rather than walloping your tongue with chilli. And with no washing up to do, a huge plus is that all packaging is compostable. All in all, an absolute winner from start to finish.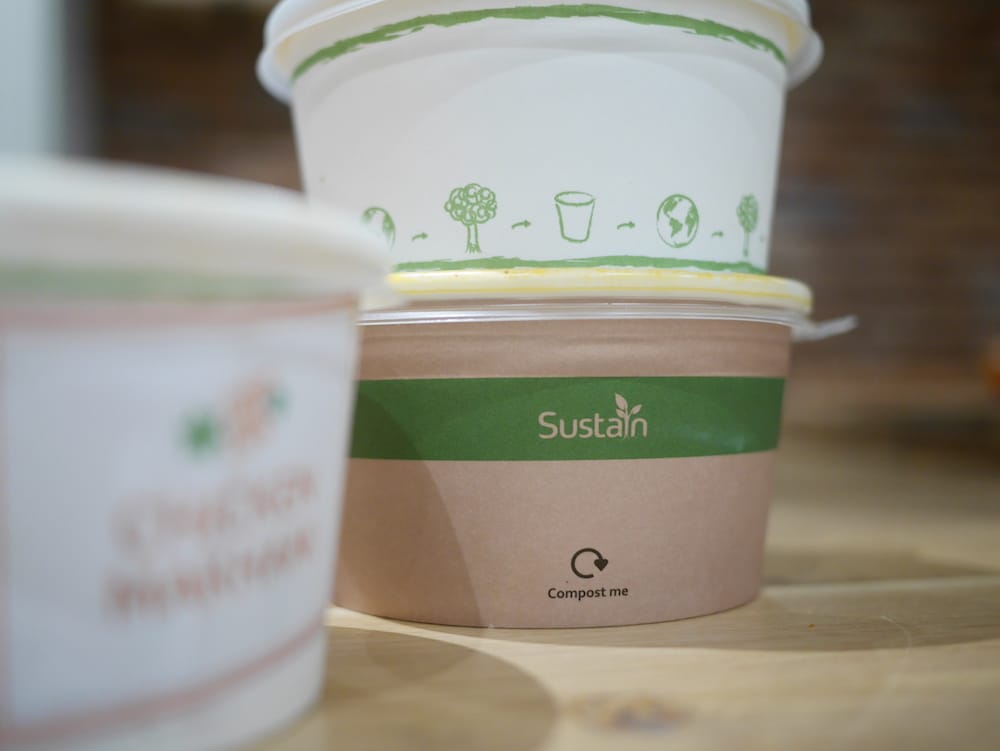 Place your order at curryleafcafe.com/athome. Delivery is free, there's no minimum order and they cover most of Sussex – check the online delivery schedule to see when they deliver to your area. You can also collect your order from the Kemptown restaurant.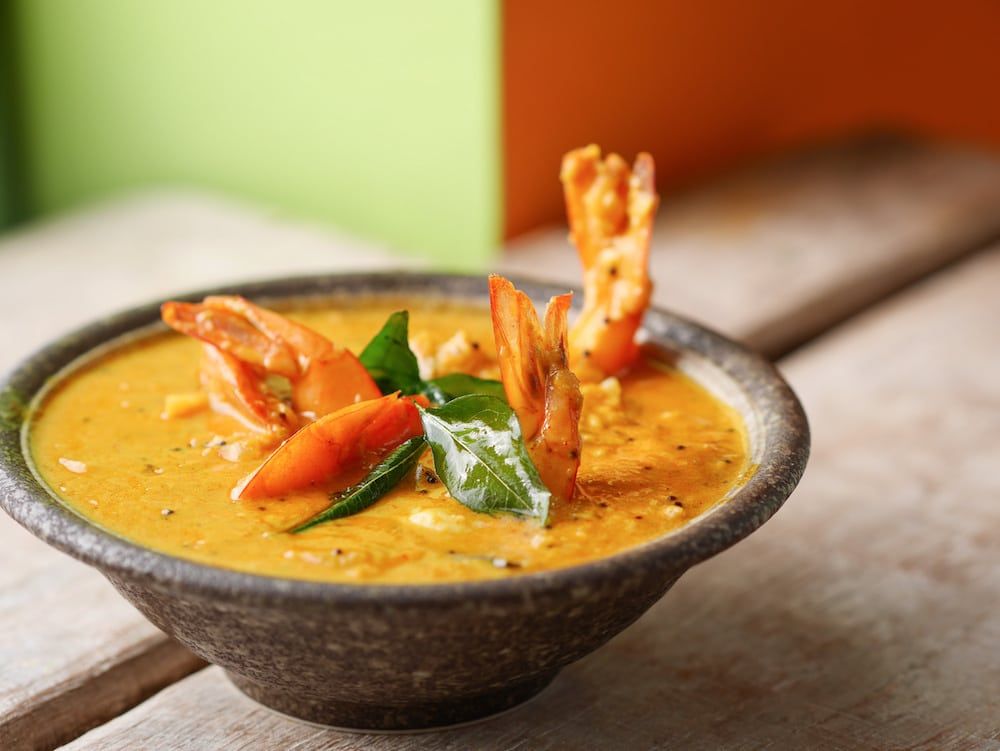 Kemptown Kitchen & Corner Shop
Curry Leaf Cafe's Kemptown Kitchen & Corner Shop serves authentic South Indian street food, curries & tandoor dishes to take away. Hot meals are available via Deliveroo and their click & collect service, while their new range of chilled, reheatable 'Curry Leaf Cafe at Home' meals will stay fresh in the fridge for three days and come with easy-to-follow heating instructions.
Their 'Curry Leaf at Home' option allows you to enjoy award-winning South Indian street food, curries and tandoor dishes which are delivered directly to your door.
A modern and playful menu
Where its original Ship Street cafe focuses on authentic South Indian food and a traditional 'starter and main' style of service, the new Kemptown Kitchen will mix things up with a more modern, playful menu that borrows from all quarters of India's culinary heritage. Expect tapas-style 'small plates', an exciting range of spiced cocktails and, of course, and a menu of craft beers that puts most bars to shame!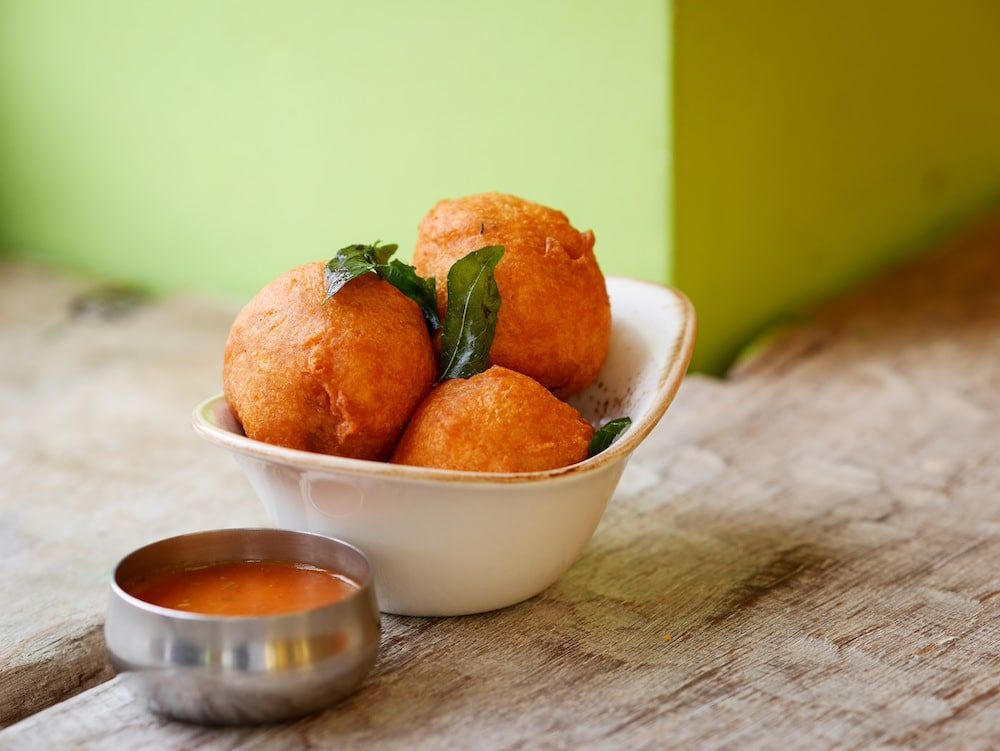 Craft beer pioneers
The Kemptown site also now operates as a bottle shop and general food store, selling chilled craft beers and wines, fruit & veg, locally produced dairy products, specialist Indian snacks, chutneys, chilli sauces, organic teas and sweet treats. Their 'Best of Brighton' fridge, stocks chilled food from other local brands alongside our full range of tiffin meals.
Reviews
Comments are closed.
Post a Review