A Sussex staycation at Ghyll Manor
There's something that feels very indulgent about spending a night in a hotel, just a few miles from home. Last Friday, my partner Tommy and I did just that, kicking-off our weekend at Ghyll Manor in Rusper, not far from Horsham.
This 17th-century hotel has a historic restaurant and 29 guest rooms. Our room – Mahogany – was huge and, true to its name, was furnished in antique mahogany furniture, complete with oil paintings on the walls, two comfy sofas and an oversized bathroom.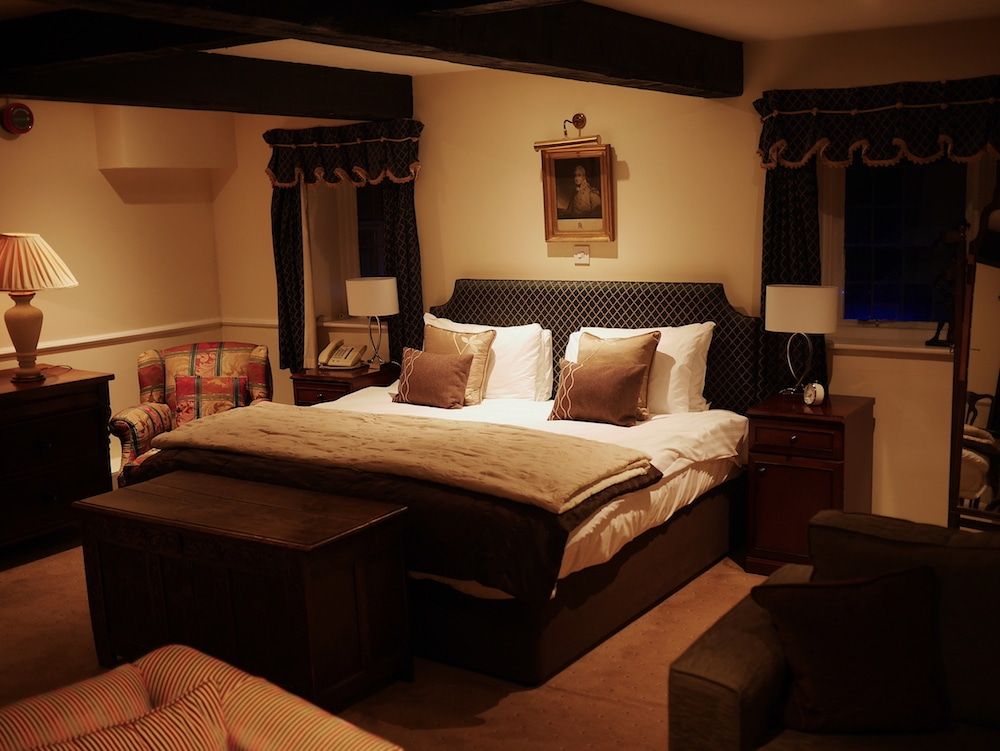 It took just half an hour to drive to Ghyll Manor from Hove, so by eight o'clock we'd already checked-in, had a G&T at the bar and were perusing the menu in the oak-beamed restaurant – open to the public, it serves breakfast, afternoon tea and dinner, from a daily- changing menu.
As characterful as the rest of the manor, the restaurant boasts an antique tapestry screen, a huge inglenook fireplace and glass doors that open onto the gardens. We were visiting in autumn, when the manor's open fires were crackling away. In summer, it would take on a whole different appeal.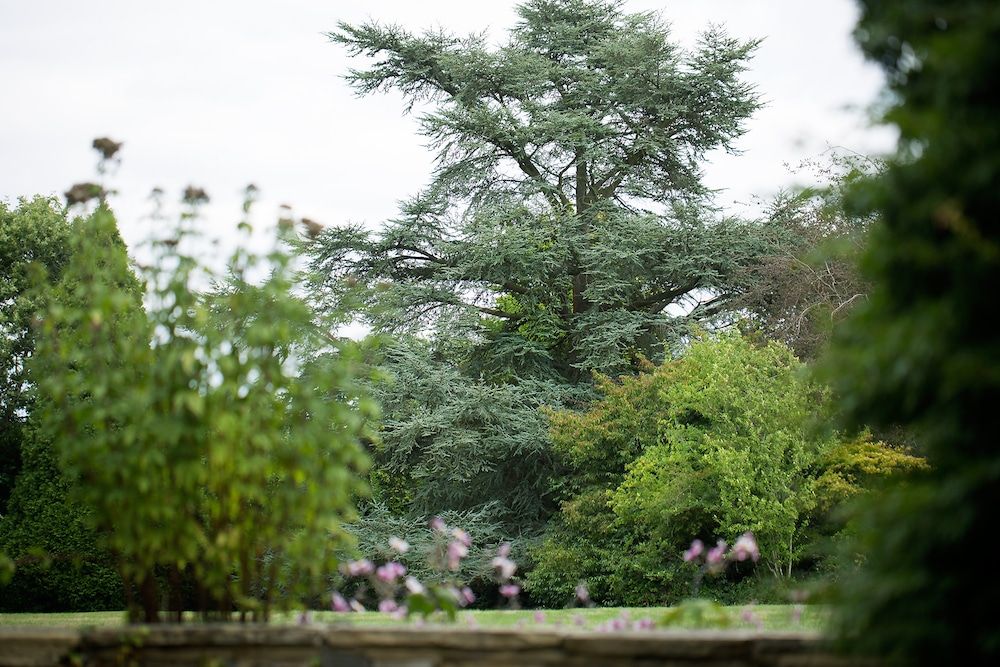 Cheeseboard starter
To start, I ordered 'grapes and cheese.' Scattered across a black slate, I savoured creamy pieces of Roquefort, sweet white grapes, whole and crumbled walnuts, crunchy green and red apple cubes, and crisp gem lettuce. A winning combination of sweet and salty flavours with soft and crunchy textures, I really enjoying nibbling my way through.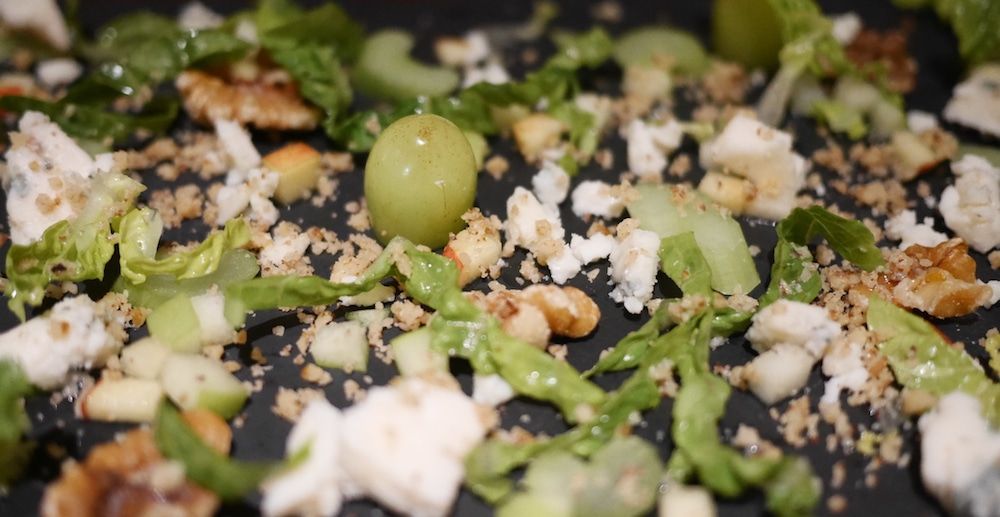 Crab and tomato
Opposite me, Tommy was enjoying a crab starter that was notably fresh and flavoursome. Big flakes of white crabmeat were served with colourful heritage tomatoes, a thick parmesan cream and fresh basil garnish. While we ate, we sipped Il Banchetto Trebbiano Chardonnay, which was smooth and citrusy with a dry finish.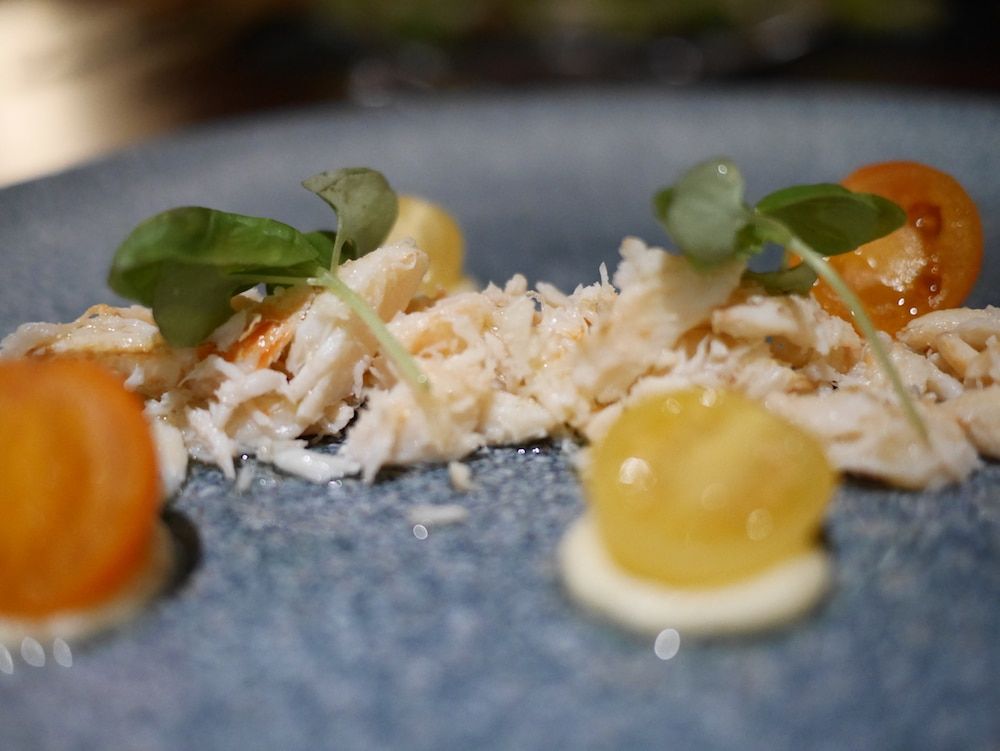 Autumn on a plate
For my main, I tucked into seared breast of pheasant, which was plump, juicy and well seasoned. Accompanied with butter fondant potatoes, my rich game was balanced with white turnips, parsnip puree and whole roasted carrots. It was finished with pickled blackberries and a glossy jus, which has a Bovril-like richness to it. Full of seasonal flavour, it was like autumn on a plate.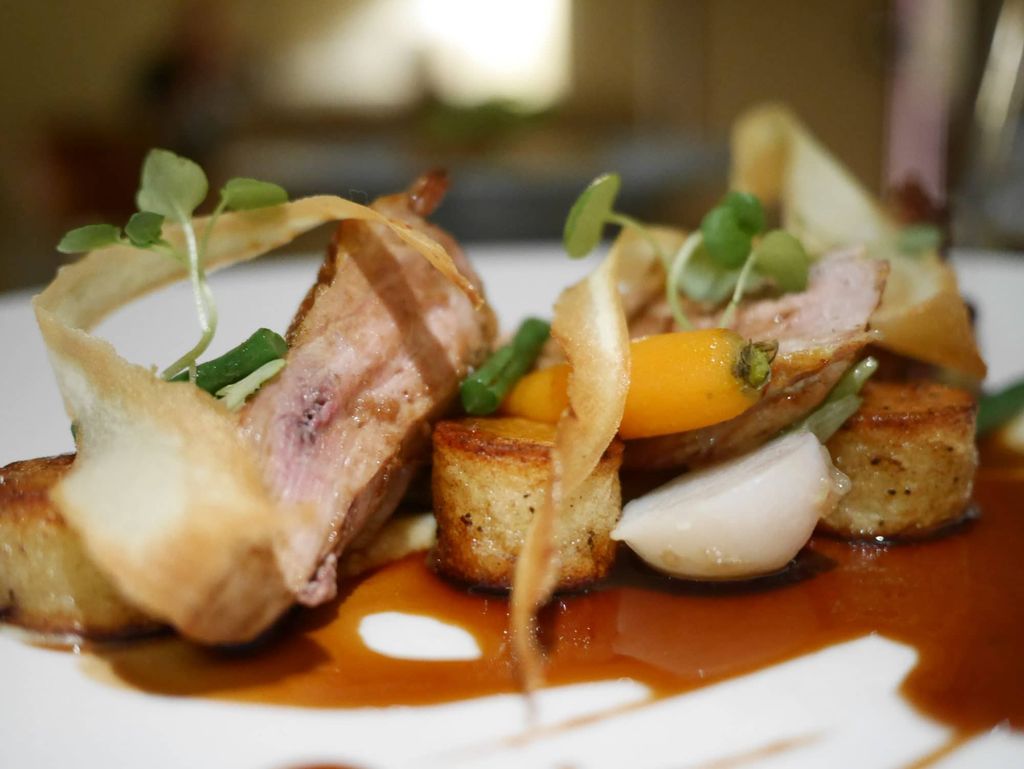 Smoky fish and leek
Tommy was equally pleased with his fish main. His sizeable hunk of smoked white haddock flaked off in satisfyingly big pieces and had lovely crispy skin. It was served with al dente leek risotto and little pieces of smoked leek that were a real triumph.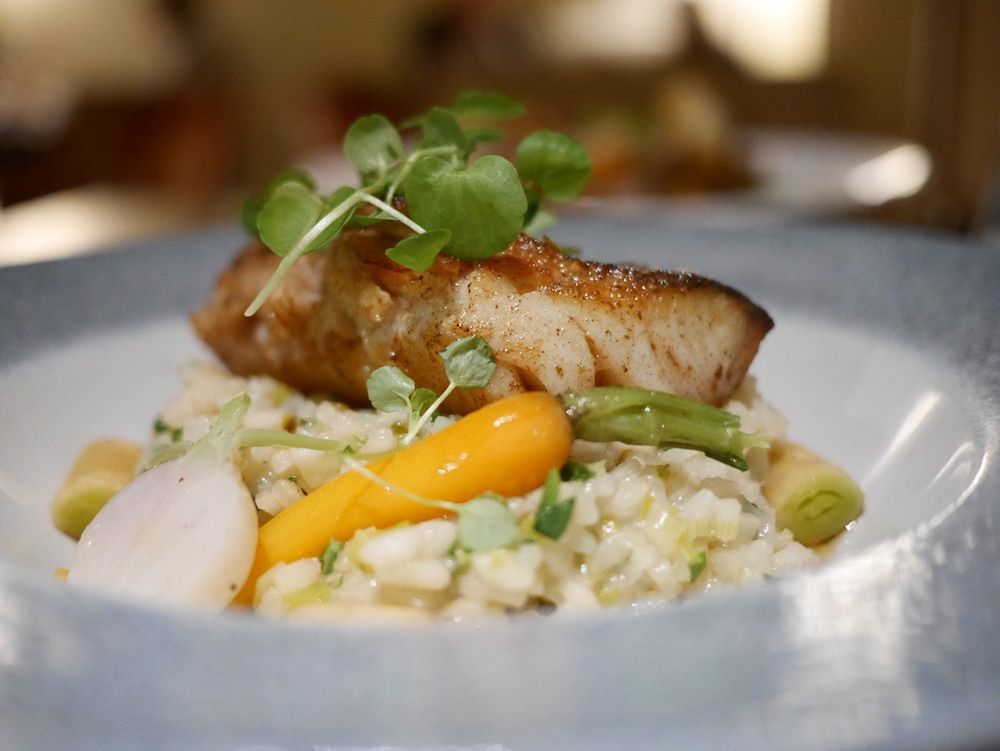 Raspberry revelation
My dessert was a lemon and lime tart with freeze-dried raspberries, raspberry jus and raspberry sorbet. For me, the sorbet was the real winner. Smooth and almost creamy with a fantastic raspberry punch, I sprinkled it with homemade popping candy which fizzed and crackled on my tongue.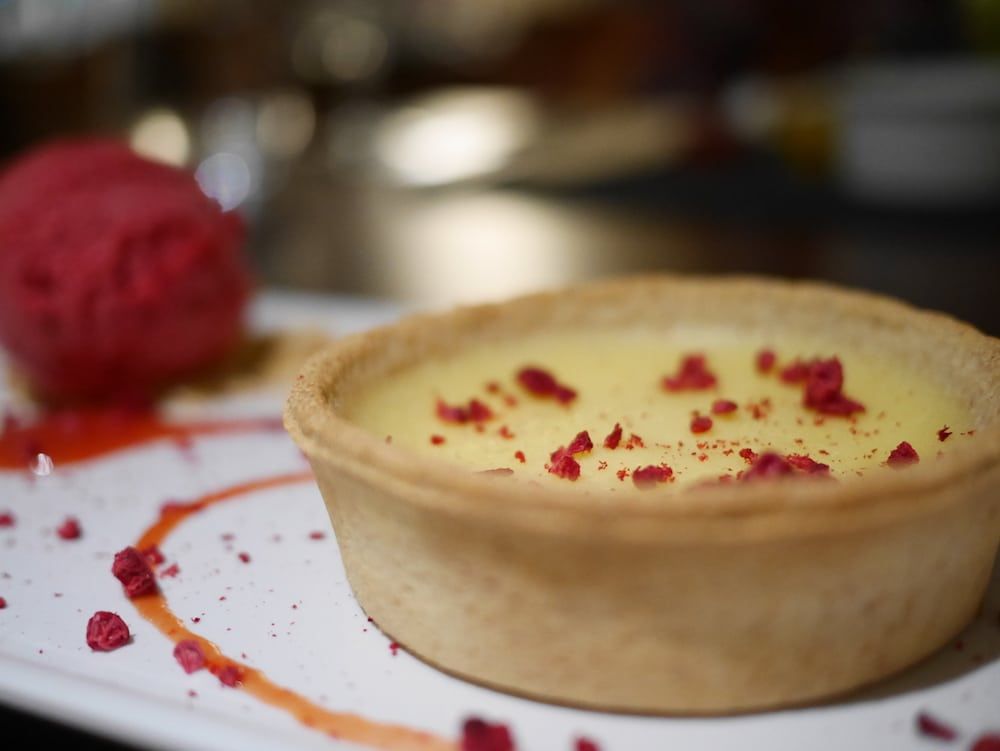 Salty Shropshire blue
Tommy chose the cheeseboard: Black Bomber, an oozy wedge of brie and salty Shropshire Blue. Also on the board were three types of biscuits (buttermilk, wholemeal and charcoal), plus an excellent sweet/sour chutney, a cube of quince jelly and a generous pile of grapes. While some cheeseboards can be sparse on biscuits and overloaded with cheese, Ghyll's is perfectly-sized for one – the only drawback being that Tommy cleared the plate with no leftovers for me.
After dinner, we took our drinks into the wood-panelled lounge and sat by the roaring fire until we were snoozy enough to climb the big wooden staircase to bed.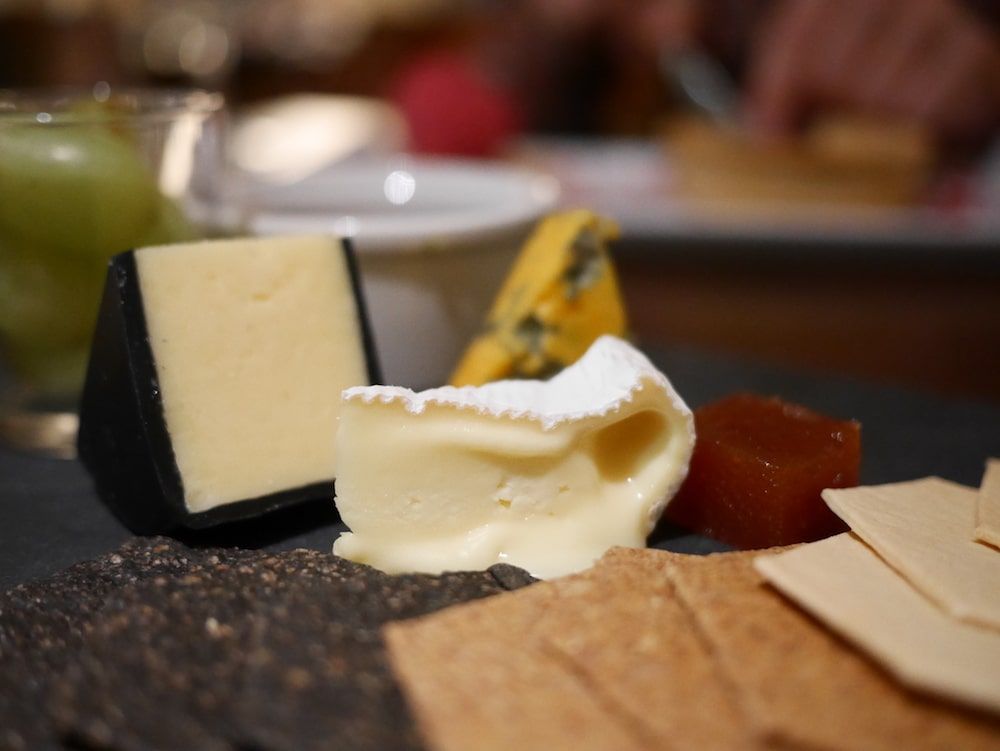 Lazy Saturday lie-in
On Saturday morning, I woke up in a sumptuously comfy bed, made a cup of tea, and snuggled back under the duvet. Ghyll Manor serves weekend breakfasts until 10.30am, so there's plenty of time for a lie-in. When we finally made it to the restaurant, I helped myself to the buffet of pastries, cereals and yoghurts, while Tommy ordered a full English.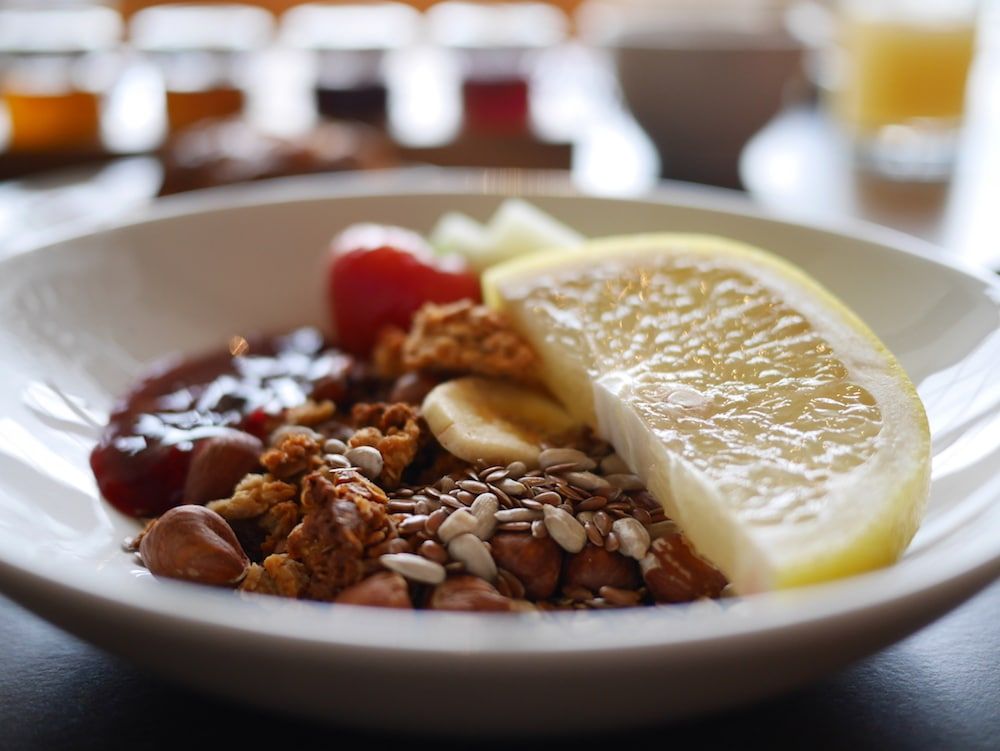 Perfect start to the weekend
We spent the rest of our morning lazing in the lounge, reading the papers and strolling around the gardens and lake. If we'd been feeling more active, we could have followed the Sussex Border Path, which passes directly through the hotel grounds and winds its way through the South Downs and High Weald AONB. The village also has two charming pubs, just a few minutes' walk from the manor.
By the time we checked out and made our back home, we'd reached a state of relaxation that we usually only achieve by Sunday afternoon. Our mini Sussex staycation had felt far more relaxing than traipsing half-way across the country for a weekend break. Weekends like this, we agreed, should definitely happen more often.