Harvey's Brewery | The Best of Sussex
Harvey's Brewery in Lewes is a family business, with a member of the eighth generation currently working here.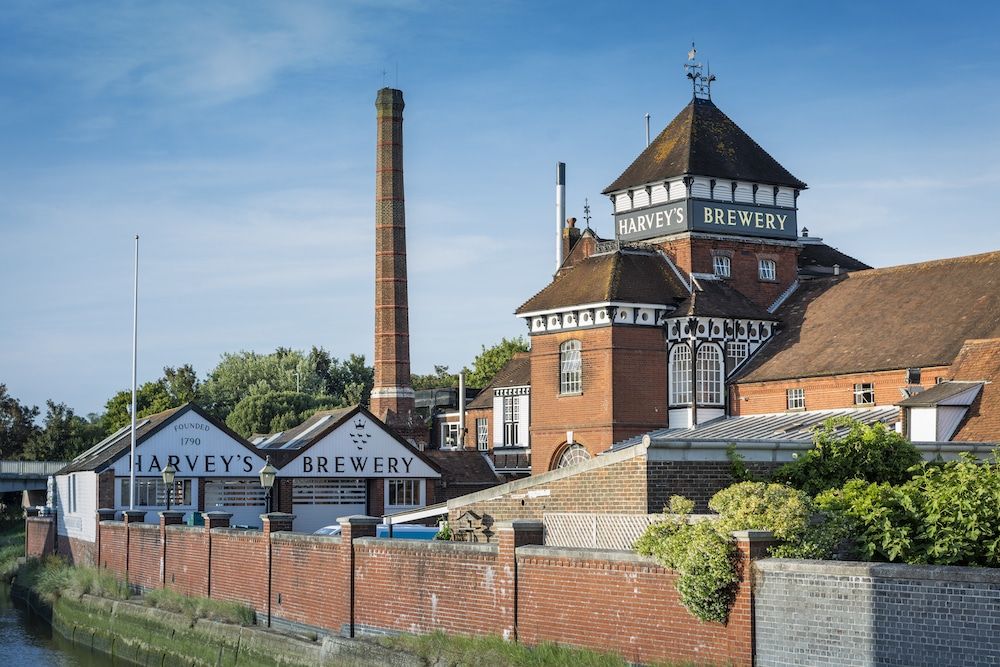 Origins | A History of Harvey's Brewery
The name of Harvey has long been associated with the supply of beers, wines and spirits in Sussex. The family originated from London, but records of the 1790's recall the delivery of Old Red Port, Sherry and Claret in Lewes and its surrounding villages. John Harvey started brewing as a seasonal sideline activity in Bear Yard, opposite the current brewery, by about 1820. He shared the Bear Yard brewing plant with another brewer called Thomas Wood, but they ran separate businesses alongside each other for two decades.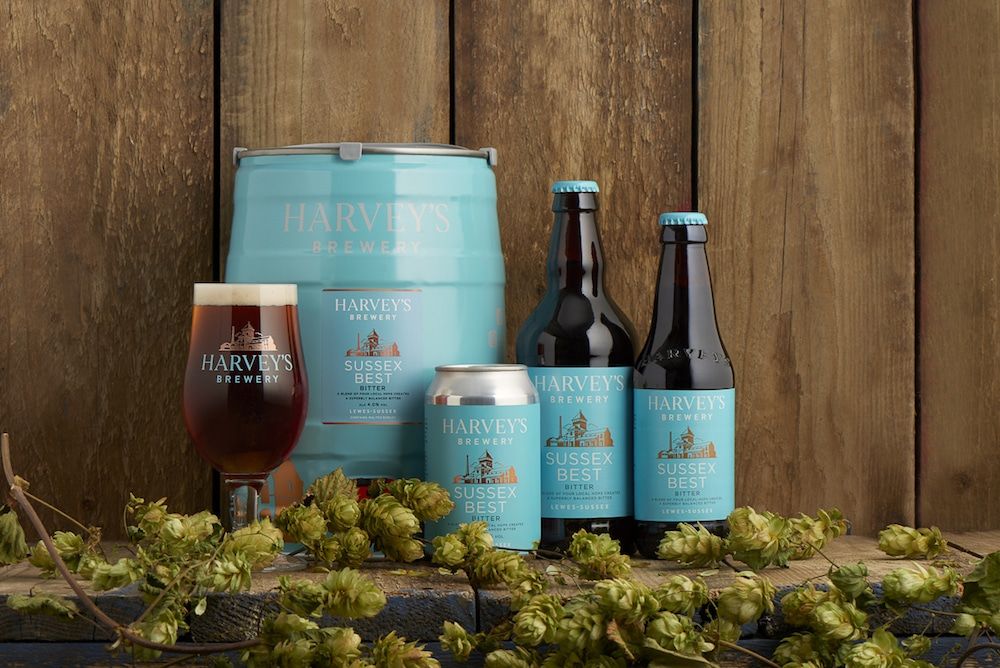 The Harvey's Brewery Sons
Harvey married Eliza Button and had several children including the three sons. With his sons, John Harvey acquired the current Bridge Wharf Site in 1838 for the price of £3,100. It consisted of a coal wharf, timber yard and private dwellings. He added coal merchant to business activities and built an eight-quarter brewhouse on the site.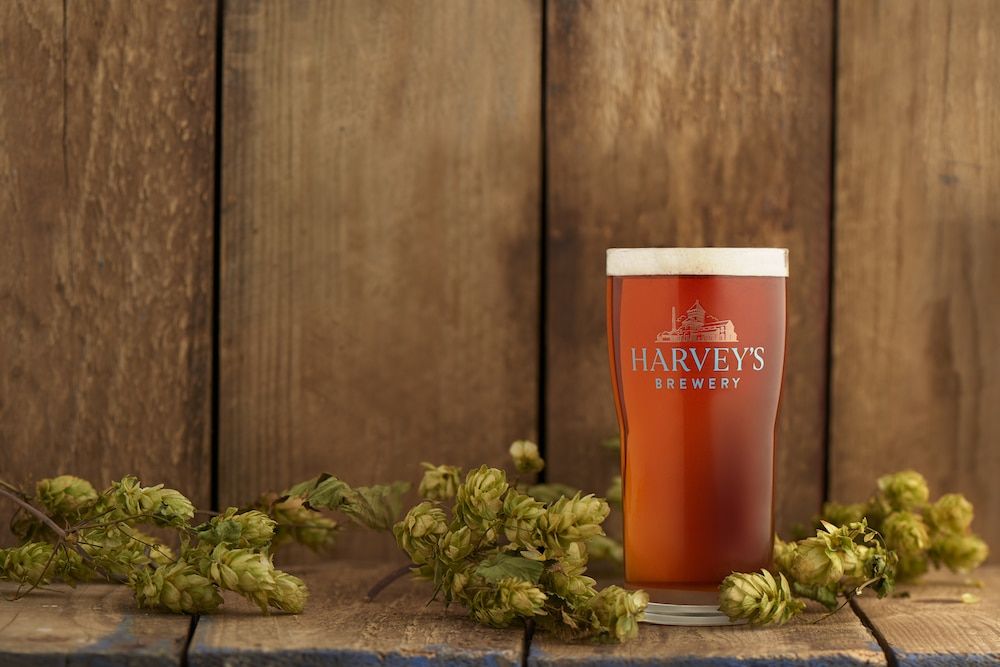 Harvey's sons, Henry, Edwin and William developed "Harvey & Son" at the Bridge Wharf Site (acquired in 1838). By 1859, Henry Harvey was brewing Porters, Stouts and strong Mild Ales for distribution among 17 family owned public houses mostly located in the Eastbourne and Hailsham areas of Sussex.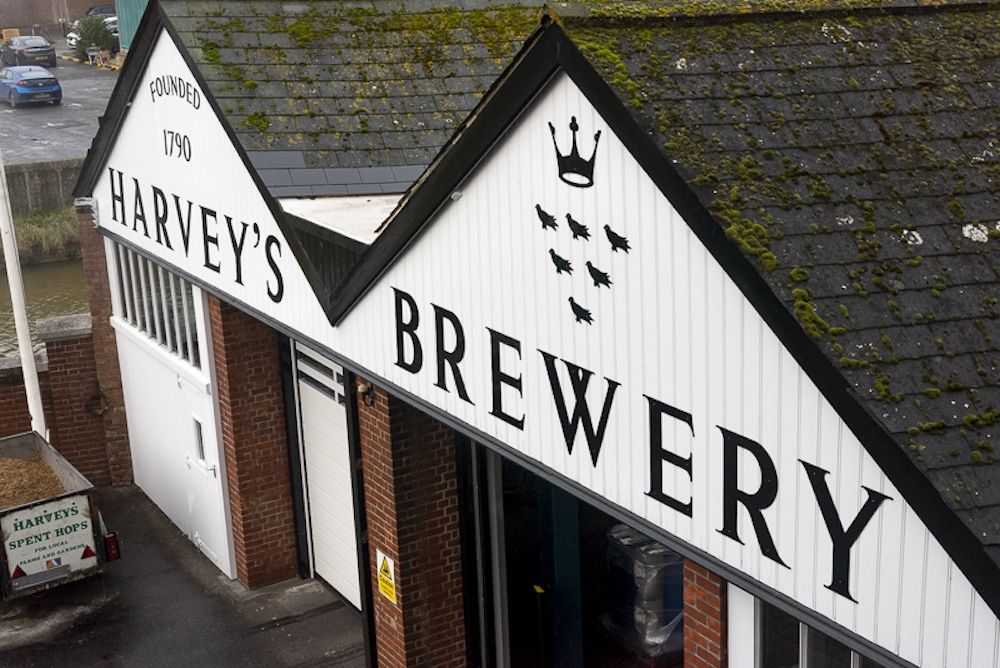 What goes into a pint of Harvey's?
Quality real ales at Harvey's Brewery are achieved by selecting the finest raw materials and combining them with unique 'local' conditions brewed within a traditional brew-house.
Spring Water – Rainfall which has filtered through the chalk downs over decades is drawn from our artesian well some sixty feet below the brewery.
Malt – We brew with Maris Otter malted barley, the product of a long programme of cross selection dating back to the early 1900s and much prized by cask ale brewers. One of its ancestors is a descendant of the original two rowed types grown in the British Isles at least as early as the sixteenth century.
Hops – Local whole hops from Sussex, Kent and Surrey comprising such long established varieties as Fuggles, Goldings, Progress and Bramling Cross to produce a distinctive hop character. Some of these varieties date back to the 1870s.
Yeast – For over half a century we have fermented our beers using a yeast which is now unique to us. The crop from each week's brewing is re-pitched into the following weeks. Countless generations of yeast cells from our original consignment have thus passed through our fermenting room.
Consistency – The goal of our brewing team. We firmly believe that we are as good as our last pint and constant vigilance is the order of the day.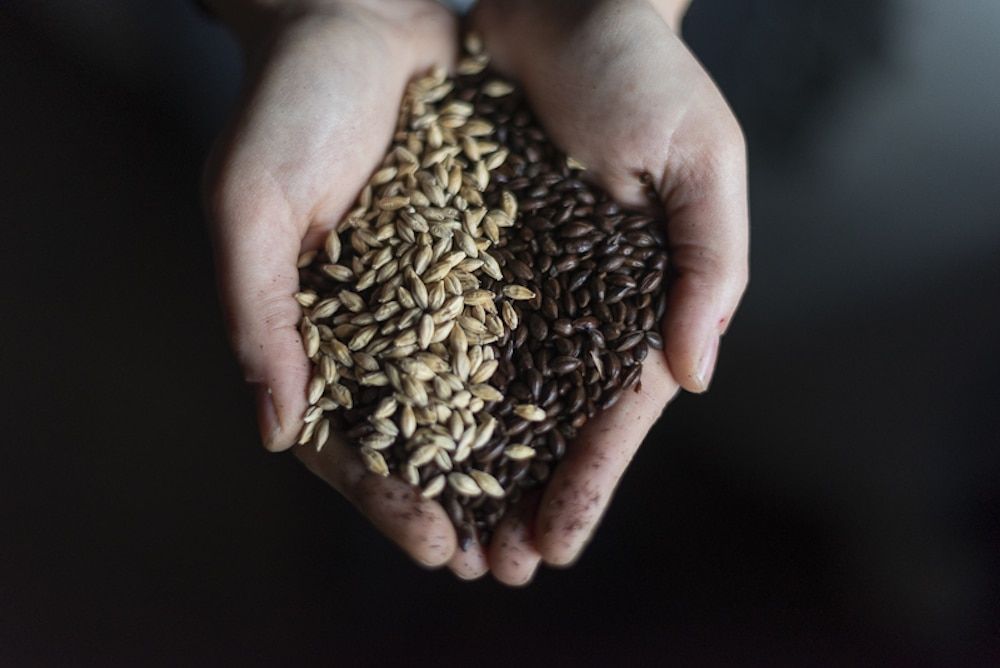 Helping The Environment
From solar panels to locally-sourced produce, at Harvey's Brewery, the aim is to do our bit to create a sustainable environment.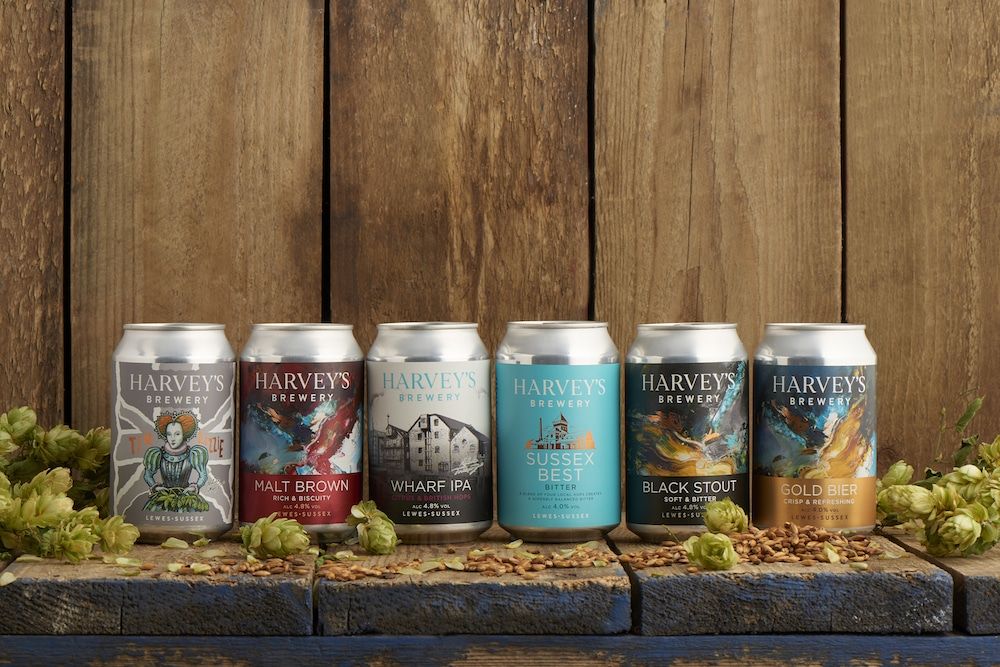 Green Credentials
At Harvey's Brewery there is the use of locally grown hops and barley
The ground extraction of our spring water
The tower brewery configuration maximising gravity, minimising pumping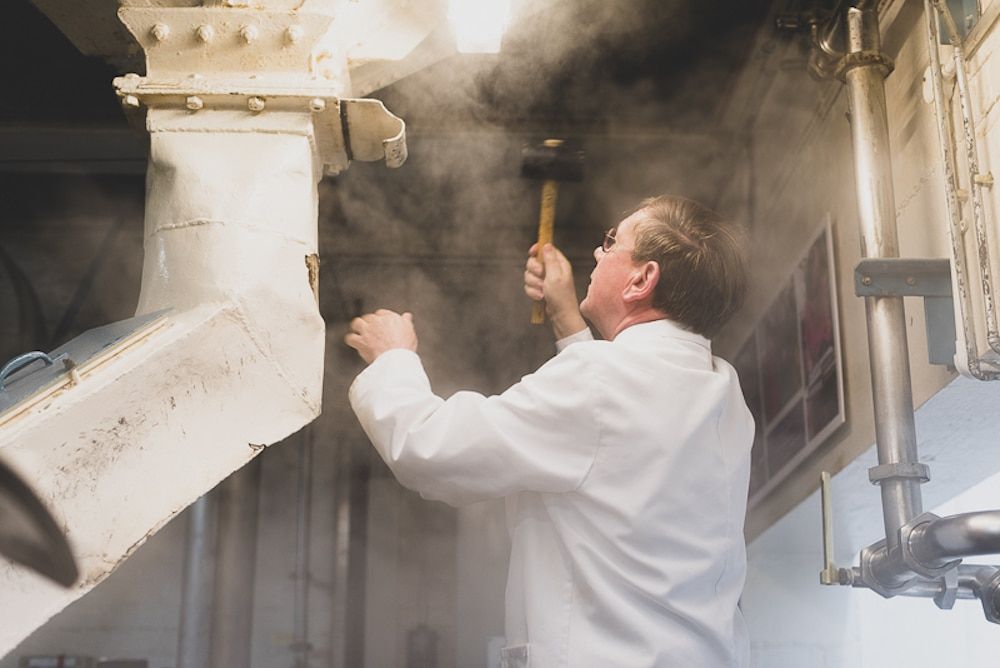 Even more important…
The return to local agriculture of all by-products, such as spent hops for mulch fertiliser or spent grains as cattle feed.
Energy saving devices such as our heat exchanging paraflows which minimise the boiling of water from cold for mashing.
Harvey's Brewery Depot is run on 544 roof solar panels. The panels generate an estimated 92,000kWhs of electricity a year, with any surplus feeding back into the local grid.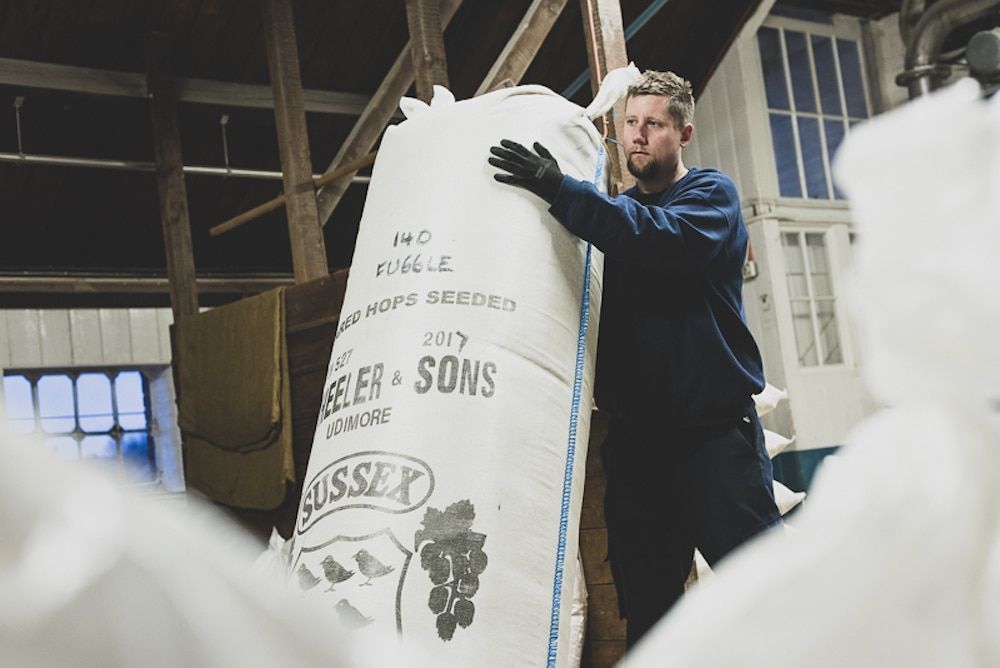 Harvey's Brewery | Sustainable Practices
Harvey's returnable packaging: both casks and bottles are returned to the brewery for washing and reuse.
Short range supply: 80% of Harvey's Brewery beer is consumed no more than 50 miles from Lewes. We have turned away trade if it's too far away.