Pan by Lost Boys at Shelter Hall
If you go down to the beach today you in for a real treat! The hugely popular and hands-down delicious eats by Lost Boys are now being served for dine-in or take away at Shelter Hall. Their crispy fried chicken, burgers and fries are perfectly suited to saucy seafront seasons.

Lost Boys Chicken at The Joker Brighton
The Joker pub has long been a bright and lively venue that sits in a prominent position at the busy crossroads of Preston Circus. The pub was reborn as The Joker in 2014. Lost Boys Chicken runs the kitchen at The Joker, headed up by Tom, who started his operation with a street food van in Shoreditch.
Elle tries takeout
Fried chicken – a delicacy which has made a real mark on us in recent years; a mark beyond its usual association with a dirty night out!
In Brighton we are fortunate to be in abundance of notable options and it has to be said that Lost Boys Chicken is a firm favourite of the city. Being one of the first to offer its multi-award winning New York style buffalo wings and signature sandwiches – first serving out of The Joker on Preston Circus, expanding with Deliveroo Editions, to reaching further and wide across London and the South East.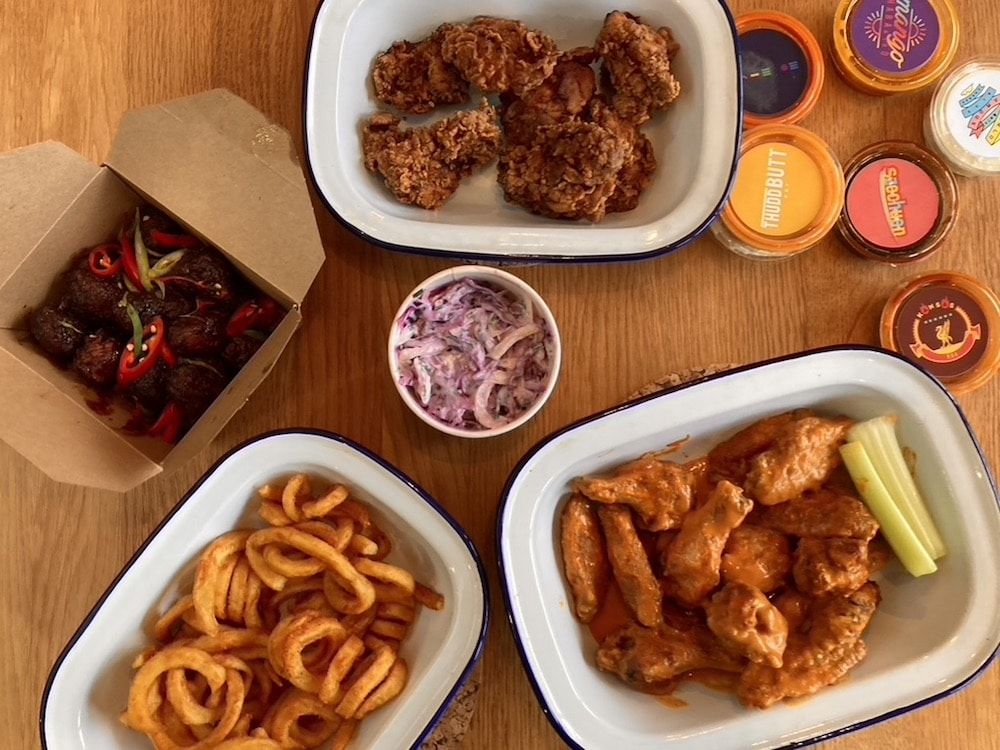 After dining at The Joker since the very beginning, I have to say that beyond the very crispy chicken, it's the sauces that make it particularly special for me. But owner Tom is more than just a spice genius, and equally more than just the owner of a thriving hospitality business. From speaking to him on the phone he is charismatic and bursting with plans to pivot his business amidst these (dare I say it) unprecedented times. In his own words, he says,
"Food brings friends together. This journey started from when my mates and I used to meet up in town sharing 6 boxes of nuggets. It's about bringing that experience back. Sharing stories, troubles, jokes and most importantly friendship and food. Remembering the old times and looking forward to times ahead".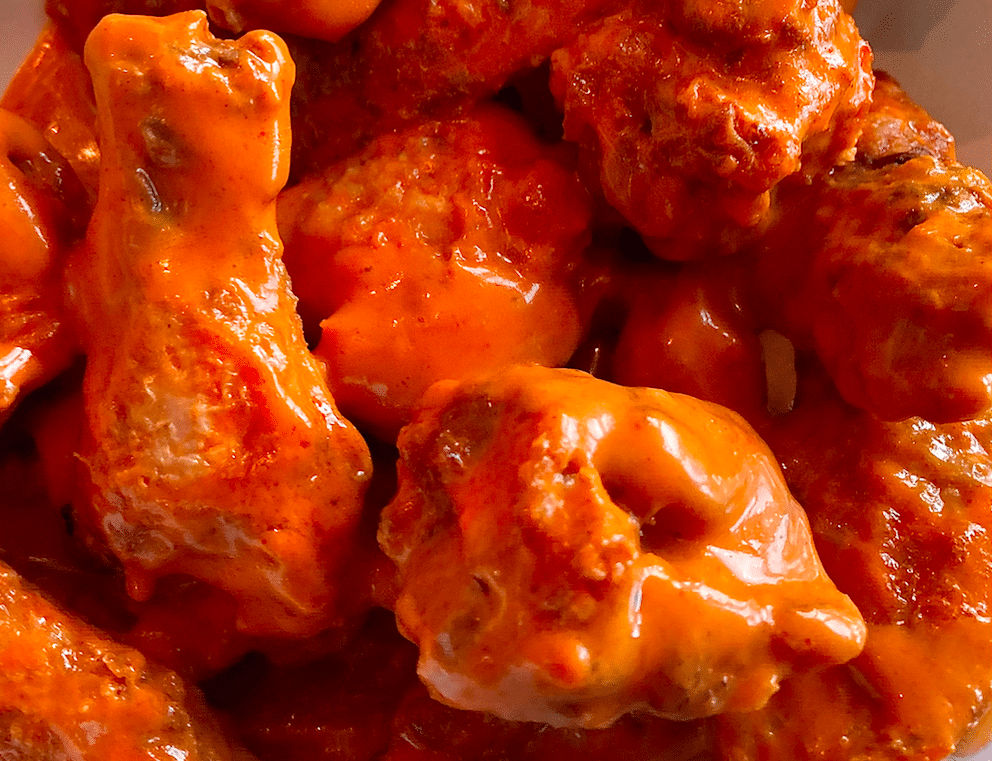 Despite having no other option but to temporarily close the kitchen at The Joker, this spirit still translates in the food and service produced from the Deliveroo Editions site. Tom was quick to respond to our questions from the moment we contacted him on Instagram to ask about the business, and how the menu has evolved from its early days.
You can really tell he lives and breathes this ethos around food, and acknowledges its profound mark on society. We were discussing how this rings true now more than ever (even with restaurants closed), and agreed that food unites us. Not only does this indicate his determination to preserve this community, but also signifies why he is so passionate about maintaining the highest standards with deliveries. So without further ado, here is what we made of our Lost Boys Chicken delivery!
Lost Boys Chicken; the home edition
It was a drizzly Sunday afternoon in lockdown when the doorbell rang and our Deliveroo driver stood outside with a bag full of unbeknown goodies. Honestly? We couldn't decide what to choose from the menu because it all sounded excellent, so we left this for the kitchen to decide with no prompts other than "we eat everything", and they literally provided us with just that! But this was not in a careless way; more that these guys were clearly proud of their offerings from each part of the menu.
It's worth noting that everything was superbly packaged, with the individual contents of each box clearly being considered and finished with their really cool, branded stickers. Most impressive was the burger boxes, which resembled a work of art as you opened them to reveal some sort of origami to firmly hold the burger in place.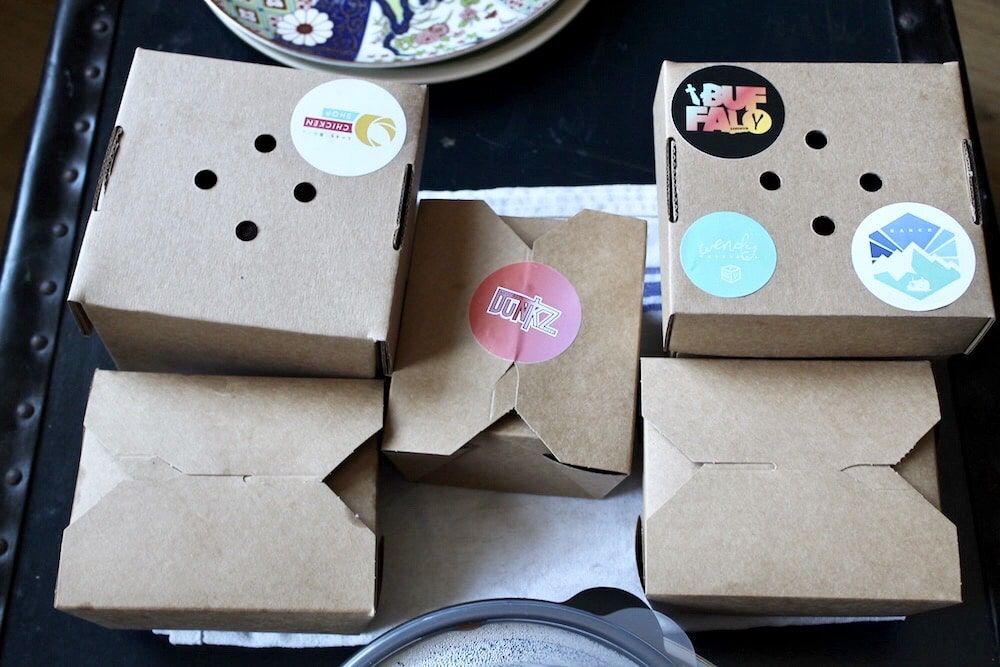 The Food
Nothing here is overcomplicated. The menu is simply split into the following:
Wings, Fried Chicken Sandwiches (including meat alternatives), Sides and Dips. So what's their USP you may ask? It's all in those sexy, sometimes spicy sauces, which are made to be smothered on your chicken or those acclaimed curly fries. Yes, they've even nailed this childhood favourite… light bulb moment – this is where the name Lost Boys finally made sense to me!
For this reason dips/sauces are probably the biggest part of the menu, but I advise you to be brave. Can't decide between a few? Get them all, because gaining perspective of all the varying flavours is part of the experience. Beyond that, I can assure you will not be disappointed.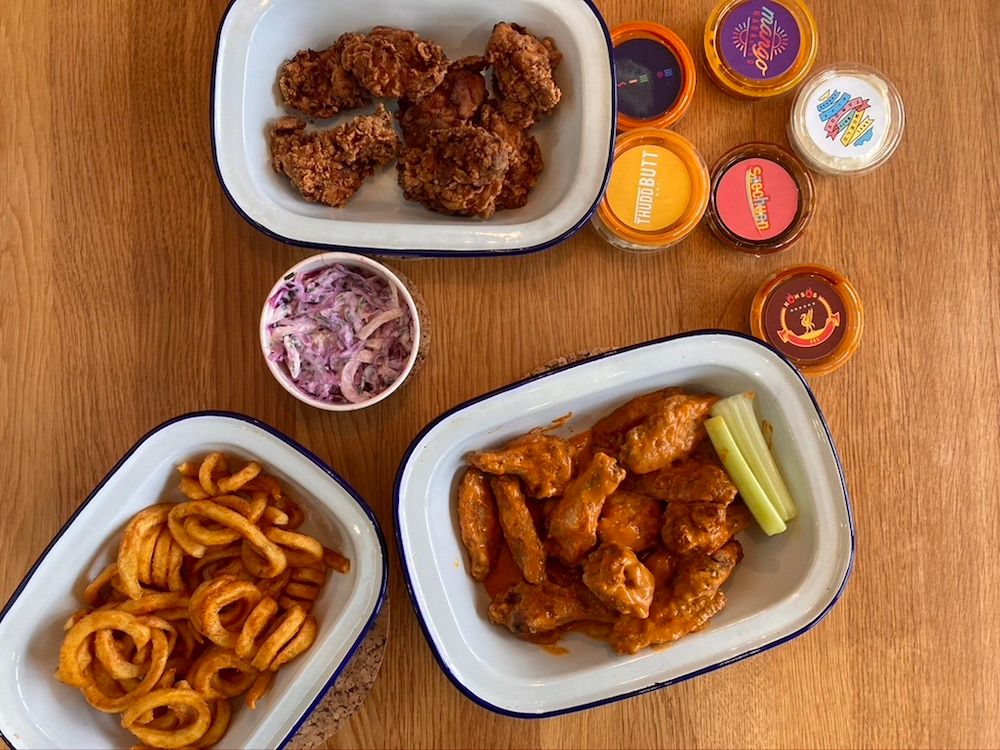 Sauces
We tried the following sauces (I think this was quite literally all of them).
Blue cheese dip: more of a dip, but this has to be at the top of my list because it has been my favourite since my first visit!

Wendy: this has a mild to medium, tangy, calm cayenne flavour and it perfectly compliments the chicken. This has been my go to sauce for the Buffalo Chicken Sandwich. It goes handsomely with the blue cheese dip.

Thuddbutt: a medium spice with smokey, slightly fragrant flavours in the background from the Naga, which are chillies cultivated in North East India and Bangladesh.

No Name: this is for the real heat lovers; made from fermented Scotch Bonnet and Carolina Reapers. This tastes like LAVA, so I personally enjoyed lightly dipping my curly fries into this.

Korean (VGN): as expected with a mild, savoury flavour made from sesame and gochujang.

Kansas BBQ (VGN): This was my brothers favourite with a smoked paprika, tangy, candied flavour.

Mango habanero (VGN): this had a very fruity, tropical taste with a hint of spice in the background.

Szechuan (VGN): think silky, soy, ginger and garlic, spring onion and mild red chilli flavours. 
SIDES
Of course, it would mean very little for these to be unaccompanied by some mains and sides, which some may argue are equally the star of the show. Despite Lost Boys being renowned for their crispy chicken, there's now an equally sumptuous Vegan menu to go alongside. We tried the following:
Mock fried, vegan chicken poppers (covered in Szechuan sauce). Given neither of us are Vegan, these were genuinely tasty enough that I would favour these over chicken on some days! These arrived in a perfect amount of sauce to the point where they were well covered with enough extra for dipping, although in no way left to get soggy. 

Wings (covered in the Wendy sauce, served with celery and blue cheese dip).

When it comes to the wings, I personally think it's a non-negotiable to get the original Wendy sauce to really bring that authentic American experience to life, using the celery and blue cheese dip to compliment the tang of the Wendy sauce. Given the amount you get in a box, these are insane value for money, and be prepared to get your hands filthy!

Fried chicken dunkz (XL chicken thigh nuggets, coated in the LBC 16 herb and spice blend and fried in crispy buttermilk). The crisp on these was nothing less than spot on. After years of being a wings enthusiast, I genuinely think these have now made the top of the chart as my favourite item on the menu.

Curly fries (covered in Tinks fairy dust which I presume is a concoction of garlic, onion powder, salt, pepper and a hint of paprika?! ). These aren't just your frozen fries for a lazy meal at home, or from a plate at a kids party; these are subtly seasoned and in no way soggy – something I was dubious of beforehand.

House slaw; because it's bringing something healthy to the table, right? A nice add on to neutralise some of the flavours from the sauces, allowing you to carry on eating.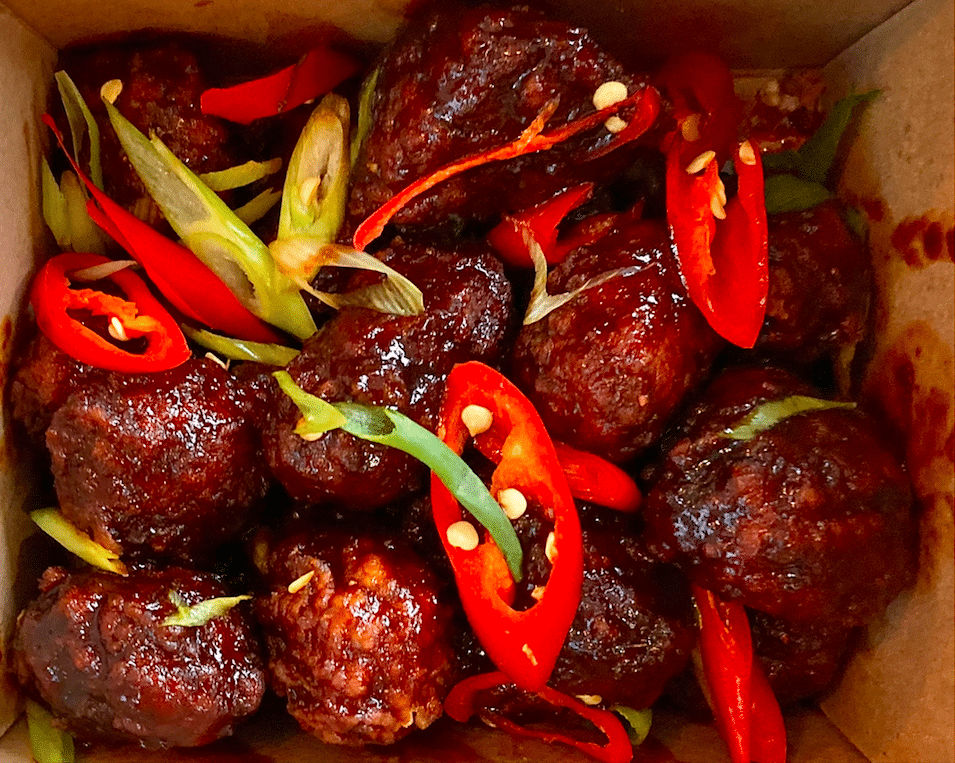 Fried chicken/Lost Boys Plant Based sandwiches
All chicken is brined for 24 hours, soaked in buttermilk and coated in the LBC 16 herbs and spice blend – I never knew this, but brining the chicken beforehand lets it absorb some of the water and become more tender when cooked (not to mention the salt will draw deep into the meat, making it all the more tasty). 
My brother opted for the Korean Kimchi sandwich which consisted of fried chicken thigh, Korean BBQ sauce, kimchi slaw and kimchi mayo. Given I've tried the Buffalo Chicken Sandwich on a number of occasions, this time I went for the newest addition to the menu; the Vegan Smokey BBQ Facon Mock Fried Sandwich which I have to say was equally as impressive. This was made from BBQ glazed mock fried chicken, mayo, American style cheese, crispy smokey Facon and a sprinkle of crispy onions.
Now I'm a fried chicken loyalist, but if I could steal a dunk or two from one of the sharing plates then I'd order the Vegan again without a question in mind! It was interesting to mix up the textures (given we had already eaten a lot of chicken as it is).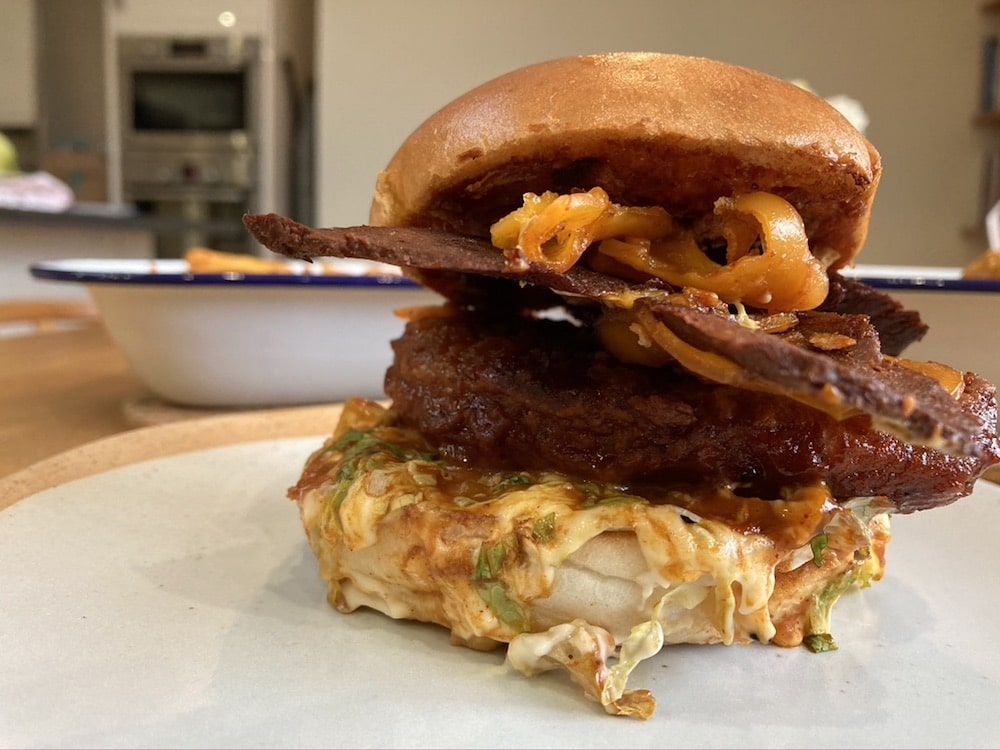 To conclude, there's not a single thing I wouldn't re-order again especially as it all travelled well. Now while that's quite a lot of information to take in, I thought I'd summarise our experience in bullet form.
Unmissable things for next time
For me: Fried Chicken Dunkz, blue cheese dip and Wendy sauce. Curly fries can't go a miss.

For my brother: Fried Chicken Dunkz, blue cheese dip, or the Buffalo Chicken Sandwich in Kansas BBQ (also with a side of curly fries).

Over-order on sauces. There are so many funky flavours to try, each of these bringing something really unique. Even if you don't finish a pot then it can be stored in the fridge for future dipping days.

Get enthusiastic with the kitchen roll!! Keep an entire roll on the table and be prepared to get your hands really messy, particularly with those saucy wings.

Order on an empty stomach; these guys aren't shy on their portions. 
Follow Tom and his team on Instagram to hear about the exciting happenings to be released in the very near future!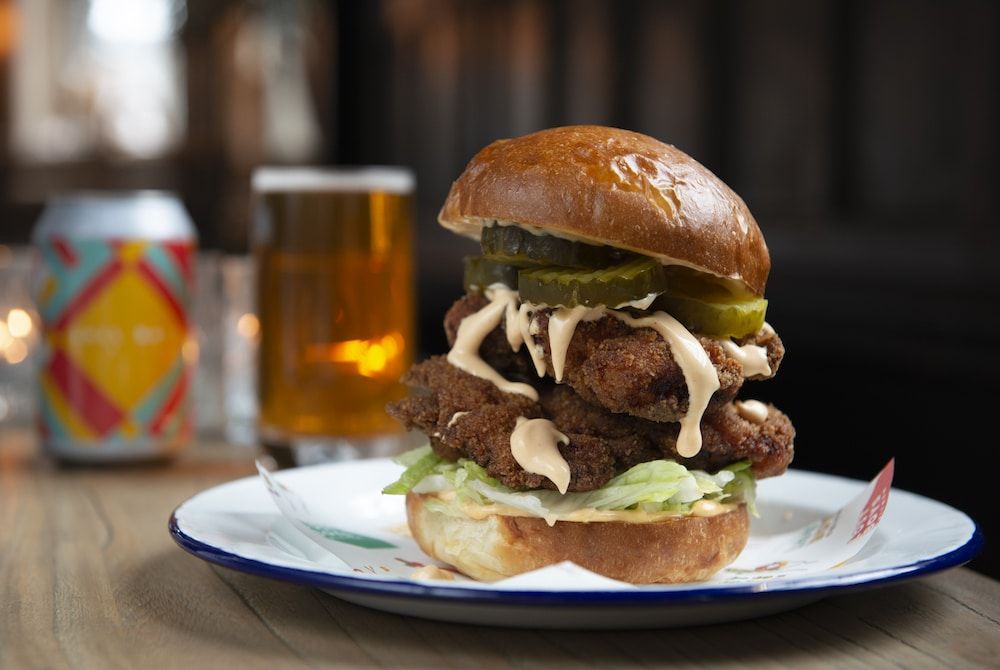 Sharing is caring
Tom wanted to make food that was fun and for sharing, the sort of good mood food he remembered eating with his family as a child.
Having earned a top-three spot in the Brighton Restaurant Awards in 2018 and 2019, and claiming the first place spot for Brighton's Best Takeaway, we think it's time The Lost Boys changed their name to The Winner Boys, but perhaps that is immodest?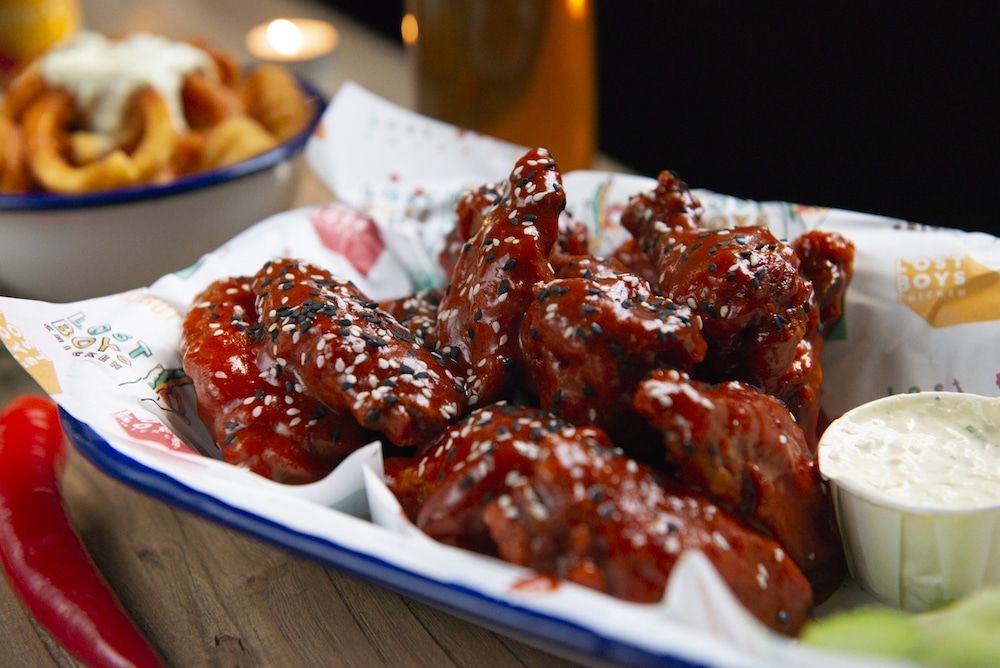 Buffalo wings and beastly burgers
Any first time visitor to Lost Boys Chicken should orientate themselves about the chicken wings served with celery sticks, blue cheese sauce and add on a portion of the classic Wendy sauce. Burgers come under the guise as 'sandwiches', the Chicken Shop sandwich is a pimped up version of the high street chicken burger which somehow retains all the dirty pleasure while improving on the quality.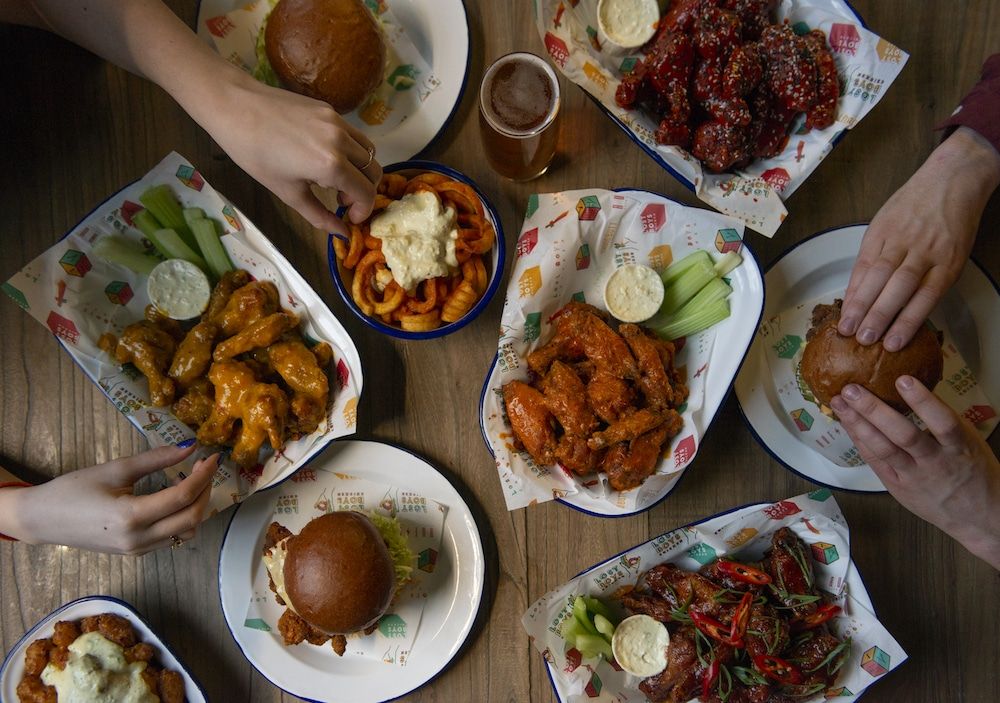 Special Sauces
Their wings baskets come with a variety of sauces all made in small batches to unique recipes. Sauces escalate in intensity, play it safe with the original sauce, or ramp things up to ridiculous with the insanely spicy and tear-inducing shadow sauce. Fancy playing with your food? Why not order the roulette and share with your mates; just pray you don't pick the hidden spicy shadow wing.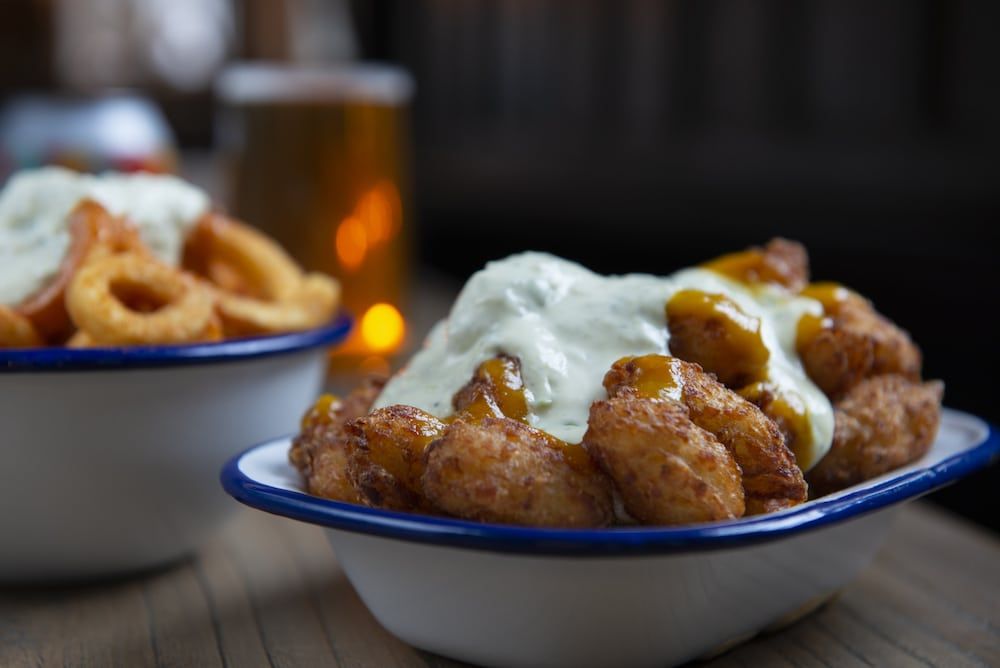 Something for everybody
And it's not just wings, signature sandwiches include meat and veggie and vegan options that taste great washed down with a craft beer. Lost Boys have come up with their own take on vegan nuggets, with six pieces of spiced and breaded aubergine in a basket, so vegans can have the sticky messy fun of chicken wings without the chicken. There's also a wide selection of sides and extras available to bolster your meal, including four types of chips.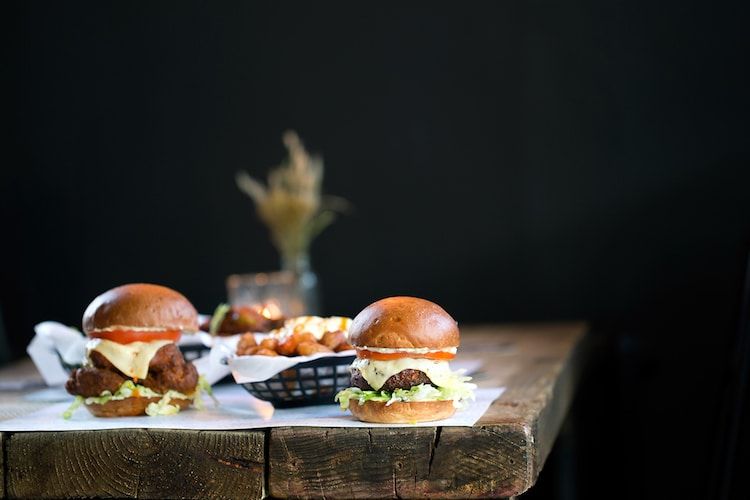 Eat, drink, dance
Home to the Lost Boys Chicken kitchen is The Joker, a great pub for any time of day with midweek food deals from Lost Boys Chicken making it ideal for a chilled catch up with friends over lunch. Always looking to inspire social eating Lost Boys have vowed to permanently run their Wing Wednesday, 3-4-2 on wings every Wednesday, forever.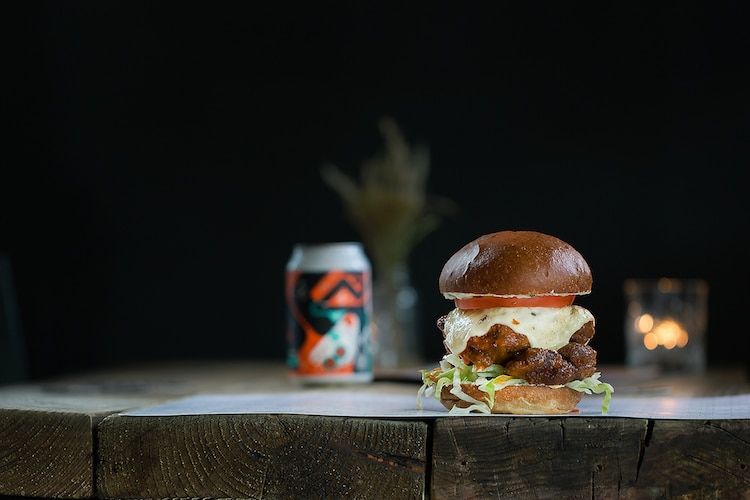 To wash all that down, The Joker serves everything from cocktail creations through to craft beers and a good selection of wines, there is something for every taste here. From the comforting and cool interior to the friendly and knowledgeable staff, everything at The Joker has been designed for maximum enjoyment. Brighton's best spot for those in the know.
Make a reservation
Book a table at Lost Boys Chicken by calling 01273 675769 (Please mention us when you do 🙏)