The sister business to Lost Boys Chicken is Lost Boys Land which is located on York Place.
Lost Boys Chicken at The Joker Brighton
The Joker pub has long been a bright and lively venue that sits in a prominent position at the busy crossroads of Preston Circus/ Preston park. The pub was reborn as The Joker in 2014. Lost Boys Chicken runs the kitchen at The Joker, headed up by Tom, who started his operation with a street food van in Shoreditch.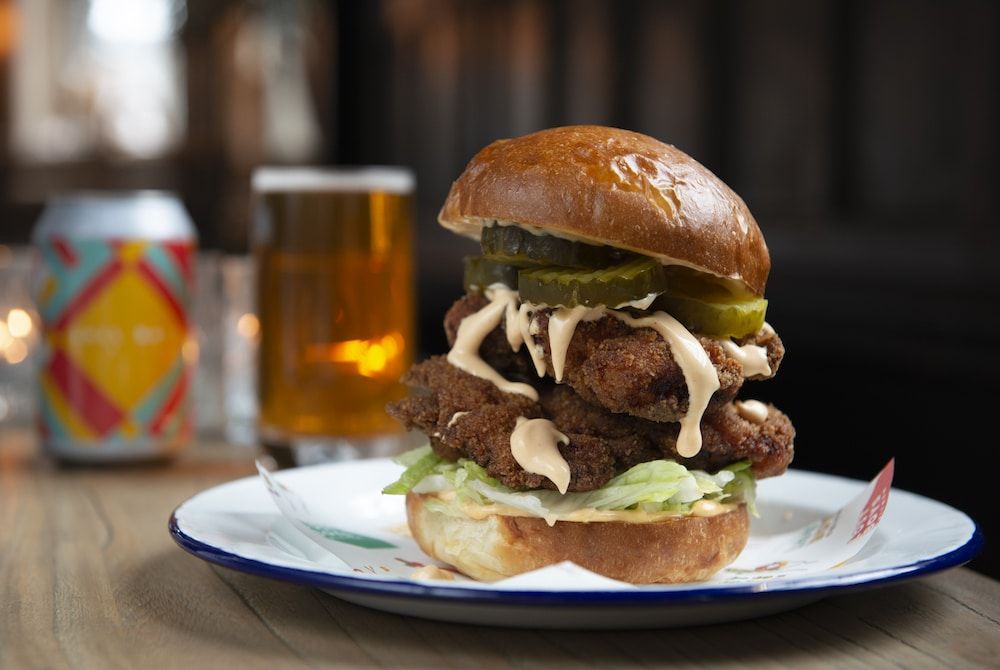 Sharing is caring
Tom wanted to make food that was fun and for sharing, the sort of good mood food he remembered eating with his family as a child.
Having earned a top-three spot in the Brighton Restaurant Awards in 2018 and 2019, and claiming the first place spot for Brighton's Best Takeaway, we think it's time The Lost Boys changed their name to The Winner Boys, but perhaps that is immodest?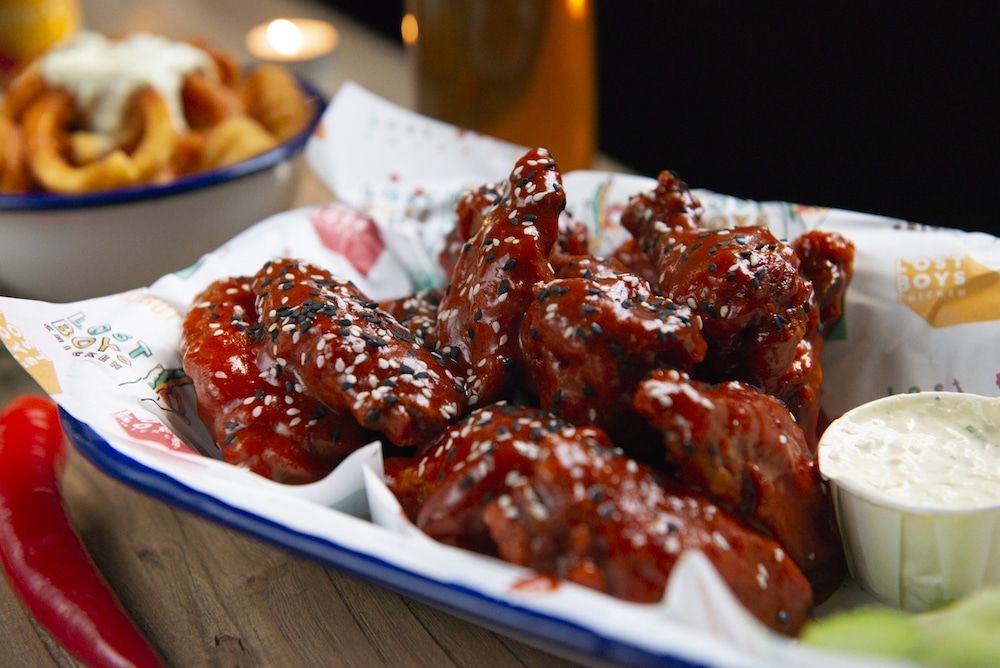 Buffalo wings and beastly burgers
Any first time visitor to Lost Boys Chicken should orientate themselves about the chicken wings served with celery sticks, blue cheese sauce and add on a portion of the classic Wendy sauce. Burgers come under the guise as 'sandwiches', the Chicken Shop sandwich is a pimped up version of the high street chicken burger which somehow retains all the dirty pleasure while improving on the quality.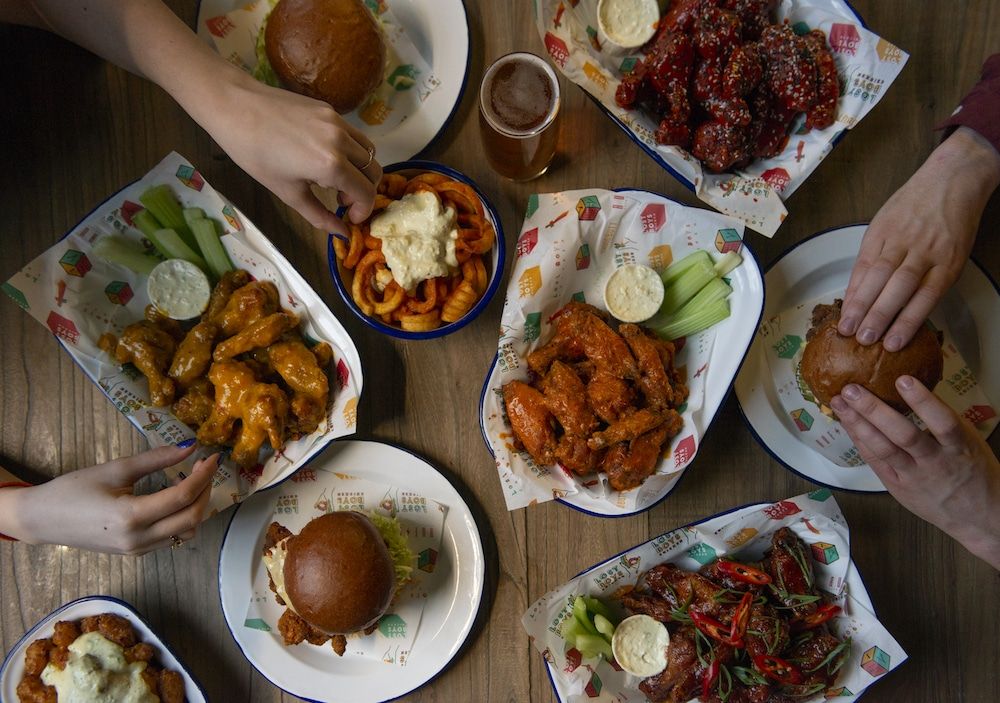 Special Sauces
Their wings baskets come with a variety of sauces all made in small batches to unique recipes. Sauces escalate in intensity, play it safe with the original sauce, or ramp things up to ridiculous with the insanely spicy and tear-inducing shadow sauce. Fancy playing with your food? Why not order the roulette and share with your mates; just pray you don't pick the hidden spicy shadow wing.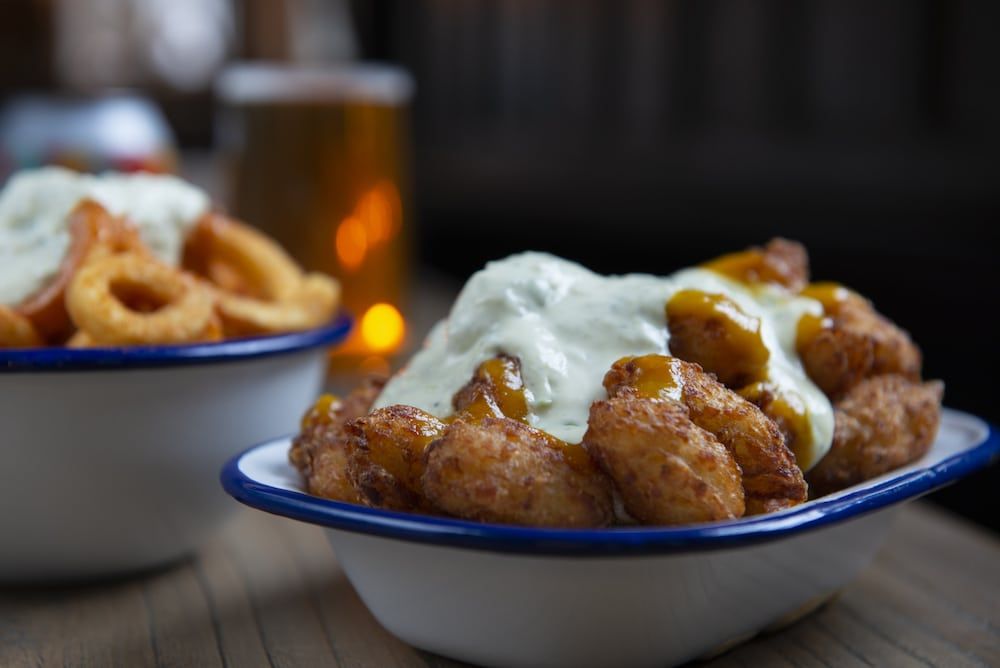 Something for everybody at Lost Boys Chicken
And it's not just wings, signature sandwiches include meat and veggie and vegan options that taste great washed down with a craft beer. Lost Boys have come up with their own take on vegan nuggets, with six pieces of spiced and breaded aubergine in a basket, so vegans can have the sticky messy fun of chicken wings without the chicken. There's also a wide selection of sides and extras available to bolster your meal, including four types of chips.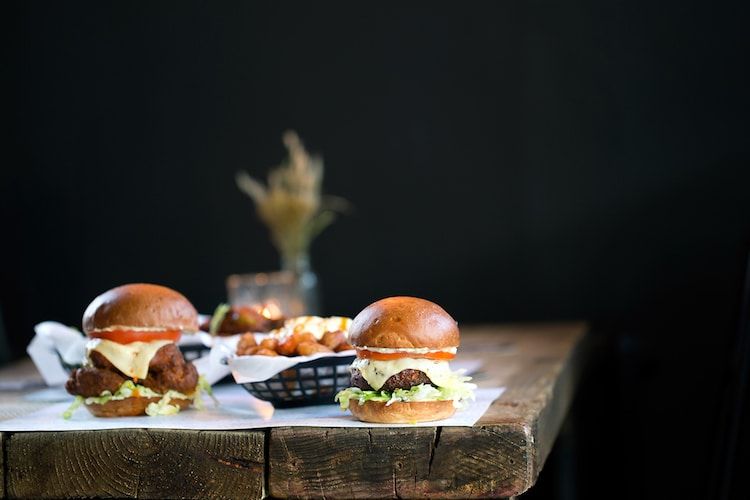 Eat, drink, dance
Home to the Lost Boys Chicken kitchen is The Joker, a great pub for any time of day with midweek food deals from Lost Boys Chicken making it ideal for a chilled catch up with friends over lunch. Always looking to inspire social eating Lost Boys have vowed to permanently run their Wing Wednesday, 3-4-2 on wings every Wednesday, forever.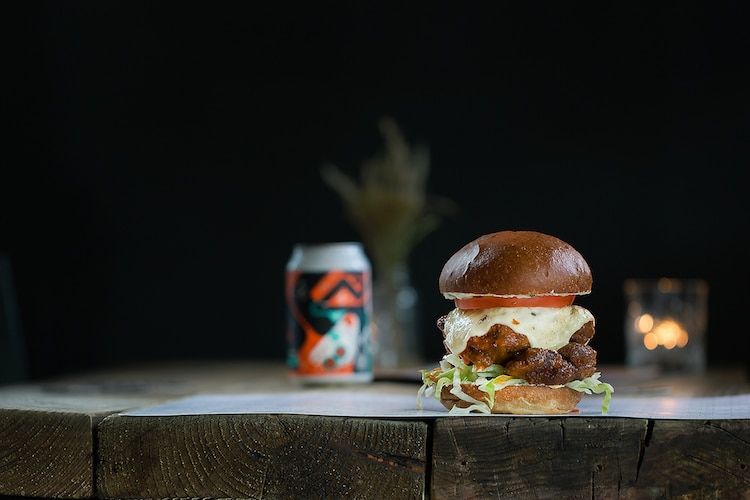 To wash all that down, The Joker serves everything from cocktail creations through to craft beers and a good selection of wines, there is something for every taste here. From the comforting and cool interior to the friendly and knowledgeable staff, everything at The Joker has been designed for maximum enjoyment. Brighton's best spot for those in the know.