Friendly Comfort at The Mesmerist
Famed for cocktails and reverie, The Mesmerist may seem like an unusual choice for a quiet Wednesday night dinner but, I am here to let you know that the Mes, much like my winter dressing choices, has many layers and one of those layers makes for a chilled and enjoyable mid-week dining experience.
Don't get me wrong, even on a Wednesday The Mes retains its friendly, vibrant atmosphere; the room is buzzing with laughter and conversation, but the music is relaxed (we found ourselves in love with the playlist) and so are the patrons.
The vibe is very much after work drinks and a bite to eat with friends…
…and thanks to the thoughtful design of the interior there is enough space for everyone to sit and relax and enjoy themselves.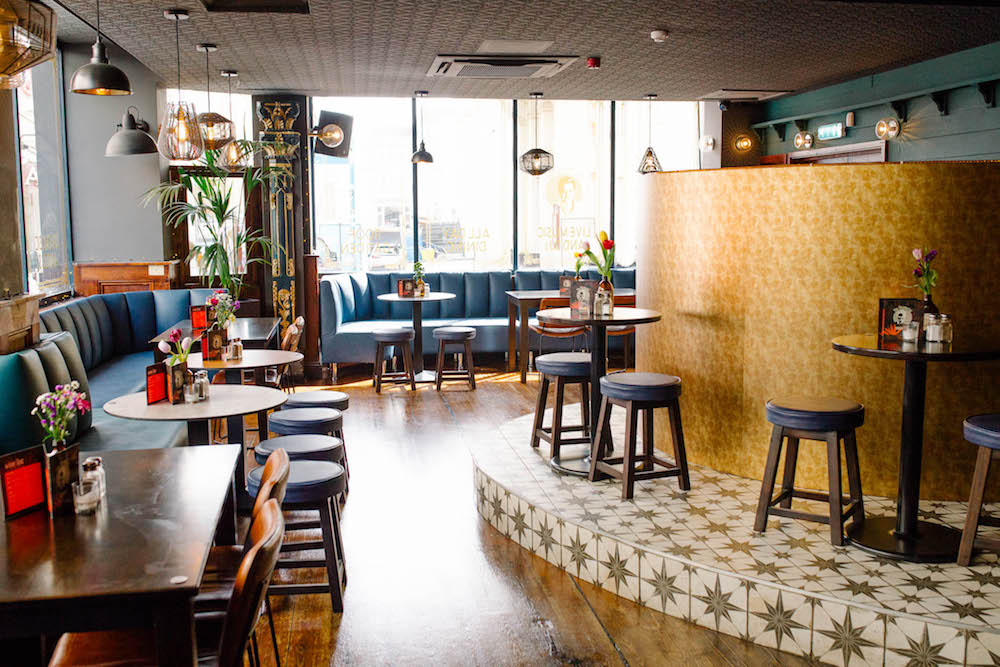 Stylish and Eclectic
The first thing you notice about The Mes is, of course, the décor. Inspired by speakeasys and the gin palaces of yore it is a feast for the eyes; sumptuous fabrics, glamourous wallpapers and extravagantly fabulous set pieces create a stylish and eclectic public house that is uniquely Brighton.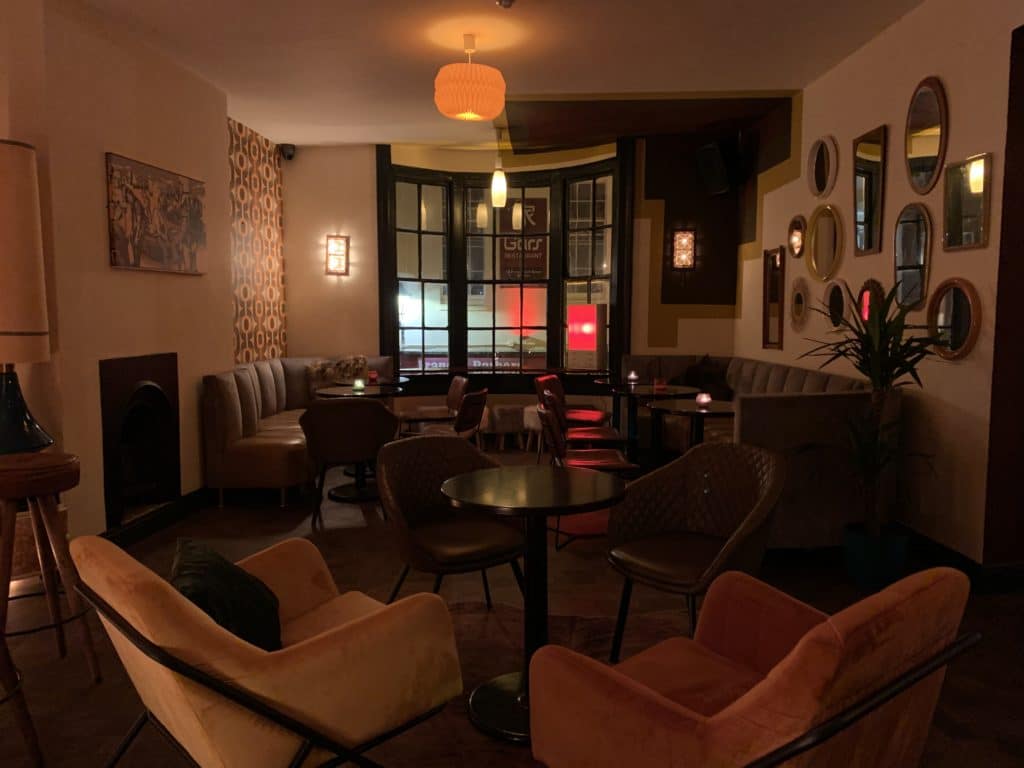 I absolutely love this space – there is always something new to see and each floor offers a chance to be taken in all over again and, as an added bonus, the famous roof terrace is now winter ready so the party can still carry on outside.
Uniquely Mes
Dazzling first impressions aside, I am delighted to report that the seating is as comfortable as it is gorgeous, and the staff were attentive and accommodating (shout out to our waiter Sam for 5* service!) I mentioned I was not drinking (school night!) and Sam whipped a virgin Mojito as if out of nowhere and kept it topped up all night.
The cocktail list alone deserves a round of applause, it has something for all taste buds, the salted caramel espresso Martini being a particular Brighton favourite. They also have a banging selection of local beers and have partnered with the Laines Brewery who are running the bottle shop (walk towards the loos on the ground floor) where you can get all your favourites brews to takeaway.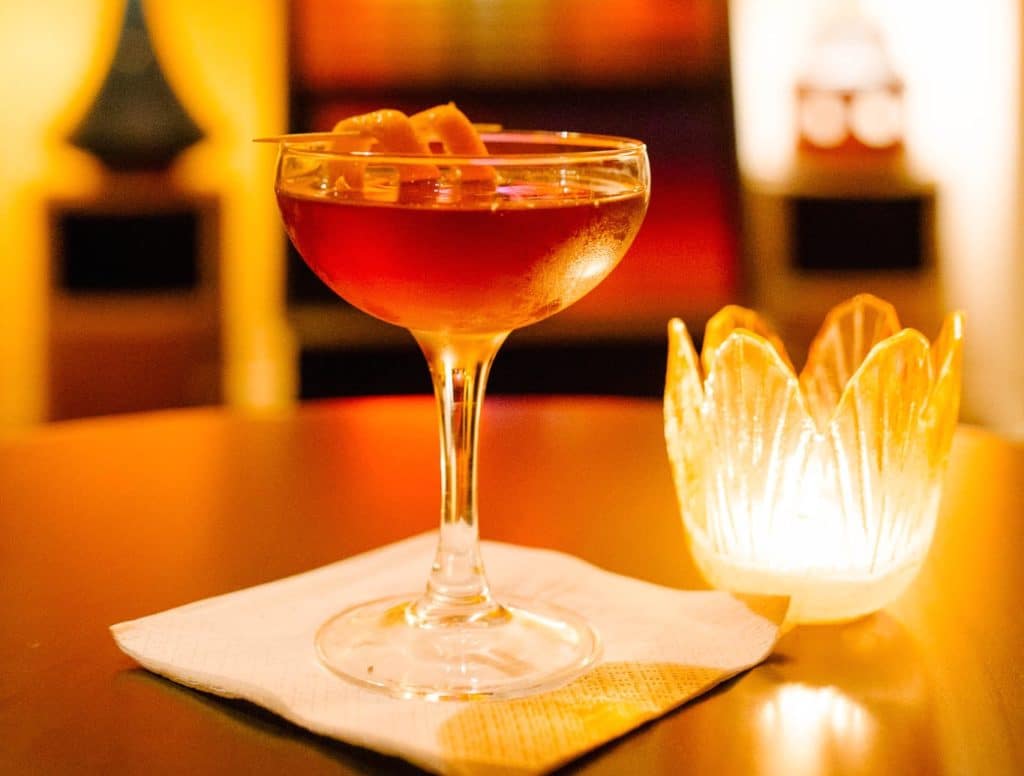 Midweek Eats
The new menu at The Mes screams pub grub in the best way. The new menu focuses on a BBQ smokehouse theme, working with Southern and deep South flavours that bring something pretty unique to the dining scene in Brighton. Think sharer plates, burgers and main dishes like tofu tacos. Fear not, the classic English main courses remain, all sourced local or made onsite with sides that dare you to eat them.
We started with a plate of buffalo glazed chicken wings with blue cheese sauce to share and it was as deliciously messy as it sounds. The buffalo glaze was sweet and fiery, the sauce creamy and tangy, the wings themselves cooked to perfection.
At one point we ran out of chicken and just ate the sauce with a spoon it was that good.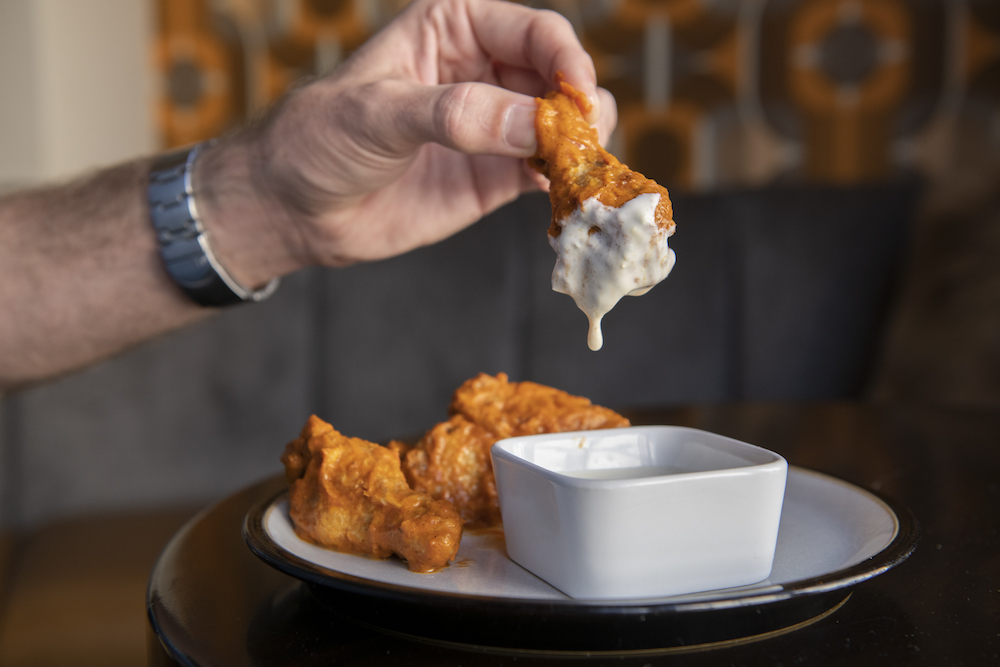 For our mains we chose the Cajun fried fish burger with chips, the mac & cheese with garlic crisped kale and cherry tomatoes and, as an after-thought, we added a side of deep-fried pickles.
The Cajun fish burger came on a brioche bun with lashings of Pico di Gallo. The Cajun spice was aromatic without being too fiery and the Pico di Gallo was a refreshing backdrop that worked to enhance the flavours of the dish rather than overpower. The chips were good and honest and well-seasoned.
Cheesy dreams
The mac & cheese comes as a huge portion of cheesy dreams which is offset by the crunch of the garlic kale, with fresh whole cherry tomatoes baked into the dish for a sweet and tangy edge that compliments the cream.
Word of warning – when I say a huge portion, I mean it. If you fancy the carbs without the coma you can order the kids size, no one will mind. The sleeper hit of the evening was, however, the humble pickle. Having never eaten them deep-fried I am delighted to report that they are at once sweet and savoury, crunchy, a little al dente and all the way delicious.
If you don't believe me, go and try some for yourself.
We finished our evening with the vegan dessert option – a heaped plate of blueberry pancakes with maple syrup and vanilla ice cream and what can I say? Our collective sweet tooth was thoroughly satisfied, can highly recommend as a shared dessert or a full dessert for one.
Comfort food for the soul
The Mes is a lively, good-natured kind of place which benefits from its versatile nature; it has everything you need for a quiet weekday with friends (or indeed a louder weekend with friends) and does so with spades of glamour and, dare I say, a slight hint of rakishness. It is a gorgeous space and with so many exciting events and a new winter cocktail menu on the horizon there are so many great reasons to visit.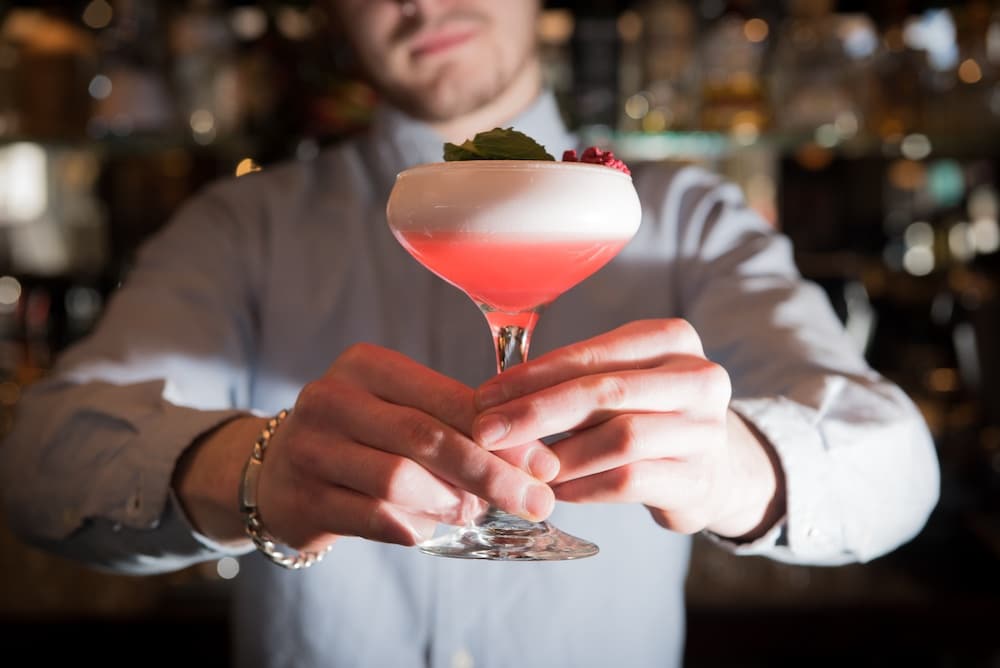 The new menu at the Mes is the kind of offering that fills you up and warms you from the inside, comfort food for these long cold nights ahead. If you must go out, make sure you stay warm and make sure you make it to the Mes.