A Journey Into Spice: Planet India
If you've passed by Planet India, nestled in a row of sixties yellow-brick flats on Richmond Parade, you'll have probably noticed it. The bright pink exterior and odd-font gold signage screams of kitsch and shines from its somewhat drab surroundings.
Planet India bills itself as 'pure vegetarian, authentic, home-made Indian food made by authentic home-made Indians' and they couldn't have said it better.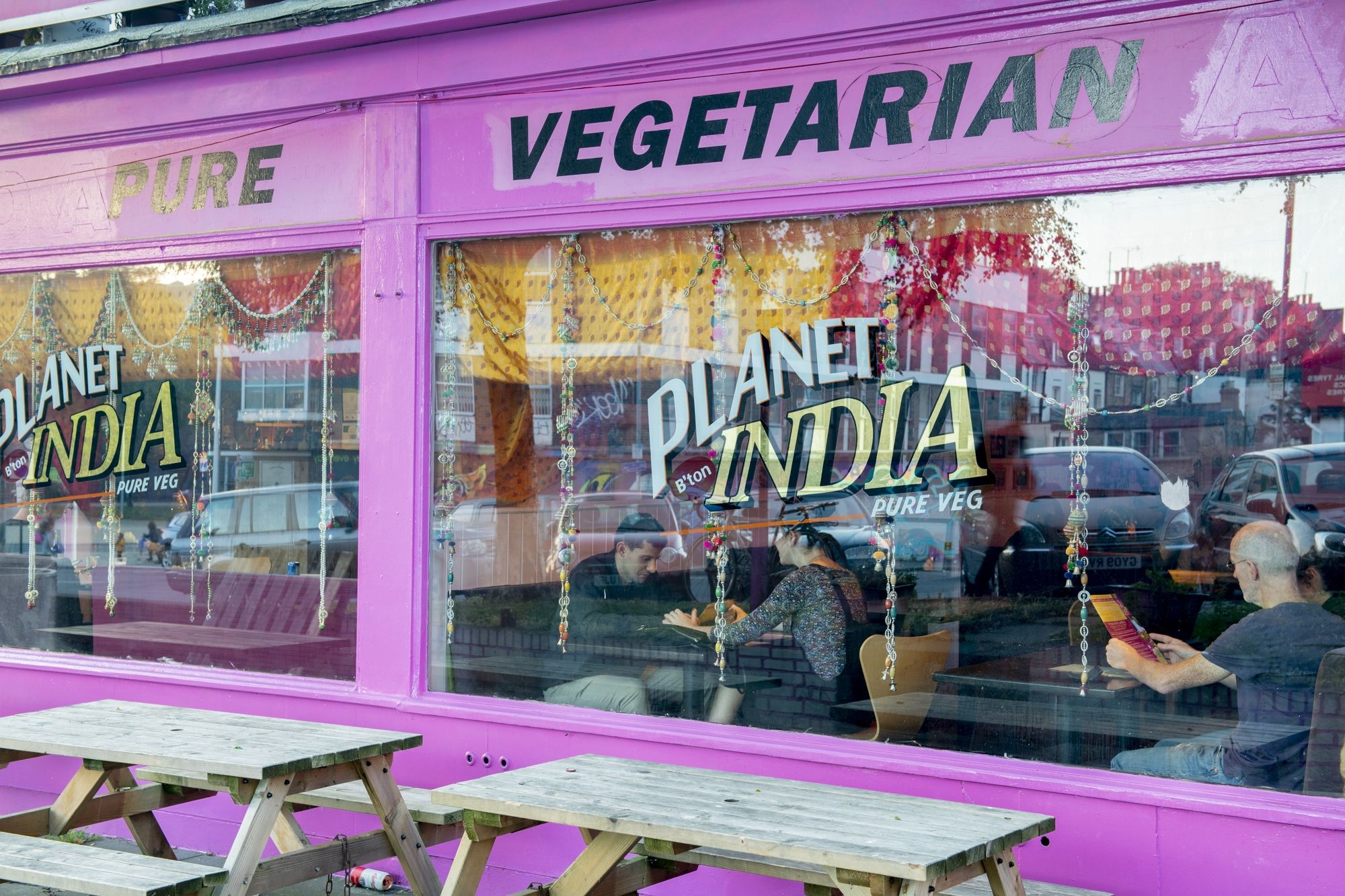 A favourite since 2004
Owners Nilesh and Mamta Rupani opened Planet India in 2004 and it's been operating at its current location for twelve years. Inside, family photos adorn the walls under a sea of brightly coloured fabrics circling the ceiling. If pressed, we'd describe it as a mixture between an Indian Charlie and the Chocolate Factory and the quirky front room of your much-loved long-lost Indian family. Because Planet India beckons you in with a promise of playful food and journey into spice with a twist that's terrifically nice.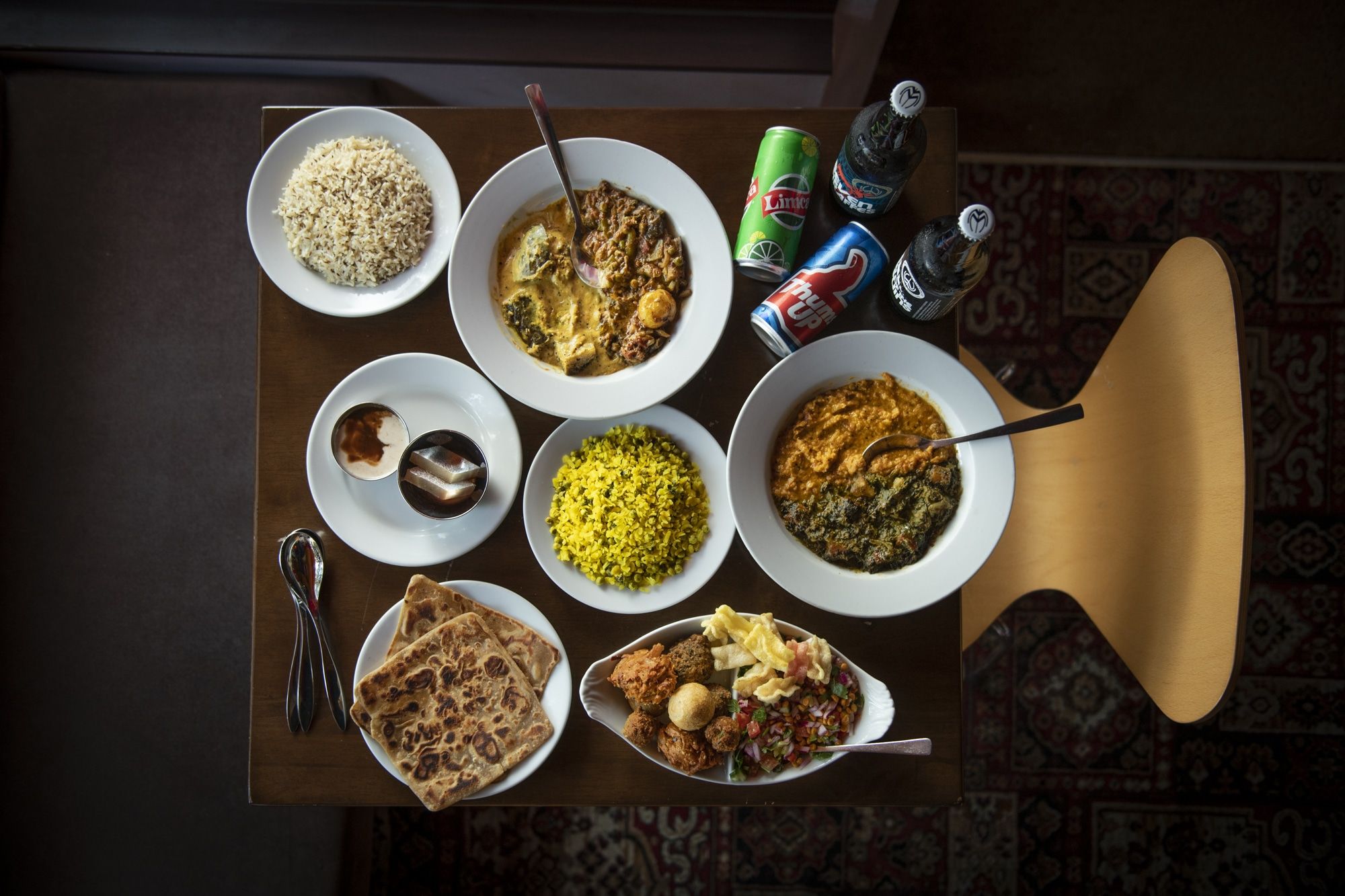 Nilesh, who goes by the nickname Neez, insists that they don't take themselves too seriously. This is evident on the menu, which is full of cheek and wit.
But when it comes to the food, it's clear that they've created a selection of dishes designed to tantalise the tongue and conjure up kid-like glee.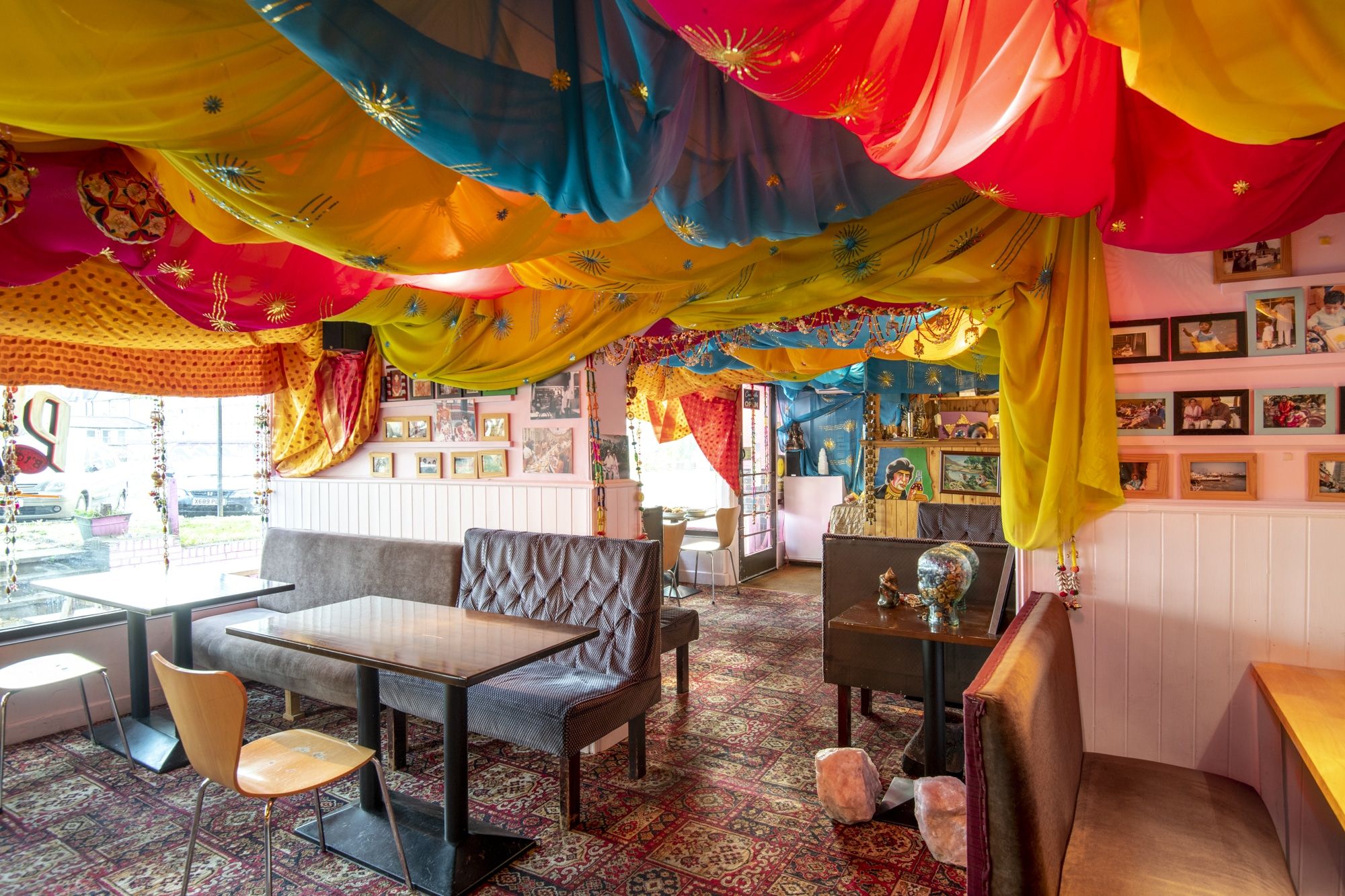 Popular Pani Puri
Take the popular Pani Puri. These can be described as poppadum profiteroles, served with a filling of spicy room-temperature black chickpea and potato mash, a dust of masala mix and a silver jug of mint, tamarind and black sea water (!). Constructing each little sweet-spice bomb is a joy in itself, but the explosion of fiery-yet-cooling, contrasting tastes as it bursts in your mouth is most definitely an adult experience.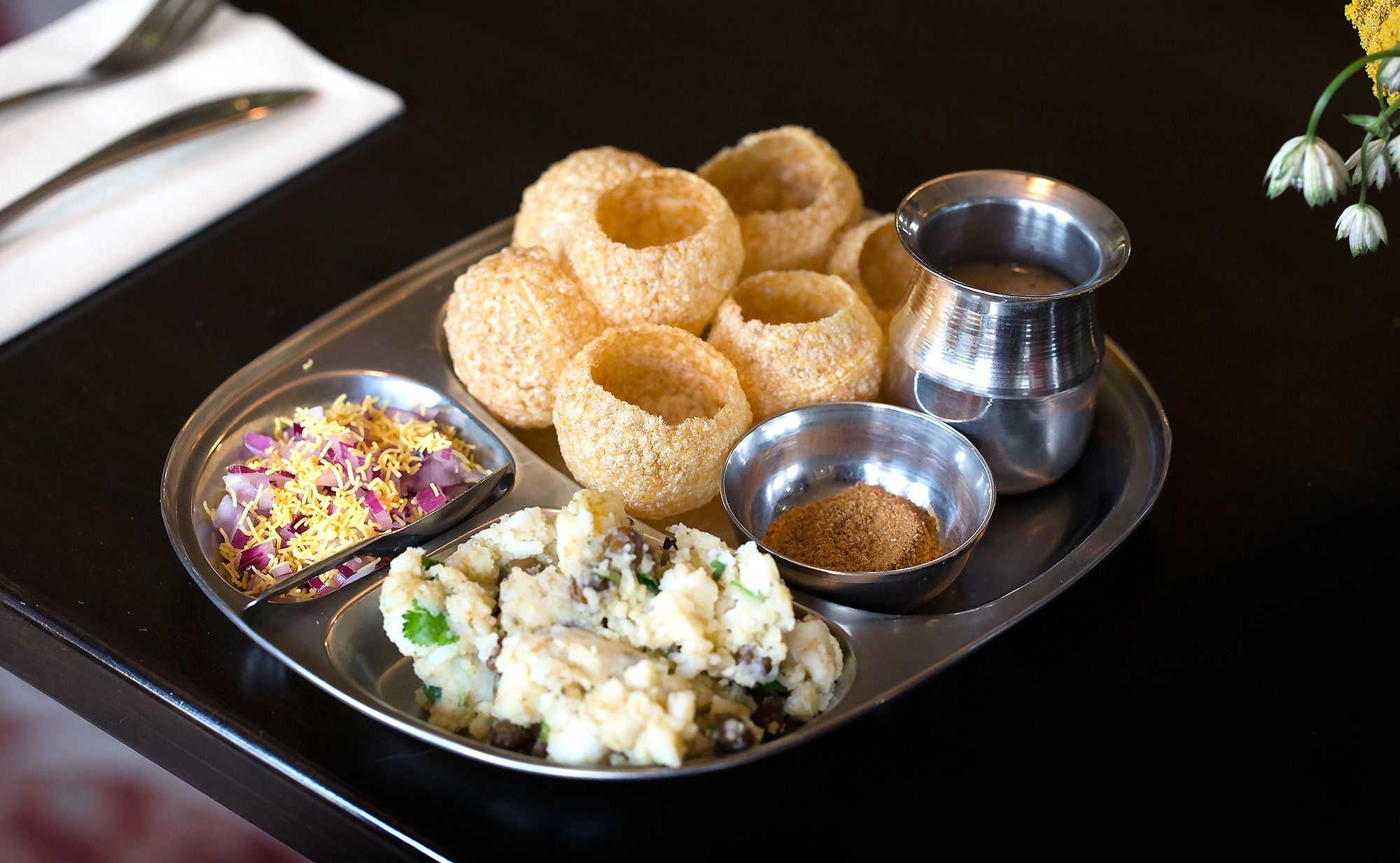 Starters with a colossal kick
Among the starters are the most soft-yet-crispy and grease-less onion bhajis we've ever tasted; Ketchoris pastry balls mixing creamy sweet coconut with spicy peas; and the delicious Khaman dhokla savoury sponge cake, served with a splash of yoghurt and lashings of tamarind. The latter are akin to granny's Sunday Best French Fancies but with a colossal kick, which we're told is a quintessential Gujarati surprise.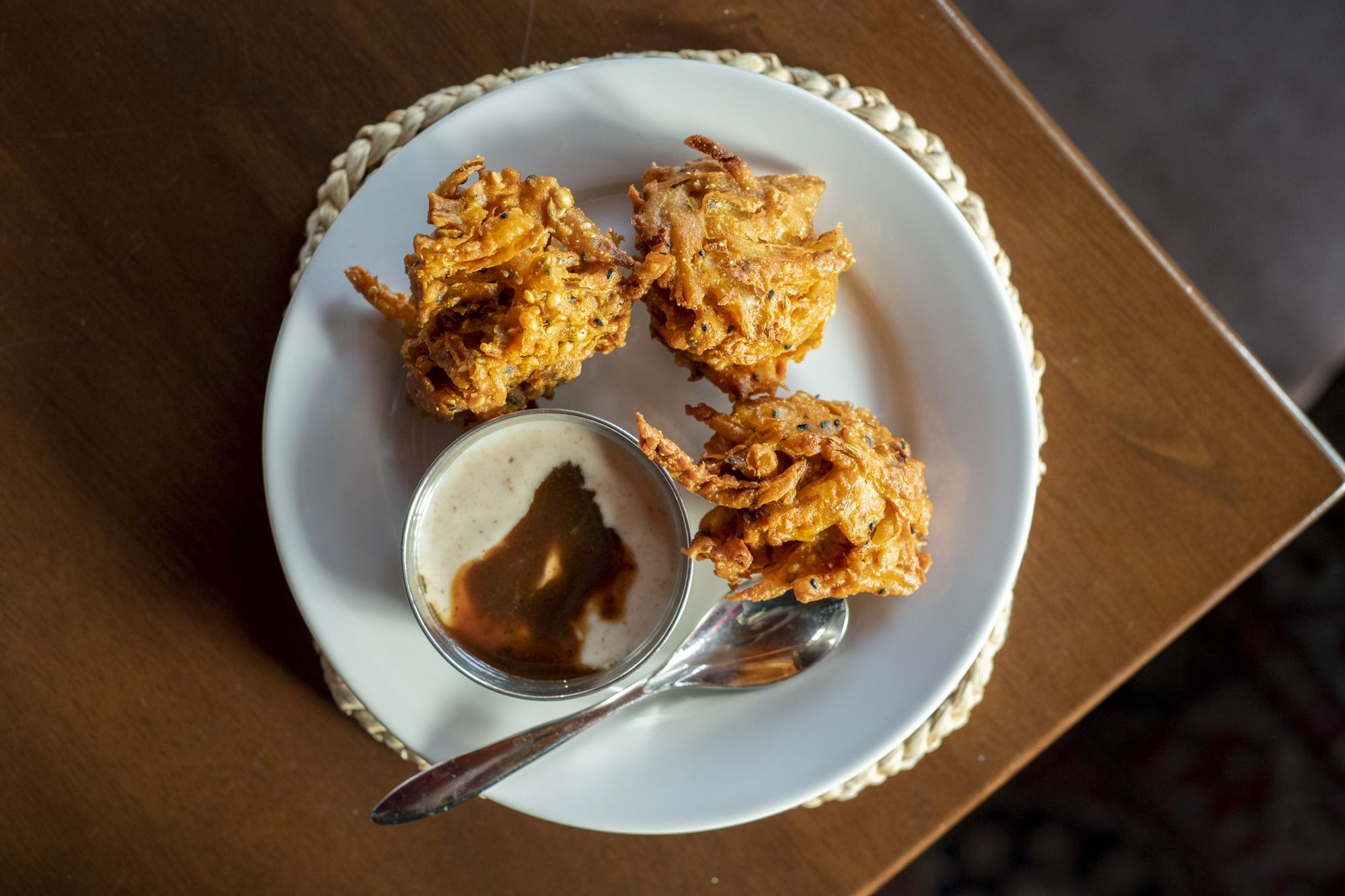 And house favourite, the Indian street food classic Dhai Bhel Puri, is a pleasing puffed rice and chickpea mix served cold and covered with yoghurt and tamarind. You have to eat this one quickly, before it loses crispness, to get the full experience, and it's worth it. Sweet, sour, spicy, soft, crispy, fresh, zesty all at once. Kapow!

Mix and match mains
Planet India's mains consist of well-thought-through DIY Thali offerings, allowing mix and match half portions, served with rice, Indian breads, mini samosas, bhajis and a whole lot more. Then, there are The Brighton Curries: we tried the paneer and pea curry, a vegetable korma, a tardka dall and spinach curry, and the famous black chickpea curry, about which we had been pre-warned. This dish starts off as a salty garlic-fest, but like a spice train (as Neez puts it) soon railroads your mouth into a very, very spicy experience which demands a cold drink at hand to cope. Thankfully, there is a menu of craft beer and home-made lassis available to calm the calamity.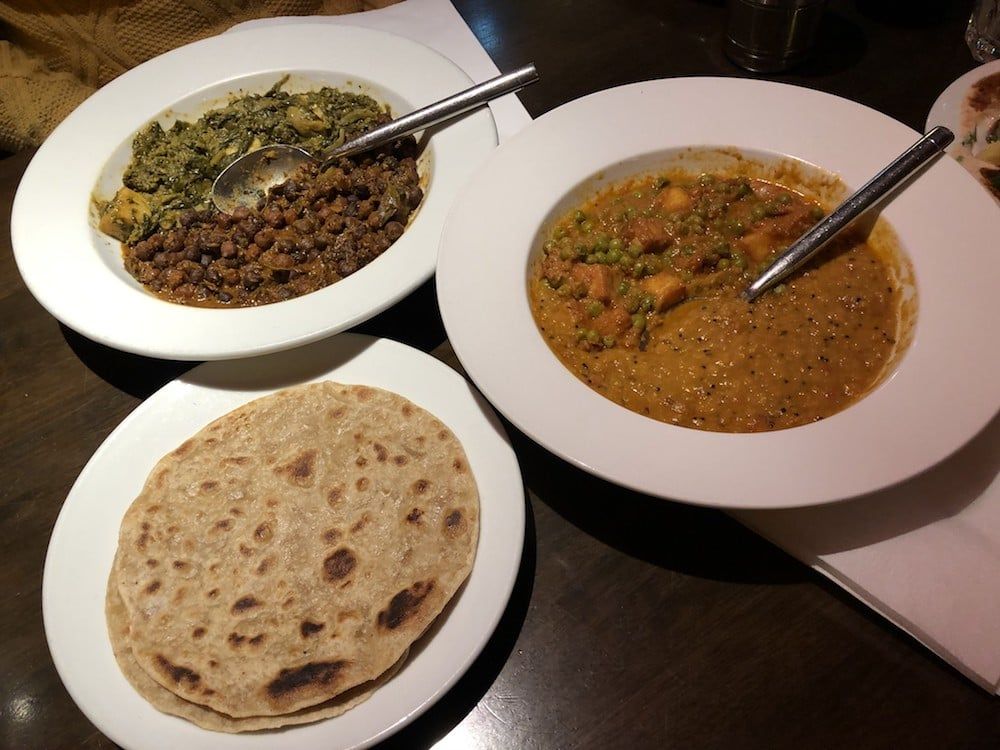 A Brighton must
Planet India is one of those 'if you know, you want to tell everyone about it' restaurants. A visiting couple next to us were told it was a must by their daughter, who'd studied in Brighton. Another revealed that on regular visits they try different dishes to get the full experience.
Dining at Planet India will never be boring. Nilesh and Mamta bring a joyful incarnation of Indian cuisine to the city that is well worth brightening up mealtime with: witty, wonderful and wildly imaginative. Just don't say we didn't warn you about the black chickpea curry.