All aboard! Seafayre at The Independent
Fresh, local seafood is landed daily along the South Coast and, while several Brighton restaurants celebrate this sustainable local food source, some do so more than others. One such establishment is The Independent, near Queens Park in Hanover. The Independent has always had a strong reputation for great food, thanks to Chef Sam.
Sunday roasts are excellent (I can vouch for that)
…and their regular menu features the likes of minted lamb and sous vide chicken, alongside tandoori trout and battered coley. But, if you really want to indulge in your love of fish, get yourself to Seafayre.
A monthly menu takeover, Seafayre is a homage to all things fishy. Chef Sam has a big passion for fish and shellfish, so this is a chance to try some of his best creations. The pub aims to run Seafayre roughly once a month but being reliant on the daily catch means a certain degree of flexibility.
Local, seasonal, sustainable
"We'd planned to make taramasalata," Manager Jen told me, "but the rain meant there was no cod roe, so Sam changed the menu last minute." With a commitment to using seasonal and sustainable fish from local suppliers (MCB in Newhaven), changes in the weather and sea state can mean changes in the menu. They never use imported seafood – which is why you won't find things like jumbo prawns on the menu.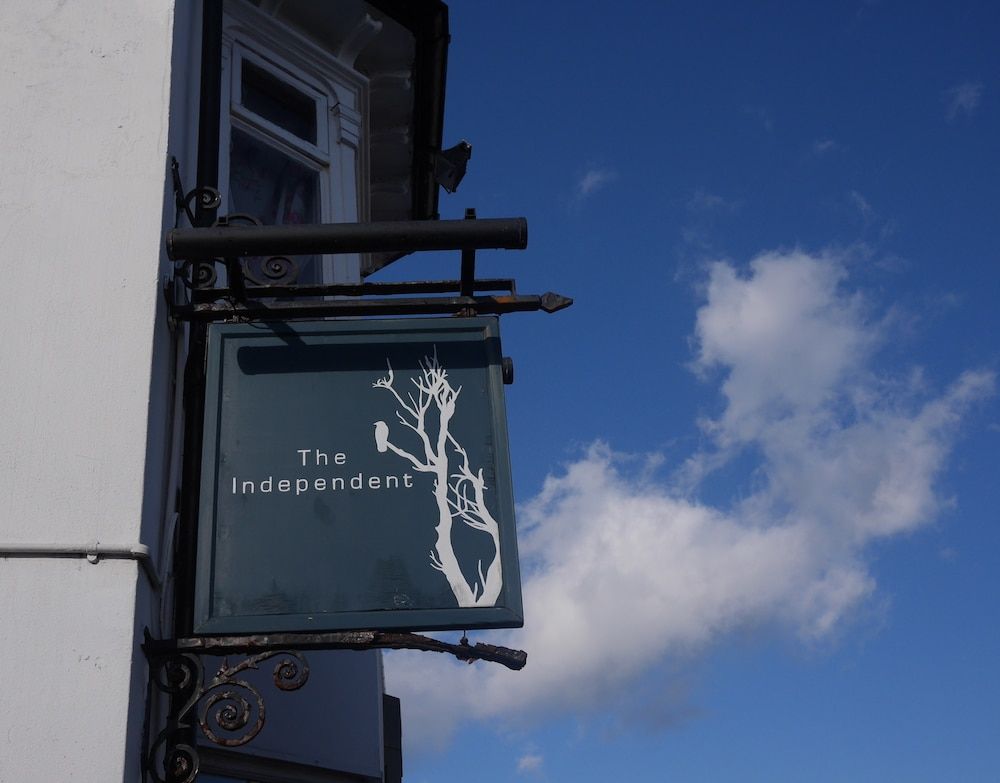 When I went to this month's Seafayre with my friend Adele, the menu featured five seafood starters and seven fishy mains. If you're dragging along a diner that doesn't share your love of fish, they can order the lamb burger or vegan Indy burger instead.
To drink
Local ales are another of The Independent's fortés – they have 12 keg lines and a dizzying array of canned beers, with lots of local favourites. On this occasion, however, it felt like wine was the way to go, so we ordered a bottle of Les Granges des Felines to see us through our fishy feast – a French Picpoul/Sauvignon which, according to Manager Jen, is more popular than their house white.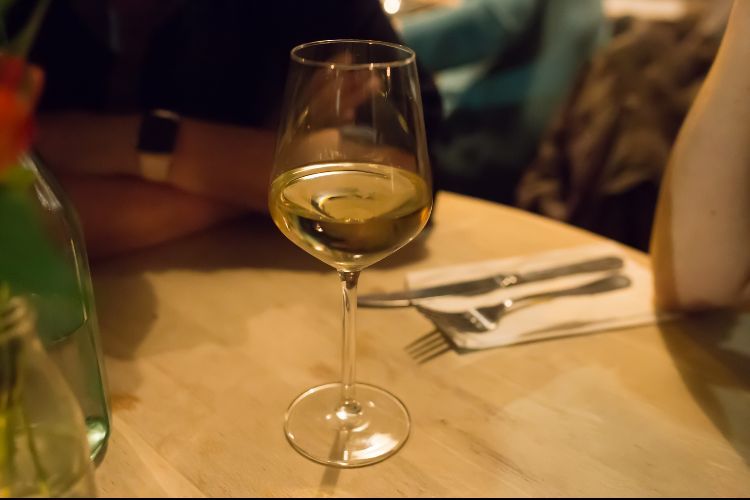 Seafood starters
Starter options ranged from classic smoked mackerel pate and brown shrimp, to salt fish bon bons. Adele went for the leek and white fish veloute, which was topped with trout caviar. Generously packed with fish, she said it had a great depth of flavour.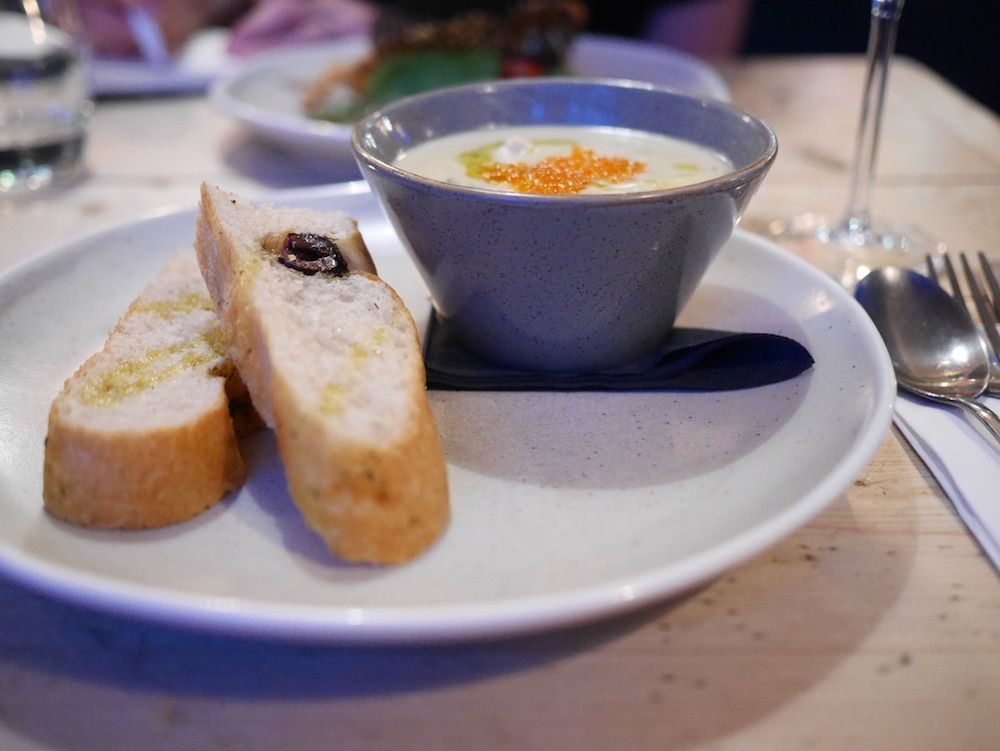 Across the table, my soft shell crab was a triumph. A large, meaty crab was served in a delicate batter and crowned with an impressive ink tuille. A honey miso salad gave it freshness and sweetness, with a scattering of sesame seeds for texture.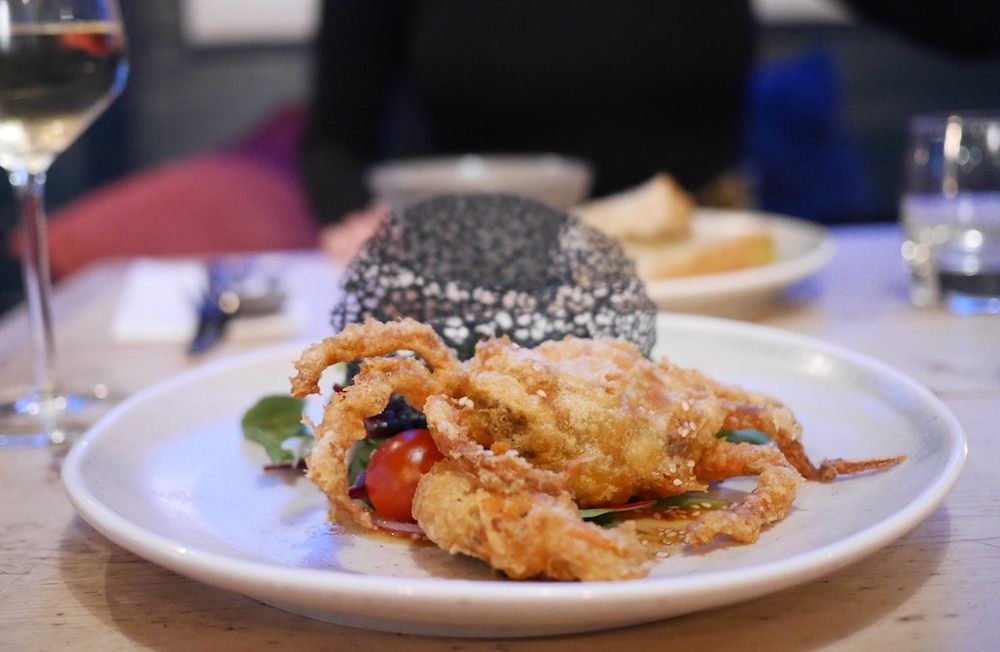 Winner winner, fish dinner
For mains, we had the likes of whole roast mullet with herb butter, roast salmon with English asparagus, and a daring twist on fish & chips (made with smoked haddock and seaweed salt) to choose from. Adele opted for the seafood burger – a combination of salmon, pollock and haddock, served in a Real Patisserie bun. I've tried making fish burgers myself at home but they always end up too dry. This was quite the opposite – juicy and full of flavour, with a dollop of fresh lemon mayo, a crisp side salad, and a portion of hand cut chips that had a roast potato-like flavour to them. Yum.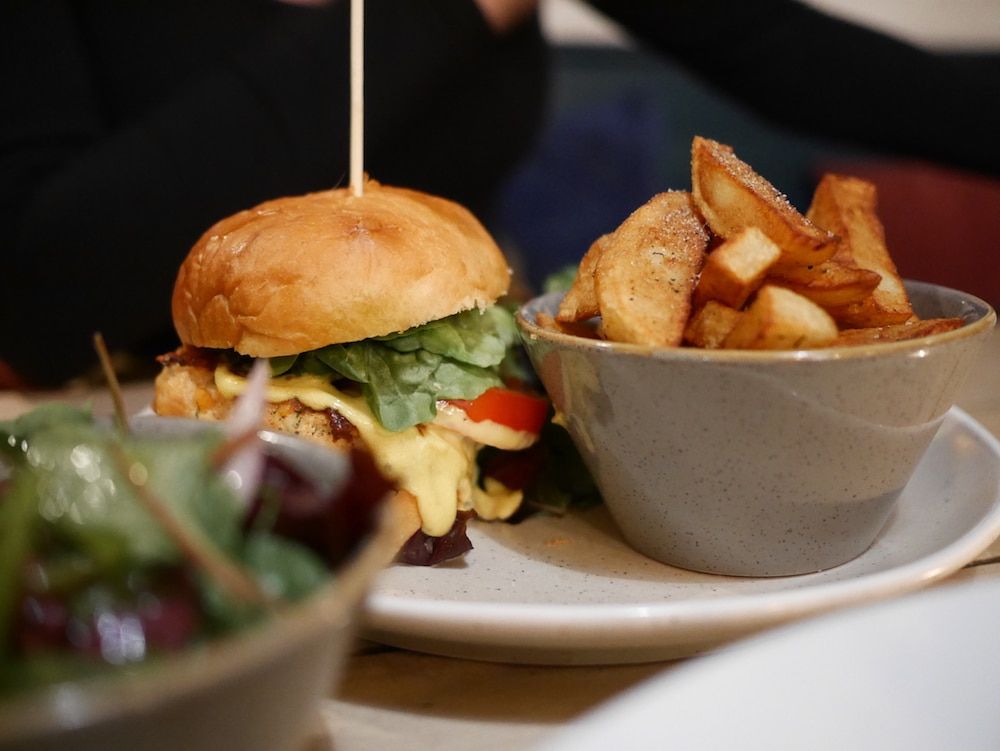 The Catalan fish stew I ordered was another winner. My rich tomato sauce was loaded with chunky mixed fresh fish, red peppers and whole cherry tomatoes. It was topped with big rolls of crispy fried calamari and was served with sundried tomato focaccia – perfect for dipping in the sauce, and mopping up every last drop.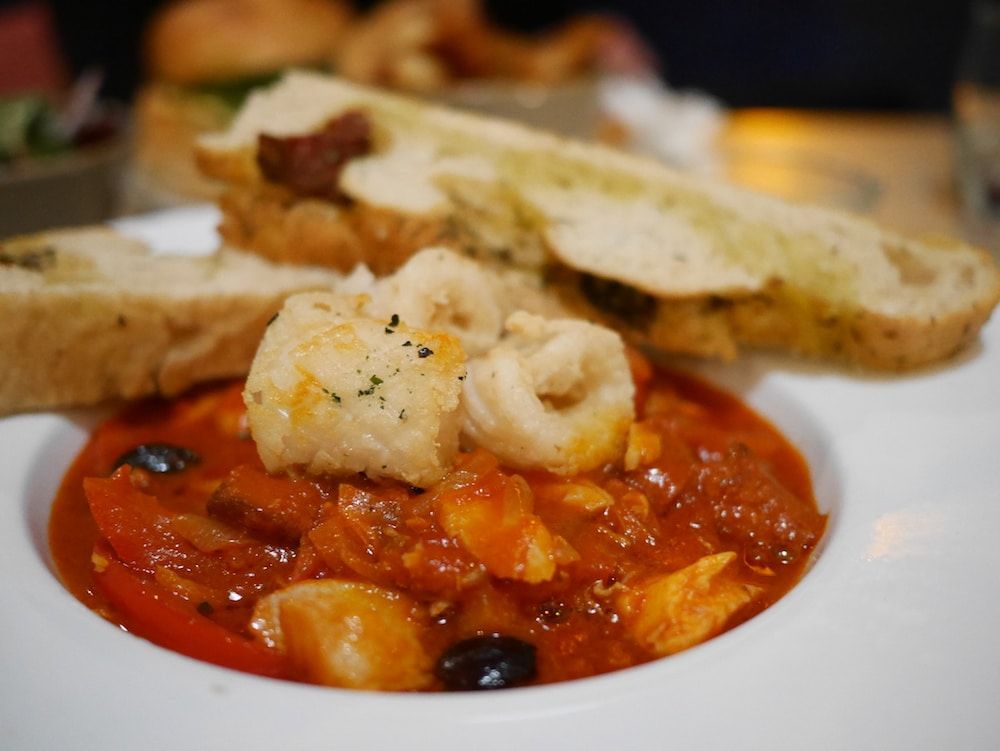 Pudding perfection
Wisely, Chef Sam hadn't continued the fishy theme to the dessert menu. Instead, we were tempted by the likes of lemon pots, a chocolate brownie sandwich, and an English cheeseboard, among others. Adele chose the ginger sponge, served with a zesty lemon and thyme syrup, with crème fraîche on the side. Light and moist with a comforting gingery warmth, I'd challenge any chef to make a better ginger sponge.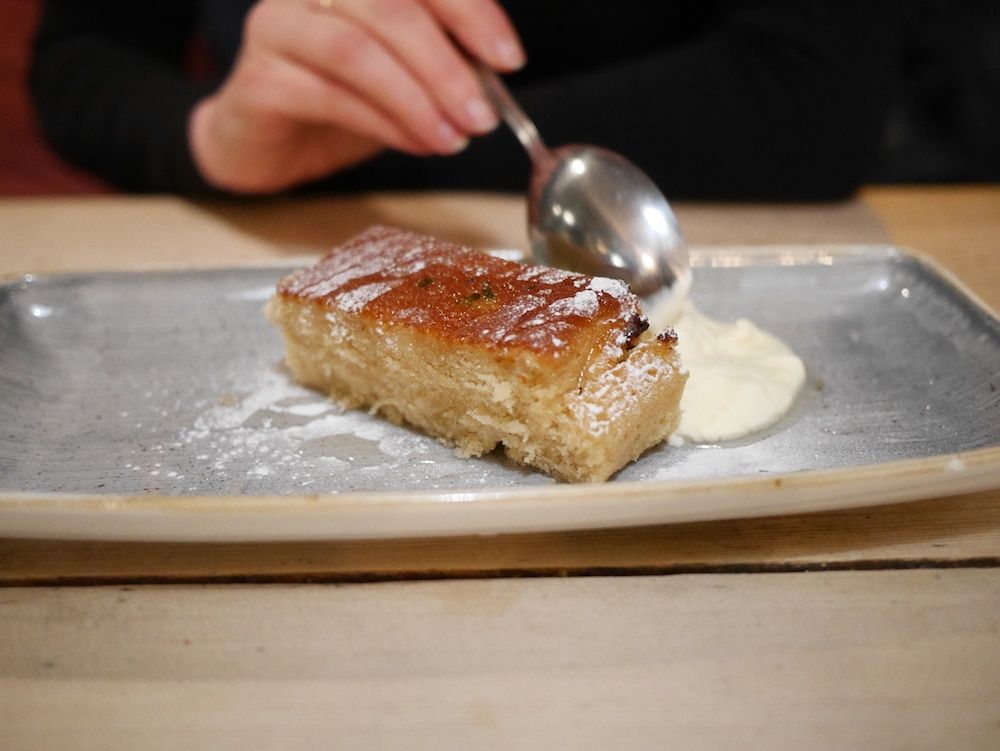 After deliberating between the standard Affogato and the Kahlua Affogato, owner Matt suggested both: ice-cream with one shot of Kahlua and one shot of coffee. Boozy and rich, with creamy Taywell vanilla ice-cream (from Kent), it was an inspired decision.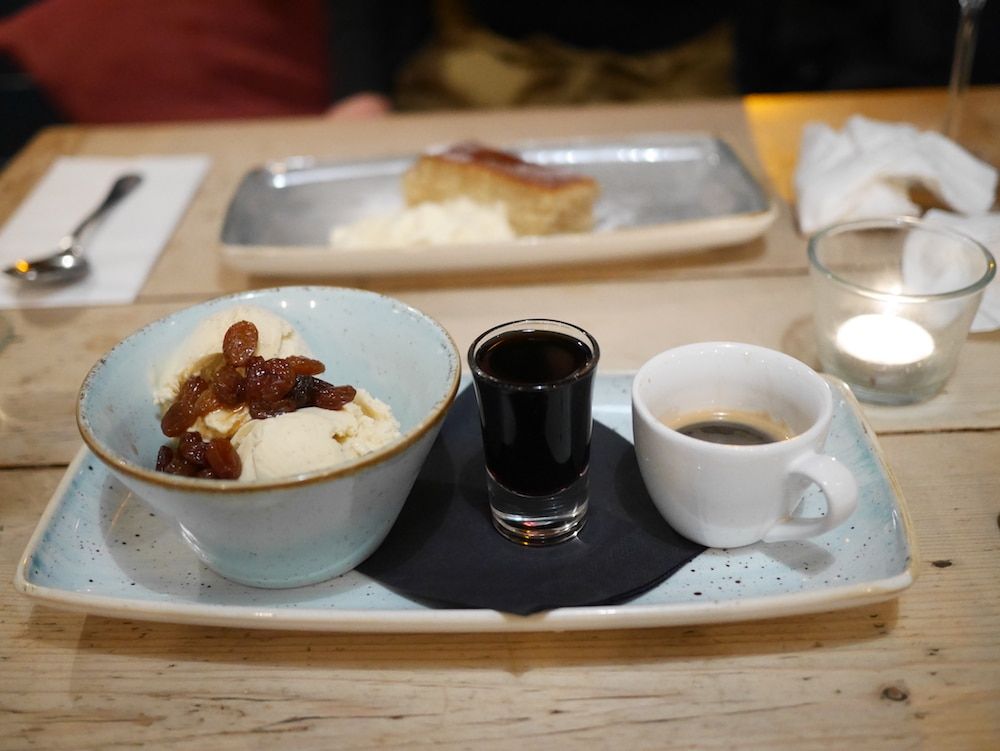 Put Seafayre in your diary
Every self-respecting seafood fan should put Seafayre in their diary. To make sure you don't miss out, keep an eye on The Independent's Facebook page, Twitter feed or Events page, or drop into the pub and ask when the next one's on the horizon. A week or so before each Seafayre event, Chef Sam starts posting his menu plans online, so you'll have an idea of what to expect – although be prepared for a few surprises if the weather's been wild!
What Next?
Make a reservation on 01273 602822
Want to know more about Independent Pub Brighton – Hanover/ Queens Park?
Find Out More