Full of surprises.
The Mesmerist is a pub of surprises… I always thought it was a place for the cool kids and the hipsters; where tattoo artists meet to share inspiration and musos stop by to check out the live music.
Surprise number one: when I visited on a Thursday evening it was busy with Joe average locals and as a 40-something Hoveite I didn't feel out of place.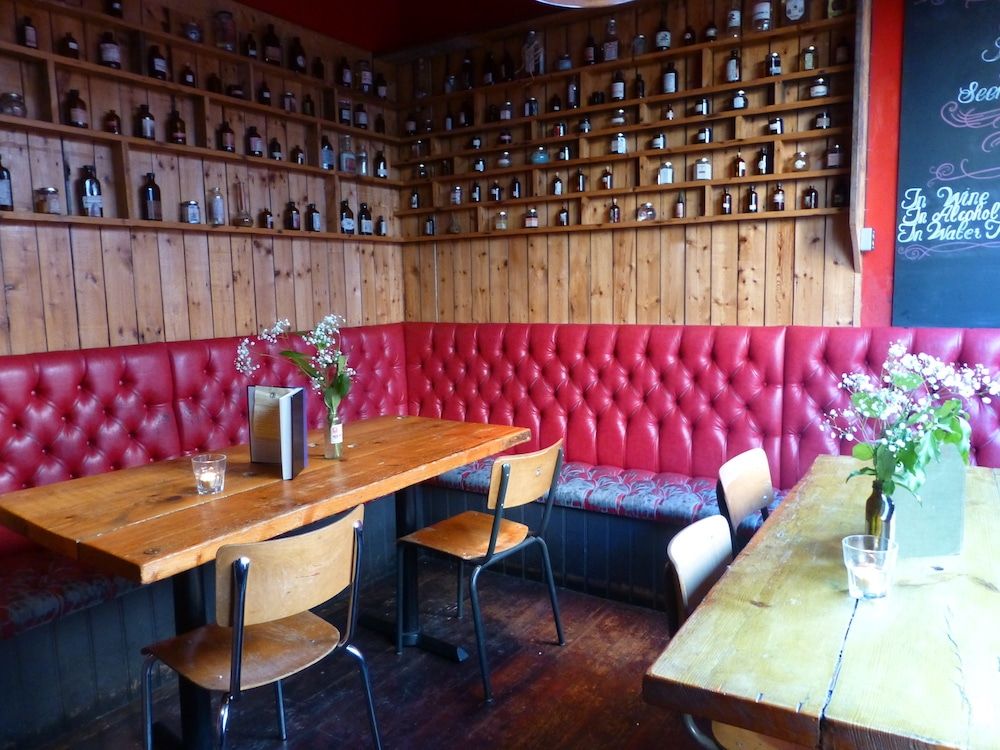 Surprise number two: it has a rooftop bar complete with fairy lights and funky tunes. Who knew?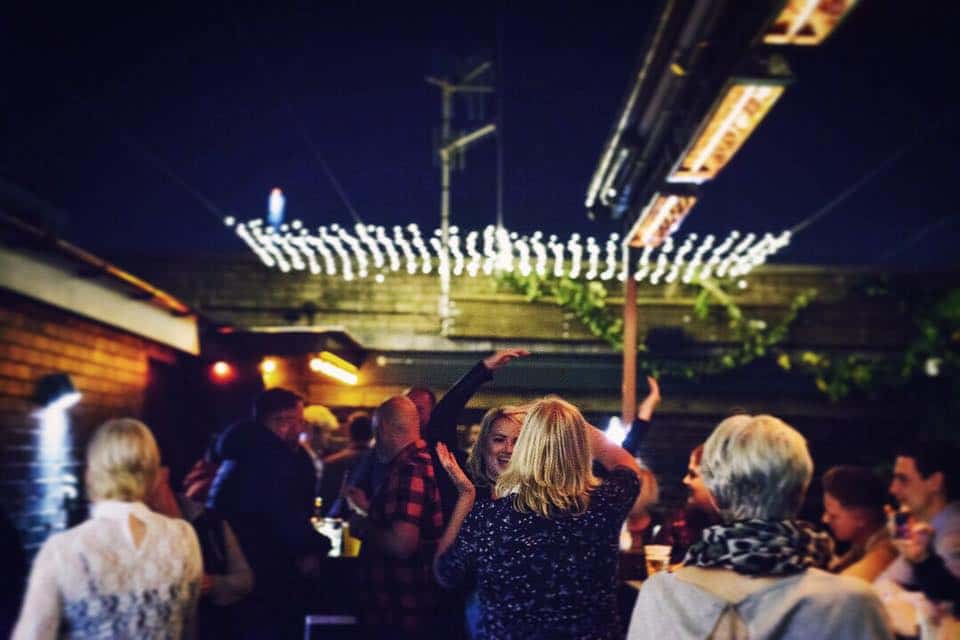 Surprise number three: and the reason behind my visit, it serves food. And pretty impressive, seriously mouth-watering food to boot! If I told you that the pork belly bites were so good they tempted the vegetarian waitress, then you get the picture!
The menu.
The menu is split into 'Small Plates' and 'Buns', which you can mix and match according to your preferences and hunger levels. At £6-£8.50 per dish it's excellent value for money, especially when you consider the pub's central Brighton location, and the portion size (more on that below). Hubby and I, rather ambitiously in hindsight, chose two small plates to share as a starter, followed by a bun each.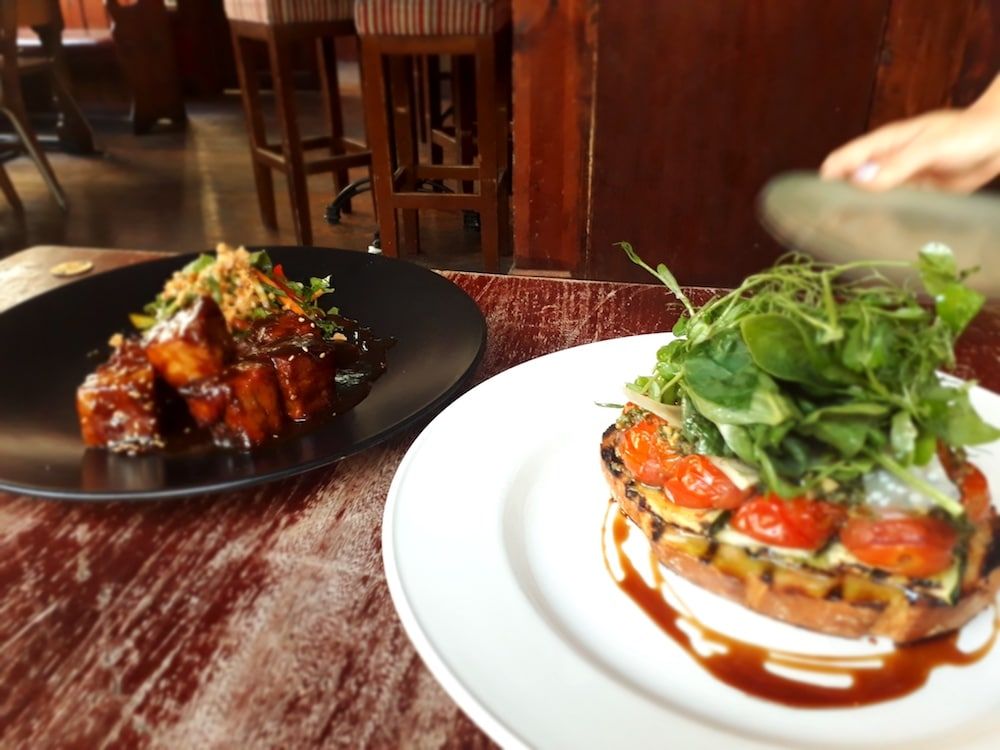 Summer cocktails
You could alternatively order 3 or 4 small plates for an ample meal for two or just pop in for a bun and chips. Before I describe the food I just want to give a shout out to the summer cocktail menu from which I chose a deliciously fresh apple & ginger mojito, but was equally tempted by the basil & cucumber mojito. It was refreshing to be in a pub that wasn't pandering to the trend for endless varieties of gin.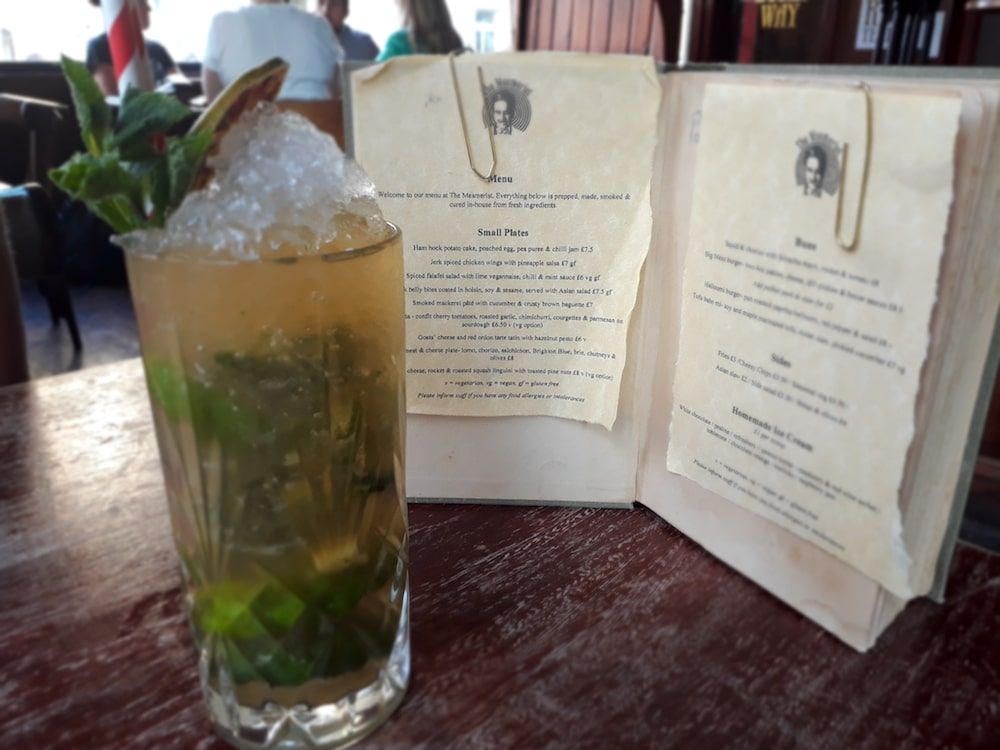 Not-so-small Small Plates.
One trend I AM a fan of is the current fashion for small plate menus. I am desperately indecisive so having to pick just one dish from a menu is always an agonising and unnecessarily time-consuming exercise. The Mesmerist's Small Plates offering had the thumbs up from me. In fact, I would have been happy to order all nine of the dishes and spent several hours just grazing.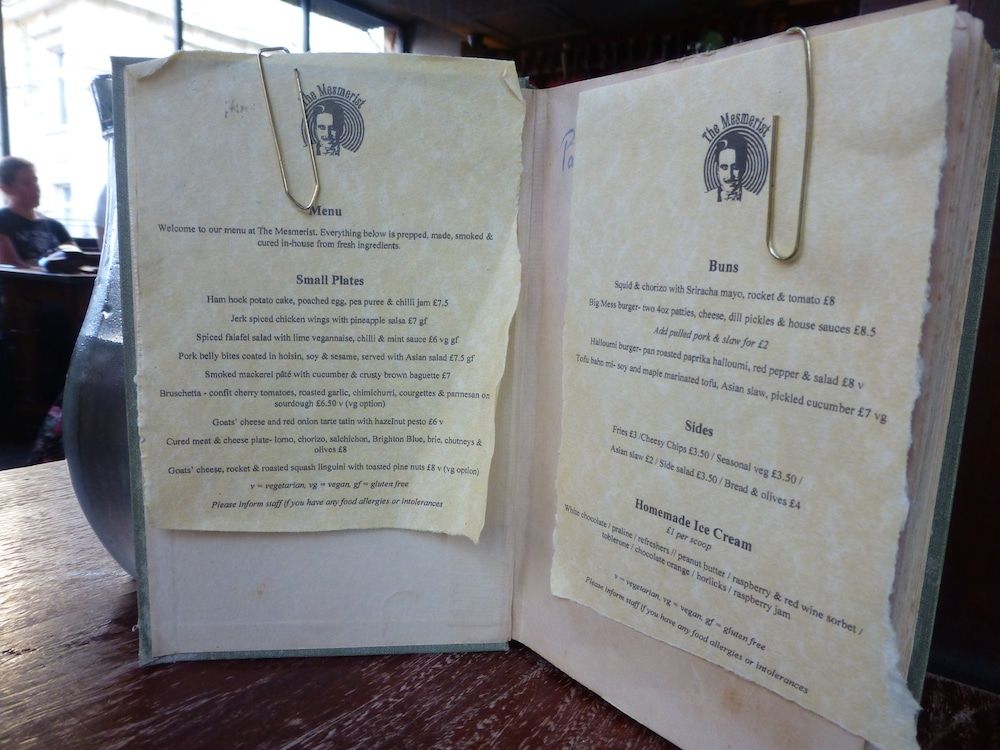 We simply had to sample the pork belly bites, after hearing how they lured the vegetarian waitress from her meat abstinence. And following much deliberation, decided on the bruschetta over the ham hock potato cake & poached egg. Next time…
Now, the term 'small plates' is slightly misleading. We're not talking two mouthfuls, aperitivo-style (which is what I had expected); we're talking uber-generous, not too far off main course sized portions.
The bruschetta comprised of a sizeable slice of sourdough, spread with homemade pesto, and piled high with lightly grilled courgette, ready to burst cherry tomatoes and a generous handful of salad leaves. Every element had a fresh, summery taste.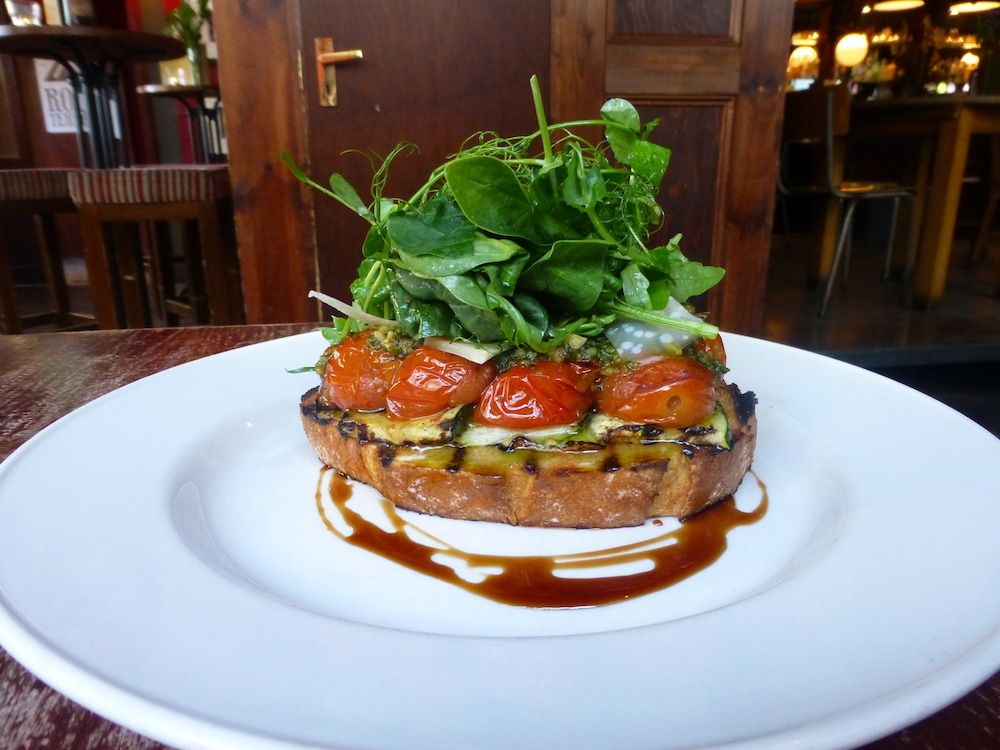 The star of the show
But it was, as the waitress predicted, the pork belly bites that stole the show. Skilfully cooked cubes of melt-in-the-mouth pork belly coated in a sticky sauce of hoisin, soy and sesame. OMG! These moreish bites were balanced by a crunchy, peanut-topped Asian salad that I could have consumed a whole plate of on its own! Without being rude to The Mesmerist, this was not the quality of food I had honestly expected and felt more akin to dining in one of Brighton's hungry-for-a-Michelin-star eateries.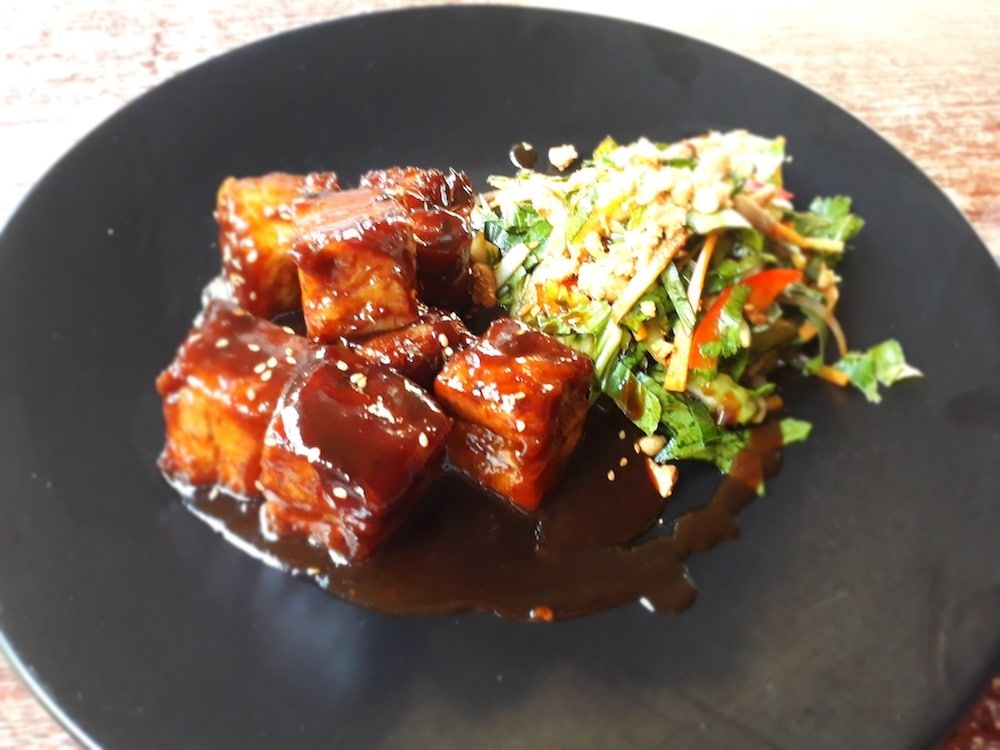 Who needs meat in a burger bun?
The Mesmerist's bun offering steers clear of the common-or-garden pub burger. Refreshingly, only one of the four options contains a beef pattie. Hubby's squid & chorizo 'bun' comprised of noodle-esque slithers of barely battered squid, sitting atop spicy chorizo slices and the obligatory tomato and lettuce, served in a brioche bun.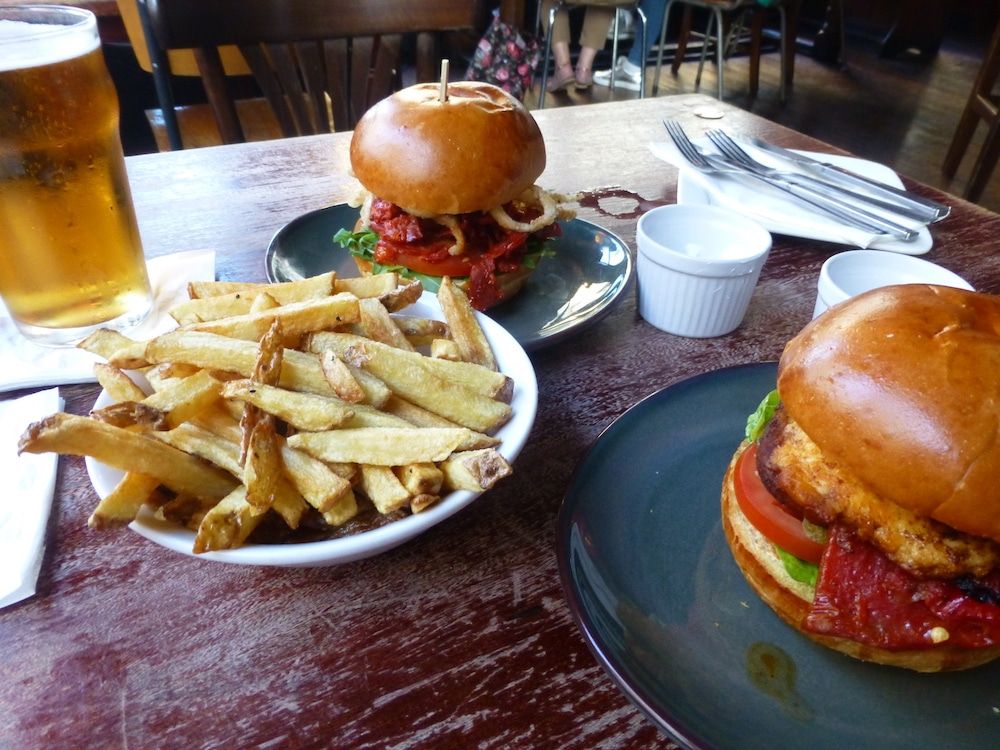 My halloumi burger, also brioche bun topped, was packed with wedges of pan fried halloumi, lightly spiced with paprika, on a bed of griddled red pepper, soft red onion and salad. There was no scrimping on the fillings – even my butcher husband wasn't mourning the lack of meat – and both were deliciously messy, as any decent burger should be. Our side order of chips was obviously handmade: not skinny fries, nor fat triple-fried gastro chips, just simple, not messed with, skin on potato chips.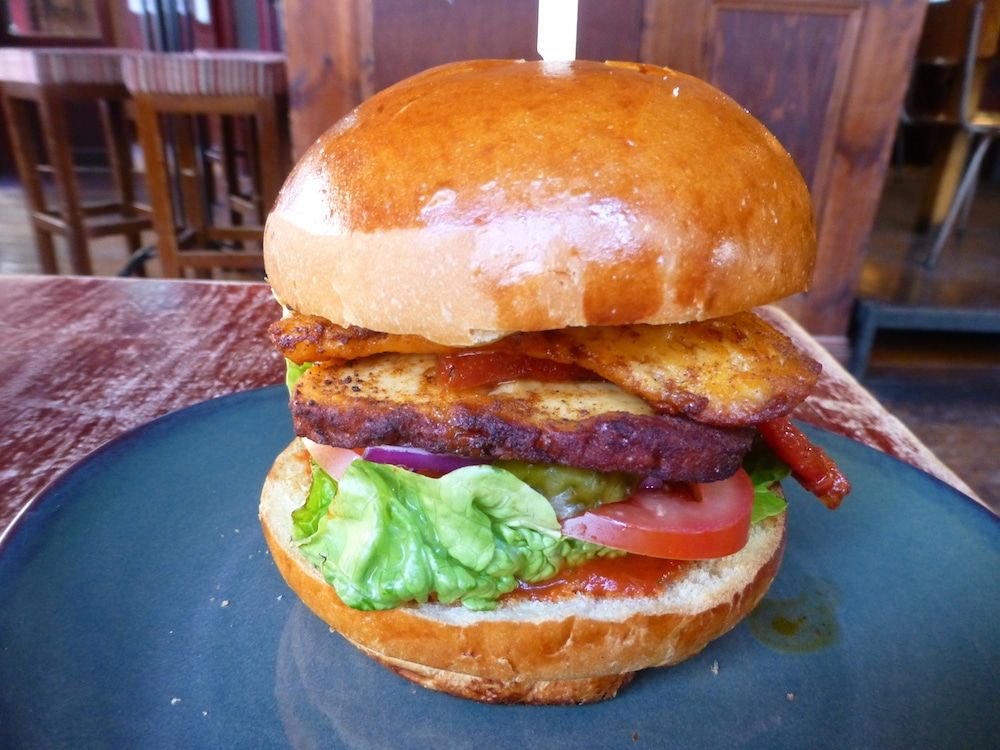 If you've never eaten at The Mesmerist, I urge you to go.
If the pork belly bites are good enough to tempt a vegetarian and the veggie buns are 'meaty' enough to satisfy a butcher, do you need any further commendations? If you've tried the food there in the past, but been underwhelmed, go back. There's a new team in town and you won't be disappointed. I will definitely be returning when the weather cools down to sample the Sunday roast, but in the meantime will be a frequent visitor to work my way through the small plates menu.