Sylvan Oak Findon – British Fusion
The Sylvan Oak Findon is a drive away from Brighton and Hove and it is definitely worth the visit as this restaurant in Sussex is a complete experience; great food, immaculate service and it is in such a pretty village.
If we were to describe it in a few words then it would be described as 'British Fusion' – this is the way it was described by the owner and I suppose this is close to fine dining and modern European.
Essentially the food is professionally prepared and influences stem far and wide giving you quite a varied menu.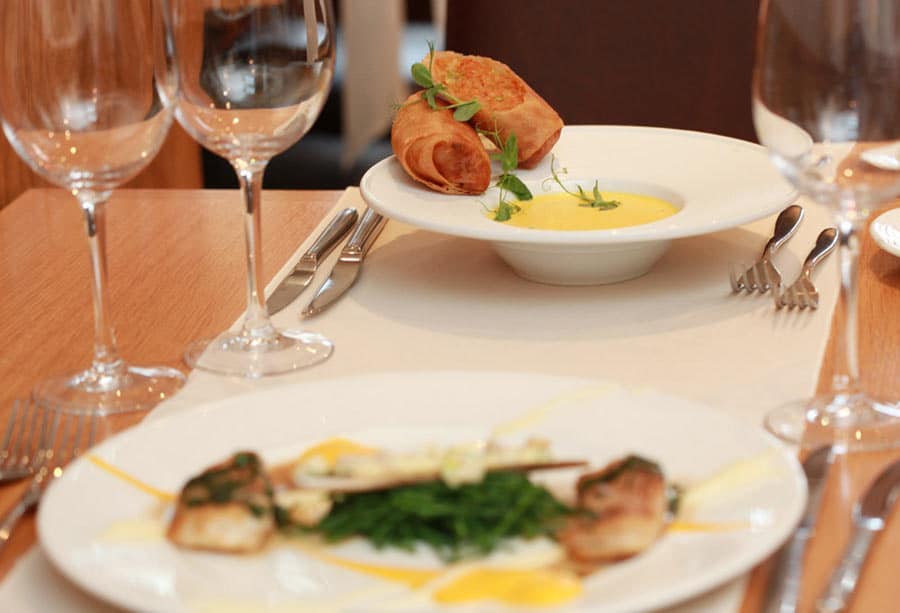 Situated in the quaint West Sussex village of Findon
The Sussex restaurant is situated 10 minutes north of the town of  Worthing in a sleepy village called Findon and the Sylvan Oak represents an evolving food culture, where their head chef and proprietor Sinan Kalan presents  flavoured food with amazing visual presentation.
The Sylvan Oak Findon could be perfect for that intimate occasion on the sun terrace, or it can be privately hired for a party or celebration.. Open most days apart from Mondays and open for lunch and dinners.