Take a trip to the Twisted Lemon Brighton
Situated in the maze of alleys and passageways that make up Brighton's Lanes you will find this tranquil cocktail bar. Hidden at the end of its own narrow lane, Twisted Lemon Brighton is a laid-back hideaway that serves delicious cocktails, beers, wine and a simple menu of bar food.
With a fabulous courtyard garden and rustic charm, Twisted Lemon is a hidden gem within the busy and vibrant Lanes. Very much a bar for those in the know or looking for something a little bit quirky, it is a very Brighton venue that serves some of the best cocktails in town.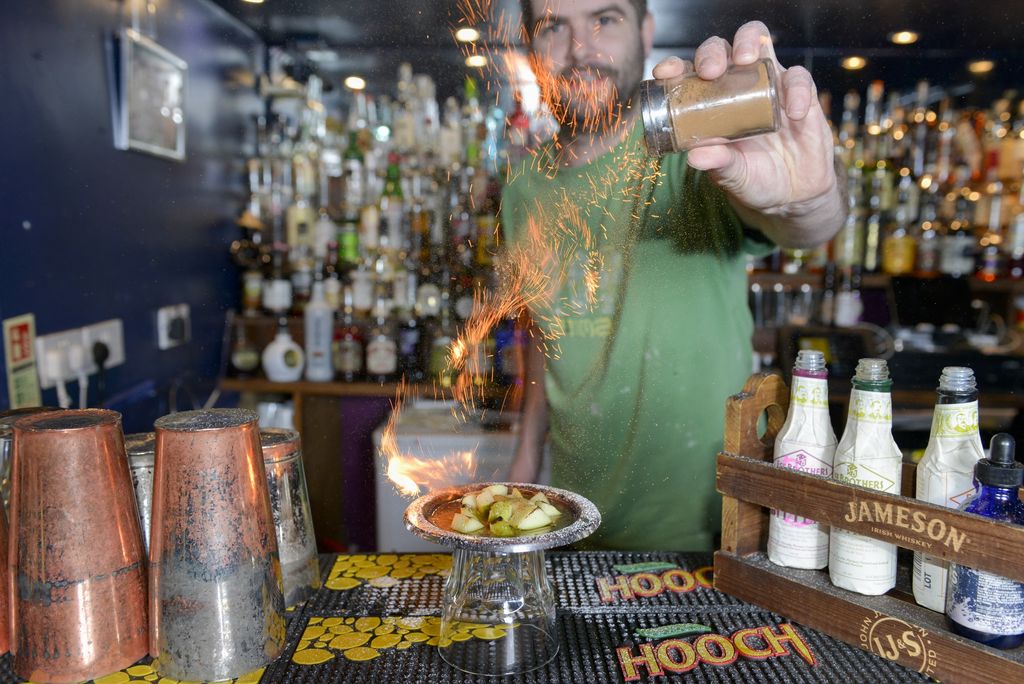 A second venue for Twisted Lemon Brighton
In 2019 Twisted Lemon opened up its second venue, also located on Middle Street, meaning there's double the fun being served up with affordable cocktails and great vibes flowing from both locations.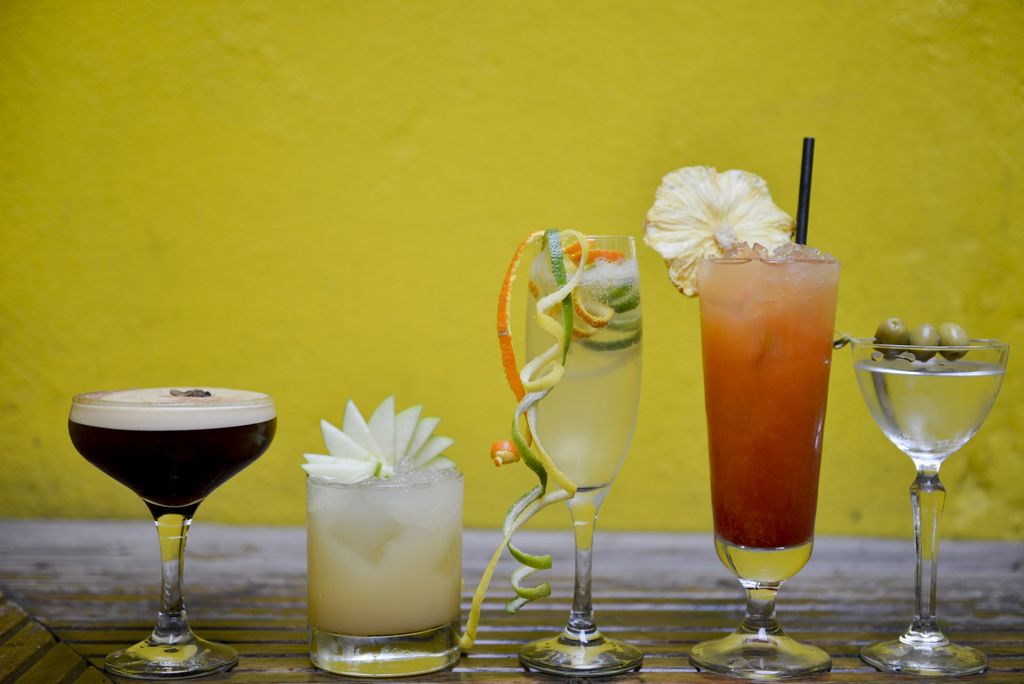 Happy hour every day – Twisted Lemon Brighton
Everyone enjoys a cocktail and they are even tastier when it is happy hour. At Twisted Lemon it is happy hour every day (except Saturdays) and selected drinks are on offer. With an extensive menu of classic cocktails through to their signature twisted takes on favourite drinks there is plenty going on at Twisted Lemon. The expert staff can whip up anything that takes your fancy, with the well-stocked back bar filled with everything that your heart may desire. NHS staff get shown some love too, with 30% off non-happy hour drinks. Stay up to date with the Twisted Lemon promotions and special offers by following them on Instagram.
A quirky and bijou place
If you are not sure where to look you might just miss Twisted Lemon. The narrow, yet colourful, alley gives little indication of what lies within. A splash of yellow at the end opens up into the intimate space, which is situated over two floors. Inside you will find a bijou bar and a cosy space that is ideal for an intimate evening with friends. At weekends it can get pretty busy, but if you don't mind cosying up to a stranger and enjoy the buzzing atmosphere of a packed bar you might just love it here.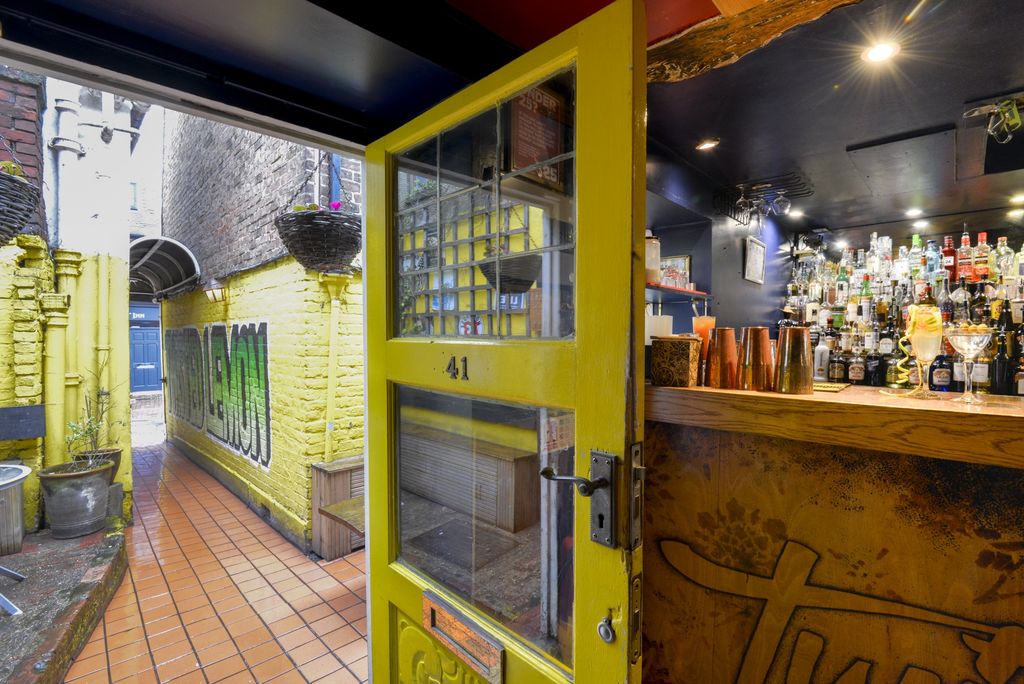 More than just drinks
If a wide selection of cocktails was not enough, Twisted Lemon Brighton also has a range of beer and wine on offer just in case you fancied something different. Unlike many other cocktail bars, they also offer bar snacks and nibbles to keep you fed whilst you enjoy your evening.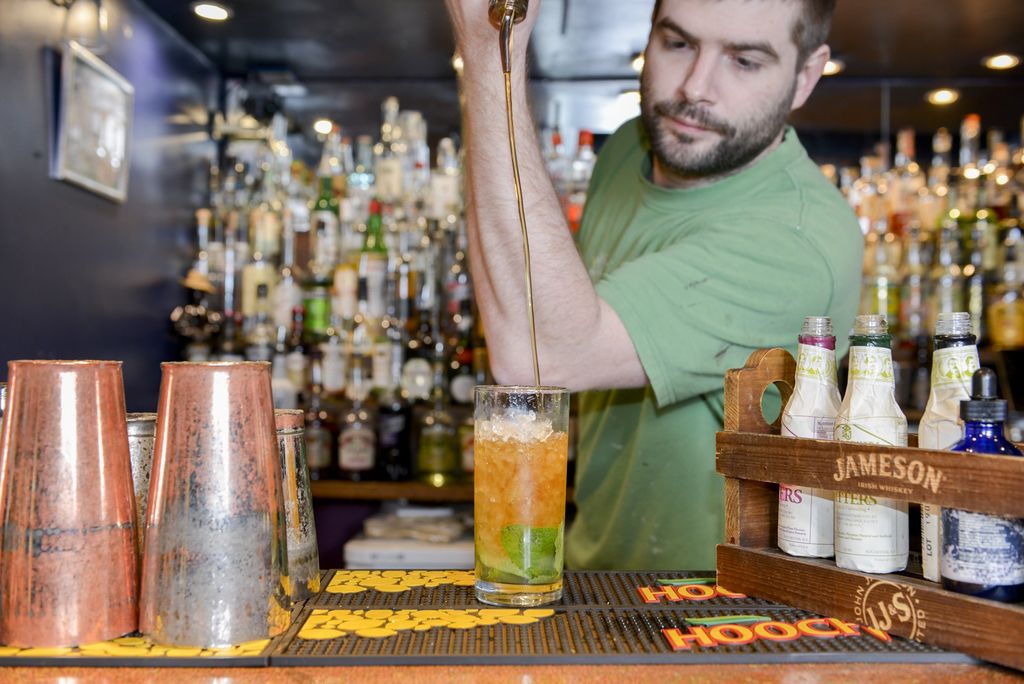 There is a small menu of simple meals including pizzas, pasta, toasties and paninis which are honestly priced and are just the ticket to stave off the hunger while you are enjoying a night out or duck in at lunchtime for a light lunch and a cheeky cocktail to break up your shopping trip in Brighton!