Vegetable Pakora Masterclass
It's a dreary day in November and we are in need of a little spice in our lives. Where better to head than too Curry Leaf Cafe in Kemptown? Well known and loved for their open plan kitchen, colourful interior and unique street food style Indian dishes, Curry Leaf Cafe delivers time and time again on full flavoured and playful plates of food. This time, we learn how to make some banging vegetable pakoras with a zingy mango chutney.
The Pakoras
These delights are versatile, cheap to make and pretty fool proof, so even the most novice chef should give these a try. With a base of shreadded onion, pakora recipes vary and therefore leave room for imgination. Add grated carrot, fennel seeds and dried chilli flakes like the Curry Leaf Cafe, add a 60/40 ratio of chickpea flour and rice flour, then a little water and deep fry until golden.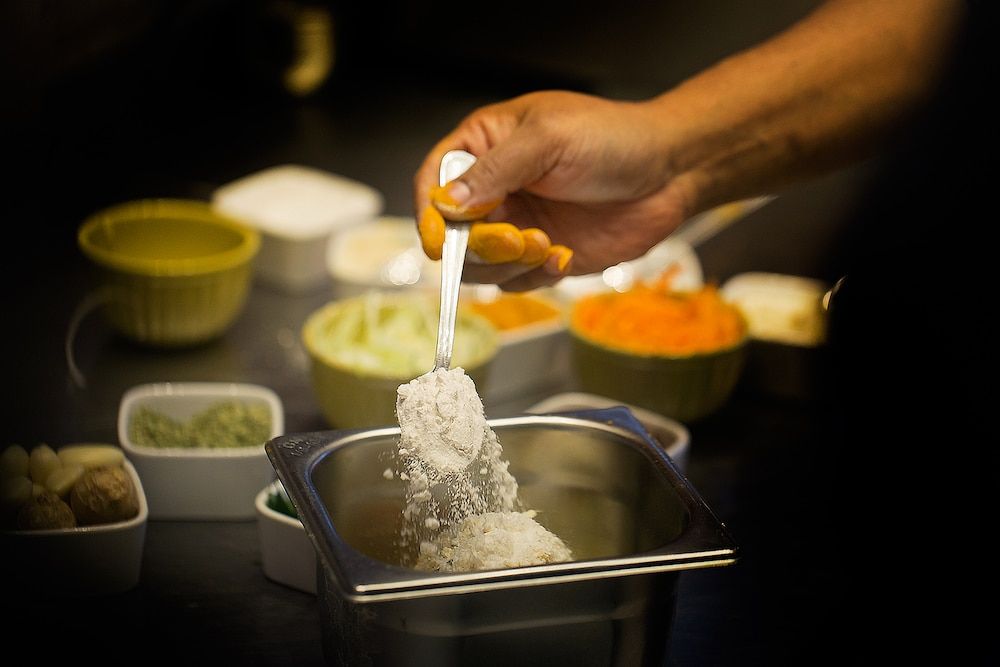 For a little more depth, add garamsala and lemon juice or tumeric and ginger for a zesty kick. Enjoy with a cold Indian Pale Ale or a full flavored Pilsner and dip the pakoras into a homemade chutney or yoghart sauce.