Bohemia Brighton Review
Long has Bohemia reigned when it comes to offering unique cocktails deep in the Lanes. It's a blink-and-you'll-miss-it type bar, nestled on the outskirts of Meeting House Lane, and completely unassuming by day. But missing out on this little taste of the Czech region would indeed be a mistake, as we find out first-hand one warm Thursday evening.
Brighton's secret rooftop terrace
In stark contrast with Brighton's Victorian architecture, the interiors of Bohemia are distinctly reminiscent of the Gothic era in the country and reflective of traditional Czech taverns.
Divided over three floors, it's one of the larger cocktail bars in the city and boasts a huge roof terrace – perfect for a large group on a toasty summer night.
The walls are predominantly exposed brick, with leather tufted banquettes throughout and plenty of windows for allowing the light in.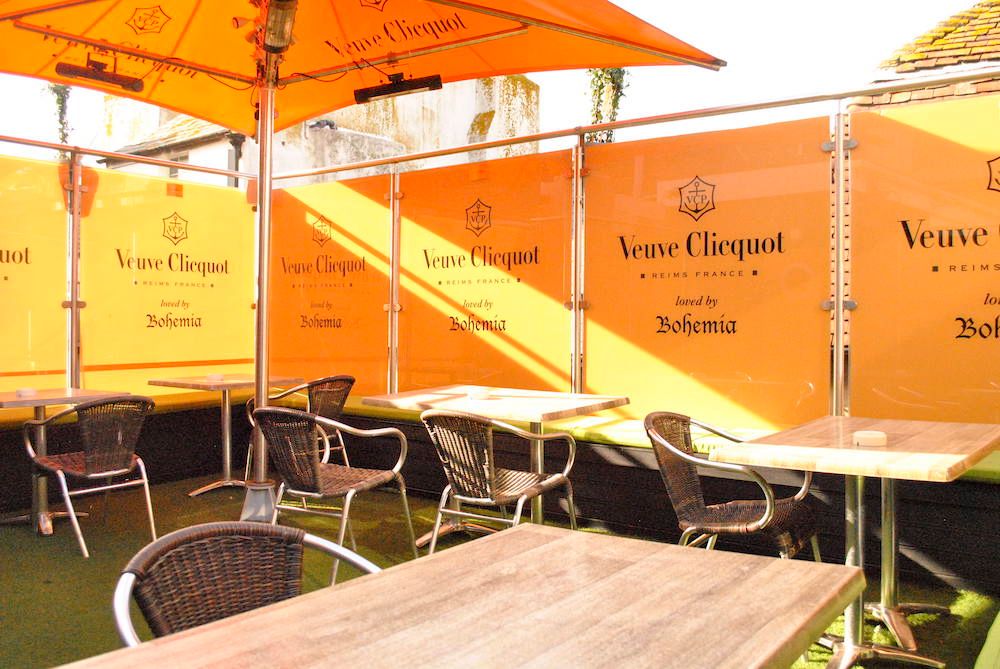 Mexican Shotgun
It may be named for the region in the Czech Republic best known for its beers, but you'll only find four on draught here – including Kozel, Bohemia's long-standing beer.
Instead, the menu is made up of an array of impressive cocktails which spectacularly show off the bartenders' skills.
My eyes are drawn to the Mexican Shotgun (£9.50), a spicy combination of chilli-infused El Jimador Tequila, freshly squeezed lemon juice, moon drop lavender syrup and smoking apple wood. It's even better than it sounds.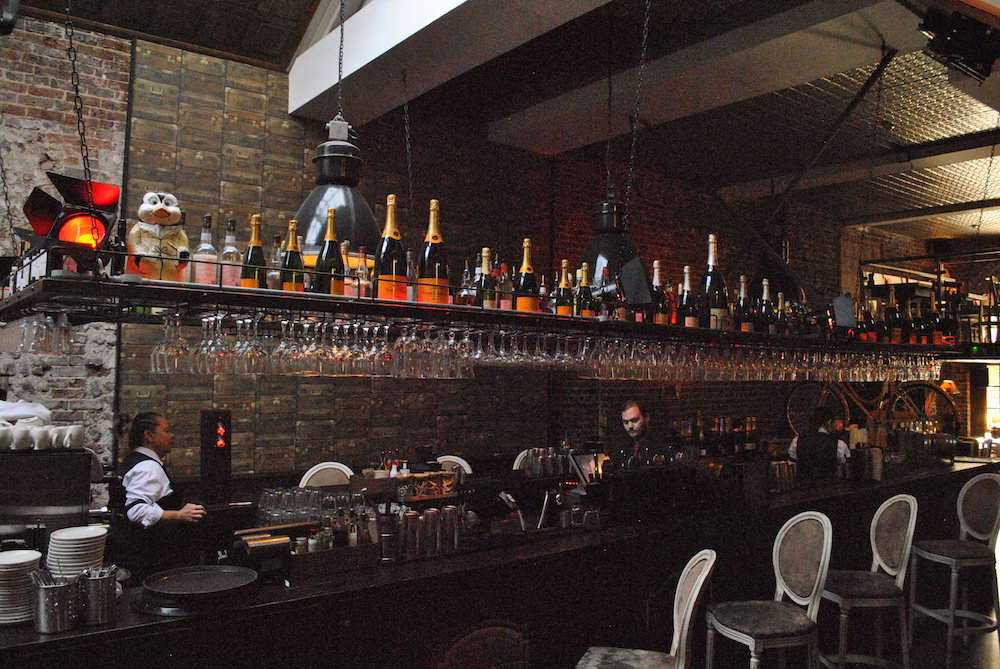 Original cocktail ordering
Pre-empting guests' inability to decide over the many pages of the cocktail menu (there are four), Bohemia also offers a 'Live by the Dice' cocktail. Order this, and you'll be brought two dice: one to decide the base, and the other decides the modifier – that is, the way it's made.
Will it be sweet? Salty? Sour? Or will you be completely at the mercy of your bartender?
There are few ways you can go wrong with this option, and it's the one my dining partner opts for. She rolls a six and a one, resulting in a sour-tasting tequila-fuelled surprise – an absolute showstopper of a drink made with citrus foam, then sprayed golden. This might be the best way to order a cocktail.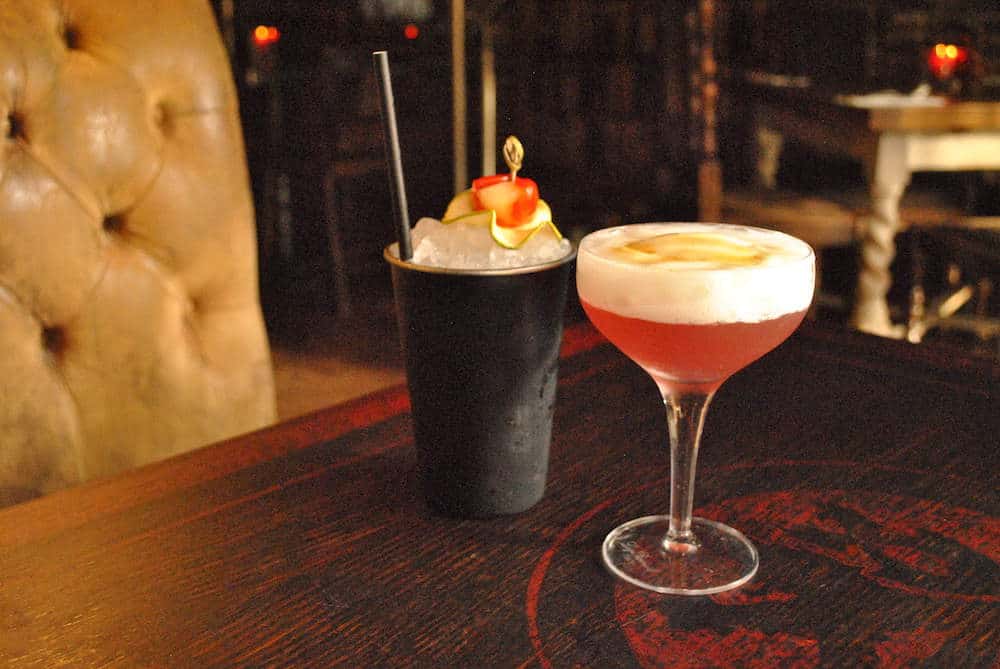 Time for food
While Bohemia's cocktail menu is quite the force to be reckoned with, its a la carte menu is perhaps just as strong – and is an absolute must if planning to stay at Bohemia for an evening. The soup of the day (£5.50) may be a simple choice, but I was surprised to be brought a beautiful tomato gazpacho with a delicate hint of beetroot – both in colour and flavour – a perfect refresher for a summer's day.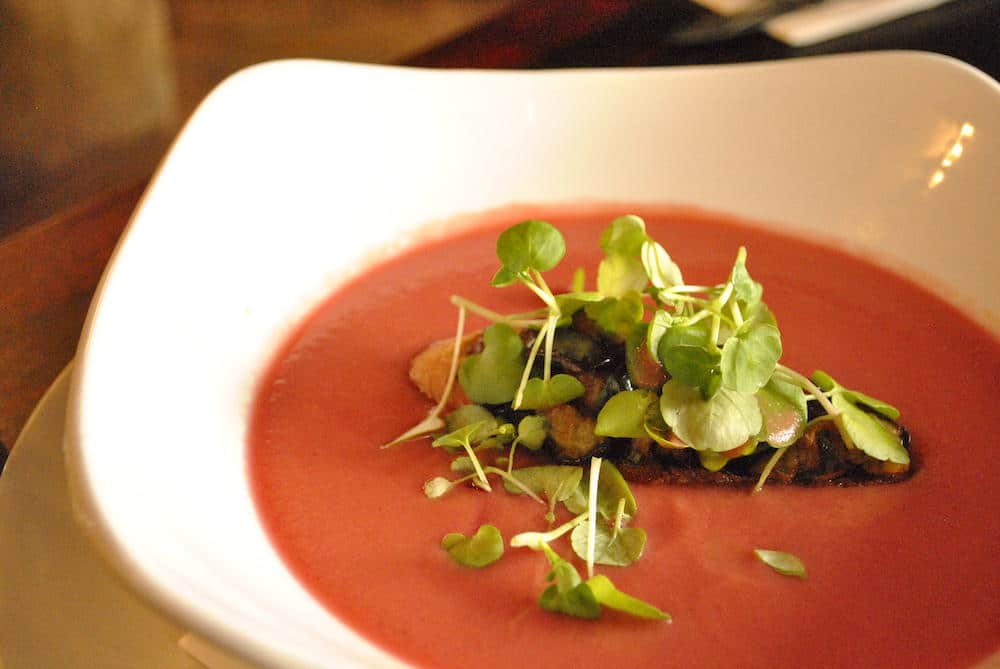 Then there's the pulled pork arancini (a special – a vegan arancini is available on the daily menu with courgette and lemon – £6), a molten ball of flavour, wrapped in rice and bread crumbs and deep-fried. It's deliciously meaty – but then most food you'll find in Eastern Europe is too.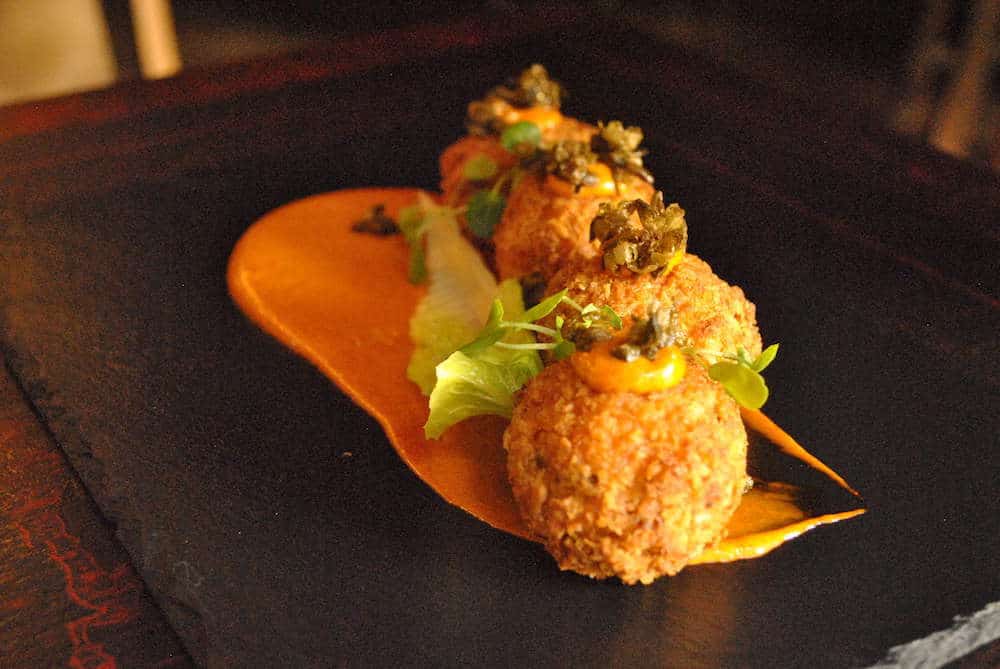 Local Mussels and the nourishing bowl
For the mains, we go local with mussels, which are served in the most delectable garlic sauce, and the nourishing bowl (£11), made in partnership with lifestyle and wellness YouTuber Niomi Smart, bestselling author of Eat Smart.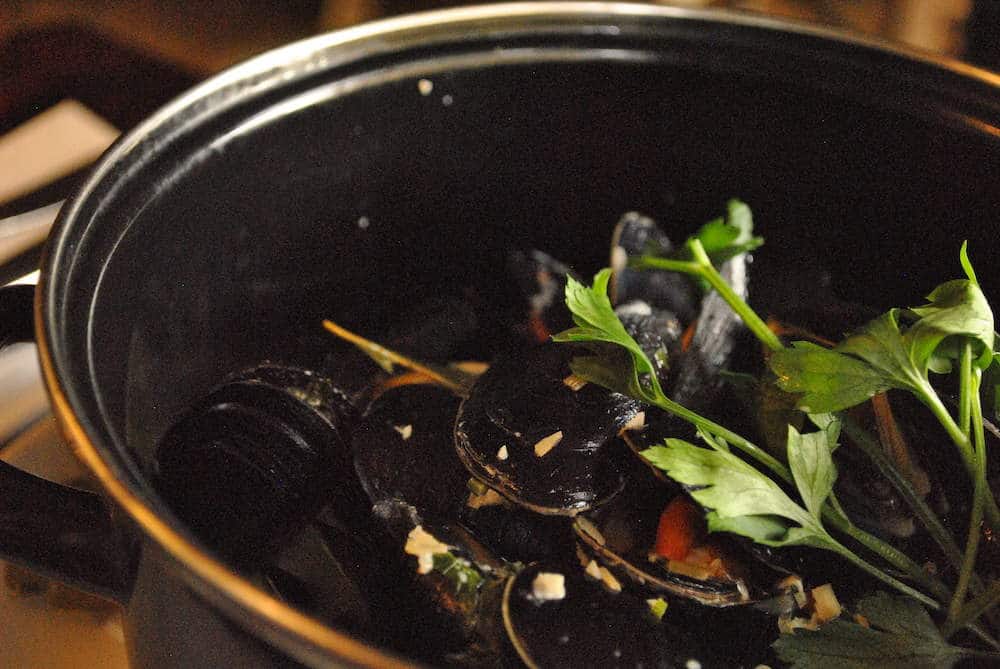 As it turns out, she really knows what she's talking about: the bowl comprises roasted sweet potatoes, quinoa, sliced avocado, baked falafels with a lemon tahini dressing & crushed cashew nuts. It's delicious – and surprisingly incredibly filling. We finish with sorbet and a banoffee pie, which feels aptly indulgent in keeping with the rest of the meal.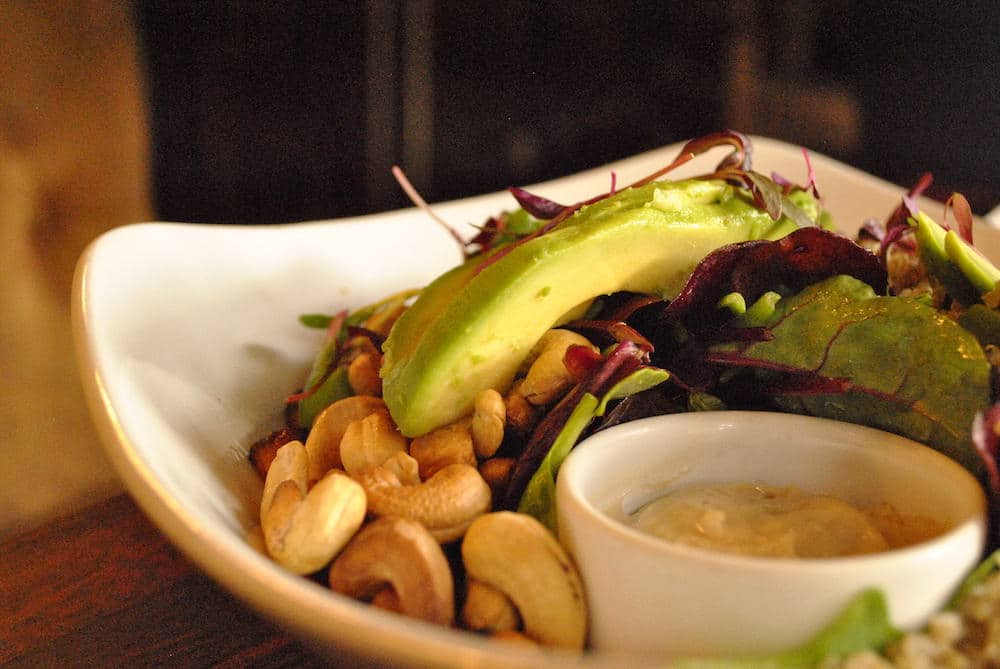 Two-for-one Thursday's
It accompanies their two-for-one meal offer for diners between 5pm and 9pm, offering guests a rewarding incentive to spend their Thursday evenings at the venue. Bohemia may be renowned for its cocktails, but it's good to see them pulling out all the stops with their expansive menu and evening entertainment offerings.
Good food and better cocktails!