Boutique Breakfast
It's been a while since my mum and I went for a bite to eat together alone, mum is not a complete foodie like myself and is often quite hard to please.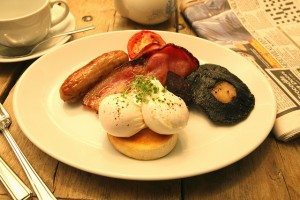 Yes she admits she's fussy but in most cases if the venue of choice just followed some simple instructions – it wouldn't end up being such a disaster!
Anyway, mum and I had some business to discuss and decided to do this over a cooked breakfast before another week of the Hellidays started… (I was escaping from the kids while enjoying this breakfast :)!)
So on Monday morning we headed down to the glamourous Hotel Du Vin – after all breakfast in their rather nice restaurant 'Bistro Du Vin' would certainly please mother dear wouldn't it ??!!
It really is an exceptional place to go if you haven't been there before.
There's a definite high end and boutique feel to this place with it's enormous lounge ceilings, cigar gallery, wine tasting area, dark wood and leather seats…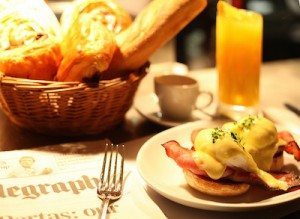 A place like nowhere else in Brighton in my opinion and you always get treated so well.
Here is their breakfast menu and it's pretty much available for hotel guests and non-residents alike: so whether you are a passer by, looking for a great spot to do business or your just looking for a wonderful treat to start your day – then this is the place to come.
Situated very close to the seafront on Ship Street, this 32 bedroom hotel, bar and restaurant is nestled modestly back from the road and it also offers a great little courtyard and garden area for alfresco dining.
If you are going to try Bistro Du Vin on an evening or for a Sunday lunch then I would highly recommend making a reservation before hand – the venue is very established and popular.
We were greeted at reception and quickly shown to a comfortable round table by the window.
We decided to order breakfast straight away and the staff were very attentive and helpful.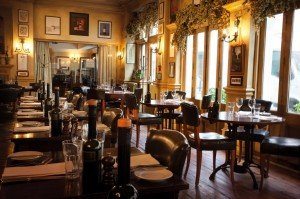 There was a choice of homemade pastries/muffins, packets of well known cereals and some homemade granola and compotes that looked absolutely delicious.
After trying a delicious buttery warm croissant I had one of those moments where you think to yourself, could I possibly try a bit of everything? So I crunched only a small portion of granola before saving myself for a cooked main course and finalé.
Tea, coffee and mixed toast arrived and the attentive waiter took our cooked choices.
Mum decided to go for the full english and asked very nicely that they make her bacon and sausages well done.
The choice of cooked breakfast is quite extensive: Eggs Benedict, Grilled Kippers, Steak and Eggs, Smoked Salmon or Haddock or even their own Healthy Breakfast if you can resist all the other stuff!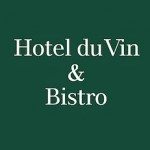 Well, personally I couldn't resist the Brioche French Toast with bacon and maple syrup – Yum!
Mum liked the Tea (Hurrah – I'm chuffed) and even mmm'd at the croissant – this was a very positive start indeed.
Our breakfast was delivered and I held my breath as mum inspected her meat, then she turned to me and said "do you want my sausage – I can't eat two."
Feeew – I declined her offer as I looked down at my thick square of brioche, slices of crispy bacon and side pot full of maple syrup.
My brioche was delicious and a nice alternative to the french toast I have tried elsewhere.
My bacon was cooked to perfection and the combination of salty meat, egg coated fluffy bread and sweet maple syrup was divine.
Mum started tucking into the second sausage and had not moaned about anything, in fact – she even said "very nice".
This means her and dad will be going there soon… Anywhere where mums happy – he's happy but unfortunately it doesn't happen very often. Shame he had to work early, he really missed out there!
Throughout our breakfast we are offered more fresh croissants, frequently asked if we're OK and quickly brought more drinks and toast.
Mum left nothing on her plate and her only complaint was she might burst.
This breakfast is a real treat and very affordable too.
There are two prices, £13.95 for the cold selection or £16.95 for the cold and your choice of the hot cooked selection. All juice and hot drinks are included.
There are private dining areas should you wish to hold a larger business meeting or should you wish to treat the family – they do accommodate children too.
This really is a lovely place to eat and if they can please my mother – they can please anyone!
Reviewer: Leigh Carrington, August 2014