Tips For BRAVO Promotion #BRAVO2020
The Restaurants Brighton team have put together the following marketing and promotional ideas so you can make the most out of the 2020 Brighton Restaurant Awards.
PROMOTE FROM 3rd FEBRUARY to 15th MARCH – Voting runs for 6 weeks
USE YOUR DEDICATED URL – Use your specific venue url so you can send people straight to YOUR voting page.
FOCUS YOUR CATEGORIES – We recommend choosing a maximum of two or three of our 16 BRAVO categories to focus on – this keeps things simple rather than your customers' votes being diluted across too many categories. View the categories here.
CHECK YOUR CATEGORIES – Make sure you are featured in the best possible categories, most relevant for your business.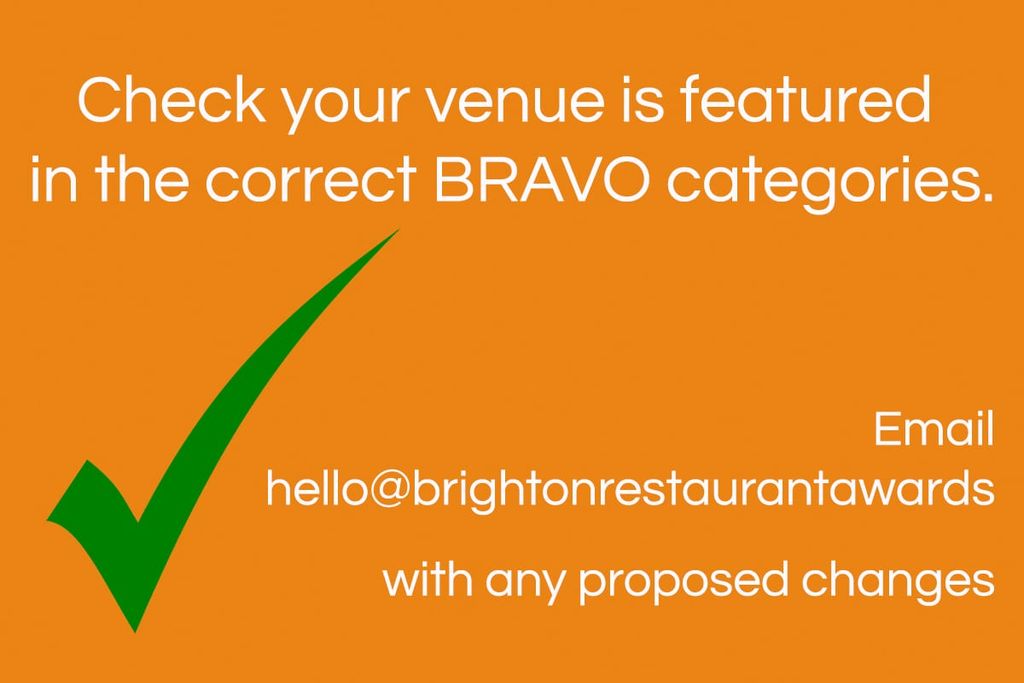 BRAVO ONLINE GRAPHICS – PLEASE USE! Head over to this page to discover what artwork we have put together for you including BRAVO animations, posters, videos, logos, photos and more. All are completely FREE to use. Please let us know if another form of artwork would be useful.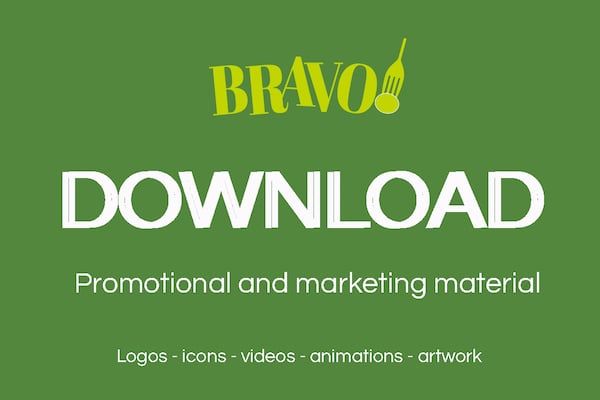 SOCIAL MEDIA – Engage with your followers. Not everyone who loves your venue will be visiting within the 6 week voting period. Use Twitter, Instagram, Facebook and LinkedIn where possible – wherever you have an audience!
SEND US YOUR BEST PICTURE – It is great to make a good first impression on the voting site, so make sure we have your best possible picture. Send to hello@brightonrestaurantawards.co.uk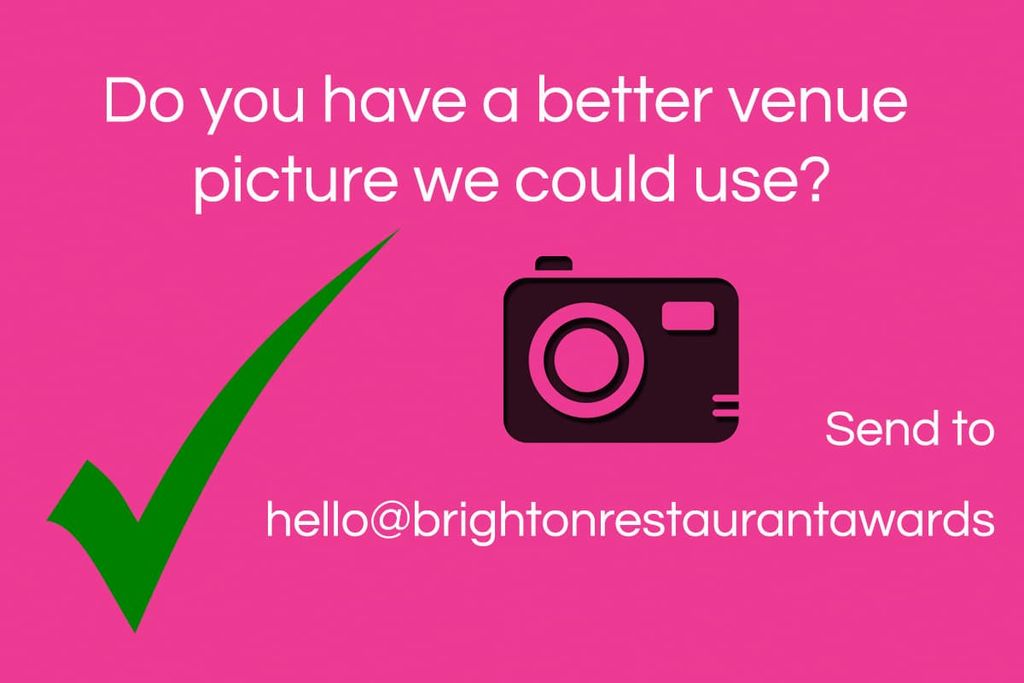 #BRAVO2020 – Use this year's hashtag when posting on social media. This way, we can create a BRAVO online community and we can search for your posts and repost them to our huge social media channels!
BE CONSISTENT – Keep posting, reposting or reinventing posts and reminding your customers to vote for you. The more consistently you encourage voting, the more votes you will receive. Post daily across all your social channels until 15th March 2020.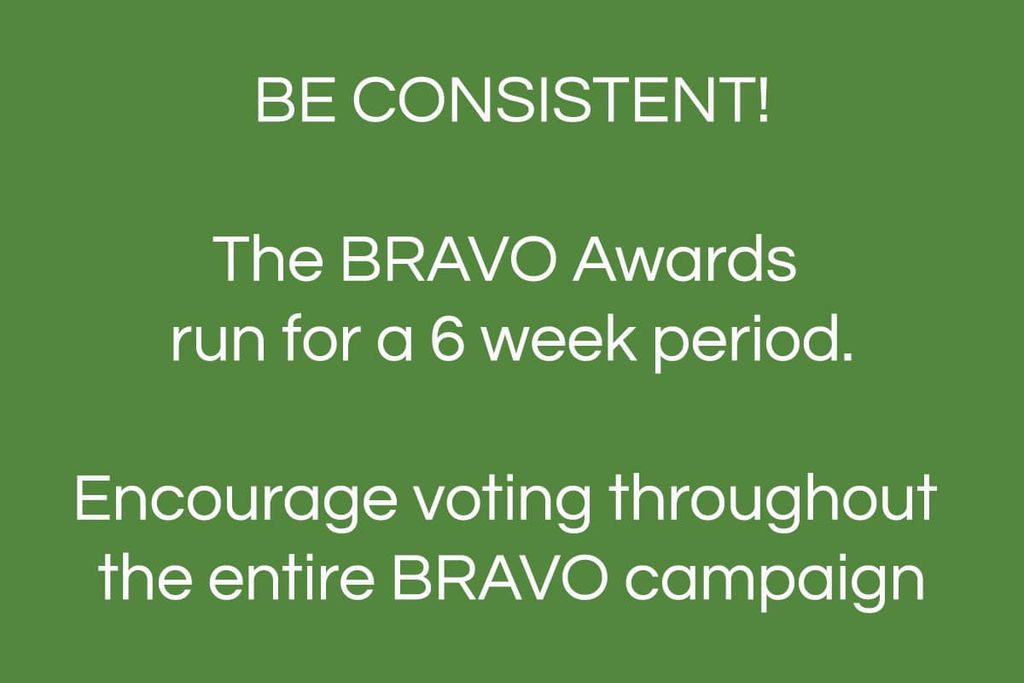 TALK TO YOUR CUSTOMERS – Let people know what the BRAVO awards are all about and why it is they should vote for you.
YOUR CUSTOMERS CAN WIN! – Tell your customers about all the prizes they could win when they vote, including a £200 first prize.
EMAIL MARKETING  – Put together a newsletter, mentioning the BRAVO awards and encourage voting from people who have signed up to hear your news!
FAQs – if something is unclear then please have a look here at our FAQs for VENUE OWNERS for more information.
WHAT IT MEANS TO WIN? – See what a difference winning has made to previous BRAVO winners.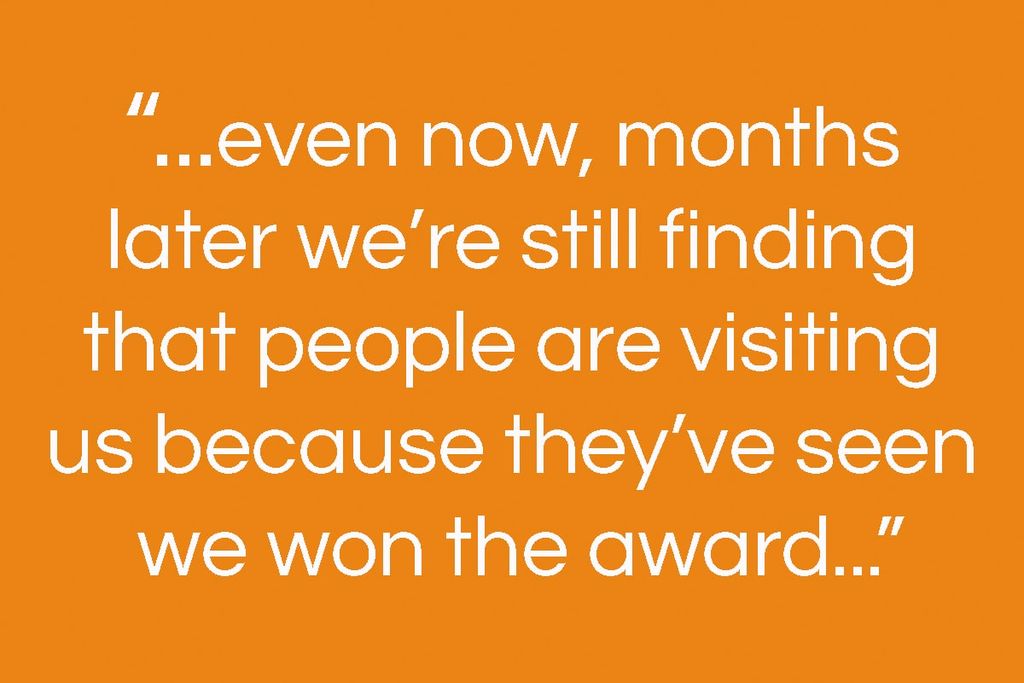 GET IN TOUCH – Have further questions, then please get in touch with the BRAVO team via hello@brightonrestaurantsawards.co.uk