Cafe Chilli Hove – Thai Restaurant
In 2010 Sebastian and Suchani arrived back from Khaowong, Kalasin in Thailand to open The Green Mango in Hove. This was their first venture into the restaurant world. It was a great experience and a very steep learning curve. After nearly five years they thought it was time to make some  changes to the menu and to update the decor, but they quickly realised this would pretty much change their identity. So they went with it and Cafe Chilli Hove was born.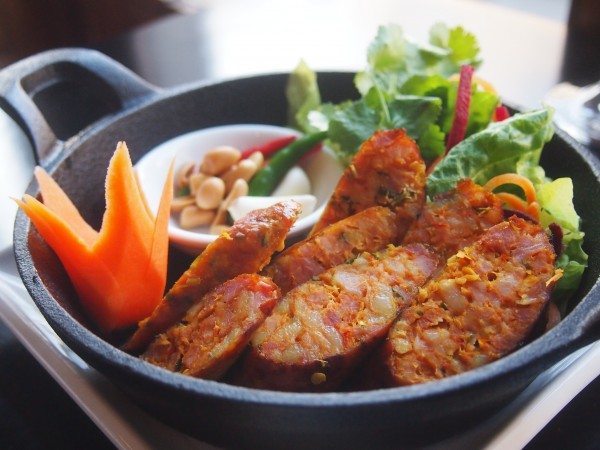 The Menu – Cafe Chilli Hove
Cafe Chilli's chef Lek has over 20 years experience in Thai cooking and cuisine, and the food you taste at Cafe Chilli is as authentic tasting as it comes.
The menu is inspired by the Thai fusion restaurants that are currently trending in Bangkok, as the owners wanted to steer away from the generic dishes you would find in other Thai restaurants across the UK.
You can expect to see Thai style spaghetti with chilli pesto, Thai basil and seafood, alongside Northern spicy Thai sausage, Som Tam (papaya salad), and your classic Thai Green Curry and Beef Paneng.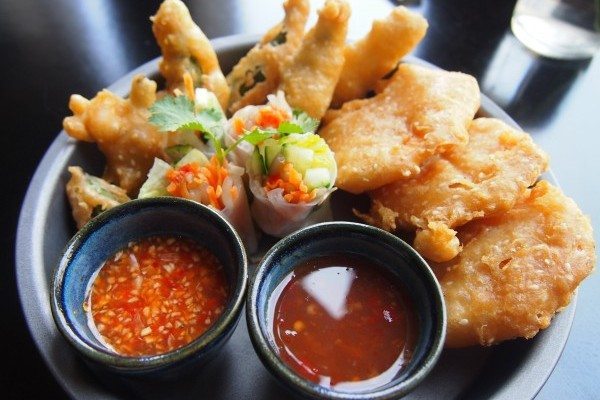 Lunch Platters at Cafe Chilli Hove
For lunch, Cafe Chilli restaurant in Hove is offering a selection of main dishes from the dinner menu, as well as sharing platters which are a great deal. These include the Cafe Chilli Platter – £10.95, which contains Vegetable Pad Thai, Green Chicken Curry, Ginger Stir Fry with Chicken, Sesame Prawn and Chicken Toast, and Prawn Crackers. There are also several others to choose from to include firm favourites, or more unique dishes that will allow you to share and try with someone else.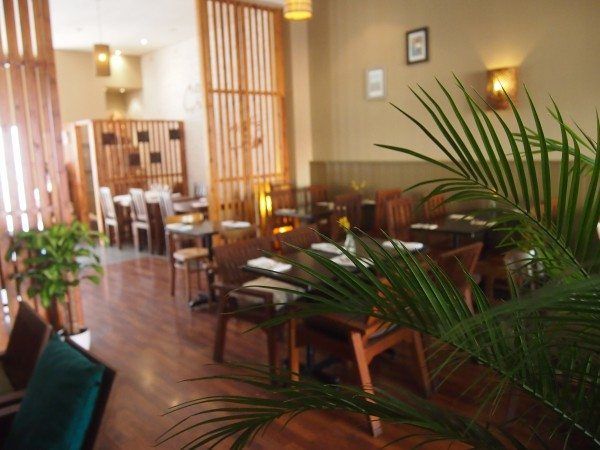 Interior With Elegance
At Cafe Chilli Hove think wooden furnishings, flickering candles, and mood lighting in the evenings, and large windows for lighting and greenery by day. Cafe Chilli's decor is comfortable, yet smart and elegant, and would suit a birthday dinner or party, casual lunch or a romantic meal for two. It is inspired by Thai restaurants and design, and really does make you feel like you are dining in Thailand.