Earth and Stars Brighton – An eco-friendly pub
Few Brighton pubs can claim to draw their electricity from a solar panel on the roof, but this is certainly true of The Earth and Stars Brighton. This eco-friendly pub has long been a friend of the environment and the bar stock a large range of organic ales, lagers and wines. Slightly off the beaten track, but still very central, it is a pub for those who wish to seek it out. In doing so you will find a mellow pub with a laid-back vibe that gets a little livelier during the evenings and weekends.
You may also like…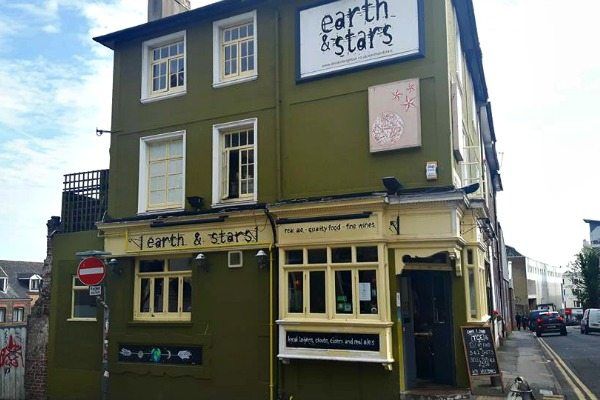 Pub grub with a conscience
In keeping with the Earth and Stars eco credentials, their menu is a celebration of all things organic, locally sourced and sustainable. Do not be fooled into thinking that this is at the cost of quality, as the food at The Earth and Stars is some of the best pub food around. The menu has a strong plant based feel, with plenty of vegetarian and vegan options, but meat eaters are well catered for. Sunday is roast day, and theirs are up there with the best and we are told that the vegan roast is unbeatable in the city.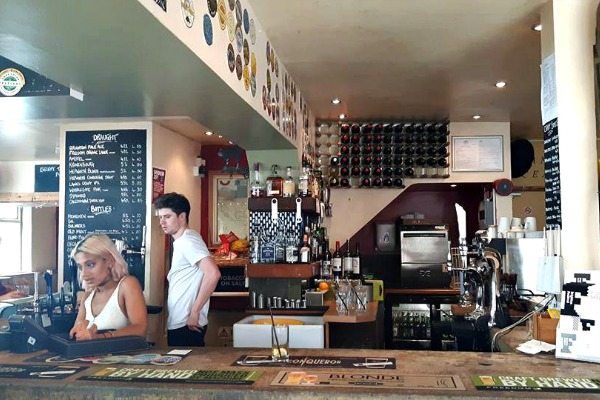 A laid back affair
The Earth and Stars is the sort of pub where you can sit back and relax, soaking up the laid back atmosphere and vibe. This is a very Brighton venue and as such you get a very bohemian and arty crowd, but if this is not your thing do not be put off. It's a top pub that serves great food and drink!