Restaurants Brighton guide to
Brighton Pride 2023 
Brighton Pride 2023, save the date! On Sat, 5 Aug 2023 – Sun, 6 Aug 2023, Brighton will come alive with the fabulous threads and infectious energy of Brighton Pride festival. This iconic event attracts thousands of people who flock to the city to revel in its riches. Not only does it bring joy and celebration, but it also generates a staggering £22,500,000 in tourism and millions for its charities. As well as boosting our vibrant landscape to new heights and fostering a sense of unity, acceptance, and empowerment within our community. 
Curious about what they have in store for us this year? Keep reading to find out!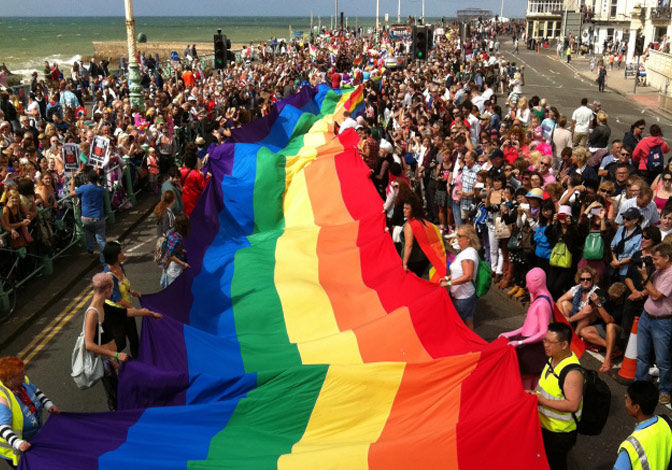 Brighton Pride parade
The theme of this year's parade is Love, Protest, and Unity, symbolising our collective journey through remembrance, celebration, and advocacy.
Join in on Saturday 5th August, as the Pride parade kicks off at 11am on Hove Lawns. Together, weaving through the picturesque seafront before making way into town, tracing the vibrant path along Lewes Road. The excitement culminates in Preston Park, where the two-day extravaganza of the FABULOSO festival awaits.
Oh so Fabuloso 
Fabuloso, is where pure Brighton Pride magic awaits!
Found in its familiar dwelling of Preston Park with a full line-up that will leave you in awe. We're talking sizzling cabaret performances, mind-blowing DJ sets, and a mouthwatering array of food and drink.
Brace yourself for the ultimate musical experience as chart-topping sensations like the Black Eyed Peas and Steps take centre stage.
With a whopping 170 artists spread across 12 different stages. FABULOSO is proudly supporting over 150 LGBTQ+ artists and other essential allies. So get ready to be swept off your feet at FABULOSO and check out the full lineup here.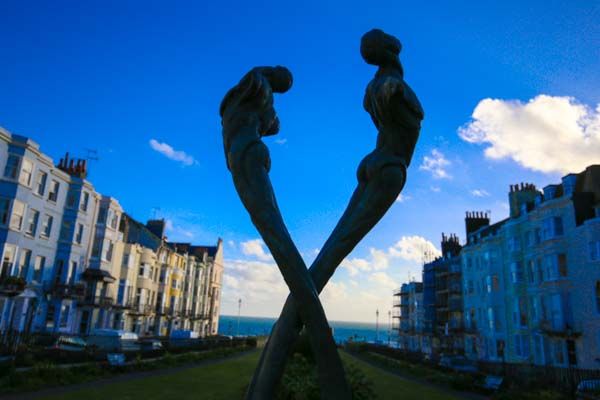 Pride Village Party
Brighton's LGBTQ+ community is centred around the bohemian Kemptown village.
On Saturday 5th and Sunday 6th August St James Street and Marine Parade will be dedicated to a street party like no other!
Entertainment zones, bars, cabaret, DJs, spontaneous and unforgettable outpourings of celebration. For many locals, the village party, charged as it is with a powerful sense of community, is where it's at, with a couple of Brighton clubs nearby if you fancy it. 
LGBTQ+ bars | Brighton Pride
Over the last 50 years, Brighton has firmly established itself as a hotspot of LGBTQ+ activism, hosting some of the UK's first Gay Pride demonstrations and vocal anti-Section 28 marches.
Today, we enjoy living in one of the most gay-friendly cities in the world. As such, almost all pubs, bars and cafés are what might be called 'queer welcoming', but there is also an abundance of out-and-proud venues that cater specifically for our LGBTQ+ communities and allies.
We've put together a collection of some of our favourite Brighton Gay Bars or LGBTQ+ friendly bars.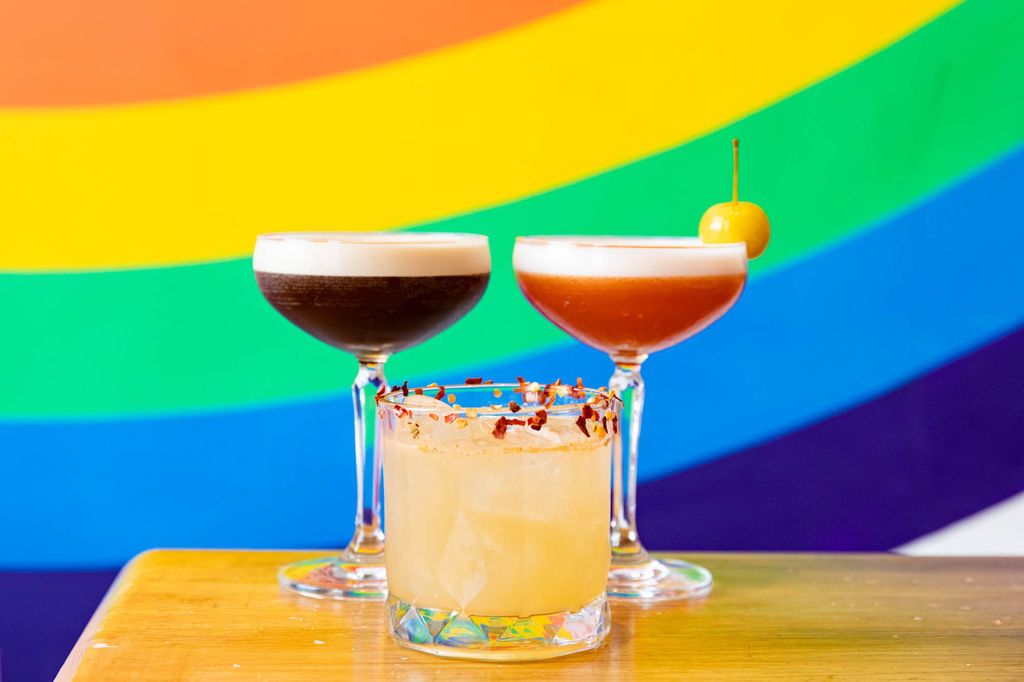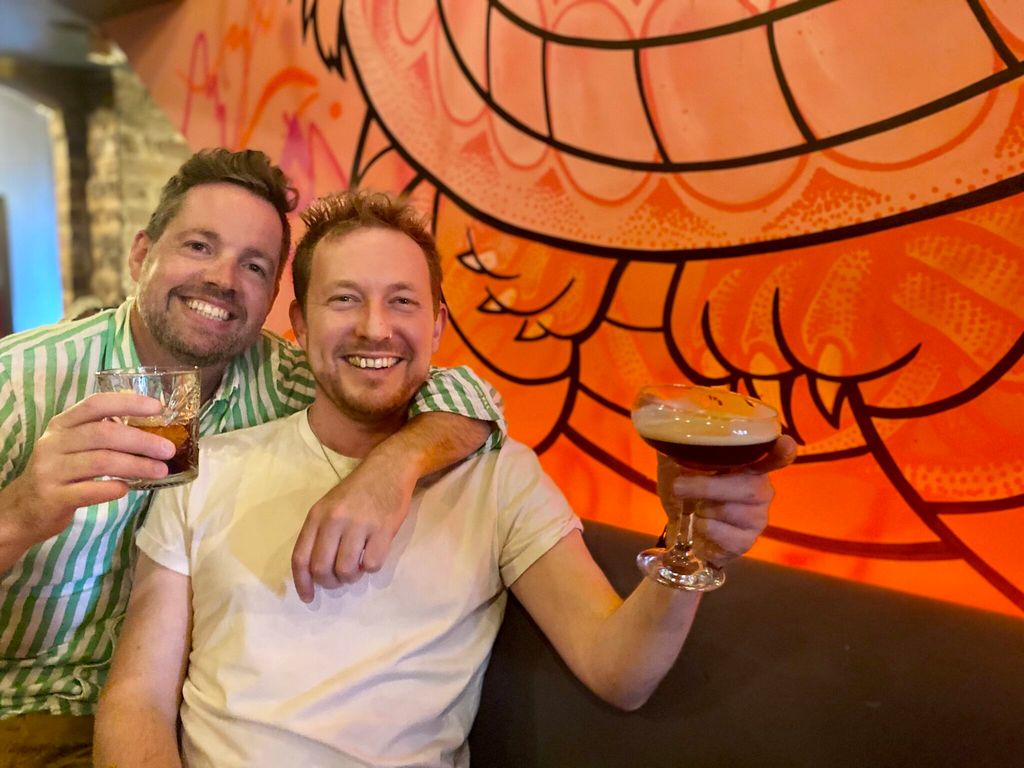 Pride in Brighton | By Torsten
Embark on Torstens' Brighton Pride round-up, your compass to navigate the excitement of the forthcoming Pride weekend. Uncover the pulse of the festivities and discover the diversity of venues awaiting you. From vibrant rainbow-infused settings to sun-kissed seafront alfresco terraces, revel in the post-celebration recovery brunches and indulge in the delectable 'Golden Gaytime pancakes'. Immerse yourself in the lineup of special events, and ensure you don't overlook the opportunity to savour complimentary Prosecco during lunch at Tutto (lunch bookings required).  Read more Torsten's Brighton Pride festivities.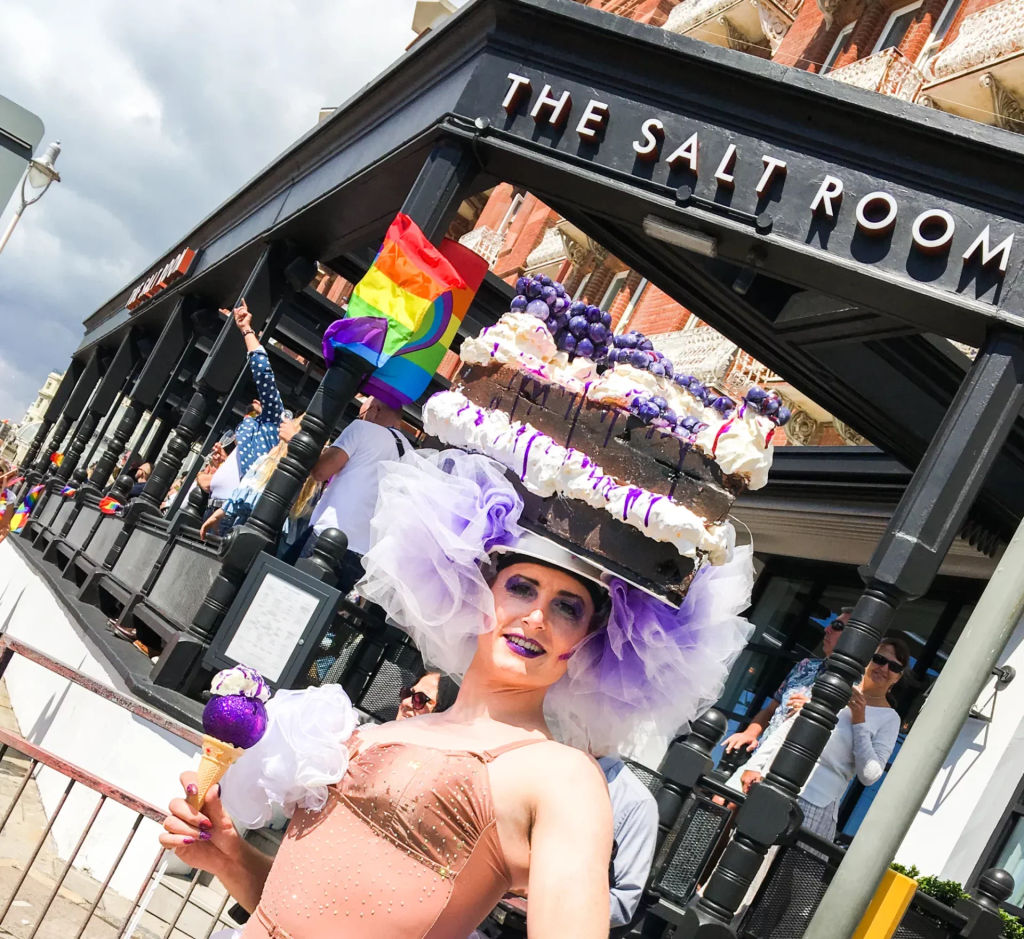 Brighton Pride on The Salt Room Terrace
Join the team at The Salt Room Terrace for their annual Brighton Pride Party. From 10am on Saturday 5th they'll be celebrating from their prime Pride-watching terrace. You can soak up the fabulousness while enjoying the Cazcabel Margarita bar, a scrumptious selection of signature Salt Room dishes, and live DJ's.
It's £85 for the snacks & drinks package on the terrace and £5 of every ticket will be donated to The Brighton Rainbow Fund. 
All in Pride at Arcobaleno
Arcobaleno takes Pride to a whole new level, embracing its philosophy beyond just a weekend. The year-long event programme is bursting with outrageous, otherworldly, and utterly awesome cabarets, mixers, and other worthy gatherings. When Pride week arrives, they pull out all the stops, curating an epic week-long Pride extravaganza like no other.
From "swing mixers" to indulgent "Pride brunches," a splashy "pool party," and a sizzling BBQ on Sunday, they leave no room for dull moments. There's even a much-needed and aptly dubbed "recovery brunch" – count us in!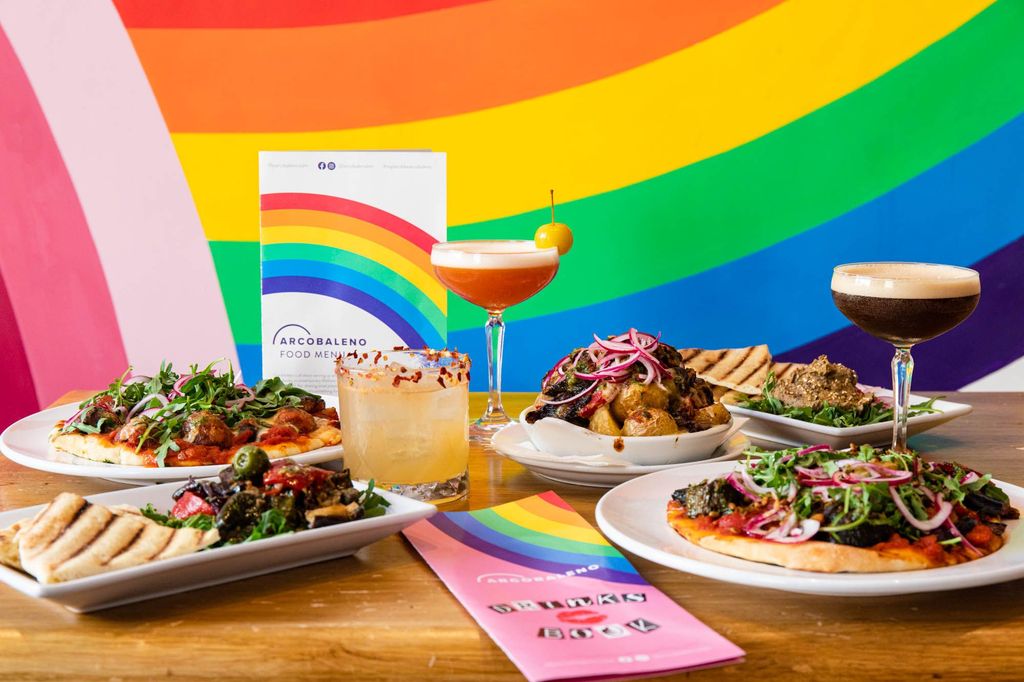 Brighton Pride at Wabi Sabi
Pride weekend is a long and exciting weekend at Wabi Sabi restaurant in Hove. From Wednesday 2nd to Sunday 5th they'll be offering all cocktails from their menu at £10, with a free bowl of wasabi peas for every table.
On top of that, they will be taking a break from their chilled out Japanese beats and for the whole month will be playing feel good music. Song requests accepted (within reason!).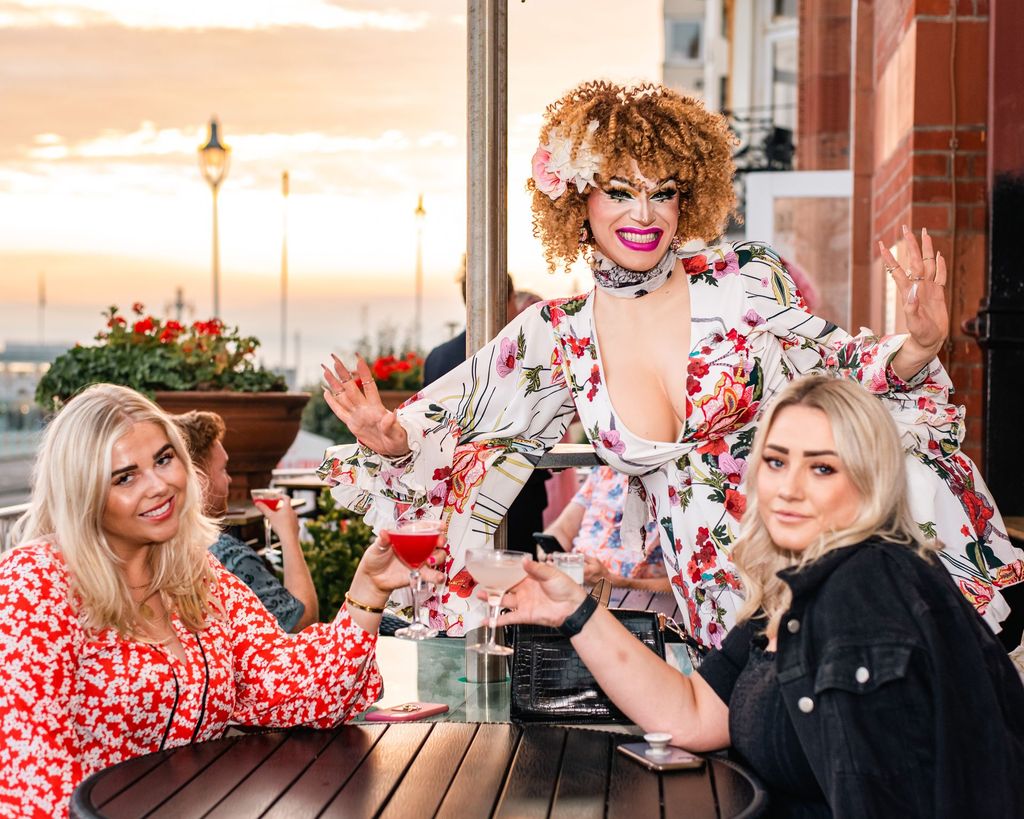 PRIDE BOTOMLESS BRUNCH at Metropole 
The Metropole is in prime position to catch the Pride procession, and so can you! Join them on Saturday 5th for 90 minutes of free-flowing fizz. Along with a welcome Rainbow Shot and a choice of popular brunch dishes and a suitably decadent dessert, which will help fuel the fun. You'll have the choice of a £49 VIP terrace table or, if you prefer to dine inside, it's £42 per diner.
Pride beach party at Ohso
For a sundowner party where you can let loose and feel the raw energy on the seafront, you could head to the OhSo Social Raw Feels Terrace party. Expect international DJs laser shows and go-go dancers. It's an open air party from 4-9pm that takes advantage of that sunset opportunity and the enviable beach positioning! 
The Pride Ticketed event runs from 8pm until 4am all over the weekend.
OhSo is open for live music all day and DJs run from 1pm.
All events over the Pride weekend will be raising money for the Brighton Rainbow Fund.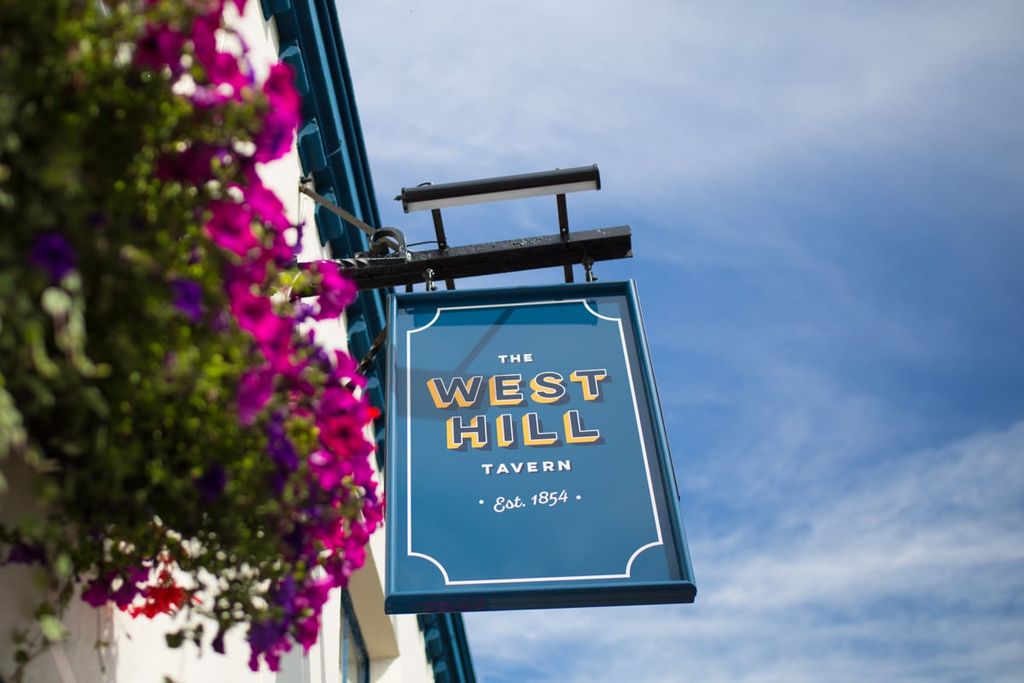 Pride, Prosecco and Party at The West Hill
The West Hill Tavern hosts a bottomless brunch every Saturday, and 90 minutes of free-flowing Mimosas or fizz. Just £30 per person, with a £5 donation to the Brighton Rainbow Fund. It runs from 12 – 3pm meaning you can roll down the hill to catch the end of the parade before hitting the park or the village.
Get your Pride off with a bang and catch a ride on the Drag Bus. Picture this: you, alongside fabulous queens, embarking on a captivating two-hour guided tour of the city's top sights, all while sipping prosecco on a magical Friday evening. Or opt for the enchanting Sunday afternoon tour with a scrumptious brunch box and, of course, more prosecco to keep the fun flowing! Make this Pride an unforgettable one, filled with laughter, joy, and memories to cherish forever.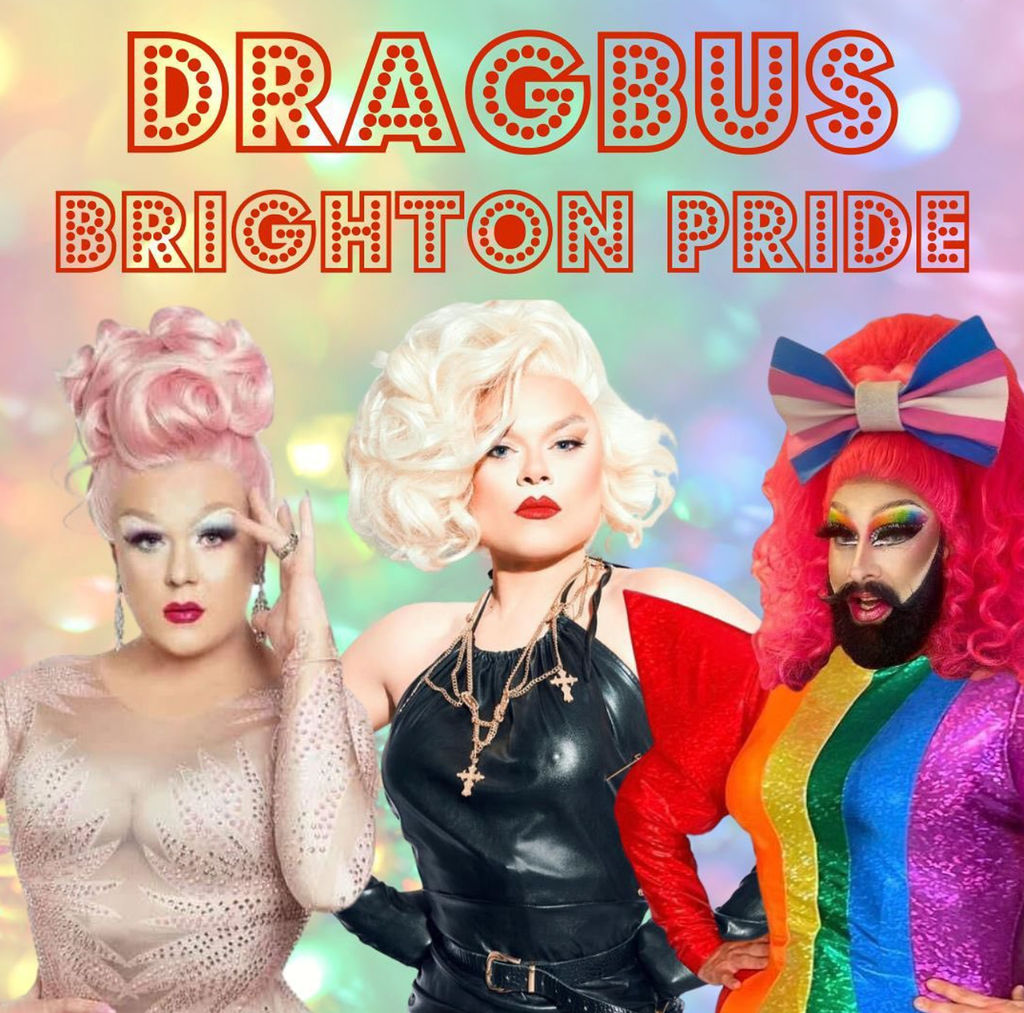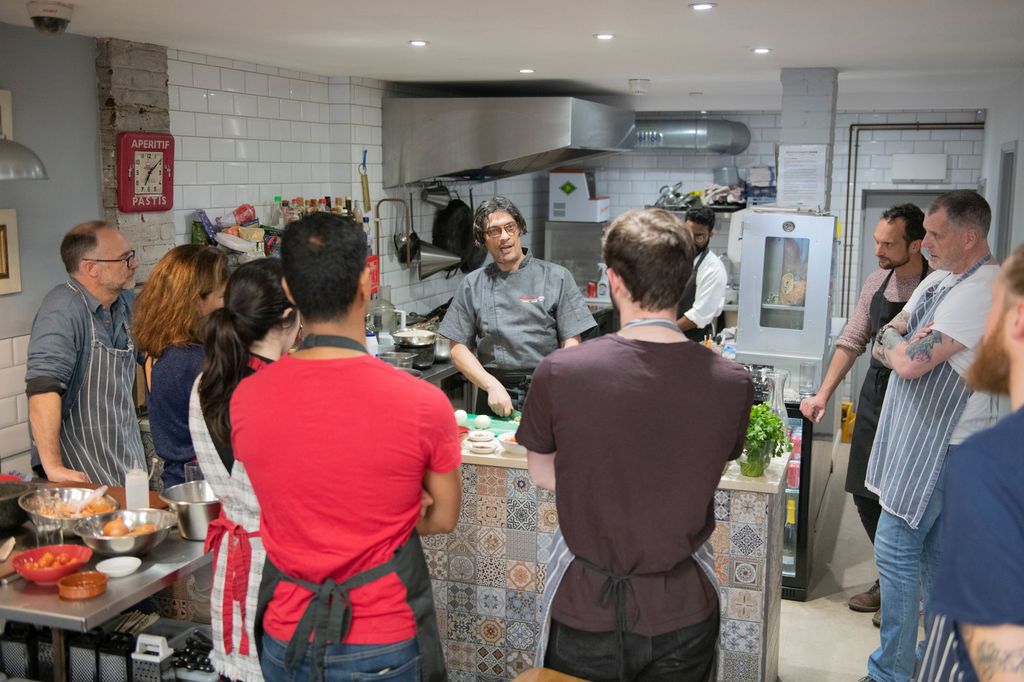 Cook with Pride 
Embrace the art of culinary creativity and learn to cook with Pride at
Brighton Cookery School
with their special treat this August! They're offering a
10% discount
on all their classes.
To take advantage of this fantastic offer, simply use the code COOKWITHPRIDE during checkout on their website. 
Other Food and drink events
As well as the official Pride line-up, many of our city's fine food and drink establishments will be joining in the celebrations by doing what they do best and in the name of a good cause. Our Brighton food and drink events page is your one-stop shop for having fun with your food.