A Must Try!
The Urchin in Hove is one of those places that has been on my list of "must try" eateries for some time but one that I had yet to get round to. Having heard lots of good things about the classy pub that serves excellent shellfish and craft beer, my time finally came one typically miserable Wednesday summers evening. I set off in the drizzle and headed down to Hove hoping for a beautiful meal to lift my spirits.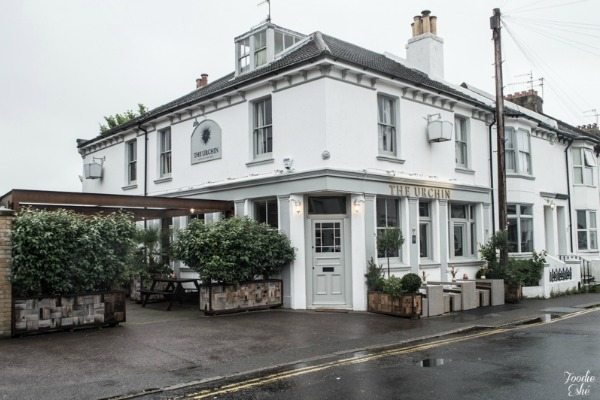 The pub is situated just off Blatchington Road down an unassuming little side road and occupies a classic corner location. Painted in neutral cream and grey it is not the sort of building that demands attention, which I like, and the interior carries on that minimal and stylish feel. With natural wood and grey walls throughout it has a clean and welcoming feel with the heavy rope lighting in the restaurant area hinting at the nautical feel to the food.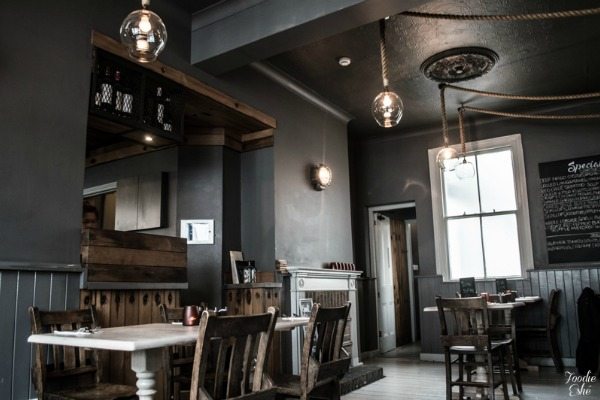 An Extensive Choice of Beers
There is an extensive menu of craft beers to choose from not to mention a wall of beers if you prefer a more tangible list to entice you. With such an extensive menu it can be pretty daunting to make a choice – but in a good way. I decide to keep things pretty classic to begin with opting for a Belgian Chimay Red, for me Belgian beers are still the gold standard.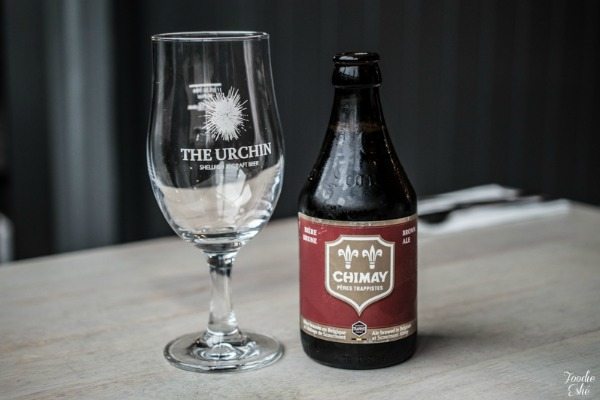 The menu is fairly brief, which is a sign of confidence in my book, and there is a very exciting daily specials board from which we choose most of our meal. To start we decide on the "deep fried oysters, wasabi aioli, caramelised onions" (£9.50) and the "grilled langoustines, lemon and dill butter" (£9.50) – recommended by Jack from Beercraft Brighton who I bumped into at The Watchmakers Arms earlier in the evening.
Shellfish Heaven
After a short wait the food arrives and it looks fantastic. There is no other food that can rival shellfish for visual effect in my opinion, and the pile of steaming langoustines certainly hammers that home. The size-able serving of halved and grilled crustaceans that have been smeared in butter are delightfully sweet and moreish. Finger bowls and kitchen roll is provided and is necessary as this is a dish to get involved with.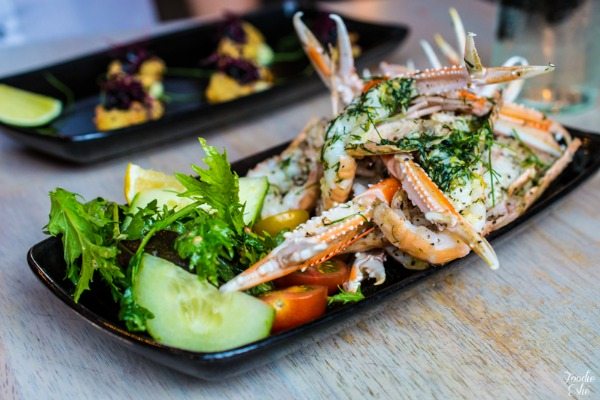 The deep fried oysters are visually striking in a different way to the langoustines with an elegant presentation that wouldn't look out of place in a fine dining establishment. This was my first time trying deep fried oysters and they were fabulous. The batter was light and crisp with the delicate and smooth oyster within. The wasabi aioli elevated the dish in terms of punch leaving just the right amount of mustard heat on the palette.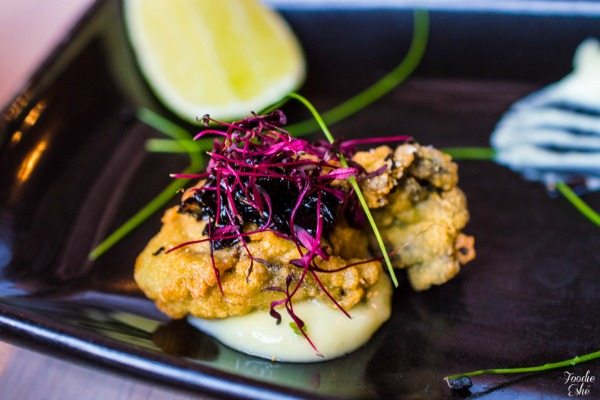 Owner Nick removed our plates and offered another drink and I tried the Soundwave IPA from Berkshire based brewer Siren Craft Brew. This beer is a part of their core range and comes in at a respectable 5.6%. With a hoppy yet light bitterness it is a classic example of the current trend in craft IPAs.
Sensational Scallops
For the mains we order "Scallops, kohlrabi, apple and walnut slaw and mustard cream" (£14) and a serving of classic "moules mariniere" (£9.90) with a side of fries (£3). When the scallops arrive they look stunning, possibly one of the most attractive dishes I've eaten. The beautifully seared scallops with their roe still attached are served on shells in a bronze bowl and the effect is wonderful. They do not disappoint when eaten either, sweet and slightly charred scallops are cut through with refreshing mustard dressing and kohlrabi adding a crisp and savoury sweetness. With a squeeze of lemon the dish comes to life and is a triumph.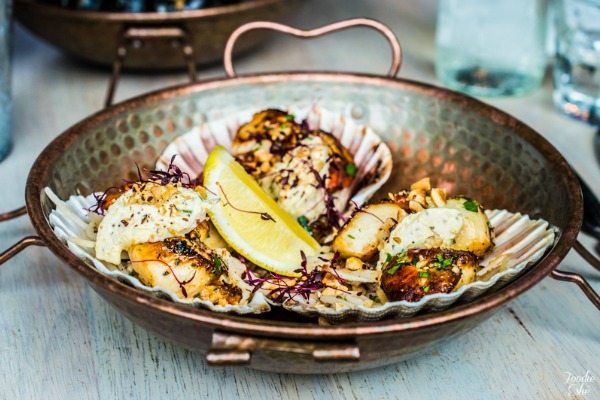 A Childhood Favourite
Moules mariniere is one of my childhood favourites, and a dish that combines the taste of the sea from the mussels with classic flavours of white wine, shallots, garlic and cream. I am presented with a sizeable offering of shellfish swimming in the aromatic broth with some bread to soak it all up. The flavours are spot on and the crisp and well-seasoned fries are the perfect accompaniment. The mussels taste great despite being slightly on the small side, but I put that down to them being out of season at the moment over any other reason.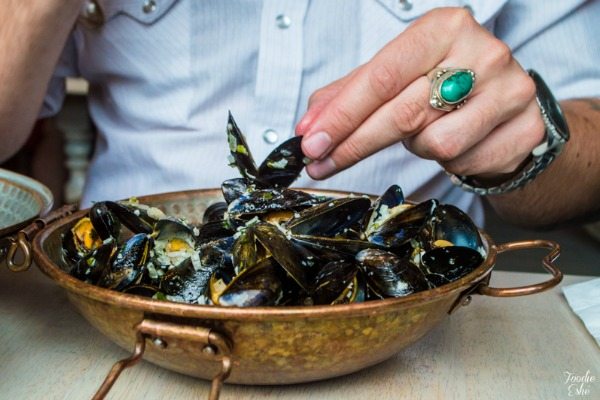 Great Atmosphere
We finish and both remark that it has been a really enjoyable and delicious meal in a pleasant and relaxing environment. I had been looking forward to eating at The Urchin for some time and it did not disappoint. The food is fantastic and the service is friendly and welcoming without being intrusive. The pub remains as popular as ever with a near full restaurant on a wet Wednesday evening and a gentle thrum of chat and laughter. Based on my experience I can certainly see why and I would absolutely return again.
Images by Foodie Eshé
See the listing for The Urchin Hove – shellfish and craft beer