Unforgettable Dining at Cyan
Launched in November 2019, Cyan promises more casual dining than its exclusively fine-dining predecessor at The Grand Brighton. With the same Head Chef ,Alan White, the refurbished venue has a more relaxed, contemporary vibe which is not to the detriment of the premium hospitality GB1 previously boasted.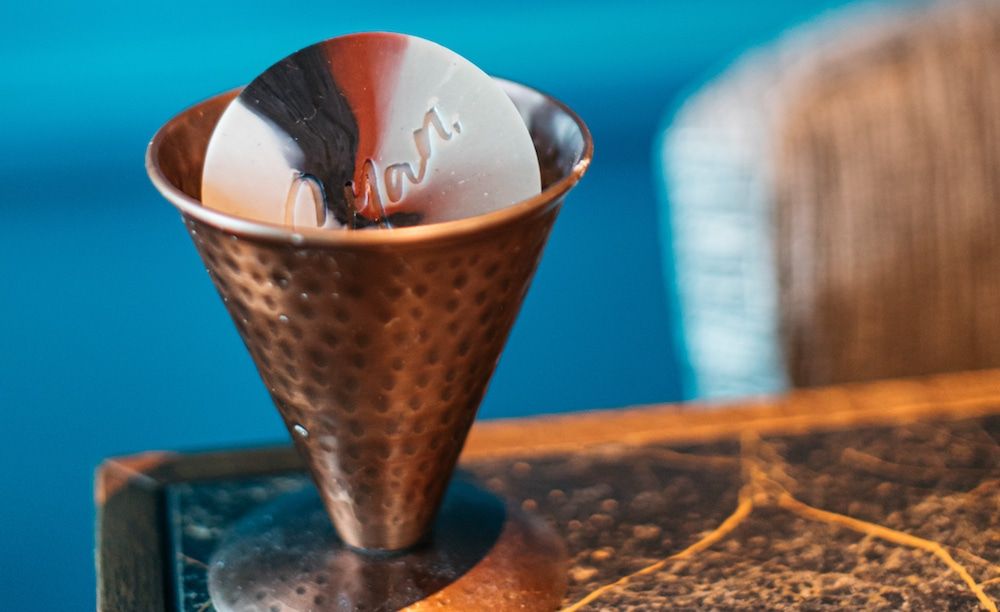 A new look with timeless style
Taking you from your leisurely lunch and remote workspace in the daytime to your evening catch-up over sharing plates at night, Cyan offers an all day a la carte menu as well as brunch and Sunday roasts.
The 155-year old marble columns are a central focus as you are taken through to seat yourself on plush velvet sofas with a coffee in the daytime, through to leisurely drinks in the evening. Set as a backdrop is the circular Bar; with signature drinks, cocktails and nibbles.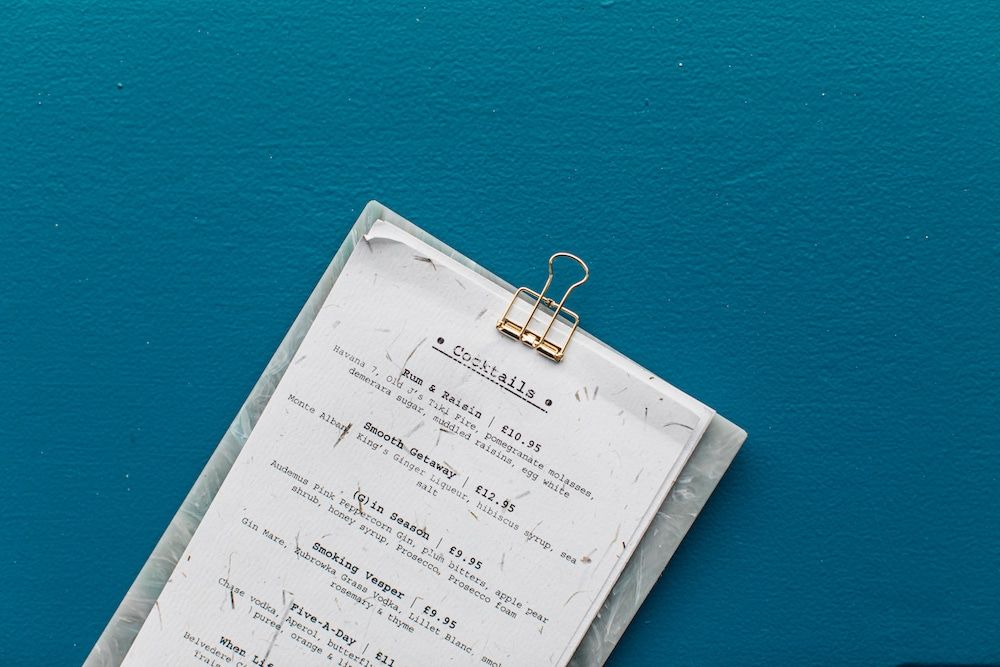 Cyan has been reworked to provide an area for remote workers to set up during the daytime, and transitions to a hub for friends to socialise together at night.
If you are here more for the food then you can delve in the menu of culinary delights amongst the restaurant's terrace overlooking the seafront for romantic dining with the same dark cyan theme; which where we were seated for our evening.
Local and sustainable focus
With seasonal and sustainable in mind, every element of Cyan revolves around this ethos; from the menu, right the way through to interiors.
Bespoke marbled artwork placed around all three parts to the venue, and items crafted from recycled materials by local business Weez and Merl, who specialise in making homewares from recycled plastic. Check out their Instagram to be amazed by some of their incredible marbling!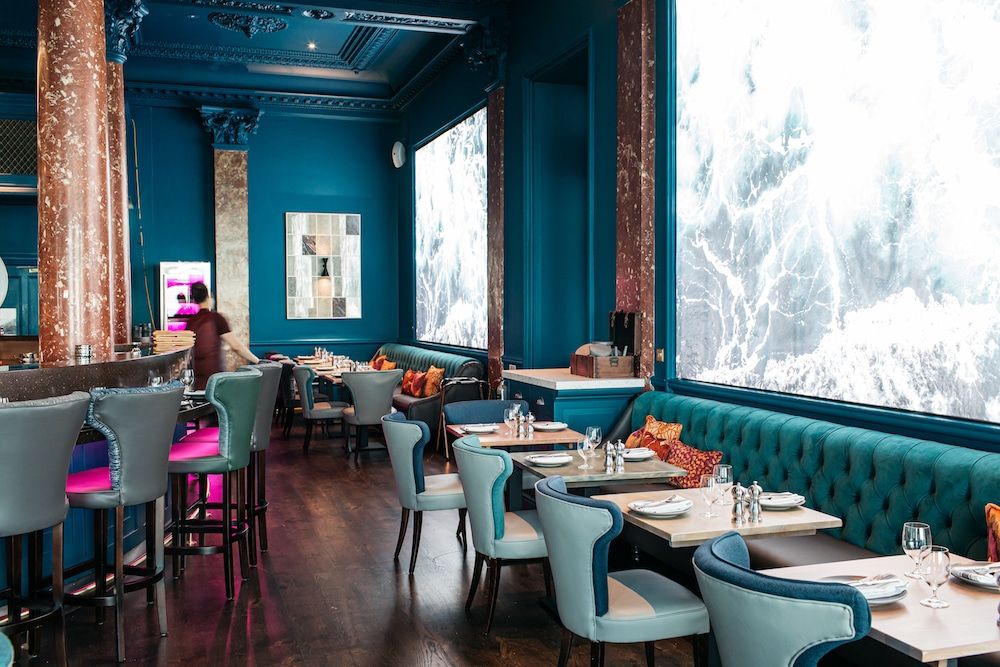 Gather and Graze; Cyan's a la carte menu
From the moment we walked into the venue we were treated to exceptional, attentive service. Alex explained the a la carte menu with clarity and an authentic understanding of its background.
Inspired by culture, heritage, and travel, the all day a la carte menu showcases the best local ingredients with a grazing format of small plates, large plates, large platters, sides and desserts. This is an idyllic place to be sharing.

Small plates:
Intended to be shared, or eaten as a starter; with so many interesting plates and combinations to try, we would have shot ourselves in the foot by ordering individually.
But where to begin with so many sumptuous plates to try?!
Alex gushed over the gyoza sauce with the crumbed squid and insisted we tried it purely for it's savoury yet spiced flavours. The dish didn't disappoint! We also ordered the panko crab mac 'n' cheese with sautéed fennel shavings and Worcester gel, vegan corn ribs with celery salt, rose pepper and bloody Mary ketchup.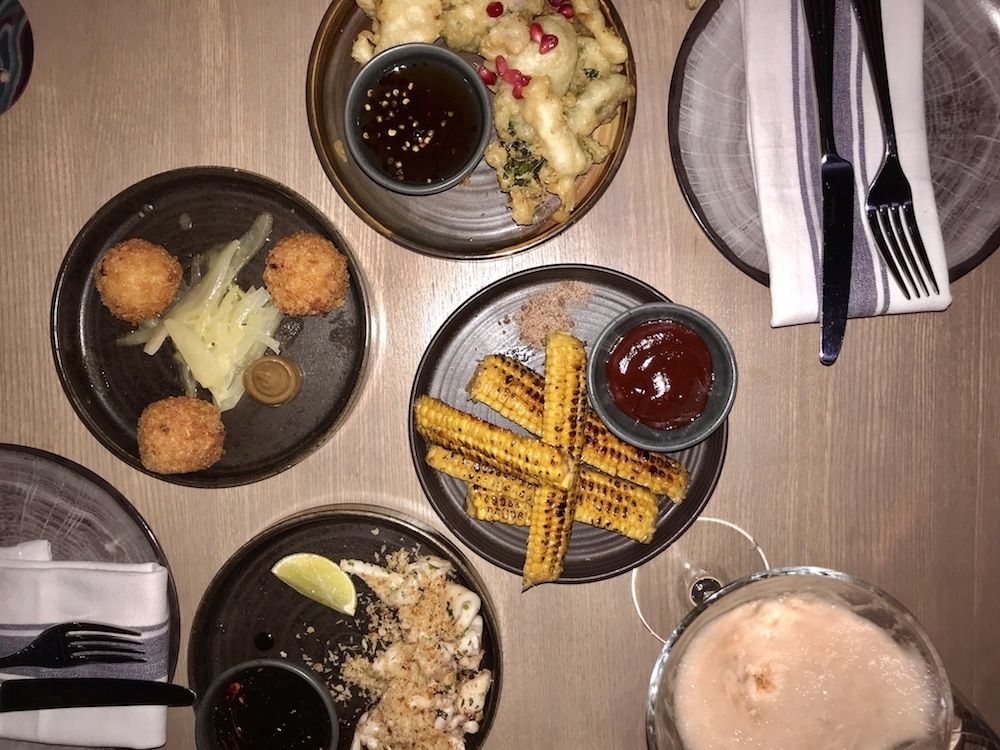 The star of the show for both of us (despite being carnivores), was the crispy vegan brassica stems with pomegranate and sweet chilli dipping sauce.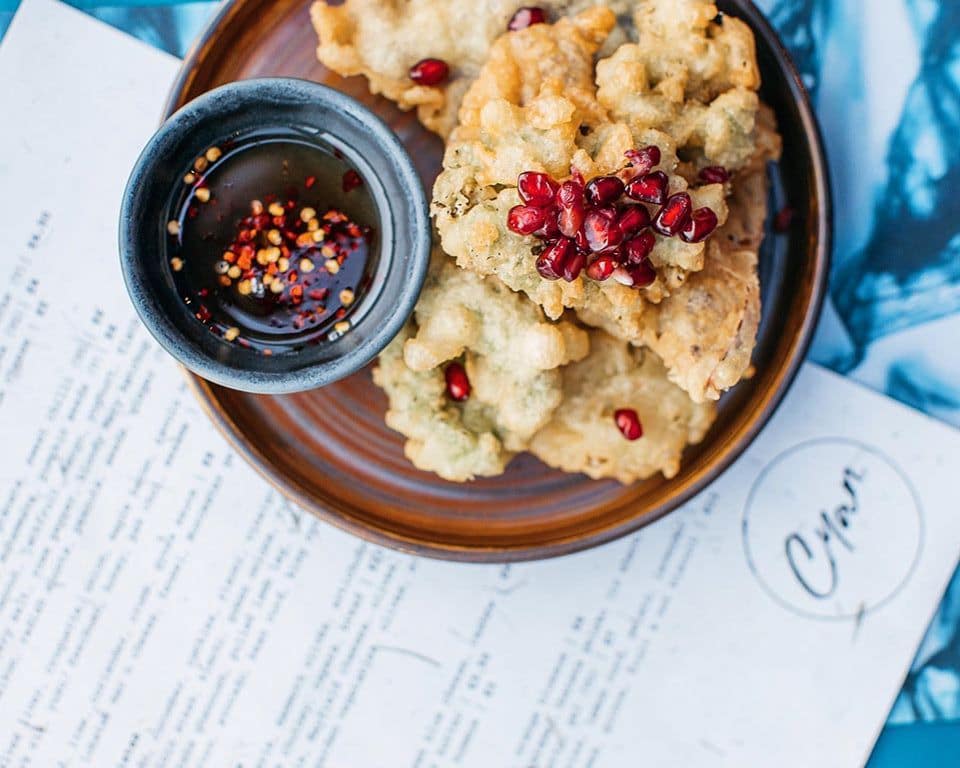 We definitely felt four dishes was enough as a main between two of us, although our empty pre-dinner stomachs had already ordered another dish from the large plates menu!
Large plates:
These can be ordered as a main to be accompanied by a sumptuous side such as truffle mash, or a side salad of romaine lettuce and heritage carrot, egg, Sussex blue cheese and pumpkin seeds. We decided to share a plate without sides (thankfully, or else I think we would have had to quite literally roll out of the building).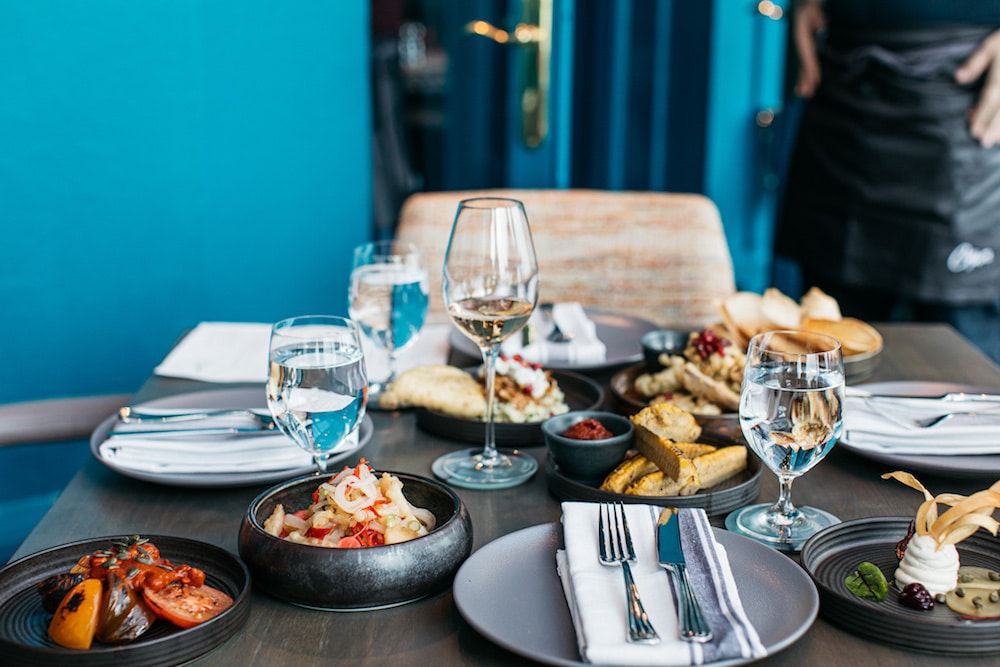 Alex explained that the chefs are constantly experimenting with new flavours to bring to the menu so any feedback given would be taken on board. We both agreed we would love to try either the Scallops with Israeli couscous and burnt onion or the Harissa chilli sweet potato with coconut, cavolo nero, fermented grains and dukkah.
It's great to see a restaurant renowned for its seafood and meats experiment with plant based flavours.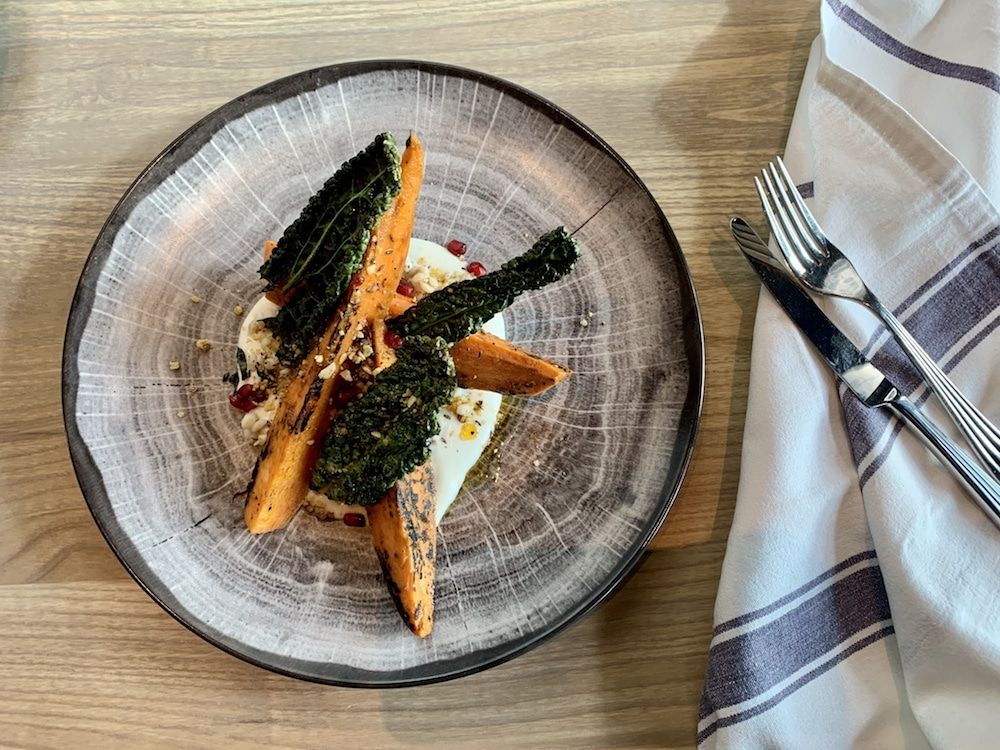 We didn't have the stomach left to try from the large platter menu, but Alex assured we must try the Sussex charcuterie board in a future visit.
Dessert:
After giving the dessert menu a peep beforehand, we didn't finish our large plate in order to save all that we could for something sweet.
Where to begin? With the likes of chocolate peanut butter cake, a proudly Sussex cheese board, or a sharing dessert of sourdough, butter and jam pudding with golden sultana and clotted cream gelato all on the menu we were spoilt for choice.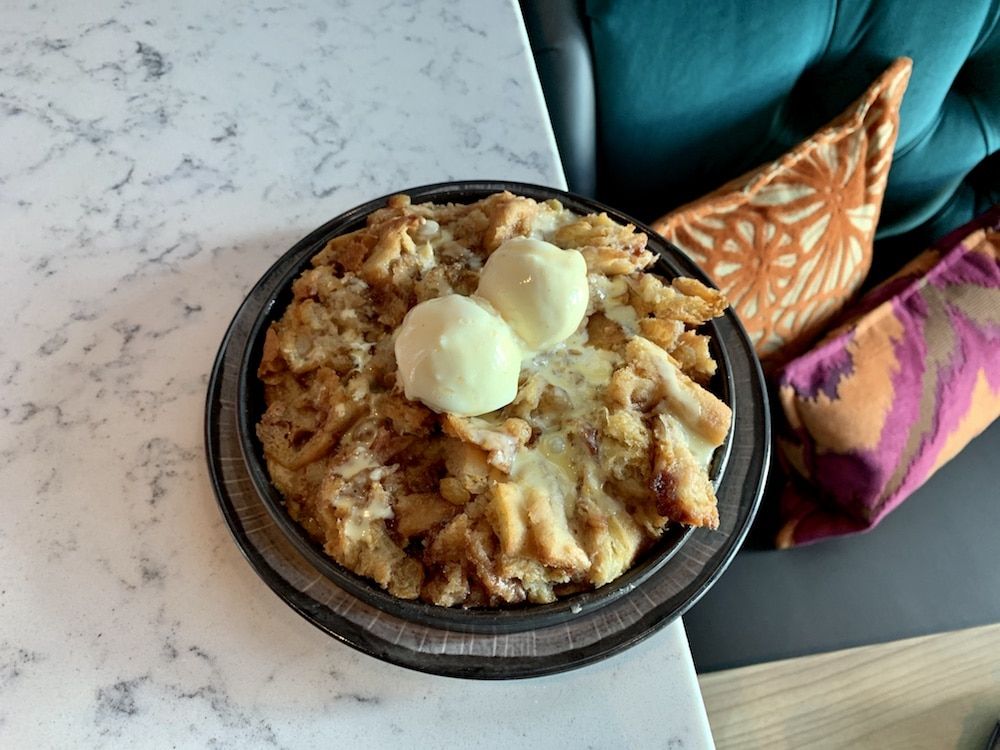 The struggle to make a decision was real, particularly when we were so full from our meal. However, it was between the pineapple tatin with coconut sorbetto (which I had seen on the Cyan website and Instagram page beforehand), and the treacle tart with clotted cream.
It was the trusty treacle tart which stole our hearts, with delicately cooked pastry and a subtle orange gel to go with the clotted cream.
Perhaps next time we won't be so ambitious in our dinner choices and get a dessert each, or alternatively ensure we bring extra mouths to feed!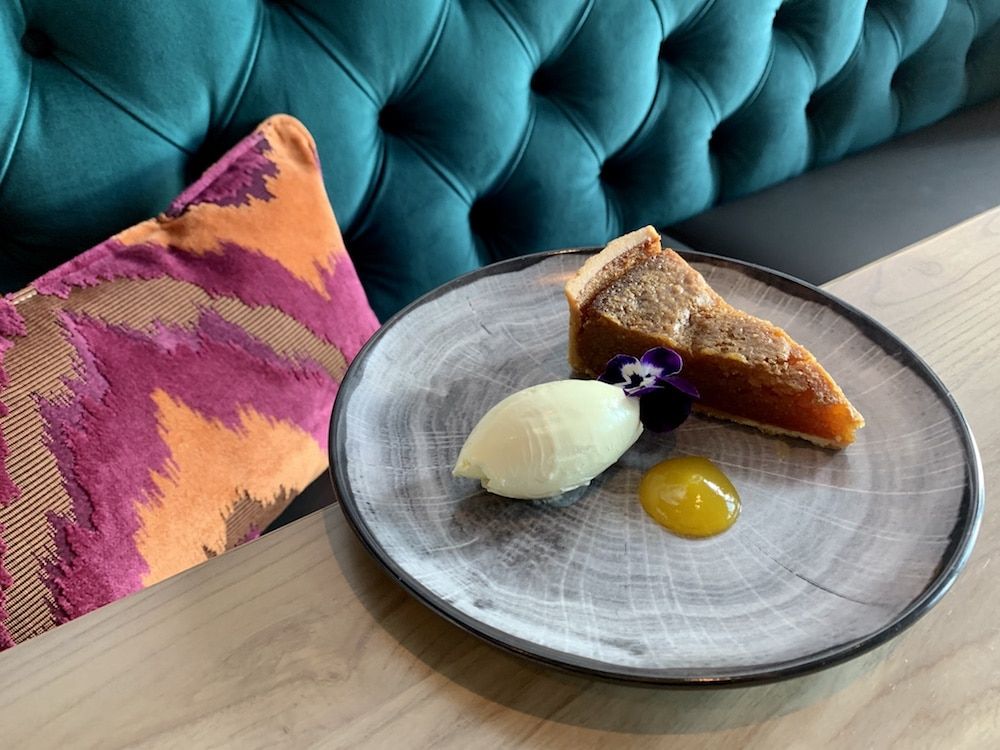 Thoughts to takeaway
We merrily left the building with brimming bellies and a taste for the flavoursome plates we wanted to try on our return to Cyan. Having lived in Brighton all my life I'm always on the lookout for distinctive eateries to recommend to friends, introducing them to venues which demonstrate the personality of our vibrant city. With Cyan's un-compromising service, diverse menu and unique restaurant setting, I can firmly place it on that list of recommendations.