A Taste of Kindling
Kindling Brighton, is a relatively new and very welcome addition to The Lanes and promises 'food that is kind to the environment and good for the soul.' Rest assured that these lofty ambitions are met with culinary mastery, already noted by the MICHELIN Guide, resulting in truly delicious and highly dynamic menus.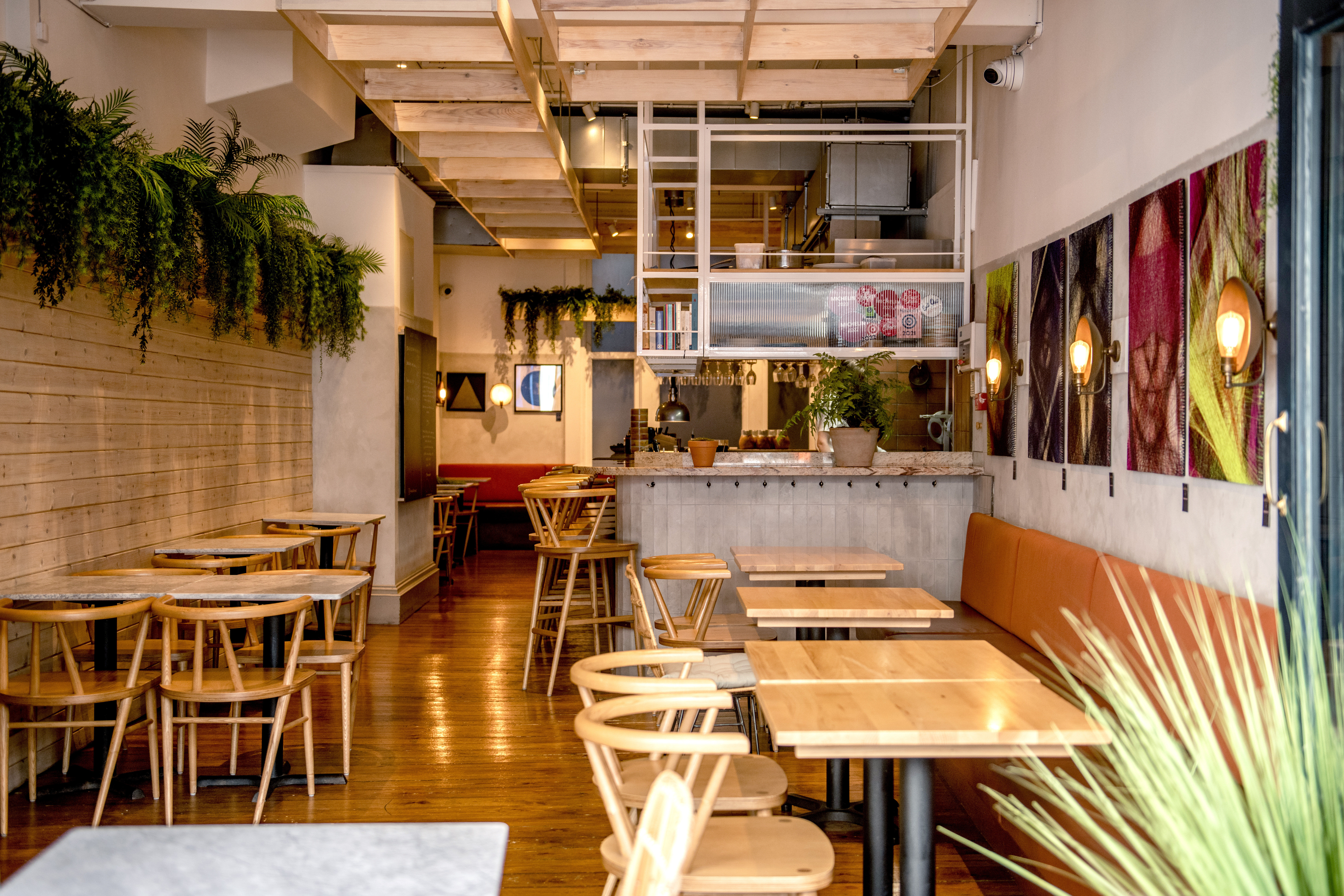 Super Seasonal | Kindling Brighton
Using super seasonal, local, sustainable produce, Kindling offers modern British cuisine with influences from our close European neighbours. Recognising the appeal of live-fire restaurant cooking, and its distinctive flavour profile, around 85% of the dishes on Kindling's menus have been 'grilled' or 'flamed' at some point in the preparation.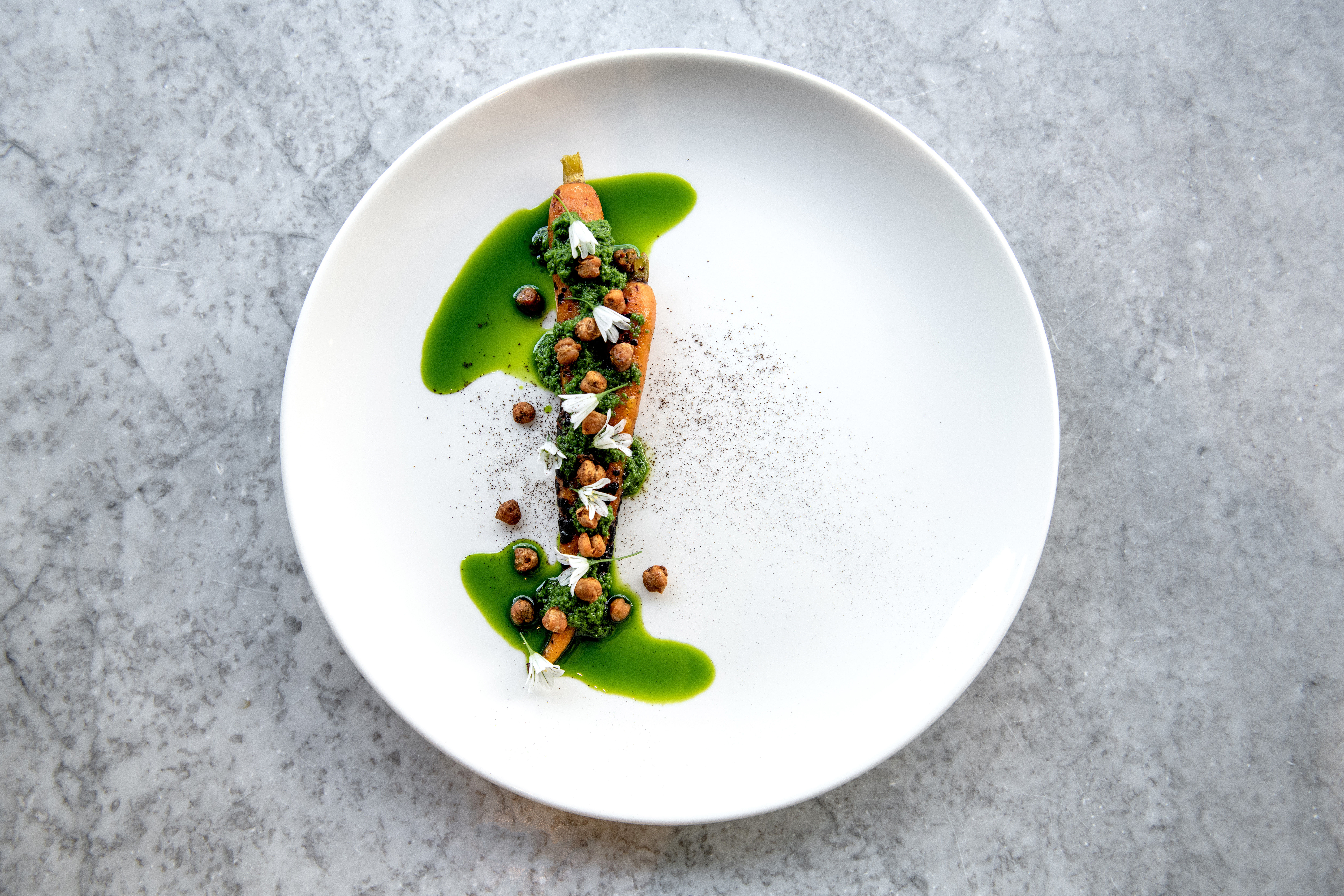 Co-chefs and owners, Toby and Holly, use preserving and fermentation techniques to create a menu that will 'entice, surprise and stimulate' throughout the year. Even during the depths of winter, when the choice of UK produce is limited, the team is able to create 'zesty top notes' with the lively flavours they have carefully captured. 
Lunch at Kindling Brighton
At lunch, you can order from a selection of small plates, a limited number of larger meat cuts and daily specials from the board. Choose from lovely light plates or take your time over a heartier meal. Perfect for sharing, this menu is flexible, whatever your appetite.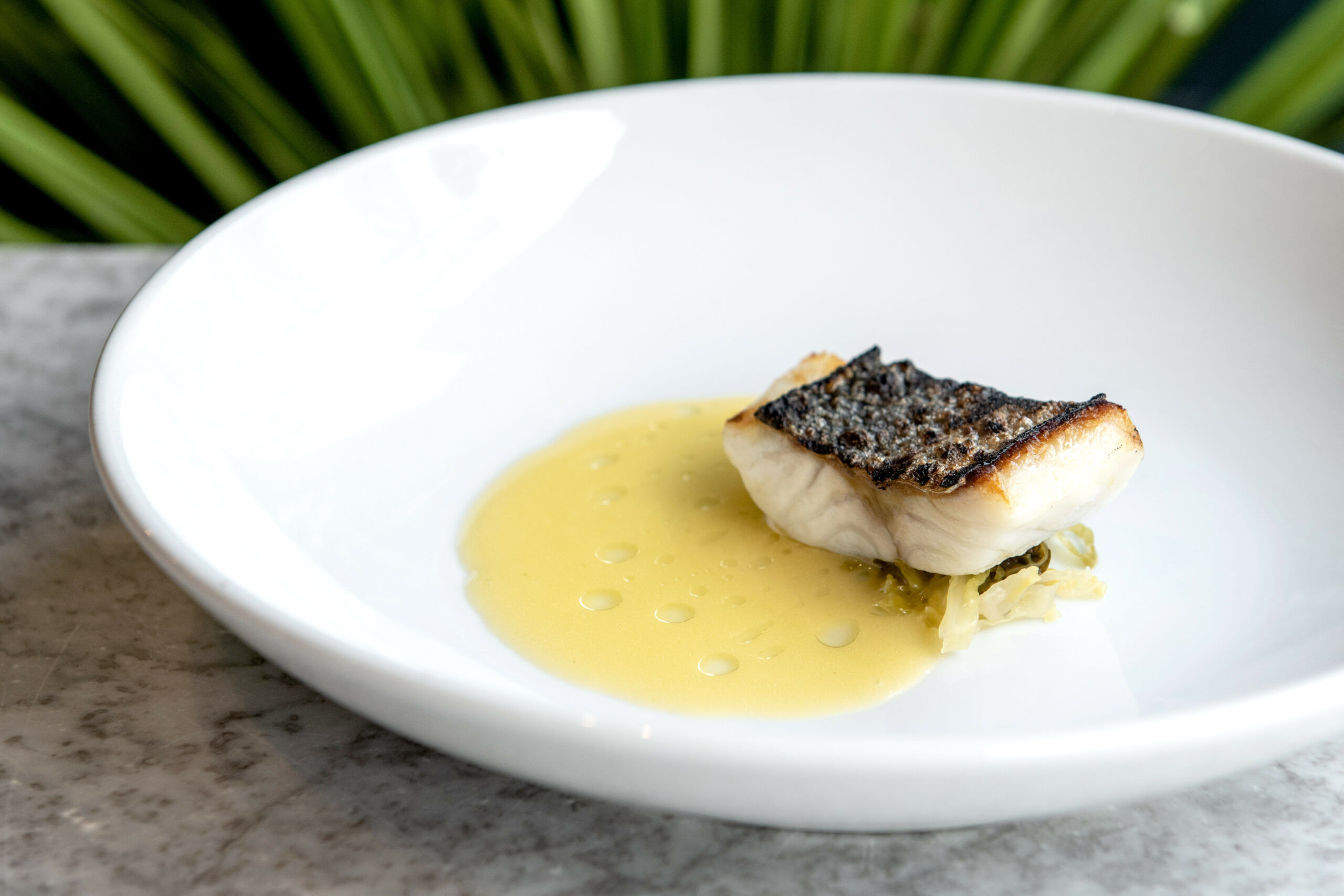 The Kindling Tasting Menu
Kindling's splendid tasting menu is available exclusively during the dinner service. There is also a cleverly paired wine flight if desired. Showcasing the very best of that day's seasonal produce, Holly and Toby are constantly innovating to keep this menu fresh and exciting. Many eating preferences and intolerances can be catered for. The tasting menu is the perfect way to experience all that this Michelin Guide restaurant has to offer.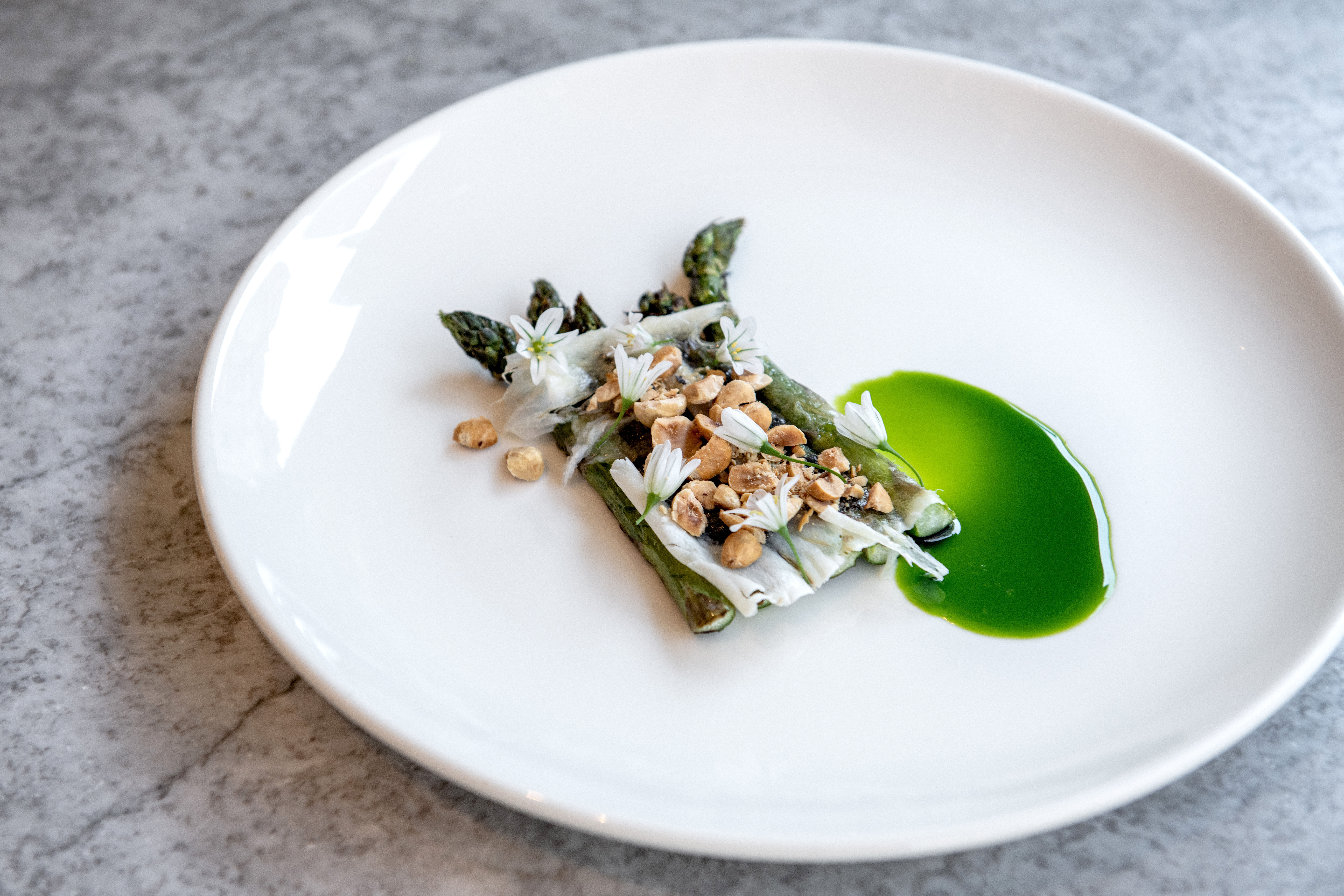 Wine and Drinks
If ordering from the wine list, you will find a conscientiously curated collection of wines, chosen not just for their excellent flavour, but also for their story, terroir and ethical credentials of the producer. Wines at Kindling Brighton must be good for the palate and the planet!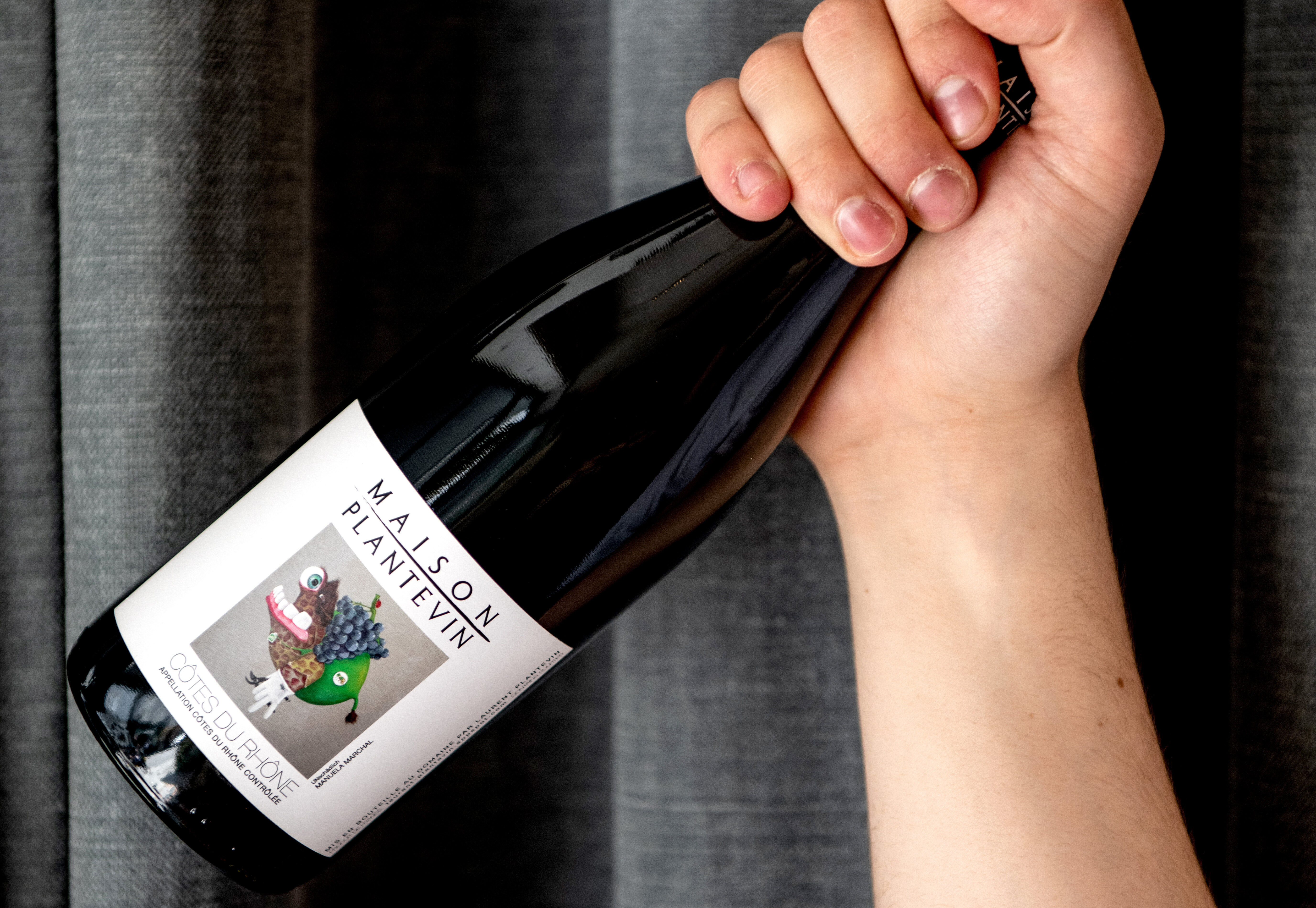 There are delicious, seasonal, house cocktails on offer, many created using British-made spirits and Kindling's own shrubs and syrups.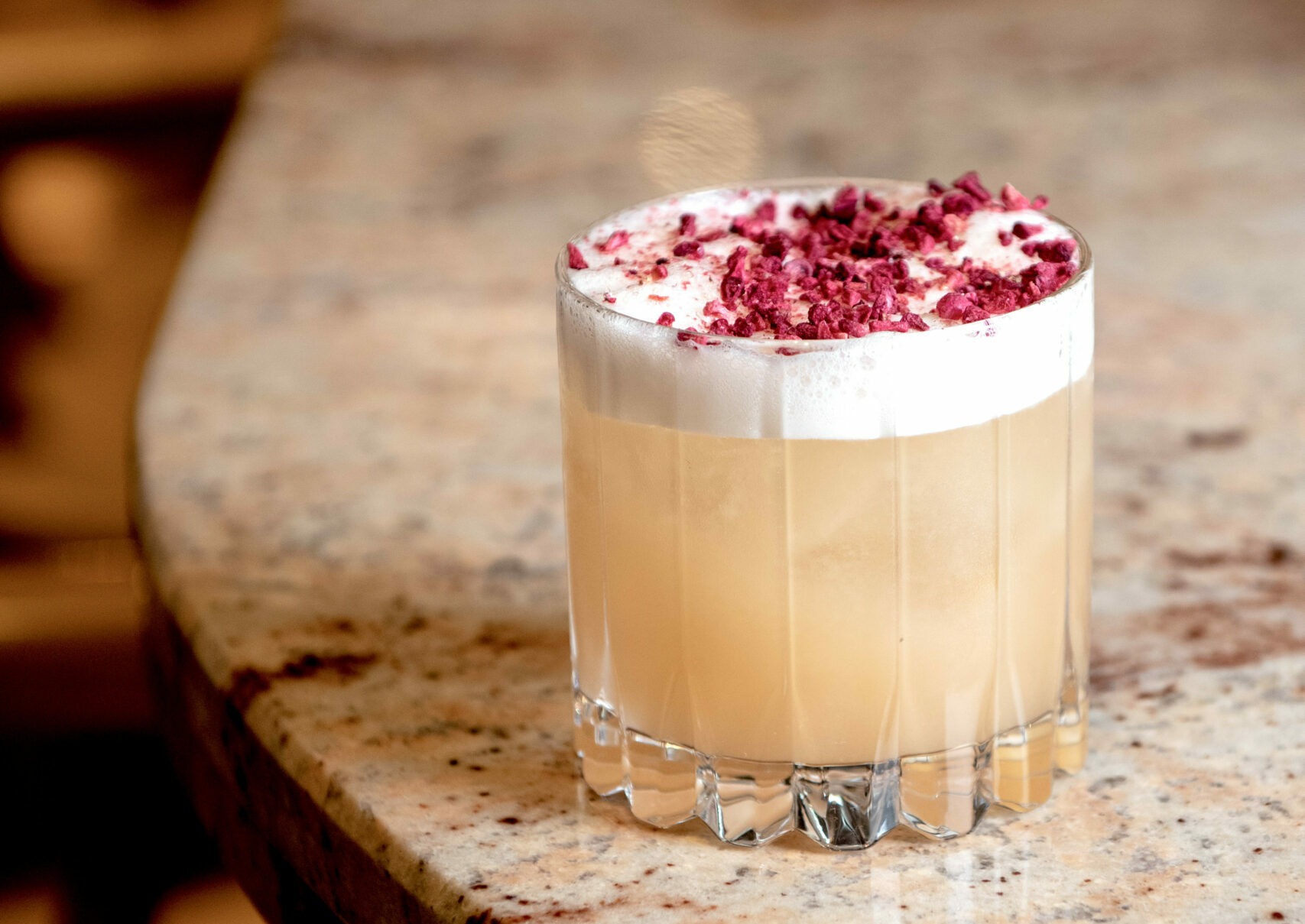 Sustainable At Heart
Kindling restaurant in Brighton has a radical approach to sustainability. Around 99% of their produce comes from local suppliers. Their menus are super seasonal, driven by the quality of the produce so that as soon as produce is past its best, it is off the menu until the next time.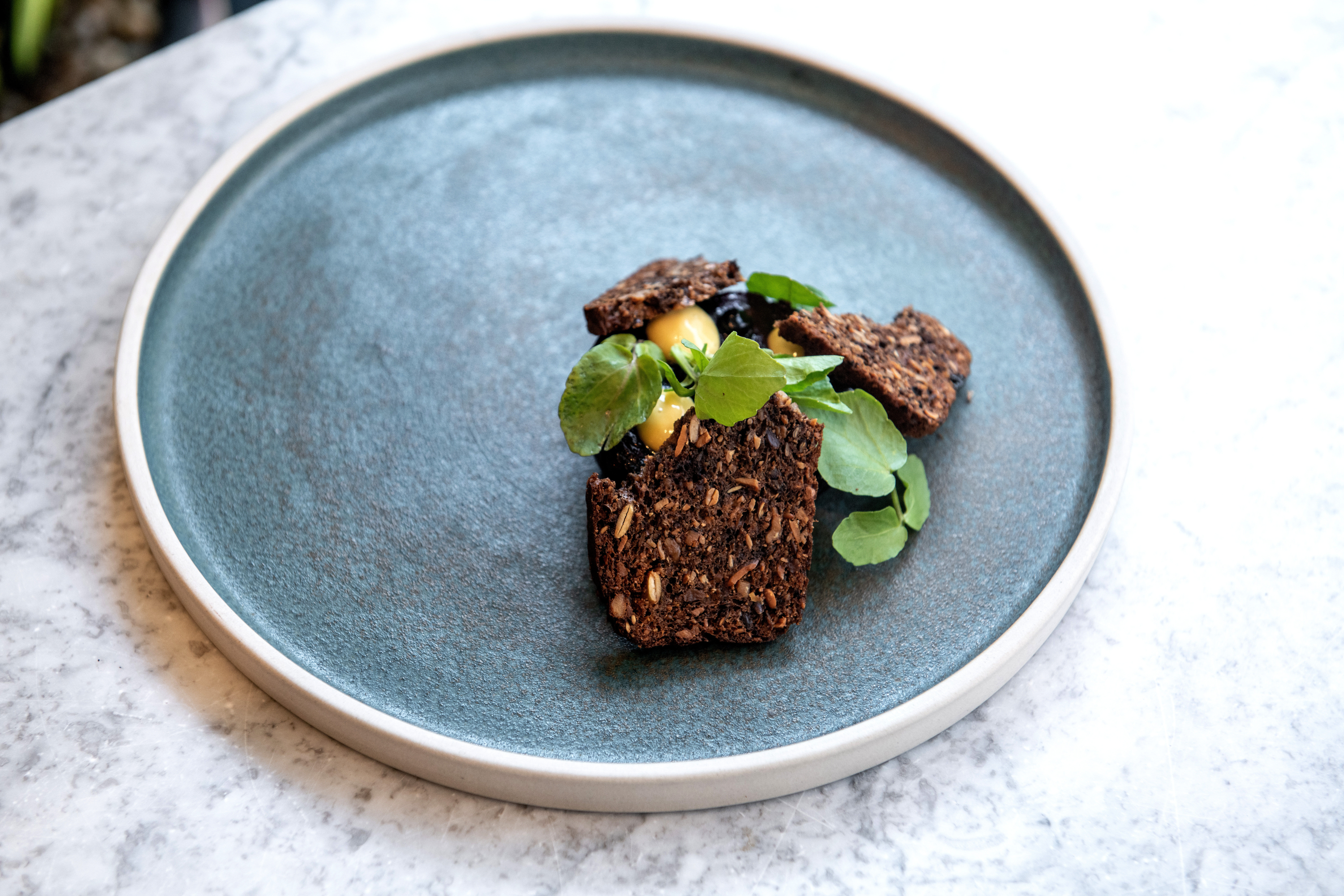 Many of Kindling's dishes are vegetarian but the team is keen to stress that this is never a loss to the diner, vegetarian or not. They use their expert grilling techniques to bring out the best flavours in the produce, relying on freshness, seasonality and eschewing processed alternatives.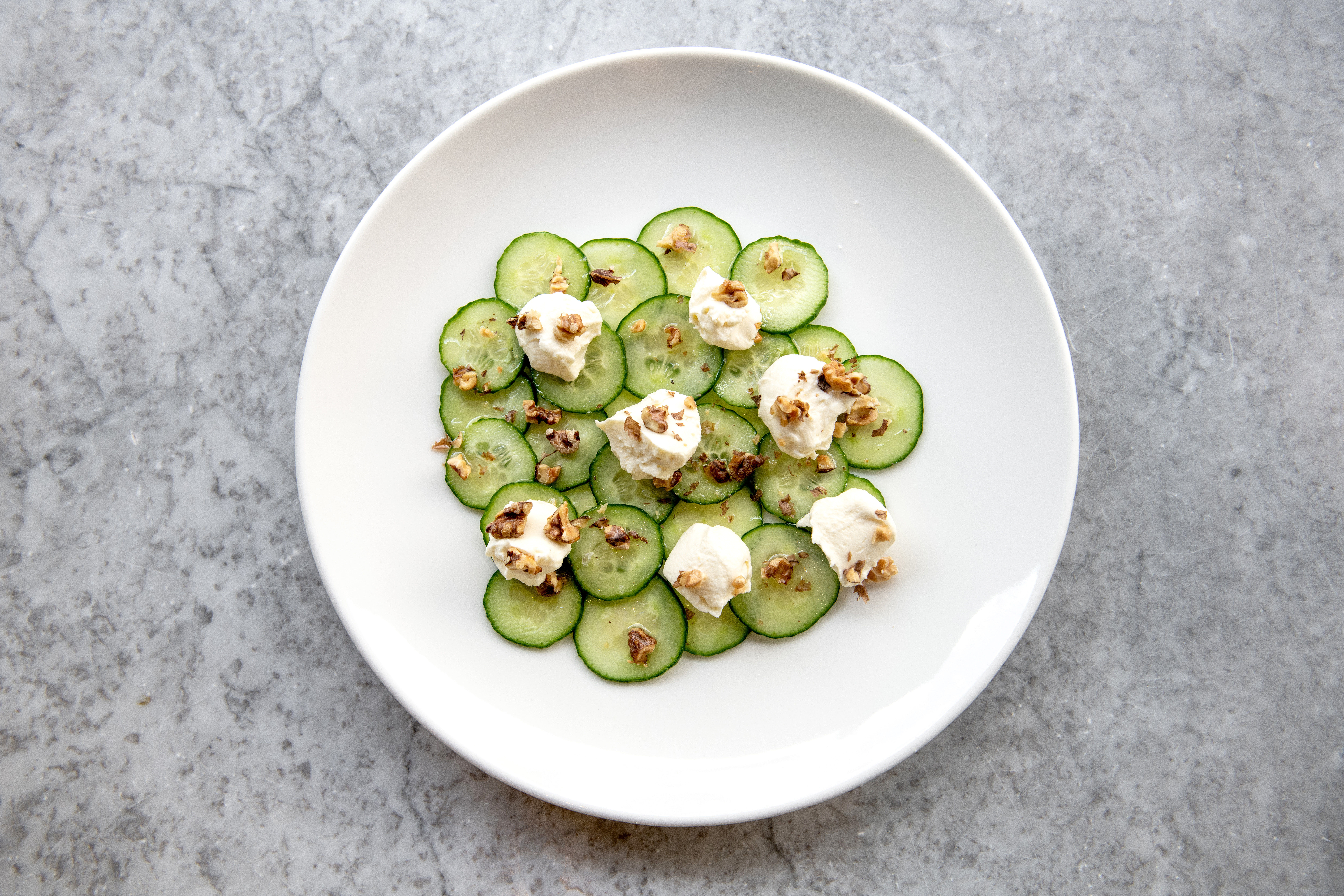 The daytime and evening menus work in tandem, with the best produce flowing seamlessly from one to the other, and as much as possible of everything is used up. Vegetable waste is composted so actual waste is minimised.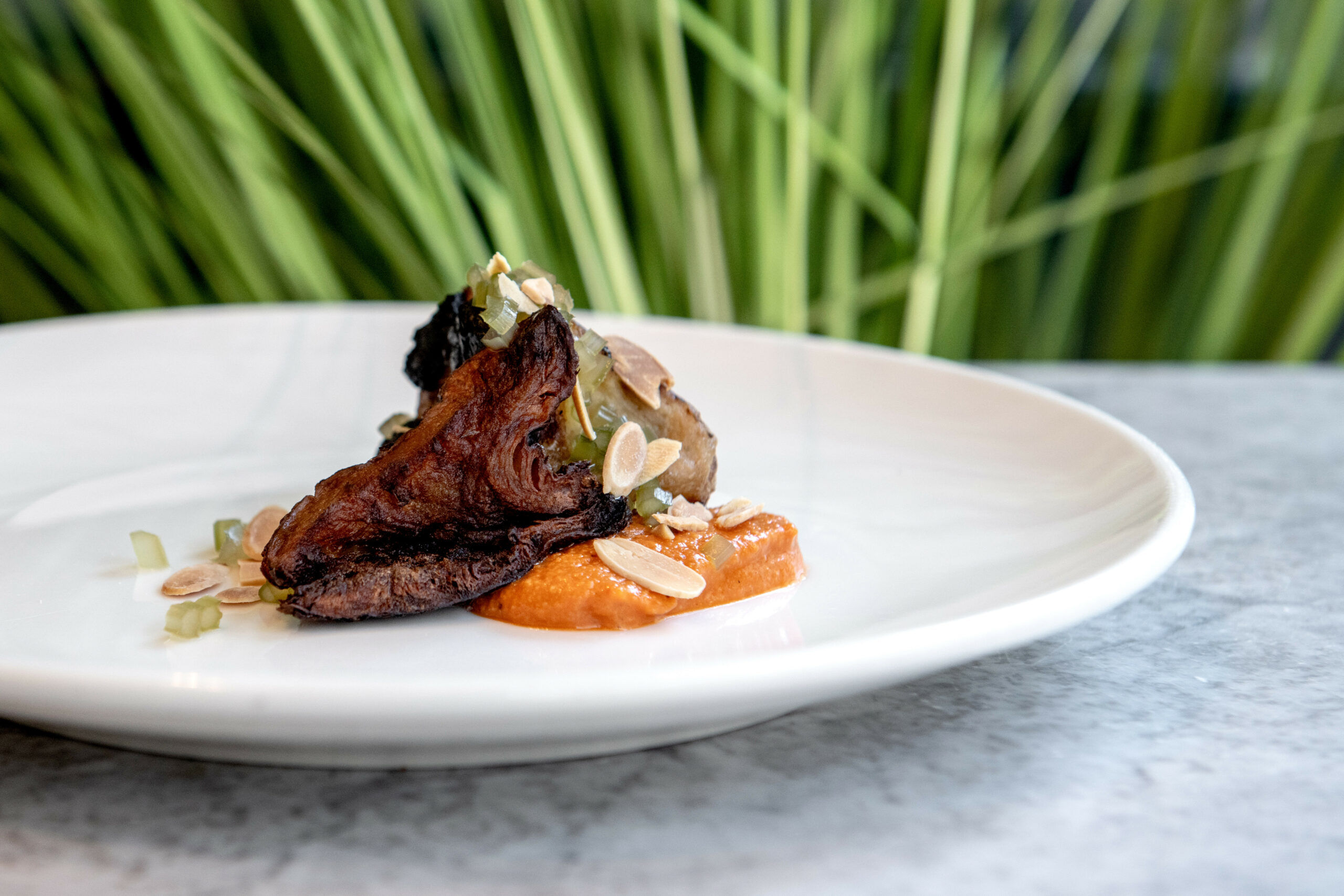 Meat at Kindling has been sourced as ethically and locally as possible from farmers committed to the highest welfare standards. Toby does most of his own butchery. Their fish is caught sustainably, and as locally as possible, to help protect the marine environment and preserve fish stocks.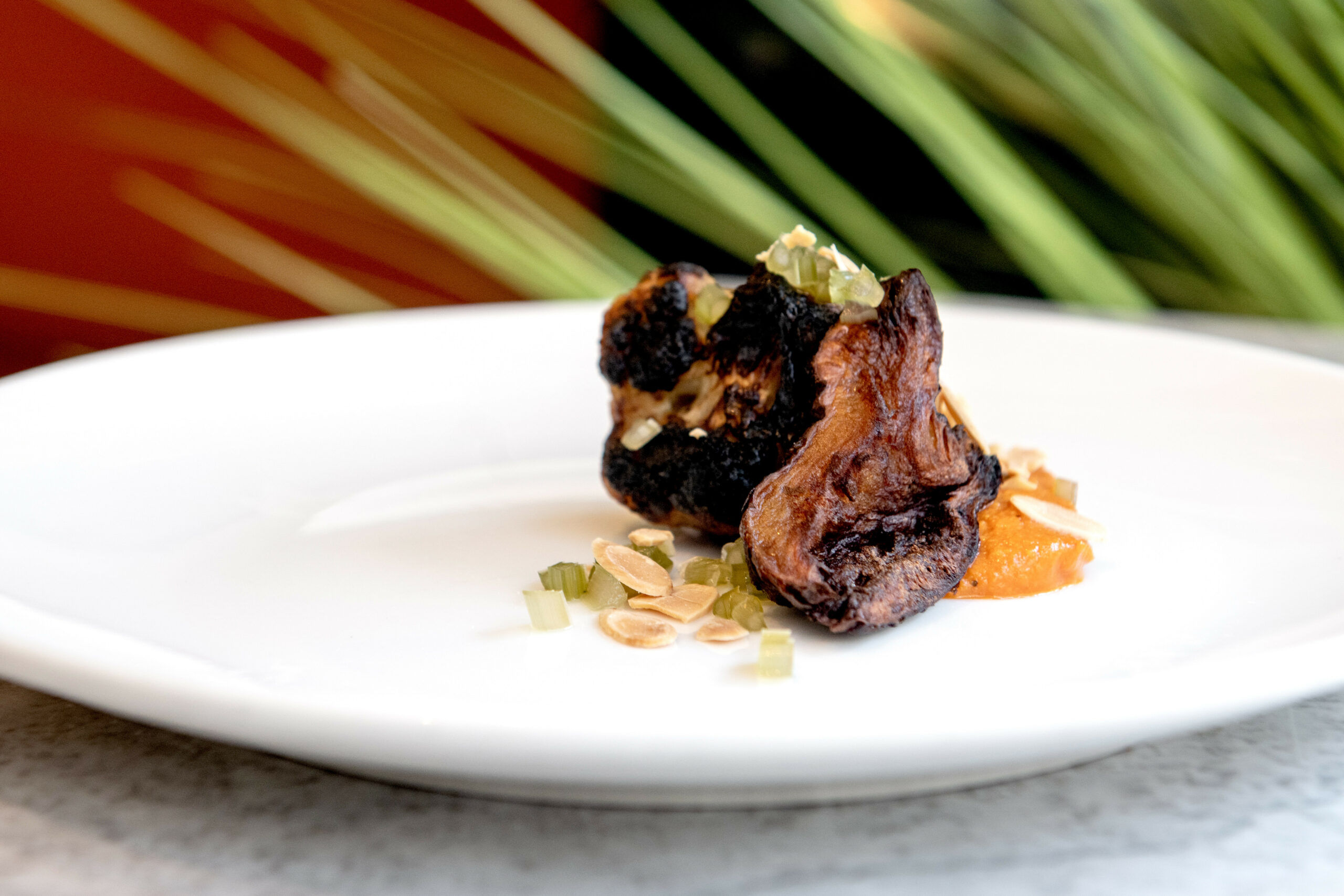 The grill uses natural charcoal from Black Dog Forestry and Eco Blaze; free from additives that might negatively affect the body, environment or flavour of the food.
Gastro Inclusivity
Holly and Toby have gone out of their way to create an environment where people can dine together happily, no matter their dining preferences or restrictions. They want to make sure that no one is left out, and that no one's dining experience is compromised.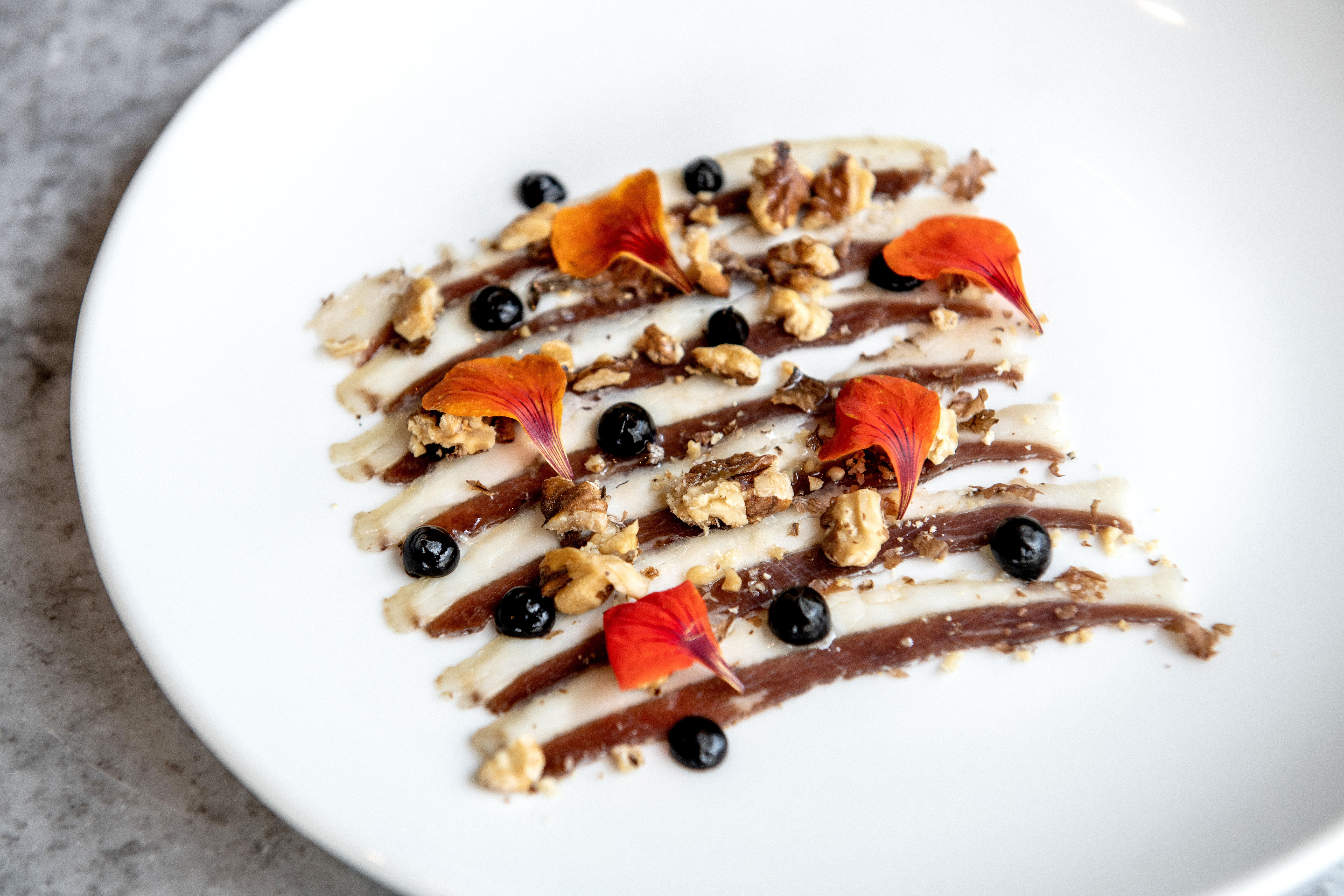 Everything on the menu can be made gluten-free and there are always vegetarian and vegan options on the lunch menu. In addition, the Kindling Brighton Tasting Menu can be made omni, vegan, vegetarian, fish-free, pescatarian, gluten-free or dairy free. Let them know in advance if possible and certainly ring ahead if you have a complex allergy. They will always do their absolute best to accommodate your requirements.
Scandi-Industrial Chic
The smart restaurant frontage is characterised by large bifold doors which are pushed back during the sunny summer months to reveal a light, airy dining room.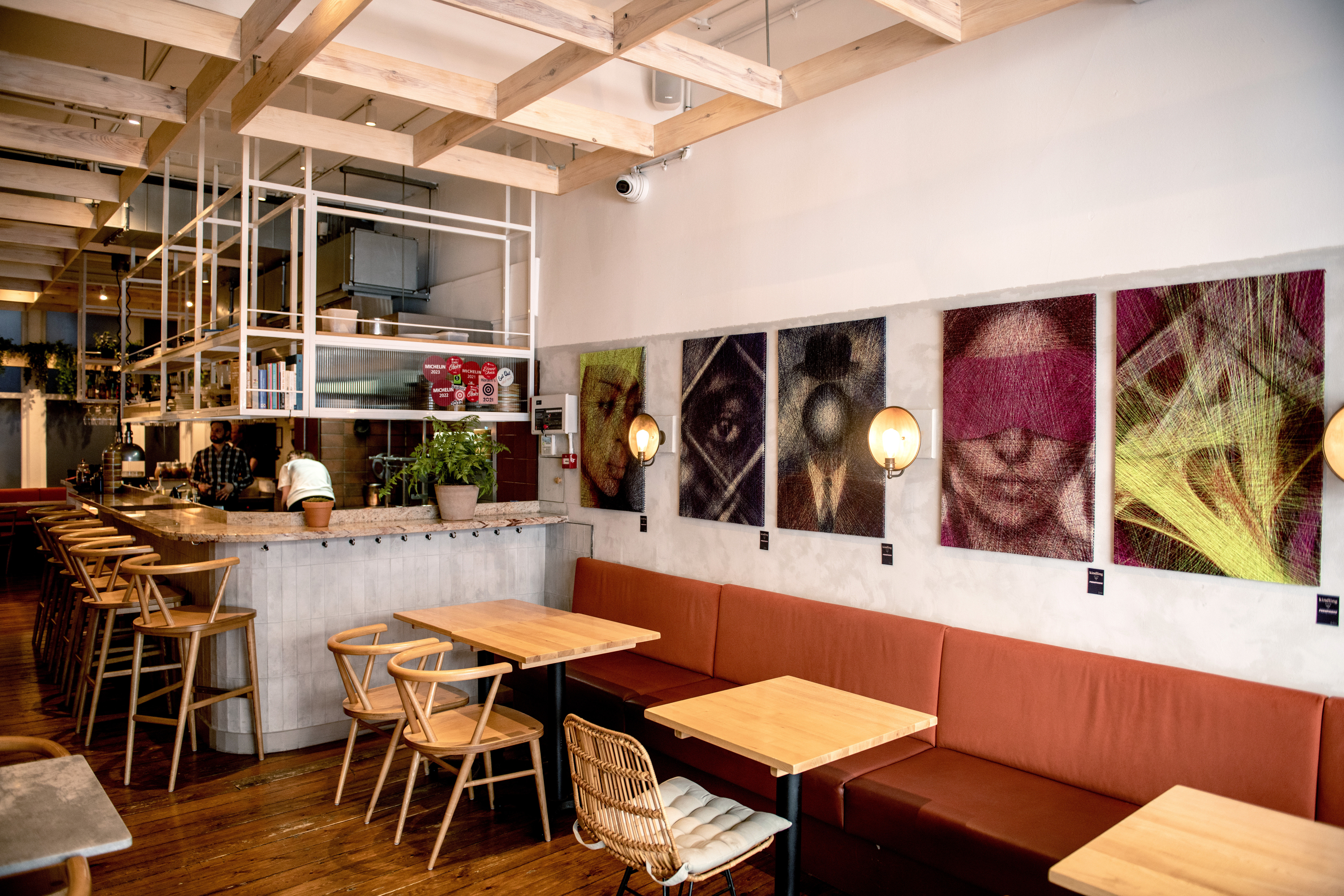 With lofty ceilings, exposed pipework, open shelving and white walls, the style is scandi-industrial; warmed up by orange banquets, hanging plants and modern art in vibrant colours. The art has all been made by London-based graffiti artist Perspicere – a friend of Kindling Brighton – who uses coloured thread and algorithms to create mind-bending images. The artworks change from time to time and are for sale.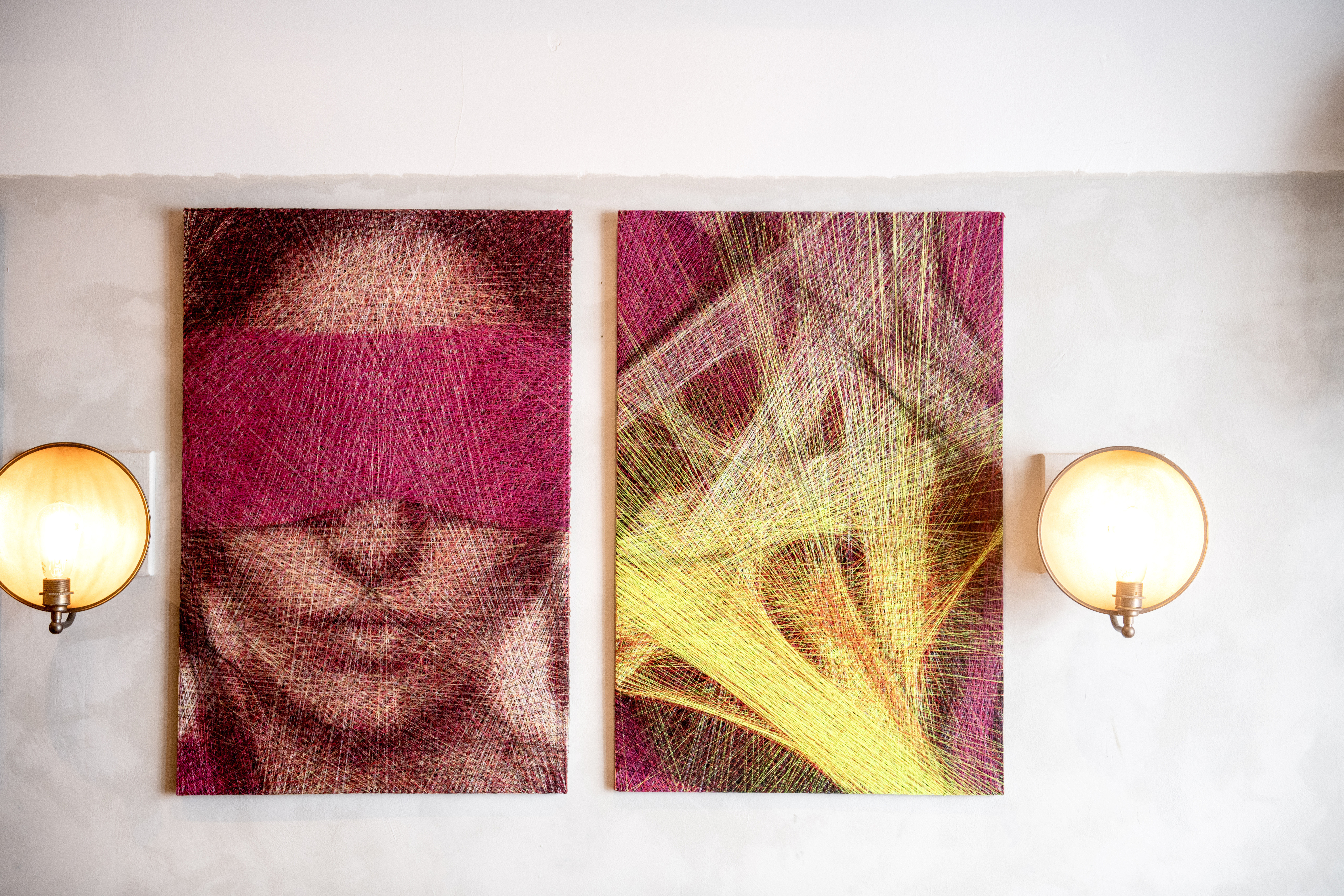 The open kitchen, with its large natural charcoal BBQ, sits right in the centre of the restaurant behind an orange marble bar or 'chef's counter' where diners can watch the action close up. 
Kindling's considered aesthetic is thoroughly modern but ultimately very comfortable. 
Tight-Knit Team | Kindling Brighton
It's hard not to like a story that starts with 'so we're best friends' but that's how co-owners of Kindling Toby and Holly introduce each other. Having met in a London kitchen, they have forged a friendship over years of working together in many restaurants. When the opportunity arose to open their own, somewhere they could stand for their shared values and serve their own kind of food, they jumped at the chance and moved to Brighton to open Kindling in 2019.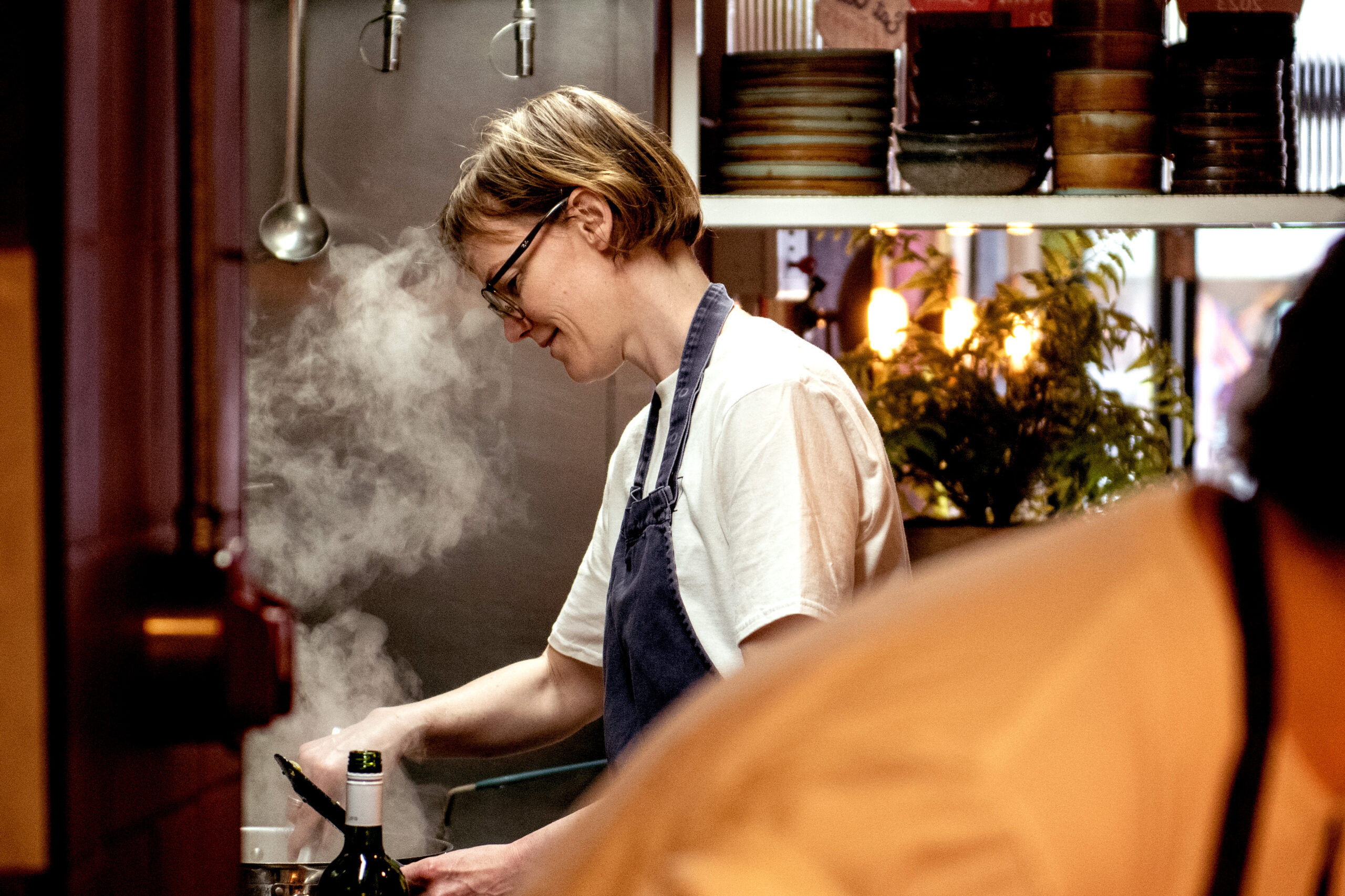 Toby has worked as a chef for the past two decades, working in kitchens in London, the Cotswolds and France. It was working as sous chef to Rob Kaboord, one of Australia's most influential chefs, at Merricote in Melbourne, that influenced Toby to become the chef he is today; learning a deep respect for the possibilities created by quality produce and great technique.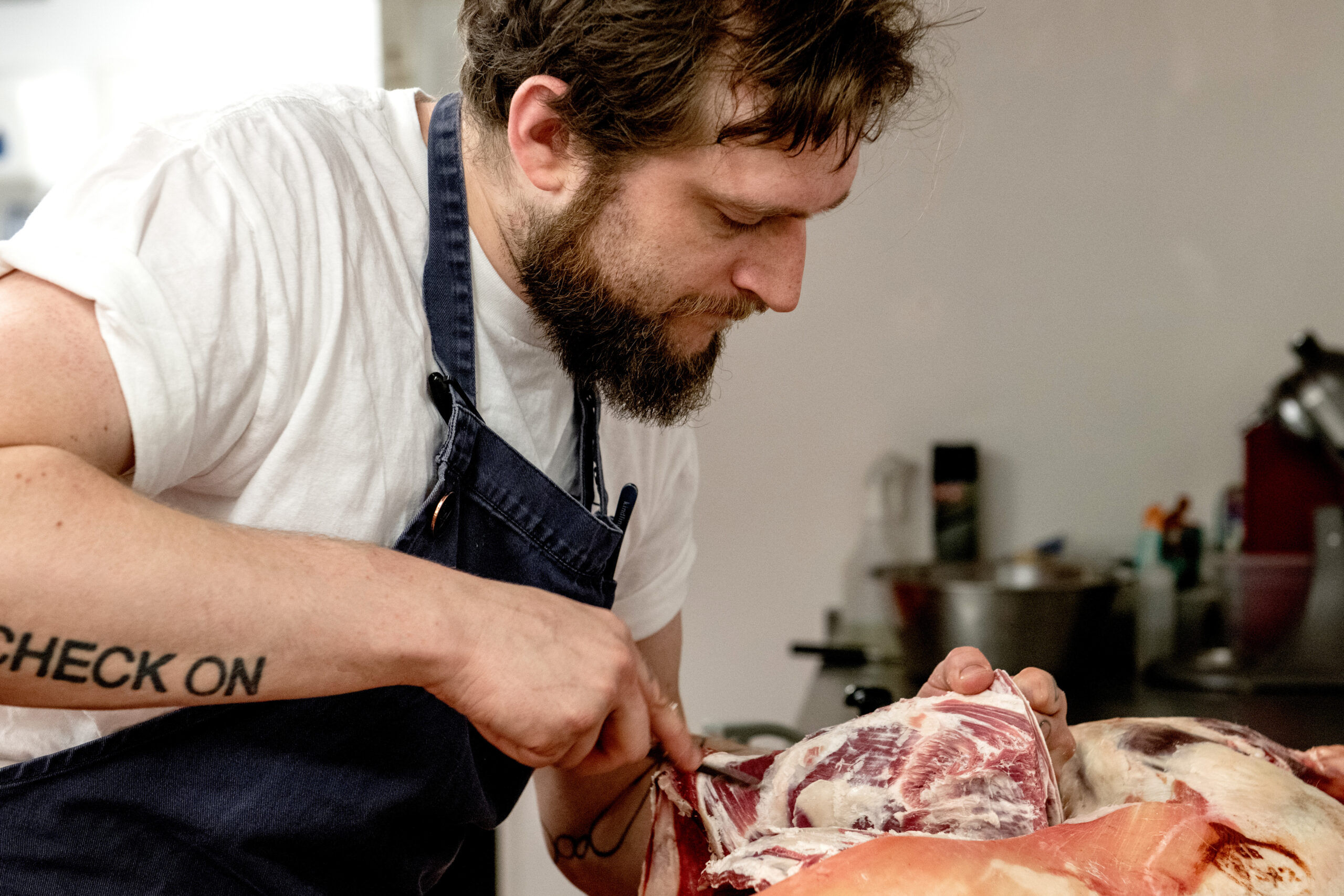 Holly started her career as a chemist, then in the nutrition industry but soon came to realise that cooking delicious, healthy, sustainable food was her true passion and retrained.
Davide, the restaurant manager, told Restaurants Brighton that Kindling has an authentic family-run vibe; the small, friendly team are happy to make the extra effort creating a lovely environment for the people who work there as well as diners. 
Private Hire
The whole restaurant complete with the team can be hired for a very special event. Contact the restaurant directly to discuss options.