Knoops Brighton
Knoops found themselves a prime location for their cafe in the heart of Brighton's uber-trendy Lanes area in 2021. Bringing to Brighton cafes a specialist offering of chocolate drinks that will send any cocoa lovers (and even convert the sceptics) into dedicated chocolate lovers. For exceptional chocolatey offerings and namely their expertly crafted chocolate drinks, head to Knoops and experience Knoopology.
Their enthusiasm for their mastery is as infectious as the drinks are delicious!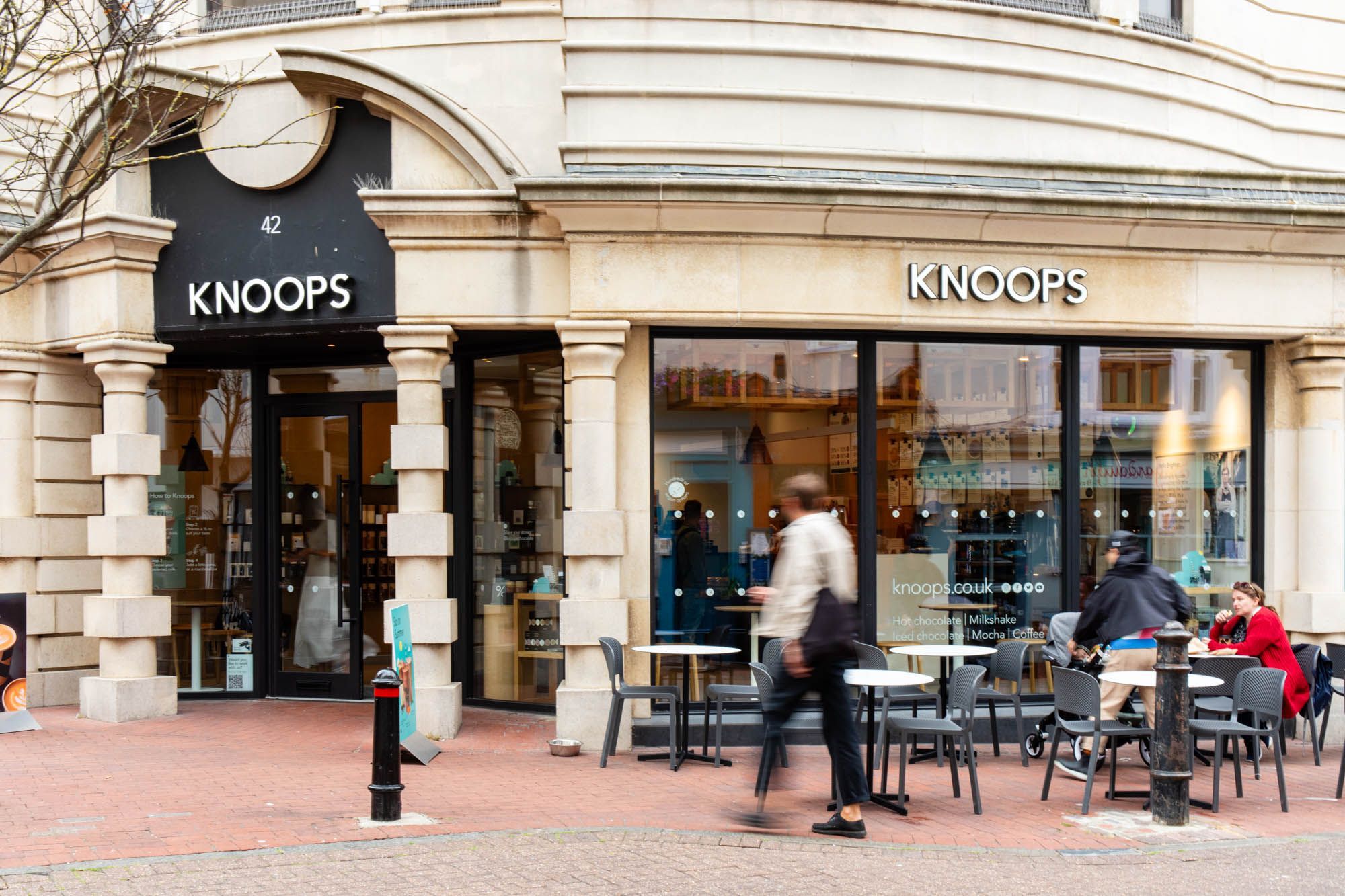 What
Knoops Brighton offers guests an interactive chocolate drinking experience like no other in town. The team of specially trained Knoops staff will help guide you through the chocolate selection with the aim of uncovering the perfect percentage of cocoa for every palate – this process has been dubbed as Knoopology.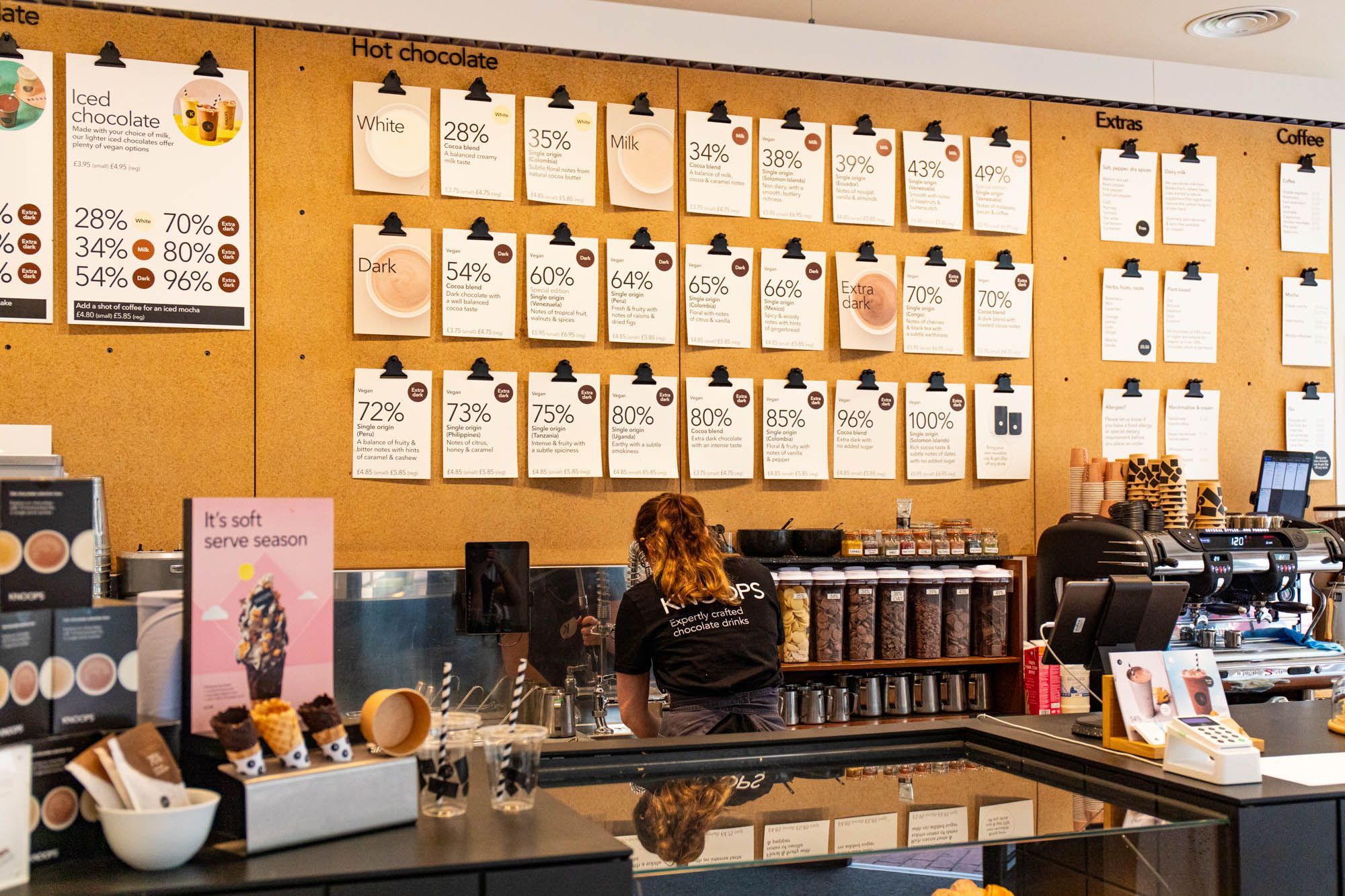 Why Knoopology?
Like a perfumer would walk you through the different depths of scents and gradually work through the notes until they land on your perfect aroma. In much the same way the Knoopologist works you up through the flavours to discover a chocolate drink that has the ability to match, lift and accentuate your mood. First, you choose from their range of twenty different percentage chocolate options. Then, you pick your milk (both dairy and plant-based). Finally, you add your finishing flavour, where you'll have the option of fruits, herbs and spices to further elevate your drink.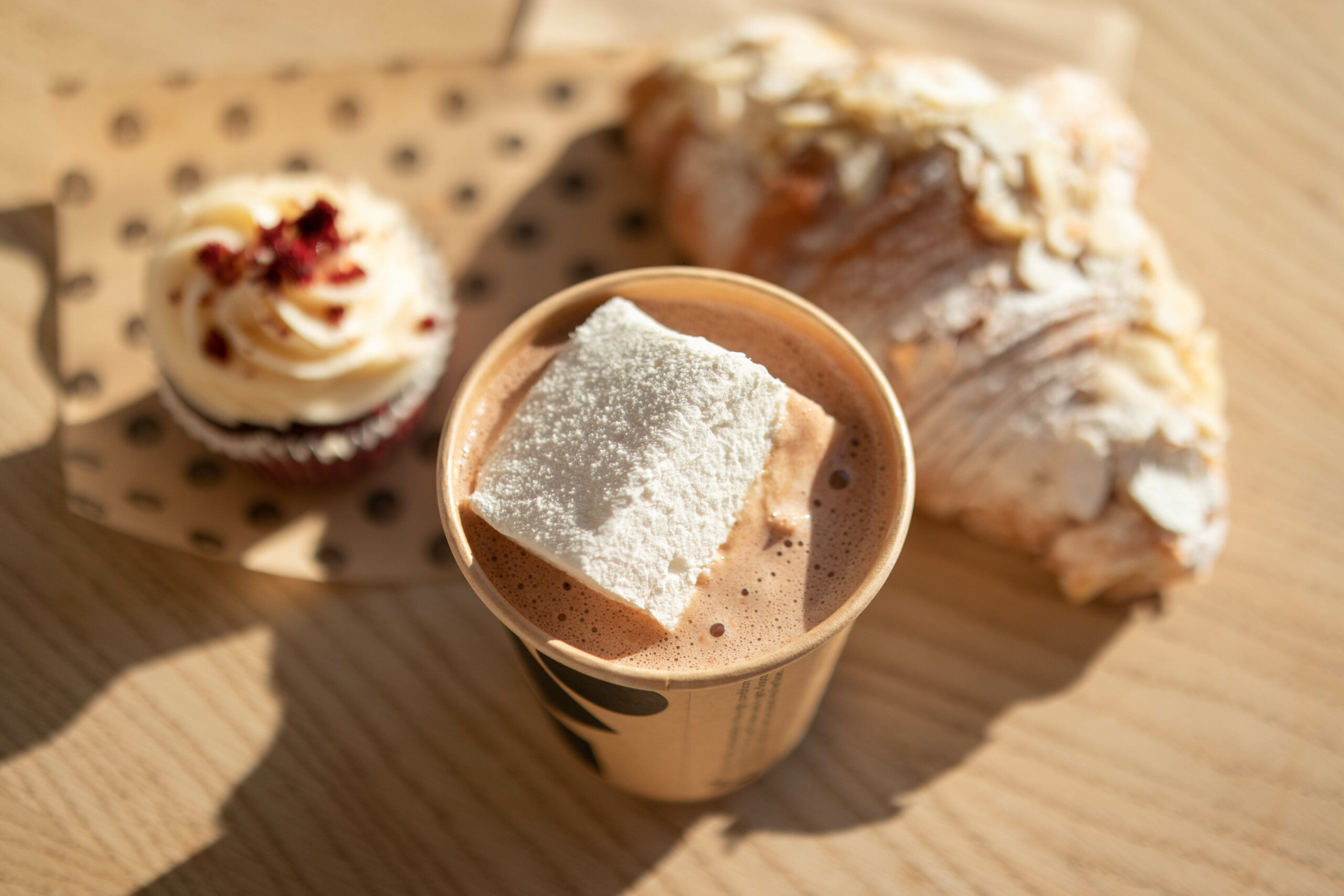 Where is Knoops Brighton
The cafe offers niche style and noteworthy creativeness to the popular Lanes area of Brighton. Its fortunate positioning allows for easy access to the seafront, the town centre and the stunning Pavilion Gardens. Knoops Brighton offers guests comfortable indoor and outside seating or the option of takeaway. A stroll along the beach with warming, (or cold on sunny days) expertly crafted chocolate drink is now less than a stone's throw away.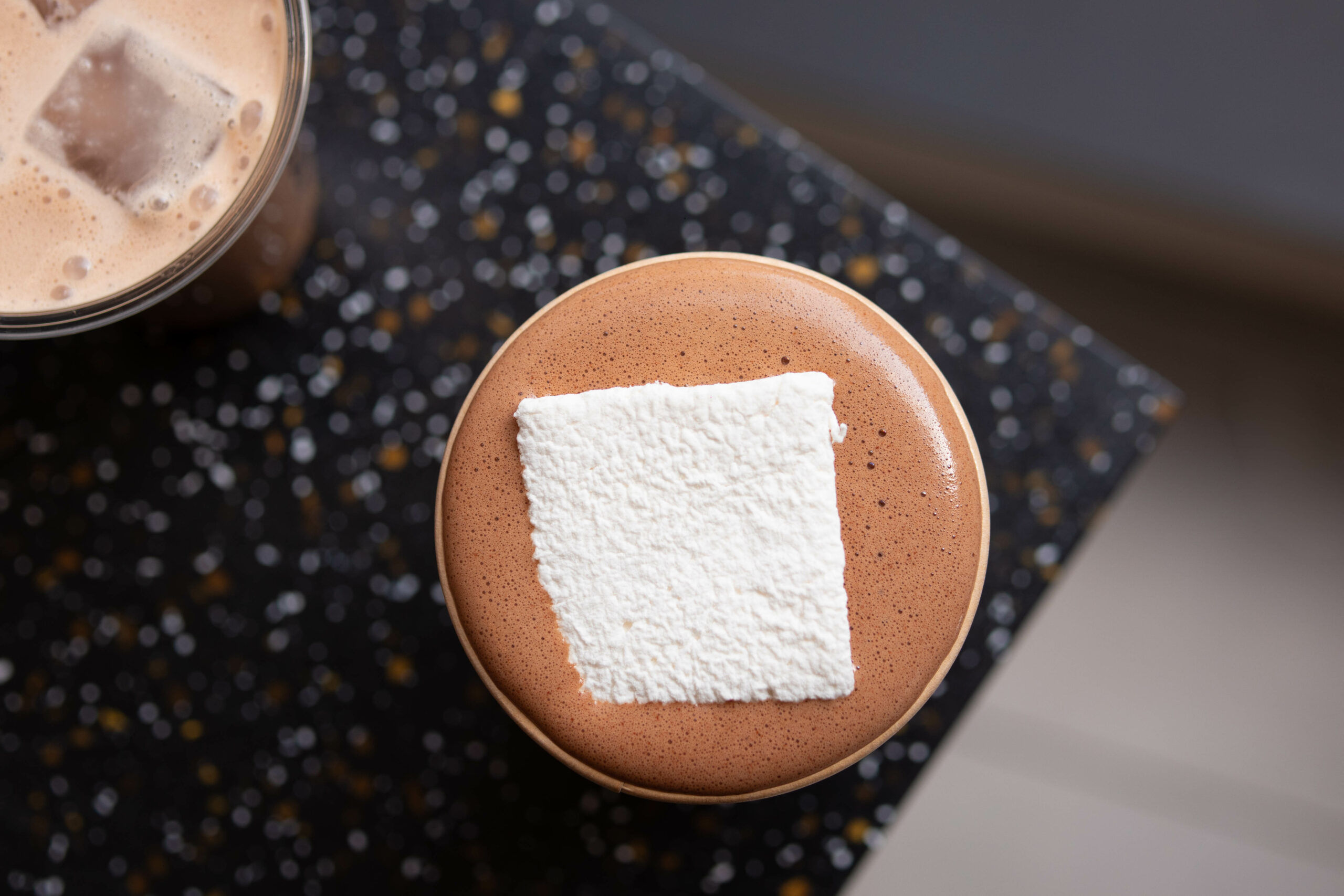 Treats
While the focus at Knoops pivots on pure chocolate excellence that can be enjoyed as a hot, cold or even iced cocoa-based drink, they wouldn't be a cafe if they didn't offer other cafe treats. Guests will be delighted to find that they have a full spread of patisserie favourites on offer, as well as a whole host of hot and cold beverages.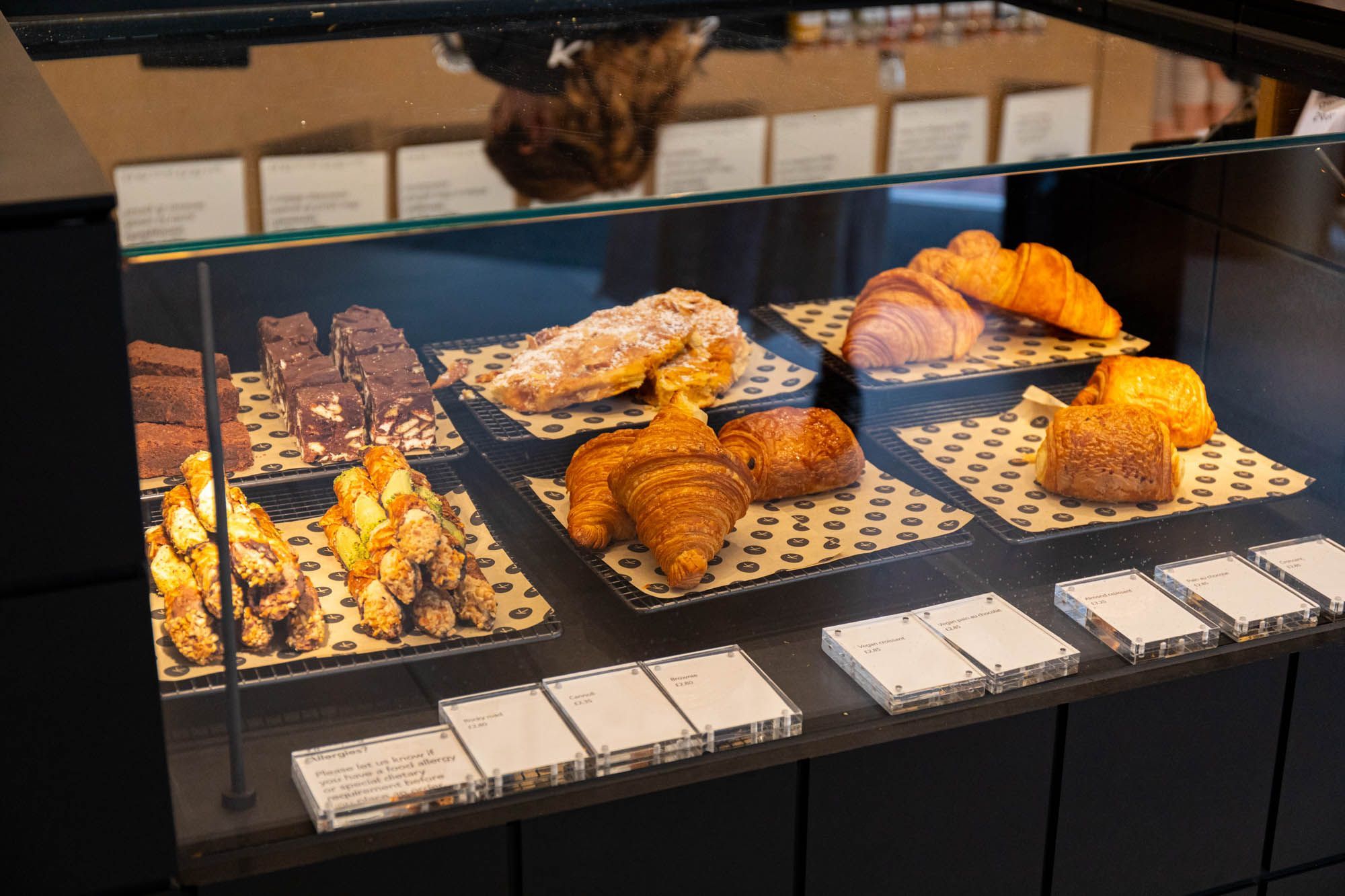 Extra treats at Knoops Brighton
The Knoops products are not only available in-store, if you're a fan (and there's no doubt you will be) then you can purchase kits so you can recreate the chocolate dream drink at home. The Knoop kits make fantastic presents, so if you have any cocoa connoisseur in the family, Knoops offer you a one-stop shop for that perfect gift.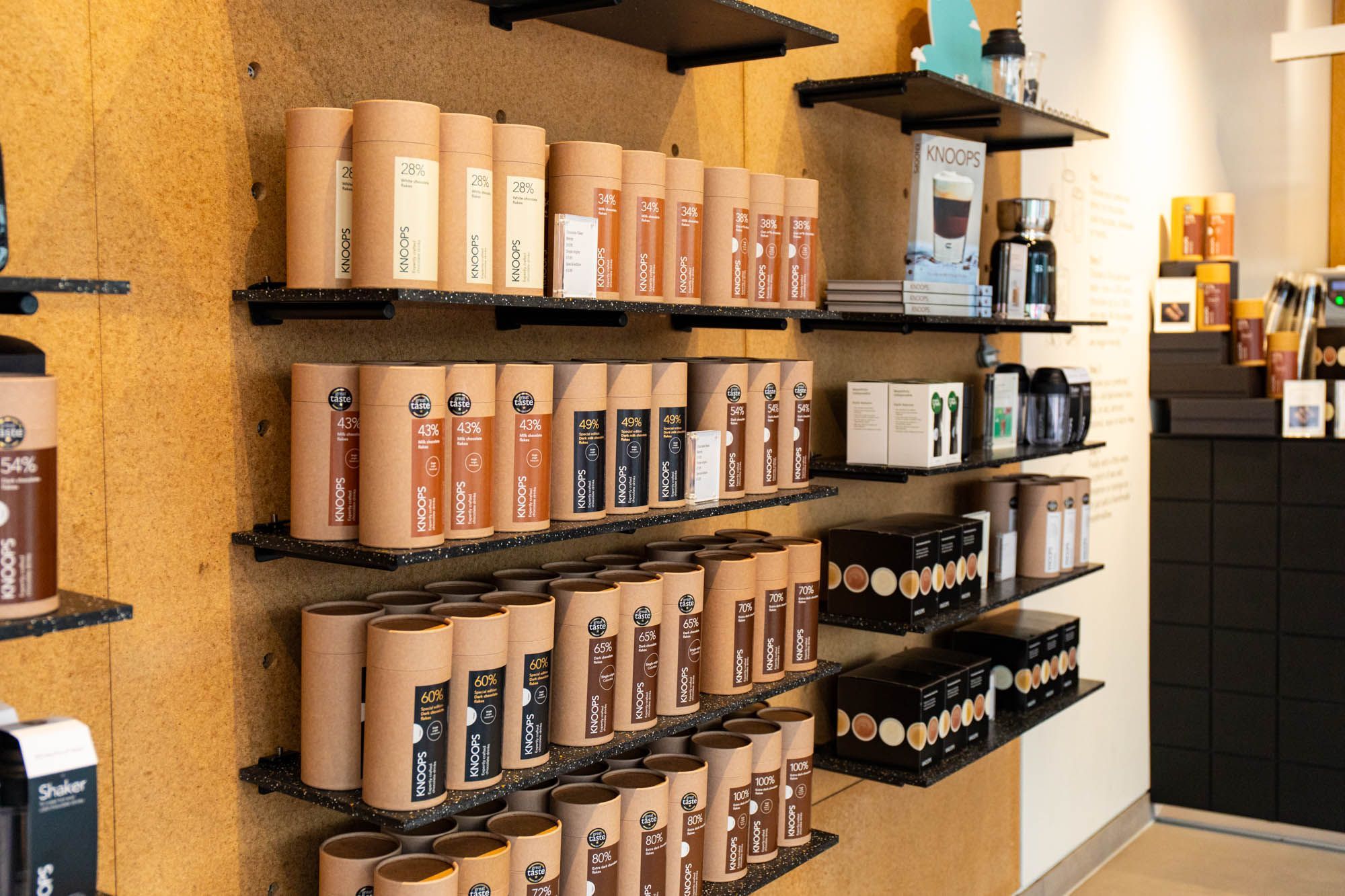 Post a Review
Be the first to review.