Knoops Review – Spreading the good word of good chocolate
I wasn't sure what to expect when Restaurants Brighton HQ tasked me with reviewing Knoops. Is it a new bar? Is it a café? Will I be trying a hot chocolate kit at home? The Brighton store has been open for three months but it wasn't on my radar, not that I've been out heaps since the world reopened, so that's not saying much.
However, judging by the steady stream of customers at their Brighton store during our visit, it looks like I might be the only one who hadn't got the memo. Many may know Knoops already from their flagship store in Rye and with its Brighton store located in the bustle of the South Lanes, I could hardly call it a hidden gem. But, if you are looking for your new favourite place to visit while in town, trust me when I say it's Knoops.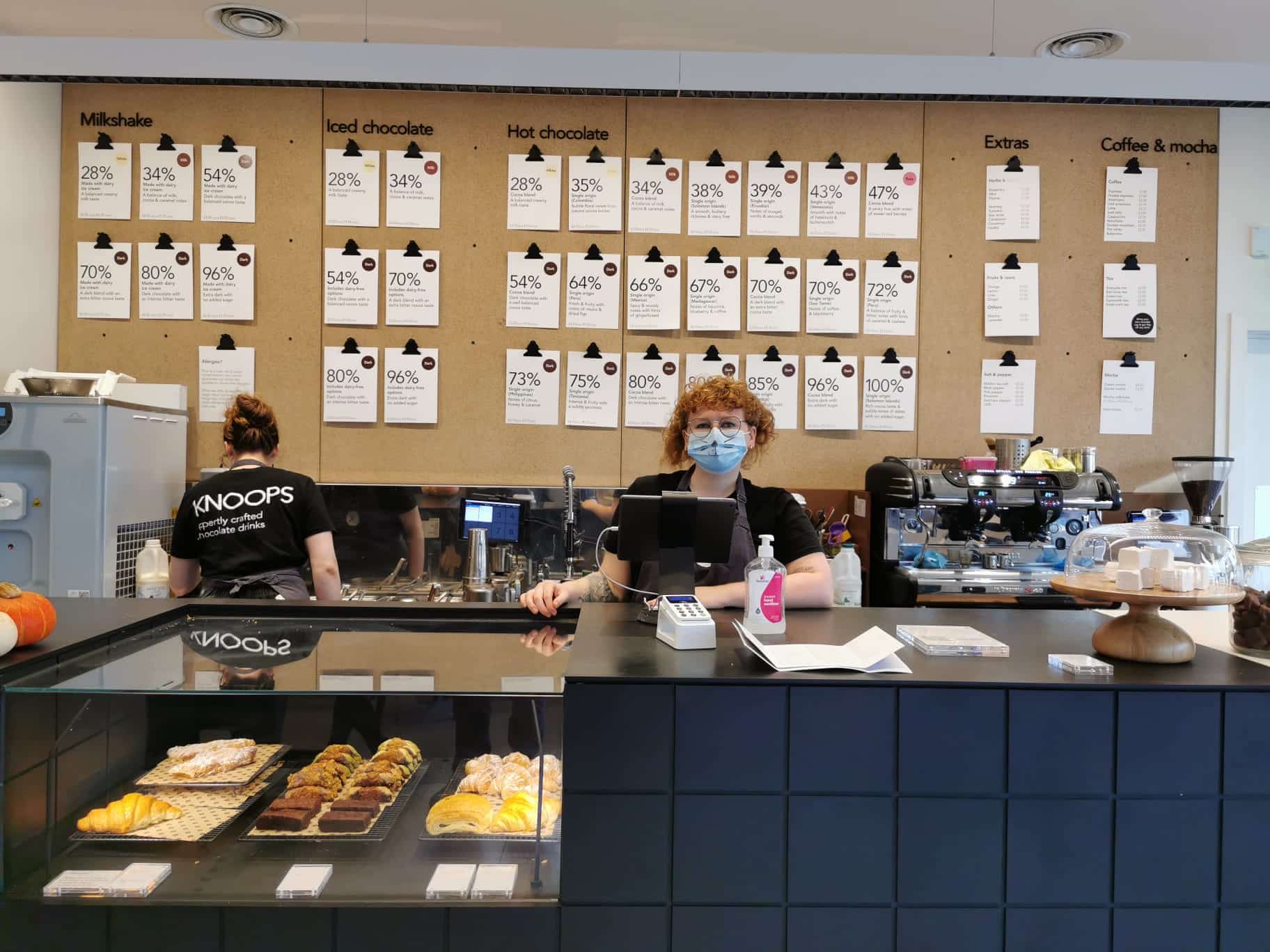 The 'K' in Knoops is hard and short (like 'tackle') rather than silent (like 'know') and is the Dutch word for buttons. In a twist of serendipity, it is also the owner, Jens, surname – it feels like a match made in heaven, and judging by what Knoops has to offer, I would say the celestial hand has worked wonders.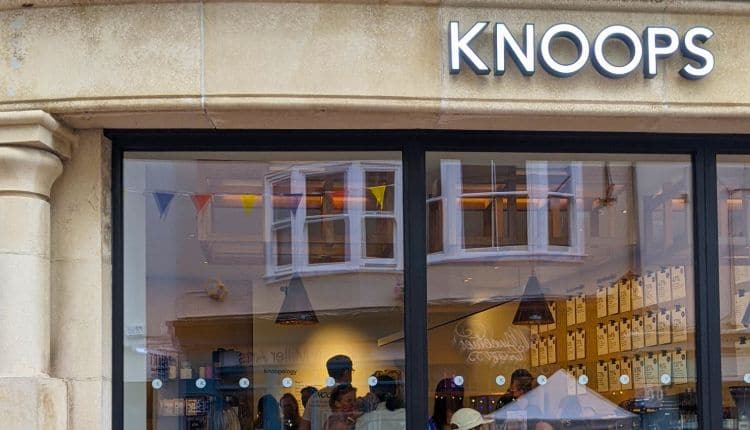 At first the shear breadth of choice can feel a little overwhelming, the chocolate goes from 28% to 100% and can be served 3 ways (shaken, iced or hot) with a variety of fresh herbs and aromatics. Anything above 54% is vegan and there is a full range of milk alternatives and dairy milk to choose from.
The chocolate also comes in blends and single origin which, like its cousin coffee, adds richness and variety depending on location. Luckily Knoops have their dedicated team of Knoopologists that can guide you through the menu and the % to help you find the perfect drink.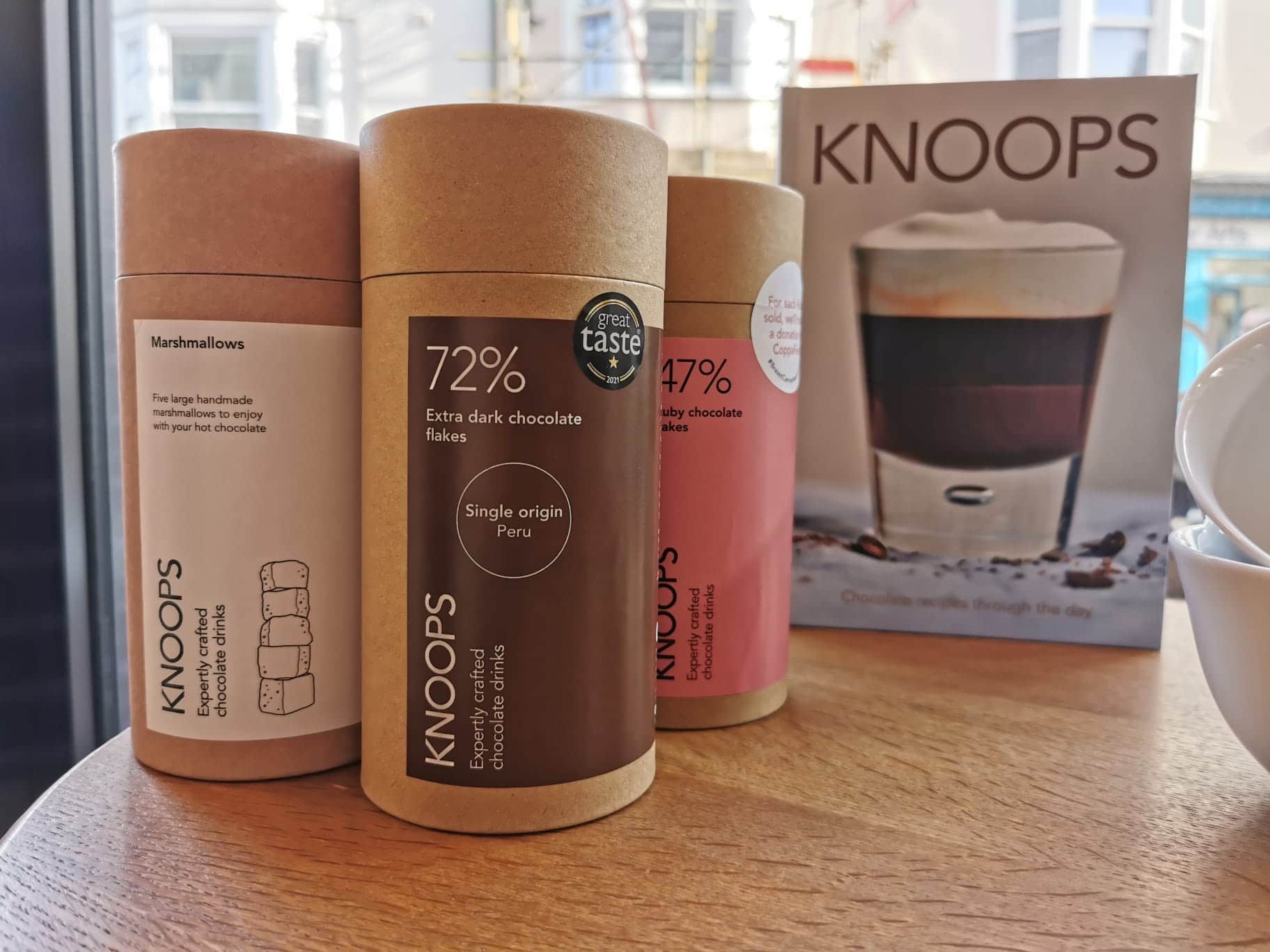 Our Knoopologist, Amy, shared both her extensive knowledge and passion and made us feel right at home, talking us through the menu and offering up surprising twists that we wouldn't have considered otherwise.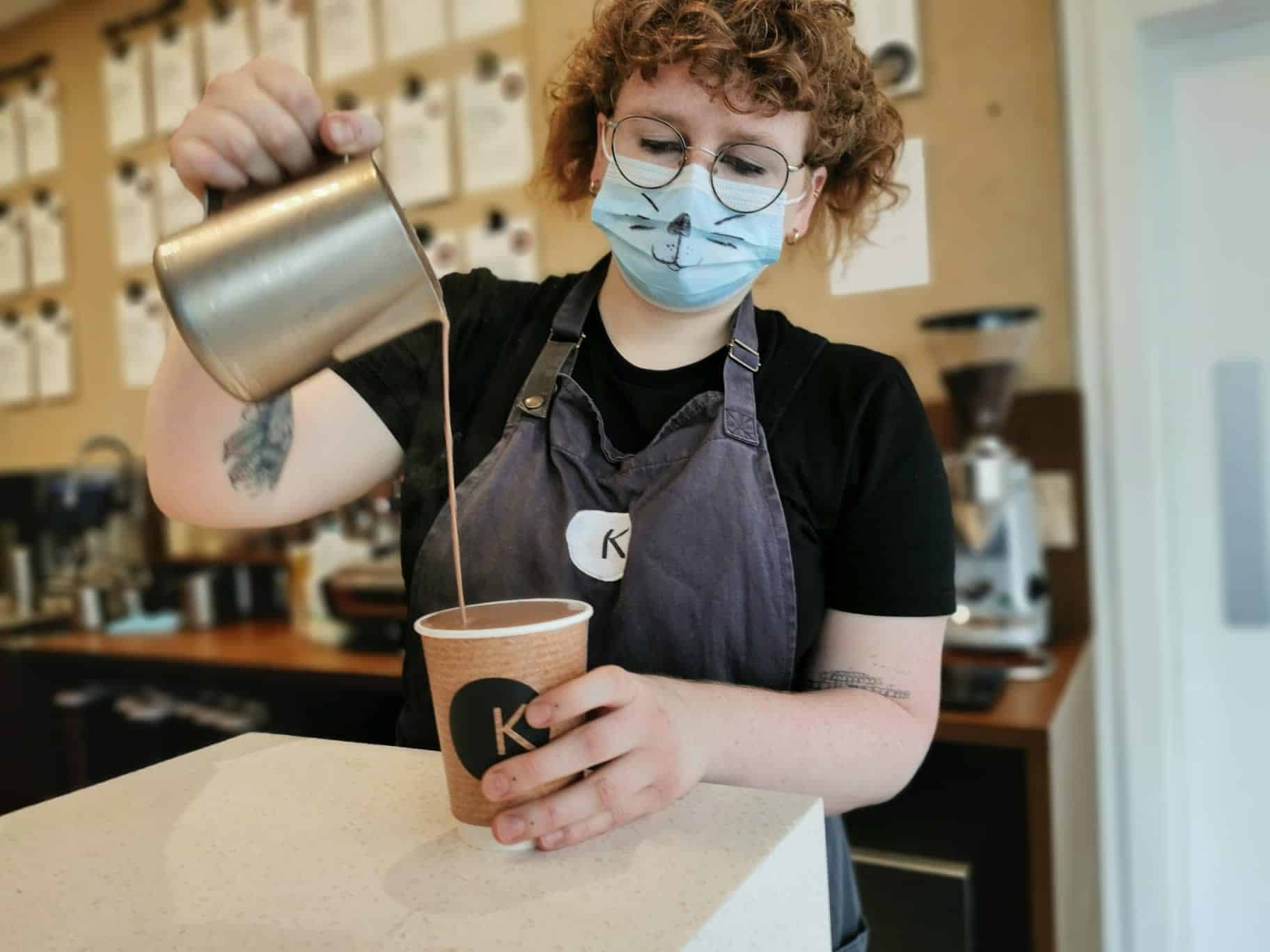 Take, for example, one of Amy's favourites – the 28% with coconut milk and lemon zest served iced (think milkshake with no ice cream). It is a light and breezy affair that conjures up summer days and beach umbrellas. Allow to sit for a few minutes for the lemon zest to infuse and it is everything you never thought a chocolate drink could be. Or the 96% chocolate with orange zest and oat milk served hot. An agrodolce that hits all 5 taste receptors and offers a round, robust flavour encouraging one to savour and drink slowly. Think sitting next to a roaring fire at a ski lodge and you're halfway there.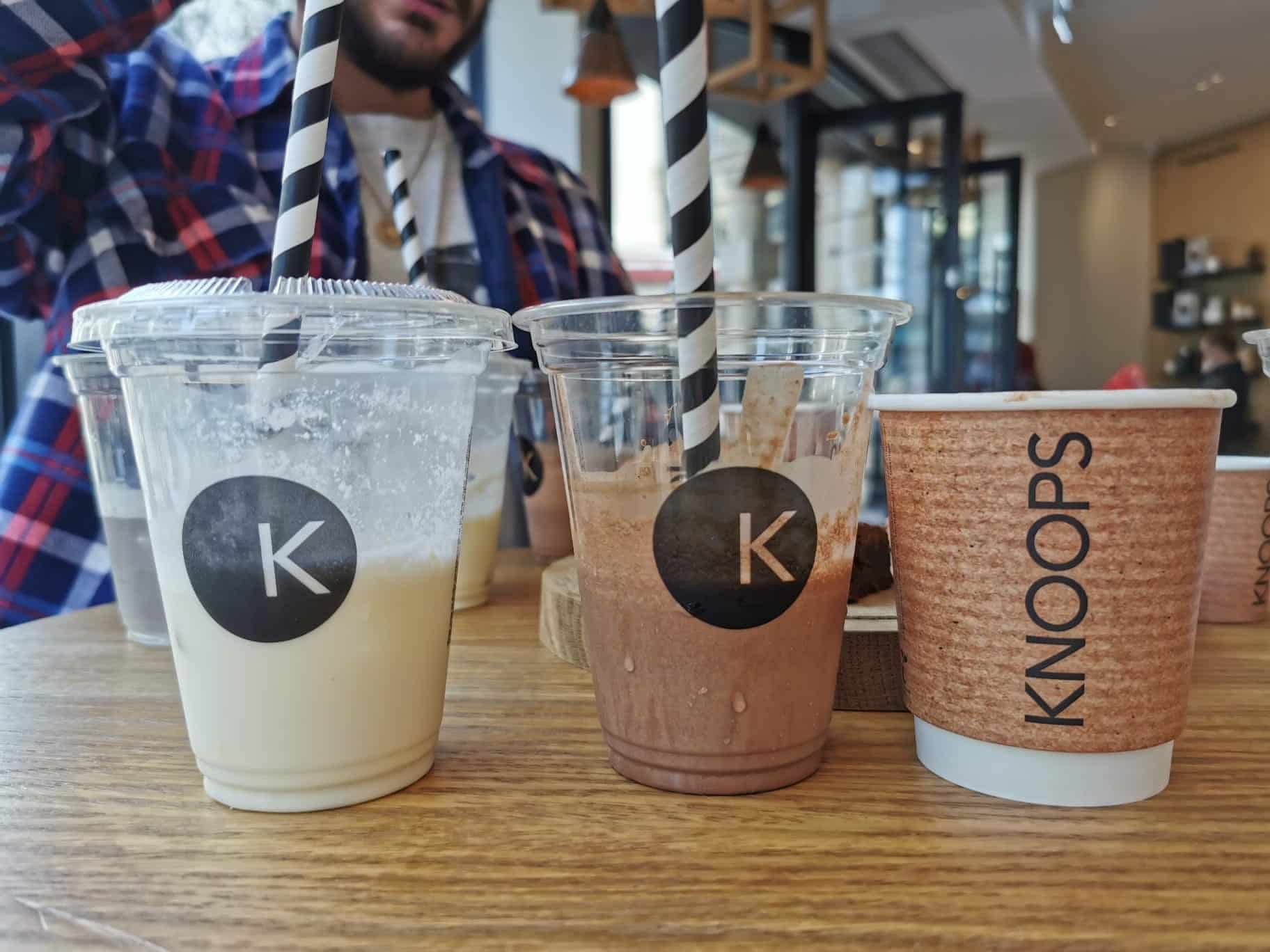 In the mid-range (but definitely not middling) we have the 54% which we had as a milkshake (diary ice cream only) and it was flawless. From consistency (just the right side of thick to be slurped through a straw) to flavour, it's a drink that elevates the humble chocolate milkshake while also reminding you of childhood in the most comforting of ways.
Not only do the flavours tick all the palette boxes but Knoops' dedication to sustainability and ethical chocolate practices also chimes. The attention that has been paid not only to their suppliers but also to waste disposal and is something other companies should be paying attention to.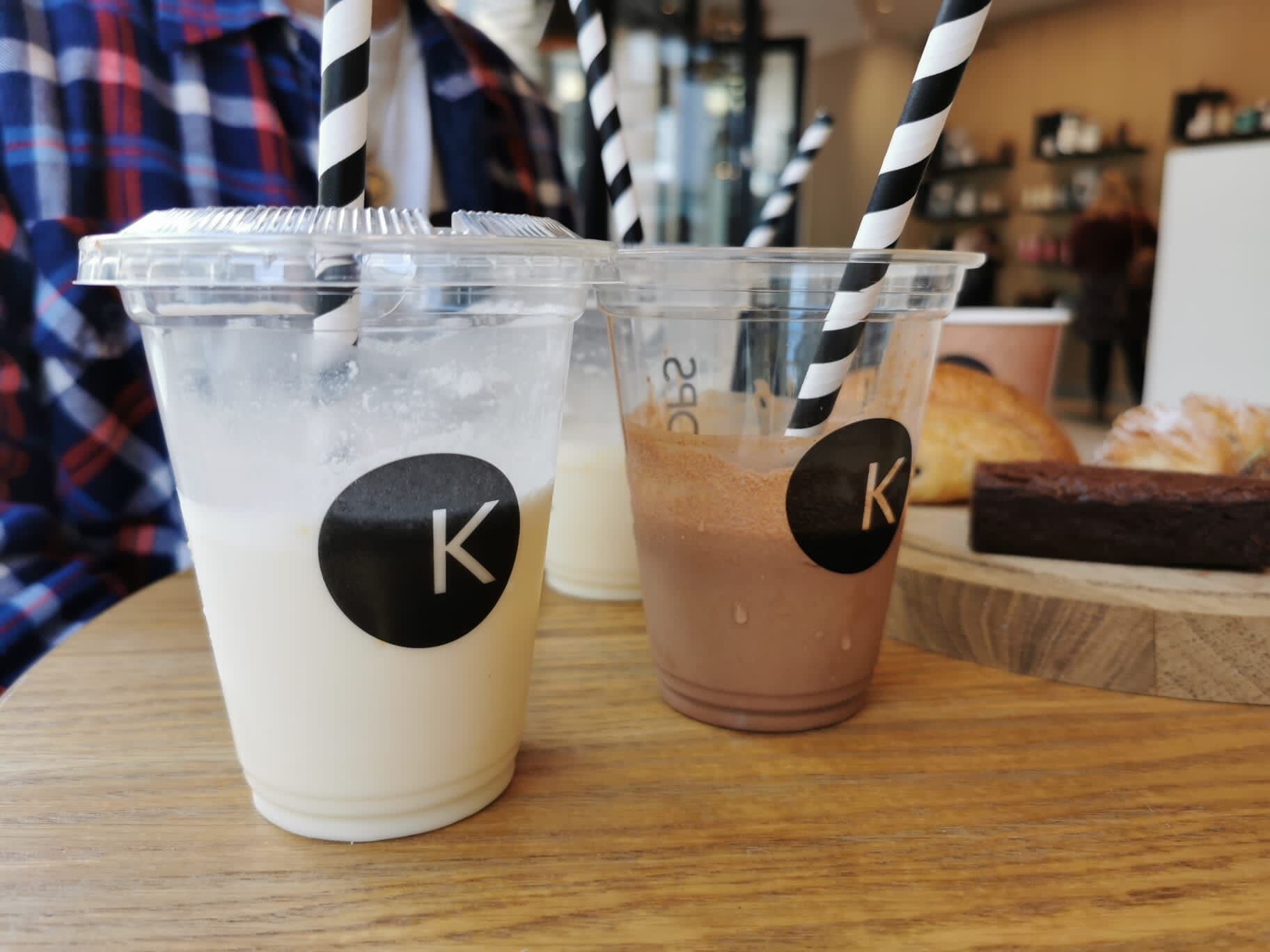 Knoops Review
In the Brighton store, the milk comes from local farms and the pastries from local bakers (with morning and afternoon options available – here's looking at you peanut brittle cannoli). Even the waste recycling is sorted with a local firm. The star of the show – the chocolate is Fairtrade and then some, ensuring that farmers have the scope to practice ethically and have a living income at the same time. Knoops is proof that you can have high ethical standards and still run a successful business.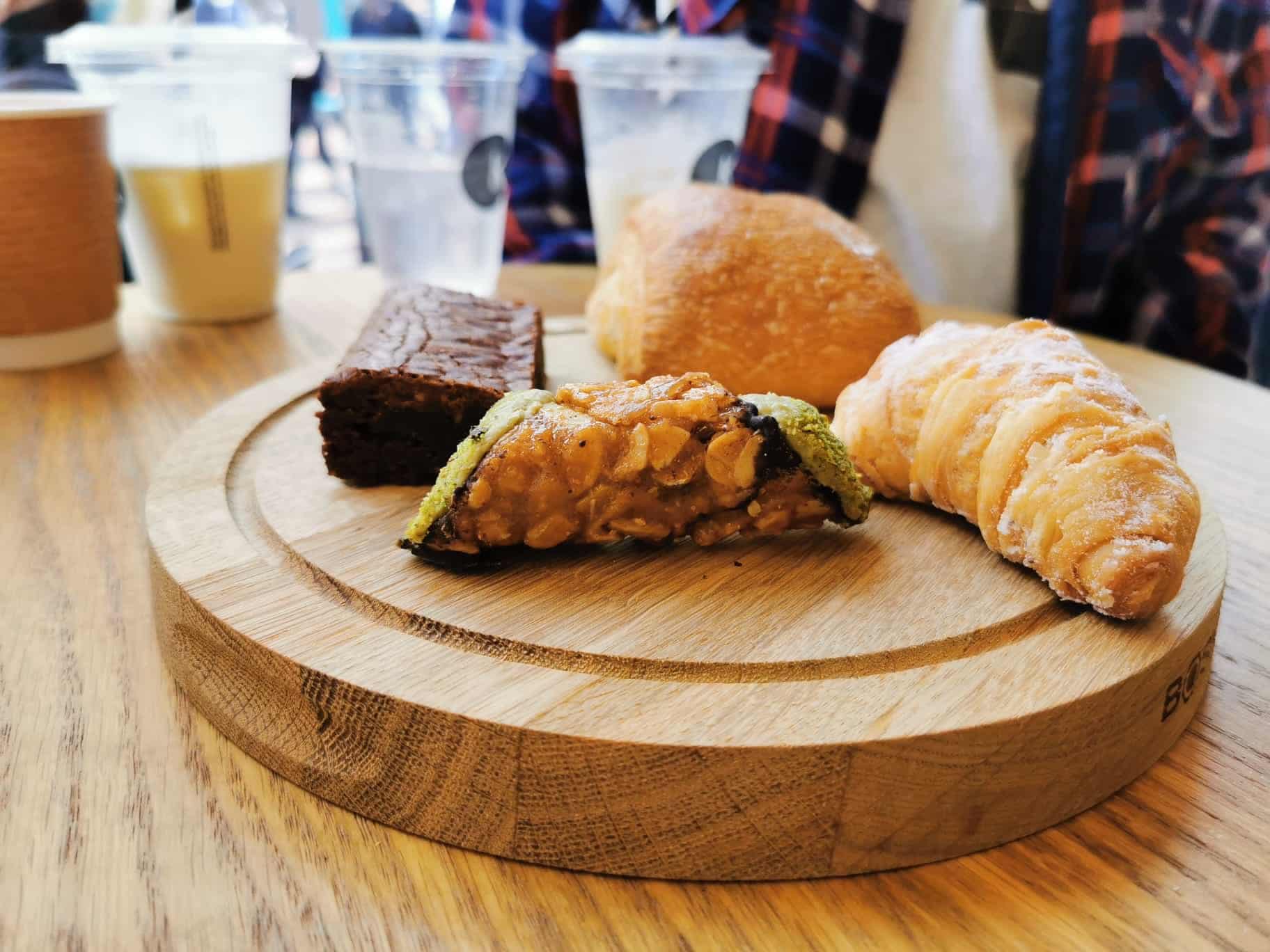 In store Knoops also has the complete range of tubes of flakes for making at home and gifting. Along with a recipe book (yum) and assorted shakers and makers for the chocolate lover in your life. We took home a tube of the award-winning 72% single origin for exactly this purpose and can confirm that the majority of my Christmas list will be receiving Knoops-based presents this year after this Knoops review.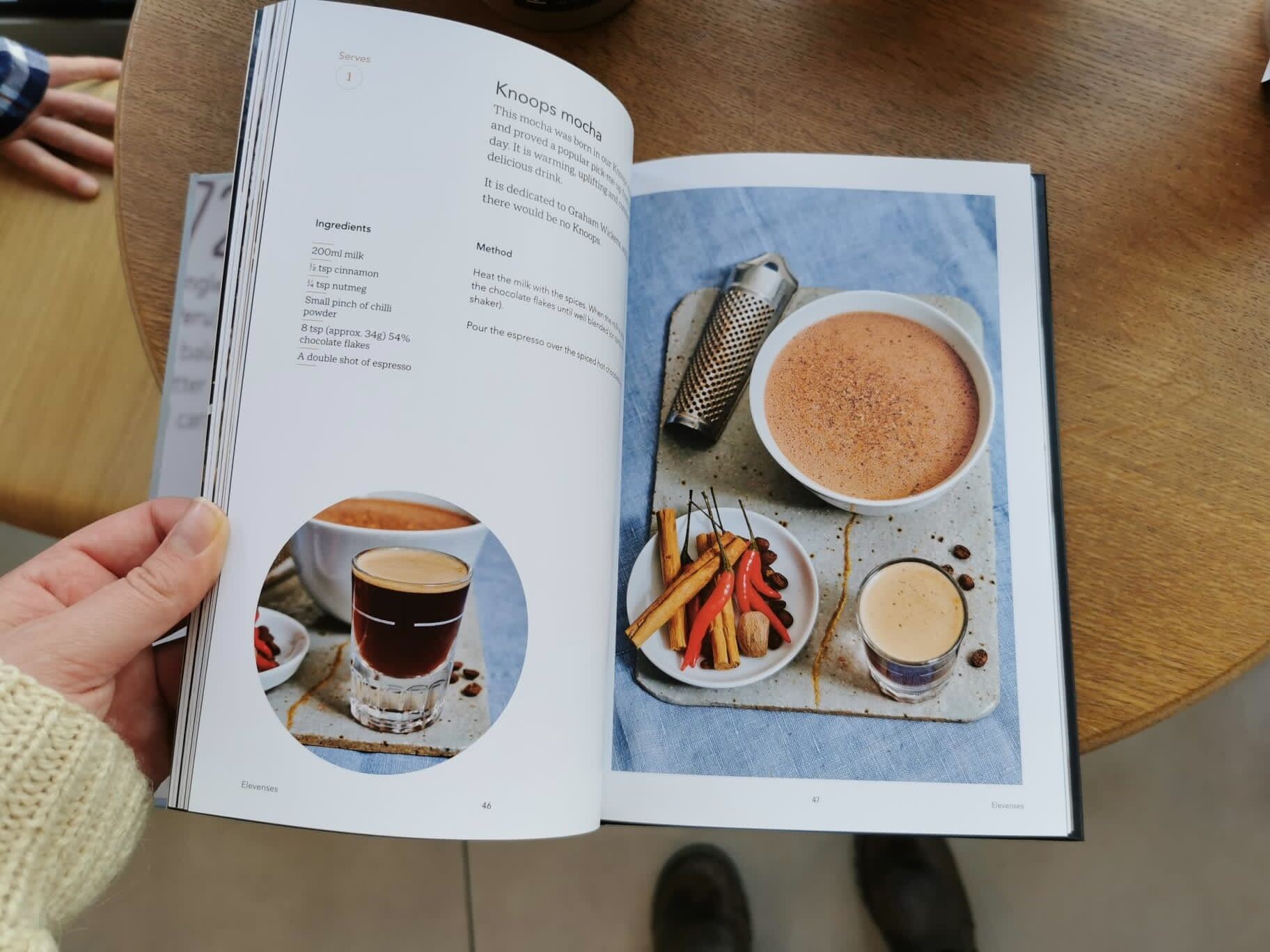 There are 1000's of different drinks combinations and each month Knoops hosts 'Knoops of the Month' to encourage us to step outside our comfort zones. November will be 54% dark chocolate + festive spice and I will be heading down to give it a try.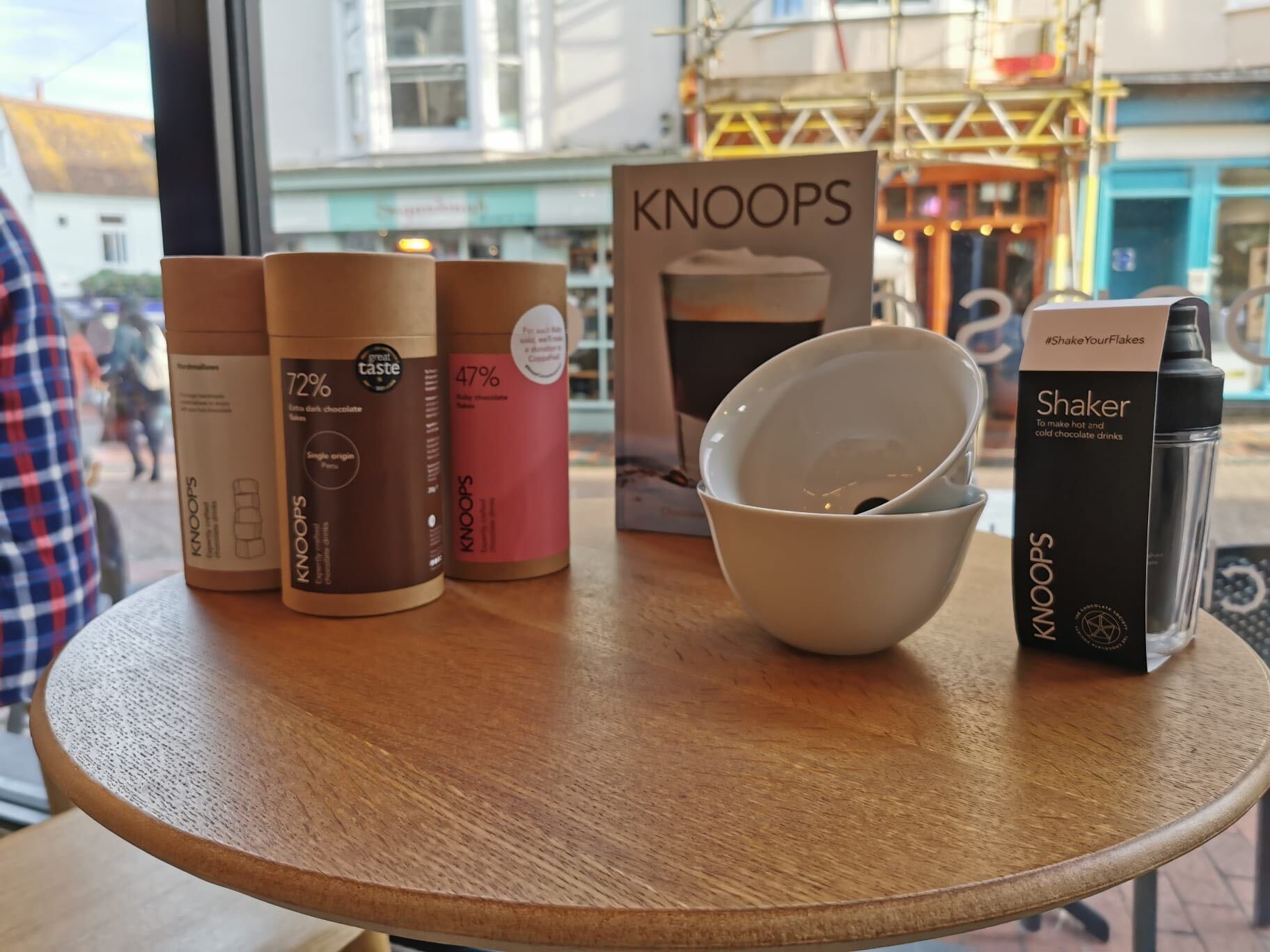 While we were there we realised Knoops is perfect for dates – pick up a hot chocolate and go for a stroll along the seafront at sunset. I wonder how much you can tell about a person based on their Knoops order? One tip from a Knoops noob – if they ask if you would like sea salt, say yes.