Every Day is Market Day
With its iconic green tiled facade and astroturf 'lawn', Market has become synonymous with a lively and social atmosphere. Inside, the menu continues the market theme being divided according to traditional stands; the Butcher, Fishmonger, Greengrocer and Baker.
Serving up a fine array of small plates from its open plan kitchen, Market has a selection of daily offers making them perfect for a quick weekday bite through to a lazy or lavish weekend celebration.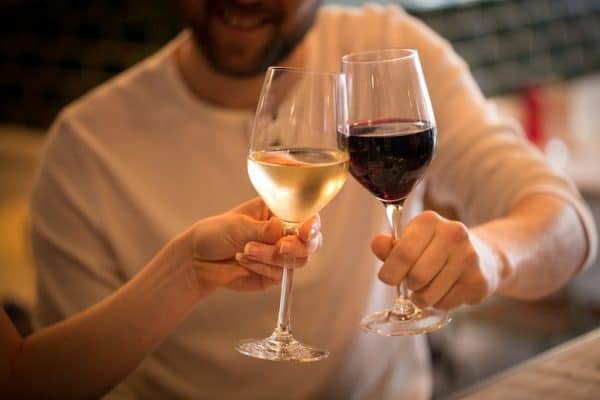 BYO on Monday
Bring Your Own Monday, makes easing into the week just that little bit easier, and not just on the pocket. £3 corkage means you can share a drop of your favourite over a selection of small plates and pick and sip your way into planning the week (and more importantly the weekend).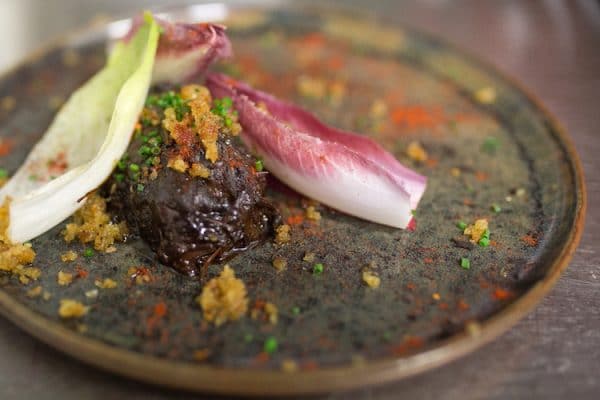 Tapas Tuesday
If you've got the opportunity to alliterate then alliterate, and if you've got the opportunity to sample five dishes for just £22 then the same rule applies. The Tapas Tuesday menu offers a dish from each of five menu sections, including this beef cheek with beets, chicory and onion from the Principales Tapas menu.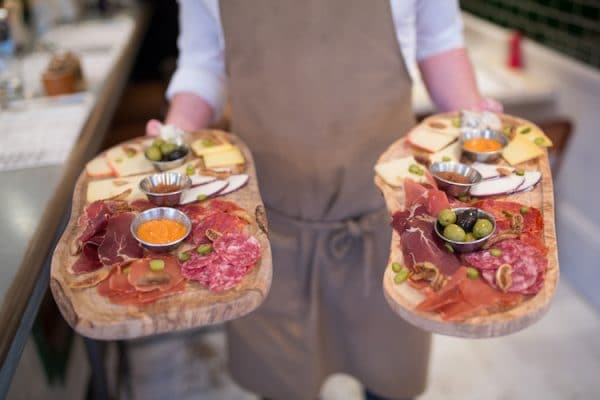 Board and Wine Wednesday
By midweek bored and whiney is a standard, so why not replace it with Board and Wine. Share a bottle of the house wine with a selection of Anglo-Spanish meats and cheeses, perfect for setting the world to rights at just £35.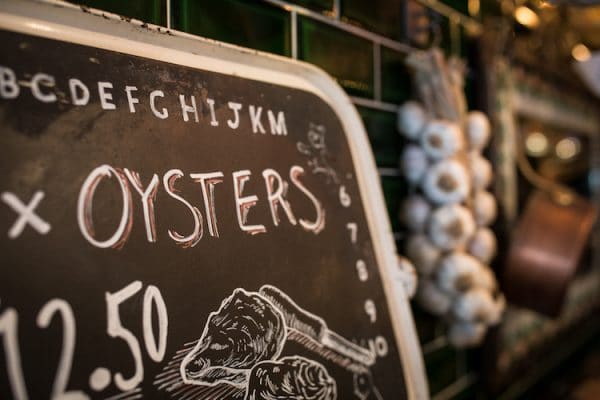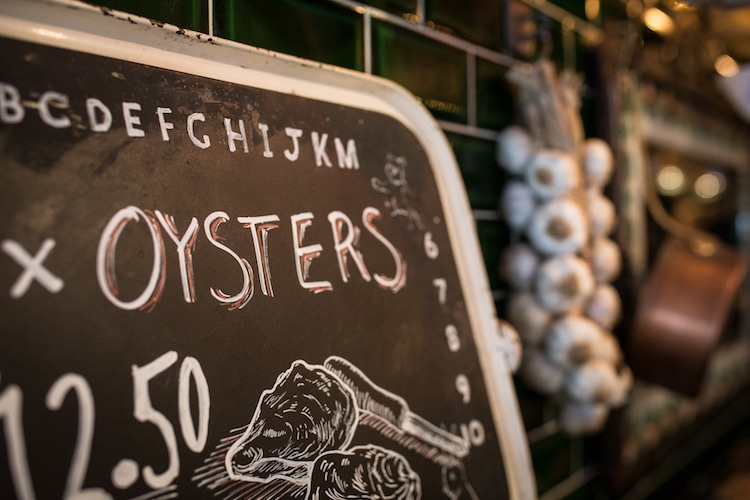 Cava and Oysters on Thursday
Available all day on Thursday there's cork popping and shell shucking, because another name for Thursday is Friday-eve. Enjoy six shells served with sherry vinegar and shallots with two glasses of Cava Brut Reserva, for a decadent treat at a modest £20.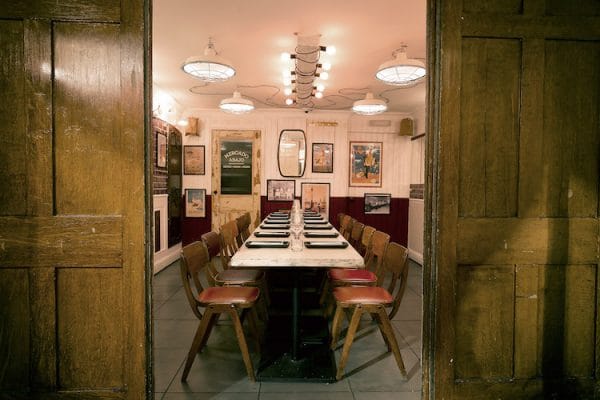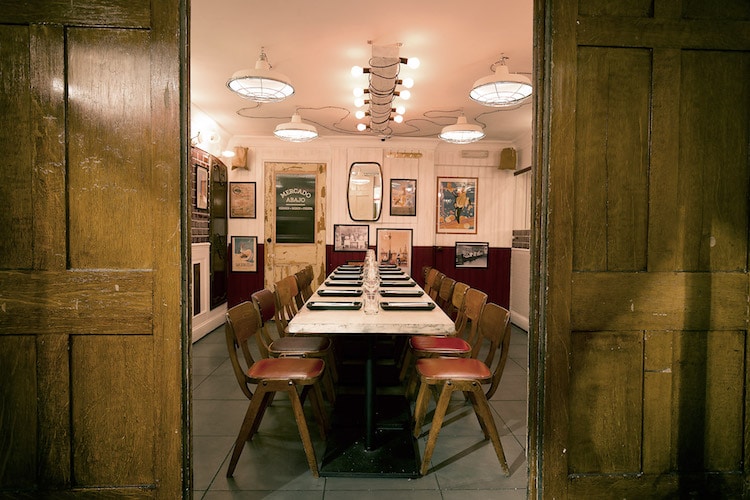 Private Party on Friday
Got a celebration coming up? At Market the social vibe can get a bit more exclusive with their Down Market private dining room. Throw your 'do' behind closed doors, with small plates being a great way to get the social vibe going with plenty of good wines and cocktails available to do the rest.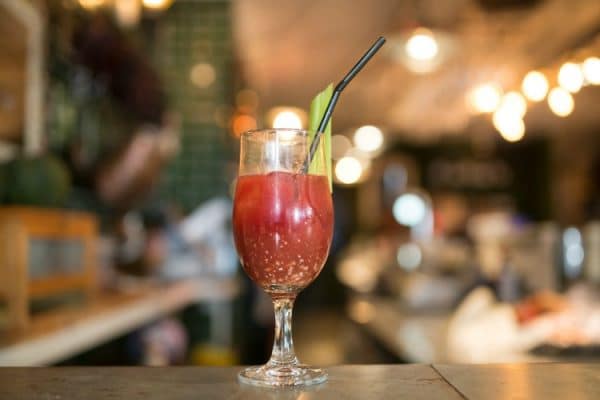 Brunch on Saturday
For a Spanish spin on the weekend brunch, Market offers some spiced up eggs and chorizo meats to fire you up from the night before. Serving from 10-12.30. Socially acceptable brunch cocktails are served from 11, still with that Spanish flare, expect very sherry Bloody Marys and Mimosas with Cava not Prosecco.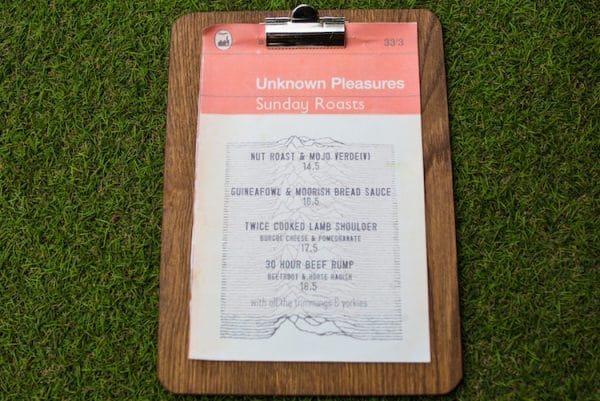 Lunch on Sunday
Market brings a hint of its Spanish flare to the British classic. Offering up four roasts a Sunday, ticking the veggie, bird and beast boxes, but keeping tapas on the menu too. It's all mixed in well with social dining and good wines, so make sure the Sunday Market is on your to do list.
You may also love
See the listing for MARKET Restaurant Hove