Planet India Brighton – Vegetarian Indian Cuisine
Among the numerous restaurants in Brighton, there are some that have a dedicated following. One such restaurant is Planet India Brighton. This Gujarati influenced Indian restaurant has long been a favourite in the city. With its bright pink exterior and eclectic and informal interior, it is a very laid-back place to dine.
Jude tries takeout
Planet India has long been one of my favourite vegetarian restaurants. Their authentic Indian offerings have always kept me going back for more. So, when asked to review their revamped takeaway service, I jumped at the opportunity. Their menu includes many of the original dishes and they now offer home delivery to anywhere within a 2-mile radius of Brighton.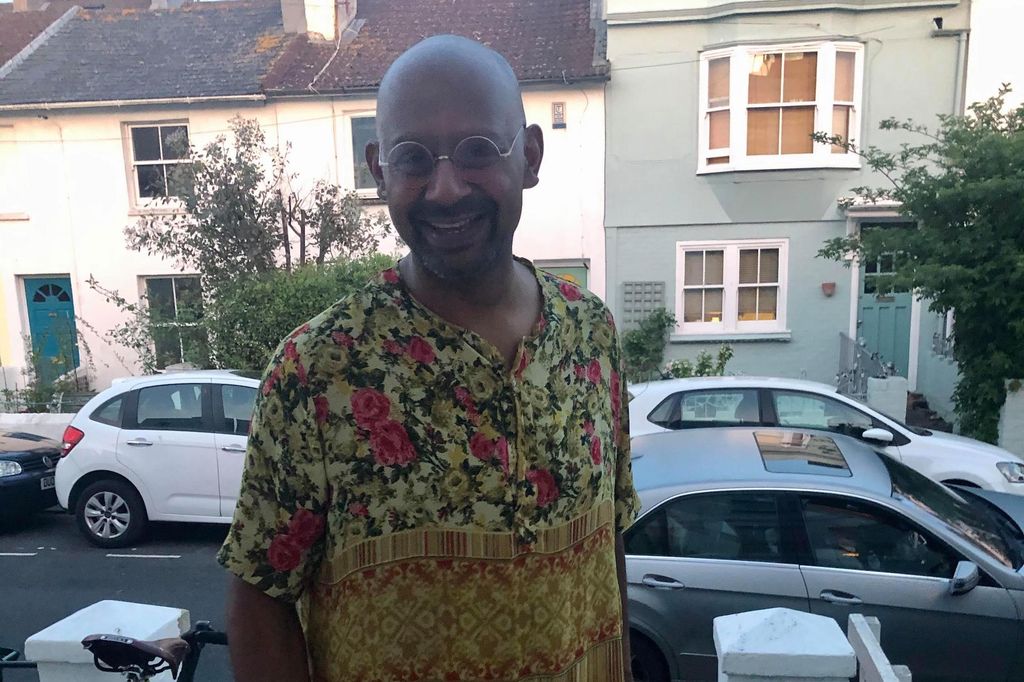 Within 30 mins from ordering there was a knock on the door and we were greeted by the beaming smile of the restaurant owner Neez. He explained that he'd included two more of his favourite curries to our order. Now with a food mountain to scale, we started with the Bhel Puri. It comes in separate containers and you combine the dry mix and sauce on serving. Once the two unite, the whole dish starts to crackle and pop. This dish is a must-try; Fresh, flavoursome and fun.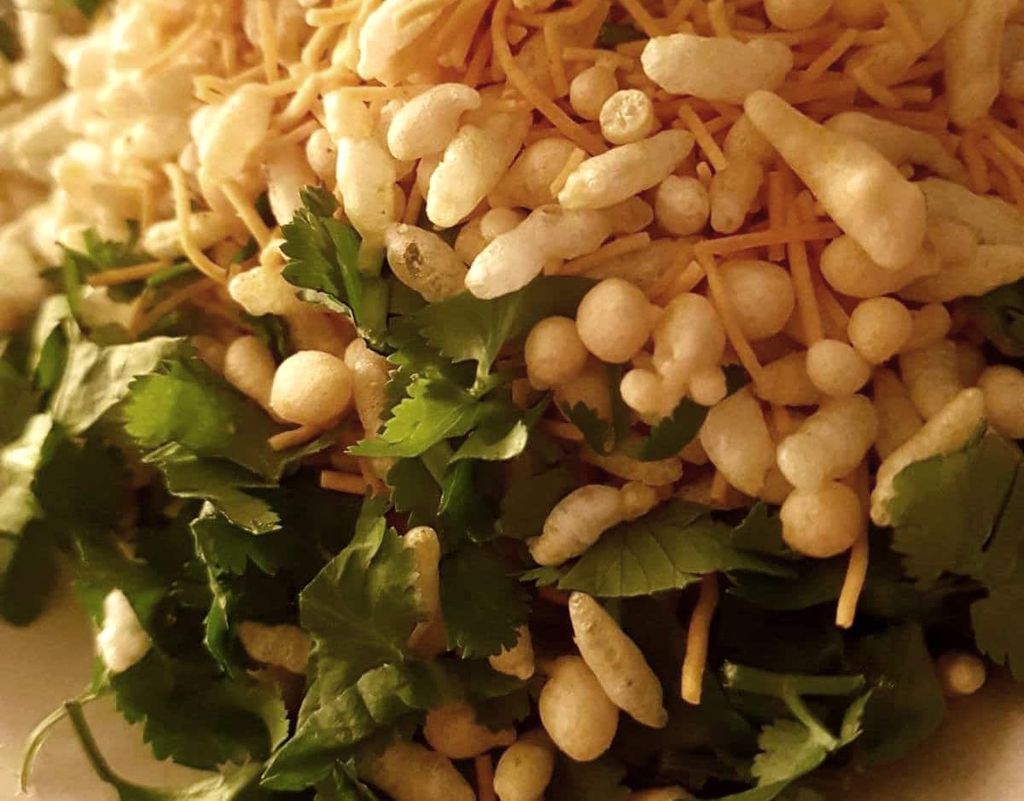 Plate one; Aubergine in Yogurt, Spinach & Paneer and Urad Dal. The Aubergines were cooked to perfection and added a pleasing texture to this creamy and flavoursome dish. Spinach and Paneer is an all-time favourite of mine and this is perhaps the best example I have found. The smoky notes of the Spinach add an earthy grounding to this dish which is lifted by the creamy Panneer and harmonises perfectly with the spices. For an extra hit of heat, we added a side of the Urad Dal. It worked a treat.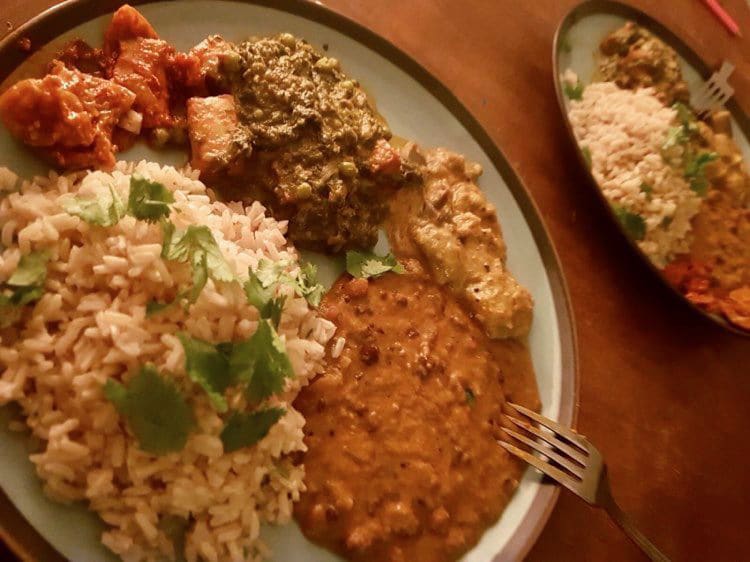 Plate two; Masoor Dal Curry, Peas Paneer curry and Cumin Rice. These are the dishes that were gifted by Neez and are listed as his favourites on their menu. The Peas pop as you bite and creamy Paneer is beautifully balanced with warm spices. Pairing this with the freshness and full flavour of Masoor Dal Curry is recommended and I can see why Neez is so enthused by these two dishes. I chose a Thepla to crown my dinner. Like a Chapati, but the addition of fenugreek leaves and sesame seeds to give extra depth of flavour.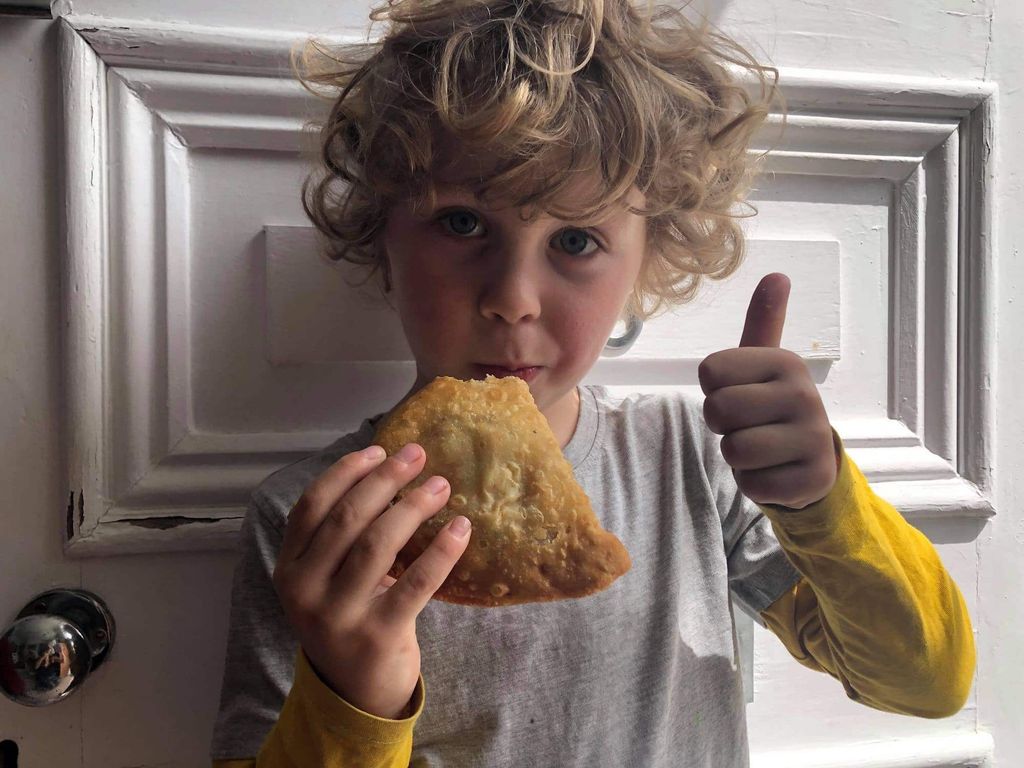 With no room left in our bellies, the Samosa was put aside for my son's breakfast. He's well acquainted with spicy, so this gave him a great spice kick into the day.
Top tasting, great service, full bellies and thumbs up all around.
Planet India takeaway is available Tuesday – Saturday from 5.00 – 8.30 pm with free delivery on orders over £20 within a two-mile radius of BN1. You can order and pay via the website here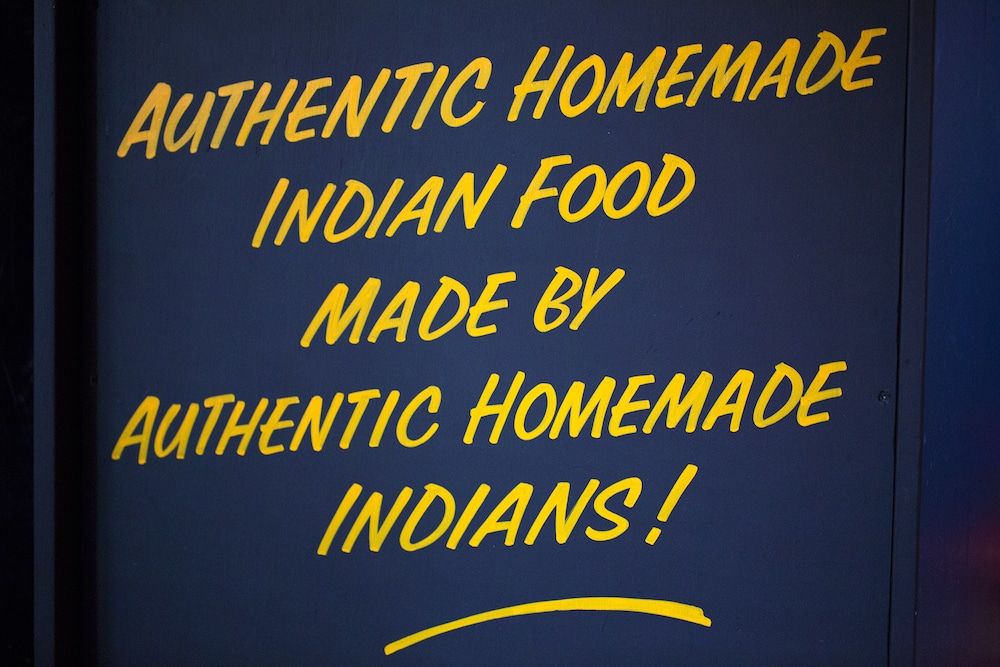 Planet India is also famous for its menu of vegetarian dishes. Their focus on vegetarian dishes is representative of the owner's cultural background, and it has struck a chord with the diners of Brighton. This may not be the flashiest of Brighton restaurants, but Planet India is one of the most charming and welcoming.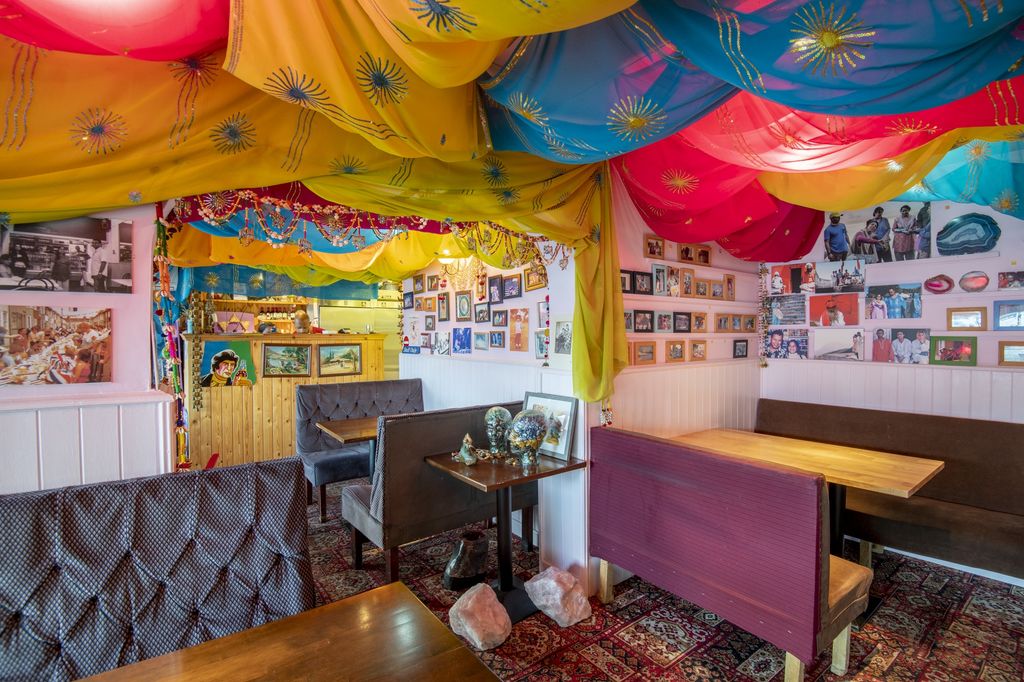 Vegetarian Gujarati specialities
In India most meals do not contain meat. The concept of vegetarianism is not as much of a talking point as it is in Western culture. The food at Planet India reflects this. They are not so much a vegetarian restaurant, as an authentic Indian dining experience. The Brighton restaurant is famous for offering dishes in single or two half portions.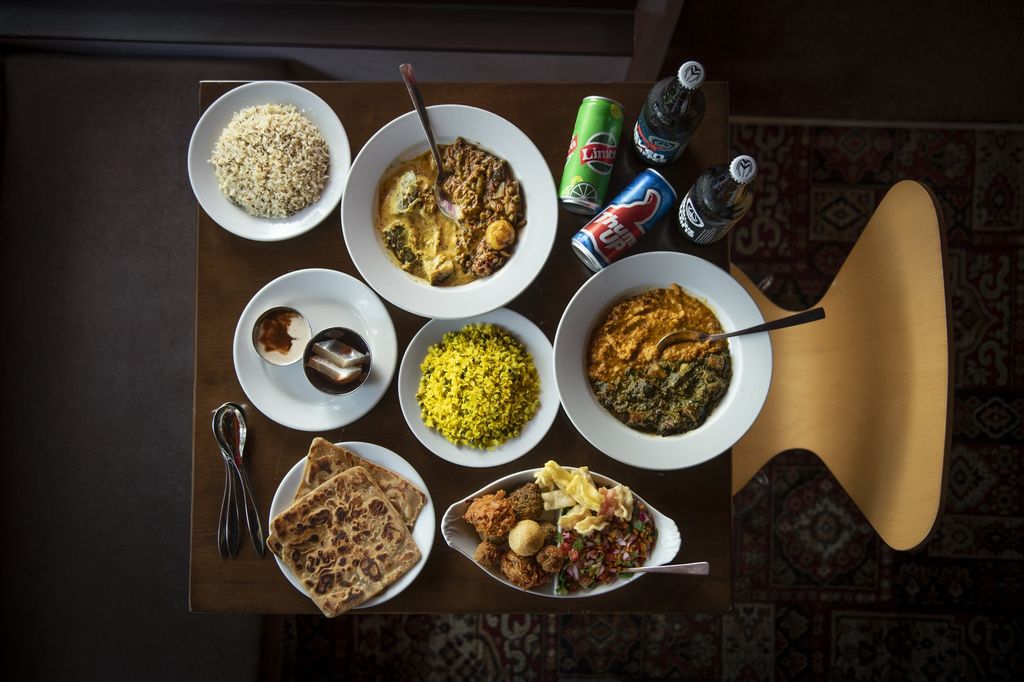 This means that a group of four people could have everything off the menu and share. This is much more in keeping with how you should enjoy Indian food. Expect some vibrant and fresh dishes throughout the menu. Bright zingy starters give way to rich and earthy curries with homemade ice cream for pudding. Everything is prepared with love and care, with flavour at the core of their cuisine.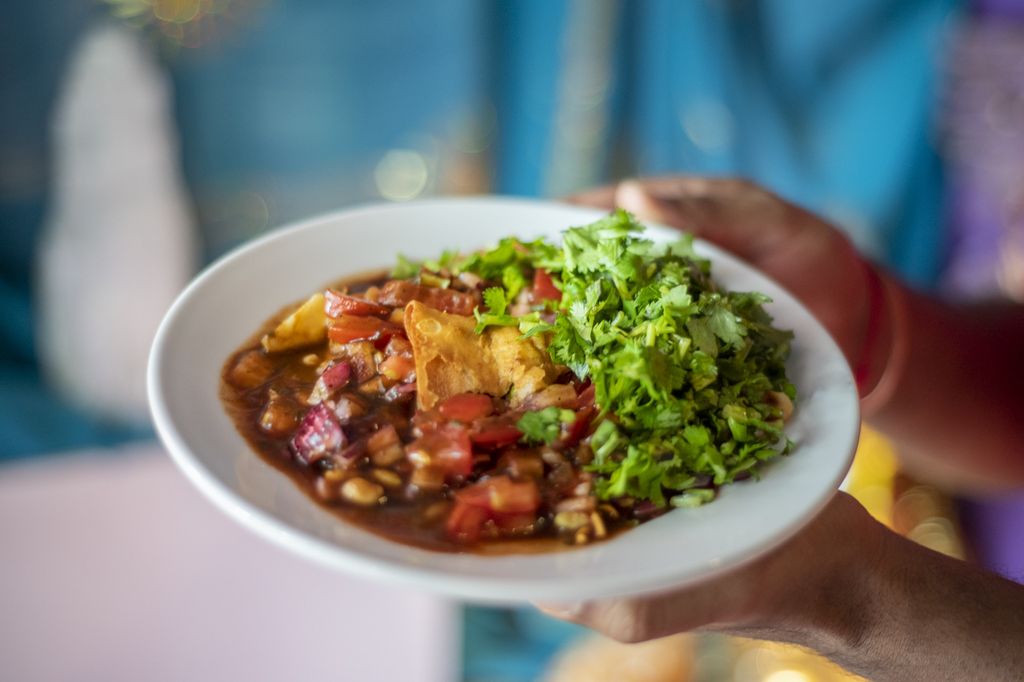 A warm welcome Gujarati style
It is not only the fantastic food that keeps people coming back to Planet India, although this helps. You will be hard pressed to find a warmer welcome anywhere in Brighton. There is a genuine openness and warmth that greets you on every visit. Whether you are a new customer or a seasoned regular, the owners and staff make you feel welcome and at home. There is no corporate façade. This is a family run restaurant and when you walk through the door it is as though you have been invited into their home. This makes for a fantastic experience.