Presuming Ed Brighton – Coffee Shop & Bar
Effortlessly cool, welcoming and unfussy, Presuming Ed Brighton is a coffee shop, bar and bottle shop located on London Road. Nestled amongst others of its kind, this coffee house has no problem standing out from the crowd. The multi coloured mural on the front of the building screams 'come in' and inside mismatched furniture and minimalist decoration make you feel right at home.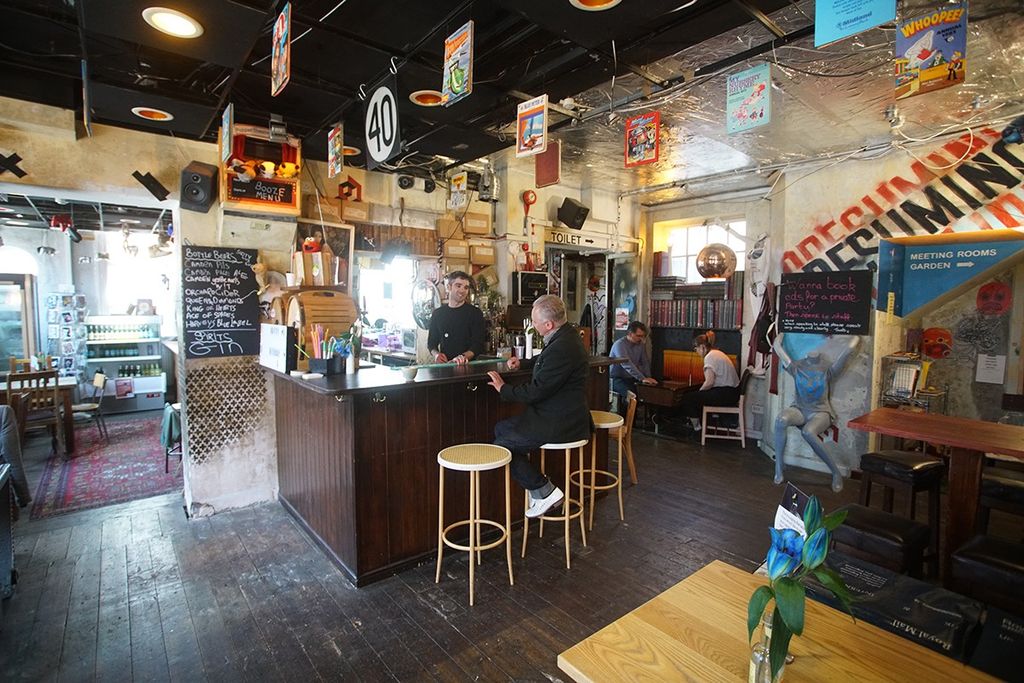 Coffee Culture
Coffee is taken very seriously here. Supplied by the experts at Cast Iron Coffee you can expect ethically sourced beans roasted with knowledge and care. Served in any way you like (we are partial to a macchiato here at RB) by fantastic baristas the coffee here lives up to Brightons standards.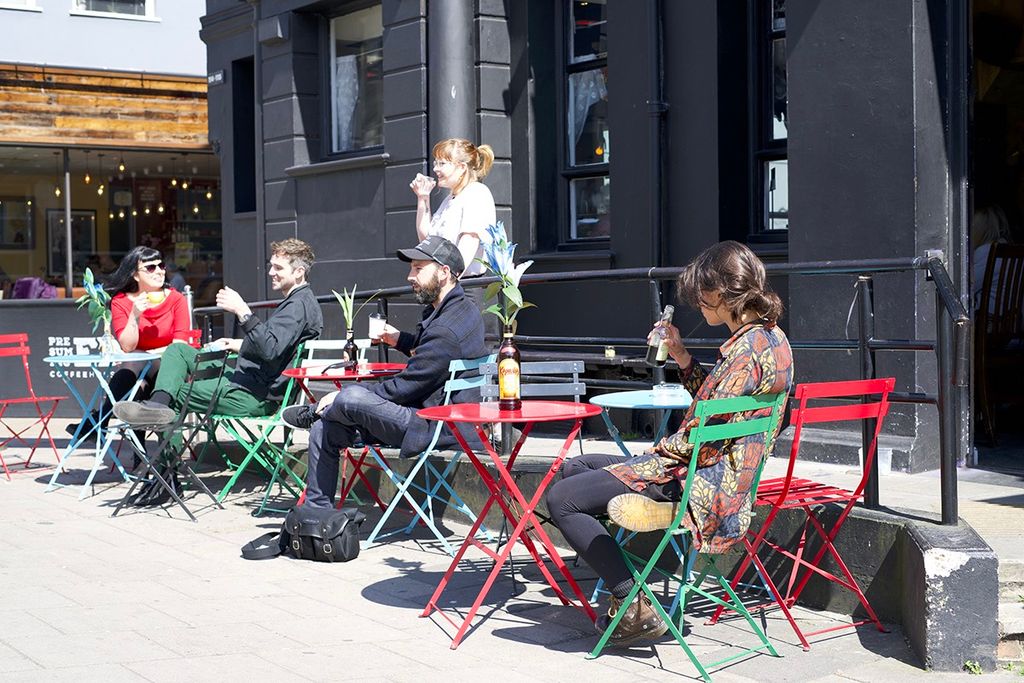 The Bar
The team at Presuming Ed listened to the thirsty cries of their customers and craft beer on tap is now available. Sit in their sun filled back garden and enjoy the wonderful community feel this friendly venue has created. Beers are also available to take away from their bottle shop, a much welcomed concept by the locals!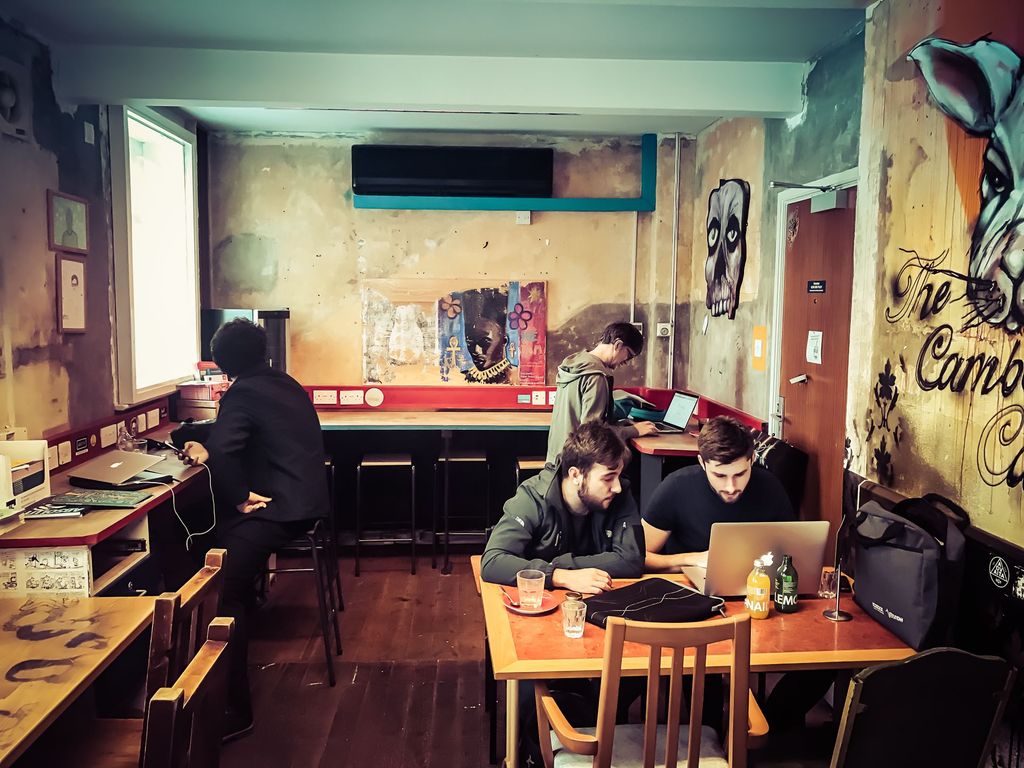 The Food
Everyone's favourite Sushi in Brighton has headed over the other side of town and opened an additional kitchen in Presuming Ed. The team at Tropical Sushi can now be found serving delicious poke bowls to the excited crowd in the London Road area. Helen Hutton, director of Tropical Sushi, says she has had a 'longstanding relationship with the guys at Presuming Eds' so the collaboration has been in the pipeline for some time now. The kitchen is open from Wednesday – Saturday lunchtimes/early evenings. If you are partial to a spot of people watching, seats outside offer a perfect place to soak up the hipster and quirky London Road vibes in all their glory.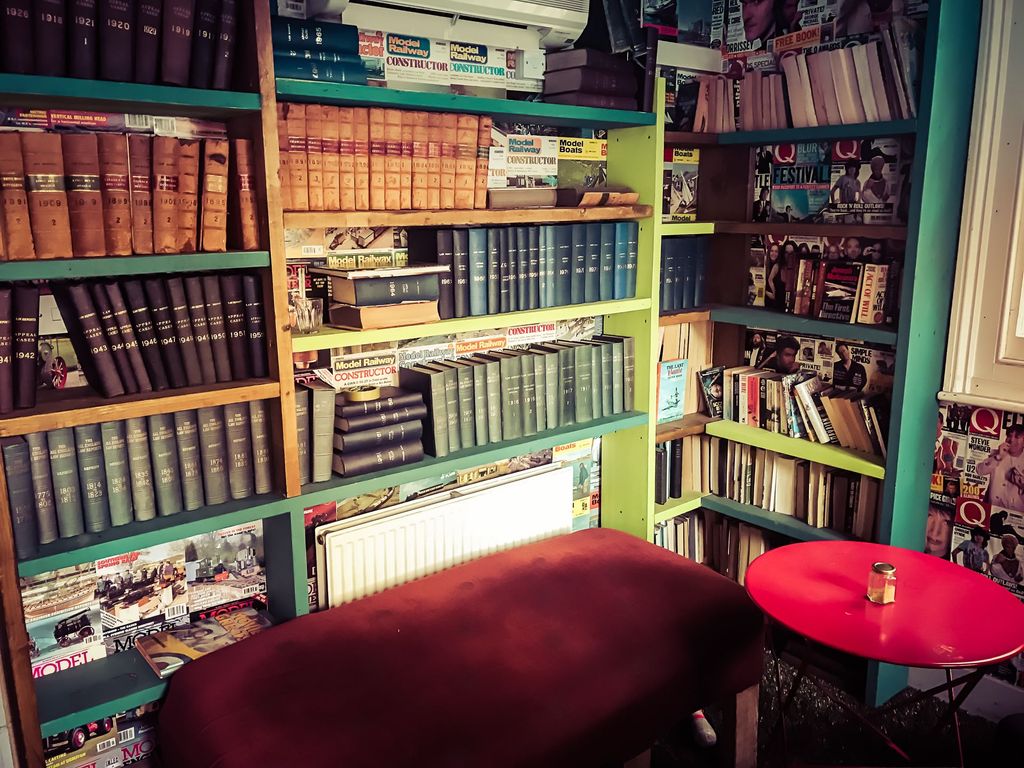 Parties, pit stops and private hire
Presuming Ed has it all. Laptop workstations, children's area, a cinema vault, a library and plenty of 'secret' corners. Artwork is displayed and pop-up DIY shops run throughout the year.
Post a Review
Be the first to review.