Sushi Masterclass with Tropical Sushi
Tropical Sushi opened up a permanent kitchen on Western Road in 2017 and quickly rose to the top of everyone's 'must try' list. They source ethical and local ingredients and combine them with the flavours of Latin America and Japan to create a menu of traditional and not-so-traditional sushi rolls and bowls. If like us, sushi doesn't often pop up on your midweek meal plan, this simple and easy to follow masterclass will get you rustling up a sushi roll in no time.
Diverse and exciting menu
Sushi can so often be categorised as one-dimensional cuisine, however, Tropical Sushi certainly blows that theory out the water. From tofu tempura to tuna sashimi poke and yuca frita to salmon nigiri, Tropical Sushi invites customers to enjoy 'much more than just raw fish'.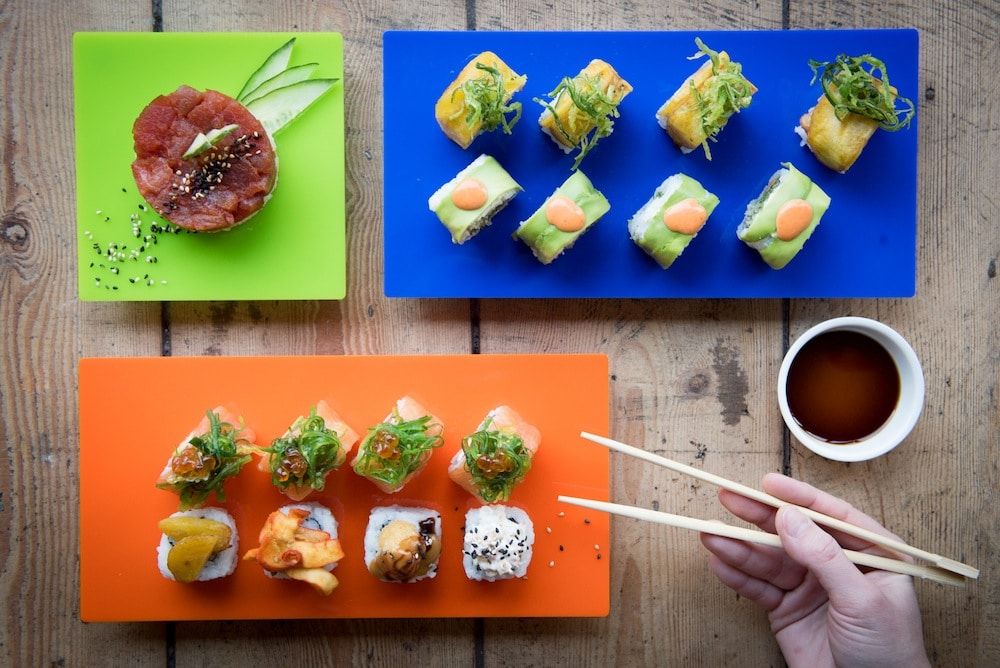 Tropical vibes
Continued throughout is the tropical theme with brightly colored walls, neon signs, and Caribbean music. Staff are some of the friendliest in town, offering warm welcomes and non-fussy experienced service to diners from the minute you step foot into the restaurant.