The Farm Tavern
The Farm Tavern, Hove, is a friendly neighbourhood pub serving lashings of traditional pub hospitality, local charm and gastronomically good comfort food. The Farm is the younger sister to the ​​acclaimed Hanover based pub, The Geese, which has bagged Best Local in the BRAVOs 2022 and Best Roast in 2019. If genetics are anything to go by, you can rest assured that The Farm is championing those same award-winning qualities. 
Find The Farm
The Farm Tavern is tucked away from the bustle of Hove's high street on the quiet back street, Farm Road. Brighton's westward sibling, Hove, shares the same passion for local neighbourhood boozers, and with so many pub options it pays to know where the quality ones lie. Fortunately for you, we do and The Farm Tavern is one of them!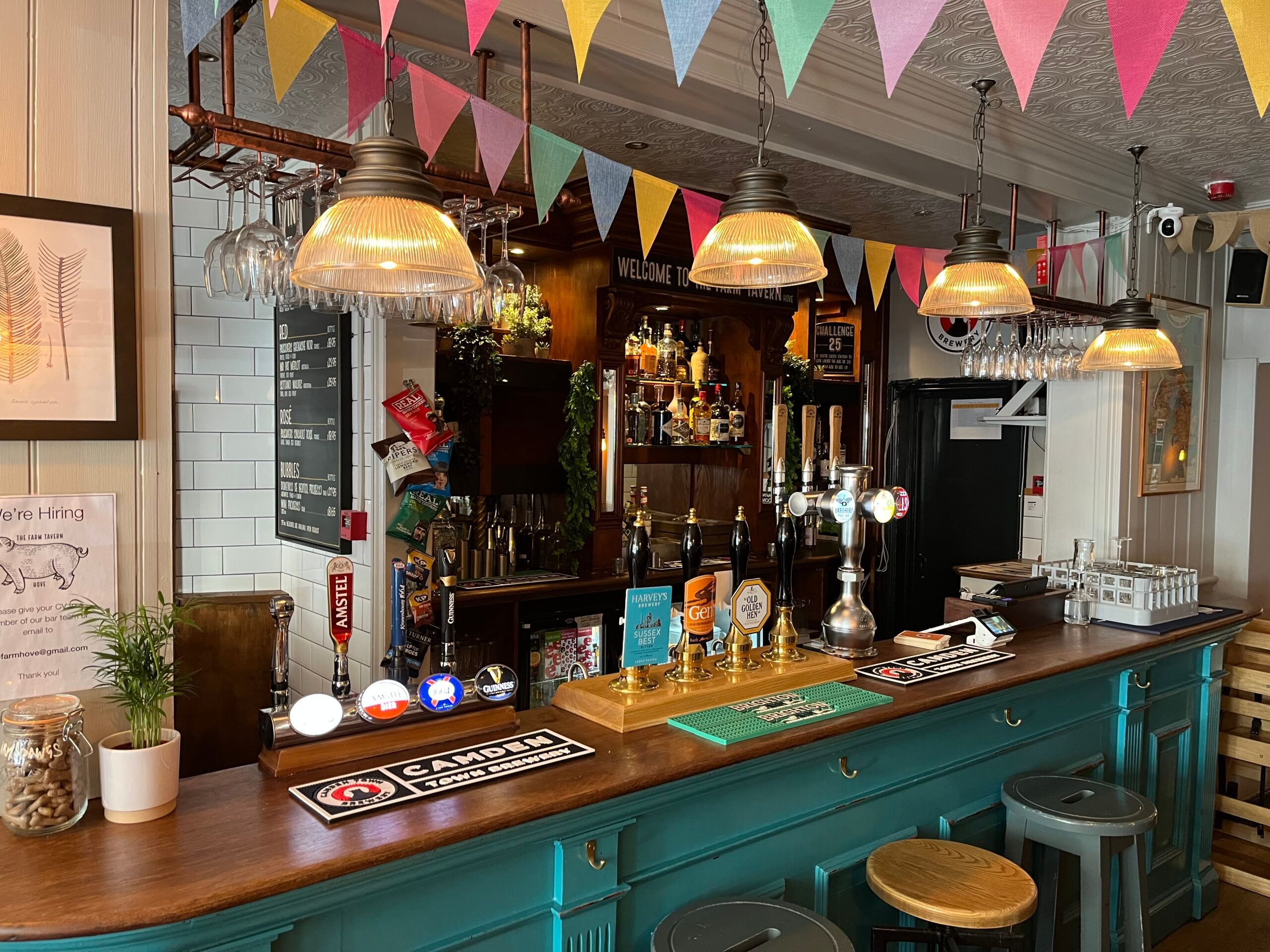 Well worth it wine
The pub itself is cosy but deceptively spacious, it has a rustic feel that lends itself perfectly to the community pub atmosphere and aesthetic. The Farm boasts an open fire, so during the colder months, you can cosy up and enjoy their excellent wine selection. Their wine list has been specially curated by Butler's Wine Cellar and is abundant with international bestsellers at varied price points and with a great selection of by the glass options available.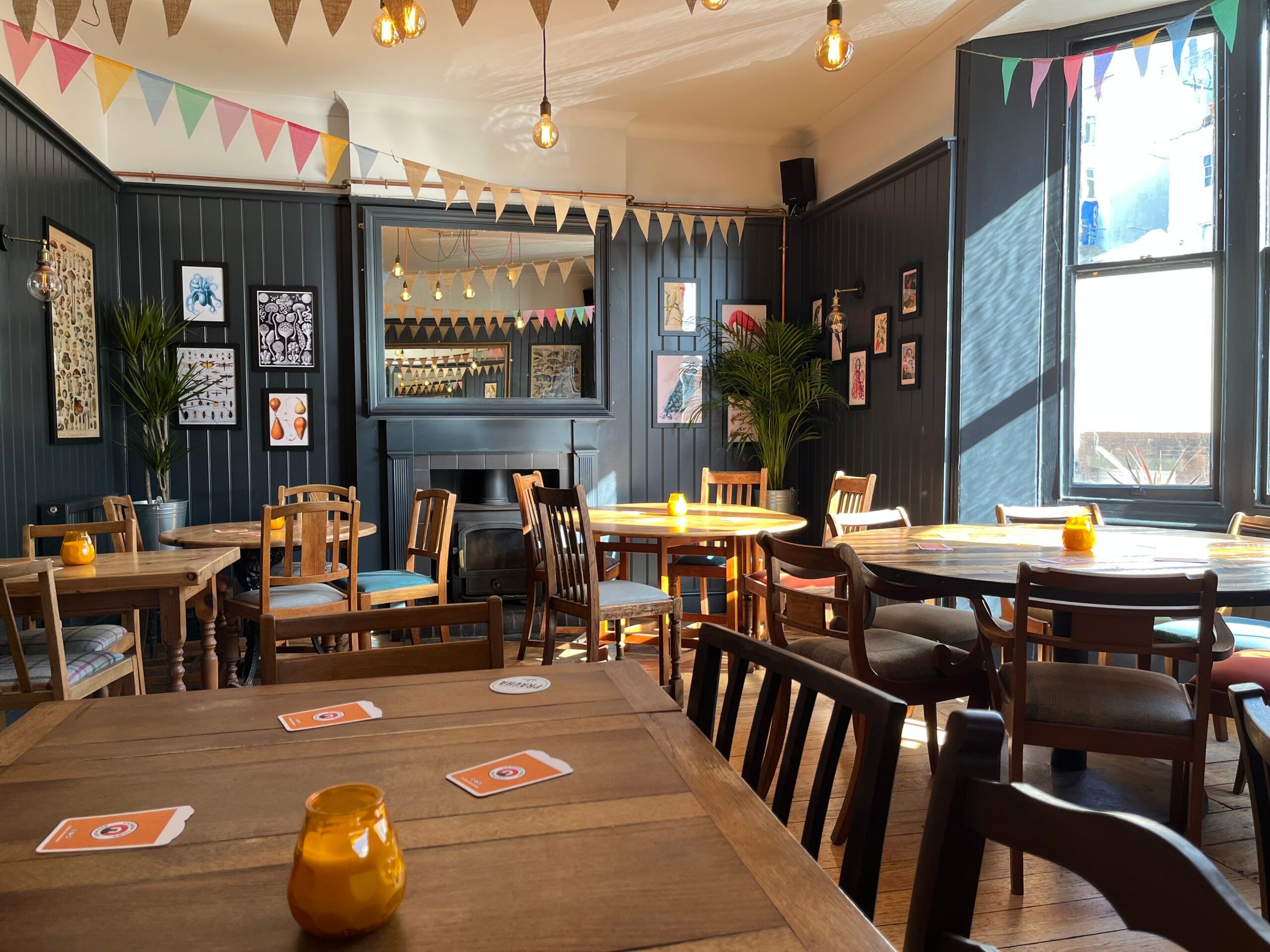 Food at The Farm
The food at The Farm is produced by their kitchen franchise – Humble Plates, a name that is well known in Brighton for producing quality food with choice local ingredients. The menu is beautifully simple. The build your sausage and mash plate menu has been tried and tested at The Geese, providing Hanover with a trusted comfort food classic for years. Now, Hove residents should be overjoyed that The Farm is introducing the menu to their neighbourhood.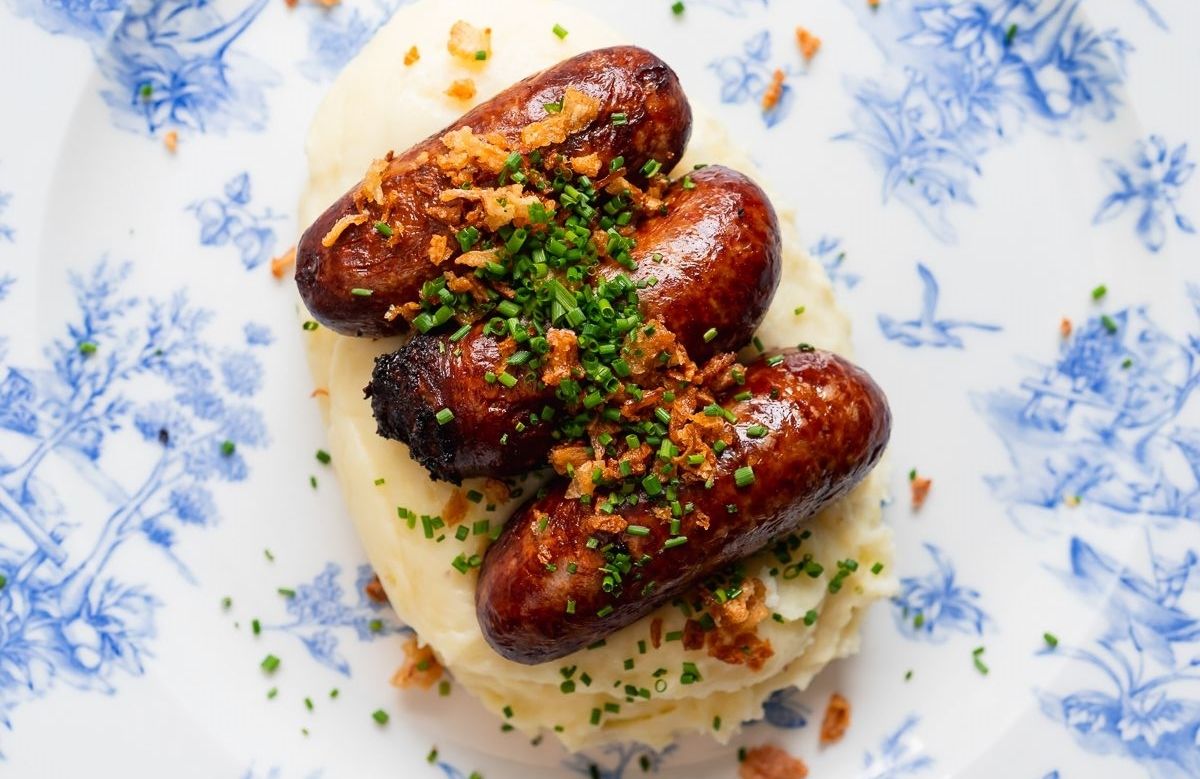 Build your own bangers and mash means you get to decide how far to go with this British classic, or try varying combinations to see what tickles your tastebuds anew. Start by picking from 10+ succulent sausages, varying from classic pork to lamb Merguez. Next discover that not all mash is born equal. Classic buttery is a sure fire win but then there's the likes of cheese and bacon mash or olive oil and confit garlic. Lastly the silent partner in the bangers and mash combo – the gravy! Choose from six saucy options including classic meat to mushroom and truffle and mustard and Sussex cider. Maybe you'll find your perfect combo, first time round, but you'll probably need to come back again and again, just to be sure.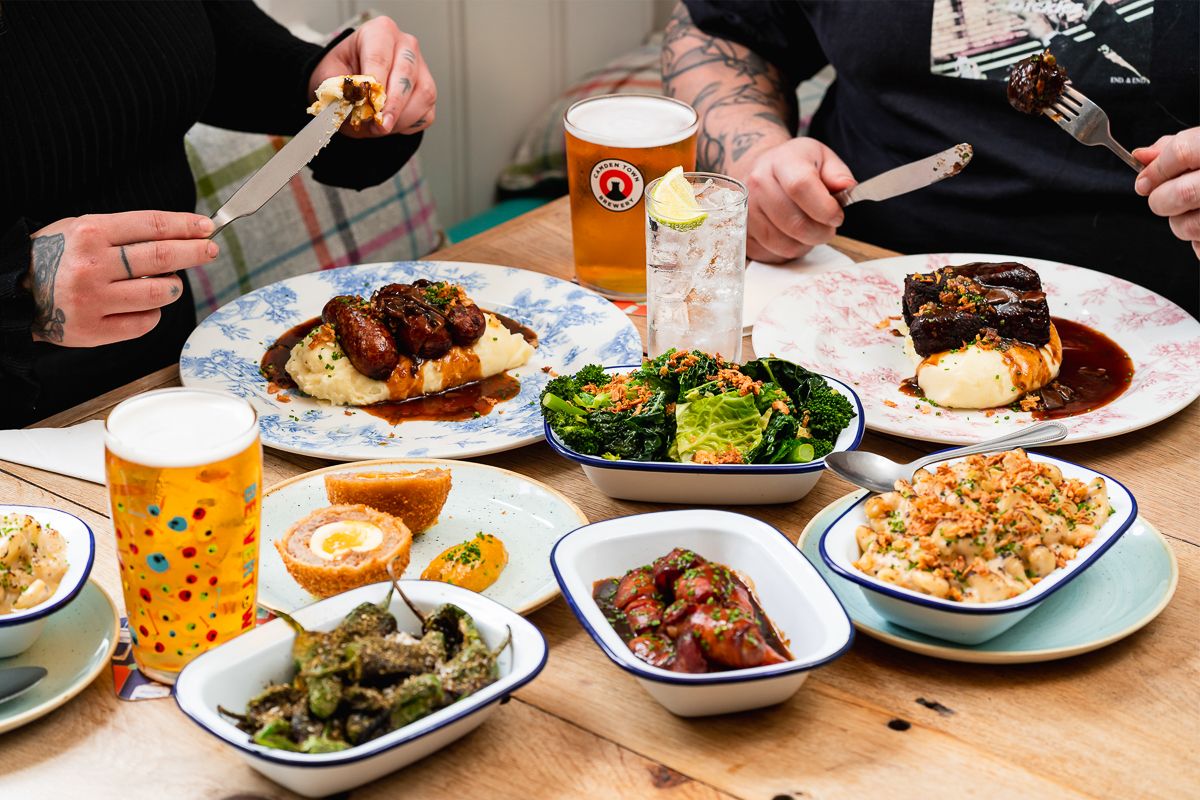 They also have a tasty selection of small plates and sides that you can add alongside your main or order on their own as a snack. They offer a good variety of vegan and vegetarian opinions, provide monthly specials which showcase a new vegan sausage variety and a weekly changing specials board, which is mainly vegan and vegetarian.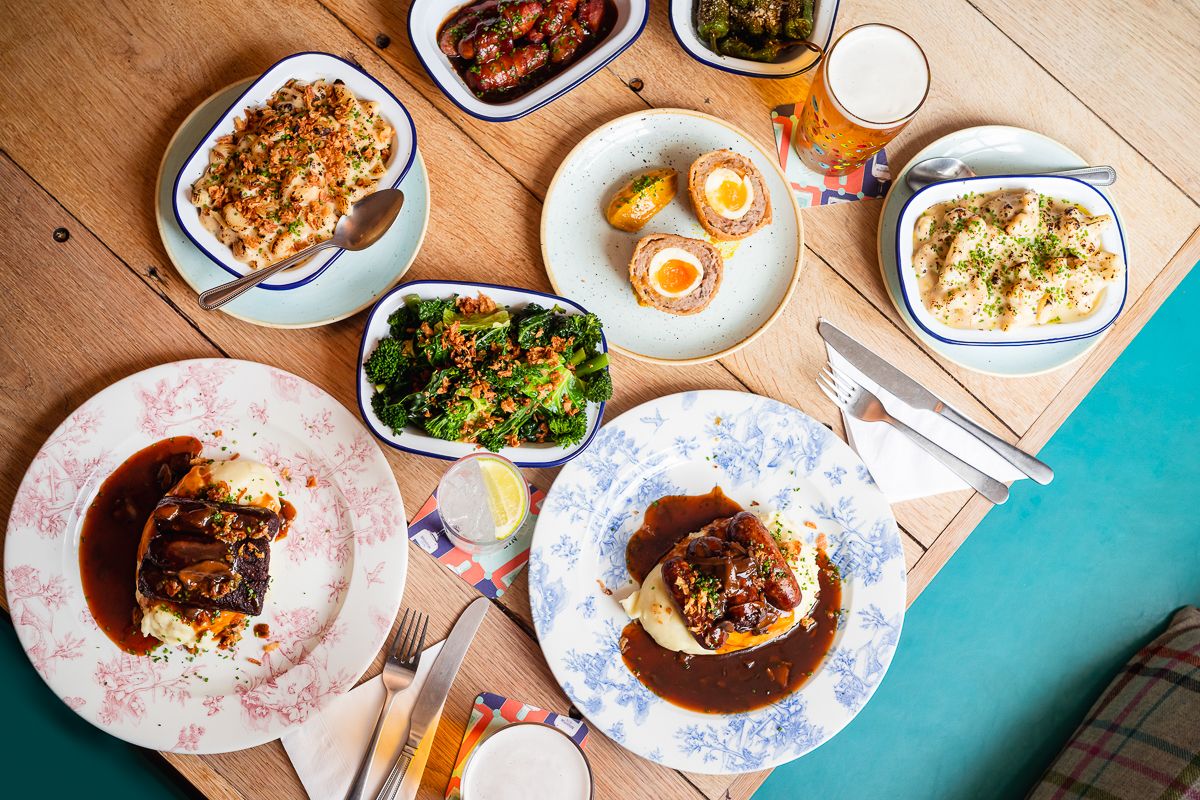 Sunday roast service
No good pub can neglect to offer a Sunday roast service, and The Farm is a great pub! They serve the traditional selection of favourite roast options, but here as with all their food, you can expect more than just the standard. The menu is equally balanced between meat, vegetarian and vegan options. With 50 day aged beef rump crowning the meat varieties and both a well-stuffed wellington and nut roast for the veggies and plant-based. Sides include truffle cauliflower cheese and pigs in blankets – both would be criminal to not sample! 
Mid-week deals
The Farm offers weekly deals for sausage and mash enthusiasts, and at only £16 for two meals on Wednesdays, that's dinner covered! Margarita Thursdays are another offer that's worth marking in the calendar. It's just £10 for two of the cocktail classics – could this mean that we'll soon be dubbing Thursday the new Friday? Perhaps we already have!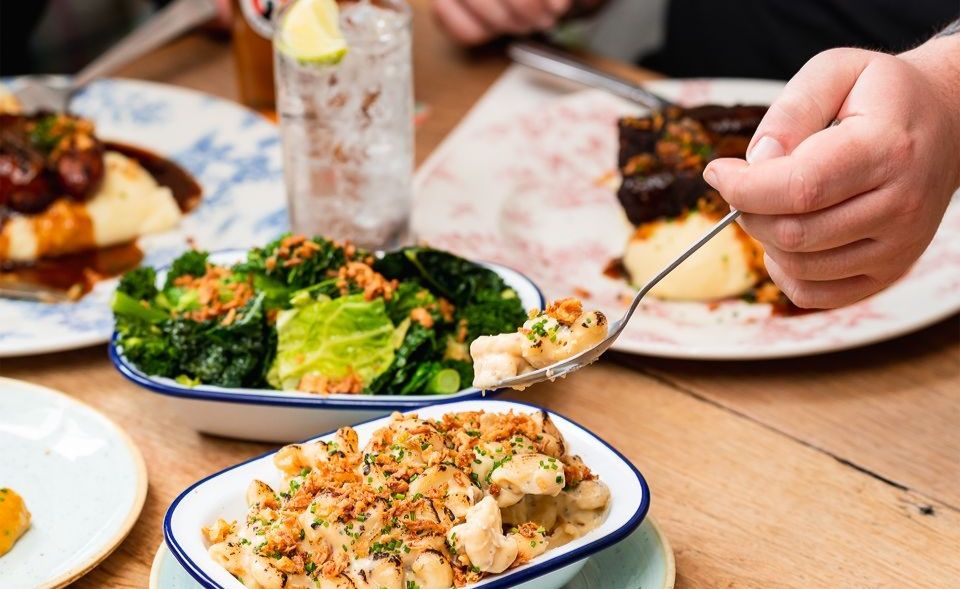 Post a Review
Be the first to review.