Small Batch Goes Big Brunch
Small Batch Coffee may be named so due to its roasting process (they do it in, erm, small batches to ensure freshness and precision) but it's fast become something of a Big Batch in Brighton, with sites cropping up across the city. Success has been hard won, in a town that reportedly has more coffee shops per capita than anywhere else in the UK.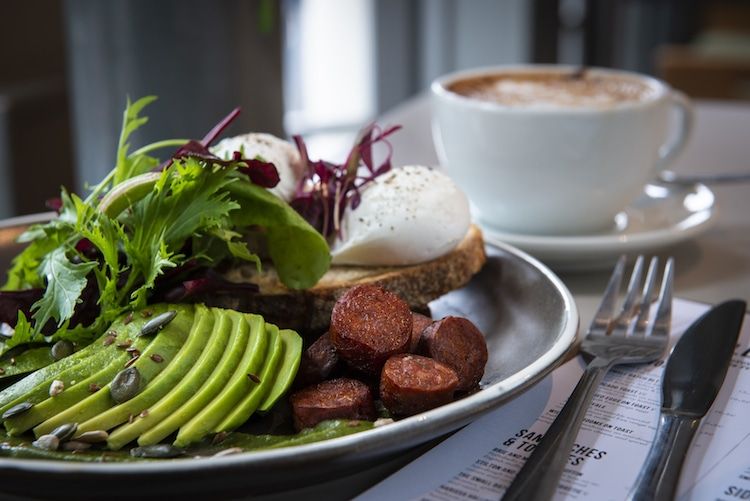 The Small Batch team says it is committed to investing in Brighton and Hove and it seems we're keen to return the favour: we're supping up the magic at eight city locations, and more are planned.
The Norfolk Square site
Each Small Batch has its own charm, but we're a bit in love with the Norfolk Square incarnation. It's well-proportioned and welcoming, and when the sun appears it offers a wraparound terrace with views of the i360 and the Regency splendour of the surrounds. It's a great mix between city coffee shop (the Western Road traffic booms past adjacent) and the calm gardens of Norfolk Square – look one way to relax and the other to realise you're late for your next meeting…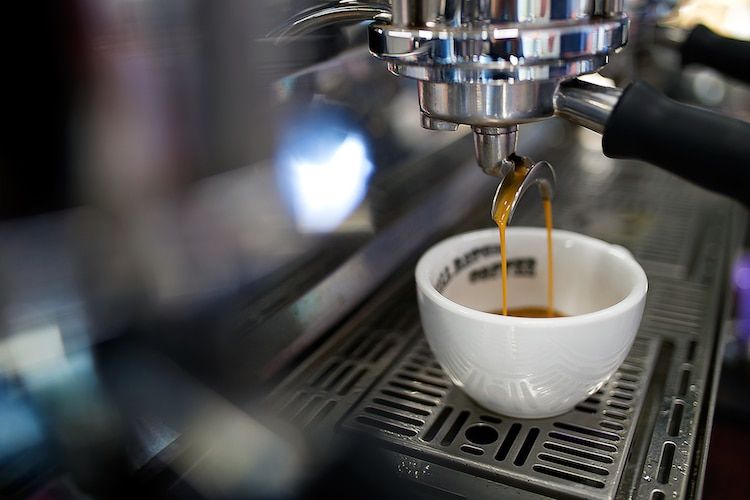 The Coffee
The Small Batch mantra is that they're not coffee snobs, but coffee nerds. They love crafting a great cup, whichever is your favourite. And it shows. Each mug is a hug of rich, deeply flavoured coffee with a kick of caffeine to catapult your day.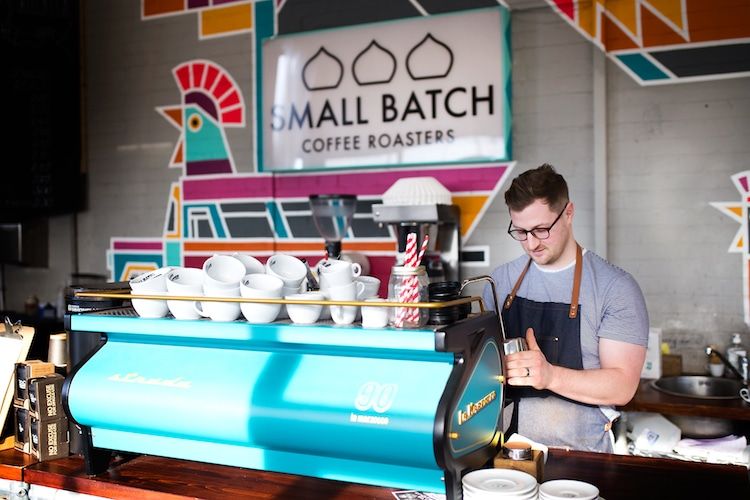 The Brunch
The new brunch menu mixes familiar items (Pancakes with Bacon and Maple Syrup, Full English) with some specials designed for super-salivation (Rarebit Crumpets with Marmite, Beetroot Houmous with Poached Eggs spring to mind). We sampled two favourites: Eggs Benedict, and Avocado on Toast with Poached Eggs.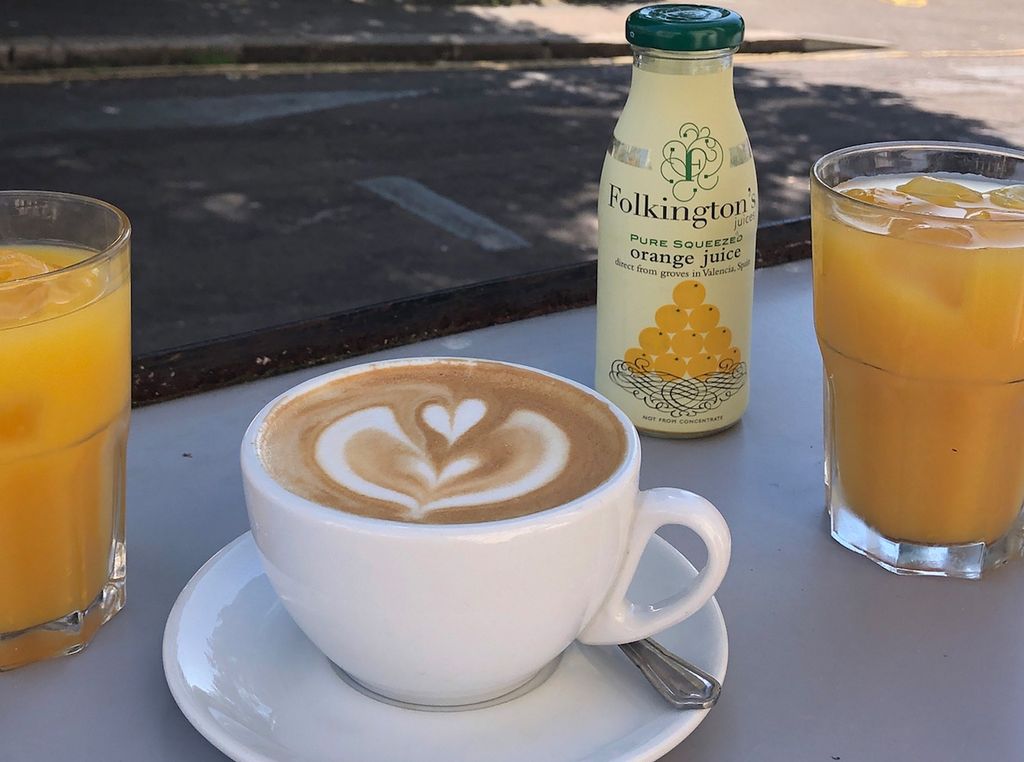 Small Batch does generous portions. The Benedict was overflowing with Wiltshire ham, shining pinkly in contrast to the other crumpet's perfectly runny eggs gleaming with buttery, homemade hollandaise. Tasty, filling, get-on-with-your-day tum-satisfaction.
The doorstep of toasted sourdough was smothered in creamy avocado smash, with sweet roasted cherry tomatoes atop, decorated with a balsamic glaze to add acidity as the eggs split their yolks across the entire thing. Yum. (A vegan version is available, swapping out eggs for scrambled tofu.) Napkins are advised for both saucy dishes!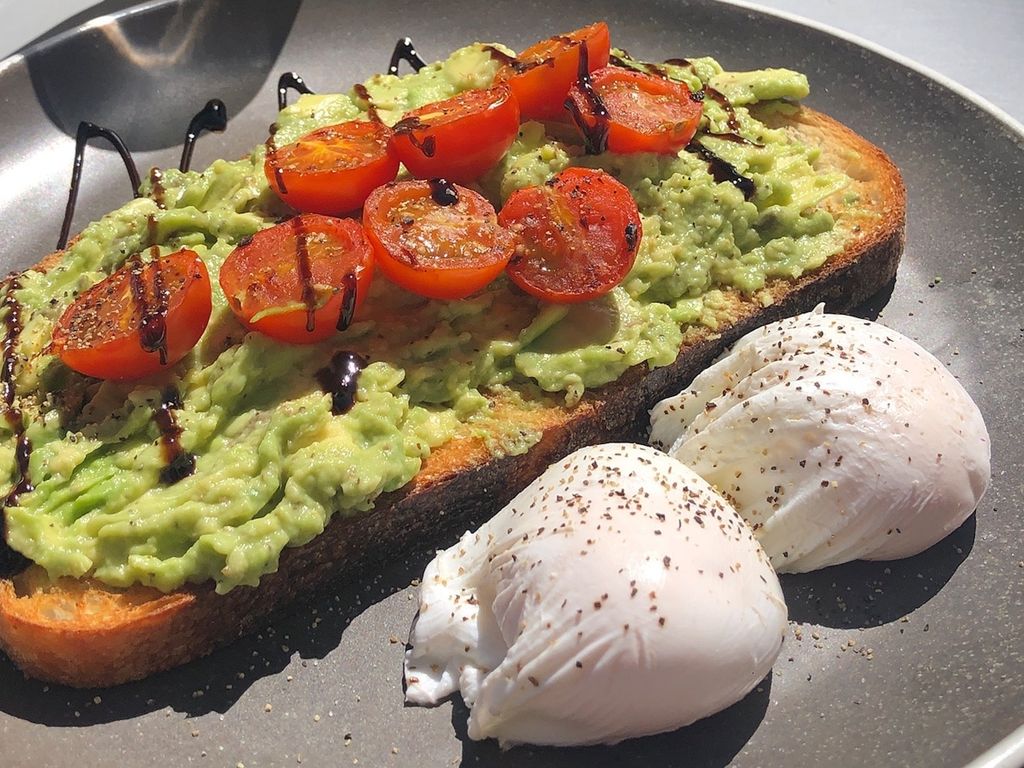 A welcome option for brunch, Small Batch is worth a big visit.