Brunch at the Lost in the Lanes
You really do have to get a little "Lost in the Lanes" for this beauty, and trust me it's 100% worth it. Although the entrance is currently a little hidden due to some building worlds, the queues outside are a testament to how great this little place is.
Lost in the Lanes prides itself on simplicity, its goal to redefine the word cafe and bring it in line with the current day lifestyle preferences, and I think they've achieved just that.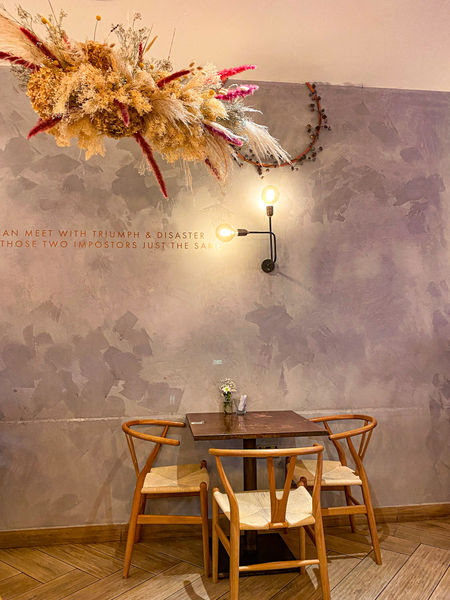 The interior is stunning, hanging pampas grass installations and antique mirrors elevate the space. The brushed concrete walls and metallic quotes upon the eye make this a really 'grown up' space, for want of a better word. It's the kind of place I'd jump at to take friends to because it's got that boujee vibe that people are after.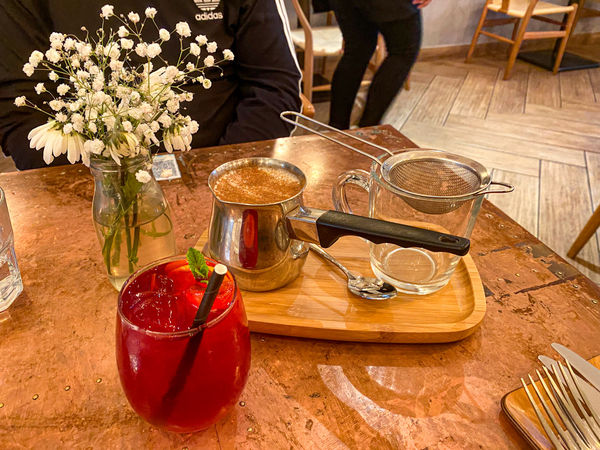 With four new dishes on the menu we couldn't pick between them, so decided to order them all! Best. Decision. Ever. Each plate was beautifully delicate, simple food and flavours elevated into beautiful contemporary dishes. The kind of plates you just have to take photos of. 
We tried:
Aubergine Scapece, Grilled & Marinated Aubergine, Harissa, Greek Yogurt, Chicory, Basil, Pomegranate, Za'atar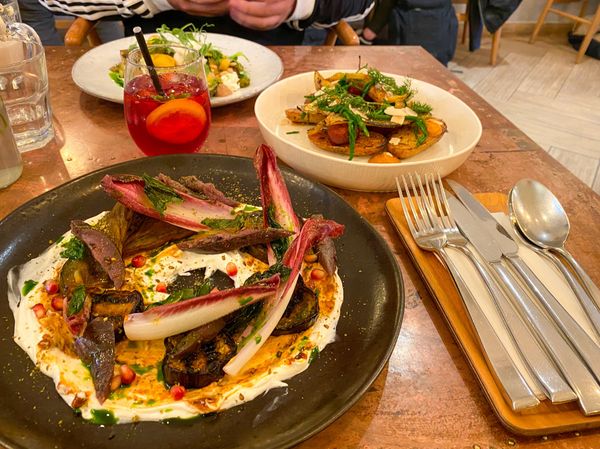 Smoked Ricotta and Courgette, Pine Nuts, Pea Shoots, Zhoug, Pickled Courgette, Rye Cracker, Basil Oil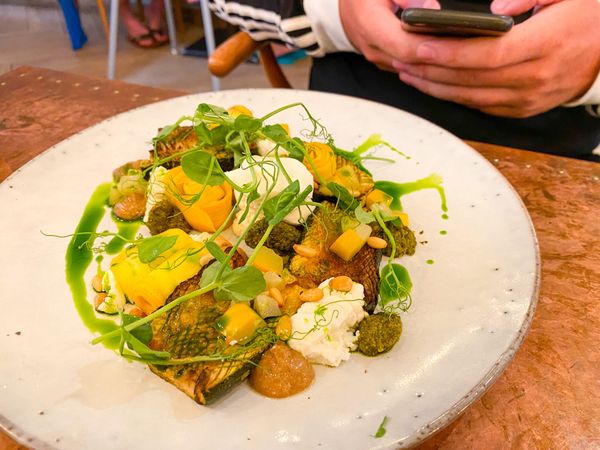 Pan-Fried Chorizo, New Potatoes, Orange Braised Fennel, Romesco, Toasted Almonds, Samphire, Dill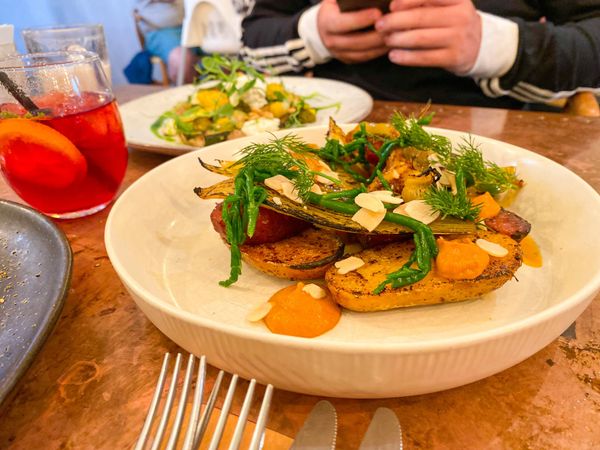 We rotated these dishes between the two of us constantly, discussing which was our favourite element of each.
Every time you thought you had tasted everything on the plate, you got a punch of another flavour that perfectly complemented the previous. From the pickled courgette to the orange braised fennel, my mouth is salivating at the thought!
It's totally acceptable to have a sweet brunch dish as a dessert right? We had the Mango and Coconut Yoghurt Mousse with buckwheat granola, cranberries, mango salsa, brandy snap and pomegranate, and it was gorgeous! Bright, colourful and incredibly moreish!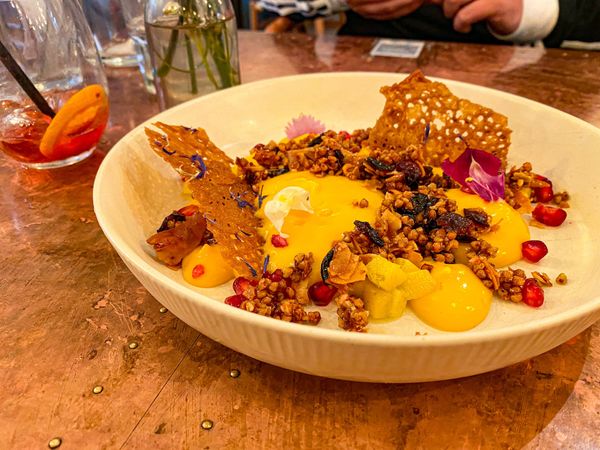 What surprised me more than anything though was how reasonable the prices were for what we ordered. The elegance of the plates and levels of flavour I thought would be reflected in the price but the above dishes vary from £9 – £14, which is incredible for what you get!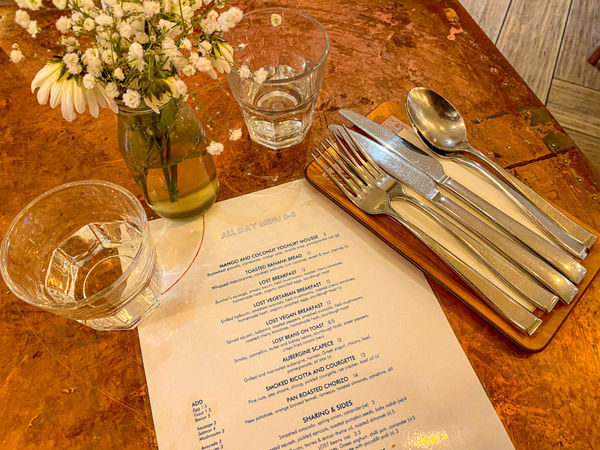 The staff are wonderful and attentive, the interiors are a welcoming and calming escape from the hustle and bustle of The Lanes, and the food, well… you'll have to try it for yourself to see why everyone raves about this little gem, Lost in the Lanes.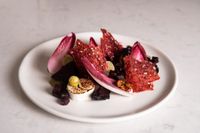 Want to know more about Lost in the Lanes Brighton?
Find Out More