Brighton's Best Hospitality Team
Let's hear it for the team players! We asked you where in town has the team that serves you food and drink infused with enthusiasm? Where the staff aren't staff, they're family? You went out and found them, so let's throw our arms in the air and shout hurrah for Brighton's A-team, because now more than ever they deserve it.
This year's Best Team category is sponsored by Brighton Cookery School.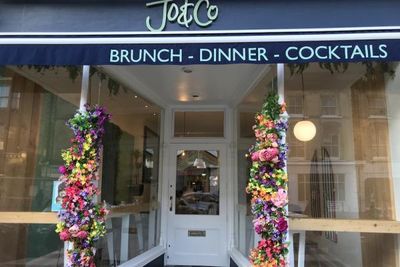 Jo and Co
The votes are in and it seems it's the 'co' in Jo & Co that really make it a place to go. They're inspired by the dining cultures of Australia and New Zealand, where brunch is serious business and hospitality is a respected profession. And it seems you're well on board with the southern hemisphere stylings Jo & Co serve, here, on the south coast.
Adding weight to the saying that vegans are happy people, you just love the team at family-run vegan pub, The Roundhill. Another thing that's sweepingly true is when vegans find something good to eat they'll talk passionately about it to anyone who'll listen. Clearly, it's a winning combo for The Roundhill front of house, who placed second in this year's best team BRAVO award.
The expectation is high when you're a city icon steeped in Victorian grandeur, but you felt The Grand Brighton didn't rest on its laurels when it came to service. The team at The Grand deliver a seamless sophisticated service as befits the grand old lady herself.