Friends, football and new flavours at Café Malbec
I've been intrigued by Café Malbec since it opened last year. I'd eaten at its sister restaurant (Latino America) before but, until now, had never ventured next door to this Argentinian wine bar.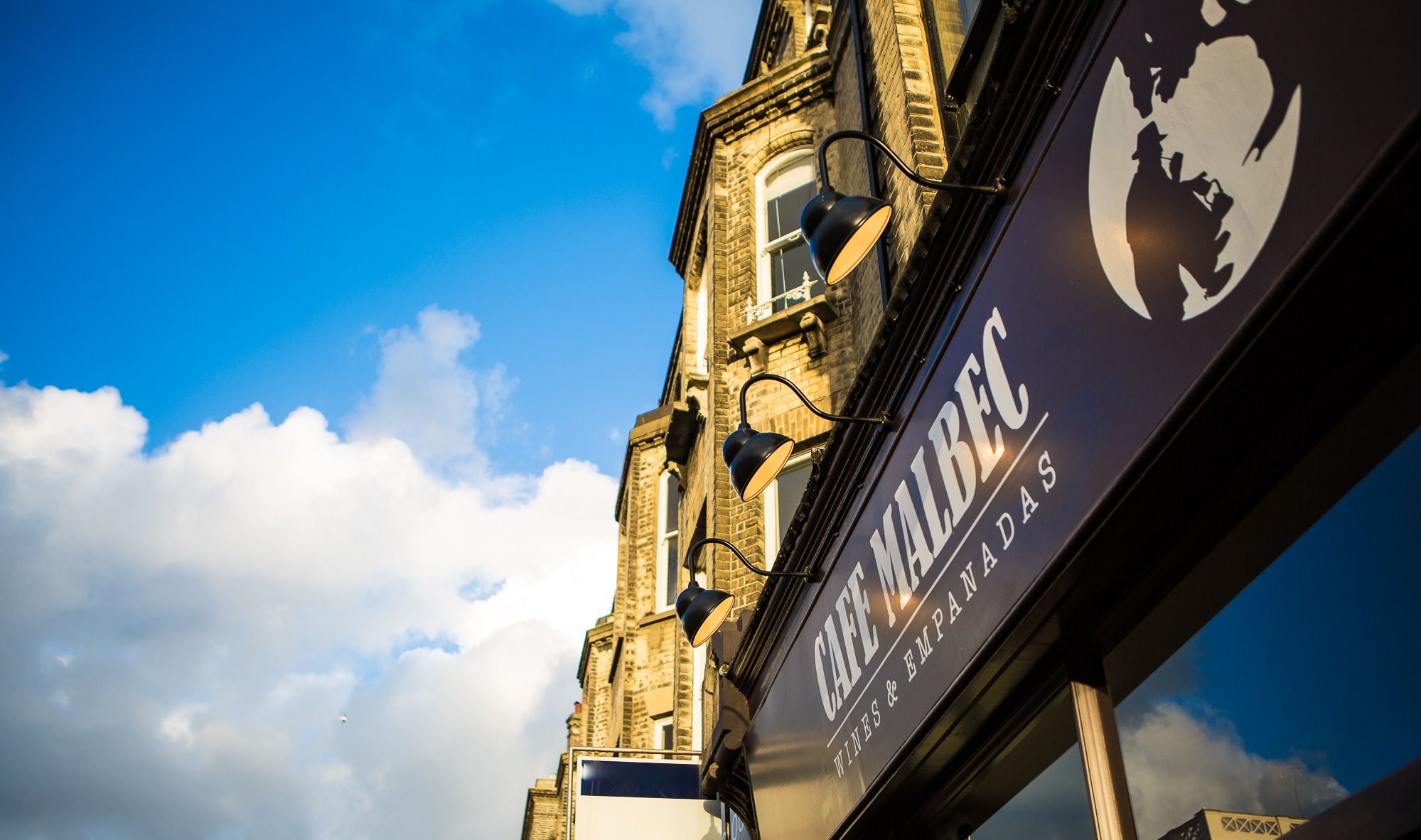 Specialising in South American wines and Argentine food, it offers everything from coffees and lunches to evening grazing. They're also screening the World Cup, and have a new selection of Latin beers to sup while you're watching the game. My partner Tommy was keen to find somewhere relaxing to watch the football this year, so he joined me for an evening review.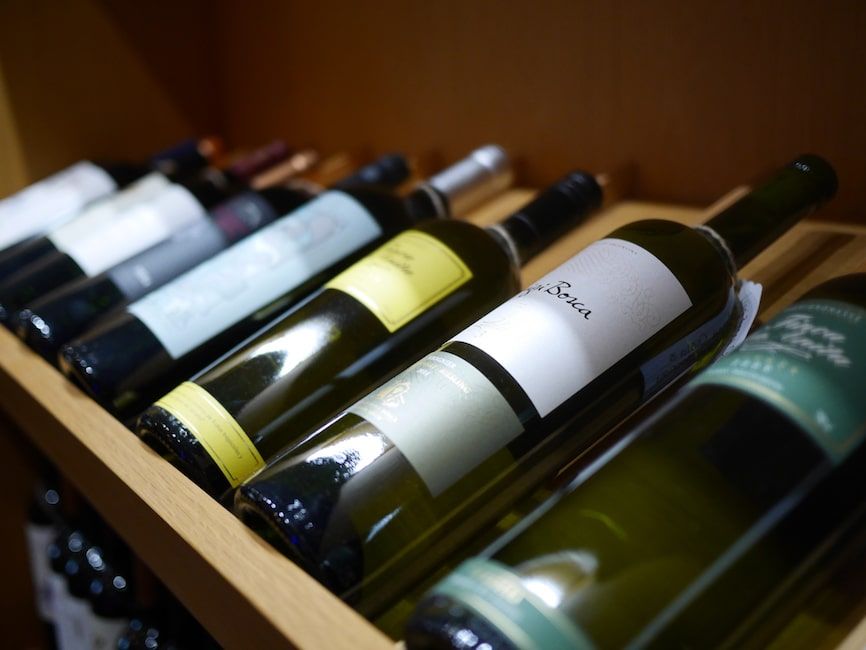 Greeted by the owner Damien, who hails from Argentina, we took a couple of stools at one of the tall tables. With exposed brick walls and large windows that open to the street, it has an informal feel. As the other diners and drinkers chatted to Damien like old friends, it became obvious that Café Malbec is a sociable place that locals like to come back to.
White Malbec and Latin larger
Tommy started with an Estrella Galicia larger (brewed in northwest Spain), while I went for something more unusual – a glass of Vicente Blanc de Malbec blush. This white wine is made with Malbec grapes, which are fermented without macerating the skins. The result is a dry white with a pinky tinge. If you're a Malbec fan like me, it's a great alternative to sip on a summer day or start with before moving onto reds.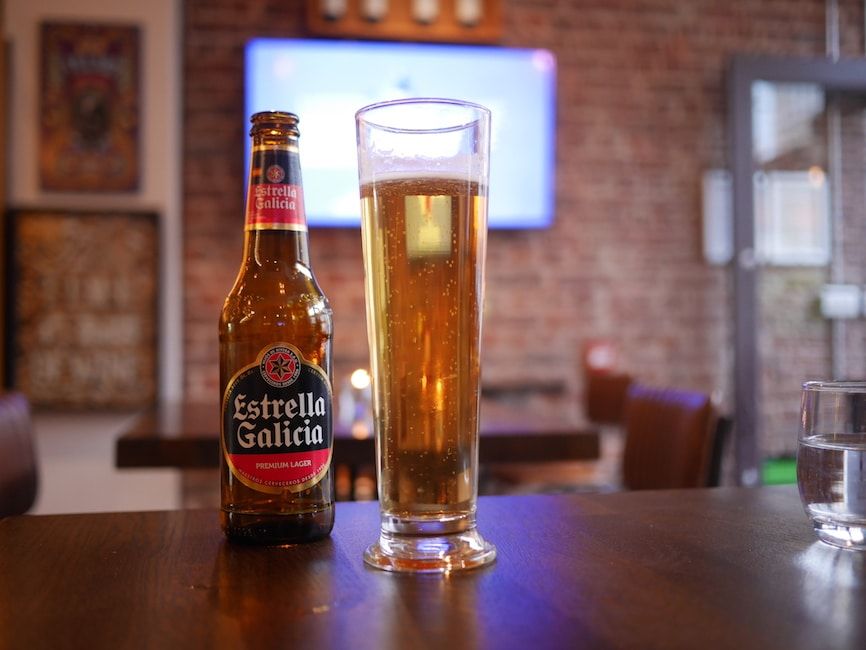 To nibble, we picked at glistening green olives, marinated in chimichurri sauce – a garlic and herb Argentinian staple.
Authentic empanadas
If you only eat one thing here, it has to be their empanadas (mini pastries). Brighton's first empanada house, you'll find it hard to buy these anywhere elsewhere in the city. Displayed deli-style at the bar, their twelve varieties range from chicken to vegan beef. A few to share would make a perfect snack while watching the football or having a chinwag over wine.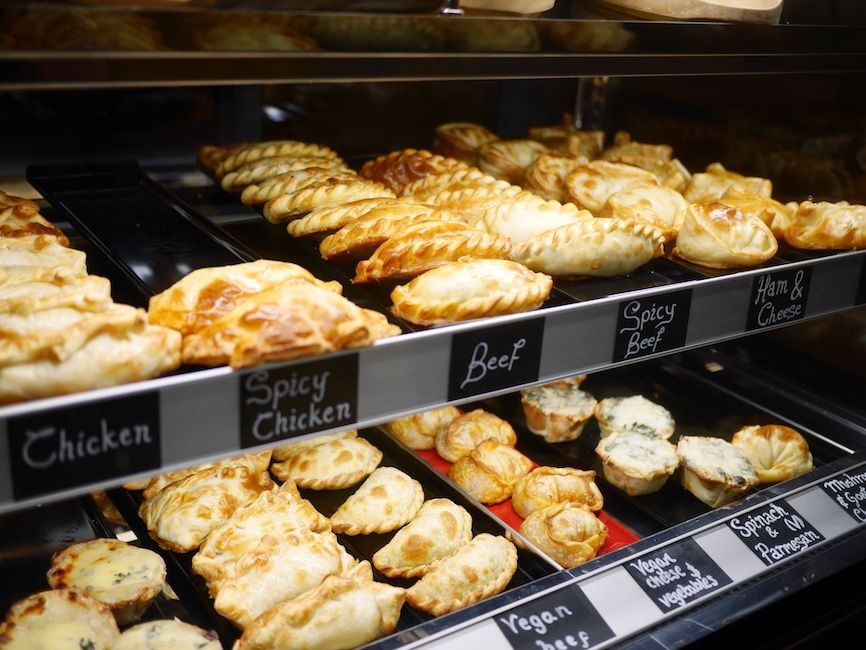 Served warm, our beef empanada was perfectly seasoned, with thin pastry and plenty of minced meat filling; and our spinach and parmesan empanada oozed with filling.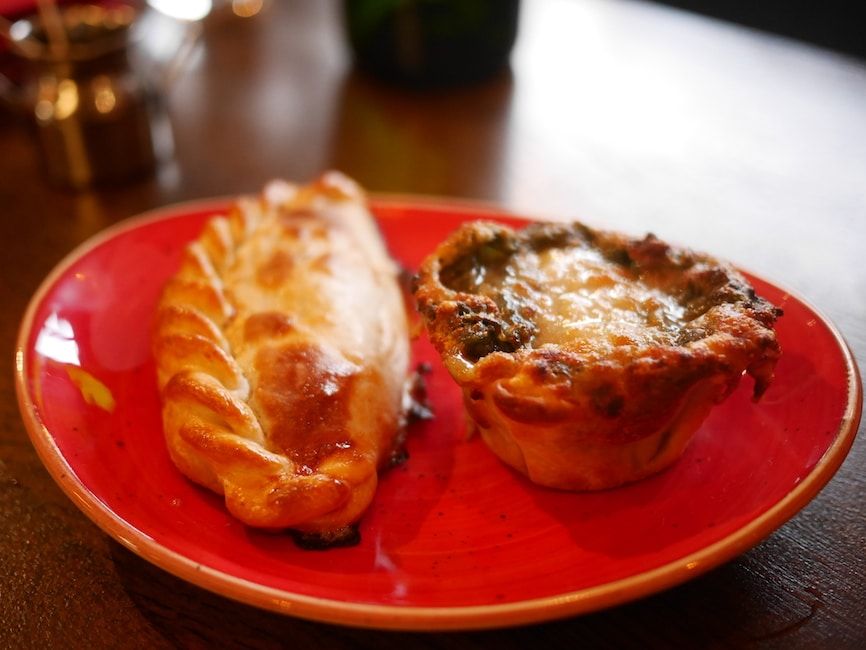 Malbec-infused tapas
Moving onto tapas, we chose four to share. Each took just a few minutes to arrive, so you could order a few to start, then add more later on. Portion sizes are generous too, so they're easy to share within a group. Sticking with the Malbec theme, we tried Argentine chorizo in Malbec sauce. Different to spicy red Spanish chorizo, this was smoother, juicier and more like a normal sausage.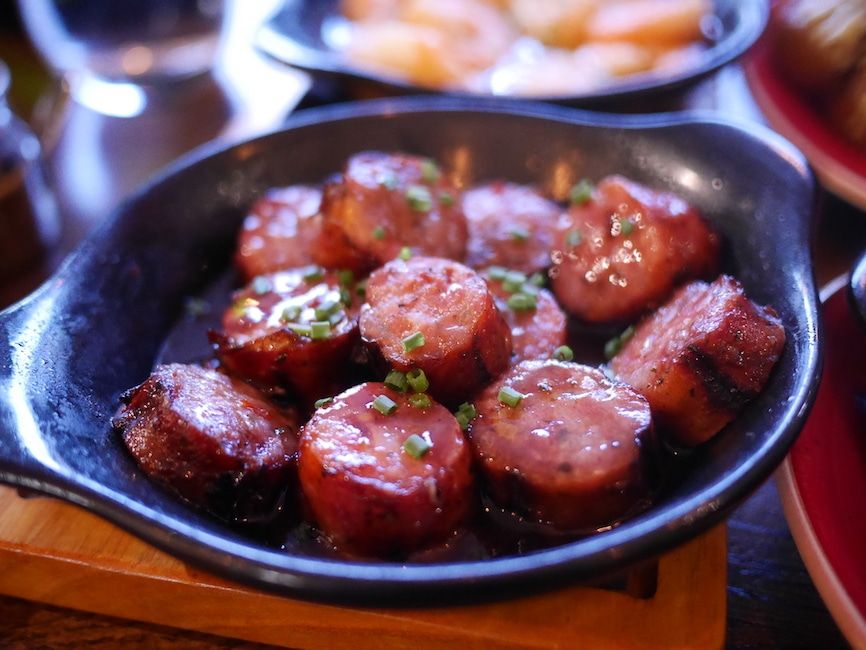 We also ordered the garlic prawns, which were big, plump and cooked in the same white Malbec wine I was drinking. Next up were garlic mushrooms in Provenzal sauce – a green blend of garlic, parsley and oil.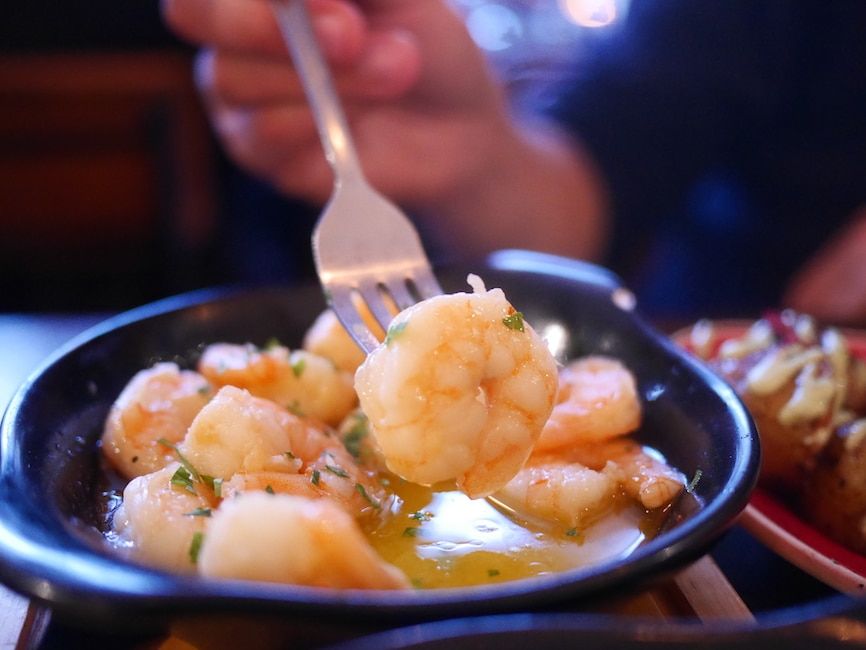 As a carb accompaniment, we ordered oven-baked potatoes with homemade green alioli. Although tasty enough to eat by themselves (like a posh bowl of chips), we used them as dunking devices to soak up the garlicky Malbec juices of our other dishes.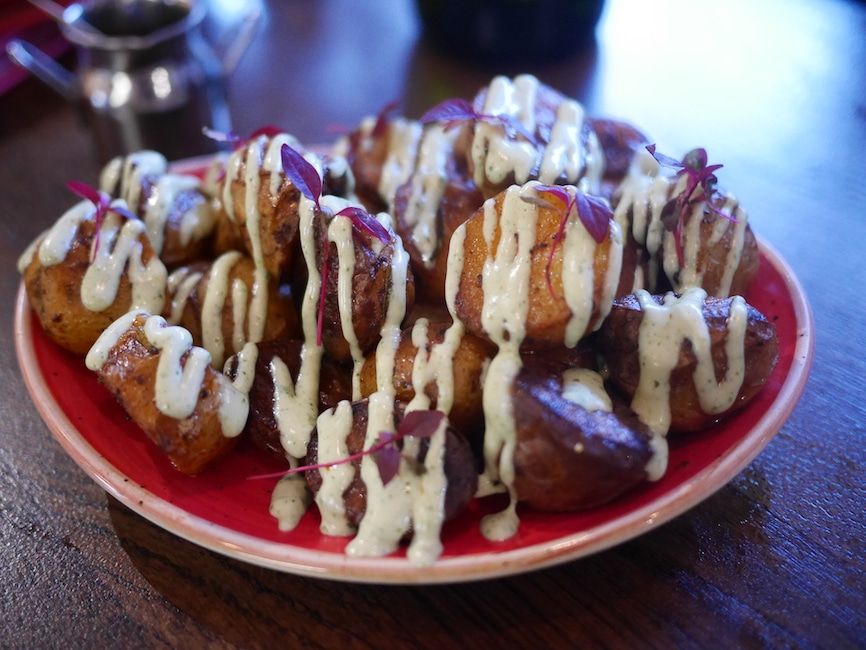 To drink, I tried a glass of red 'Montes Toscanini Reserva Tannat' from Uruguay. Rich and smooth, this is a fruity wine to savour slowly. Tommy chose the 'double fermented' Palax– a cloudy Spanish craft beer with hints of honey and citrus.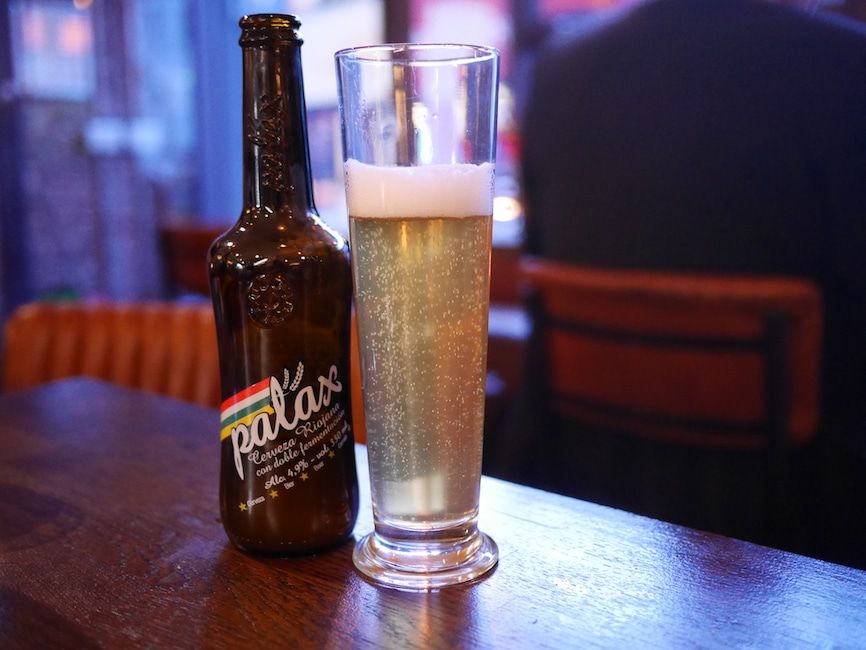 Cheeseboard with a twist
Café Malbec is very much a place to linger so, as the evening wore on, we worked our way down the menu. Our cheeseboard featured two local cheeses – a Sussex stilton (Tommy's favourite) and a smooth smoked cheddar (my favourite) – plus a mild French brie and a Spanish manchego.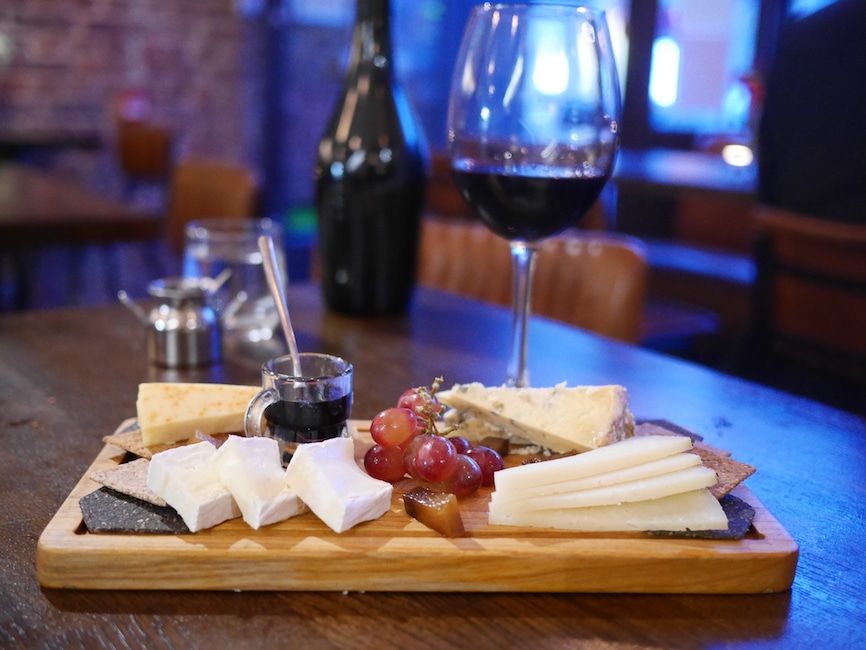 Along with grapes and posh crackers, it was accompanied by a Malbec reduction and 'dulce de batata' – sweet potato jelly that had us fighting over the last piece. Instead of port, Damien suggested the Malamado – a fortified Malbec, served chilled. After a few sips we were both converts and, like many of the wines served here, you can buy a bottle to take away. We also tried the Finca Domingo Torrontes – a fresh white with tropical fruit flavours.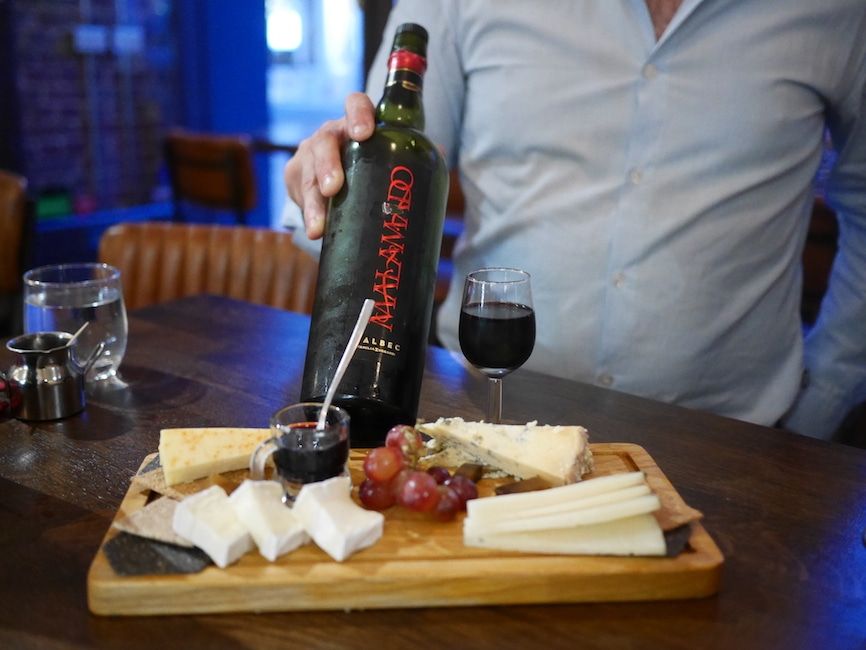 End of evening fun
Displayed by the bar, the desserts were too tempting to resist. Tommy indulged in the 'Rogel' – a layered tower of flaky pastry, dulce de leche and gooey meringue.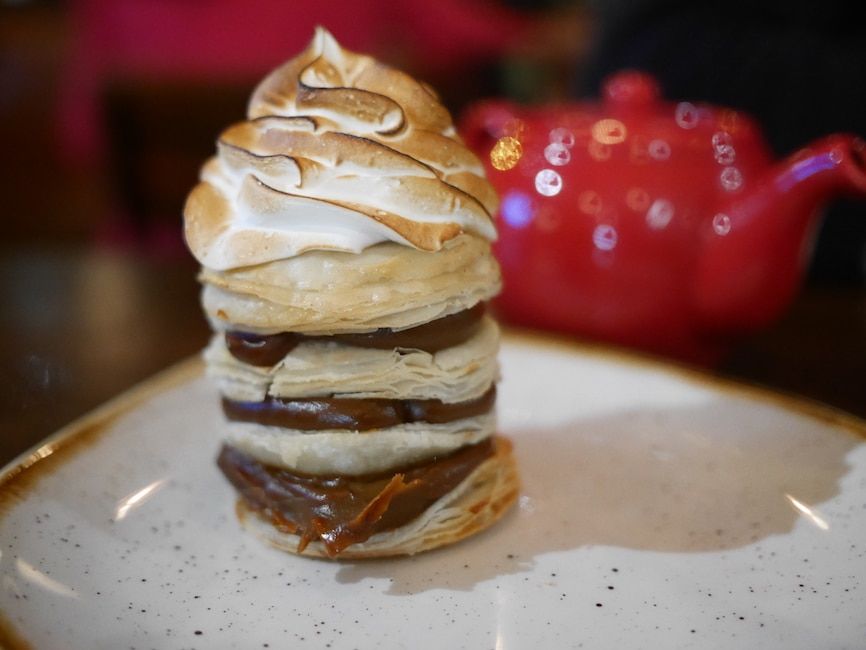 I went for a 'cake pop.' A cake-like truffle with a mini syringe of Baileys, Tia Maria, cognac or Tequila Rose, which you can pour over or shoot into your mouth for a bit of fun.
Whether you fancy some quality wine with nibbles, an evening of Argentine grazing, or a relaxing venue to watch the World Cup, I can confidently recommend Café Malbec. Full of new flavours, our evening had been a real culinary journey and, as we said farewell to Damien, we felt like we'd made a new friend.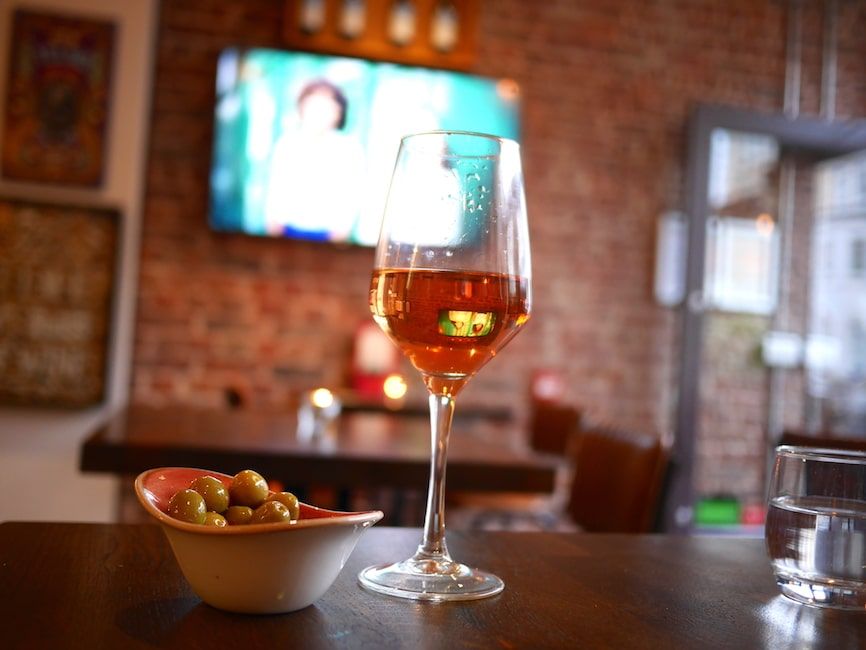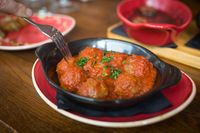 Want to know more about Café Malbec Hove, Wine Bar & Empanadas?
Find Out More