Go international in Hove…
Hola! Buenos dias, y bienvenido a Cafe Malbec! (Just a bit of casual bilingualism, no big deal. *casually brushes shoulders off*) Translation: Hello! Good day and welcome to Cafe Malbec! Located right beside the delicious Argentinian restaurant Latinoamerica, is its shiny new companion, the casual and carefree tapas bar Cafe Malbec. I have frequented Latinoamerica several times, and absolutely loved it, so when I was invited to try their new concept, Cafe Malbec I jumped at the chance.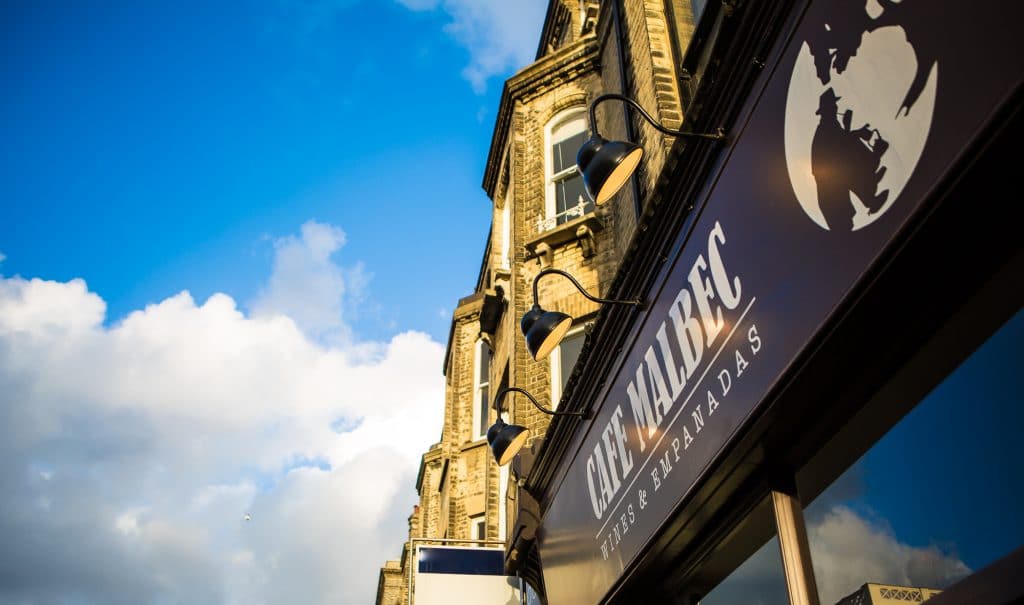 Secret locals spot
When we arrived one of the first things I noticed was the open and relaxed cafe atmosphere. There were guests having la Merienda*, as well as a couple sipping a post work bottle of red. Others popped in for a hello to the manager and a take-away empanada; this is not your typical british wine bar. I thought it felt more like travelling to Spain or Argentina and being taken to a secret locals spot, I loved it immediately. (*La Merienda is an afternoon coffee and snack that is meant to tide you over until the notoriously late dinner time*)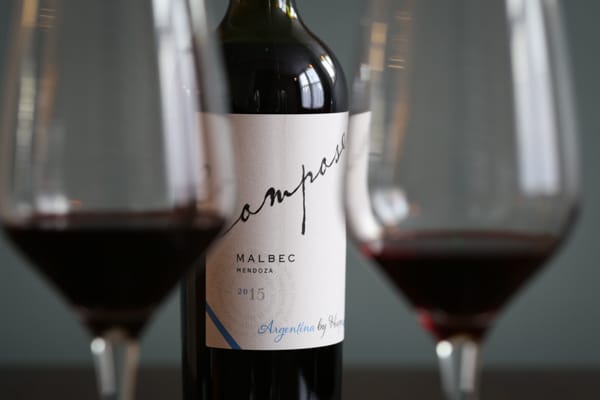 As we sat down our server Damian had a quick hello and chat with us to explain a little about the wine list and talk us through the tapas and empanadas. He also recommended that we try his favourite new wine, a white Malbec, while we looked over the menu. Having never tried one, I was very keen.
Bold flavours
The Vicentin Blanc de Malbec is outstanding. Full of bold flavour with a fresh finish, this wine is one to try. Apparently they use the same Malbec grape but process it like a white wine instead of a red, which gives it its pink colour and rich flavour. After tasting the gorgeous blush we asked if he would be able to do a tapas and wine tasting menu for us, and he enthusiastically obliged.
We wanted to taste everything, so we chose five tapas and four empanadas, which was admittedly a bit over the top, but totally worth it! To go with our new favourite blush wine, we had the Papas Asada with Alioli Verde. Crispy, salty, roasted potatoes topped with a creamy spinach, basil and garlic alioli, it was so more-ish we had a little fork war for the last few.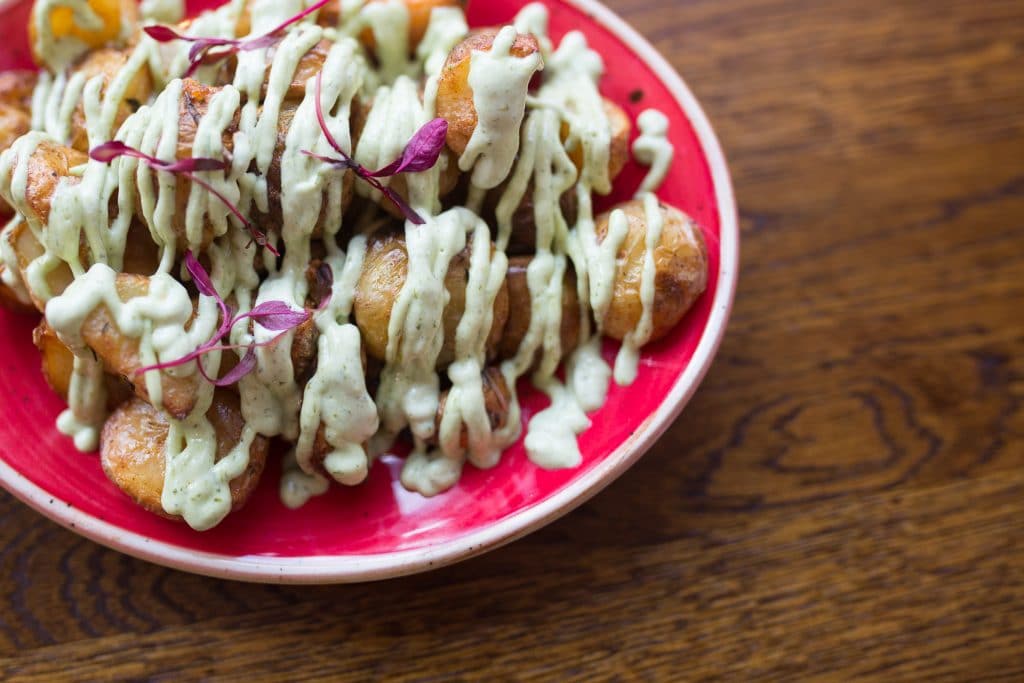 Subtle dishes
Next we had the Vitel Tone Deluxe, thinly sliced veal topped with a creamy tuna sauce. At first my husband was a bit hesitant as he isn't a big fan of fish, but the subtle tuna flavour and the melt in your mouth veal made him a believer.
For our next tasting we were brought a glass of the Composed Malbec from Mendoza Argentina. Mendoza is one of the highest wine growing regions, and infamous for making some of the most incredible Malbec in the world…the Composed is one of them. It was the perfect wine choice for our Pollo a la Montaza con Miel, chicken thighs cooked in rich cream and honey, and the Chorizo al Malbec, Argentinean sausage in a red wine reduction. The strength of the wine cut through the richness of the food perfectly and allowed you to savour both, another excellent pairing.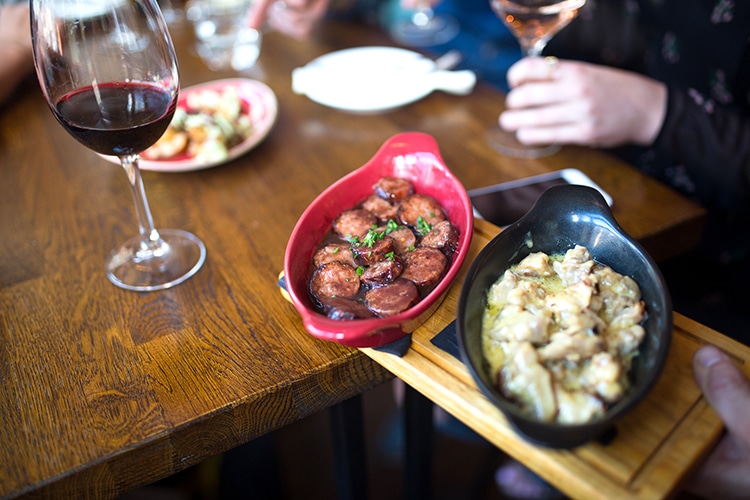 Comfortable atmosphere
As we sipped the rest of our wine and awaited our next course, we both remarked on how relaxed we felt. We'd only had two glasses so far, so it wasn't the wine…yet. We both felt that the atmosphere was so comfortable it was more like sitting in a friend's home than a restaurant. I could absolutely see myself curled up in the booths with my girls chatting all night, and drinking all the wine.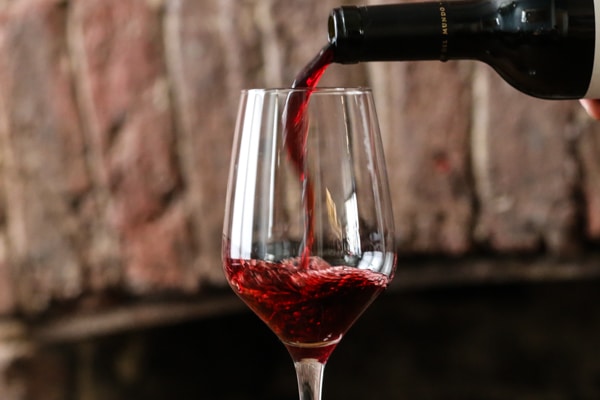 As the Empanadas arrived so did our next stunning wine, a Cabernet Franc, the Lorca Fantasia. An all round lovely red, perfect for slightly spicy or rich food, which as it happens was exactly what we were having.  For those of you that don't know, an Empanada is essentially a pastry parcel usually filled with meats or cheese. The crust is firm but also moist, and ours were filled with shredded chicken, spicy ground beef, provolone and onion, and roquefort blue cheese. Each one was just as delicious as the next, but I have to say my two favourites were the decadent roquefort and the spicy beef. An insider's tip for you, ask for a side of their home-made chimi churri to drizzle on top, absolutely delicious!
Simple classics
We'd finished our Cab Franc before we finished the Empanadas, so we were brought a glass of the Hermanos Cabernet Sauvignon which is grown in Salta Argentina in one of the highest vineyards in the world at 2300 metres above sea level. This wine doesn't need a song and dance, it is described as simply 'The most classic dark ever.' (This is the equivalent of a winemaker's mic drop)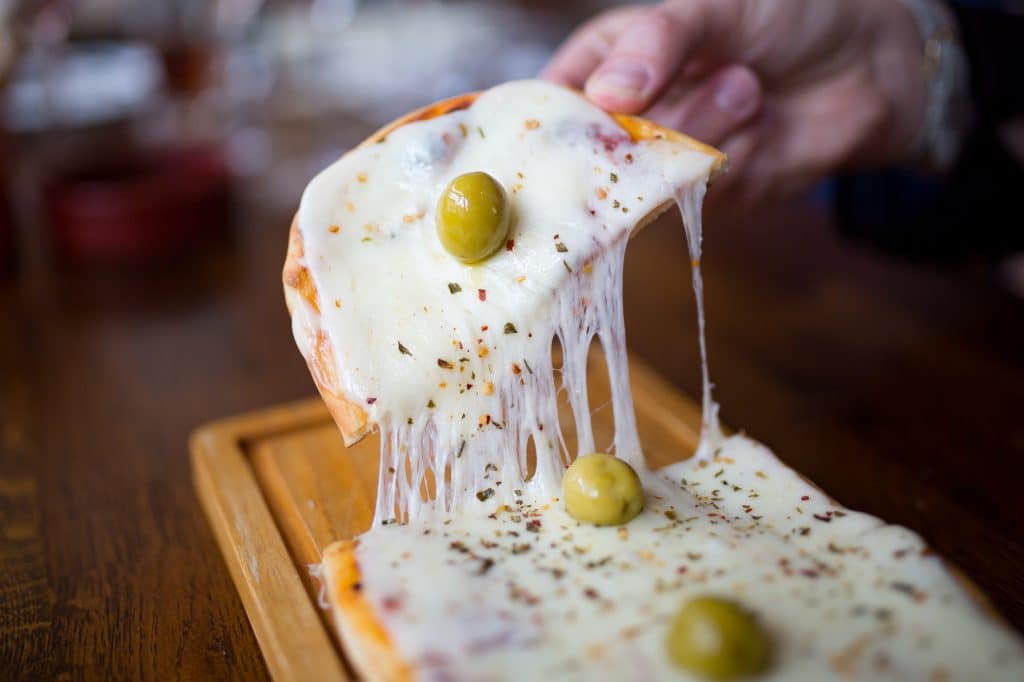 After we finished our empanadas we were brought our final tapas and wine, a simple Pizzetta, which is exactly as it sounds, a tiny home-made pizza topped with olives, and a glass of the Composed Tannat and Merlot blend grown in Uruguay. Now you may be asking yourself how could we possible still be enjoying all the different tastes?! The key, my friends, is thoughtful food that is meant to be drunk with wine, simple as that. Cafe Malbec has definitely thought their menu through and they want their diners to not only enjoy their evening, but the next morning as well. Whoever said eating is cheating is a fool, give me a sexy Malbec and an empanada anyday!
Sweet treats
For our final course, we were brought a tiny glass of the Malamado dessert Malbec, and a plate of the most wonderful sweet treats. We indulged in Dulce de Leche, Tres Leches, and three gorgeous bon bons paired with their own tiny shot of liqueur. I loved the presentation and they were all so tasty, a perfect end to a meal or for la Merienda.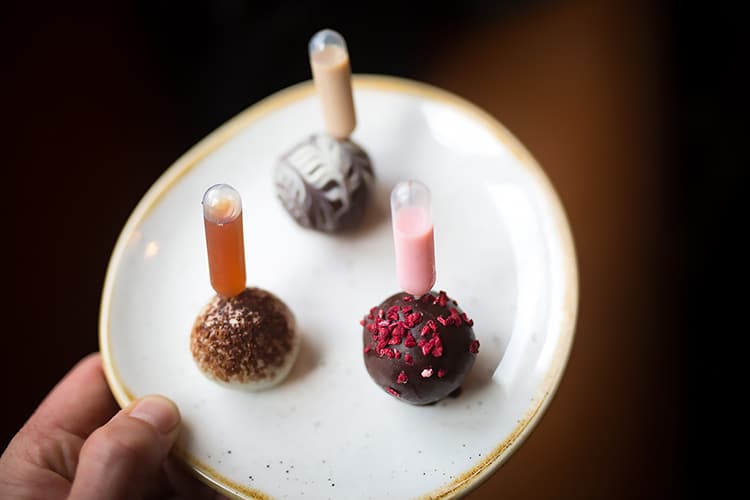 Charming service
Overall we had such a wonderful time relaxing and tasting beautiful food, but for me the highlight was how much I learned. As a wine lover, but not a connoisseur, sometimes it can be a bit overwhelming talking about wine with a professional, but Damien was charming, easy going, and taught me just enough about his favourite wines to make me want to come back and try even more. (Go on twist my arm!) Truly passionate and professional, I think Cafe Malbec is the perfect wine bar for a beginner or a budding sommelier.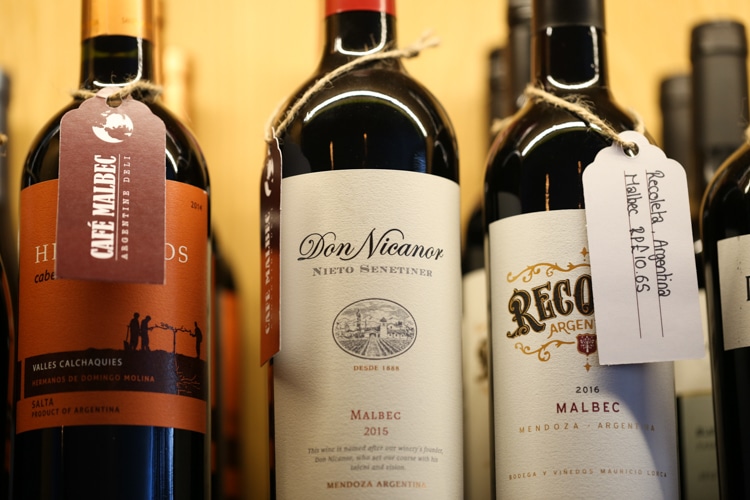 Growing up in California, I am no stranger to central and south American wine and cuisine. I love the bold flavours, exceptional wine, and the relaxed attitude of the Latino culture. What I love the most is how wonderfully diverse the cuisine is from country to country. Food is such an integral part of national identity, and there is nothing better than enjoying authentic food, cooked and served by people who are so proud of their delicious heritage. 
See the listing for Café Malbec Hove, Wine Bar & Empanadas