Brunch feast at Hove's famous Argentine steakhouse
There's nothing quite like that feeling of seeing the first sunshine of the year after a long, dark Brighton winter. And when it happens on the first day of the long Easter bank holiday weekend, so much the better. This was a day just begging for brunch feast. 
It was with a feeling of fuzzy warmth that we took ourselves along Hove's Church Road, for a not-quite breakfast, not-quite-lunch feast at LatinoAmerica. And given the circumstances, we couldn't say no to a glass of fizz or two. 
As frequent visitors to the venue's erstwhile sister eatery, Café Malbec, which closed earlier this month, we were keen to ensure the brunch menu had survived the transplant. As the sunshine streamed through the full-length windows into the bright and relaxed dining room, I'm pleased to report that, we knew from that start that we were in safe hands. 
Classics and twists
My all-time favourites, the Lomito Verde sandwich and the Argie vegetarian breakfast, which comes with a slab of breaded and fried nutty, buttery provolone cheese, are happily still on offer. So too is the extensive selection of freshly baked empanadas.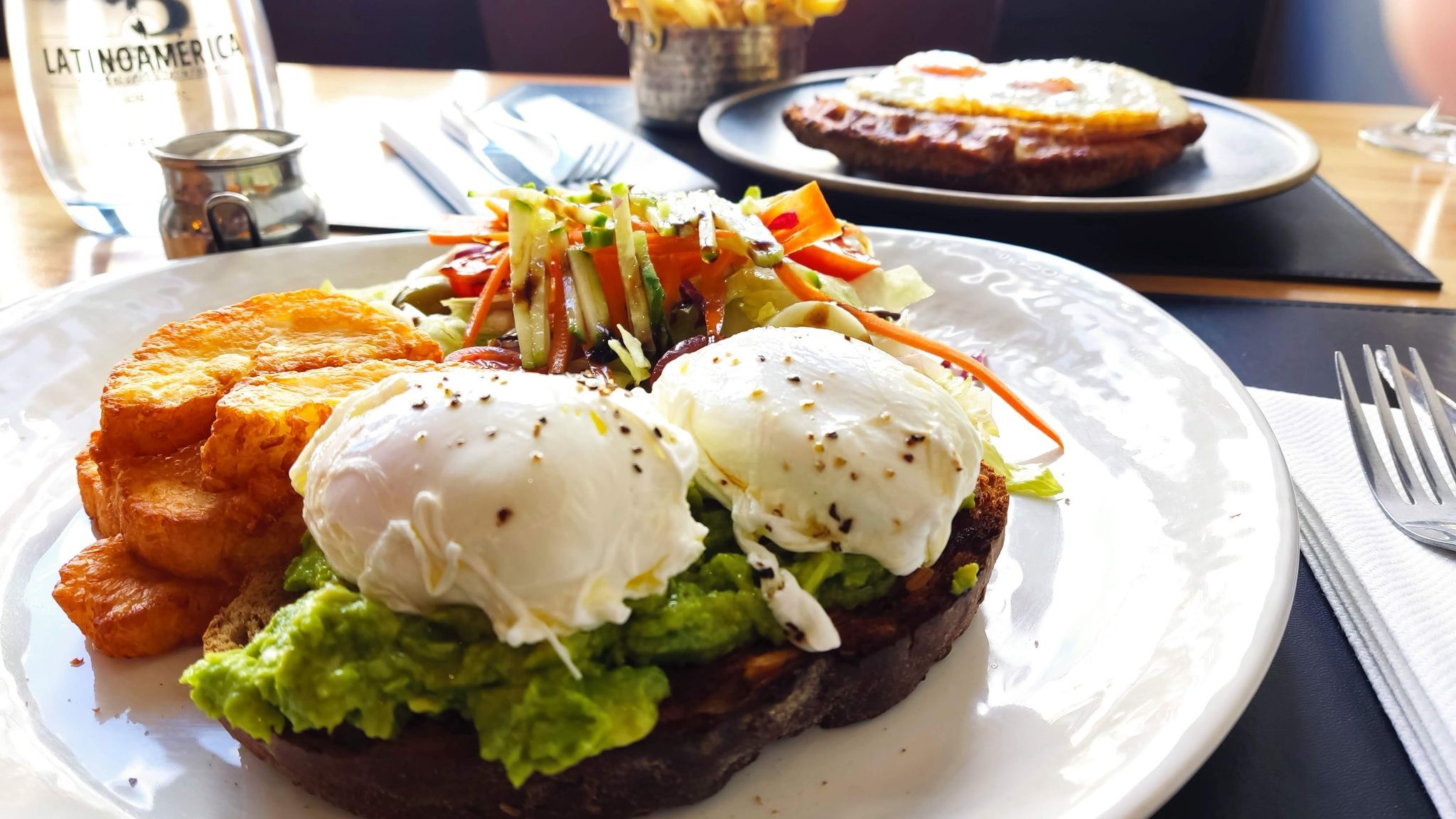 But classic brunch weather calls for classic brunch choices, so I opted for the smashed avocado on toast, topped with a beautifully gooey poached egg. It came with a generous portion of grilled halloumi, conventionally cut into soldiers.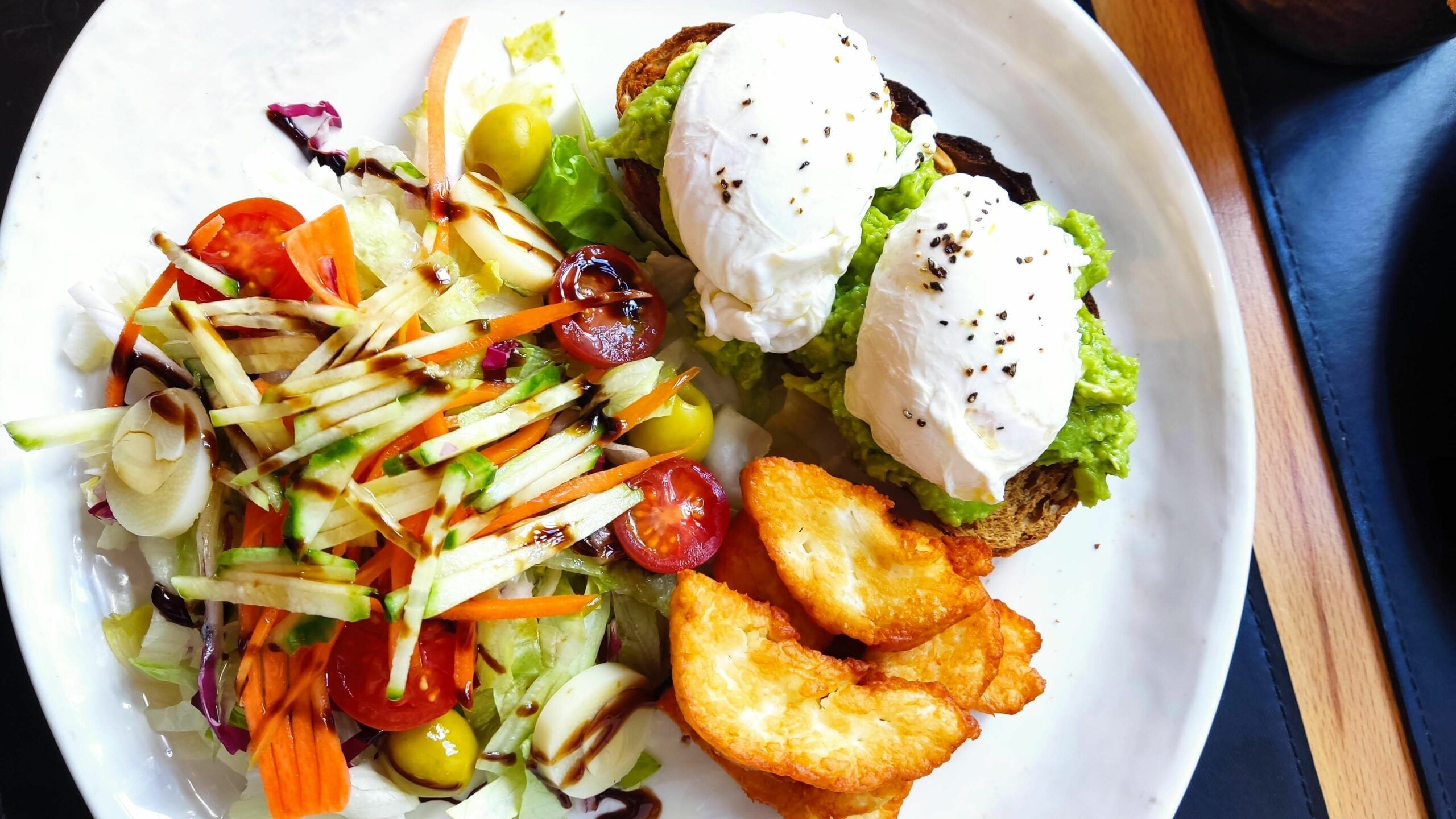 Other traditional brunch goods are available, including sweet pancakes, with dulce de leche, chantilly cream and berries, or a savoury version, served up with eggs and bacon. But where LatinoAmerica really excels is in its Argentine roots. Who says you can't have a steak for breakfast?
Great choices include Churrasco a Caballo, or a sirloin steak with two fried eggs, cherry tomatoes, crispy potatoes, and chimichurri salsa. Or the ever popular skirt steak, again with chimichurri, but this time with chips and salad.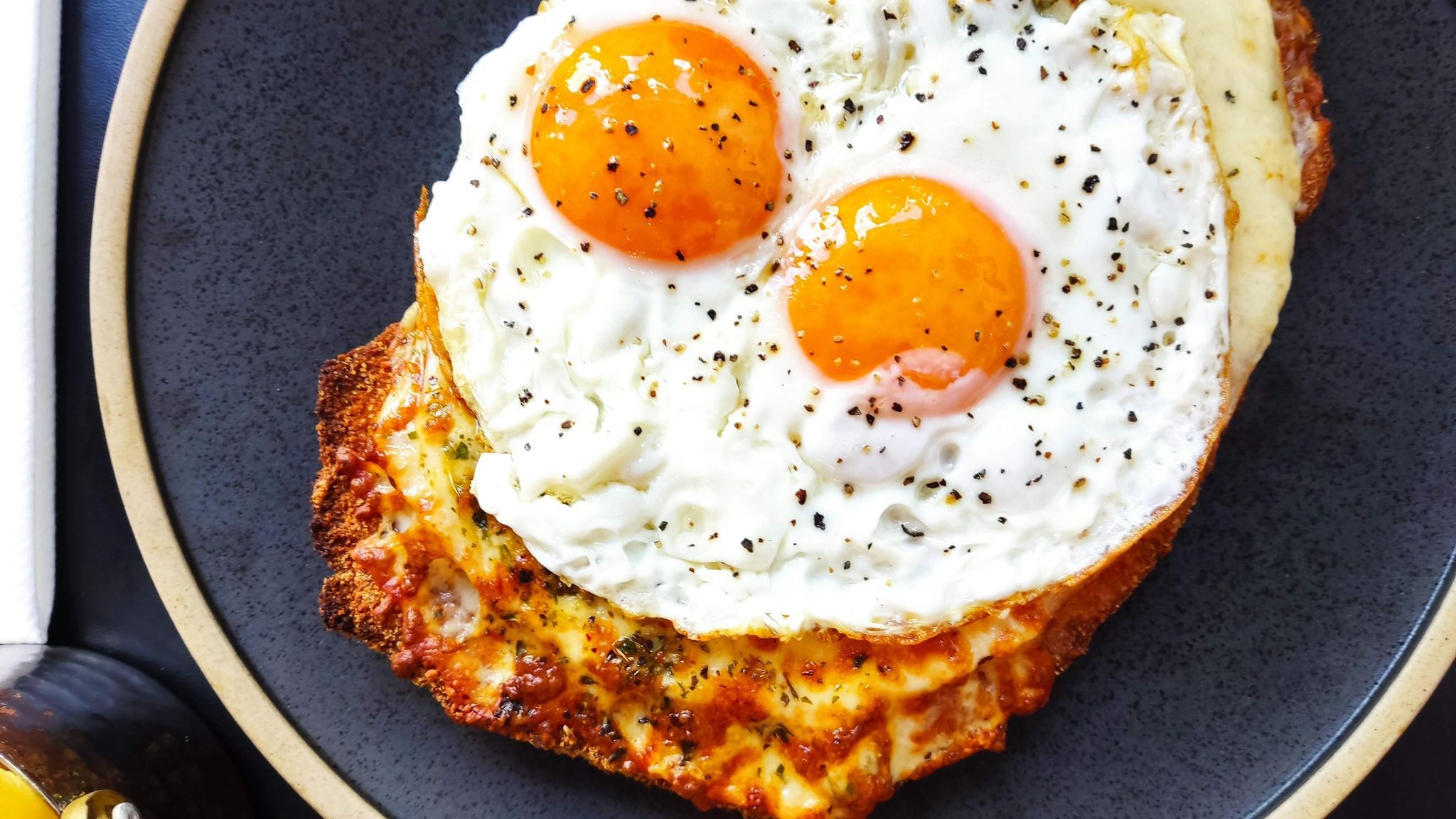 After carefully weighing up his options, my brunch feast buddy finally settled on the Milanesa a la Napolitana. 
This deliciously hearty dish comprises breaded beef (or chicken) topped with fresh tomato sauce, oregano, and lashings of melted cheese. As if that wasn't enough, he upgraded the plate to include two fried eggs and a slice of smoky ham. It was all he could do to finish it, but he did so with a smile of food-induced contentment.
Desserts and salivations
Since it was now practically lunchtime. A pudding seemed not only appropriate but after drooling over the Latin-heavy dessert list for a full ten minutes, an absolute necessity.
On offer are Arroz Con Leche, a caramelised creamy rice pudding with cinnamon, an Argentine crème caramel with dulce de leche and whipped cream, and a layered white and dark chocolate mousse. There are crepes, again filled with dulce de leche and whipped cream, and a dulce de leche and praline cheesecake that I know from personal experience is almost good enough to die for.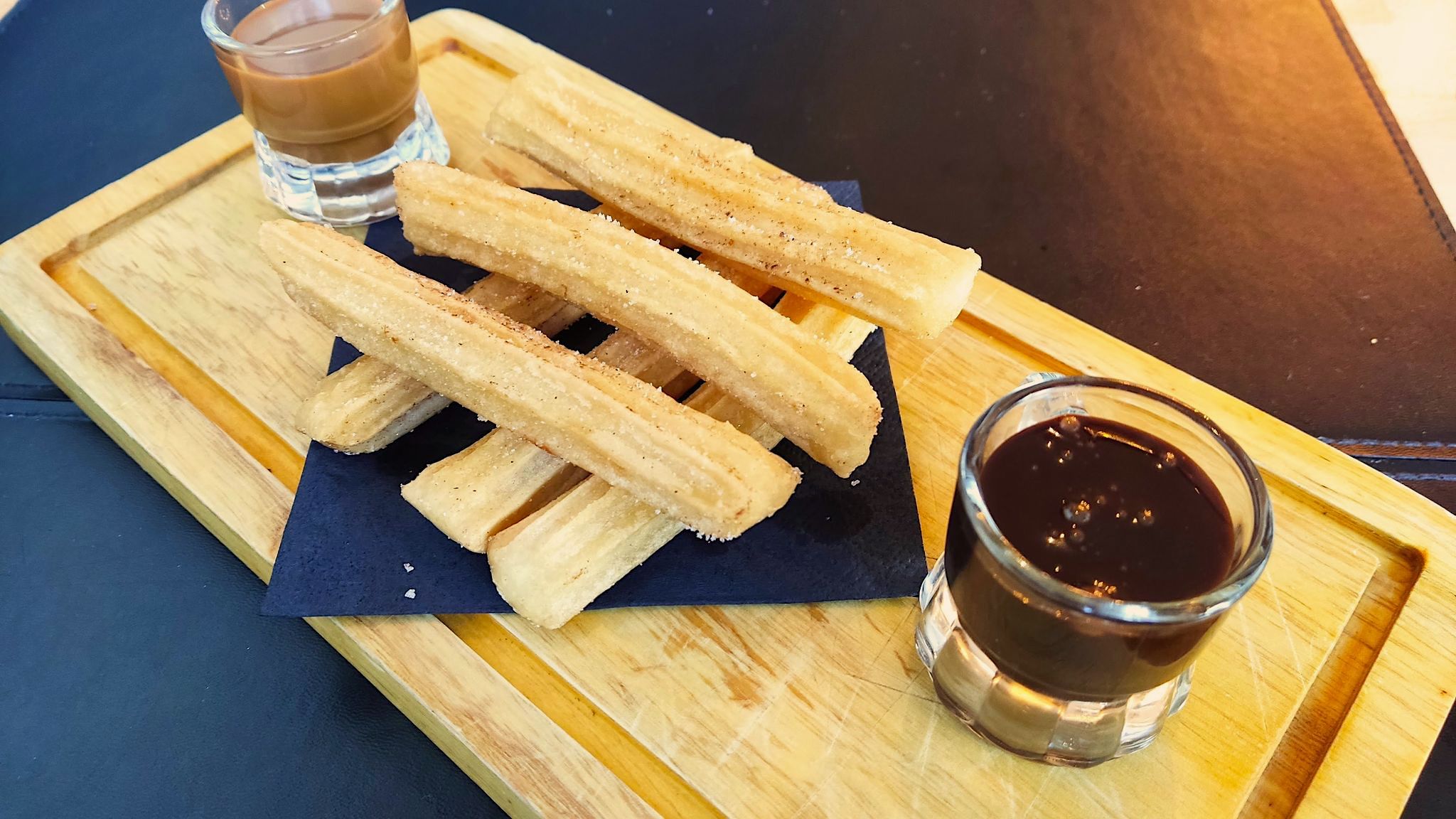 In the spirit of branching out we went for the new addition to the menu – the churros. These classic Spanish treats are a firm holiday favourite in our house, and LatinoAmerica's version did not disappoint. The fried sticks of joy were light and crispy, with no hint of the greasiness that can all too often ruin the crunch. What's more, they were served with a pot of dulce de leche that may have been intended for dipping, but wouldn't go far wrong as a shot.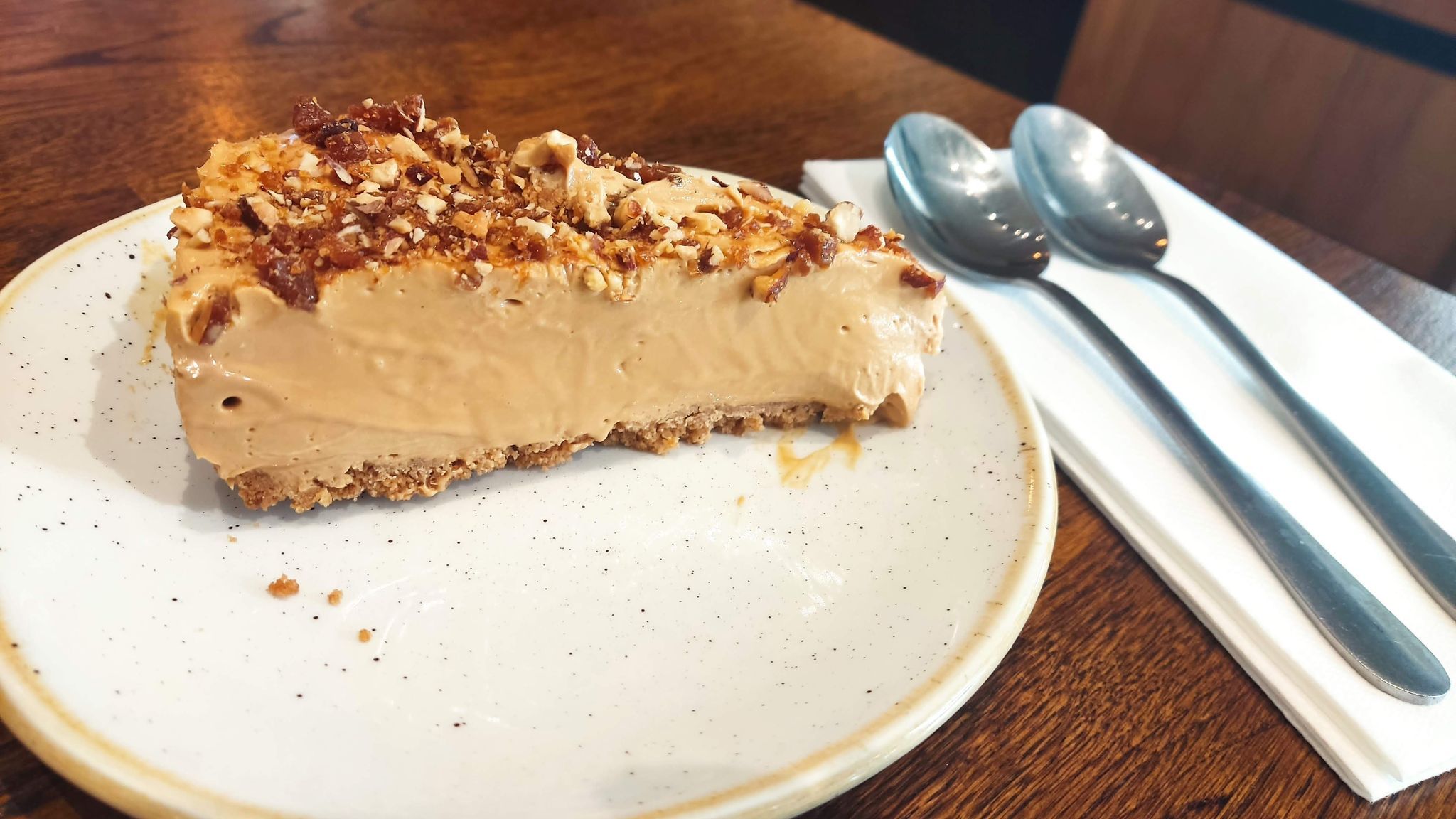 And did I mention that all of this was bottomless? Yes, for £25 per person you can add 90 minutes of free-flowing prosecco to your order to maximise the chilled-out vibes and get your weekend off on the right foot.