Welcome to The Crabtree Horsham
The Crabtree Horsham is an idyllic Sussex country pub located in the village of Lower Beeding, just south of Horsham. What makes The Crabtree so very special, however, is the exemplary quality of the food and service.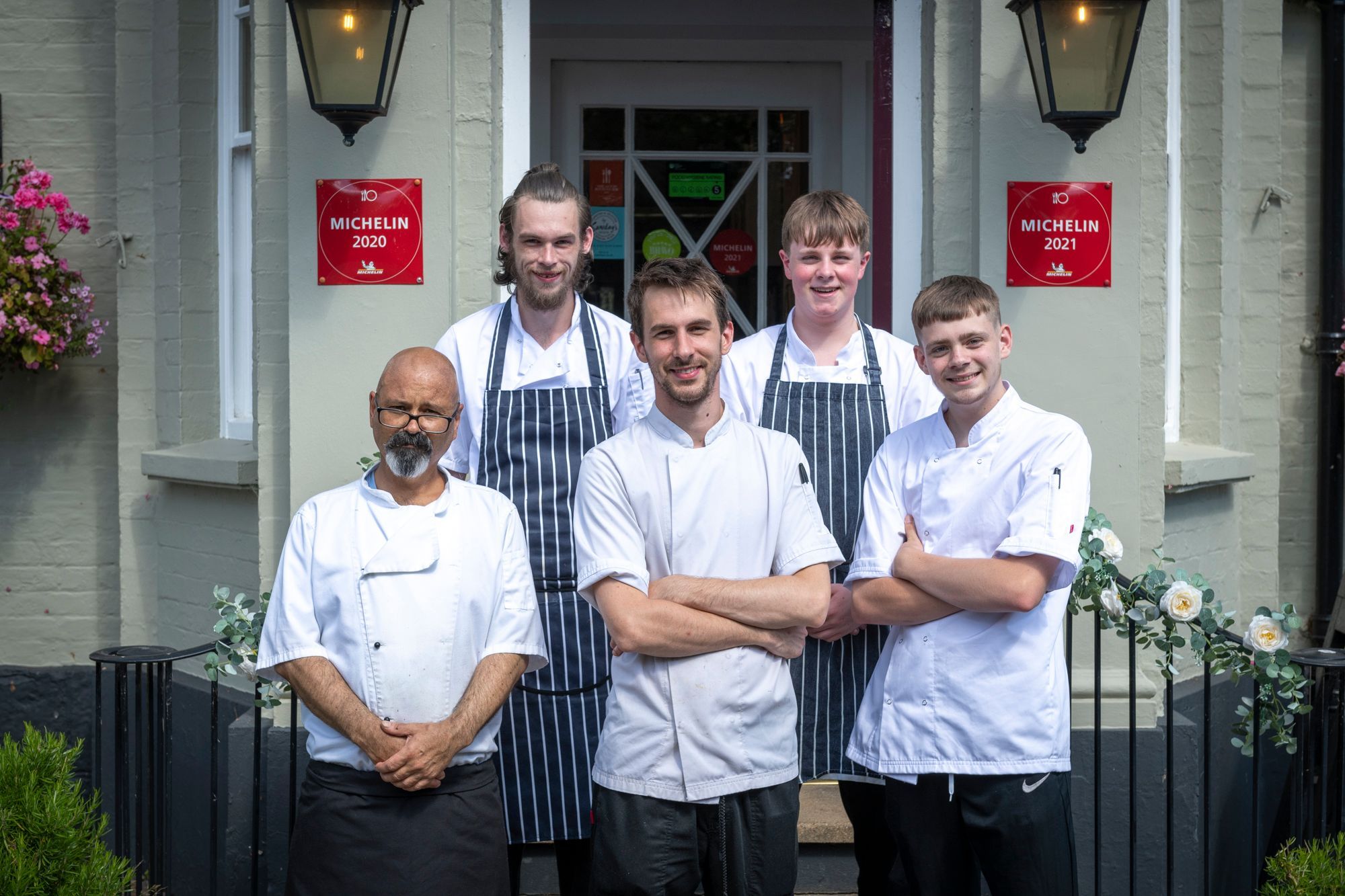 The pub itself has a large beer garden with a mix of garden benches, for a few jars in the sun, and a proper alfresco dining area stylish summer dining.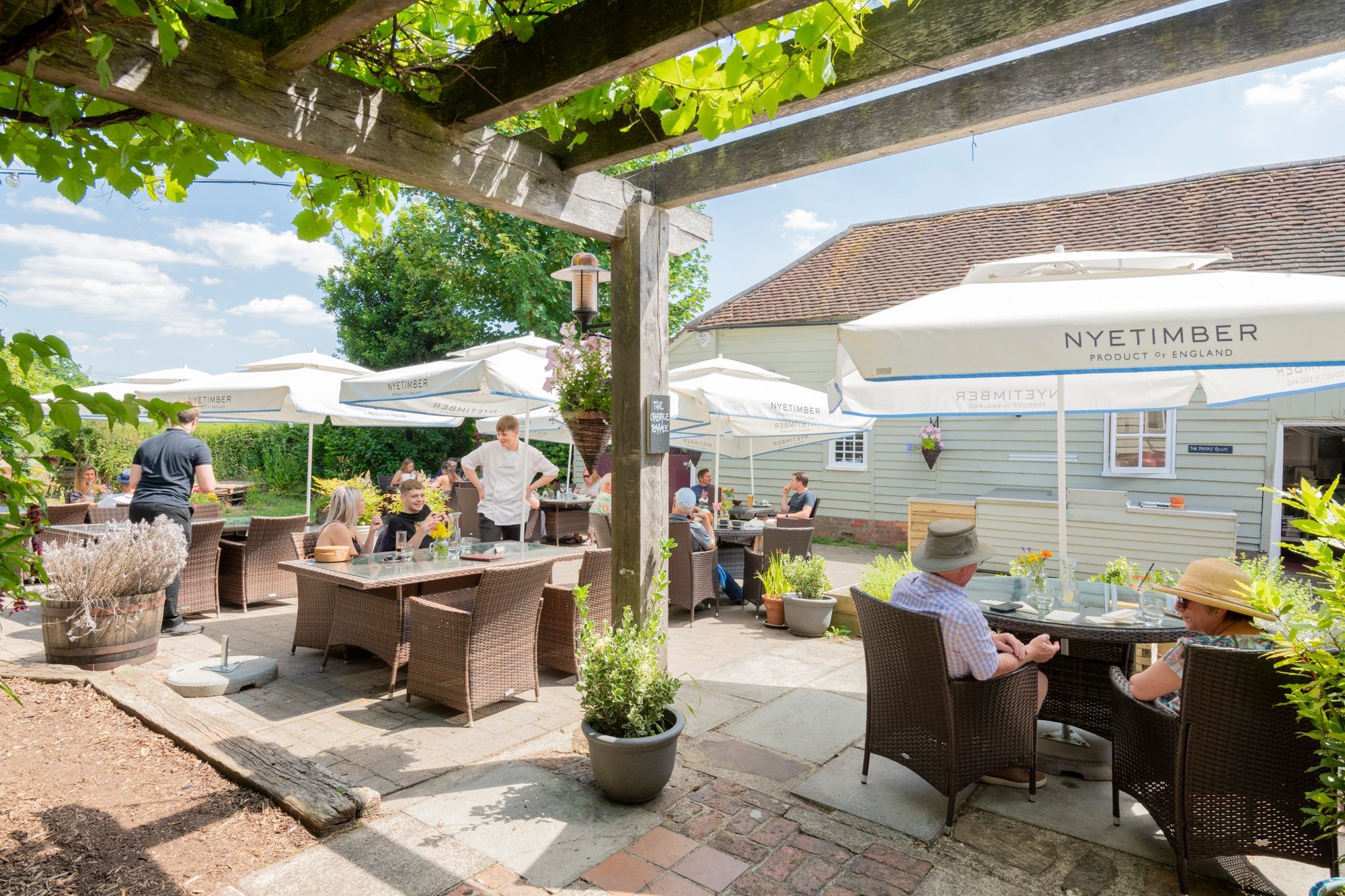 There's a similar idea inside with a mix of a comfortable yet stylish restaurant and a classic bar area. The decor is simple and clean throughout and mixes with the original timber and brick of the building elegantly. During the cooler months, real fires warm the pub, making it a cosy retreat.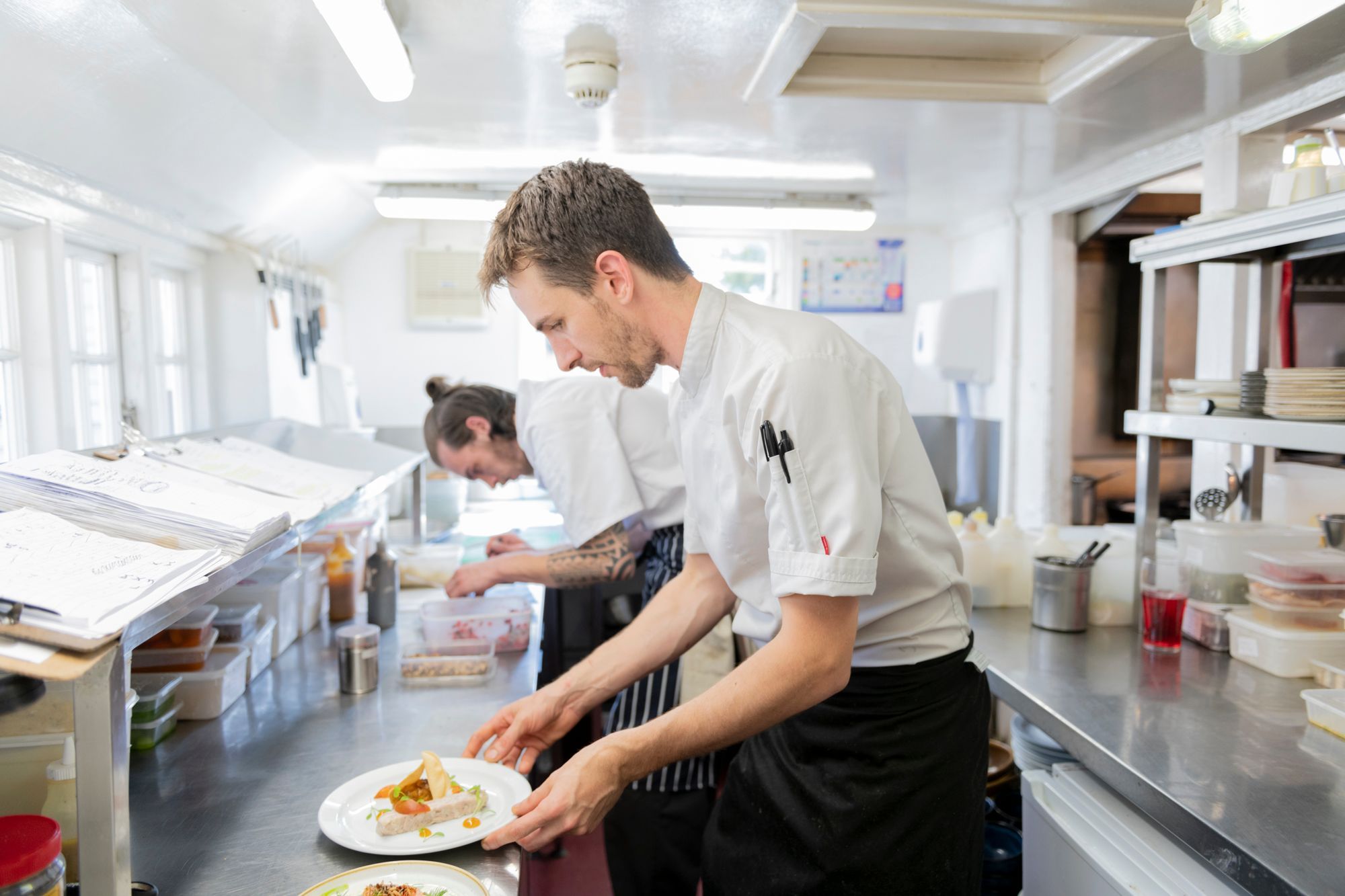 A seasonal and Sussex-led menu
The focus at The Crabtree is seasonal and fresh ingredients locally sourced and prepared with excellence; our reviewer Brittany visits the Crabtree for their incredible burgers. The menu is a testament to the superb quality of produce available in Sussex and the South. From beef from Trenchmore Farm to fish landed in Newhaven and game from Lower Beeding South Lodge Estate, providence is everything.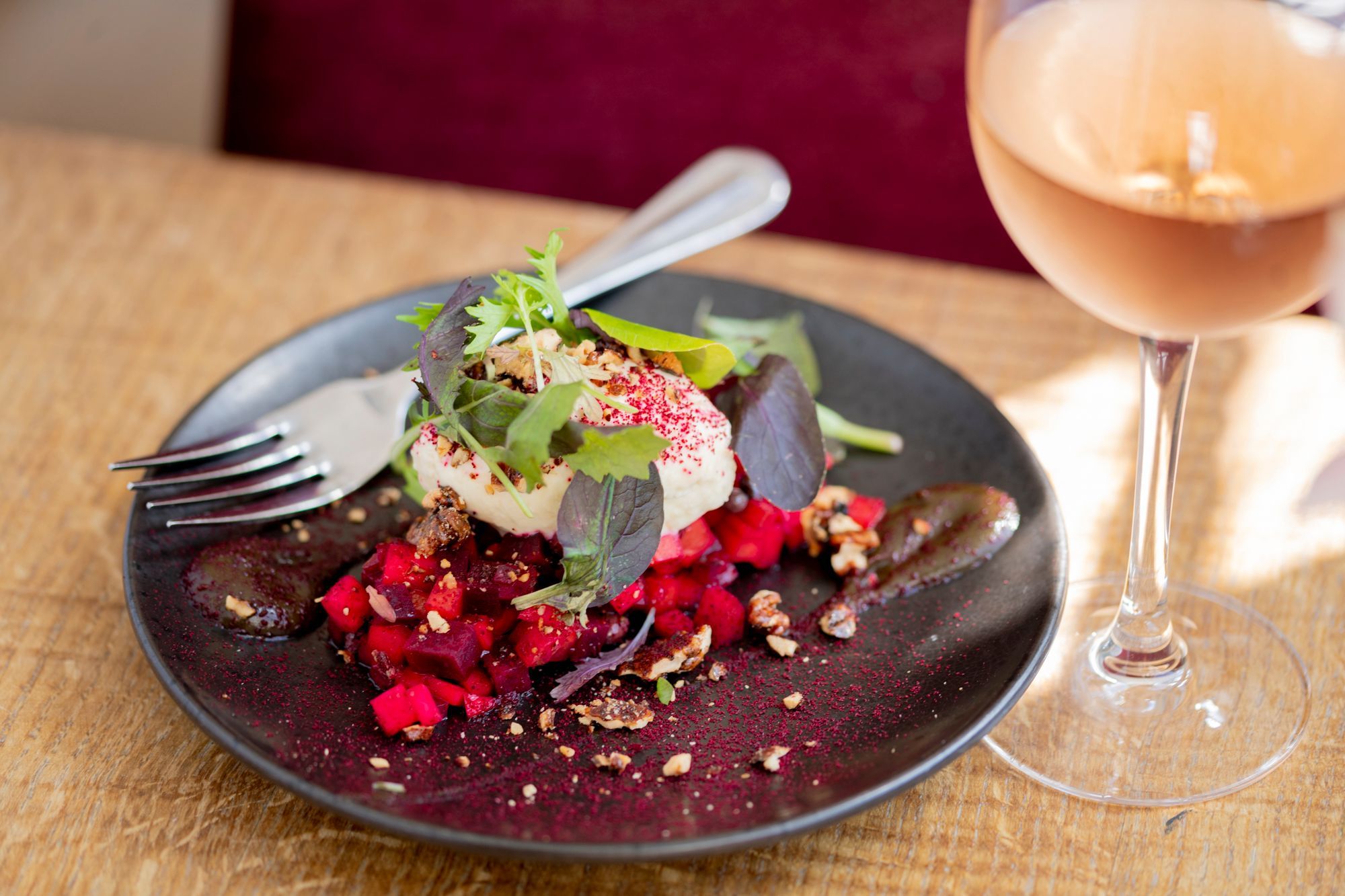 The Crabtree Horsham is co-owned by Simon Hope, who originally opened the acclaimed vegetarian restaurant, Food for Friends in Brighton in 1981, and who has authored three cookery books. So it's no surprise that the food at The Crabtree is something to rave about.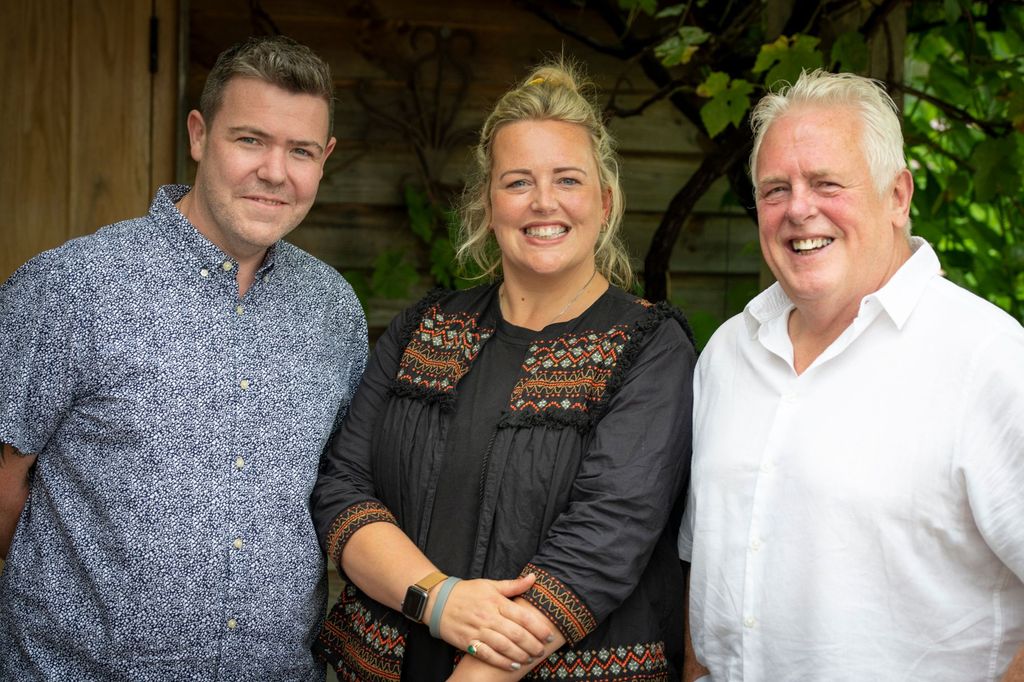 The Crabtree holds a Michelin plate and is featured in The Good Food Guide.
Sunday Roasts at The Crabtree Horsham
Fantastic Sussex Sunday Roasts are served at The Crabtree from 12 – 5 pm and these are always something to celebrate. All the classic mains are featured but with an added dash of panache that makes them well worth the trip from Brighton into the countryside. There are also meat-free and vegan options available. Due to the popularity of Sunday Lunch at The Crabtree, booking is highly encouraged.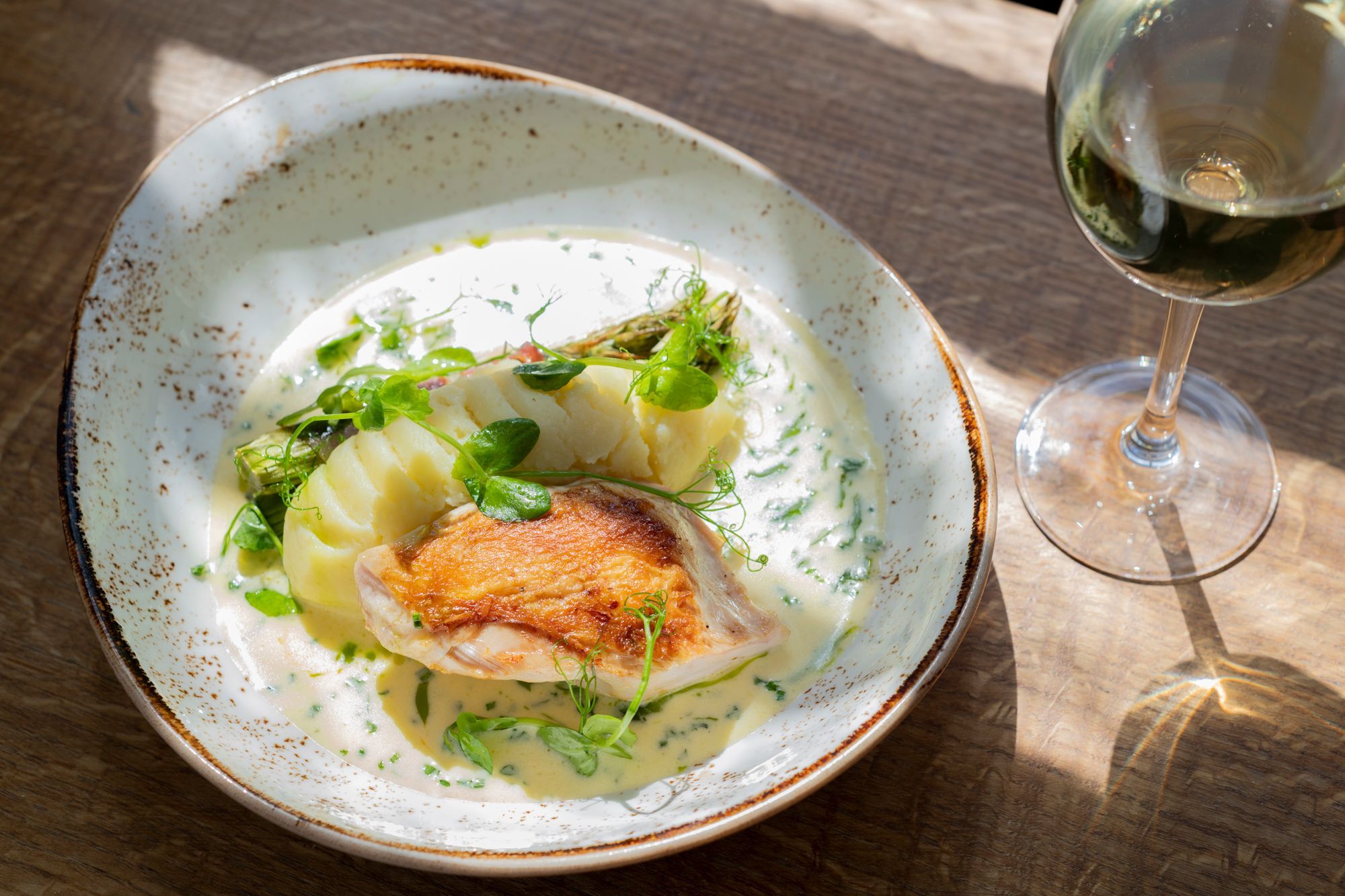 A reduced selection of weekday plates is also available for those who don't fancy a roast. Food at the Crabtree is excellent throughout and would position itself as a Sussex Pub or casual Sussex restaurant.
Drinks at The Crabtree
You'll see the same local quality reflected in the drinks available with Sussex wines from Bolney and Nyetimber, and Silly Moo cider, also from Trenchmore Farm.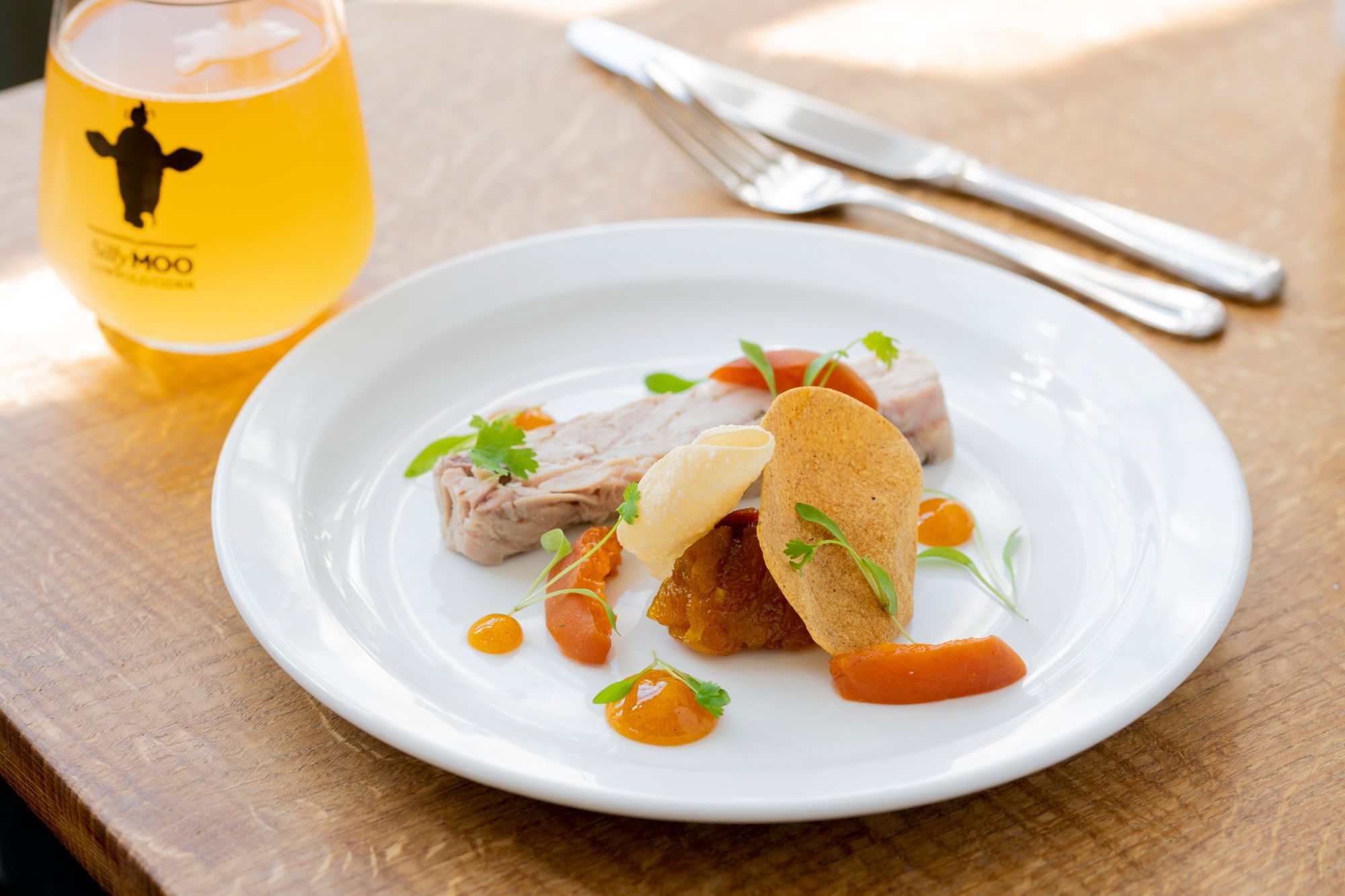 Although the pub's cellar and bar are well and broadly stocked beyond our borders. The Crabtree's other co-owner, Daisy Ghilam-Hills, keeps her passion for quality wines flowing, with an impressive selection of organic, vegan and vegetarian wines from England and beyond. Oenophiles will not be disappointed by the wine list! Additionally, the bar is well stocked and well kept with a range of real ales and beers and quality spirits.